Cobra Kai has several likable characters, and they begin to grow into characters you root for. Cobra Kai is a reboot of The Karate Kid, and this Netflix series shows what happened after the famous All-Valley Tournament on December 19th, 1984. The development Johnny Lawrence (William Zabka) and Danny LaRusso (Ralph Macchio) create for themselves is how they show they have changed since the All-Valley Tournament.
Although they do not believe the other has changed, they both will stop at nothing to determine what is right for their respective dojos. Each character is formed by the sense of urgency to become the next All-Valley karate champion. The Sensei give their students the determination to fight for their dojos and become the next champion. As well as help them become strong kids who fight for what they believe in.
10
Daniel LaRusso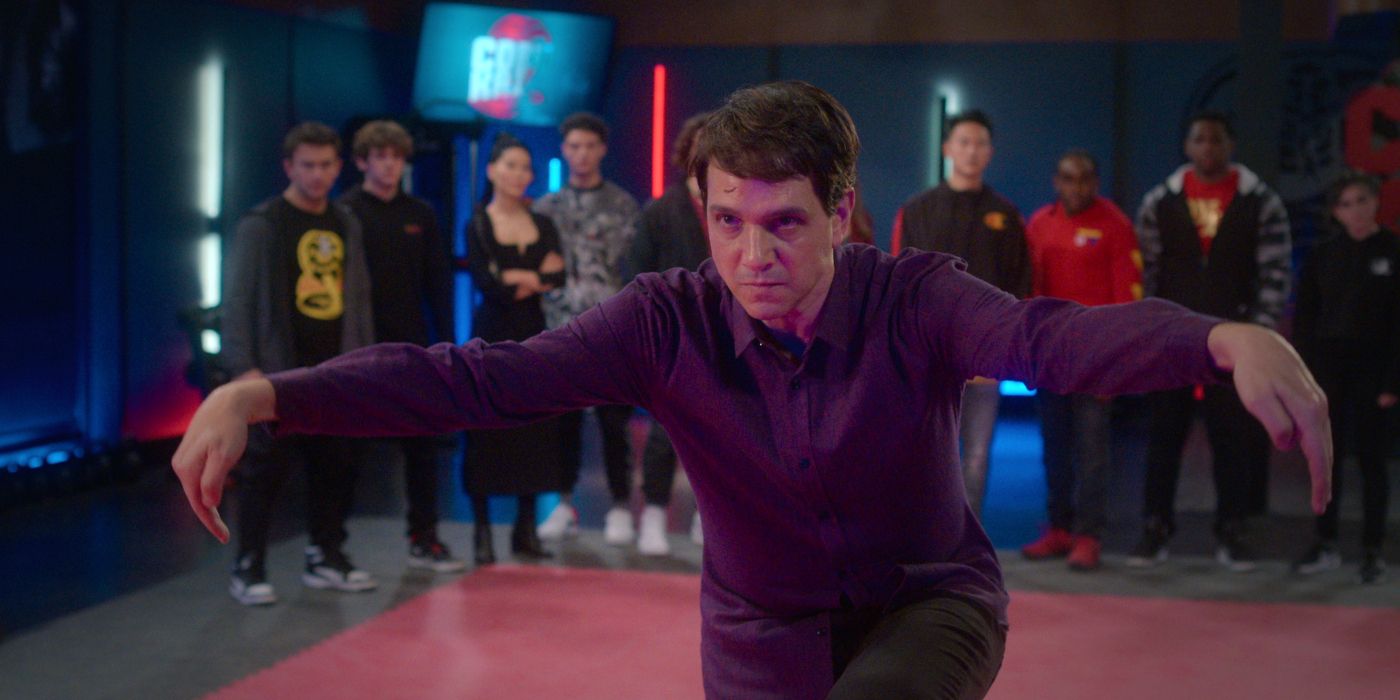 Daniel LaRusso is down-to-earth and hardworking. Daniel LaRusso, despite his fiery temper, becomes the most popular in All Valley by leveraging his tournament win to build a successful car dealership. He beat Johnny Lawrence at the All-Valley Tournament with an illegal kick. This gave him the edge of building his own car dealership.
RELATED: 'The Karate Kid' Review: How Watching 'Cobra Kai' Gave Me The Courage to Watch Originial Movie
He becomes the most popular in All Valley by using his win of the tournament to his advantage. He soon realizes there is a greater enemy when John Creese comes back into town, and he teams up with Johnny. They do everything in their power to beat him to save their dojos.
9
Demetri Alexopoulos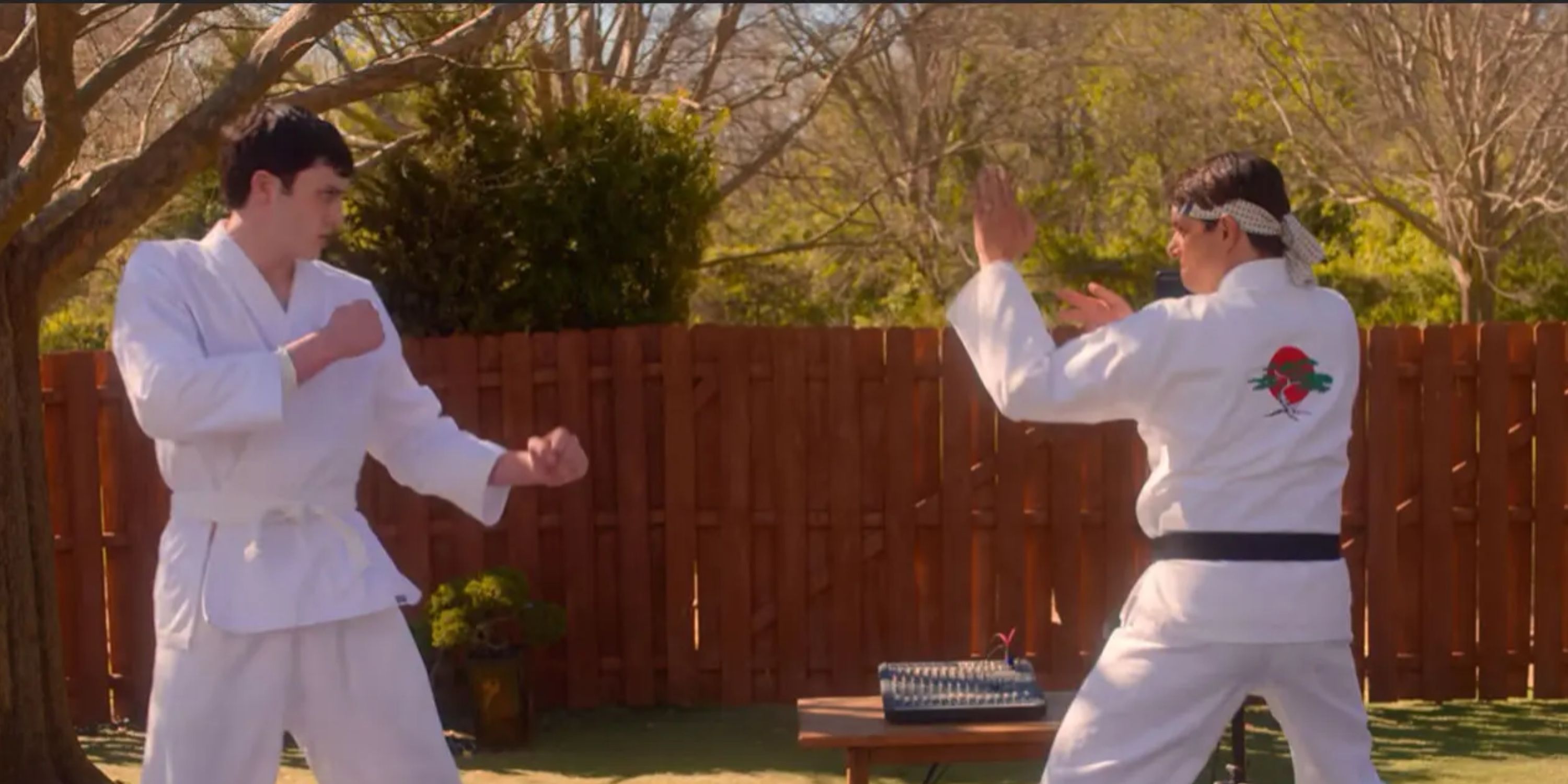 Demetri Alexopoulos (Gianni DeCenzois) a victim of bullying in high school. He is sarcastic, and he does not believe karate does any good. He wants to stay in the shadows and stay invisible in high school. He grows sick of the bullying and decides the best way to fight off the bullies is to learn karate.
He goes against his beliefs and becomes a part of Cobra Kai. Like most of his friends, he learns the terrible repercussions of Cobra Kai and becomes a part of Miyagi-Do. He learns discipline and a different way to fight, the Miyagi-Do way of fighting.
8
Samantha LaRusso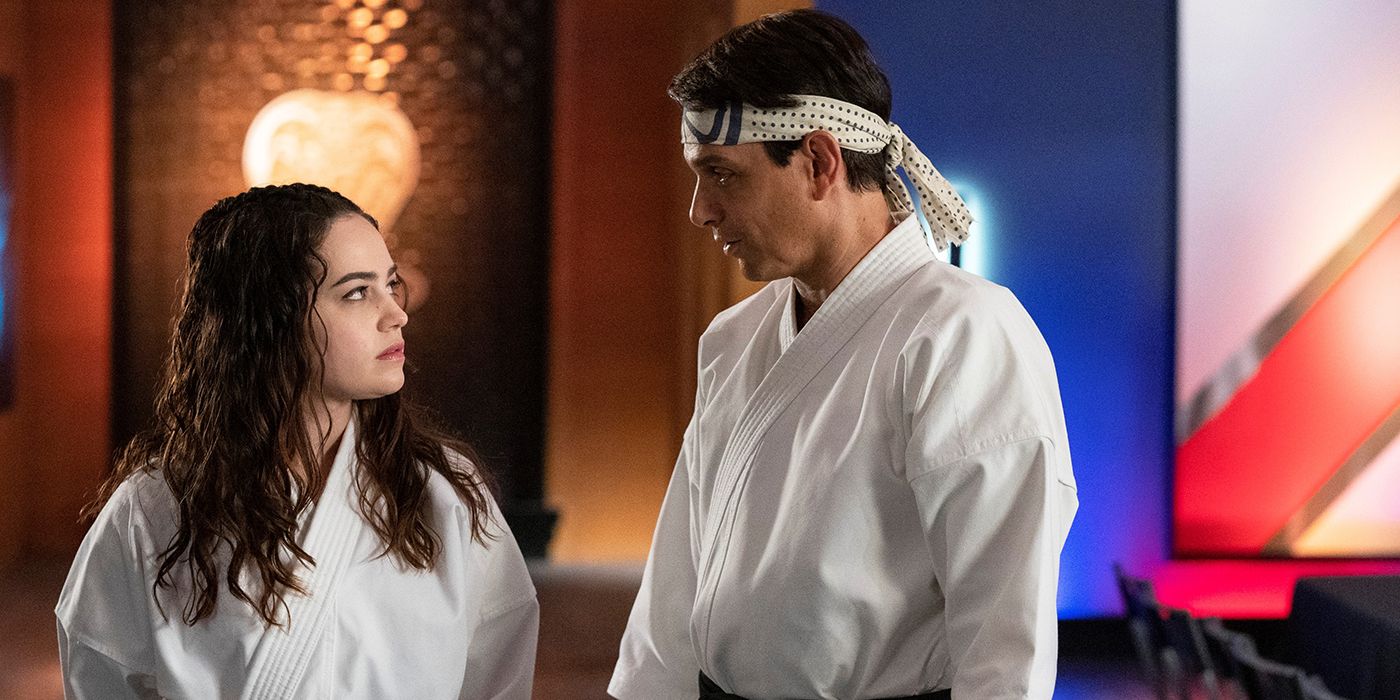 Samantha LaRusso (Mary Mouser) is a kind, polite, smart person. Samantha LaRusso, a kind, and moral person, refuses to tolerate bullies and breaks free from her stereotypical teenage life to stay true to herself. At the beginning of the series, she is a stereotypical teenage girl with the perfect boyfriend, the perfect life.
This changes when she dumps her boyfriend, Kyler (Joe Seo) after he bullied Miguel Diaz (Xolo Maridueña), Eli Moskowitz (Jacob Bertrand), and Demetri. She breaks free from her stereotypical teenage life, stands up against bullies, and remains competitive. She is determined to become a champion and fight for what is right.
7
Miguel Diaz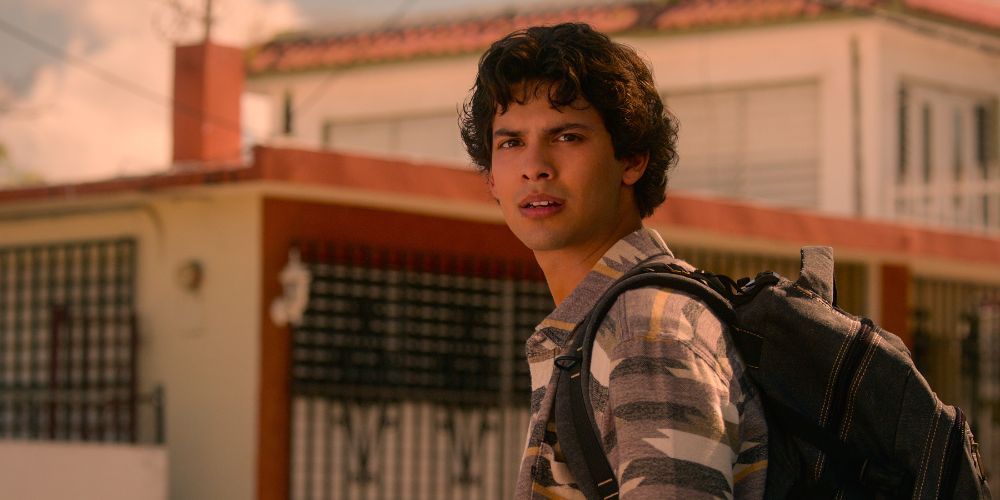 Miguel Diaz is kind and compassionate. He is naive, and he lets his emotions guide him through life. He wants to learn karate from Johnny to protect himself from the bullies at school. Once he begins learning karate, he becomes more confident in himself.
He builds up his confidence to ask out Samantha LaRusso, and they begin to date. Although they are part of rival dojos, they make their relationship work. He is determined to fight for what is right. After his accident, he is determined to fight to get back on top and become a champion.
6
Tory Nicholas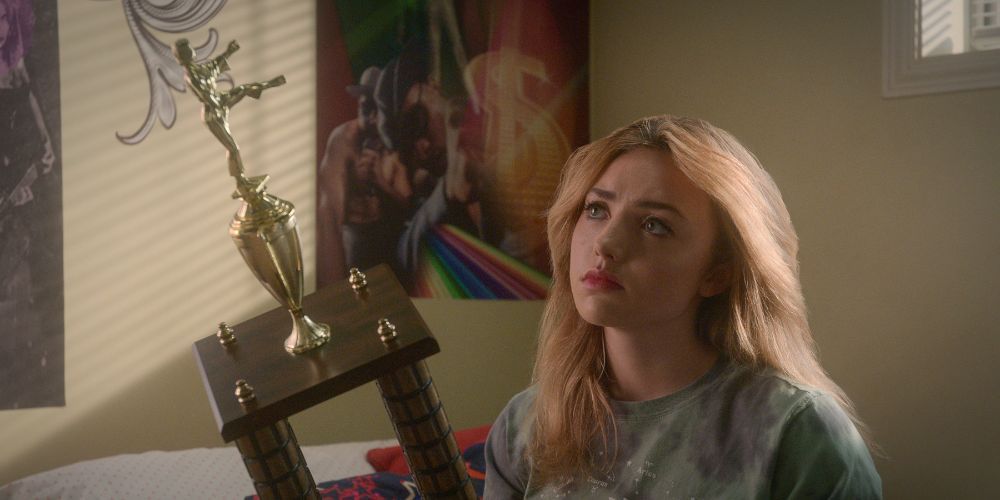 Tory Nicholas (Peyton List) has a troubled life, and she is the protector of her family. She works hard, and she is one of the many who is corrupted by John Creese (Martin Kove). She learns she can fight the odds of becoming an independent woman.
She learns her champion title was rigged, and she becomes an overpowering force to bring down Cobra Kai to the end. She wants to become someone her family would be proud of. Her craving to become a force to be reckoned with to fight against her troubled youth is what drives her to become someone she is proud of.
5
Eli Moskowitz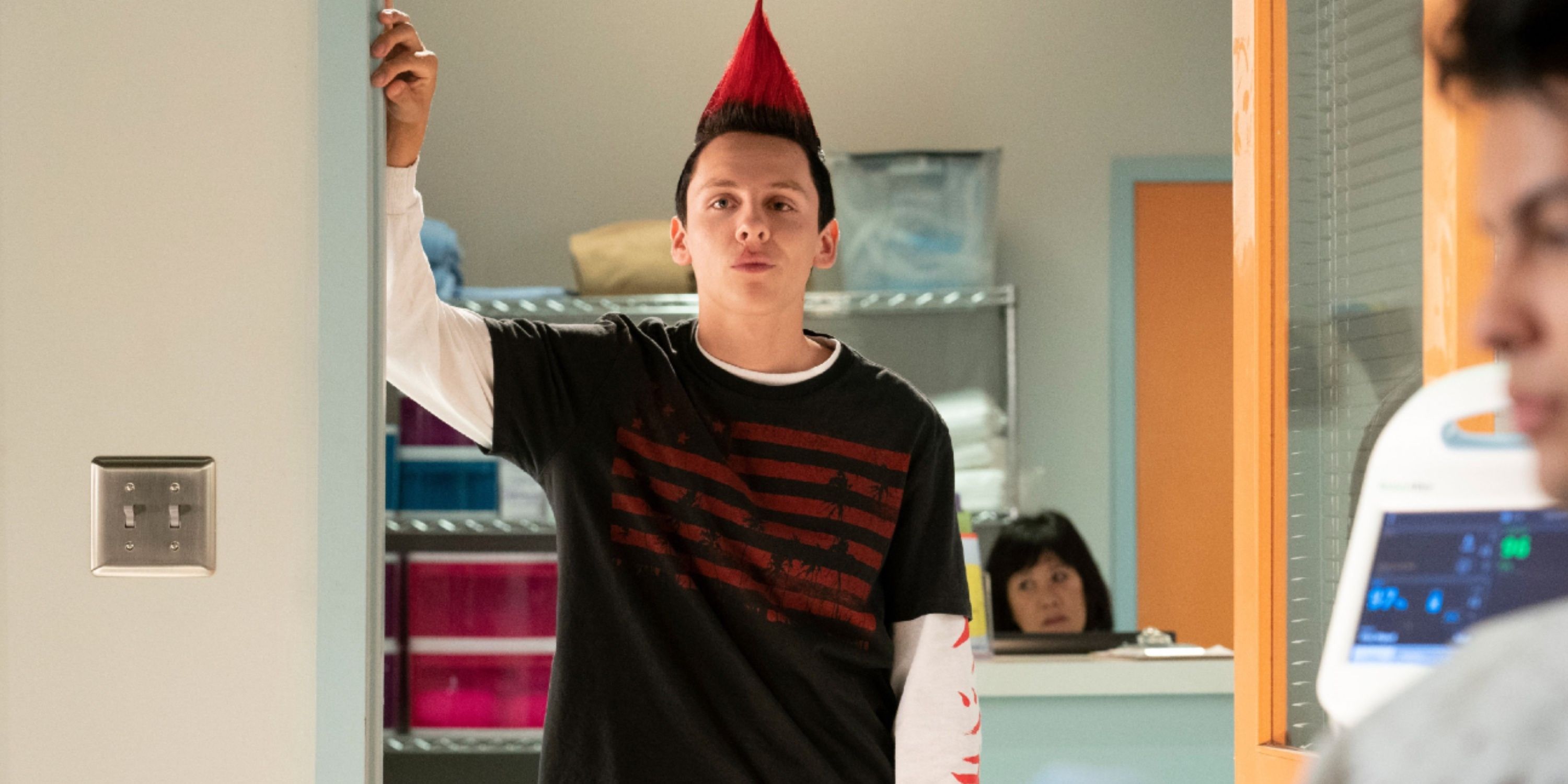 Eli Moskowitz is passionate. He learns the repercussions of his actions after his friends show him there is a different way to karate. He begins to treat others with respect and realizes there is more to life than revenge. Eli Moskowitz allows the mantra of Cobra Kai to corrupt him and becomes a bully, but learns the meaning of friendship and the importance of using karate for good instead of evil.
He becomes "Hawk". When he becomes "Hawk", he loses his loving personality, and he is not able to see the evil corruption karate taught him. He learns the difference between fighting his enemies and friendship. Friendship and determination to fight your insecurities is the best way to win.
4
Chozen Toghuchi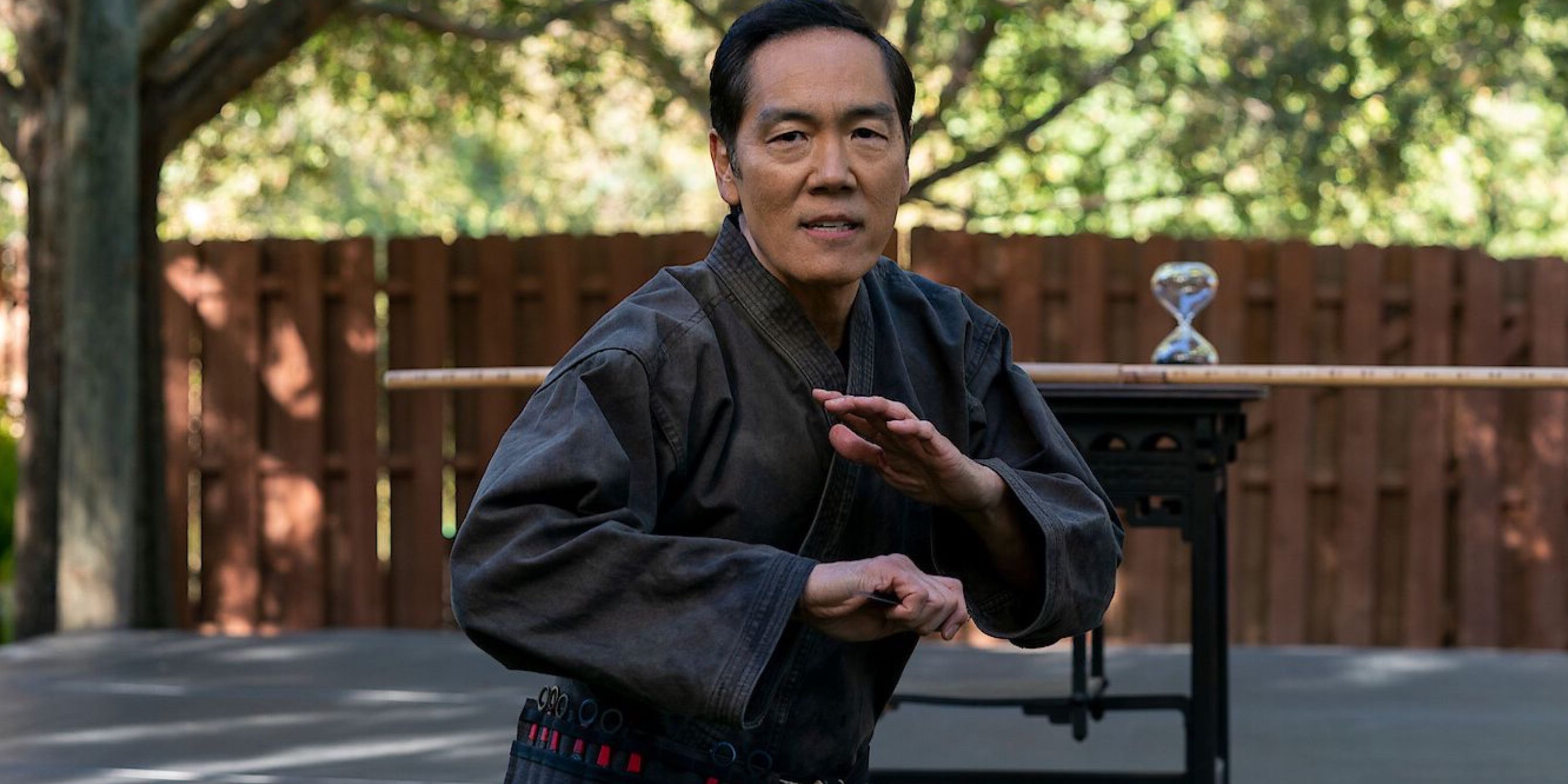 Chozen Toguchi (Yuji Okumoto) is strong. He was the enemy of Daniel, but he becomes a friend and trusted ally to Daniel. He supports and assists Daniel to take down John Creese. His service to both Daniel and Johnny to defeat Creese is how he becomes a trusted ally to both of them.
RELATED: Every 'Karate Kid' Movie, Ranked From Best to Worst
He becomes a calming influence between Johnny and Daniel. He protects his friends from John Silver, another evil of Cobra Kai as he suffers from a severe injury. He uses this determination to defeat Silver once and for all.
3
Amanda LaRusso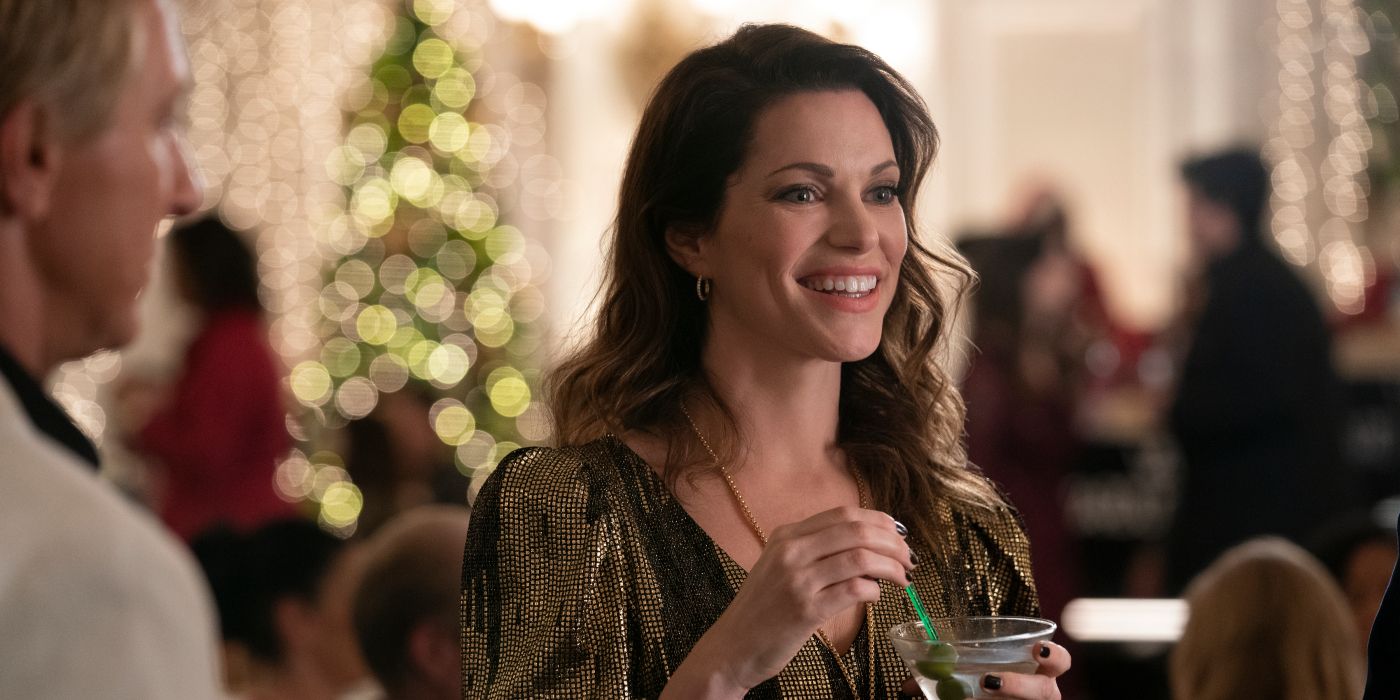 Amanda LaRusso (Courtney Henggeler) is the wife of Daniel LaRusso and the mother of Samantha and Anthony. She is a strong independent woman. She puts up with Daniel's rivalry with Johnny, throughout many years.
She is kind and heartwarming, but she is not afraid to stick up for her family in times of need. Her childhood was troubled, but she has done everything in her power to change her outcome in life. As she fights for her family, she learns the value of karate has on her family. She soon agrees with choices of Danny's goal to fight for what he believes in.
2
Robby Keene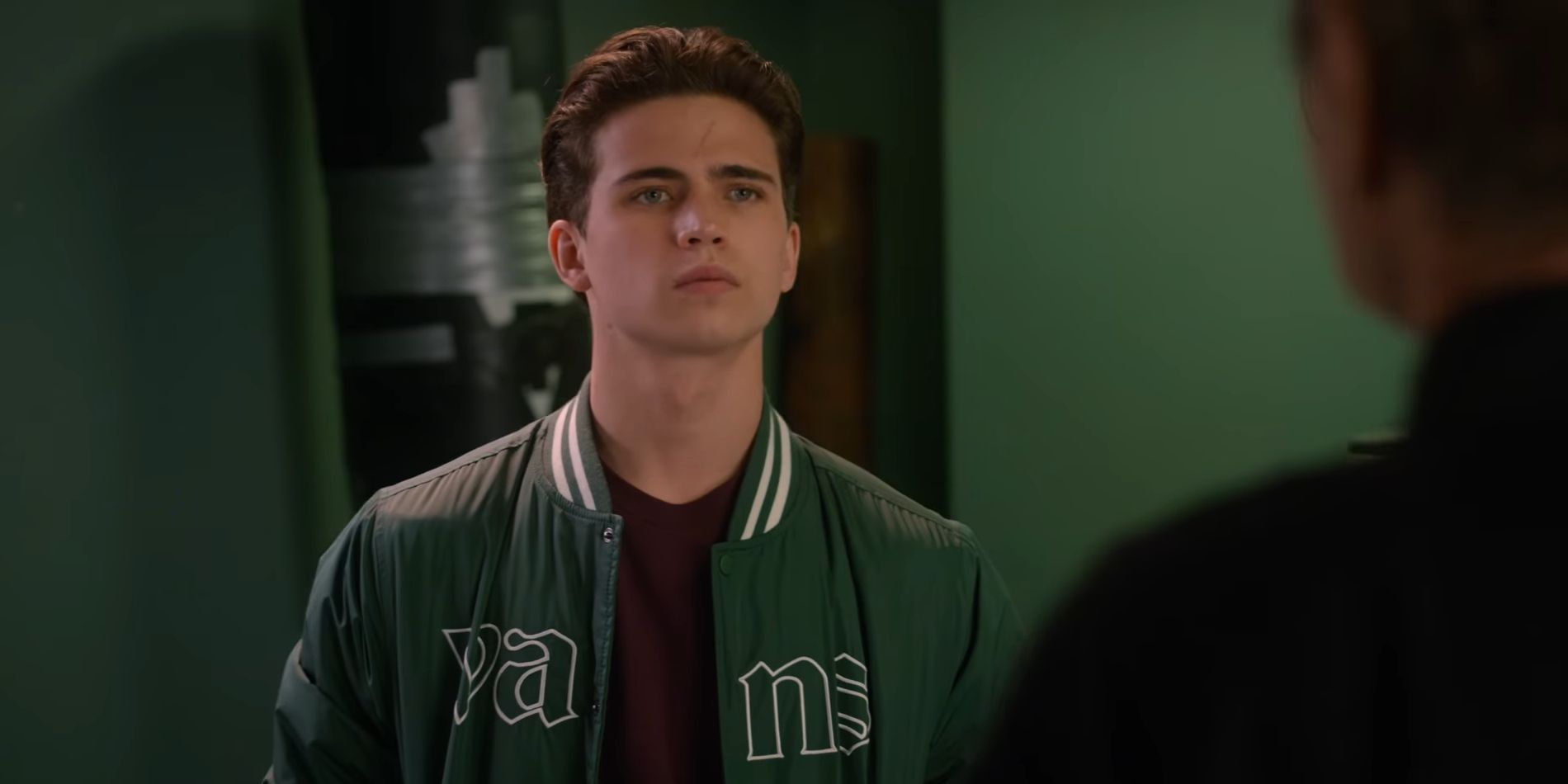 Robby Keene (Tanner Buchanan) is the son of Johnny Lawrence. He is a kind and caring person. His father and mother's relationship did not work out, and he is put in the middle of those repercussions. He becomes the first student of Danny LaRusso at Miyagi-Do-Karate. He was recruited by the smooth-talking John Creese.
He became part of Cobra Kai, and he let John Creese use him to his advantage. He faced several challenges along with going to Sylmar Juvenile Correction Center for accidentally injuring Miguel in a fight protecting their respective dojos. He makes amends with his father after realizing the dangers of John Creese and Terry Silver.
1
Johnny Lawrence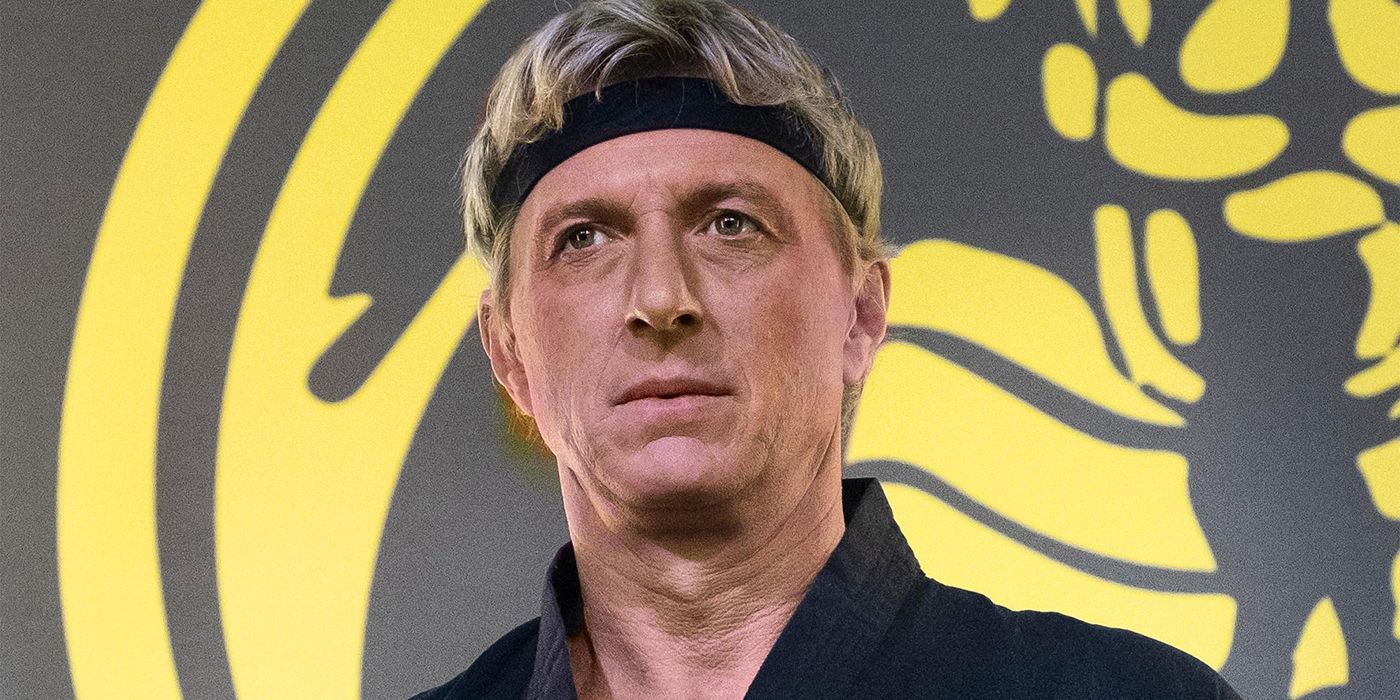 Johnny Lawrence, once a troubled rich kid, forms Cobra Kai to redeem his life, but loses his dojo to John Creese and must ally with Daniel to protect their dojos from Creese's destructive mission. Johnny Lawrence was tormented by Daniel after thirty years of his loss due to an illegal kick. After the tournament, his life was turned upside down, and he became the shadow of Daniel.
He becomes the estranged father of Robby. He forms Cobra Kai to redeem his life, loses his dojo to John Creese, and later forms Eagle Fang Karate to teach kids a more respectable way of fighting. He redeems himself and becomes a father figure to Miguel and has a better relationship with Robby.
NEXT: 'Cobra Kai' Season 6: Plot, Trailer, Release Window, and Everything We Know So Far About The Final Season