The Big Picture
Leah Messer opens up about her generational trauma and how it has affected her and her kids, but still holds love and forgiveness for her mother.
She is determined to break the cycle and ensure her daughters have a different path by providing them with sex education and a safe and supportive childhood.
Leah has faced her own relationship trauma and struggles, but is healing and embracing her new beginning at the age of 3
She is also pursuing a career in real estate and sharing her story to help others.
Leah Messer started her TV career with the MTV hit reality series 16 & Pregnant when she was only 17. The show became such a success that it led to the spinoff Teen Mom which is airing even today. As Leah grieved her lost childhood due to an unplanned pregnancy, she also gave her best to nurture her newborn twins and her relationship with her then-partner Corey Simms. Back then she dreamed of going to nursing college but that dream of hers got lost in time and responsibilities. That of course does not mean that she hasn't led a successful life. Leah Messer is considered one of the most successful Teen Mom stars with a net worth estimated to be just at $1 million. Recently she has been making her way back into the spotlight by willingly initiating conversations on her journey so far. Here is what she has been up to after saying goodbyes to Teen Mom and her newer career ventures.
Leah Opens up About her Generational Trauma
In a recent interview with Teen Vogue, Leah talks about her past and how it continues to affect her and her kids. Leah's mother, Dawn Messer, and grandmother were also teenage mothers. Her parents divorced by the time she was in kindergarten. From poverty, drug addiction, an abusive and neglectful mom, and life as a child celebrity, Leah had to battle through it all on her own. Even after everything she has gone through, Leah has grown to see her mother as an unfair victim in the toxic cycle of our society and holds no resentment towards her. During the interview, she said, "Please put in there that I love my mama."
It is unfortunate thing that she wasn't able to break the chain of generational trauma, but she has high hopes that her daughters will not walk down the same path. She does that by making sure her daughters receive sex education at an appropriate age. She has also been trying her best to give her kids a childhood where they can safely explore their interests and identities. She wants them to be just their age. She said, "It's the little things, like booking their first gynecologist appointments together next year and having these open conversations with them… that I think will be enough to break the cycle. I love them no matter what their journey may be, but I do want more for them and I always will."
Just like her mother, Leah also had back-to-back young marriages. At 18, she was first married to Corey who was also the father of her twins. The marriage dissolved into a divorce as Leah ended up cheating on Corey with her first love and high school ex, Robbie. She ended up marrying Jeremy Calvert at 19, but that relationship also ended in 2015. Her most recent relationship heartbreak was in 2022, when she began dating Jaylan Mobley. Jaylan worked as an Army Cybersecurity Officer. After a passionate romance of a full year, Leah and Jaylan, got engaged in Costa Rica in August 2022. But the news shocked everyone when Leah called off the engagement 2 months later in October 2022.
As someone who dealt with relationship trauma during her childhood, it is understandable why navigating romances might be difficult and painful for Leah. After her split with Jaylan she said to People's Magazine, "The beginning of my breakup, it was difficult. But there's a healing process, there's a grieving process after any breakup. You form an attachment with someone and a connection, and you get to grieve that if that relationship doesn't align." Healing from her trauma while also rasing her teen daughters must have taken a toll on her. She might have lost her youth to all that, but she feels that life for her is just beginning at the age 31.
Leah's New Career Paths With and Without 'Teen Mom'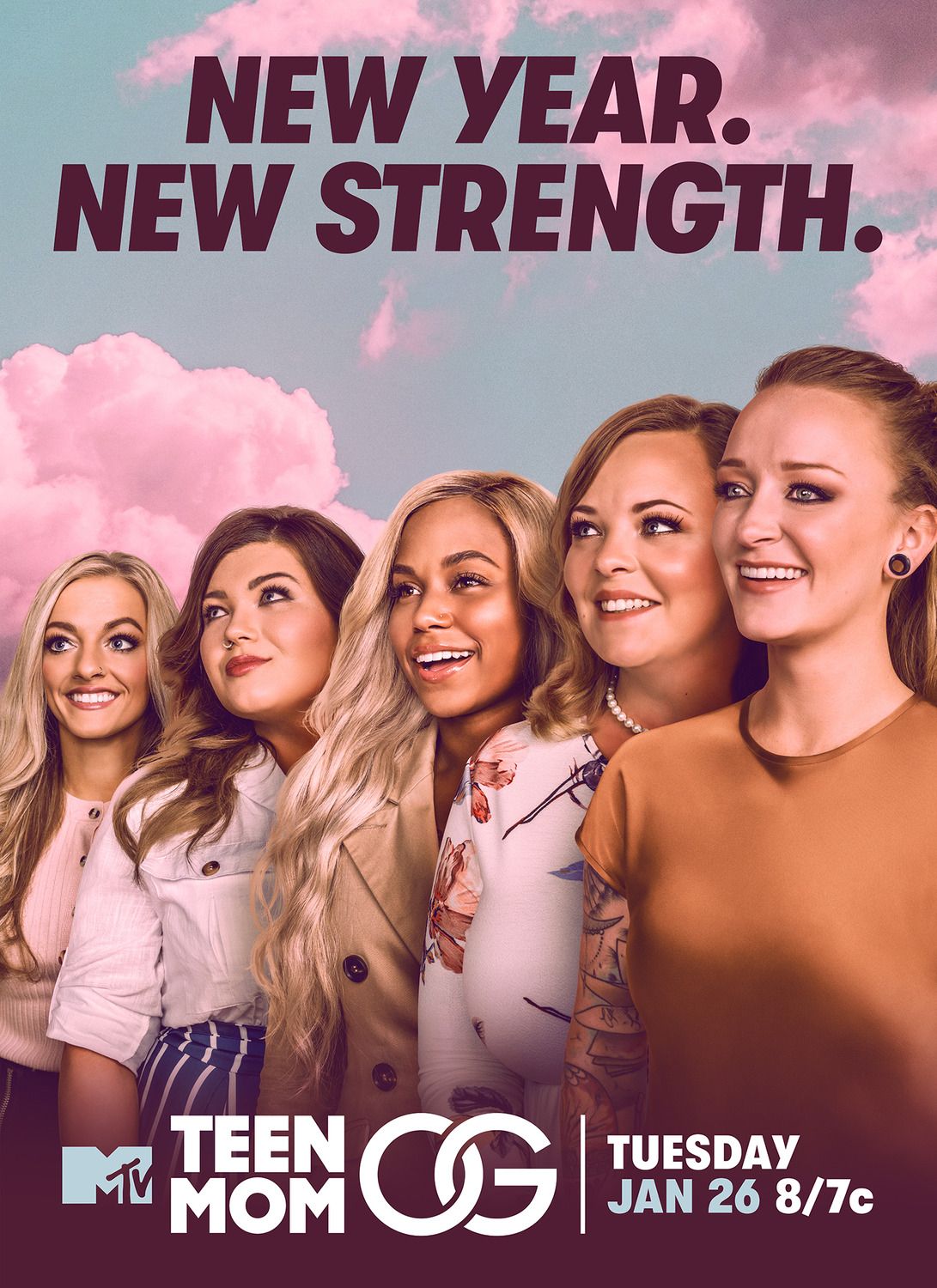 Leah is the OG of Teen Mom and was on season 2 for its 6 seasons. She thinks of the show with fondness, and also thanks them for getting her help for her drug addiction. During her Teen Vogue interview, she said, "It's bittersweet, because I probably wouldn't have been able to get the help I had without (MTV), so I thank them." In 2020, she released a memoir called Hope, Grace, & Faith where she talks about healing from her addiction, her other past traumas, and her relationship issues. While dedicating the book to her kids, she writes on her Instagram post hoping her vulnerabilities would help others, "Many emotions came up for me through the entire writing process. The voice, vulnerability, and passion I put behind creating this memoir is what made all of the sweat, tears, and fear worth it."
Leah has become a motivational speaker of sorts for people going through similar problems as her. On the other hand, during season 11 of Teen Mom viewers see her studying hard for a real estate license, which she finally managed to get it in 2023! She definitely will be expanding her career in that field. She also worked as an occasional influencer with brands such as MaryKay and LipSense. But later quit doing that because she wanted to focus on building her own brand.
She spends most of her time making sure her kids get to explore everything that she couldn't. Her oldest twin, Ali, is enjoying horseback riding while the other twin, Aleeah, is going cheerleading. Her youngest, Adalynn, is exploring acting! During the Teen Vogue interview when asked where she sees herself in future Leah said, "I don't know. I try not to think too far in the future. I would love to do more things with the camera, even if I'm not the one being filmed. I like sharing stories…and I definitely will have my real estate license in the bag." On an exciting note, we will be seeing more of her on TV as she makes her comeback on Teen Mom: The Next Chapter.