The Big Picture
Taylor Swift's acting ventures in film have been overwhelmingly unsuccessful, with roles in films ranging from disposable to historic bombs.
Swift was reportedly offered the role of Éponine in the 2012 film adaptation of Les Misérables, but it ultimately went to Samantha Barks.
According to director Tom Hooper, Swift wasn't cast because he didn't find it believable that Swift was the type of person to get overlooked. According to Swift, her screen test was a nightmare.
Taylor Swift is, as of this writing, on top of the world. Every album she puts out becomes a pop culture juggernaut while her Eras tour is bound to make billions for the pop sensation. Love her, hate her, don't even think about her, there's no denying that Taylor Swift is a one-of-a-kind figure in the modern pop culture landscape. Her fame and consistent success in her music exploits make it extra amusing, though, how Swift's sporadic forays into film have been outright cursed. Not every pop star or singer translates their specific skill set to acting perfectly (hello, The Weeknd and The Idol!), but in the past, many famous singers have managed to score at least a handful of successful star vehicles. Whitney Houston headlining The Bodyguard turned that movie into a box office sensation, for instance, while Beyoncé has hits like Dreamgirls under her belt.
By contrast, Swift's few acting roles in narrative features have been in films that ranged from utterly disposable to historic bombs. She showed up in a tiny role in the ensemble comedy Valentine's Day, lent generic voice work to the animated musical The Lorax (which, bizarrely, never asked her to sing), showed up in The Giver, played an overly horny feline in Cats, and got run over by a car in Amsterdam. Granted, a few shoddy film roles don't take away from her enormous artistic successes in other areas. It's just darkly amusing how somebody who can't miss on the Billboard charts can seemingly do nothing but pick the worst possible movies to show up in. Perhaps her IMDB page would look a little more interesting, though, if she'd managed to score one of the major roles in the 2012 musical Les Misérables.
RELATED: We Need to Talk About the Taylor Swift Needle Drop in 'The Bear' Season 2
The Casting Process of 'Les Miserables'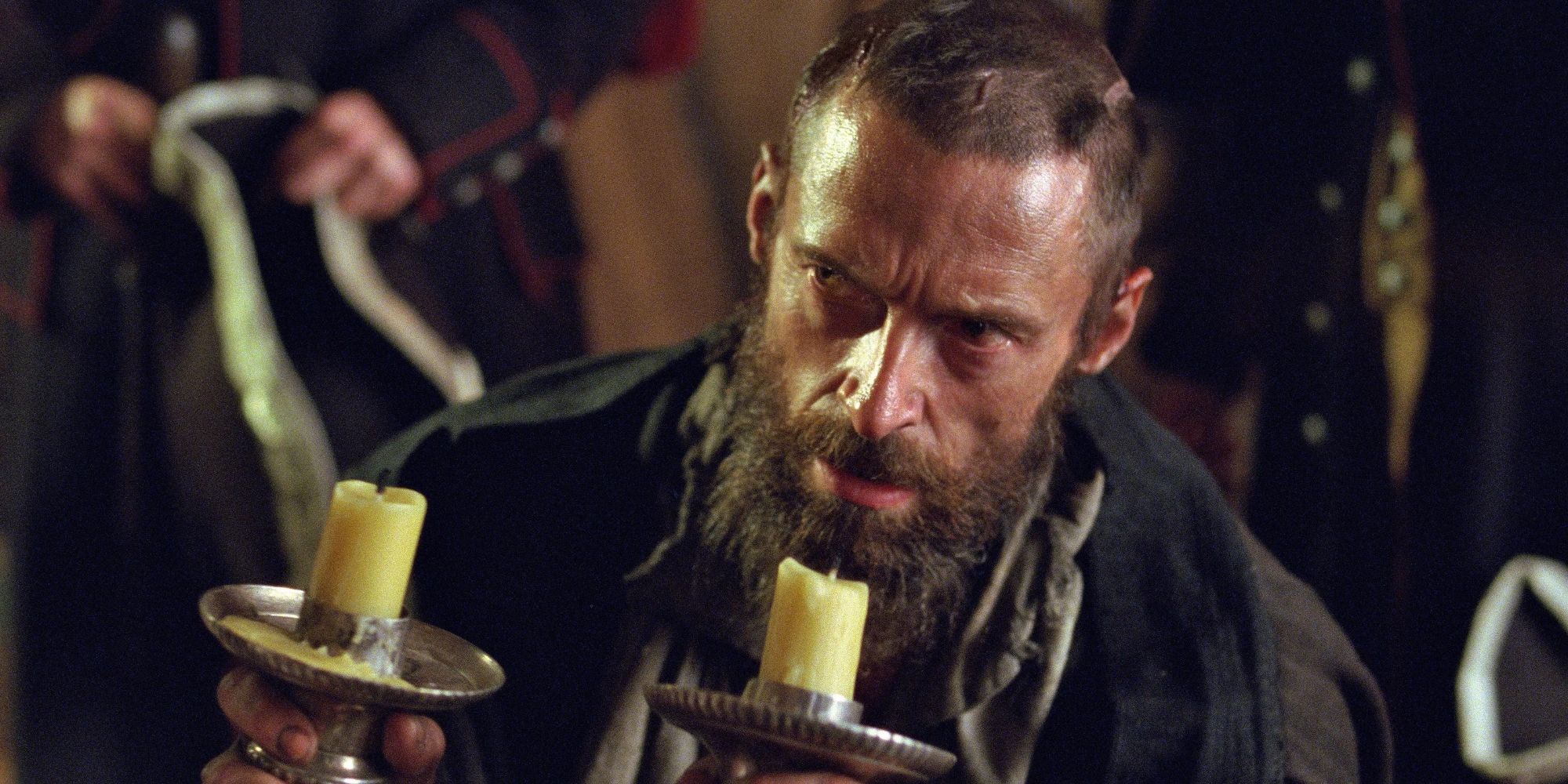 As a major film adaptation of Les Misérables was first getting underway in 2011, Hugh Jackman was immediately connected to the role of Jean Valjean. This set a precedent for the rest of the cast, which would be comprised of massive A-list names. Russell Crowe and Anne Hathaway would later join the cast, and endless speculation began over what other recognizable faces would fill out the most notable characters in the story. This included Éponine, a woman who is the daughter of the scheming innkeepers the Thénardiers and also harbors a crush on Marius Pontmercy (Eddie Redmayne). Poke around any musical theater-obsessed website circa 2011, and one will find a treasure trove of fan casting over which lady would be just right to play this role.
At the end of November 2011, outlets like The Huffington Post reported that the role of Éponine was becoming a hotly contested one around Hollywood. Among those competing for the role were Lea Michele, Scarlett Johansson, and Taylor Swift. If there was ever a role that allowed for a demonstration of which young white ladies were hot in Hollywood circa 2011, this was it. Initially, Michele was reported to be the figure that was winning over studio executives and producers the most. The prospect of Lea Michele graduating from Glee to Les Misérables would've seemed perfectly natural in 2011, though in 2023, such news would be enough to turn musical theater geeks around the country into bouts of rage.
By the start of 2012, though, Michele had been kicked out as the frontrunner for the part. Instead, 2012 kicked off with the news that Taylor Swift was reportedly offered the part of Éponine in Les Misérables. This would've been the singer's biggest foray into motion picture acting up to that point and given this proposed musical another massive name to add to its increasingly stacked roster of actors. However, by the end of the month, it was confirmed that this proposed casting would not come to pass. Samantha Barks, who had previously played Éponine on stage, would be reprising the role in the film version. Just based on singing ability, this casting was a win, since it's doubtful Swift's style of singing would've translated at all to the world of grandiose musical numbers that Les Misérables is populated with. A veteran of musical theater and Les Misérables in particular like Barks was just right for the part.
How Did Taylor Swift Miss Out on 'Les Miserables'?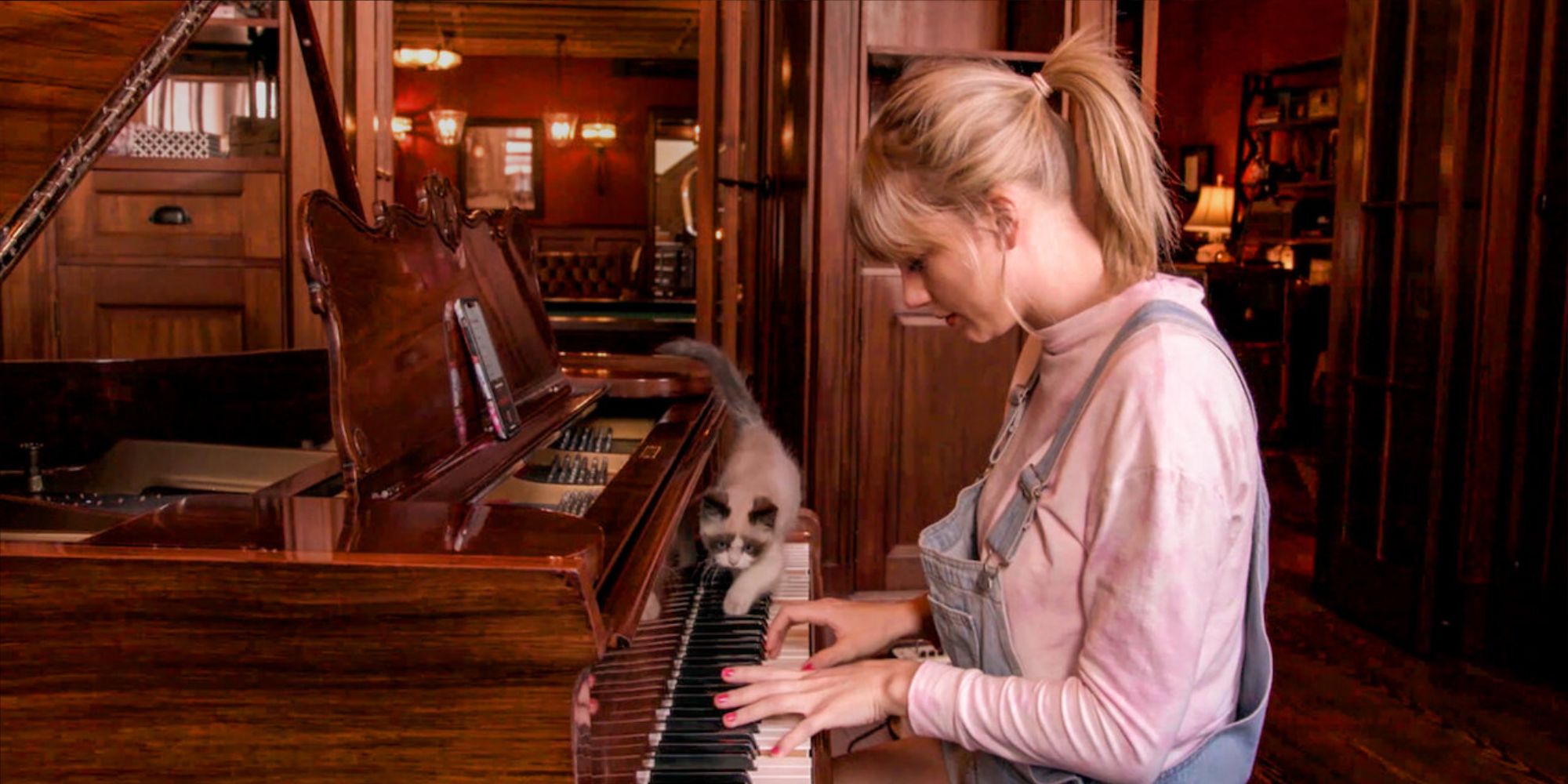 In October 2022, a decade after Les Misérables was released, Swift divulged details as to why she never got the role of Éponine. Swift's audition process was apparently quite bizarre, with both her and the producers being aware from the start that she didn't quite fit key roles in the production like Cosette and Éponine. She did manage to play off Eddie Redmayne in era-appropriate costuming for an audition, which resulted in Swift being so overwhelmed and nervous that she couldn't even talk during the audition. Naturally, the part slipped out of Swift's hands, and she went on to other artistic pursuits. For his part, director Tom Hooper noted in 2019 that one key reason Swift didn't get the role of Éponine specifically was that he felt audiences wouldn't believe that a man could pass up Swift as a potential romantic interest.
Swift must've left some kind of impression on Hooper, though, considering that the duo finally united for a movie musical in 2019 with Cats. Before that feline film, though, Swift seemed to put her acting ambitions on pause after this Les Misérables role failed to materialize (save for appearing in 2014's long-forgotten film adaptation of The Giver). Her focus has been on the music and putting on grand concerts. Much like the carbon emissions of her private jets or the allegations against Amsterdam director David O. Russell, Swift has largely ignored opportunities to become a traditional narrative film actor.
Perhaps that's for the best. For every Lady Gaga or Janelle Monáe who can belt out iconic tunes and be a movie star, there are performers like Kelly Clarkson or Tim McGraw who just aren't nearly as good at headlining movies as they are crooning ditties. Plus, in the case of Les Misérables, Taylor Swift's presence in the cast would've only compounded a problem that already exists in that production concerning the overabundance of celebrities. Les Misérables too often defaults to famous names rather than people who are best for the individual roles or songs, an issue that Taylor Swift wouldn't have fixed. It all worked out for the best that Swift didn't headline this Best Picture-nominated musical, including for the artist herself.