Editor's Note: The article below contains spoilers for Talk to Me.
The Big Picture
The horror film Talk to Me is receiving positive reviews and exceeding box office expectations.
The directors have already filmed a prequel focusing on brothers Cole and Duckett, told through the perspective of mobile phones and social media.
The Philippou brothers have plans for a sequel and have a whole lore bible revolving around the mysterious embalmed hand in the film, but they also have other projects in the pipeline including a Street Fighter adaptation.
The horror hit of the summer has arrived with A24's Talk to Me. Directed by twin brothers Danny Philippou and Michael Philippou, the possession flick is scoring rave reviews from critics and audiences alike all while raking in over double the budget in its debut weekend. With so much love for the film and plenty of questions to answer about the creepy embalmed hand, possibilities exist for how the brothers can expand on the universe they've created. In an interview with The Hollywood Reporter, however, they revealed that they already have an entire prequel filmed that focuses on brothers Cole (Ari McCarthy) and Duckett (Sunny Johnson).
In the opening minutes of Talk to Me, viewers are briefly introduced to Cole and Duckett at a house party. In classic horror cold open fashion, things go horribly wrong for them as Duckett, who was possessed by a malevolent entity, stabs his brother before ending his own life. His gruesome end is a harbinger of horrible things to come for Sophie Wilde's Mia and her friends when they get addicted to the rush of being possessed by the dead through the use of an embalmed hand. Duckett is a prime example of what happens when someone exceeds the 90-second time limit and becomes overtaken by spirits.
"We actually shot an entire Duckett prequel already," Danny Philippou said. "It's told entirely through the perspective of mobile phones and social media, so maybe down the line we can release that." Internet and social media-based horror films are nothing new, especially after films like Unfriended, Host, and Cam, but it would be a fitting turn to tell the story of Duckett through the lens of the Internet especially considering some of the themes of the invasiveness of cell phones presented in Talk to Me. Moreover, there's some history with Duckett and the hand that's never explored beyond Joss's (Chris Alosio) transaction history which shows he acquired the embalmed hand from Duckett and the friends' interaction with Cole who tells them everything he knows about the hand.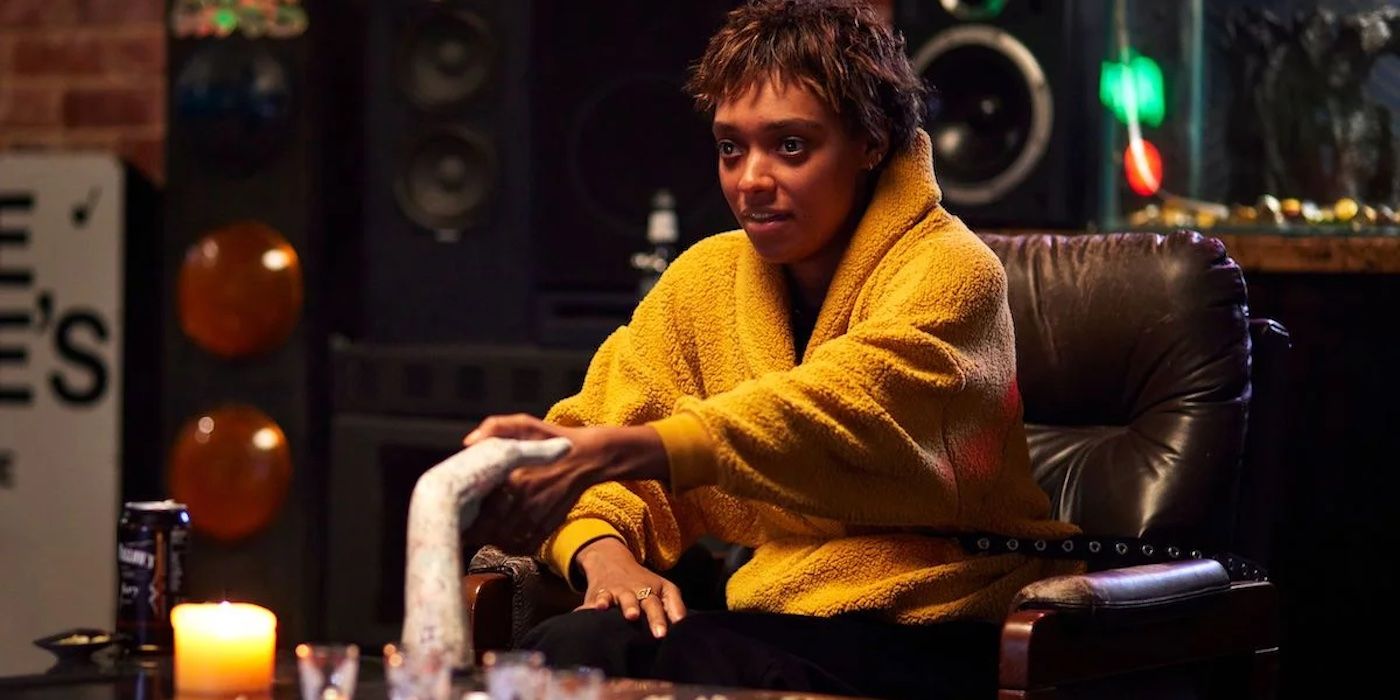 The Philippou Brothers Hope for More Talk to Me Films
One thing the brothers have always been clear on is how much material they have to work with when it comes to building out a sequel. While at the Sundance Film Festival earlier this year, they told Collider's Perri Nemiroff that they not only have hopes for a follow-up or two, but a whole lore bible revolving around the mysterious embalmed hand at the center of it all. They also revealed to THR that some ideas for a sequel came up while in the process of creating Talk to Me which they have banked in case A24 is interested in another go-around. "But also while writing the first film, you can't help but write scenes for a second film," Danny continued. "So there's so many scenes. The mythology was so thick, and yeah, if A24 gave us the opportunity, we wouldn't be able to resist. I feel like we'd jump at it." Michael commented on the possibility of a sequel as well, adding, "We have a lot of original stories that we want to tell, but the Talk to Me stuff is exciting to us, too. So the idea of a sequel, we wouldn't be opposed to it."
Beyond Talk to Me, the brothers are also focused on crafting an action-packed adaptation of Capcom's beloved Street Fighter video game series for Legendary Entertainment. They have massive ambitions for their future in Hollywood with an action drama also on their minds as well as another horror script on the docket. "We do have another horror script called Bring Her Back that I'd love to make next," Danny Philippou revealed.
Talk to Me is out now in theaters. Stay tuned here at Collider for more on what the Philippou brothers have next and check out our previous interview with them below.