July is about to be a great month for fans of animation, especially African culture: Netflix releases first trailer today Supa 4 teamis a 3D animated series about a group of teenagers who band together to protect the world from various threats. The show is expected to premiere in less than a month.
trailer for Supa 4 team provide a complete power rangers In Zambia's neo-futuristic city of Lusaka, four superhero girls come alive in colorful spandex suits. The girls also have all sorts of gadgets and can rely on a cool granny to guide and advise them throughout their exciting journey. She is also the one who recruits them after observing their interactions and behavior for a period of time to decide if they are suitable for wearing the uniform.
Supa 4 team The girls will also be challenged with the dangerous villains mocked in the trailer. They'll face off against a monstrous crocodile, a thunderbolt-wielding megalomaniac, a group of old men controlling locusts, and the obligatory giant robots and slimy monsters so common in superhero stories. Their leader appears to be a faceless individual with an incredibly menacing air.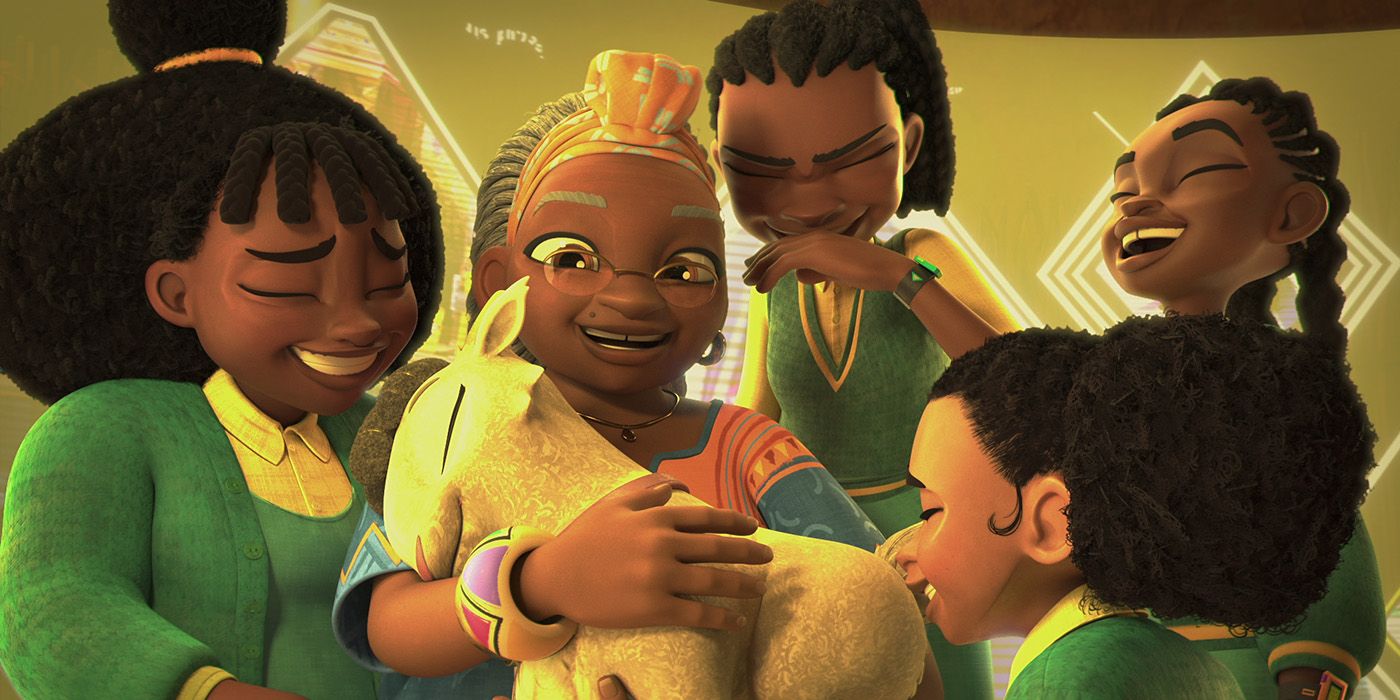 RELATED: Disney+ Celebrates Afrofuturism in 'Kizazi Moto: Generation Fire' Trailer
More shows celebrating African culture to premiere in July
Supa 4 team Written and Produced by a Zambian Screenwriter Marenga Murendema. The series comes from South African animation studio Triggerfish, which teamed up with British production company Cake Entertainment to bring the story to life.Dubbing Features Zova Engwila (Mbali), Namisa Midra Sugar (bypass), Kimani Arthur (Shimmer and Gloss), Nancy Sekokorn (queen queen), Pamela Novit (Andor) and John Macmillan (Dragon House).
New Netflix series coming in July with Kizazi Moto: Generation Fire. The Disney+ series will consist of several short stories focusing on futuristic and fantasy themes, also from creators across Africa: they hail from Egypt, Zimbabwe, Kenya, Uganda, Nigeria and South Africa.
Netflix Premieres All Episodes of Season 1 Supa 4 team July 20.
You can watch the trailer below:
Check out the official synopsis here:
Four teenage girls living in the neo-futuristic African city of Lusaka are recruited by a retired agent who is still working to save the world…even on a limited budget. From schoolgirls tackling homework to undercover superheroes battling supervillains, they go from a motley group of friends to Supa Team 4!