In the spirit of The Secret Life of Pets, Homeward Bound, Cats & Dogs, Milo & Otis, and Mr. Peabody & Sherman; a new talking dog movie has been gifted to us, but unlike those squeaky-clean movies meant for families, Strays has a lot more of an edge. Similar to how Ted, Sausage Party, The Happytime Murders, and Good Boys took particular concepts that are traditionally seen as kid-friendly and morphed them into raunchy R-rated comedies, this new comedy looks to follow in those films' footsteps, but of course, it'll be much cuter.
From talking dogs that curse, a creative team that includes some of Hollywood's best and brightest when it comes to comedy both behind and in front of the camera, and a release date in the heat of the summer, we could be looking at one of the biggest comedy hits of 2023.
Here's your guide to Strays. Now go fetch that stick!
Editor's Note: This piece was updated on August 2, 2023.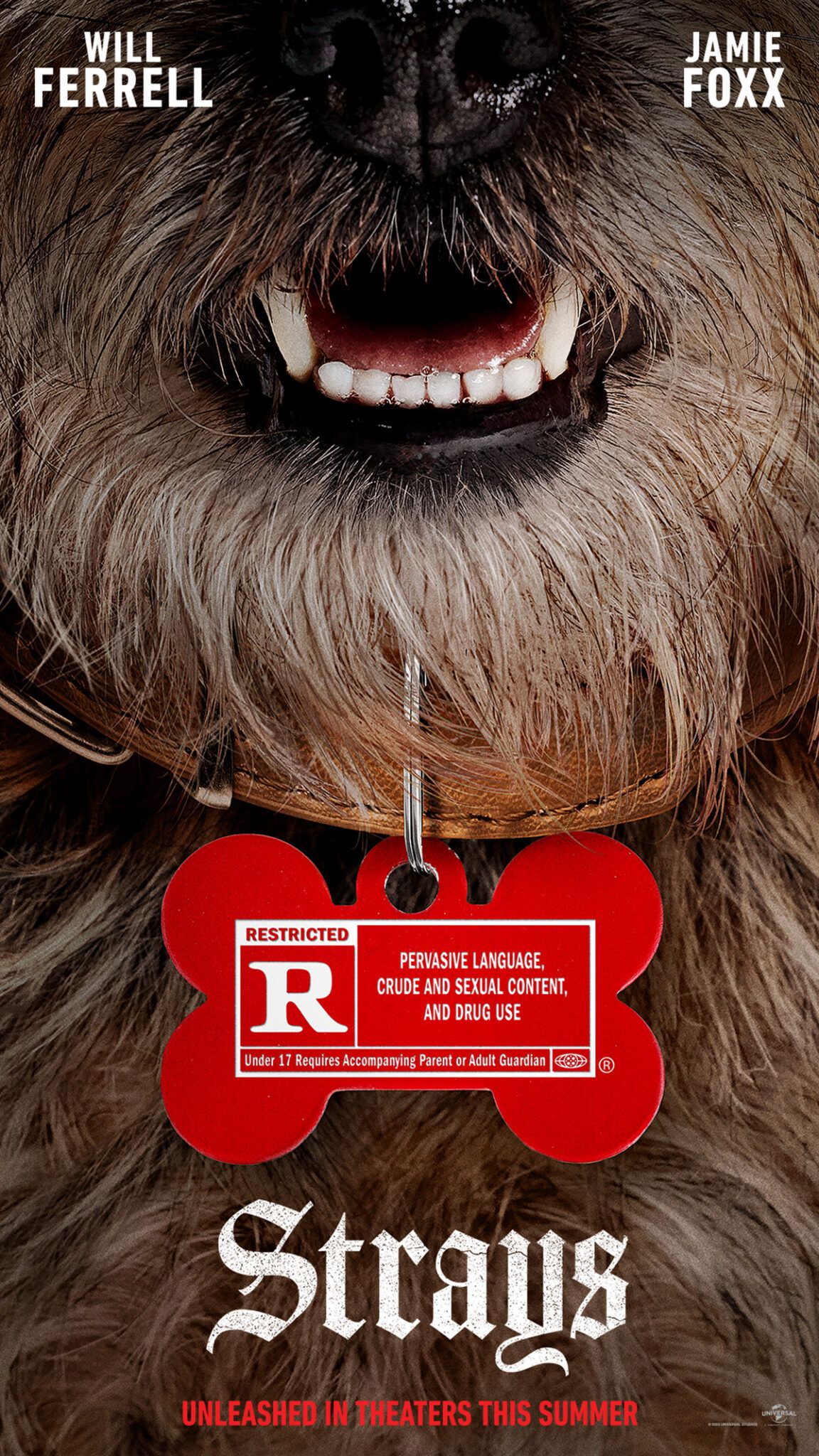 Strays
Release Date

2023-06-09

Director

Josh Greenbaum

Cast

Will Ferrell, Jamie Foxx, Sofia Vergara, Isla Fisher

Rating

R

Main Genre

Animation

Genres

Animation, Adventure, Comedy
When Is Strays Coming Out?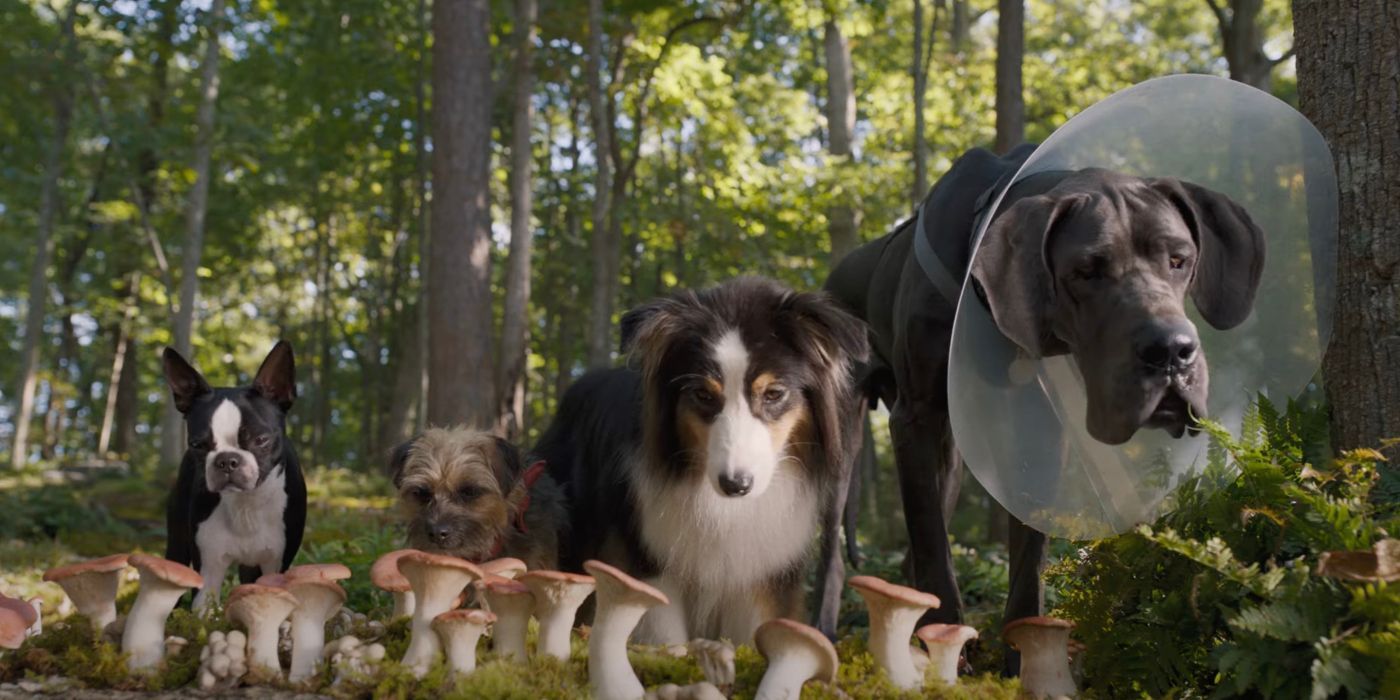 Strays was initially slated to release on June 9, 2023. The film would've opened against Transformers: Rise of the Beasts, the seventh entry in Paramount's highly successful franchise. However, Universal ultimately decided to push the film back a little over two months to August 18, 2023, a date they previously reserved for an untitled comedy written and starring SNL's Please Don't Destroy. On this new date, Strays will be opening up against the DC Comics movie Blue Beetle and MGM's sci-fi satire Landscape with Invisible Hand.
Typically, when a major studio slots a comedy for the summer it means they're confident in the film and that seems to be the case with Universal and Strays. Director Josh Greenbaum spoke of the film's test screenings in an interview with Collider's own Steve Weintraub.
"So yeah, our very first preview was a joy for me and the studio and everyone watching because it tested very, very well, particularly for a first screening, but also just in our climactic kind of moment, we had full applause and full hooting and hollering. I was like, "Oh, this is working." So really exciting and positive, and I can only assume, that will continue. But it was really fun and it's been a while since we did those previews."
August has proven to be a prime month to release R-rated comedies in the past, with the financial success of films like Superbad, We're the Millers, and Tropic Thunder. So we shouldn't be too alarmed by the change.
Related:Will Ferrell Made a Western Entirely in Spanish & It's as Weird as It Sounds
Will Strays Be In Theaters or On Streaming?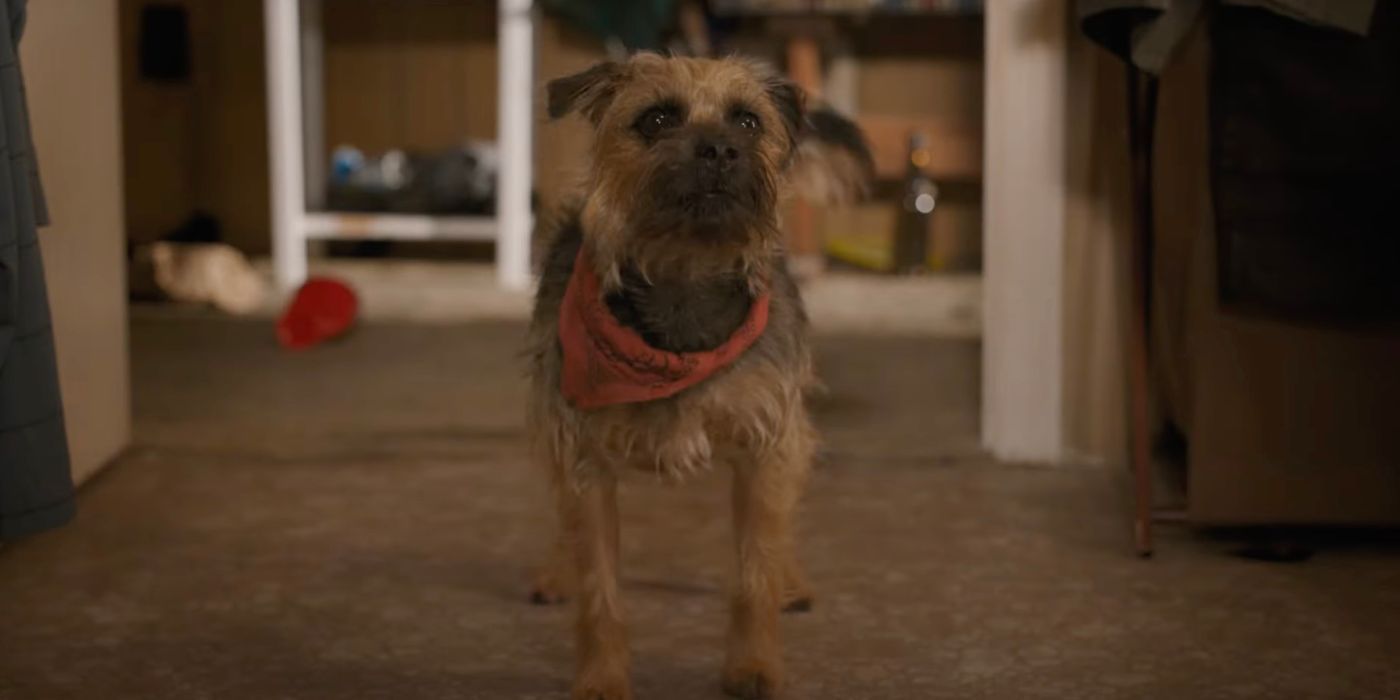 While Universal is one of the few studios left to send some of their films to their streaming service day-and-date with theaters, or even just sending their films exclusively to streaming, Strays will be receiving an exclusive theatrical release.
Once the film's theatrical window ends, it will be available to stream on Peacock, which Universal has done for other key titles such as Cocaine Bear and M3GAN.
Is There a Trailer for Strays?
The official trailer for Strays was released by Universal Pictures on February 8, 2023. Whilst namedropping hit comedies like 21 Jump Street and Ted, the very R-Rated trailer is full of the ragtag group of dogs dropping f-bombs, drinking alcohol, humping garden gnomes, and ingesting mushrooms. There is also a sock puppet involved because you can never go wrong with sock puppets.
A green-band trailer for Strays labeled the "Official F***ing Trailer" was released on March 15, 2023. The trailer didn't offer any new footage, but instead, it's the same as the red-band trailer, except every curse word is bleeped out with emojis covering each of the characters' mouths.
Universal released the second official trailer for Strays on July 26. While the plethora of curse words are all censored throughout the trailer, the newest look at the film still promises all the raunchiness and crudeness that the original red-band trailer promised.
A behind-the-scenes featurette for Strays was released by Universal Pictures on July 31, featuring the cast and the film's director talking about what attracted them to the project and hinting at the film's mix of heart and crudeness.
What Is Strays About?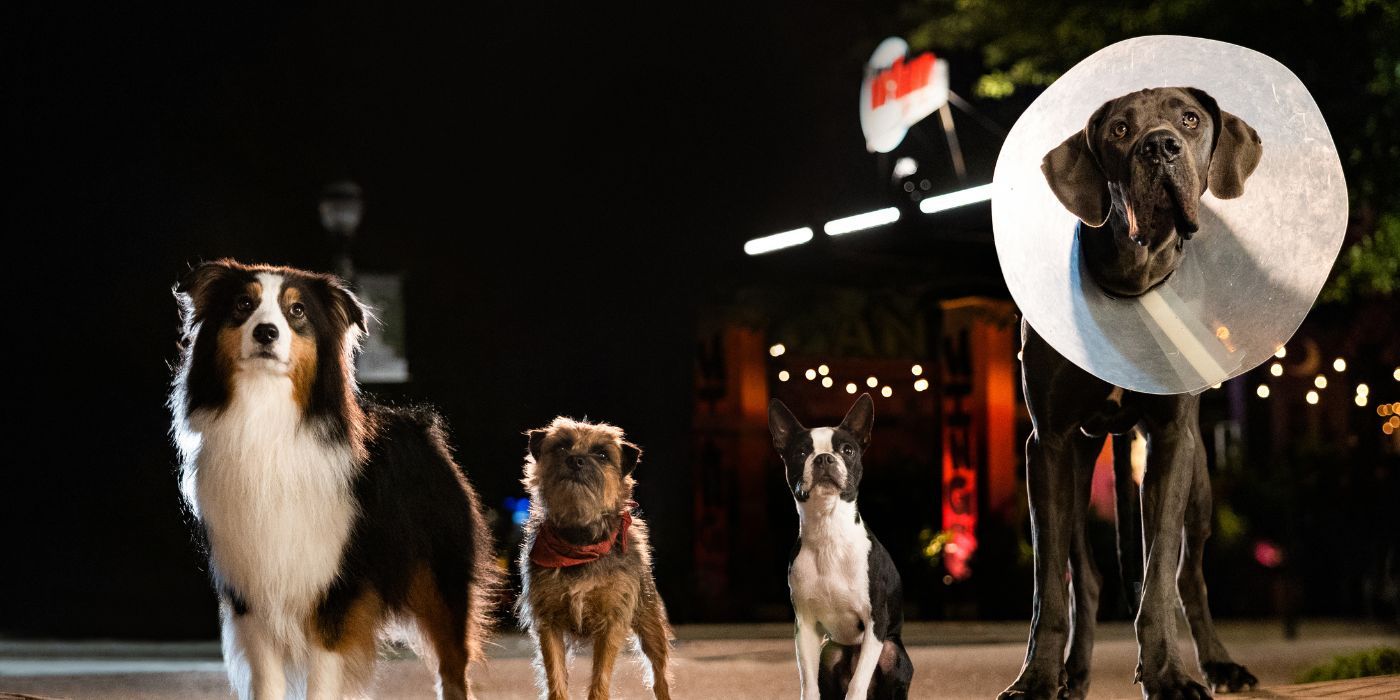 Strays follows Reggie, an overly peppy Border Terrier who loves his owner Doug, even though he's a beer-guzzling, abusive, heartless lowlife who wants nothing to do with the precious little pooch. When Reggie is abandoned in the city streets, he teams up with a pack of stray dogs to get revenge on Doug… by biting his penis off.
The official synopsis from Universal reads:
They say a dog is a man's best friend, but what if the man is a total dirtbag? In that case, it might be time for some sweet revenge, doggy style. When Reggie (Will Ferrell), a naïve, relentlessly optimistic Border Terrier, is abandoned on the mean city streets by his lowlife owner, Doug (Will Forte; The Last Man on Earth, Nebraska), Reggie is certain that his beloved owner would never leave him on purpose. But once Reggie falls in with a fast-talking, foul-mouthed Boston Terrier named Bug (Oscar® winner Jamie Foxx), a stray who loves his freedom and believes that owners are for suckers, Reggie finally realizes he was in a toxic relationship and begins to see Doug for the heartless sleazeball that he is. Determined to seek revenge, Reggie, Bug and Bug's pals—Maggie (Isla Fisher; Now You See Me, Wedding Crashers), a smart Australian Shepherd who has been sidelined by her owner's new puppy, and Hunter (Randall Park; Always Be My Maybe, Aquaman), an anxious Great Dane who's stressed out by his work as an emotional support animal—together hatch a plan and embark on an epic adventure to help Reggie find his way home … and make Doug pay by biting off the appendage he loves the most. (Hint: It's not his foot). A subversion of the dog movies we know and love, Strays, directed by Josh Greenbaum (Barb and Star Go to Vista Del Mar) and written by Dan Perrault (Players, American Vandal), is a hilarious, R-rated, live-action comedy about the complications of love, the importance of great friendships, and the unexpected virtues of couch humping.
Who Stars in Strays?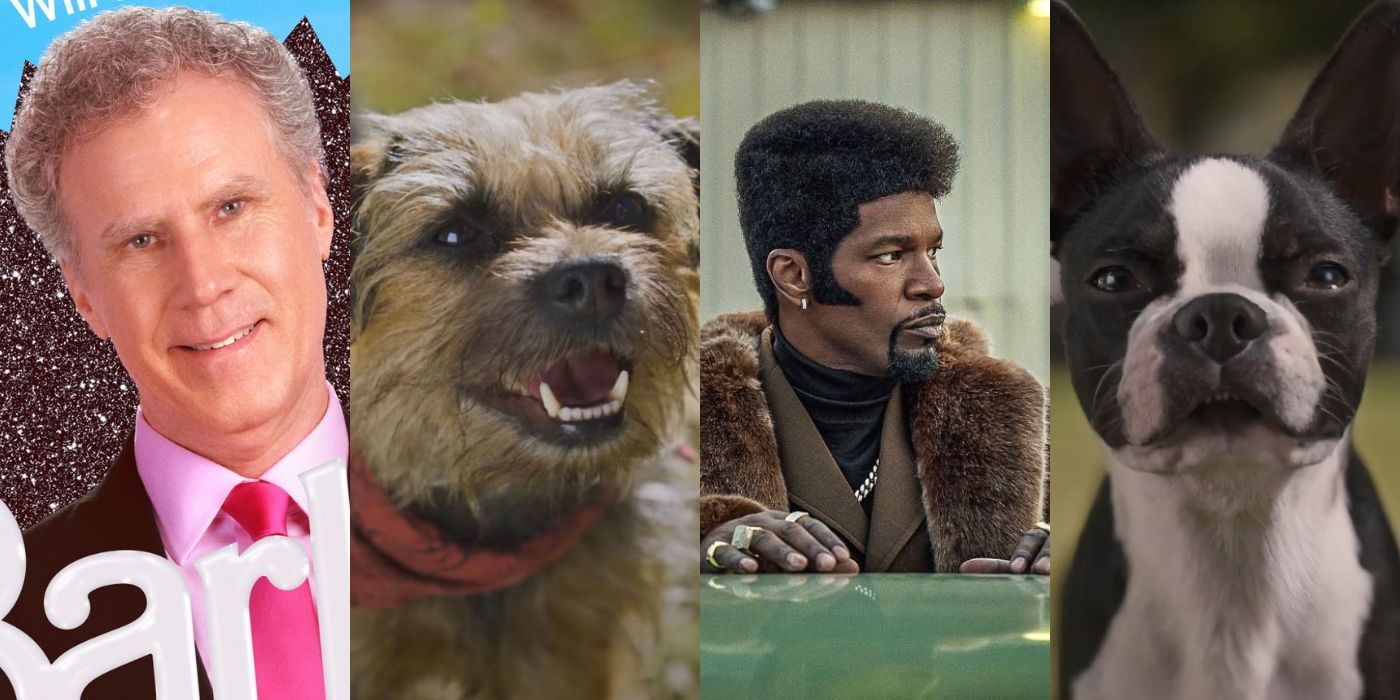 Strays features an impressive cast, and it's headlined by two names that are regarded as comedy royalty: Will Ferrell and Academy Award Winner Jamie Foxx. Ferrell rose to fame on the big screen with hit comedies such as Elf, the Anchorman films, Old School, Step Brothers, and Spirited. Ferrell most recently starred as the CEO Mattel in Greta Gerwig's critically acclaimed box office sensation Barbie. Ferrell will lend his voice to Reggie, the main dog at the center of the film. As for Ferrell's canine counterpart, Sophie, a Border Terrier, played the role of Reggie on set, with her double being a dog named Boy.
After getting his start on In Living Color, Jamie Foxx has become one of the biggest and most talented names in Hollywood and has starred in films across all genres including Ray, Collateral, Django Unchained, Baby Driver, the Horrible Bosses films, Dreamgirls, and he played the supervillain Electro in The Amazing Spider-Man 2 and Spider-Man: No Way Home. Foxx most recently starred in the hit Netflix sci-fi comedy They Cloned Tyrone. In Strays, Foxx will voice Bug, a Boston Terrier who takes Reggie under his wing. On set Benny, a Boston Terrier, played Bug, with his double being a dog pup named Fly.
Other members of the main cast of Strays include Will Forte (The Last Man on Earth) who will be playing Doug, one of the few human roles, Randall Park (WandaVision) as Hunter, an anxious Great Dane who wears a cone, and Isla Fisher (Wedding Crashers) as Maggie, an Australian Shepard. Elsa, an Australian Shepherd, played Maggie on set, with her backup being a dog named Riley. A Great Dane named Dalin played Hunter on set.
The cast list of Strays doesn't end there either, the film will also star Josh Gad (Frozen) as Gus, the Labrador Retriever, Harvey Guillén (Puss in Boots: The Last Wish) as Shitstain, a Chihuahua, Rob Riggle (21 Jump Street) as Rolf, a German Shepherd, Brett Gelman (Stranger Things) as Willy, a cruel Animal Control officer, Jamie Demetriou (The Afterparty) as Chester, a bulldog, and Sofia Vergara (Modern Family) as Dolores The Couch. The film will also feature Dennis Quaid (The Day After Tomorrow) making a cameo in the film as himself.
Related:'Clone High' Reboot Will Hit HBO Max Next Year
Who Is Making Strays?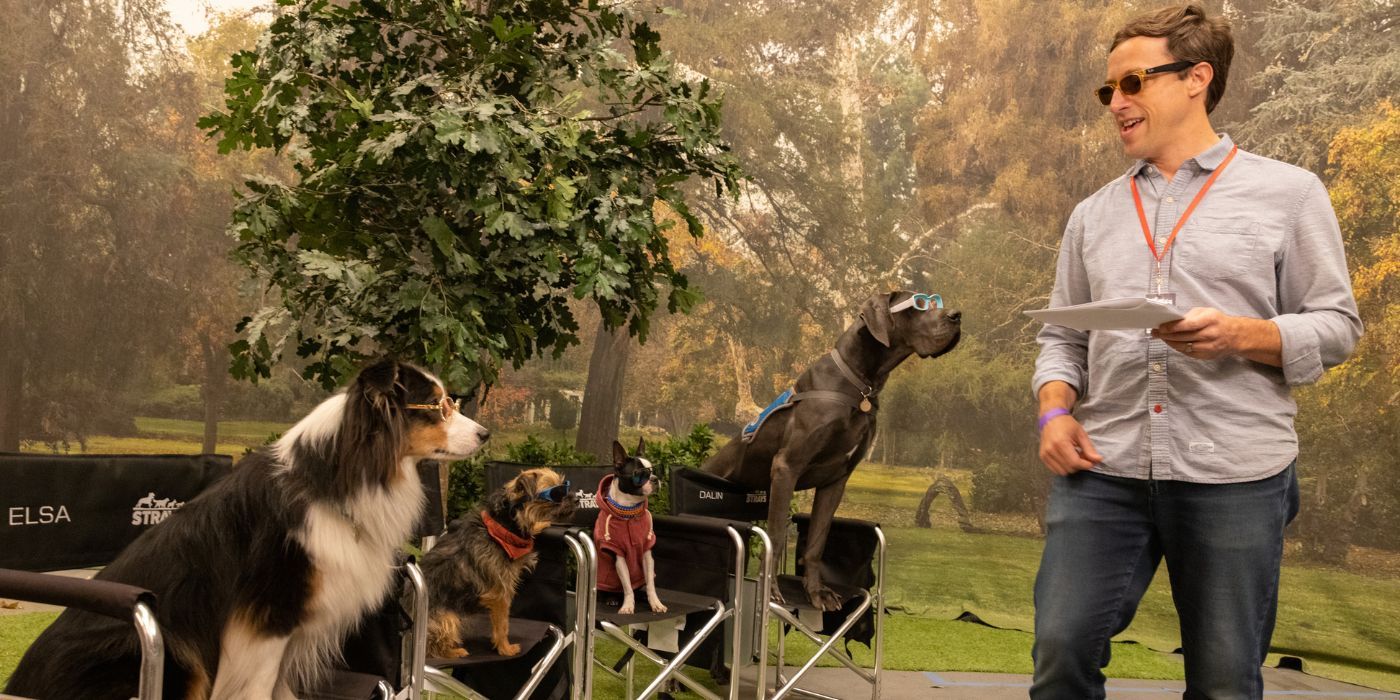 Serving as the director of Strays is Josh Greenbaum. Greenbaum rose to prominence by directing documentaries such as The Short Game, Becoming Bond, and Too Funny to Fail: The Life & Death of the Dana Carvey Show. He later made his feature directorial debut with the 2021 cult hit comedy Barb & Star Go to Vista del Mar which starred Kristen Wiig, Annie Mumolo, and Jamie Dornan.
The film's screenplay comes from Dan Perrault who co-created the short-lived but beloved Netflix mockumentary series American Vandal as well as the Paramount+ mockumentary series Players, he also serves as a producer on the film. Phil Lord and Chris Miller, the duo known for the Jump Street films, The Lego Movie, and Spider-Man: Into the Spider-Verse serve as producers on the film alongside Aditya Sood (Cocaine Bear), Erik Feig (Cha Cha Real Smooth), and Louis Leterrier (Fast X).
Dara Taylor (Barb & Star Go to Vista del Mar) composed the score for the film while Tim Orr (Fleishman Is in Trouble) served as the cinematographer.
When Did Strays Film?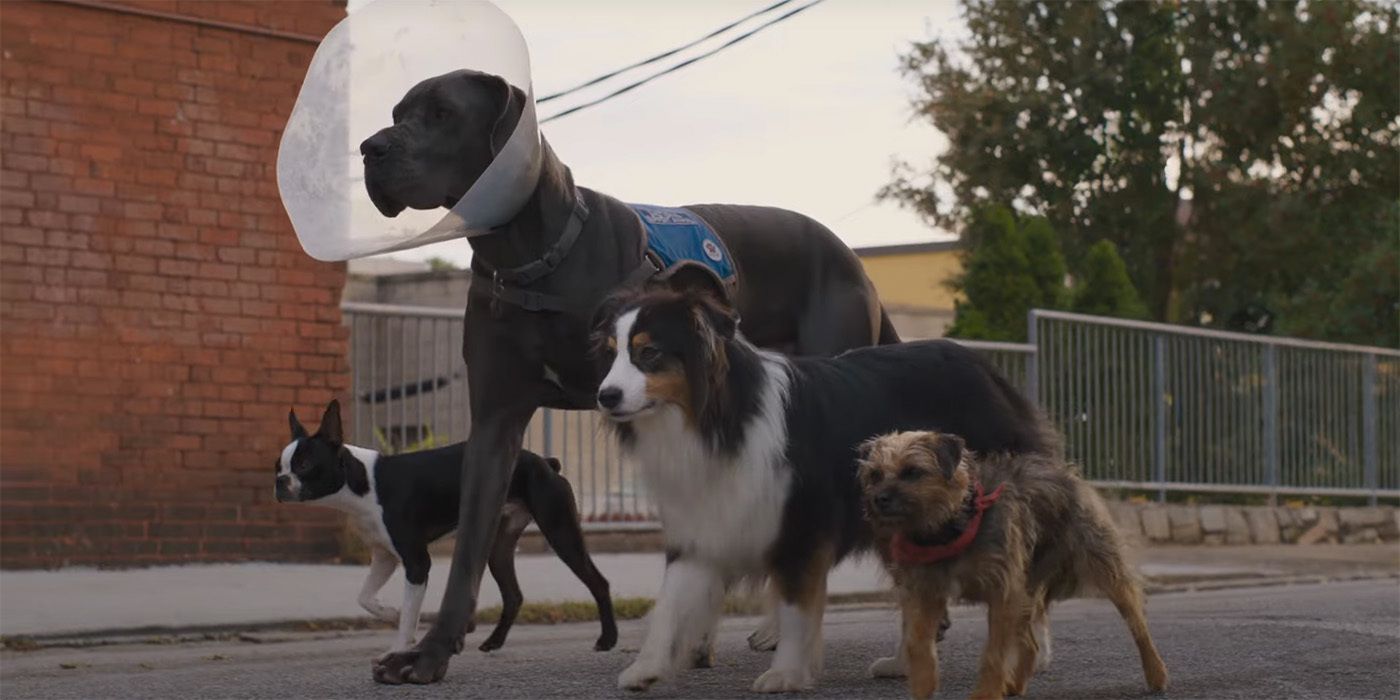 Strays was filmed back in September 2021 in Atlanta, Georgia and production wrapped the following December. An effects-heavy film such as Strays usually has an extensive post-production process, but Greenbaum revealed to Collider that the film is 100% complete.
"We're done. Yeah, we are finished, which feels nice. It was a long post because of all the VFX. We had enough time to keep, like I mentioned, rewriting, and depending on what the dogs did in the footage versus what… You know, we might see a shot and say, "Oh, there's a joke we can use from that weird moment that happened," or whatever improv happened with the actors. But no, we're all finished."
Interestingly, while Ferrell, Foxx, Fisher, and Park weren't on the set for the film, Greenbaum tried to get them to record all of their lines together.
"Maybe one aspect that (is) surprising to the average person is, I worked really hard once we got our incredible cast together – Will Ferrell and Jamie Fox and Isla Fisher and Randall Park – I got them together for most of their voice sessions. That was really important to me. I don't know if there was a session with Will or Jamie where at least the other person wasn't there, because they're the two main characters, and that was really huge."
Why Is Strays Rated R?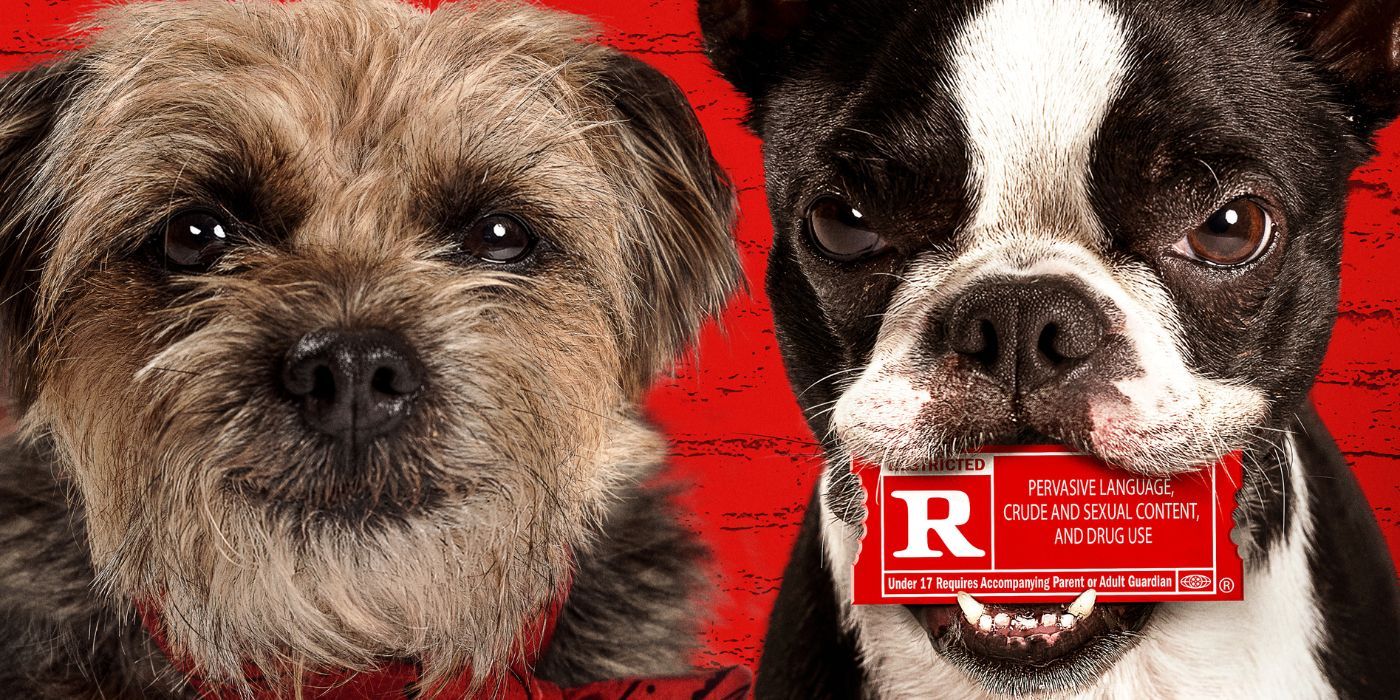 As previously mentioned and as you can probably tell from the trailer, Strays is rated R, so it might be best to leave the little ones at home if you're planning on checking the film out in theaters. As can be seen on the film's official poster and on the thumbnail for the trailer the film is rated R for pervasive language, crude and sexual content, and drug use. Woof.