We all know that the foundation of a fan event like SDCC is content that attendees can get excited about. In this case, more is always better, which is why fans of Paramount+ content will not be disappointed with what the streaming platform has in store for pop culture fans in general and sci-fi fans in particular this year.
Yes Star Trek Content from Paramount+ can be the subject of an entire event in itself. The platform of Star Trek Universe will signal into SDCC with news from a long time ago Star Trek: Discovery – which is finally gearing up to premiere its fifth and final season after a three-year hiatus –, the animated series Star Trek: Downstairs And also quite new Star Trek: Strange New Worldwhich has been renewed for Season 3.
The committee is set to reveal special revelations and surprises from every series, and one of them will be the first public performance of high expectations. The bottom floor And A strange new world A crossover episode, which has been trending since the beginning in that it connects the animated series with the live story. An interactive booth area will put fans in the captain's chair of the USS Enterprise or feel like a member of Starfleet.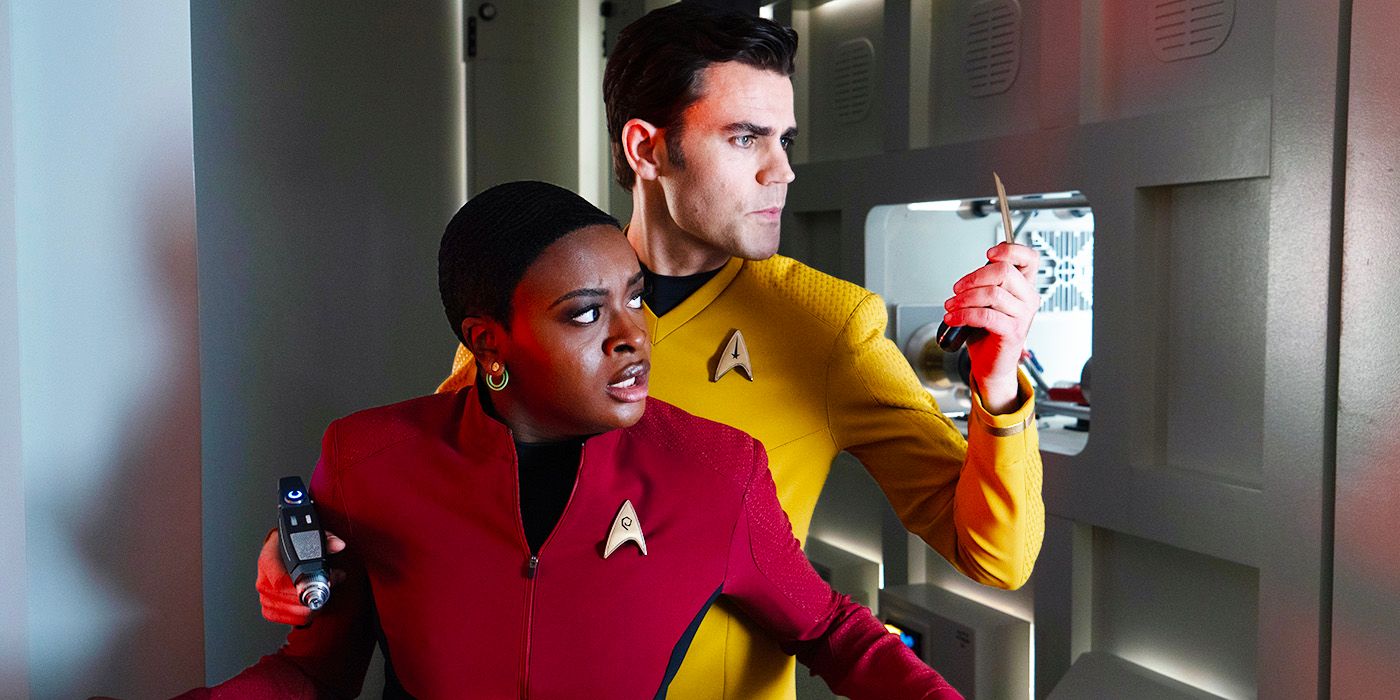 RELATED: 'Futurama', 'Star Trek' and 'Abbott Elementary' Headlines Saturday and Sunday at SDCC
Paramount+ also has a lot of love for its Animation Slate
Animation and Transformer fans will collect for the commission Transformers: EarthsparkThe new original series will be panel-reviewed by none other than Collider's editors. Steve Weintraub. As the series is about to debut its final episode from Season 1, the cast will reveal never-before-seen content and behind-the-scenes footage that teases the series' long-running season finale, which is set to air. Out at Paramount+ this summer.
girlfriend of Big Nate Comic strip and book series will listen to the author Lincoln Peirce Talk about the journey from the pages to the screen of one of the world's most beloved middle schoolers in the panel that also teases Season 2 of the series, which just debuted on Nickelodeon and Paramount+.
If you fall into all of those or even just some of those panels, you'll definitely want to visit The Lodge. The popular Paramount+ experience reaches its fifth round and will debut in the downtown Gaslamp District. This time, you will be able to visit SpongeBob SquarePants'Bikini Bottom, there are cocktails at 1923 speakeasy, get to know Transformation: Rise of the Beast' Energon Station, get a temporary tattoo – courtesy of Ink Master – And, of course, step into the world of Star Trek. The Lodge is also set to celebrate Paramount+ other titles such as Yellow shirt, Good burger 2, Special Ops: Lioness, Sematary pets and others.
Check out the trailer for A strange new world which teases the crossover event below: