from show creator Graham Yost (Justified) and based on the bestselling novel trilogy Hugh HoweyApple TV+ series the silo (The show has been picked up for a second season) explores a community of 10,000 people who live inside a massive underground silo that protects them from the toxic and deadly outside world. The strict rules they followed were ostensibly for protection but in fact to prevent rebellion, the consequences of which would surely lead to the demise of anyone who disobeyed.
In a one-on-one interview with Collider, executive producer Yost talks about how he adapted Howey's books for TV, what drew him to the story, and what made Juliet (Rebecca Ferguson) a great lead role that changes the role of adaptation, race, and gender in this community, and leaves a visual moment for viewers to look forward to season two.
Collider: When you were asked to adapt these novels into a series, did you immediately realize what the series would be? If you're making a series, do you have to see it right away, or do you feel like you're not the right person to do it?
Graham Yost: That's the answer. I do believe that. It's been proven time and time again that unless you like something, don't take it. There's no point in doing something and then wanting to change it, make it something it wasn't. There was a first attempt about eight years ago when people were trying to get rights. AMC got the rights, Sony didn't, and I was part of the Sony package. But I read all the books so I knew about the project, and when I went to Apple they told me they were going to have a deal with AMC to work with them, am I interested? I said, "Yes, I am" because I could tell it had legs. There are enough stories in these three novels to create a series. It also has a huge mystery that literally keeps getting deeper and deeper. A well-built world is enough, and we in the writer's room can add to that and figure out what feels right in that world. Then, on top of that, it has Juliet, and she's a great protagonist. (Author) Howey and I totally agree on loving a reluctant hero, loving someone who doesn't want to be the savior of the last 10,000 people on Earth, but maybe that's your fate. She just wants to know what the hell happened to her boyfriend. This is what she wants. Then, things changed into one thing after another.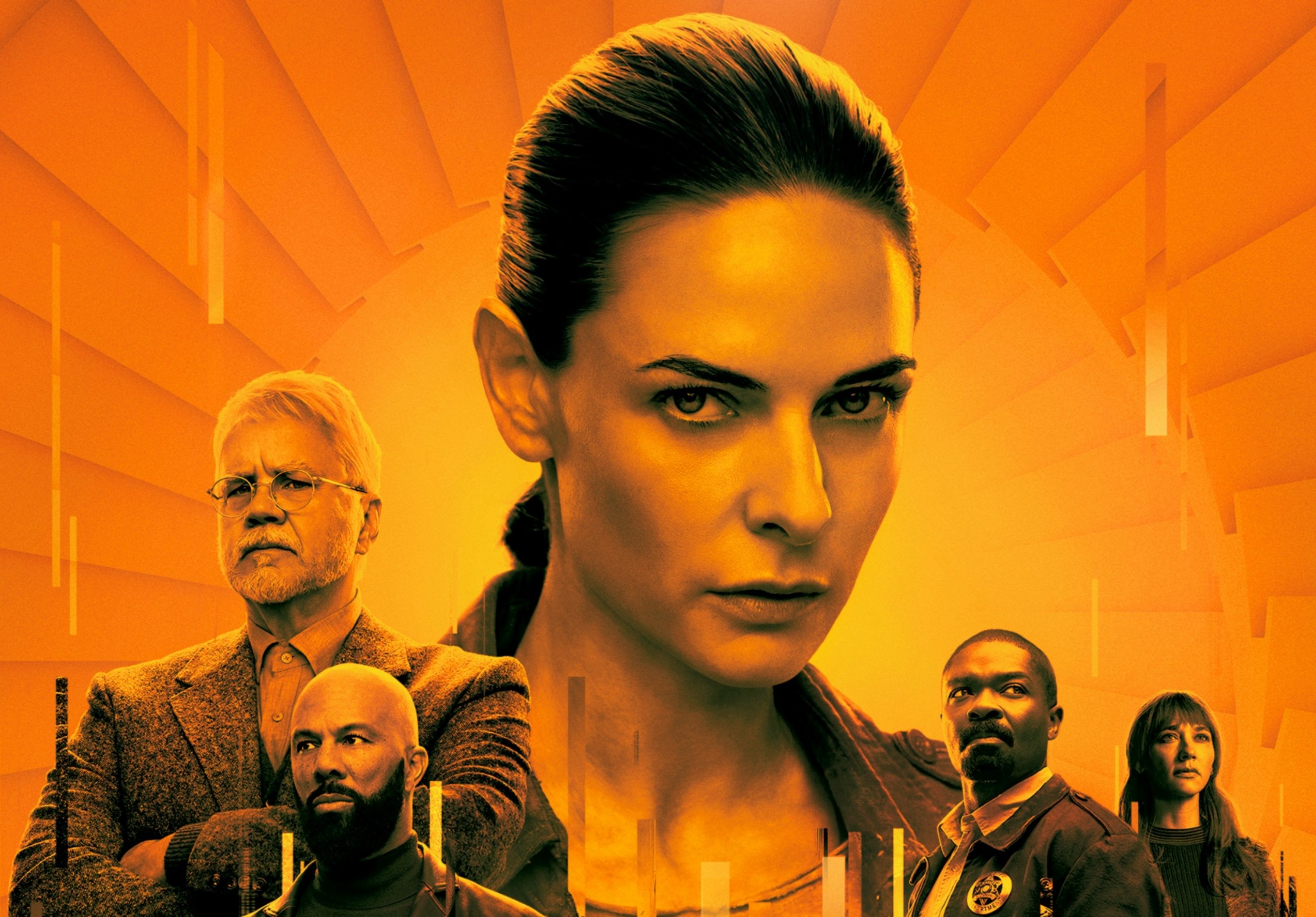 She's just a simple girl with a simple problem.
YOST: Just a girl, standing in front of a dead body, trying to figure out how this happened.
What was it like working with Hugh Howey on this process? In this case, when you decide what to add or subtract or keep, do you have those conversations with him, or is he not directly involved?
YOST: We hit it off, even before we got together in any kind of room, and then we had a mini room where he saw how much I loved working, and I saw how willing he was to change, and he was eager make change. There's a part of him that loves the idea of ​​rewriting books and trying new things, and he's open to anything. He could see that we wanted to paint within boundaries. We had to create a lot for the first season because we needed 10 episodes. I know where the season is supposed to end, so we need enough stories to get us there. There's a short passage in the book that mentions that her boyfriend was killed under mysterious circumstances, which is how she and Holston met. We turned it into one of the big stories of the season. We also decided to change and delay some other things, like revealing who the big bad is. We want to frame other people before exposing the big bad. For something like this, he's fine. We also changed the gender of Walker, who is a man in the book, but I wanted Juliet to have a mother figure. There are a lot of really good actresses in this age group, and when the first choice couldn't do that, we found someone who was just as good, Harriet Walter, and we were very lucky for that.
People in this world feel familiar, and even the political aspects of the story feel familiar. Blacks occupy positions of authority regardless of their race. There are also women in positions of authority, but there is nothing special about their gender. Race and gender don't seem to have the same meaning in this world. Do you want to knock that out of the fabric of this community?
Yost: Of course. If we keep making more seasons, you'll find out more about this rebellion. You'll learn who built the silo, why, when and all that. You discover that memories are real and try to erase them as a way of controlling the populace and, frankly, saving them from the trauma they've been through. So, people forget about racism. They forget about sexism. This is something that has been passed down through history. We don't like those who live over the hill because we're told we don't like them. It has nothing to do with who they are. And, they are united by this common enemy, which is death. They want the silo to survive. Their project is simply to survive. In wartime, certain things change, such as the role of women in society during WWII and eventually getting black troops and black fighter pilots in WWII because of necessity. Then, once that necessity is gone, all the sexism and racism comes back. These people never gave up their struggle. If you remember everything, you will not forgive everything. But if you forget, you lose your soul. I love this dichotomy.
I always find it funny when a storyteller decides to end a story. Did you always know where you wanted to end the season? Is this always the end? How hard is it to be left with questions you may never be able to answer?
YOST: The last part, you have to let go. You have to tell the story in the best possible way to make the best first season, but you can't let it go, "What if we don't do it anymore?" Well, then you don't have to do anything anymore up. You tried your best, but still fell short of your goal. If that's the way it is, then it's the way it is. I have a lot of confidence in the screenwriter, I have a lot of confidence in the director, and then I have a lot of confidence in the actors. But more importantly, frankly, I have a lot of faith in Apple. I know they'll give the show what it needs. That doesn't mean we don't want more. We always want more money and more time. Such is the history of filmed entertainment. But I can't think of a better season finale. It's triumphant and terribly frustrating, but not depressing. But what exactly? But it's mysterious. I love those moments in movies where you go "What?!" Then, you have to wait a year to find out.
I love its visual reveal because it makes you really think.
Jost: Yes. What is the real meaning of that? That's the goal. We want an important answer, an important answer about what happened to Juliet. As far as anyone knew, something happened that had never happened before. Then, a whole new layer of problems arises. Hopefully the deal we have with the audience is, if we've gotten this far and we're going to do more, you know we'll tell you what's going on and we're not going to drag it on endlessly. It won't last many years. If we can do it, it will be a limited season and we'll be answering all your questions, hopefully in a way you didn't expect. Some will guess, some will read the books and know, but for those who just watch the show, hopefully it will be satisfying.
the silo Available for streaming via Apple TV+.