The Big Picture
Yvie Oddly, winner of RuPaul's Drag Race Season 11, confirmed their marriage to Doug Illsley, whom they met on Grindr. They expressed their love and happiness in a sweet Instagram post.
Yvie Oddly previously called out Drag Race producers as "capitalist culture thieves" who allegedly manipulate and exploit contestants for their own gain. They hope for a future where queer artists have opportunities outside of a fake competition.
Despite their criticisms, Yvie Oddly is grateful for Drag Race and acknowledges that it changed their life. They are returning for All Stars 7 for their fans and the love of drag, saying they would still be doing it even if they weren't on the show.
Fans of RuPaul's Drag Race have watched Yvie Oddly fight their way to win Season 11 of the reality competition show, having defeated another exceptionally talented performer, Brooke Lynn Hytes. And now, six years later, the Drag Race breakout star has shared with fans another milestone in their life.
On Instagram, Yvie Oddly confirmed their marriage with a guy they "met on (Grindr)." Sharing a series of sweet photos, the drag performer accompanied their post with a caption: "Now, I have (a lot) of strong opinions about the institution of marriage, but you can hear all about those on my Strange Love tour… For now, I'll just say that I love (Doug Illsley) and I'm so happy to be his hersband." Doug Illsley then commented on Yvie Oddly's post, saying, "Love (you forever), even when you make us almost late to our own courthouse wedding." To which the Season 11 winner responded: "I needed. To paint. (My nails!)"
Other Drag Race contestants quickly commented on the newlywed's post, such as Brooke Lynn Hytes, Lady Camden, Jinx Monsoon, Shea Couleé, Monét X Change, Coco Montrese, and more. Long-time Drag Race host Michelle Visage also congratulated Yvie Oddly. The star, who returned for All Stars: All Winners season, also took the opportunity to promote their upcoming "Strange Love Tour," which will take place in various states, including Pittsburgh, New York, and Philadelphia. The drag performer will kick off their tour on November 1 in Washington, D.C. and will conclude it on December 17 in Atlanta, Georgia.
Yvie Oddly's Herstoric Drag Race Stints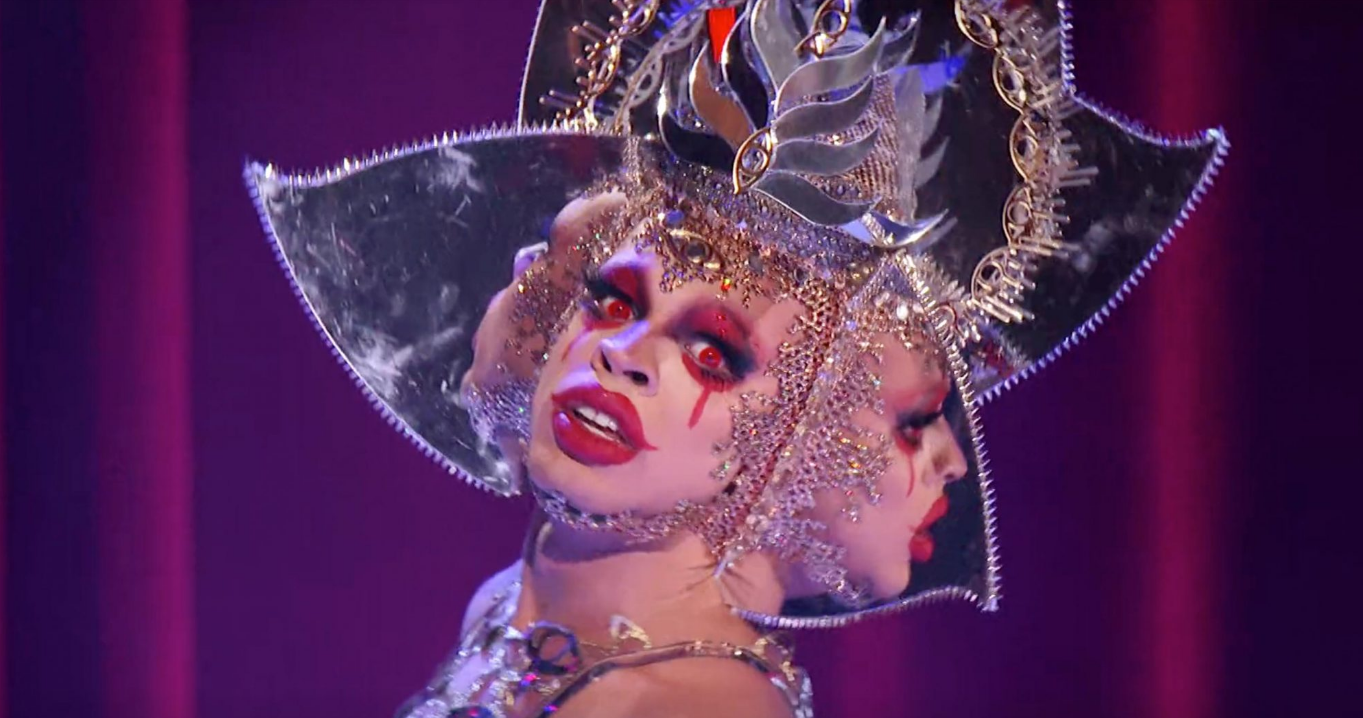 The drag artist, described as an "authentic weirdo," had entered the werk room as the unique, odd queen. Besides her unique drag aesthetic and fiery personality, Yvie Oddly eventually became a fan-favorite after lip-syncing Demi Lovato's "Sorry Not Sorry" against Brooke Lynn Hytes. Though the two terribly bombed the Snatch Game, the fierce drag queens provided a neck-and-neck performance, leaving RuPaul no choice but to save them both from elimination. In a well-deserved "double shantay," the contestants ascended as top two finalists, with Yvie Oddly ultimately winning the competition. Yvie Oddly then returned as a "Lip-Sync Assassin" to battle on stage against India Ferrah, before coming back as a contestant for All Stars 7.
Yvie Oddly Throws Shade at Drag Race Producers, Calling Them "Capitalist Culture Thieves"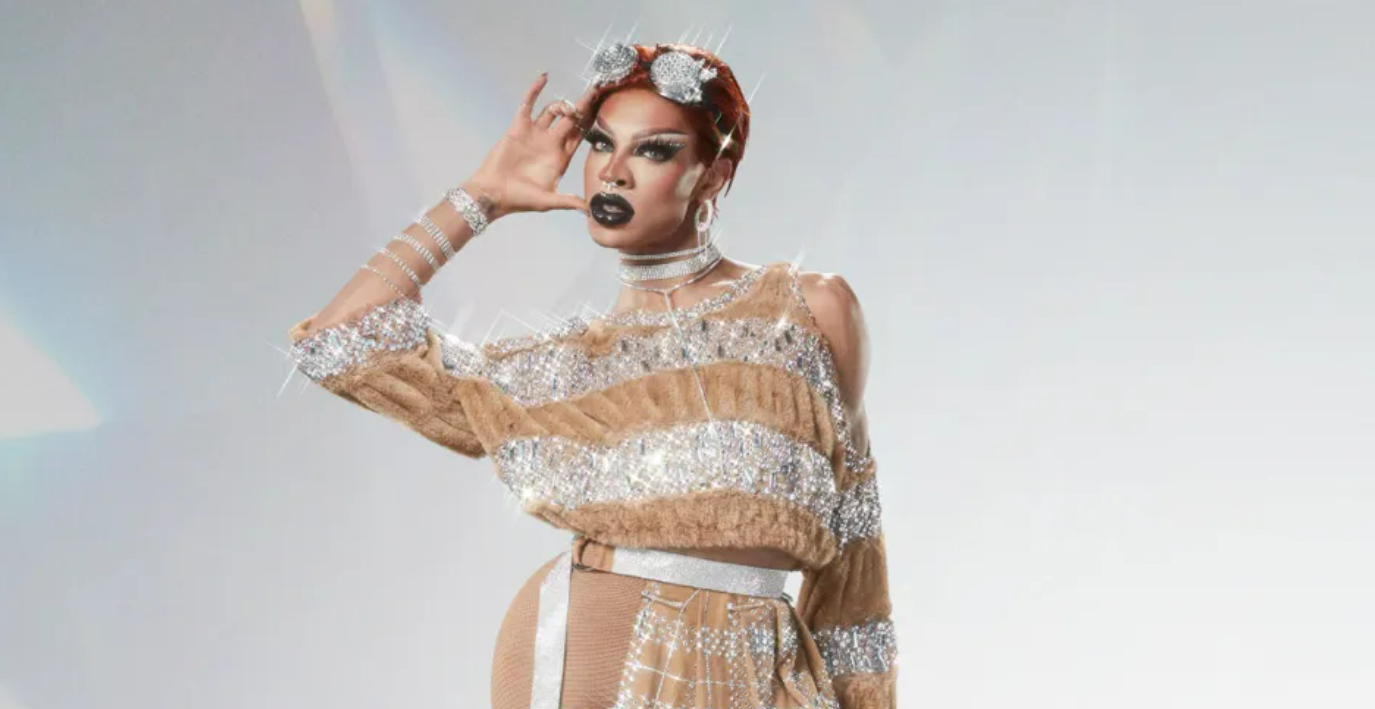 Known as someone who always speaks their mind, Yvie Oddly previously called out Drag Race producers on Twitter for allegedly messing with the contestant's lives. "These queens are remarkable! The drag artists are and have (always) been the lifeblood of what makes this franchise great," they said. "All the things we love: the looks, the catchphrases, the memes, the drama—it all comes from the queens."
"The producers are often the greediest, most-calculating, capitalist culture thieves. They f-ck with real people's lives, career opportunities, and health. They drive themselves home in their luxury cars when their contestants are sleep-deprived, depressed, and (drastically) underpaid for their contributions to the cultural phenomenon. Then they tell themselves they're good people for showcasing queer content and creating opportunities for us while ignoring the irreparable damage they cause, and creating a chokehold monopoly on how drag artists can succeed," they added.
Yvie Oddly then cleared the air by saying they are "thankful for Drag Race" and that the show changed their life. But although grateful, the drag queen hopes "for a future where queer people have opportunities to flourish outside a fake competition." According to the Season 11 winner, the producers allegedly took more than a year to release their $100,000 cash prize.
On returning for All Stars 7, the drag queen added: "Yes, I (chose) to go back for the same reason (I choose) to tour: for you . . . If I never got cast, I'd still be doing drag because I love it!" they continued. "So, yes I milked the system. No, I don't regret it. But yes, I want to see a brighter future for our entire community… One that isn't solely controlled by the kinds of people who would preach "we're all born naked and the rest is drag" before condemning someone for their "boy body" (in 2023!) all while cashing in on their catchphrases and trauma."