Editor's Note: The following contains spoilers for Riverdale Season 7
The Big Picture
Riverdale Season 7 is finally giving fans what they want with Cheryl and Toni, exploring their relationship and giving them well-deserved attention.
Cheryl and Toni's love for each other has grown, and they are happy and content together, even though they have to keep their romance a secret.
While the writers have failed most of the other characters in Season 7, Cheryl and Toni's story stands out as a well-developed and important relationship that will be remembered as one of the show's best.
Riverdale Season 7, the final season of the hit CW drama, has undergone a major overhaul. For six years, we watched Archie (KJ Apa), Betty (Lili Reinhart), Veronica (Camila Mendes), Jughead (Cole Sprouse), and their friends fight against crime, serial killers, and an otherworldly demon to protect Riverdale in the present day. However, after the defeat of Percival Pickens (Chris O'Shea) led to his altering the course of Bailey's Comet to collide with the town, causing a mass extinction event, Tabitha (Erinn Westbrook) used her chronokinetic/angelic powers to transport everyone back to the '50s with new lives and no memories of what came before — other than a quick blip with Jughead in the season premiere. Now, instead of honoring what has come before, the final season has become something else entirely, a soft reboot of sorts. However, the exceptions to that, and the only reasons that the season is worth watching, are Cheryl (Madelaine Petsch) and Toni (Vanessa Morgan).
'Riverdale' Season 7 Is Finally Giving Fans What They Want With Choni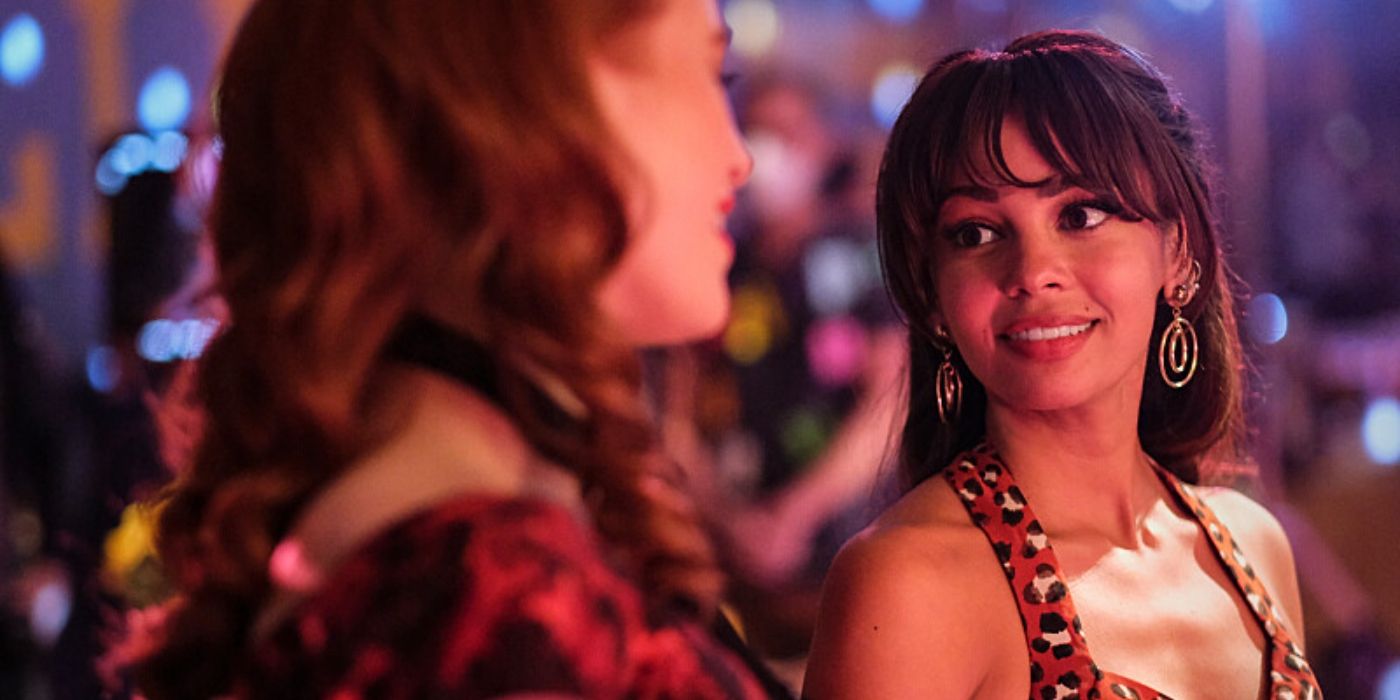 Riverdale Season 2 (and the following seasons, but especially Seasons 5 and 6) left a lot to be desired with Cheryl and Toni. Their romance quickly became a fan-favorite aspect of the series, but there were issues that it took the writers way too long to correct — like, they're just now being corrected in the final season. Without digging into all of the details, let's focus on what Season 7 is doing right regarding these two ladies. First and foremost is writing Toni with a voice of her own in the world and in her relationship. We didn't see enough of Toni's side of the romance early on, as she helped Cheryl deal with her violently homophobic mother and escape from the Sisters of Quiet Mercy before they moved in together. Likewise, too much of their relationship development occurred off-screen, depriving the audience of so many excellent moments that would have done wonders for one or both characters and developing their romance.
Thankfully, their dynamic is still fairly similar in the '50s, too. Toni, for the most part, feels like the same character. Cheryl is a bit less of the bombshell than she was in the present day, though it still remains and comes out when she's rightfully belittling Evelyn Evernever (Zoé De Grand Maison), but that's to be expected given the time period, how cartoonish her villainous parents have become, and eliminating the trauma of losing her brother. All over again, we're watching how Toni's confidence helps Cheryl become more secure in who she is. Really, it's like watching the same love story all over again, but in the best way with changes that primarily only aid the journey. Throughout the final season, their love for one another has grown; they are happy, truly happy, and content with being with one another. They're so in love that keeping their romance a secret, due to the time period, is increasingly difficult. It's the worst-kept secret in town, and it's beautiful to watch. Plus, it's a relief from the horrors of the days when Toni was unknowingly living with the corpse of Cheryl's brother.
Cheryl and Toni are finally getting the care and devotion from the writers that they should have been the first time around. Their relationship is being thoroughly explored. Toni has just as much agency in the relationship as Cheryl, and she's gaining just as much from it as well. Their pivotal moments are actually happening on-screen, pushing their relationship further along (without rushing any part of it). Also, how it's being handled is showcasing how much the characters have both grown since they did this the first time around — which is a feat considering they don't have their memories and this kind of storytelling is happening for none of the other characters. While we already knew Cheryl and Toni were soulmates, confirmed as such multiple times in Season 6 alone, it feels like the Riverdale writers are finally taking that seriously and embracing the power (and obvious importance) of this relationship that many fans have seen all along.
RELATED: 'Riverdale' Never Knew What To Do With This Character
'Riverdale' Has Failed Pretty Much Every Other Character in Season 7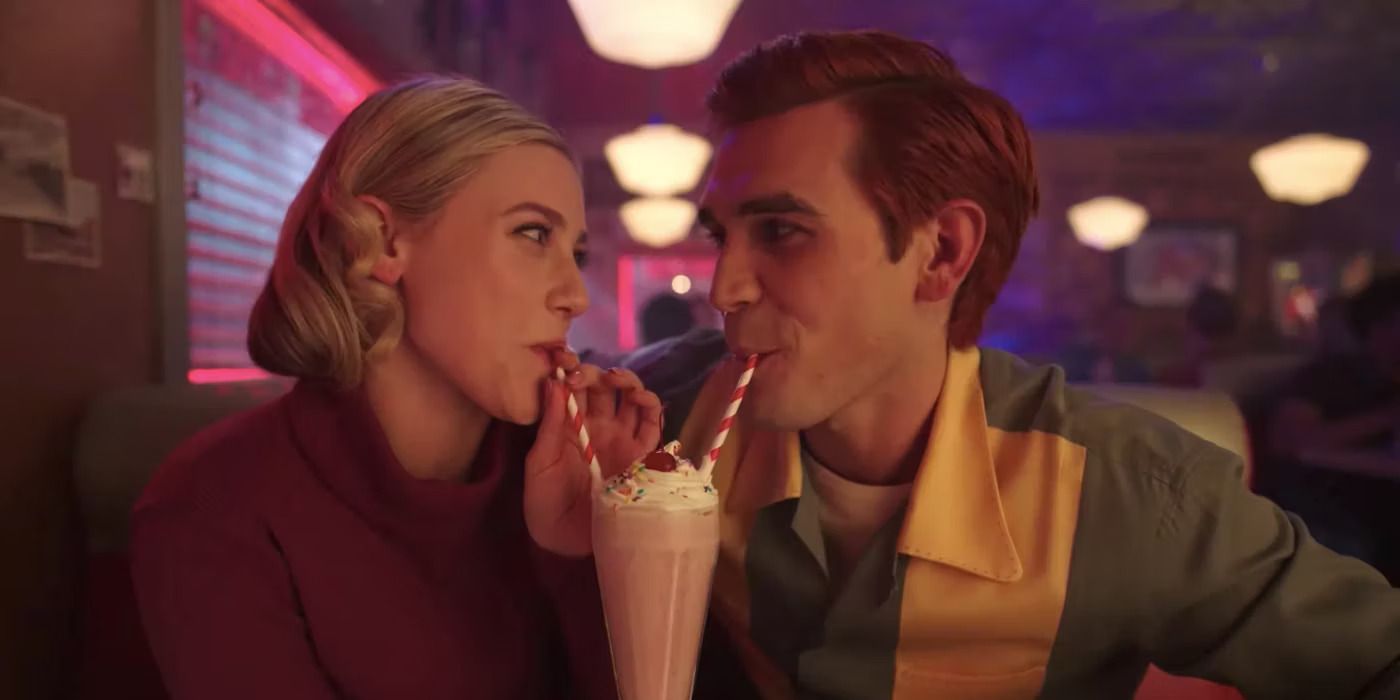 Frankly, it's sad that other than for Cheryl and Toni, Riverdale has turned the other characters into either shallow, gimmicky versions of themselves (Veronica and Jughead) or into different characters almost entirely (Archie and Betty). These comic book-styled stories in no way reflect the characters or relationships that we have watched over the last six years with the core four. Gone are the so-called emotional memories that the writers promised would be driving them throughout the season. (After the first few episodes of the season, it literally only feels like this exists with Cheryl and Toni.) The core four are bouncing around in various relationships every week, disrespecting and lessening every pairing between them — with each other and other characters, like Tabitha and Reggie (Charles Melton) — to some (but not the same) extent.
Aside from Cheryl and Toni's stories, which is truly such a blessing to finally see given some well-deserved attention and careful consideration, how the other characters are being treated in this final season will certainly go on to harm the legacy of this show well after it ends. (And, let's not forget how the writers have continued to fail to depict Toni's life at home throughout the entire series, never even introducing her parents or exploring her background as they have with the others.) It's sad to see the other characters and their relationships being treated like jokes in the final season. It lessens their impact and importance, hurting the series as a whole. As the final season comes to an end, and regardless of what comes of the other characters in the final episodes, it's safe to say that the only reasons to watch Riverdale Season 7 — now or in the future, when watching the show all over again — are Cheryl and Toni. They're the only ones getting a well-deserved happy ending that has been building throughout the final season. And, their relationship will be remembered as one of the show's best, if not only for this season alone.
Riverdale continues Wednesdays on The CW.