The Big Picture
Paul Reubens, known for his role as Pee-wee Herman, provided the voice for the quirky droid pilot RX-24 in the original Star Tours ride at Disneyland.
The original Star Tours ride allowed guests to experience an intergalactic flight simulation accompanied by animatronic characters like R2-D2 and C-3PO.
Reubens reprised his role as RX-24, now named R-3X, in the Star Wars Rebels episode "Droids in Distress" and continues to voice the character at Disneyland's Oga's Cantina.
The world of entertainment lost a legend with the passing of the great Paul Reubens, whose work within comedy had the unique ability to charm both children and their parents in equal measure. While Reubens is most closely associated with the character of Pee-wee Herman and the projects Pee-wee's Big Adventure and Pee-wee's Playhouse, he was a surprisingly versatile character actor who would often appear in cartoons, television, and film. Reubens was a part of many major geek franchises, including everything from the original Buffy the Vampire Slayer to Tim Burton's version of the Batman canon. However, a peculiar role he had in the Star Wars franchise played an important role in the saga's connection with Walt Disney Studios, and Reubens' work within the galaxy far, far away charms new fans nearly every day.
Which 'Star Wars' Characters Did Paul Reubens Play?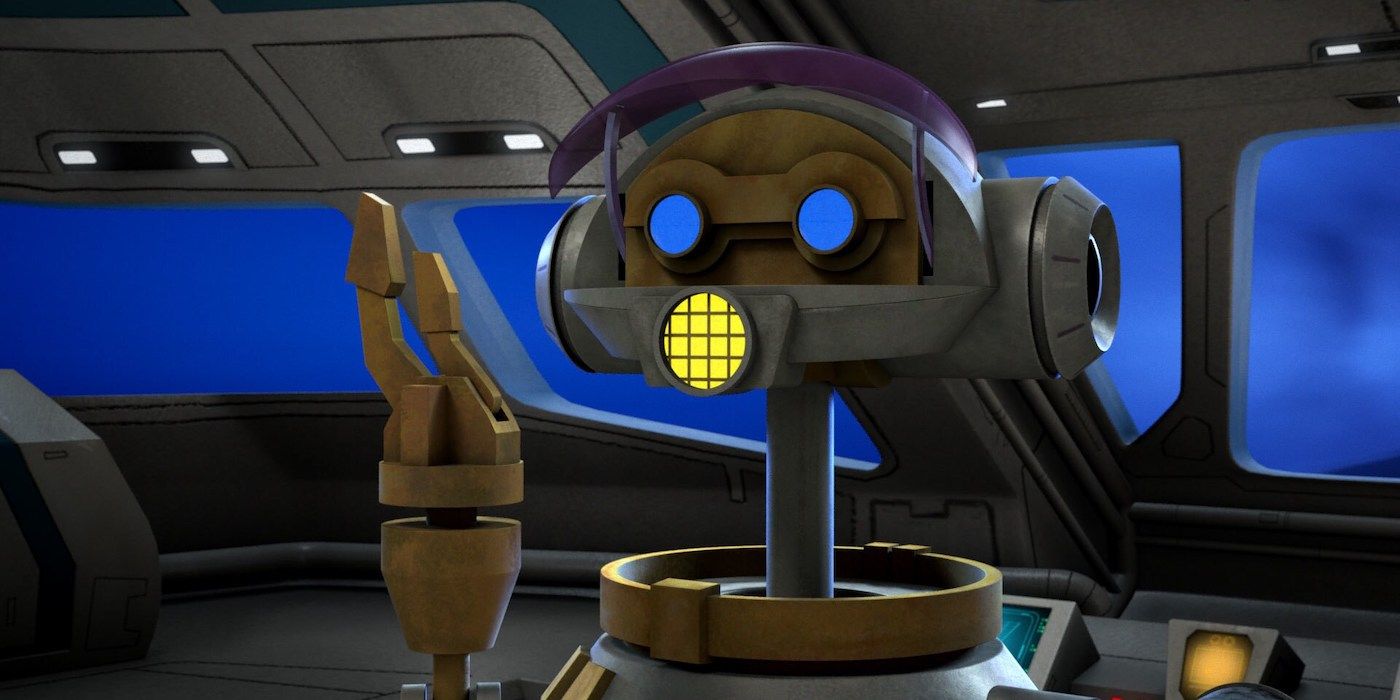 Paul Reubens was first cast in the Star Wars franchise shortly after his feature film breakout role in Pee-wee's Big Adventure had become a sensation in 1985. At this point, the Star Wars saga hadn't yet faded from memory, even though 1983's Return of the Jedi was initially believed to be the last film in the franchise for a sustainable period of time. In order to maximize the potential that the franchise still had, Lucasfilm began working with Walt Disney Studios to develop a theme park attraction ride at Disneyland. While this new attraction would feature the return of a few beloved characters from the franchise, it also introduced the quirky new droid pilot RX-24, also known as "Rex." This was the character that Reubens lent his iconic voice to.
The Disneyland attraction became the original Star Tours; it initially launched at Disneyland in 1987, followed by openings in Disneyland's Tokyo Park in 1989, Disney's Hollywood Studios in 1989, and Disneyland's Paris Park in 1992. The four-and-a-half minute flight simulator takes guests on a flight simulator ride and imagines them as the "guests" on an intergalactic transportation system that transported them throughout the galaxy. The flight simulation technology may seem a little rudimentary now, but at the time, it was a breakthrough piece of multimedia entertainment. The joy of the ride was getting to experience it alongside an animatronic R2-D2 and C-3PO (voiced by franchise veteran Anthony Daniels), who have to deal with their quirky new droid captain, RX-24.
RX-24 was a far different character than any of the droids that had appeared in the Star Wars franchise before. Long before the prequels introduced battle droids and characters like the sequel trilogy's BB-8 and Rogue One's K-2SO (Alan Tudyk) made their first appearances, RX-24 was notable because of his personality. He was clearly out of line with the boring job that he was programmed to do, and unlike R2-D2, he was a droid whose comedic quips the audience could actually understand! Reubens' voice perfectly captured the unique blend between Lucas' universe and the childlike wonder of Disneyland; the intent of the attraction wasn't to be an integral piece of the canon but to offer Disneyland guests a chance to experience something they'd only seen on the big screen before.
RELATED: 'Pee-wee's Big Holiday' Is a Perfect Comedy Legacy Sequel
When Did Paul Reubens' Star Wars Character Change?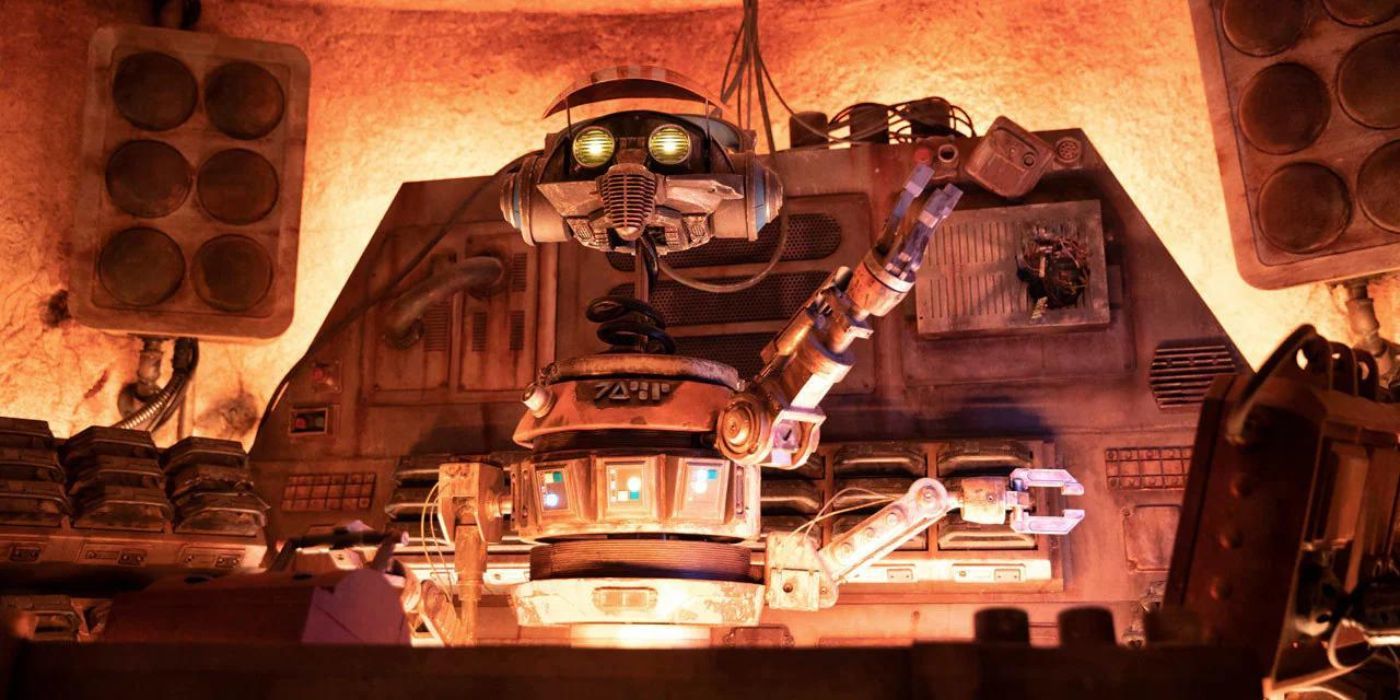 Star Tours officially shut down in 2010 in order to accommodate the construction of a new, updated attraction called Star Tours: The Adventure Continues. While the new version of the ride featured a more advanced flight simulation program and an expanded set of locations that incorporated planets and characters from the Star Wars prequel trilogy, it featured a new storyline that did not include RX-24 beyond a few brief clips that utilized archived audio footage and did not require Reubens to return. Instead, the new droid character AC-38, also known as "Ace," took over the role of R2-D2 and C-3POs' new companion.
While this may have suggested that Disney and Lucasfilm wanted to distance themselves from Reubens (with some fans noting his declining reputation due to a series of public scandals), this couldn't be further from the truth. It was clear that there were a lot of creatives at Lucasfilm that still remembered their experiences attending the original Star Tours, and in 2014, Reubens returned to voice the same character in the Star Wars Rebels episode "Droids in Distress;" for the sake of continuity, a new backstory was invented that officially renamed him R-3X in order to avoid confusion with The Clone Wars' Captain Rex (Dee Bradley Baker).
In Rebels, R-3X essentially retains the same personality that he had on the original Star Tours ride. He has a knack for getting into trouble, but R-3X's capacity for danger reaches new heights when the Star Commuter 2000 shuttle he is flying Imperial dignitaries on ends up getting caught in a space battle between the growing Rebel Alliance and the Galactic Empire. R-3X is reunited with C-3PO and R2-D2 (although officially, this is their first meeting canonically), and joins Ezra Bridger (Taylor Gray), Zeb Orrelius (Steven Blum), Sabine Wren (Tiya Sircar), and Chopper (Dave Filoni) in their exciting escape from the stormtroopers.
When Disney completely revamped their Star Tours attraction upon the official merging of Lucasfilm and The Walt Disney Studio, R-3X wasn't left out of the new and expanded "Galaxy's Edge" attraction at the new park. The reference book Star Wars: Galaxy's Edge: Traveler's Guide to Batuu invented a new backstory for R-3X that explained that after his adventures on Rebels, he became a pilot in the Star Tours in-universe program as he did in the original canon. Paul Reubens returned to voice R-3X at the Oga's Cantina location at Disneyland; the new origin story explained that following his series of crashes, R-3X was reprogrammed into a DJ by the character Mubo at the Droid Depot. Tourists that attend Oga's Cantina at one of the Disney locations can hear Reubens' new audio, which indicates that R-3X (much like the actor who voices him) hasn't changed all that much since the 1980s.
Star Wars fans are incredibly loyal, and if there's any artist worthy of their attention for over three decades, it's someone as versatile and creative as Reubens. Even though Star Wars is a very small part of Reubens' legacy, his impact on generations of Disneyland attendees and Star Wars fans will not be forgotten.