The Big Picture
The woman at the bus stop in Barbie is not Barbara Handler.
Director Greta Gerwig chose Ann Roth, a 91-year-old legendary costume designer with numerous accolades, for the important role in Barbie.
Ann Roth's extensive experience in the entertainment industry includes work on films, television projects, and Broadway productions.
There is a scene in Barbie in which the titular character (portrayed by Margot Robbie) briefly meets an elderly woman at a bus stop. The way the movie comes to a pause suggests this woman is important, maybe not to the plot of the film, but perhaps to Barbie in general. It is the prime opportunity for a cameo, and yet the woman in question is not so recognizable. The obvious candidate would be Barbara Handler, the inspiration and namesake for the Barbie doll. While many speculated this was the case, the 82-year-old was not in fact selected for the role, with director Greta Gerwig going a different way.
RELATED: Barbenheimer Gave Movie Theaters a Jolt — What Does That Mean for Their Futures?
Why Did Barbara Handler Not Appear in 'Barbie'?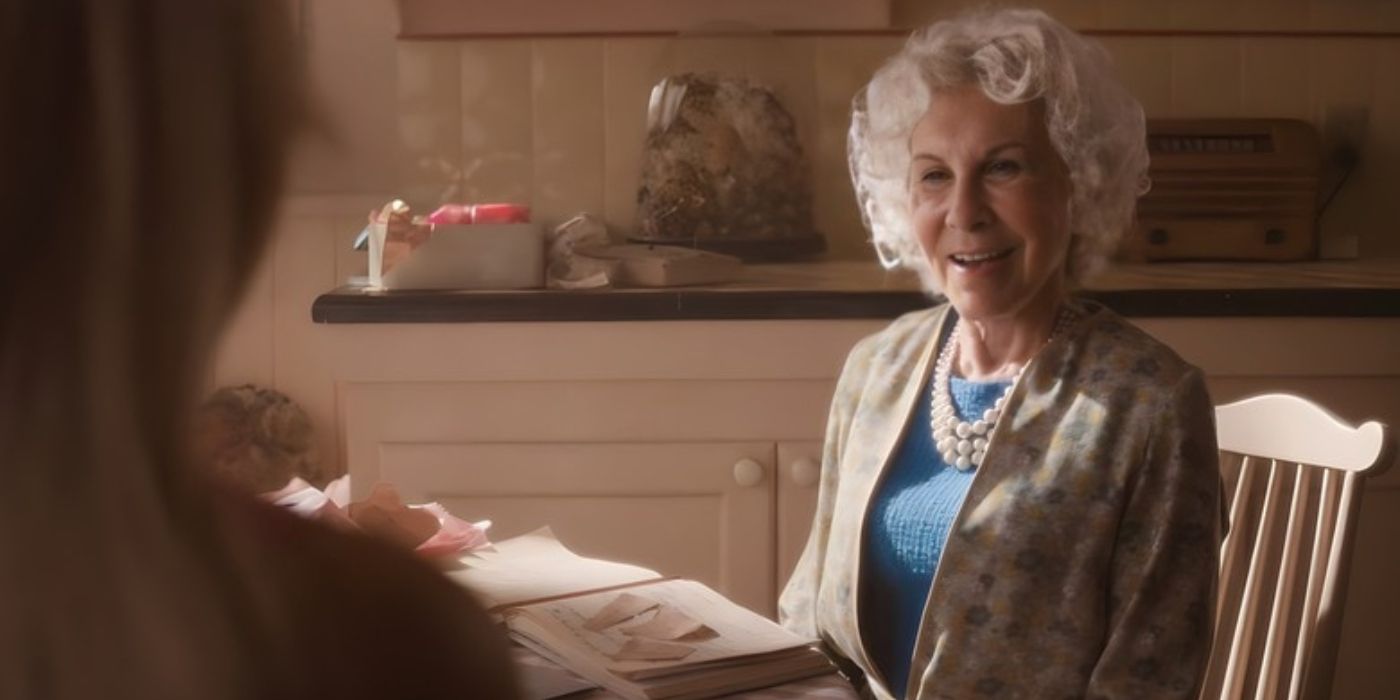 It would make sense for Barbara to appear in this film, as she does get mentioned in the end by the spirit of Ruth Handler (Rhea Perlman) and Barbie adopts Barbara's name at the end of the movie. While Barbara did approve of the movie and commended the cast, she had no involvement with the film itself. But, as for the scene in question, the answer is much simpler. According to Gerwig, she needed someone older for the scene and ended up going with one of her three friends age 90 or above. But she did not just pick any elderly woman, she picked someone who had been in the film industry longer than anyone else who worked on the film. For this one-line role, Gerwig cast two-time Academy Award winner Ann Roth.
Who Plays the Woman at the Bus Stop in 'Barbie'?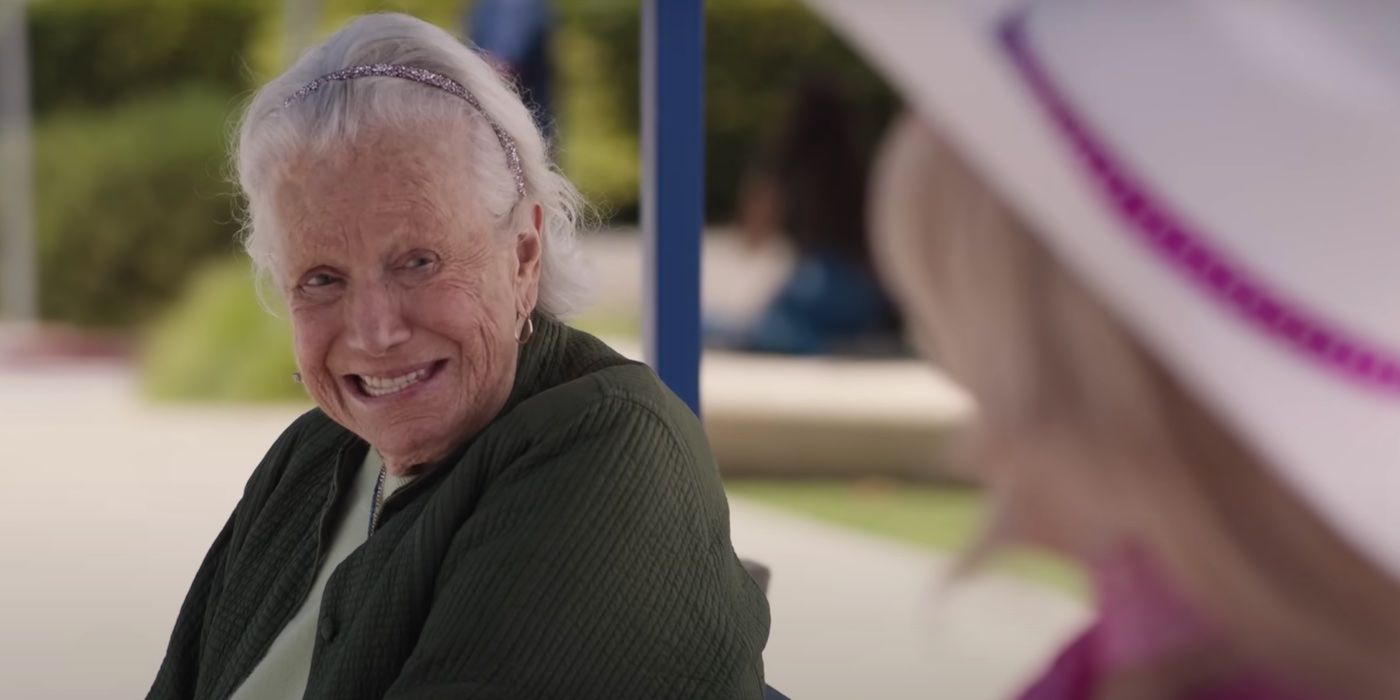 While this may be Ann Roth's first credited acting role, she has been a mainstay in the entertainment industry for decades. Ann Roth is a costume designer and her work goes as far back as the 1969 Best Picture winner Midnight Cowboy. Her work throughout the decades has included, but is not limited to, Klute, Marathon Man, Hair, Dressed to Kill, 9 to 5, Working Girl, Postcards from the Edge, The Birdcage, The Talented Mr. Ripley, Cold Mountain, The Village, Mamma Mia!, Julie & Julia, The Post, and most recently Are You There God? It's Me, Margaret. That is just a small sample of over 100 credits and not factoring in her work on television projects, like the miniseries Angels in America or Todd Haynes's Mildred Pierce, or work on Broadway which is just as prolific encompassing everything from Shakespeare to The Book of Mormon.
At 91 years old, her work has been recognized across fields. Her work on Broadway has garnered her 12 Tony nominations (winning once for the Nathan Lane-led play The Nance), and her television work has resulted in three Emmy nominations, but so far no wins. But her work in film is far from unnoticed. Over the course of her career, she has been nominated for five Academy Awards and has won two. The first was in 1997 for her work on The English Patient and then as recently as two years ago for the costumes in Ma Rainey's Black Bottom. This stat makes her one of three Academy Award winners in the Barbie cast, the other two being Helen Mirren (as the narrator, having won Best Actress for The Queen) and Emerald Fennell (as Midge, winner of Best Original Screenplay for Promising Young Women). This is not to mention the people behind the scenes like the costume designer of Barbie, Jacqueline Durran, who won the Oscar for her work on Gerwig's 2018 adaptation of Little Women.
So, How Did This Legend End Up in 'Barbie'?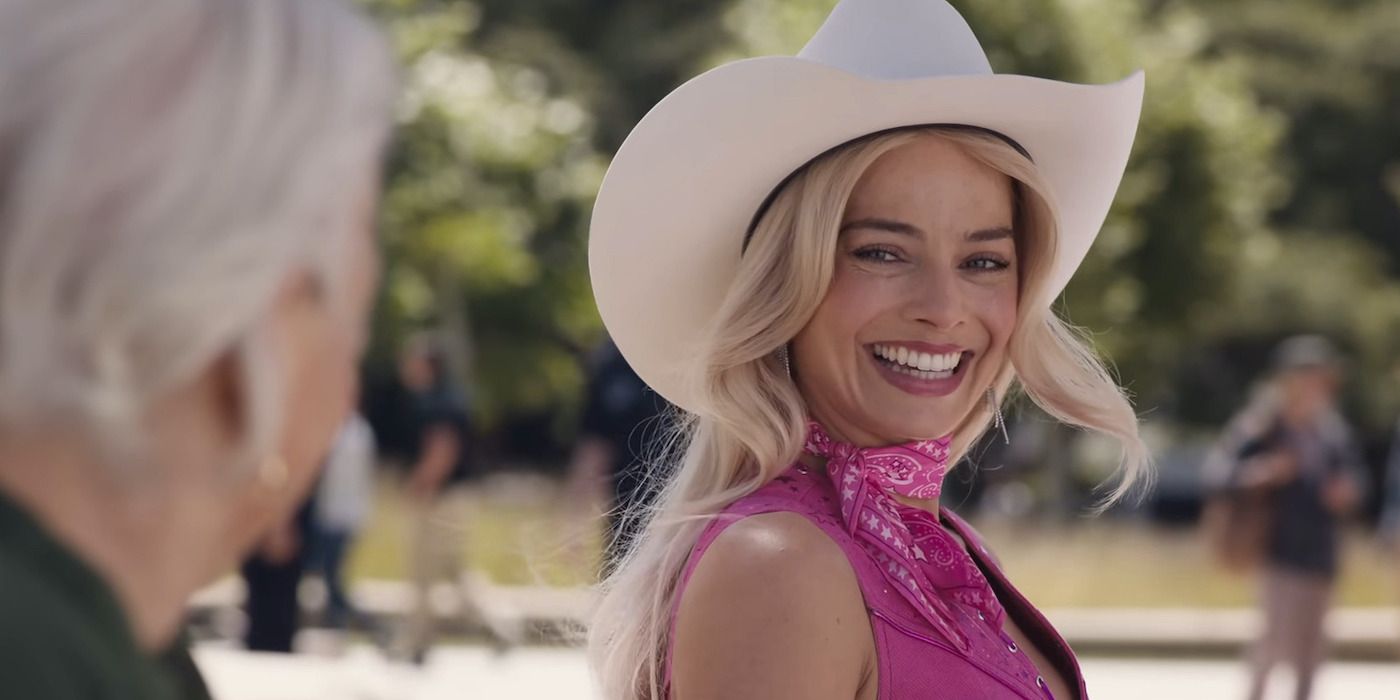 As previously mentioned, Gerwig wanted someone older for this scene and so, she went with Roth, who she called a legend. While Gerwig has not specified why she cast Roth in particular, it may have to do with her collaborations with Gerwig's partner (and co-writer of Barbie), Noah Baumbach. Baumbach and Roth worked together on three of his films including Margot at the Wedding, While We're Young, and his most recent film White Noise which Gerwig performed as one of the leads in. Perhaps Gerwig wanted a familiar face as this scene is the most important in the movie for her.
In an interview with Rolling Stone, Gerwig revealed she was asked to cut the scene to which she responded "If I cut the scene, I don't know what this movie is about." While she is aware it doesn't move the story forward, Gerwig believes it's central to the movie. She goes on to say:
"To me, this is the heart of the movie. The way Margot plays that moment is so gentle and so unforced. There's the more outrageous elements in the movie that people say, 'Oh, my God, I can't believe Mattel let you do this,' or, 'I can't believe Warner Bros. let you do this.' But to me, the part that I can't believe that is still in the movie is this little cul-de-sac that doesn't lead anywhere — except for, it's the heart of the movie."
And Roth nails the one-line delivery that takes what could be the sappy heart and makes it a joke, without sacrificing any sincerity from the moment.
While it is a quick scene, it has had a tremendous impact on audiences. More than just a joke, it represents Barbie confronting her mortality and the real-life prospects that come with being a woman. At this moment, she sees that change and getting close to death does not have to be scary, and in fact, there is beauty in it. But Roth's character does not simply take the compliment, or be moved to tears by it. When Barbie says, "You're beautiful," Roth responds "I know it," with a smile. For Barbie, here is an example of someone embracing mortality with a laugh. While Barbie still may fear death at this point of the film, here she sees it can be okay. For such a pivotal scene, clearly, Gerwig had to entrust it with someone who could pull off the emotional weight as casually as Roth does. Surely, a professional actor could have pulled this off, but a cameo at this moment may have been a distraction so instead we get someone who understands film acting, even if this is her first time.