Not to be confused with Marvel's Ragnarok (comics or the movie), Netflix's Ragnarok is an original Norwegian series that premiered in 2020 that is all set to release its third and final season. The fantasy drama series is a modern-day reimagination of Norse mythology told through the lens of a coming-of-age story. Set in the small fictional town of Edda, the plot follows socially awkward teenager Magne, who faces a series of social, economic, and climate crises aggravated by the town's richest and most influential family, the Jutuls. But when Magne loses his friend in a freak accident (later discovered to be caused by the Jutuls), he determines to confront the family and fight those who are destroying the town. Represented through reincarnations of Norse gods and giants, Magne achieves the powers of Thor, while his brother, Laurits, gains the persona of the trickster god, Loki, while the Jutuls turn out to be jotunn, mythological supernatural beings with elemental powers.
The first season sees Magne and Laurits coming to terms with their newfound powers and confronting the Jutul patriarch, Vidar, while in the second season, Magne is joined by more people who also embody other Norse gods, like Odin, Freyja, and Tyr. In Ragnarok Season 3, Magne and his friends will face the Jutuls and Laurits in an epic, dramatic battle of good and evil. The upcoming season's arrival also comes as a bit of bad news for fans who have waited two years for the all-new season, as Season 3 will feature a dramatic final arc, ending the show.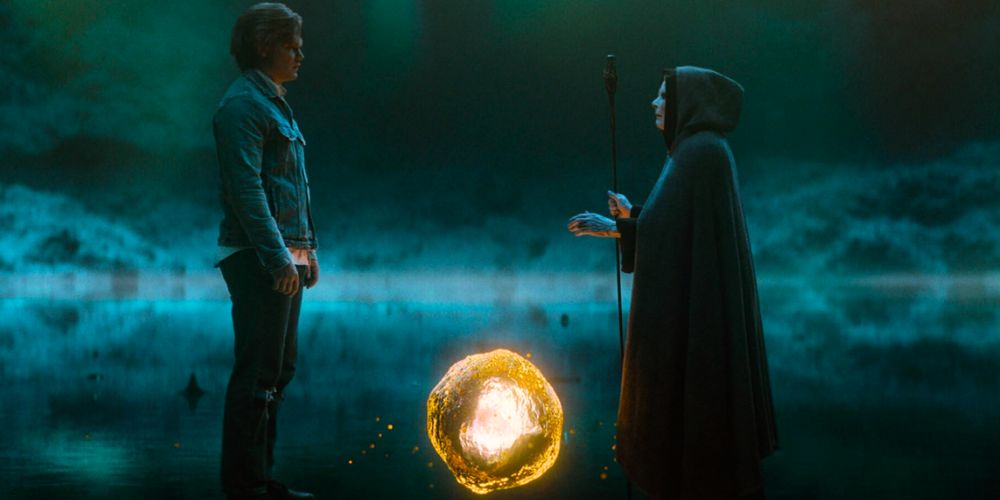 While it explores a new narrative of old tales, Ragnarok can be seen as a fantastical representation of how climate change and environmental crisis can bring about an apocalyptic end to our world. The probable catastrophe is analogized with the mythological event of Ragnarok – the ultimate battle of gods and giants, where the high-school kids serve as the saviors while the powerful and corrupt organizations can be paralleled with the evil supernatural beings. Premiered in January 2020, Ragnarok was greenlighted for a second season, which was released in May 2021, with the upcoming third season ordered as the series' last, coming this August. Ragnarok marks the third original Norwegian series from Netflix, following Home for Christmas and Lilyhammer. Packed with drama, action, mythology, fantasy, and social messaging, this modern mythological series makes for an entertaining experience. Despite mixed reviews in its home region, the series became quite popular among the global audience for its compelling narrative and interesting stance on traditional concepts. While you wait for the final season of the fantasy series to arrive, check out our handy guide below to find out everything we know so far about Ragnarok Season 3.
Is There a Ragnarok Season 3 Trailer?
While there is no full-length trailer for Ragnarok Season 3, Netflix Nordic has released a first-look clip at the upcoming season. The clip gives a sneak peek into the possible story arc of the final chapter showing Laurits, Magne's younger brother, talking to Jörmungandr, the mythical Midgard Serpent who is now grown and lives in the sea. In the previous season, we saw Laurits discover himself to be like Loki, giving birth to the serpent and eventually releasing the creature into the wild. After being pushed away by his brother, Laurits finds comfort in the snake-like creature and decides to stand on his own and not take any side, Magne's or the Jutuls'. Instead, he seems to have his own plan that involves him and Jörmungandr taking over the world.
Additionally, we have also included a quick recap of the first two seasons, released in June 2023 to refresh your memory of what happened in Ragnarok so far. The two-minute clip gives you a quick highlight of the major events that happened across Seasons 1 and 2.
When and Where Is Ragnarok Season 3 Coming Out?
Ragnarok Season 3 will premiere on Netflix on August 24, 2023. Ragnarok is a Netflix original production and will be exclusively available on the service. If you are yet to catch up on the first two seasons of the supernatural drama thriller, then you can do that right away on Netflix, where all 12 episodes from the first two seasons are currently streaming.
RELATED:11 Non-Marvel Movies & TV Shows About Vikings and Norse Mythology
How Many Episodes Are There in Ragnarok Season 3?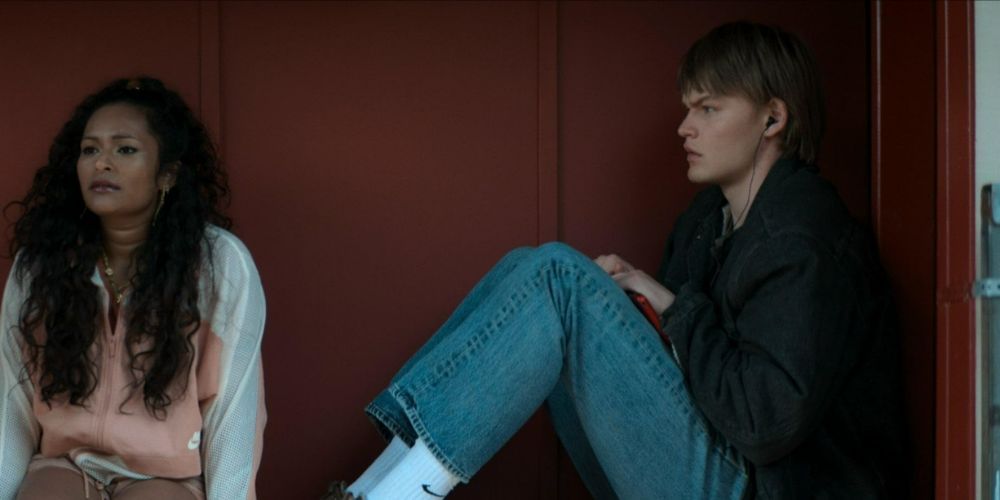 The third and final season of Ragnarok is slated for six episodes, just like Seasons 1 and 2, all of which will premiere together on August 24. Check out the list of episodes below –
Episode 1: "War Is Over"
Episode 2: "Till Death Do Us Part"
Episode 3: "Losing My Religion"
Episode 4: "My Precious"
Episode 5: "A Farewell to Arms"
Episode 6: "Ragnarok"
Mogens Hagedorn is credited as the director for the third season.
Who's In the Ragnarok Season 3 Cast?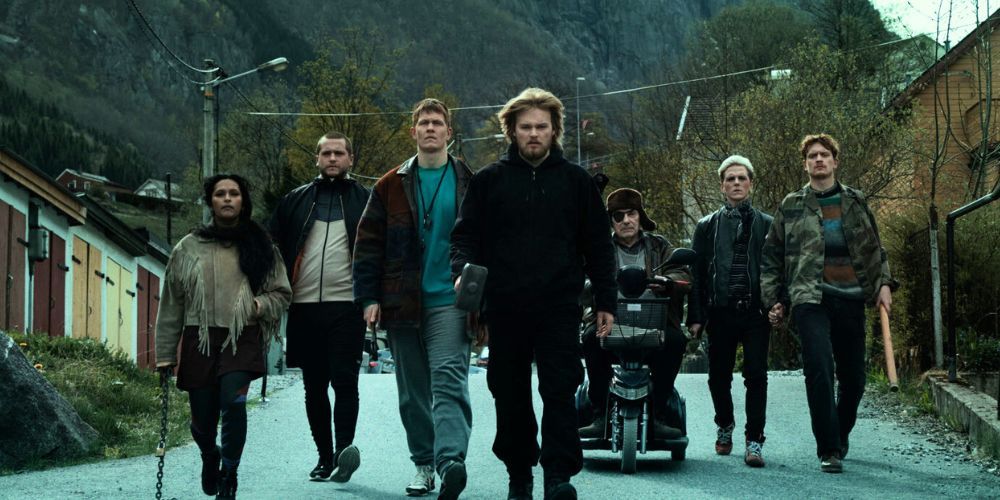 Ragnarok boasts a cast featuring some of the rising faces in Norwegian entertainment, as well as some seasoned actors. Leading those who stand against the corruption of the Jutuls, David Stakston (Skam) stars as Magne Seier, a high school student who moves to the town of Edda with his mother and brother, and gains powers like Thor and becomes a modern reincarnation of the Norse god of thunder. Jonas Strand Gravli (Wisting) stars as Laurits Seier, Magne's younger half-brother and the reincarnation of the trickster god Loki. The other heroic characters include Danu Sunth (Flus) as Iman, Magne's friend and reincarnation of Freyja, with the ability to mind control people; Bjørn Sundquist (Hansel and Gretel: Witch Hunters) as Wotan Wagner, a disabled elderly man living in a retirement home and the reincarnation of Odin; Benjamin Helstad (King of Devil's Island) as Harry, a mechanic and boxer and a reincarnation of Tyr, the god of war; and Espen Sigurdsen (Abnormal Attraction) as Halvor Lange, a doctor at the nursing home, seen as the reincarnation of the "dark elf" or dwarven blacksmith who forges Thor's Mjolnir, the divine hammer.
Among Magne's enemies, Gísli Örn Garðarsson (Prince of Persia: The Sands of Time) stars as Vidar Jutul, the family patriarch and owner of Jutul Industries, as well as Laurits' biological father, who gets killed by Magne in Season 2; Synnøve Macody Lund (Riviera) as Ran, Vidar's wife, and matriarch of the Jutuls, who is also the principal of the local high school; Theresa Frostad Eggesbø (Skam) as Saxa, the "daughter" of the Jutuls who may very well defect to Magne's side; and Herman Tømmeraas as Fjor (Skam), the "son" of the Jutuls who vows to avenge his father's death by killing Magne. In other roles, Henriette Steenstrup stars as Turid Seier, Magne's and Laurits' mother, and Billie Barker as Signy, Magne's latest love interest.
Who's Making Ragnarok Season 3 (And When Was It Filmed)?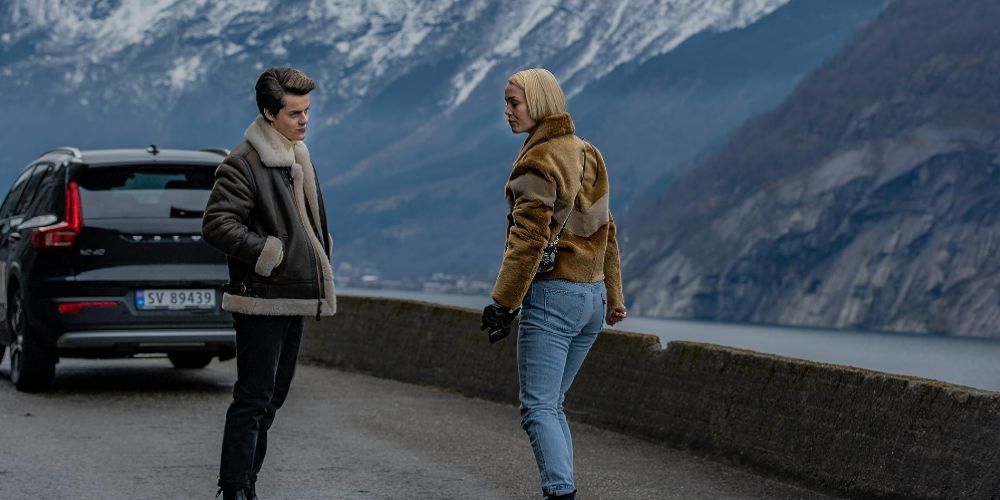 Ragnarok is created and co-written by Danish screenwriter, playwright, and restaurateur, Adam Price. He has previously written for several television series in Denmark, most of which had a global audience. Some of his prior works include Ride Upon the Storm, Anna Pihl, and Borgen, the latter of which won a BAFTA for Best International Drama. Price is also credited for writing many plays and musicals, including the critically acclaimed 2014 play, A Conversation Before Death. The upcoming third season is directed by Mogens Hagedorn, who had previously directed select episodes of Ragnarök Season 2, as well as of Borgen, Pros and Cons, and Anna Pihl. Emilie Lebech Kaae, who had previously served as the creative producer of Borgen, serves as the creative executive for Ragnarök.
The Netflix original is produced by SAM Productions, a name associated with other hit Nordic productions on Netflix like Borgen, The Nurse, and The Chestnut Man. Price also serves as an executive producer for the series along with Meta Louise Foldager Sørensen of The Chestnut Man and Borgen fame as executive producer and Stine Meldgaard Madsen (The Chestnut Man) as producer. The filming for Ragnarök Season 3 began in April 2022 and continued through spring and summer, with production ending in August 2022.
RELATED:11 Best Video Games About Vikings and Norse Mythology
So What's the Story of Ragnarök Season 3?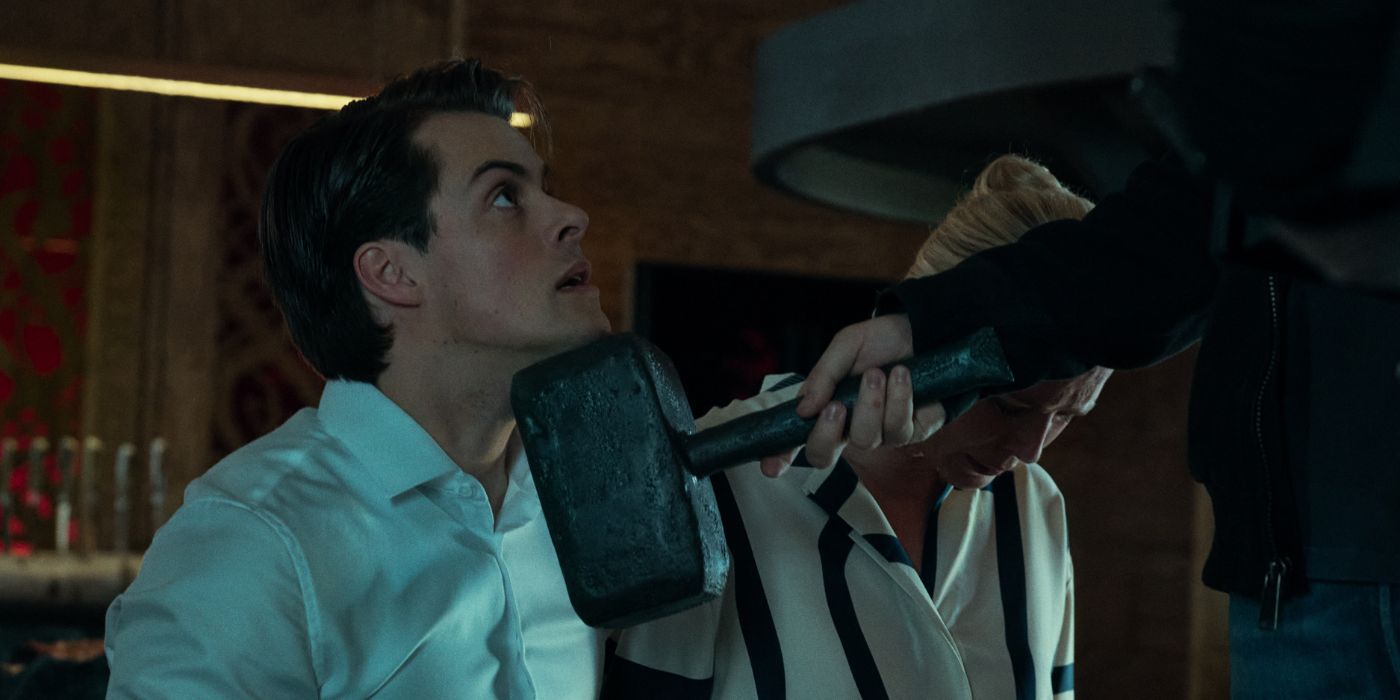 Ragnarök Season 3 will pick up from where the second season ended, which, though not a cliffhanger, was explosive enough to leave the audience with several questions. For example, if Laurits is Loki, and he gave birth to the Jörmungandr, then will he also father Fenrir the wolf and Hela, the goddess of death? We'll probably find out in the upcoming chapter. In the second season finale, we saw Fjor almost killing Laurits, but he gets tricked into believing that Laurits holds the key to Magne's death. Although his brother saves him, the tensions are high between Magne and Laurits as they have chosen their sides. The lines of loyalties are blurred, with Saxa offering her allegiance to Magne, while Laurits chalks out his own future, independent of the Jutuls or his brother. The upcoming season will also explore the arc of the serpent that was released in the sea by Laurits, which Ran and Fjor believe could kill Magne. The third and final season is going to ride high on the promised epic battle between gods and giants.