The Big Picture
Netflix's lack of reliance on intellectual property (IP) sets them apart from other streaming services and allows for artistic flexibility.
While Netflix has attempted to expand into franchised content, their greatest strength lies in their eclectic and diverse portfolio of films and TV shows.
The success of surprise hits like Tiger King shows that originality and unexpected content can have a greater cultural impact than heavily franchised IP-based content.
For better or worse, Netflix is responsible for the establishment and acceptance of a crucial facet of the media landscape: streaming. Over the last decade, the former DVD mailing service revolutionized film and television distribution and exhibition by creating an online platform to watch media. From curating preexisting content and creating original shows and movies, Netflix's brand and mode of operations appeared to be untouchable. A slight financial and reputation stumble in the last year has consumers feeling skeptical of their influence, but the streamer's pivot away from an industry staple, intellectual property, leaves a window open for their return to universal prosperity.
RELATED: 'Red Notice': Back-to-Back Sequels Ordered at Netflix With Ryan Reynolds, Dwayne Johnson, Gal Gadot Returning
'Barbie' & 'Oppenheimer's Success Is Proof Hollywood Craves Originality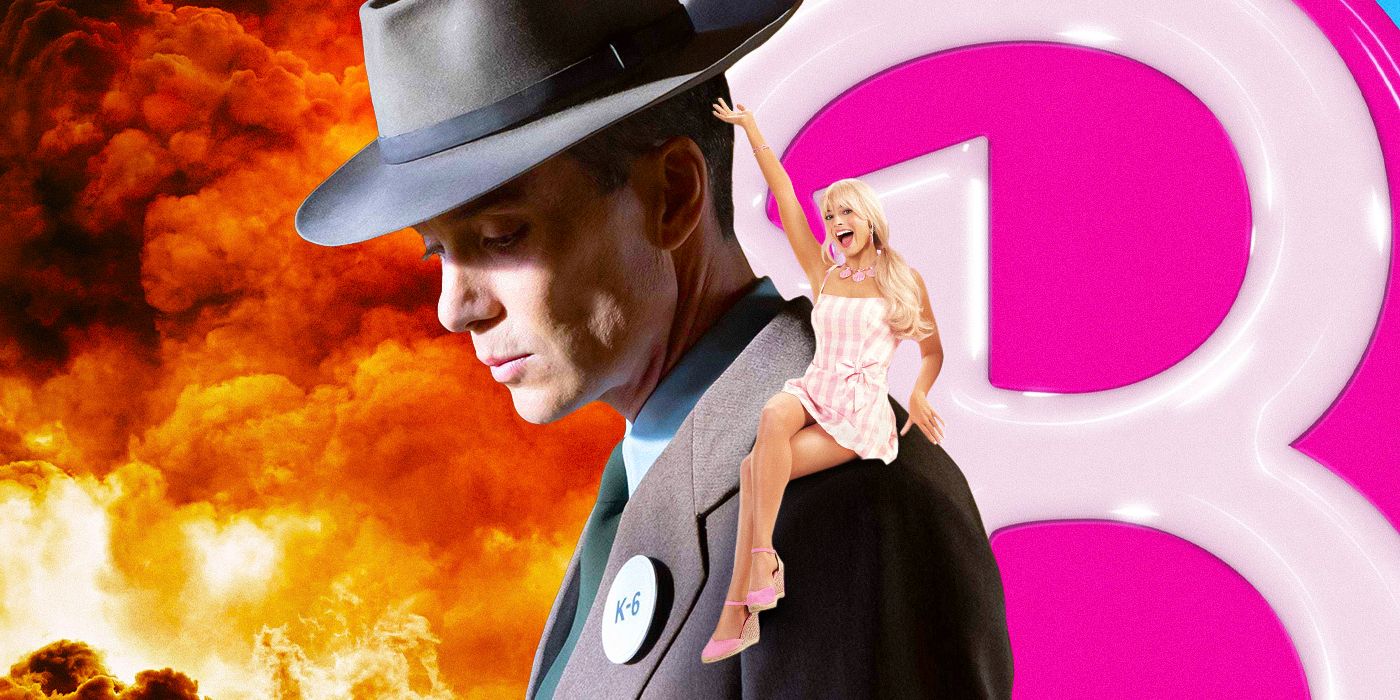 In 2022, and heading into 2023, the streaming titan was vulnerable. They experienced the lowest growth in subscribers in 20 years and subscription rates increased. The competition grew steeper in a hurry with every studio equipping themselves with a streaming service of their own. To the dismay of many consumers, the service has relied too heavily on original, often-disposable cheap content rather than preserving beloved preexisting shows. As the original streaming service, their stubbornness to their platform has perhaps left money on the table, as seen in the refusal to grant their original films a wide theatrical release. Netflix's business strategies are all attached with a clear cause and effect, but not all their efforts have panned out. What Netflix has in its favor is its strong brand recognition — being synonymous with digital streaming in the same sense that McDonald's is with fast food franchises.
However, another variation of branding, in the form of IP in media content, has never been dominant in Netflix's repertoire. When it comes to the rest of the media landscape, especially in film, IP has never been more valuable and coveted than in the 21st century. Studios and executives championed IP to an exhausting threshold, to the extent that the reliance on familiar sequels, reboots, and off-shoots in Hollywood has left a bad taste in the mouth of many consumers. Television, which has acted as a surrogate for adult-oriented mid-budget films over the past two decades, is certainly no stranger to IP either. Recent events in the cinematic landscape, such as the financial disappointment of a handful of franchise blockbusters and the overwhelming success of the "Barbenheimer" phenomenon, serve as an inflection point to a new direction that the industry is taking. If shifts in box office performances are indicative of audience taste, then Netflix's lack of a massive IP presence is shaping up to be the streamer's most valuable appeal.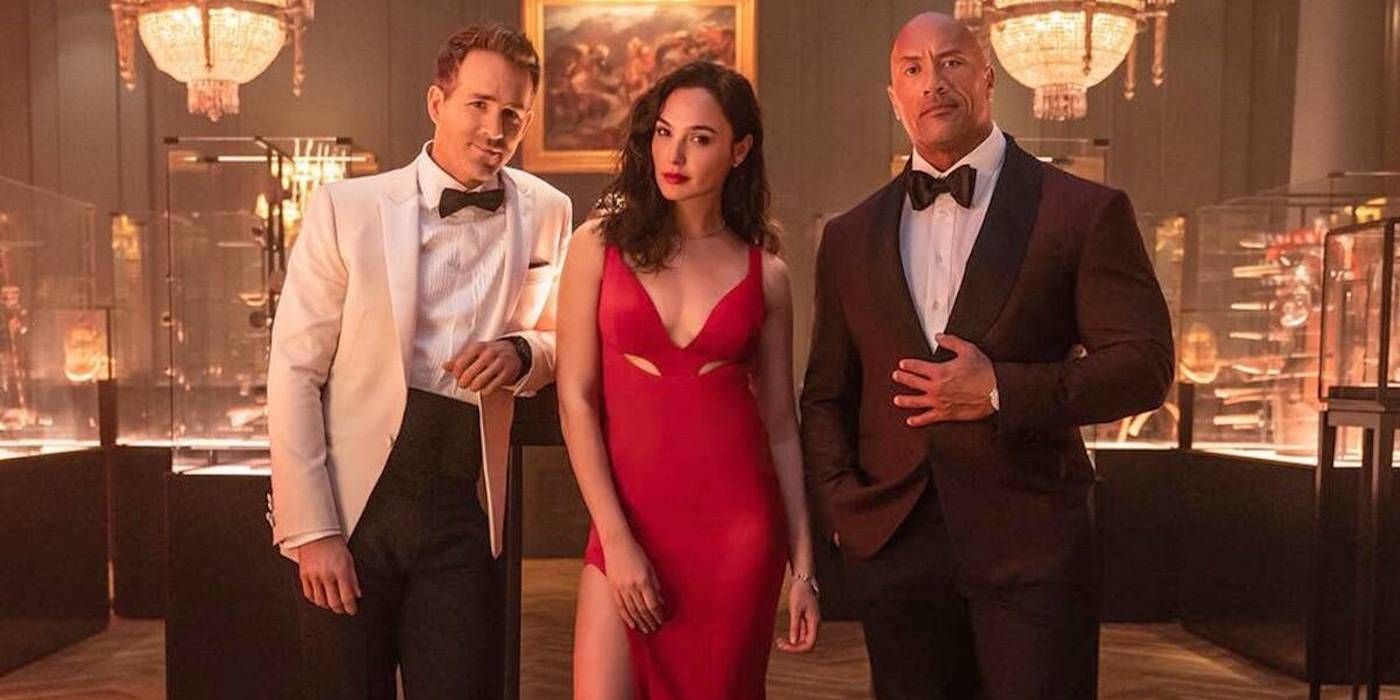 Of course, Netflix's success is supported on the backs of celebrated shows, such as Orange is the New Black, House of Cards, and, most triumphant of them all, Stranger Things. These shows became brands with prominent iconography thanks to their intuitiveness and head-start on the binge-watching boom. The latter, with its amalgamation of nostalgia and genre, is equipped to be an IP-based franchise for the streamer. An animated series based on Stranger Things has recently been greenlit by the studio, in addition to a stage play set to open in December in London, as well as plenty of merchandising based upon the show. Other than their flagship series, Netflix's attempts to branch out into an expanded universe and/or spin-offs in other mediums have been more or less forgettable.
In the film department, where IP reigns supreme, Netflix has tested the waters by placing Extraction and Red Notice through the wringer of franchise expansion. The Chris Hemsworth-led action film made famous for its elaborate unbroken gunfight sequence received a sequel that premiered on the streamer in June. As for the latter film, thanks to the star power of Ryan Reynolds, Dwayne Johnson, and Gal Gadot, Red Notice is the most-watched film in the history of Netflix, according to the streamer themselves. Considering the hefty price that the company paid for its production budget and salaries for its stars, Netflix is certainly going to try its hardest to spin its heavy investment as an undisputed success. Naturally, a film with a reported budget of $200 million is expecting multiple sequels, despite mixed to poor critical reviews. On the flip side, the acclaimed film Knives Out, envisioned by Rian Johnson, was purchased by Netflix and is planning a long-running series, following 2022's Glass Onion.
Regardless of their recent efforts to secure franchise viability with their content, Netflix's greatest strength is that they are ultimately not beholden to the demands and interests of IP-driven material, even if it is partially because their bids at franchising have been met with lukewarm praise at best. Netflix's lack of dedicated brands and IP is a detriment to steady financial prosperity. However, it does make the company artistically flexible. Their library, while sometimes feeling cheap and made to satisfy an algorithm, is eclectic.
Netflix's Eclectic Portfolio Helps the Streamer Stand Out
Today, the streaming service is understood to be the home of all forms of genres. Netflix features an abundance of films and TV series in the genres of action, comedies, romantic comedies, science-fiction, fantasy, thrillers, animated, documentaries, and prestige cinema. In the TV department, they have something for everyone, whether it is scripted or reality/competition based. The service has adopted itself as the new home for stand-up comics to perform specials. Within the last year, they have entered the sports market, with in-depth documentary series on professional golf in Full Swing and the National Football League in Quarterback.
For as pertinacious as Netflix is with some business strategies, such as their aforementioned disinterest in wide theatrical releases and dropping every single episode in a respective new season at once, they generally adapt to innovations. The service has delved into live content, as practiced in the Love is Blind reunion show and Chris Rock's highly anticipated special post-Will Smith slap. They are always growing, and it loosely parallels the lack of heavy reliance on IP in the content field. Even as Stranger Things is arguably the most successful product the streamer has put to screen, Netflix is hardly defined by its experiments with franchised IP. Surprise true-crime series hits like Tiger King, types of shows that cost relatively little to produce, have a far greater cultural impact and legacy than the likes of Red Notice.
When studios are burdened by franchises and IP as a primary source of content, creativity becomes weary. Eventually, audiences are trained to expect a derivative of something they've already consumed. Disney+ is almost exclusively centered around extended universes of their properties and reboots of past films. Prime Video paid a fortune for The Lord of the Rings: The Rings of Power, a prequel to the Middle Earth saga, with diminishing returns. Paramount+ has found no proper creative footing outside Yellowstone and Star Trek spin-offs.
Netflix may be aided by brands, but none are greater than their own. The red "N" logo represents the diversified potential of a streaming service. At our current creative media crossroads where the surplus of IP-based movies and television becomes less and less desirable, perhaps Netflix, the provider of unexpected hits stemming from originality, appears to be more and more appealing despite their recent financial woes.