Ethan Hunt's story is far from over. Mission: Impossible – Dead Reckoning Part 1 is nearly here, taking Hunt and his badass team on yet another world-saving adventure.
Directed by Christopher McQuarrie and starring Tom Cruise as the unparalleled international spy Ethan Hunt, the upcoming film is set to push the limits of all the new and returning characters across the board.
Mission: Impossible – Dead Reckoning Part 1 looks to have another epic action story that sounds like a worthy addition to the blockbuster franchise. Read on for all the details revealed so far, including release dates, cast, characters, filming details, and more.
Editor's Note: This piece was last updated on June 23, 2023.
When Is Mission: Impossible – Dead Reckoning Part 1's Release Date?
Mission: Impossible – Dead Reckoning Part 1 is currently scheduled to arrive in US theaters on July 12, 2023 (previously scheduled for July 14).
For those who can't wait two more days, Dolby Cinema, IMAX, and other premium large formats will be hosting early access screenings for the film on July 10, 2023, at 7:00 pm. Tickets went on sale on June 14, and those who buy a ticket will be able to see special bonus content exclusively at the event, as well as receive limited edition collectibles, including a poster and an IMF enamel pin.
The movie was originally scheduled to premiere on July 23, 2021. Subsequent delays caused by the COVID-19 pandemic pushed the date, first to November 19, then May 27, 2022, then to September 30, 2022, then July 14, and finally to its current date. With any luck, Mission: Impossible – Dead Reckoning Part 1 won't be hit with any more delays or changes.
Related:Tom Cruise and Hayley Atwell Look Stunned in New 'Mission: Impossible: Dead Reckoning — Part One' Image
When Will Mission: Impossible – Dead Reckoning Part 1 Be Available on Streaming?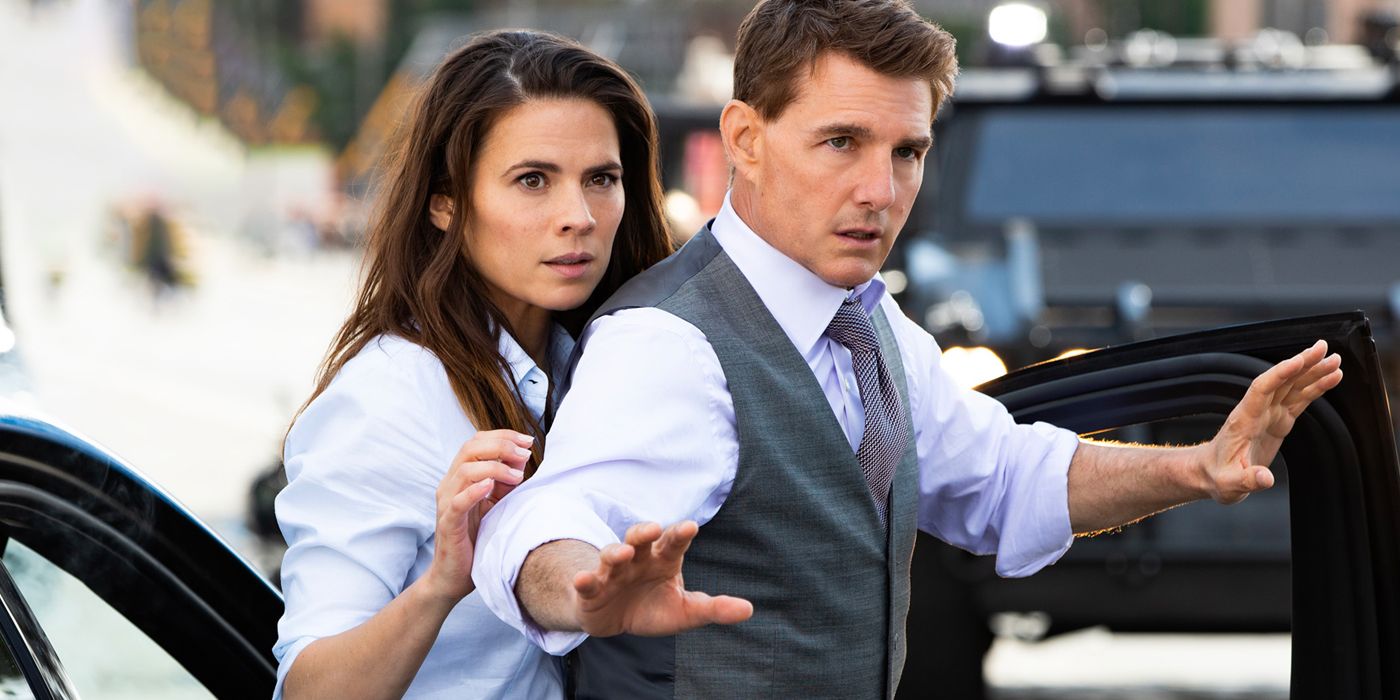 The film will also be available to stream on Paramount+ sometime after the film's theatrical debut. Unlike some of Paramount's biggest 2022 releases such as Smile, The Lost City, and Sonic the Hedgehog 2, Tom Cruise's last film, Top Gun: Maverick waited 209 days after its theatrical release before it finally premiered on Paramount+, and the seventh Mission: Impossible film will likely be no different, so the new film likely won't be on Paramount+ until early 2024.
Who Is in Mission: Impossible – Dead Reckoning Part 1 Cast?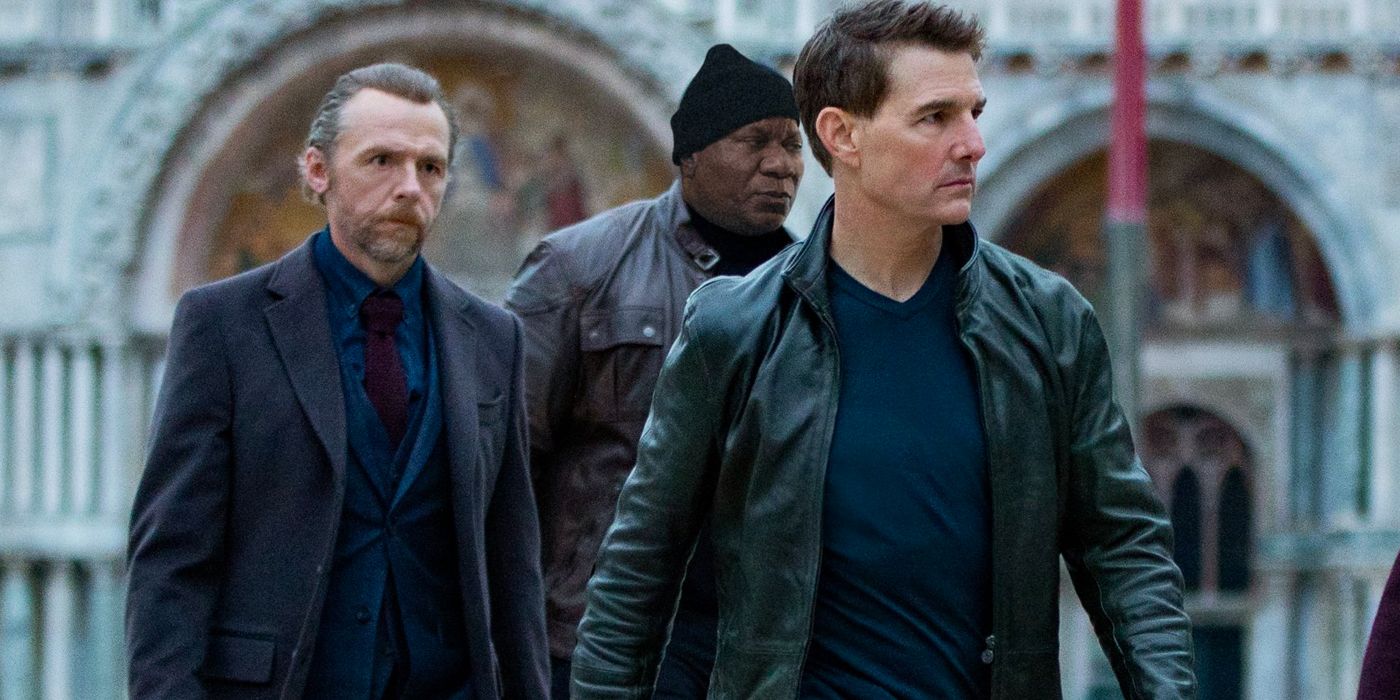 Tom Cruise headlines the cast, reprising his lead role as Ethan Hunt. Besides Cruise, Mission: Impossible – Dead Reckoning Part 1 will also see the return of Ving Rhames as Luther Stickell, Henry Czerny as Eugene Kittridge, Simon Pegg as Benji Dunn, Rebecca Ferguson as Ilsa Faust, Vanessa Kirby as Alanna Mitsopolis, and Frederick Schmidt as Zola Mitsopolis, all of whom will be back in their old roles from the previous films.
Hayley Atwell (Captain America: The First Avenger) will be playing a character called Grace. According to Christopher McQuarrie, Grace is a "destructive force of nature". We don't know much else about the character but Atwell has described Grace's loyalties as "somewhat ambiguous".
"The interesting thing we're exploring is her resistance to a situation she finds herself in," Atwell told the Light the Fuse podcast. "How she starts off, where she becomes. The journey of what she comes into and what is asked of her and potentially where she ends up."
Mission: Impossible – Dead Reckoning Part 1 also has another connection to the first movie. Henry Czerny will be returning as Eugene Kittridge, the former director of the IMF who last appeared in the 1996 Mission: Impossible.
The film's primary villain will be played by Esai Morales (Ozark). Nicholas Hoult (Renfield) was originally set to play the role, but he was reportedly forced to drop out due to scheduling conflicts. The details about the character haven't been revealed but clearly, he's dangerous enough to end up on the IMF's radar.
Pom Klementieff (Guardians of the Galaxy Vol. 3) will be playing another one of the film's villains, an assassin and the right-hand woman of Morale's character. McQuarrie praised Klementieff's performance in the movie saying in an interview:
"I dare you to go to this movie and try not to look at Pom. More than any other actor I've worked with, you cannot take your eyes off her. She's completely compelling, completely dynamic. It was quite amazing. It changed the way I designed shots, it changed the way I wrote scenes, it changed the way we dressed the character. It's just raw, raw power that's unrecognisable from Mantis in Guardians."
Shea Whigham (Boardwalk Empire) will be playing Jasper Briggs, a man who is attempting to track down Hunt and his team.
Additional cast members include Greg Tarzan Davis (Top Gun: Maverick), Charles Parnell (Top Gun: Maverick), Rob Delaney (Deadpool 2), Cary Elwes (The Princess Bride), Indira Varma (Obi-Wan Kenobi), Mark Gatiss (Sherlock), and Mariela Garriga (Bloodline).
Angela Bassett was expected to reprise her role as CIA director Erika Sloane from Fallout. However, the actress confirmed to Collider in July 2021 that she couldn't be in the movie due to conflicts caused by COVID-19.
Does Mission: Impossible – Dead Reckoning Part 1 Have a Trailer?
The first official trailer for Mission: Impossible – Dead Reckoning Part 1 hit the web on May 23, 2022, 14 months ahead of the film's release date and timed to the release of another Tom Cruise blockbuster, Top Gun: Maverick. The trailer gives fans their first real good look at all the high-octane stunts, action set-pieces, and new destinations along with the new characters played by Hayley Atwell, Pom Klementieff, and Esai Morales. Best of all the trailer shows off Rebecca Ferguson's Ilsa Faust brandishing a sword in one scene and sporting an eyepatch in another.
Additionally, 20 minutes of footage from the movie was screened at CinemaCon 2023. While that won't be made available to the public, here's the link to a description of the action-packed footage.
The full trailer was released by Paramount almost an entire year after the teaser trailer.
A 30-second TV spot for the film aired on June 1, 2023, during the NBA Finals.
When and Where Did Mission: Impossible – Dead Reckoning Part 1 Film?
Filming on Mission: Impossible – Dead Reckoning Part 1 was scheduled to begin under the working title "Libra" on February 20, 2020, in Venice. The movie was supposed to be filmed in Venice for three weeks before moving to Rome for 40 days. However, production was halted due to the COVID-19 pandemic breaking out in Italy.
In July 2020, the UK gave permission for the crew to begin filming without going through the mandatory 14-day quarantine. Similar permission was granted for filming in Norway soon after that.
Filming began in earnest on September 6, 2020. McQuarrie revealed the start of filming with posts on his Instagram profile. Production was halted in Italy again in October 2020 after 12 people tested positive for COVID-19 on set. This time, filming was resumed just one week later.
In February 2021, production in the Middle East was concluded. On April 20, 2021, filming commenced in the small village of Levisham, North Yorkshire, UK, for a train wreck scene.
Filming was paused again for 14 days in June 2021 after a member of the production reportedly tested positive for COVID-19. In August 2021, the crew began filming in Birmingham's Grand Central Station. Production was reported to have wrapped in early September 2021 but presumably, some more filming was involved as the latest news is that the movie's production ended on April 29, 2023, this time confirmed by the director.
Who Is Making Mission: Impossible -Dead Reckoning Part 1?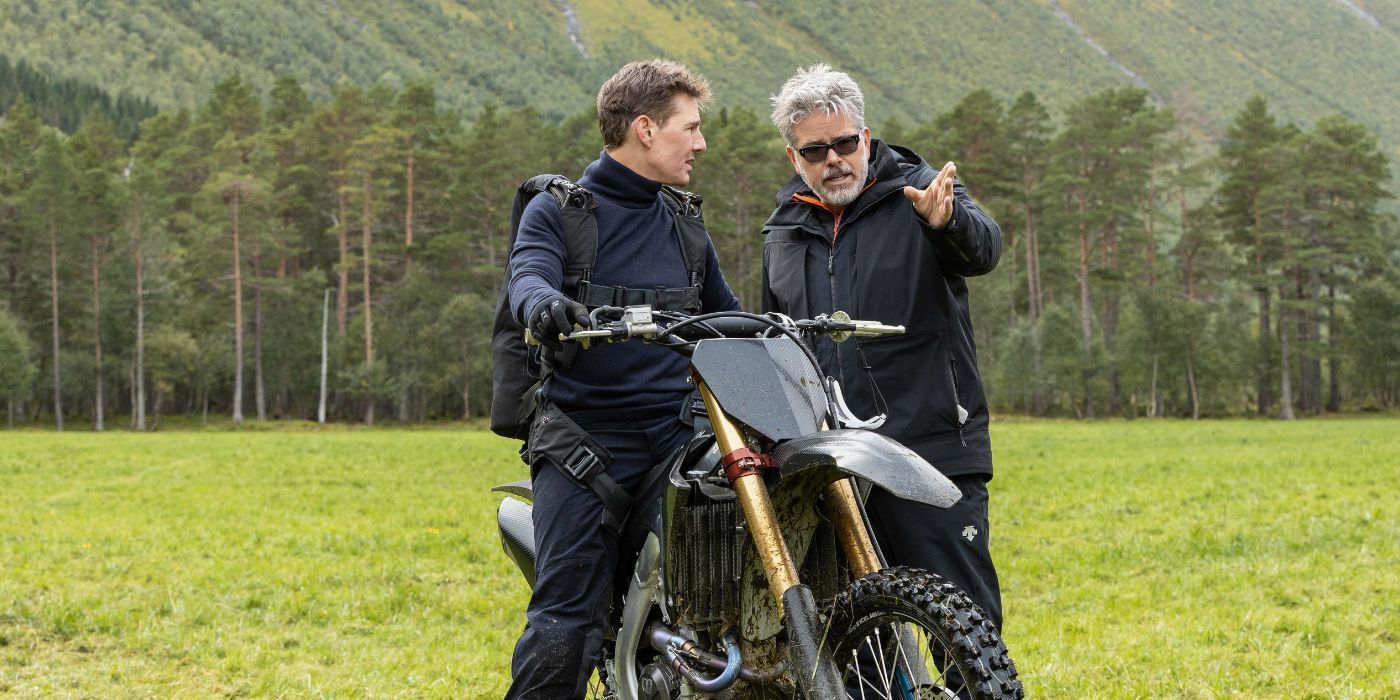 This new installment in the Mission: Impossible franchise is written and directed by Christopher McQuarrie, who also did the previous two Mission: Impossible movies. McQuarrie also produced the film alongside Tom Cruise. Skydance's David Ellison, Dana Goldberg, and Don Granger will serve as executive producers on the film alongside Tommy Gormley (Star Wars: Episode IX – The Rise of Skywalker). Lorne Balfe, who composed the score for the previous film, returns as the composer. Fraser Taggart (Edge of Tomorrow) is the cinematographer while Academy Award nominee Eddie Hamilton (Top Gun: Maverick) serves as the editor.
Is Tom Cruise Doing His Own Stunts in Mission: Impossible – Dead Reckoning Part 1?
Yes, indeed. Tom Cruise will continue to do his own stunts in Mission: Impossible – Dead Reckoning Part 1 (and probably all the other Mission: Impossible movies to come). And this time, he'll be taking things to a whole other level.
During CinemaCon 2021, Paramount Pictures unveiled a video showcasing what Cruise himself describes as his "most dangerous stunt ever". The sequence involves Cruise riding a motorcycle up a ramp and off a cliff, jumping off said motorcycle, and then parachuting to the ground.
To prepare for the stunt, the actor supposedly went through 500 hours of skydiving training and a whopping 1300 motorcycle jumps. It also took months of construction work to build the ramp used for the sequence. And as if that's not mind-blowing already, reports say Cruise did the stunt six times before he got it right. Short of shooting Cruise into space on a rocket, it's hard to see how they're going to top this for the next one.
The nearly 10-minute featurette was released online on December 19, 2022, after premiering exclusively before IMAX showings of Avatar: The Way of Water. The featurette shows the process behind filming what is said to be the biggest stunt in cinema history, as Tom Cruise's Ethan Hunt rides a motorcycle off a ramp on a cliff, jumps off the motorcycle, and skydives his way down. It also feels like Cruise is once again proving all his naysayers wrong.
McQuarrie revealed in an interview with Empire Magazine that this stunt wasn't even the most difficult to film, with that title belonging to a fight scene between Cruise and Esai Morales on top of a moving steam train.
"All the days on the train are exhausting. The train just sucks you dry. But in a good way. We're making a movie that involves sequences that they just don't shoot practically anymore, and haven't in a long, long time. The sequence that we're shooting right now is no exception. And like most things on Mission: Impossible, if we had known what the challenges were when we started out, we would never have done it."
On June 14, 2023, another behind-the-scenes featurette was released by Paramount, detailing a car chase set in the streets of Rome. For the dangerous sequence, the featurette shows that Cruise drove two different cars at high speeds and drifting, all while handcuffed to Hayley Atwell.
Related:Tom Cruise Only Had "Six Seconds" to Open Parachute for 'Mission Impossible 7' Bike Stunt
When Does Mission: Impossible – Dead Reckoning Part 1 Take Place?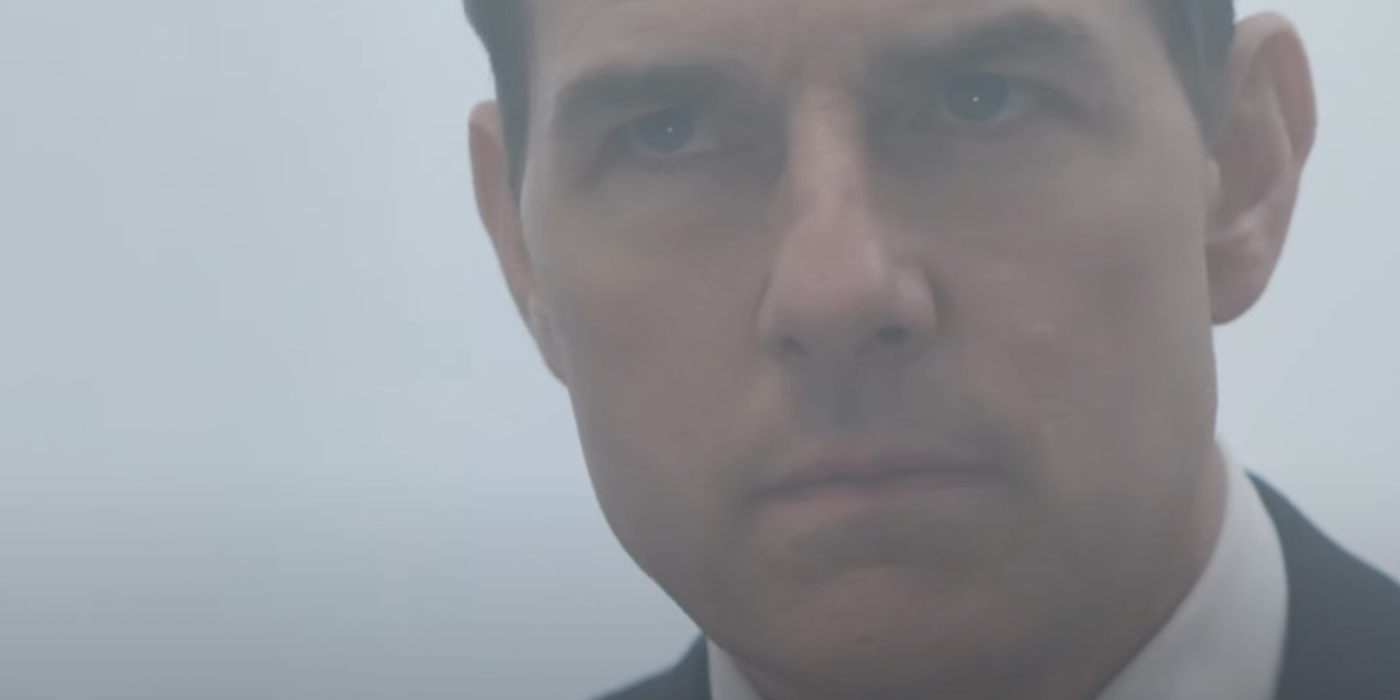 We're yet to get official word on how Mission: Impossible – Dead Reckoning Part 1 fits into the franchise's timeline. While it will clearly be after the events of Fallout, there could be a gap of anywhere from a few days to a few years between the two movies. Hopefully, we'll have more details on this once we get closer to the release date.
What Is the Plot of Mission: Impossible – Dead Reckoning Part 1?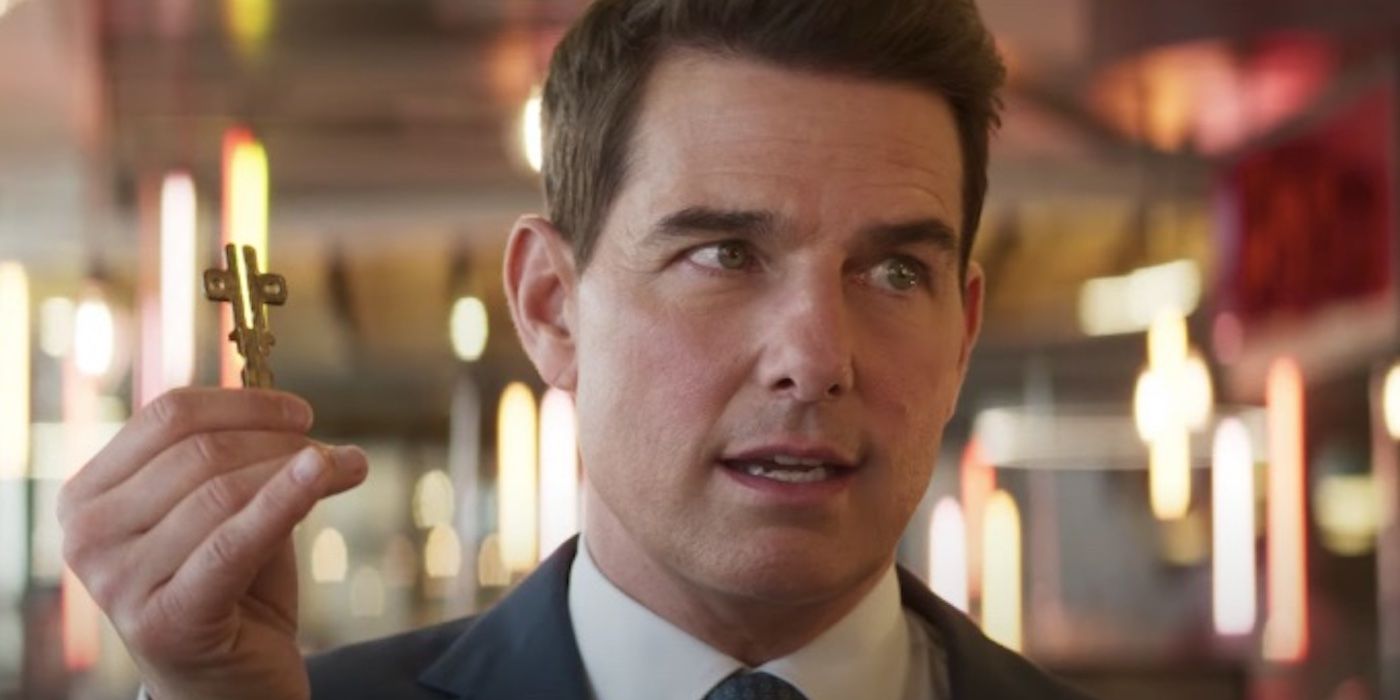 The official synopsis for Mission: Impossible – Dead Reckoning Part 1 from Paramount reads:
In Mission: Impossible – Dead Reckoning Part One, Ethan Hunt (Tom Cruise) and his IMF team embark on their most dangerous mission yet: To track down a terrifying new weapon that threatens all of humanity before it falls into the wrong hands. With control of the future and the fate of the world at stake, and dark forces from Ethan's past closing in, a deadly race around the globe begins. Confronted by a mysterious, all-powerful enemy, Ethan is forced to consider that nothing can matter more than his mission – not even the lives of those he cares about most.
McQuarrie's Instagram posts have hinted at something called the Community. Could this be another super-secret terrorist organization? It's possible. Or maybe he was just using the word loosely. Who can tell?
The director hasn't said much about what the story will be like. That said, he did talk about how the new movie will expand on the emotional development of the cast during his appearance on the Light the Fuse podcast.
"When we went into making Fallout, I said to Tom, 'I really want to make this more of an emotional journey for (Ethan Hunt),'" McQuarrie revealed. "Going into this, I said, 'I want to take what we learned from Fallout and apply it to every character in the movie. I want everyone to have an emotional arc. … I just want the movie to have more feeling across the board."
The director said artificial intelligence will be a major factor in the film's plot.
Very early conversations, probably the earliest conversations about this were in 2018/2019, and we were looking for the villain, the next threat in Mission. We've done nuclear threats, we've done chemical threats, biological threats, you did the Rabbit's Foot, and God knows what threat that was. In trying to keep it fresh, we were looking outward, and the big conversation I had with Tom (Cruise) very early on was about technology, information technology, and what, now, everyone is talking about is AI.
McQuarrie also noted that casting Esai Morales allowed McQuarrie to tackle Ethan Hunt's past, which will figure into the plot in a big way.
"Casting Esai allowed us to explore things with those characters and the notion of Ethan's past. Ethan has a past that predates the IMF, and that allowed us to explore that with a character that knew Ethan before Ethan was Ethan. That's part of who Gabriel is. Every detail of the story is very carefully considered. People who want to do their homework can derive from that name, whatever they please."
It sounds like Mission: Impossible – Dead Reckoning Part 1 will be playing on emotions just as much as it will be pushing our adrenaline levels through the roof. This could just be the most impressive impossible mission yet but only time will tell if the movie lives up to its promise.
What is the Meaning Behind the Title Dead Reckoning?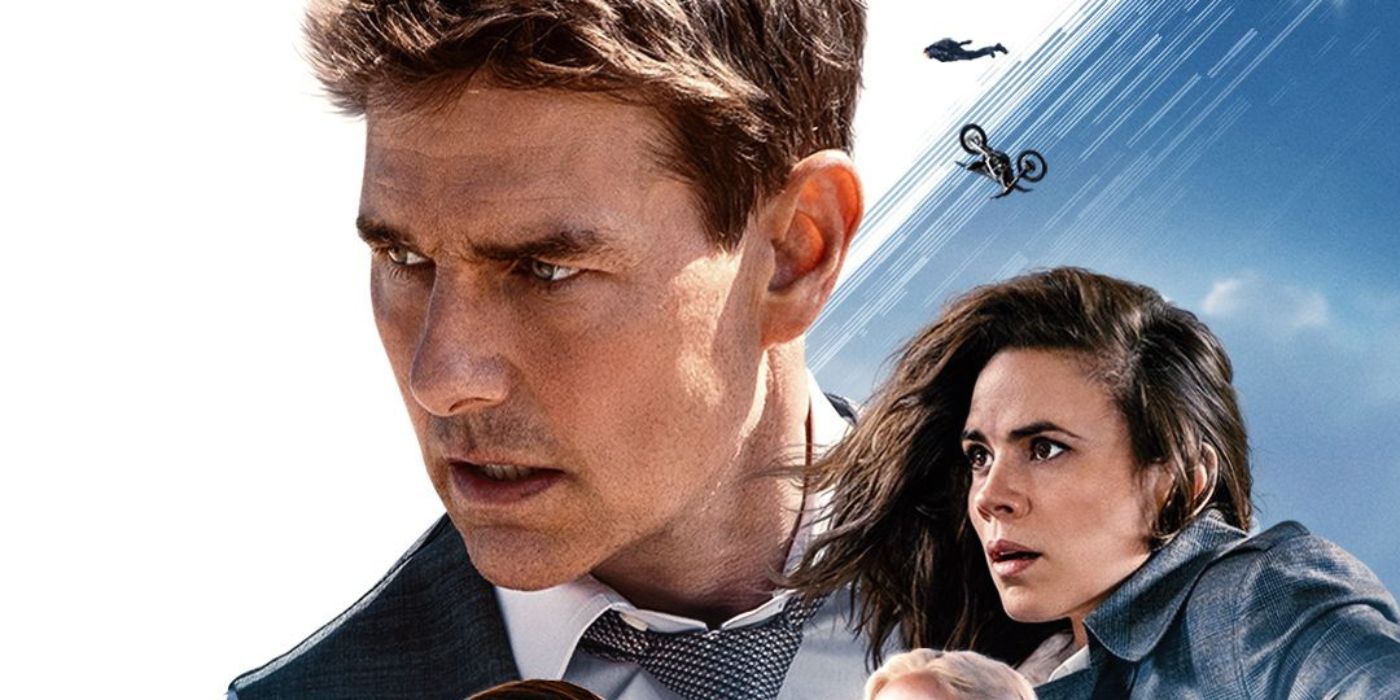 Mission: Impossible – Dead Reckoning Parts 1 and 2 have been shrouded in so much secrecy that even Simon Pegg didn't know the name of the films until the trailer was released. During an interview with Collider's own Steve Weintraub for the movie Luck, Pegg said the following:
"Do you know what? I found out on the day of the trailer and not from Chris McQuarrie. I found out from the trailer. No, no one told me. So I texted McQ and was like, 'Dead Reckoning? Were you going to tell us that at some point?' I heard it was going to be something else, but I like that. I like that because it reminds me of what … Land of the Dead was originally called Dead Reckoning. So finally, I get to be in a film called Dead Reckoning."
Some of you may be wondering what the title Dead Reckoning even means and how it pertains to the plot of the film. In an interview with Empire Magazine McQuarrie hinted that the title refers to a particular deadly source that poses the greatest threat yet to Ethan Hunt and his team.
"There are many things emerging from Ethan's past. Dead reckoning' is a navigational term. It means you're picking a course based solely on your last known position and that becomes quite the metaphor not only for Ethan, but several characters."
How Long Will Mission: Impossible – Dead Reckoning Part One Be?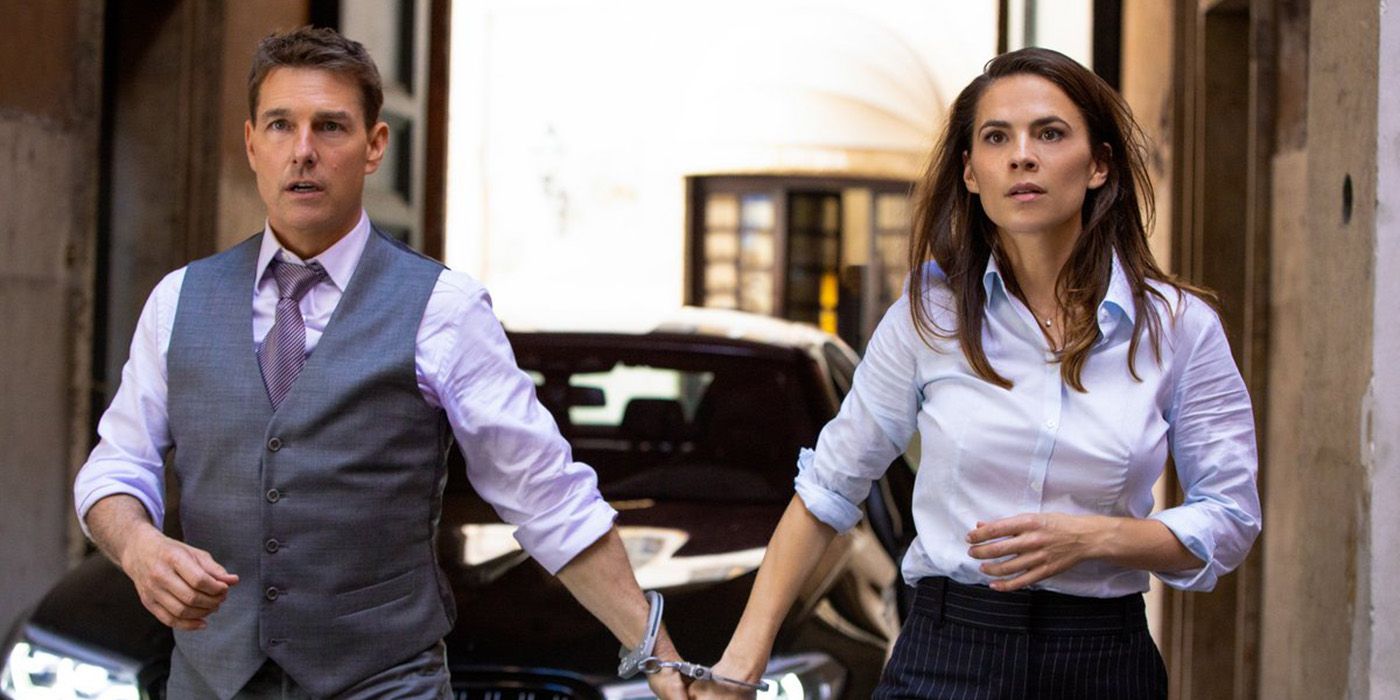 With recent blockbusters such as John Wick: Chapter 4, Avatar: The Way of Water, and soon enough Oppenheimer all having runtimes that have clocked in over or right under 3 hours, there were rumors floating around that Mission: Impossible – Dead Reckoning Part One would follow suit. Fortunately (or maybe unfortunately for some), the film will clock in at 2 hours and 36 minutes without credits, which would make it the longest film yet in the franchise.
Does Mission: Impossible – Dead Reckoning Part 1 Have a Sequel?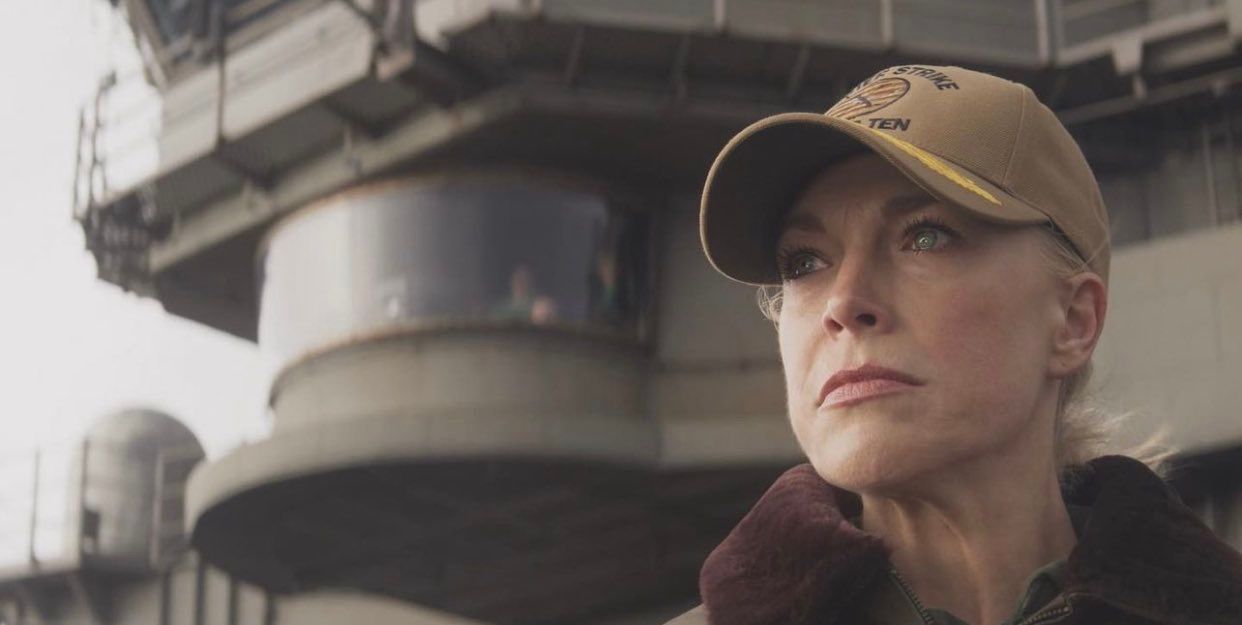 Yes, Mission: Impossible – Dead Reckoning Part 2 was announced along with the seventh film. The original plan was to shoot both movies back to back and release Mission: Impossible – Dead Reckoning Part 2 on August 5, 2022. Unfortunately, COVID-19 messed up those plans, so the eighth movie was pushed to July 7, 2023, before ultimately being pushed to June 28, 2024.