Missing is one of this year's most anticipated thrillers and has had an impressive box office run since its release on January 20th. The movie is a modern take on a missing person's case that relies on the digital world of the internet and social media but still sticks to the common tropes of a classic mystery.
Nicholas D. Johnson and Will Merrick's movie is a must-see for any movie fan who loves a good mystery, but there are a handful of other epic thrillers about missing persons that should be considered as well. Films such as Prisoners, All Good Things, and Gone Baby Gone are just a few flicks like Missing that every film fanatic should check out after seeing the film.
Updated on June 4, 2023, by Daniela Gama:
Missing person movies are a popular sub-genre in the mystery category, and understandably so. Because they provide viewers with an intense adrenaline rush and force them to put their thinking caps on, moviegoers frequently find themselves reaching for these films when they are up for a challenge and plan to see something that will keep them entertained throughout its entirety. While there are plenty of good flicks in the genre, Winter's Bone, which stars the talented No Hard Feelings' star Jennifer Lawrence and is celebrating its 13th anniversary this year, is definitely a good example. Check out which other movies deserve your attention.
13
'All Good Things' (2010)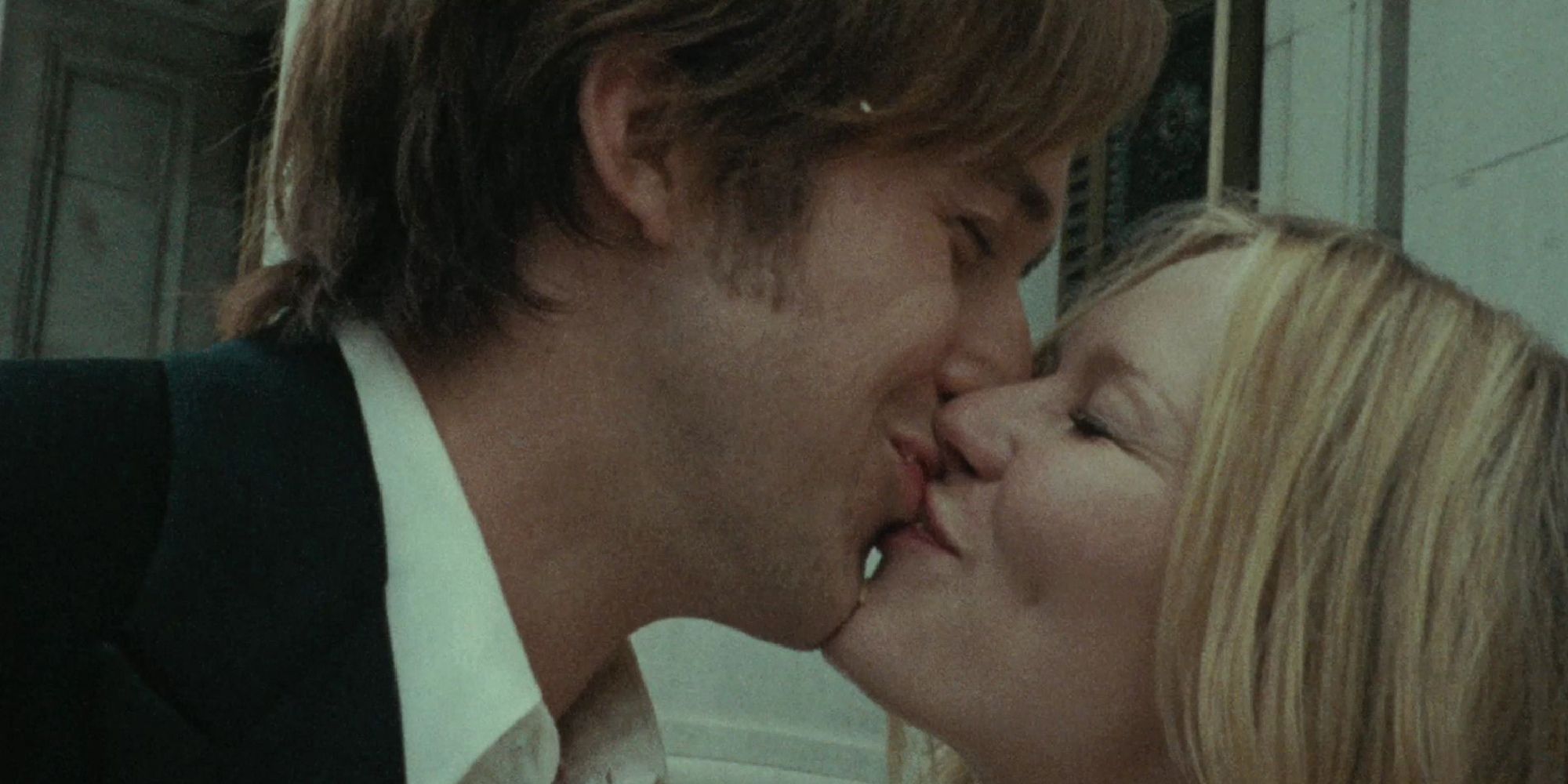 David is the heir to a real-estate dynasty and has always lived in the shadow of his emotionally-distant father. When he meets Katie, he thinks he has found his soulmate as she loves him for who he is and not his wealth. The two plan to get married and start a life together, but their happiness fades when David gives in to his father's demands and starts to work for the family business.
All Good Things stars Ryan Gosling and is loosely based on real-estate tycoon, Robert Durst, who was the main suspect in his wife's disappearance in 1982. Durst was a fan of the film and after refusing to talk to any reporters, he agreed to sit down with the film's director, Andrew Jarecki for his upcoming miniseries, The Jinx. The documentary series led to Durst being arrested and convicted for the 2000 murder of his friend, Susan Berman (via NPR).
Watch on Prime Video
12
'Kiss the Girls' (1997)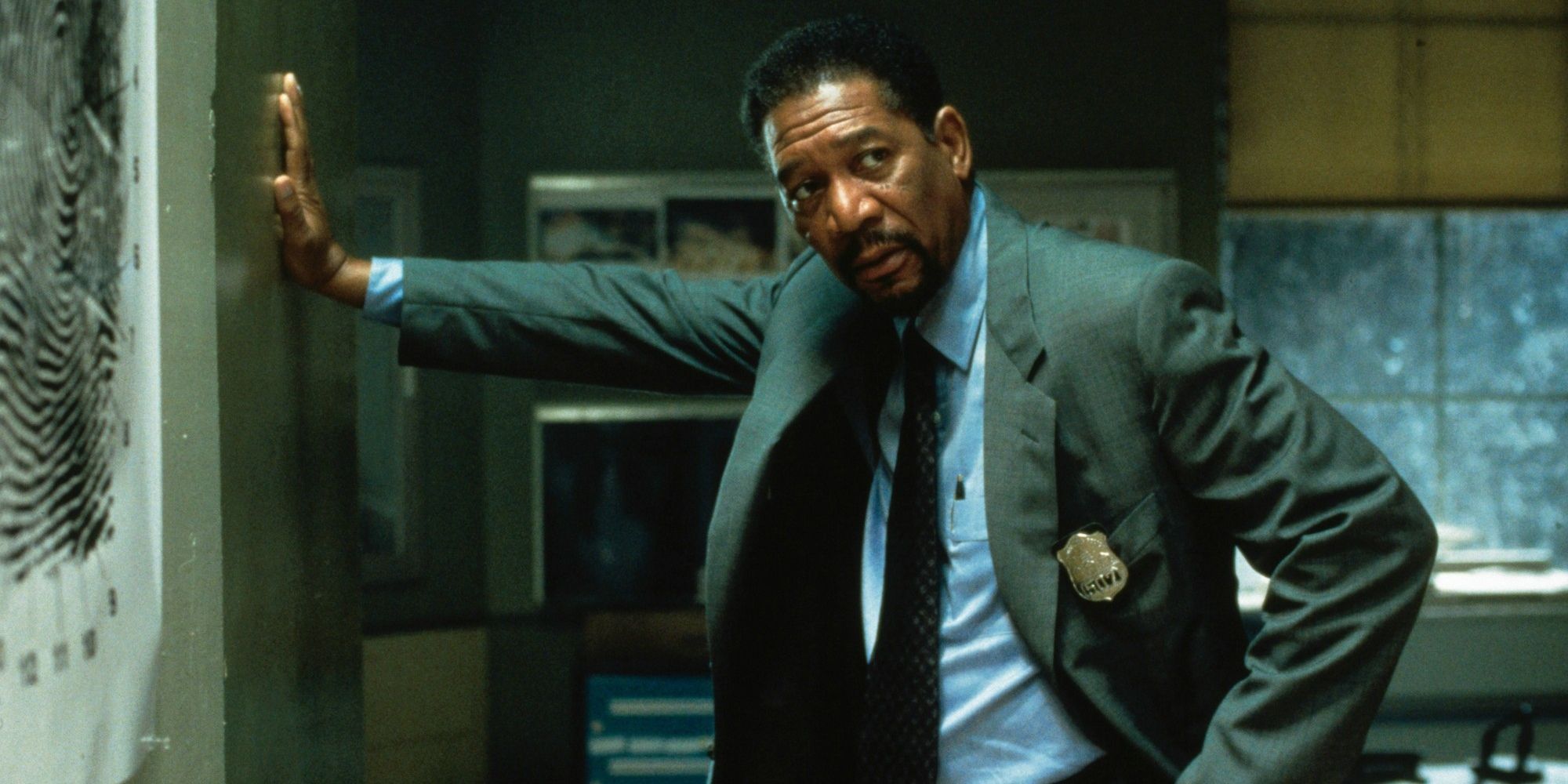 Detective and forensic psychologist, Alex Cross, learns that his niece is missing and believes that she's been kidnaped. He consults with the local police and determines that she was a victim of the serial killer, Casanova, who has abducted several young women. When one of the victims, Kate, manages to escape, she teams up with Cross to help find the missing girls as well as apprehend Casanova.
Kiss the Girls is a murder mystery based on the novel of the same title by James Patterson and features Morgan Freeman as Alex Cross along with Ashley Judd, Cary Elwes, and Brian Cox. This psychological thriller is a spine-tingling mystery with a surprise twist at the end that audiences never see coming.
Watch on Max
11
'Changeling' (2008)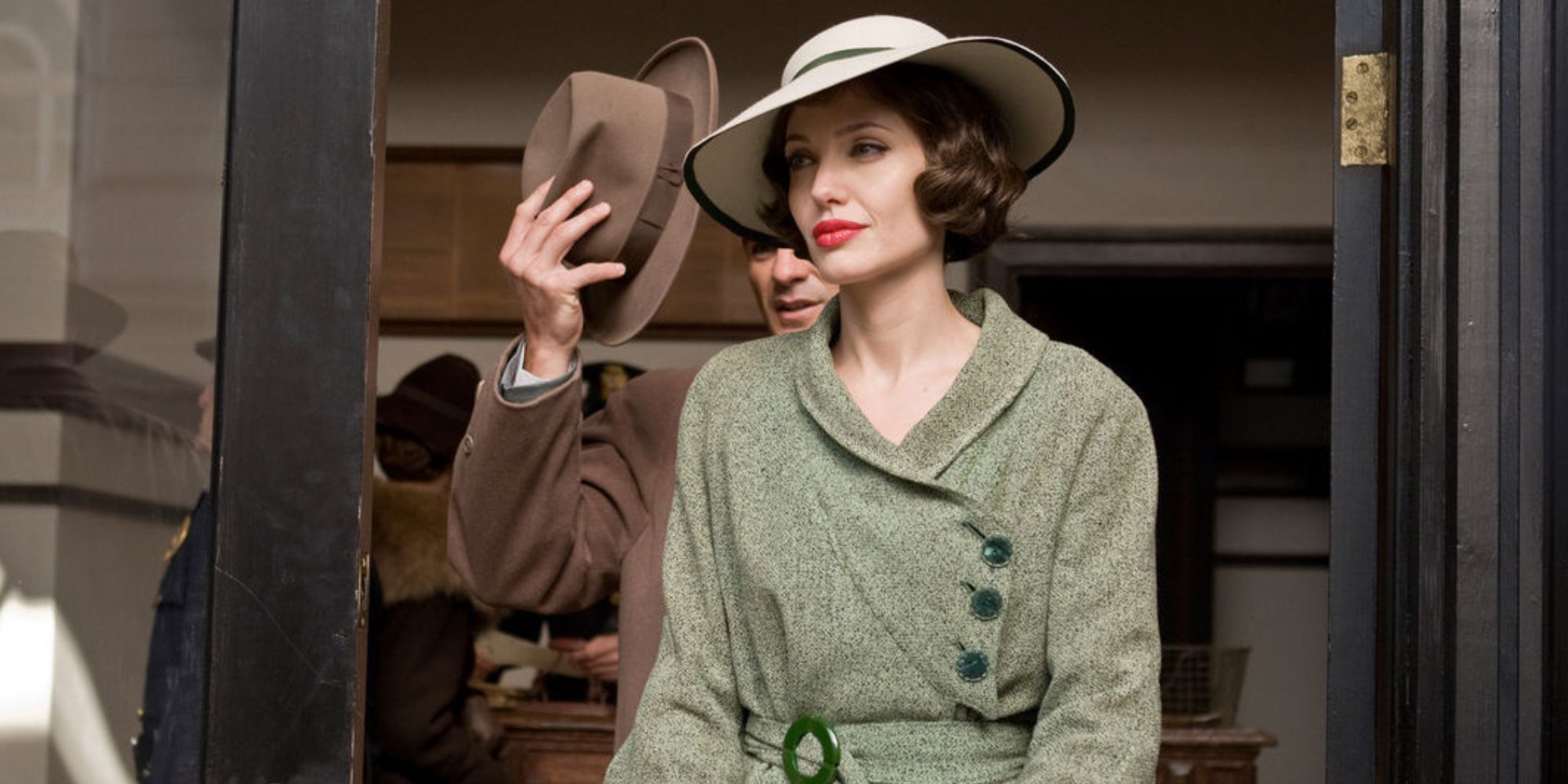 Christine is a single mother living in Los Angeles who comes home one day to find that her son, Walter, is missing. Several months later, her prayers are answered when she learns that her son has been found but when she goes to meet him, she tells the police that the boy is not Walter.
Changeling is directed by Clint Eastwood and stars Angelina Jolie along with John Malkovich and House of Cards star, Michael Kelly. The movie was inspired by the Wineville Chicken Coop Murders, which involved the abduction and murder of young boys in California between 1926 and 1928. Changeling earned several Oscar nominations including Jolie for Best Actress in a Leading Role.
Watch on Starz
10
'Lost Girls' (2020)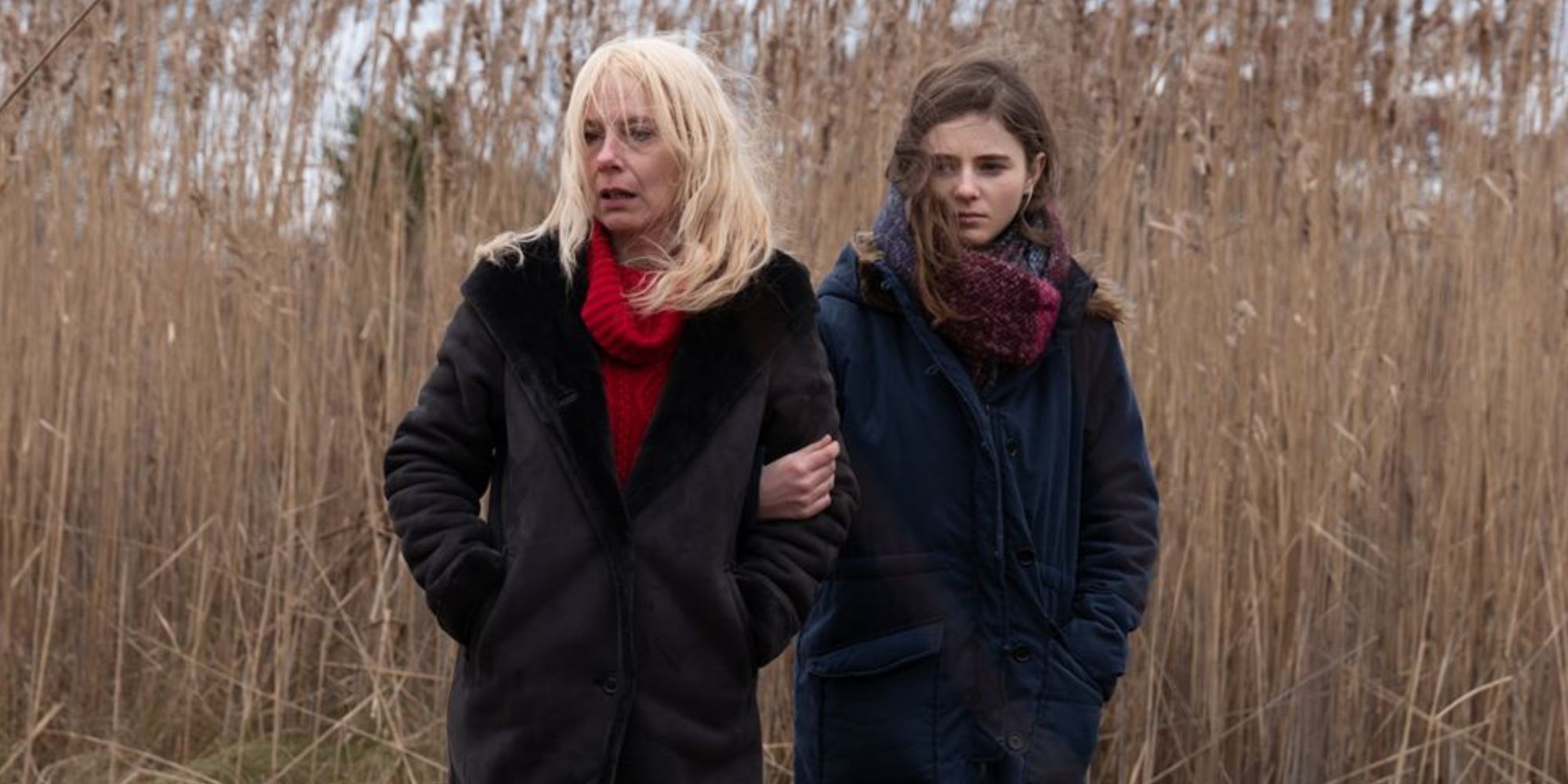 When Mari's daughter, Shannan, goes missing, she's ignored by the police and decides to conduct her own investigation into her daughter's disappearance. Her search leads her to a wealthy, gated community on the south shore of Long Island and ends up shedding light on other young women who have also disappeared from the area.
Lost Girls is an overlooked film about true crime based on the book, Lost Girls: An Unsolved American Mystery by Robert Kolker which explores the unsolved murder cases of young women who are believed to have been victims of a suspect known as the Long Island serial killer. The movie features Amy Ryan along with Jojo Rabbit star, Thomasin McKenzie and Gabriel Byrne.
Watch on Netflix
9
'Missing' (2023)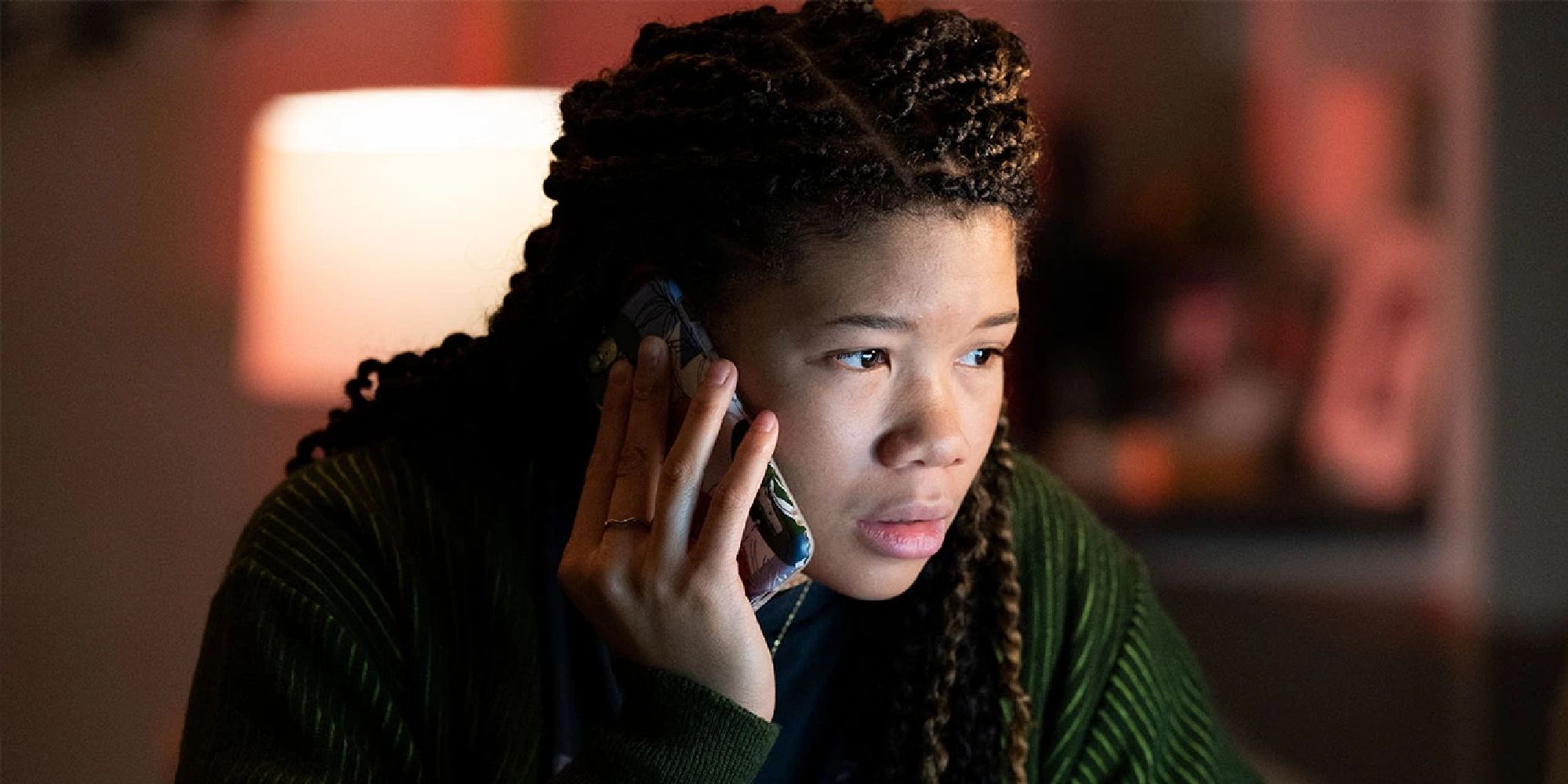 When her mom vanishes while on vacation in Columbia with her new boyfriend, June tries to locate her but is blocked by international laws. She turns to the internet for help, but as she starts her search, she ends up having more questions than answers about her mom's mysterious disappearance.
Missing stars Storm Reid, Ken Leung, and Nia Long, and is filmed using screen life or a computer screen as its primary form of storytelling similar to the popular techno horror movie, Unfriended. The movie's written and directed by Will Merrick and Nick Johnson who announced in 2019 that Missing would be an anthology sequel to their 2018 movie, Searching.
Watch on Netflix
8
'Prisoners' (2013)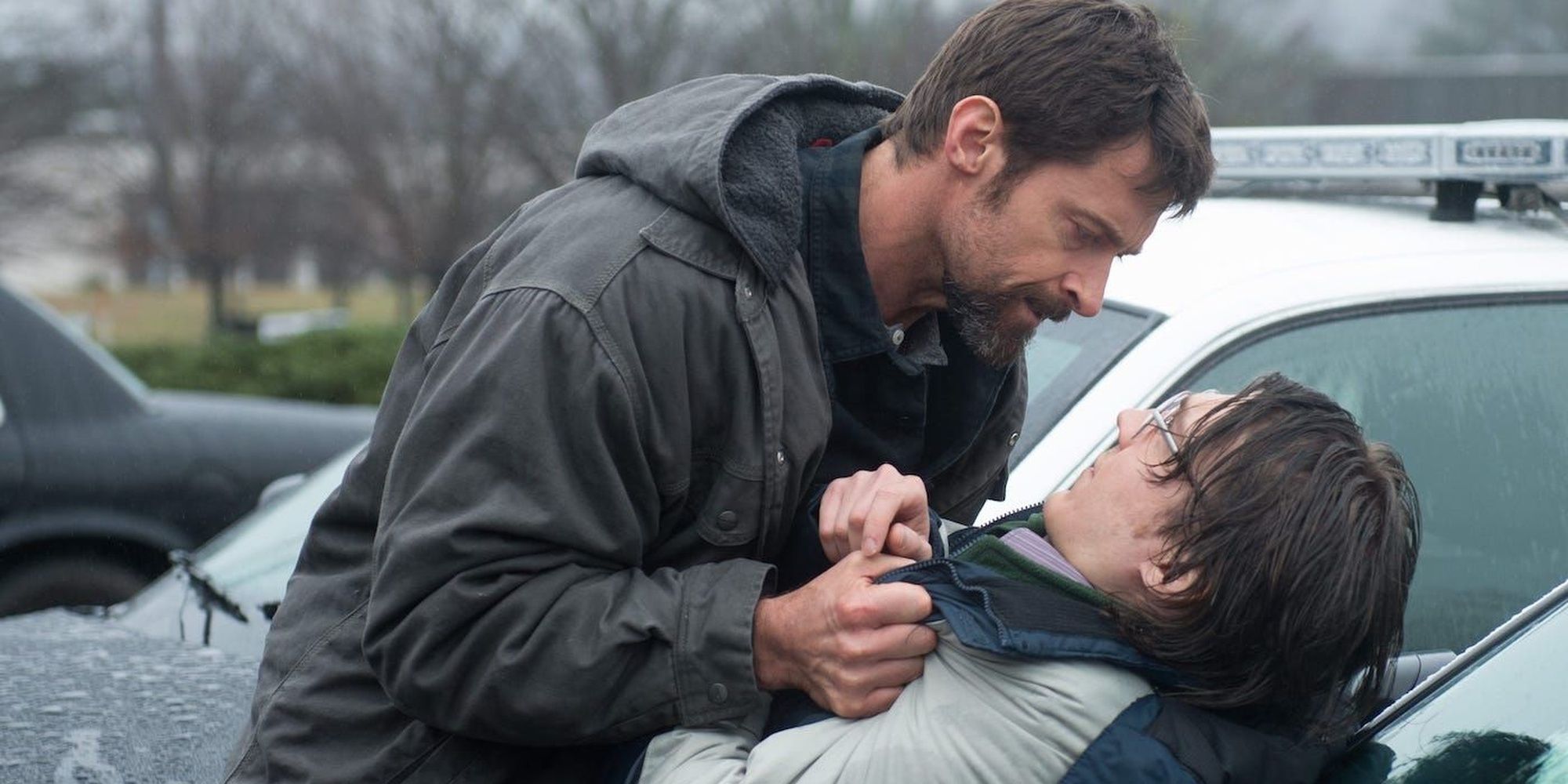 Keller and Franklin end up living every parent's worst nightmare when their daughters go missing while playing outside. When a suspect is questioned by police, they don't have enough to charge him and let him go. Unconvinced of the suspect's innocence, Keller decides to take matters into their own hands.
If you're looking for movies like Missing on Netflix, Prisoners is a gripping and chilling thriller starring Hugh Jackman, Jake Gyllenhaal, Terrence Howard, and Paul Dano. The movie's an intense look into not only a parent's immense grief but also the extreme lengths that they are willing to go to for their child. While Prisoners appears to be a basic missing persons movie, there's an unexpected twist that turns the entire story upside down.
Watch on Netflix
7
'The Girl With the Dragon Tattoo' (2011)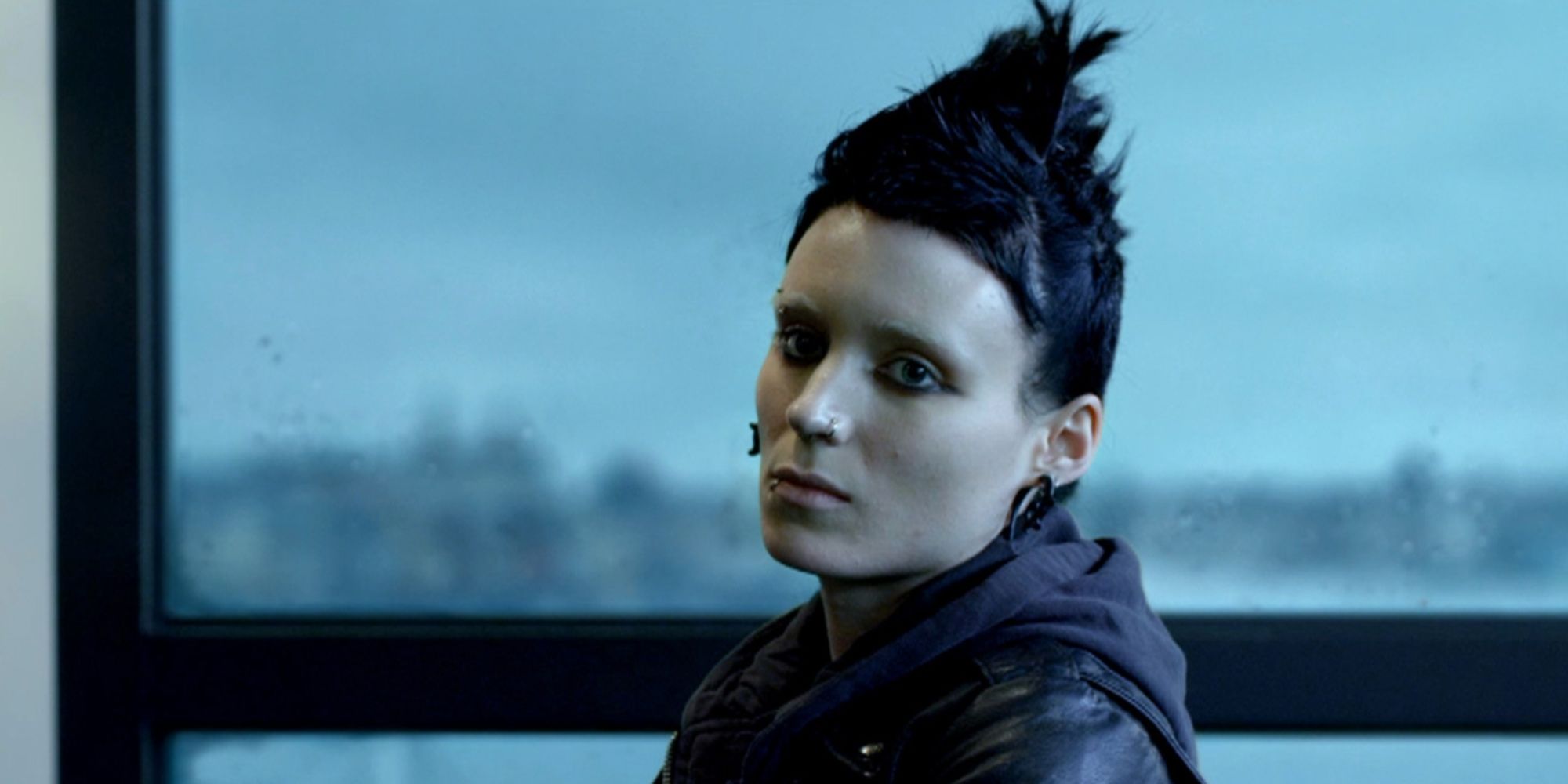 Starring Daniel Craig and Rooney Mara, The Girl With the Dragon Tattoo is a fantastic exhibit of David Fincher's talents. The crime mystery drama follows journalist Mikael Blomkvist who attempts to find a woman missing for 40 years with the help of computer hacker Lisabeth Salander.
Also based on a book of the same name (by Swedish author and journalist Stieg Larsson), this edge-of-your-seat film is guaranteed to provide audiences with an unforgettable time. It is intense, thought-provoking, and sends out powerful messages on violence against women.
6
'Searching' (2018)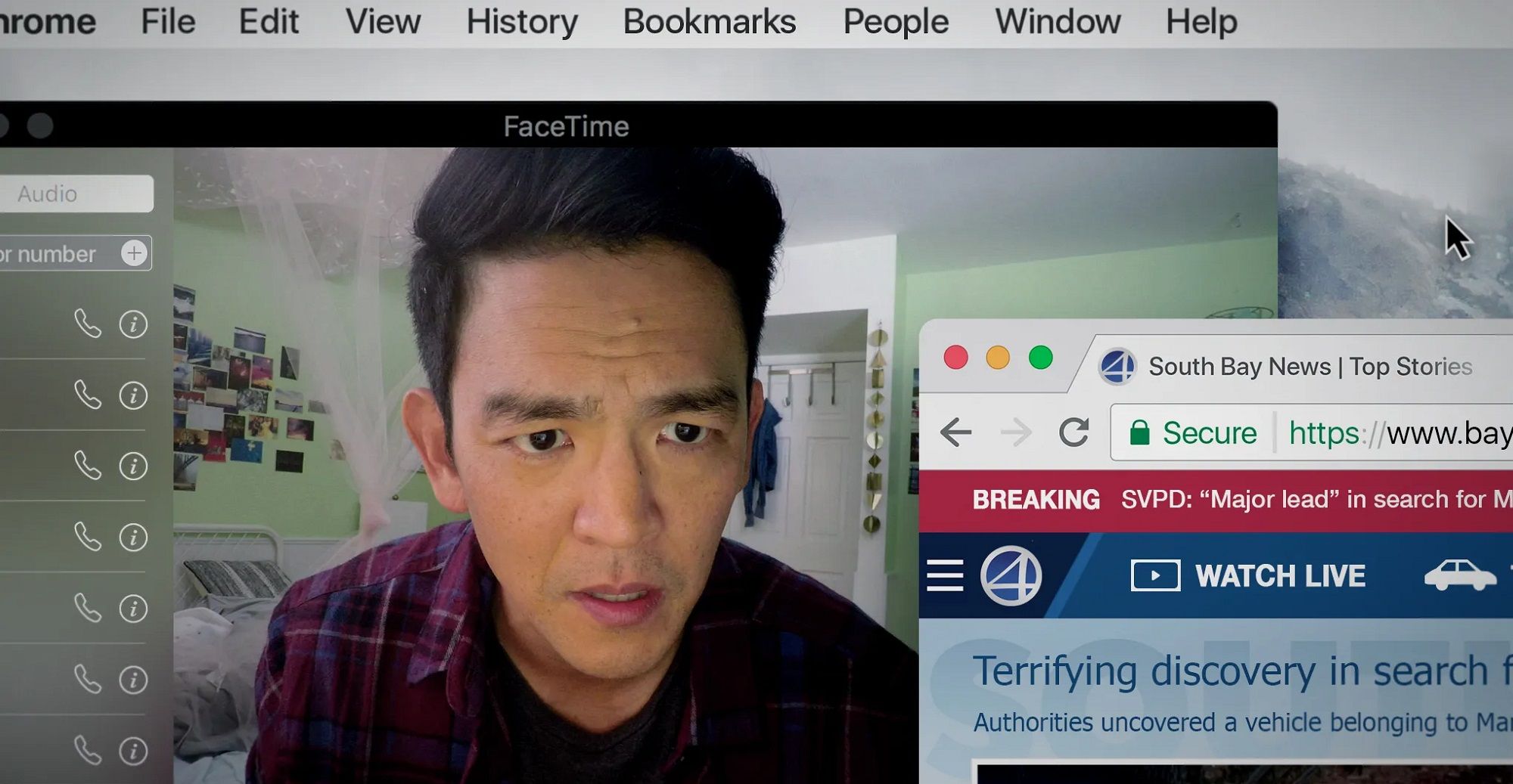 David has a strained relationship with his daughter, Margot who has always been responsible but when David can't get in touch with her, he starts to panic and reports her missing. As police investigate Margot's disappearance, David resorts to searching through her laptop hoping to find her by retracing her digital footprints.
Movies like Searching are often the most entertaining; this is another screen life mystery starring John Cho, Debra Messing, and Michelle La. Cho had originally turned the part down (via Cinema Blend) but after talking to Merrick and Johnson, he had a better understanding of their vision and obviously, changed his mind. According to the film's commentary, Messing's character, Rosemary Vic, is a homage to Rosemary's Baby and Michael Chiklis' character, Vic Makey, from the television series The Shield.
5
'Gone Baby Gone' (2007)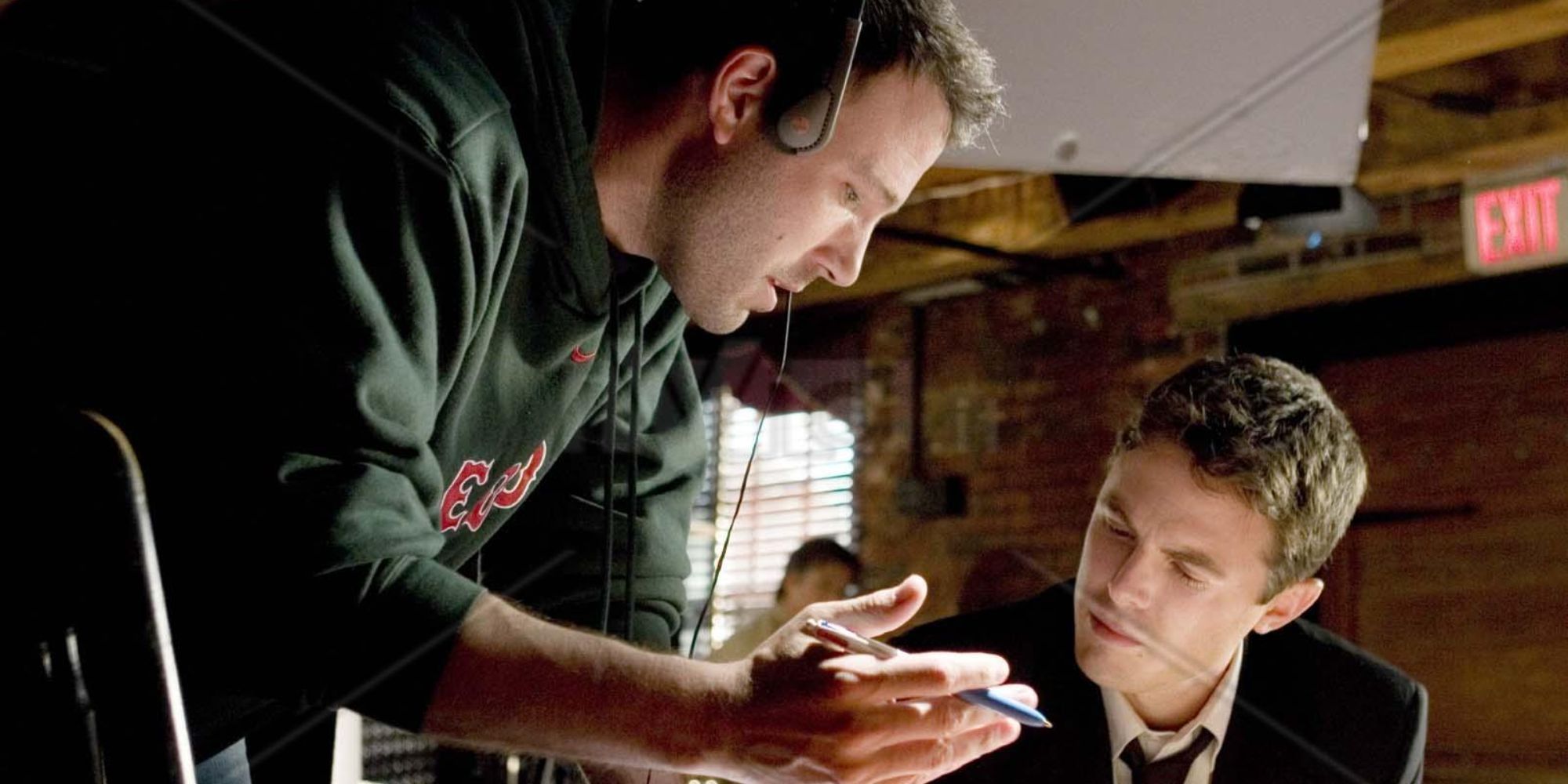 Patrick's a private eye who is hired to look into the missing person's case of a 4-year-old named Amanda. As he starts his investigation, he thinks it'll be an open-and-shut case but as he runs down leads, he learns that the little girl's closer to home than he thought.
Gone Baby Gone stars Casey Affleck, Morgan Freeman, and Ed Harris, and is based on the novel by Dennis Lehane. This kidnapping neo-noir film is set up as a classic child abduction case that at the same time, addresses the moral obligations of law enforcement as Affleck's character follows the rules only to realize that the right choice isn't always the best choice.
4
'Winter's Bone' (2010)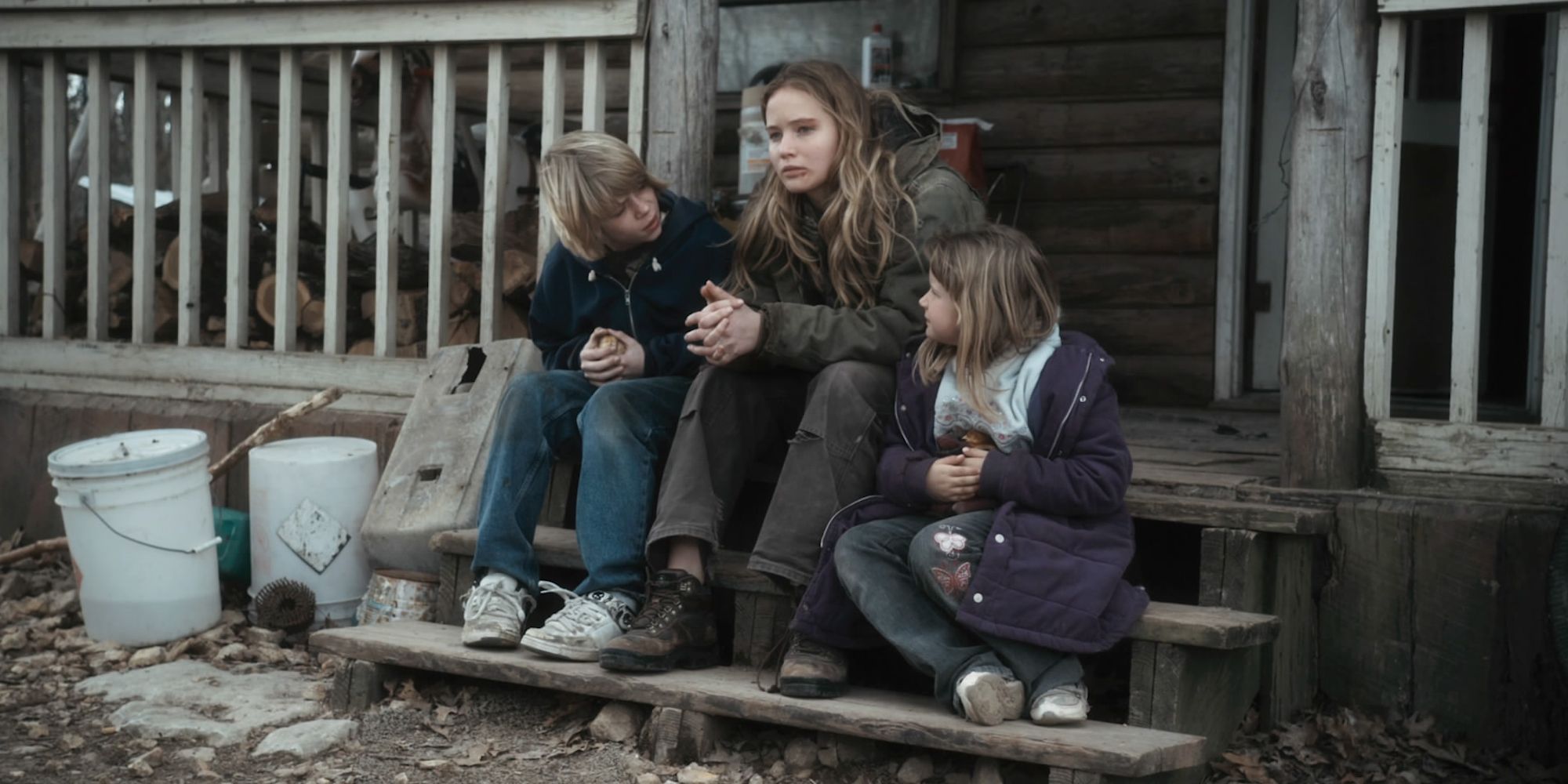 With an unresponsive mother and an outlaw for a father, Ozark teen, Ree must manage the household and care for her younger siblings. Ree is informed by the sheriff that her father put their house up as collateral for bond and has since disappeared. With her the fate of her family in her hands, Ree risks her life and sets out to find her father and save their home.
Winter's Bone is based on the 2006 novel by Daniel Woodrell and stars Jennifer Lawrence who received universal praise for her performance in this nail-biting thriller. Lawrence's break-out role earned the actress her first Oscar nomination for Best Actress as well as several other Academy Award nominations including Best Picture and Best Adapted Screenplay.
Watch on Kanopy
3
'Gone Girl' (2014)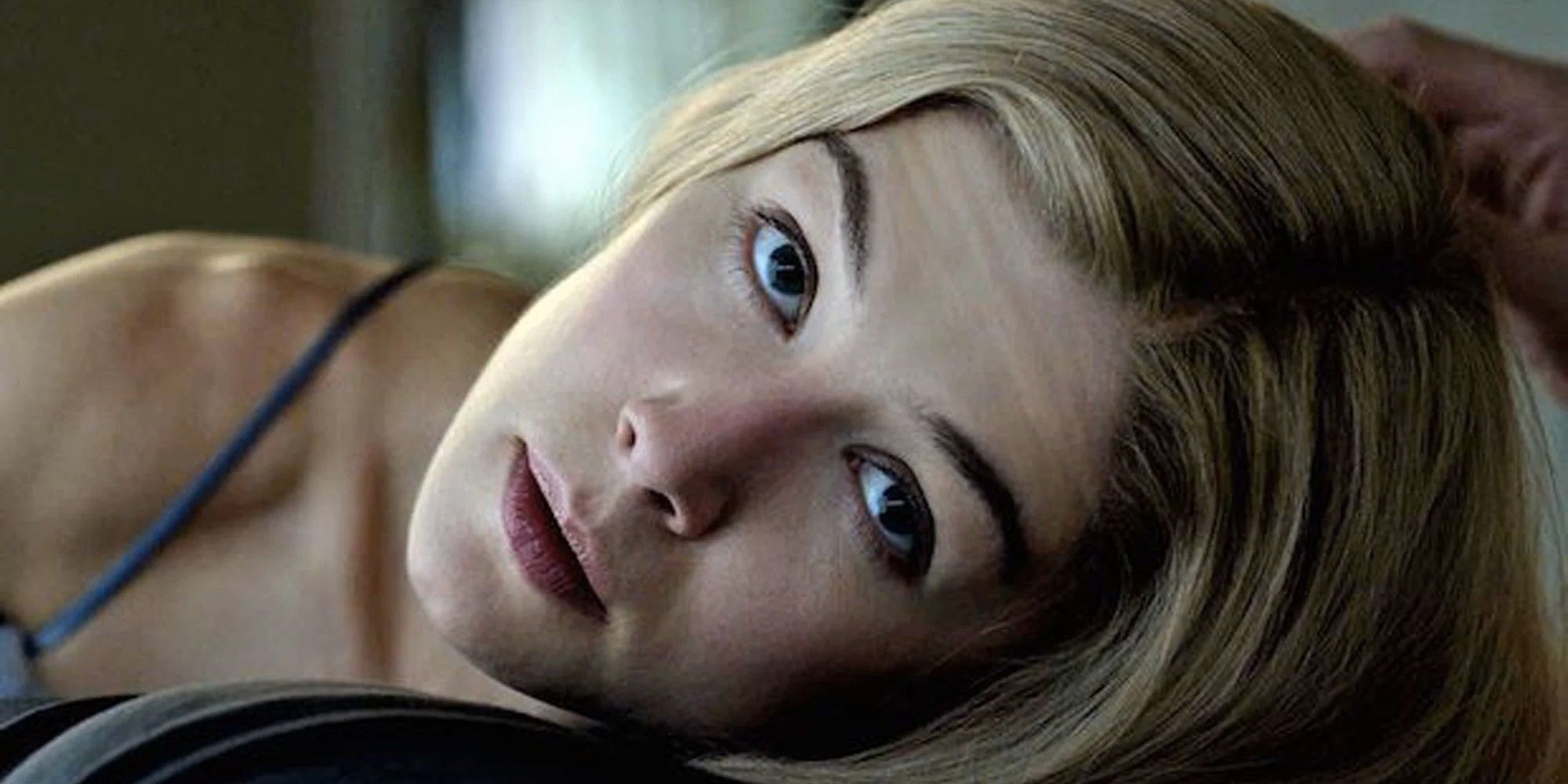 Based on the novel of the same name by Gillian Flynn, Gone Girl is a thoroughly entertaining psychological thriller film directed by the gifted David Fincher. It illustrates a seemingly happy marriage's wild turn of events: when the wife (Rosamund Pike) goes suddenly missing, and her disappearance becomes highly mediatic, everyone starts to suspect the husband (Ben Affleck).
No doubt, the atmospheric Gone Girl is one of the greatest and most memorable picks for those who enjoy the thrilling suspense of a missing person movie. Much like in many of his works, Fincher's direction is masterful, making for a fantastic adaptation of an already absorbing book. Additionally, it features Oscar-worthy, remarkable performances from those involved, particularly Pike who earned a nod.
Watch on Max
2
'Missing' (1982)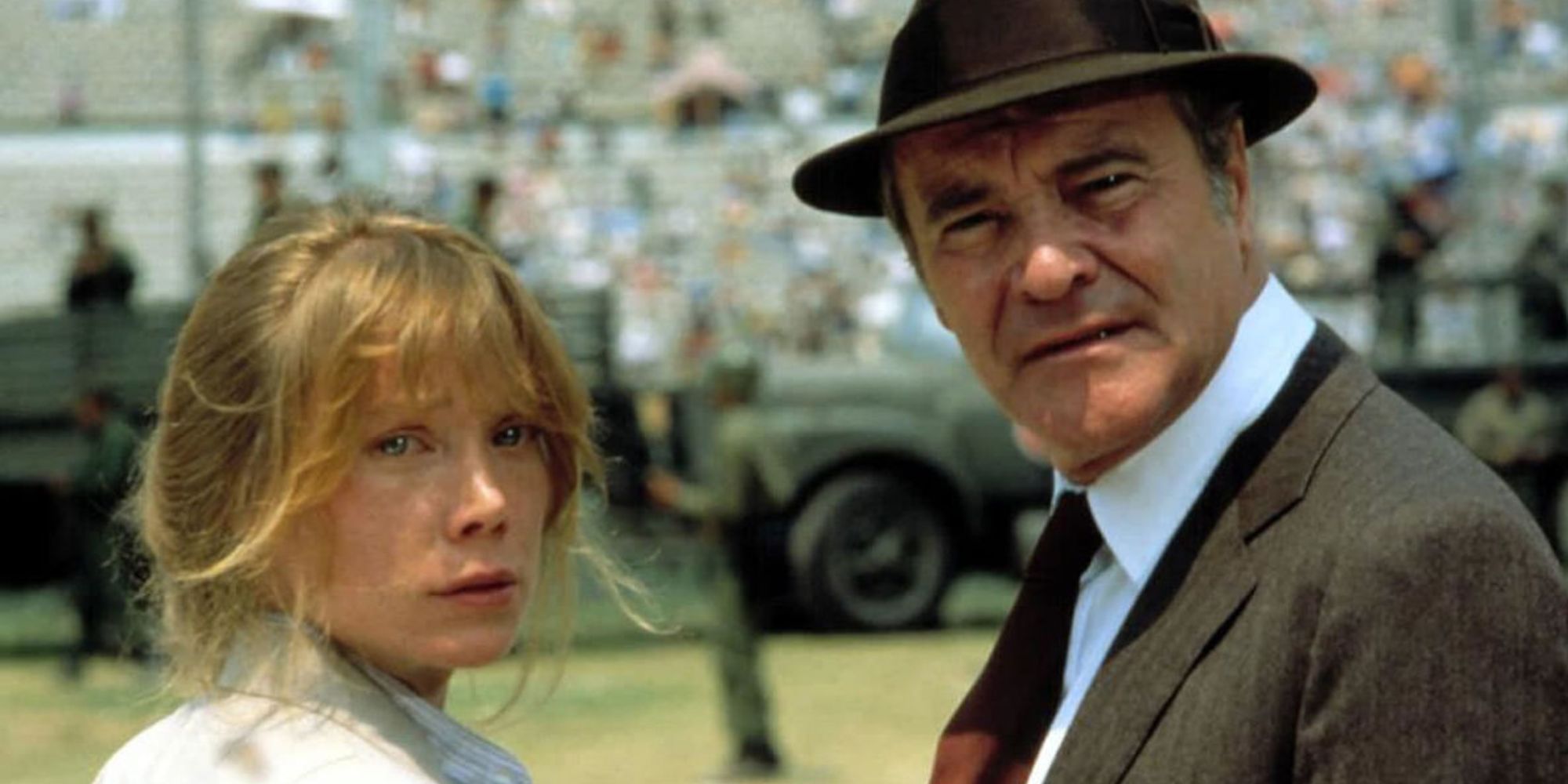 Ed Horman travels to Chile in search of his son and journalist, Charles who disappeared after a military coup. He meets his daughter-in-law, Beth, who has already been searching relentlessly for her missing husband. When the American Embassy proves to be unhelpful, Ed and Beth investigate for themselves and find out that American officials know more about Charles' disappearance than they are admitting.
Missing stars Jack Lemmon and Sissy Spacek and is based on the 1978 novel, The Execution of Charles Horman: An American Sacrifice by Thomas Hauser. The movie follows the true story of Ed and Beth Horman's search for Charles Horman, who disappeared in Chile in 1973. The movie earned several Oscar nominations including Best Picture and ended up winning Best Adapted Screenplay.
1
'The Vanishing' (1988)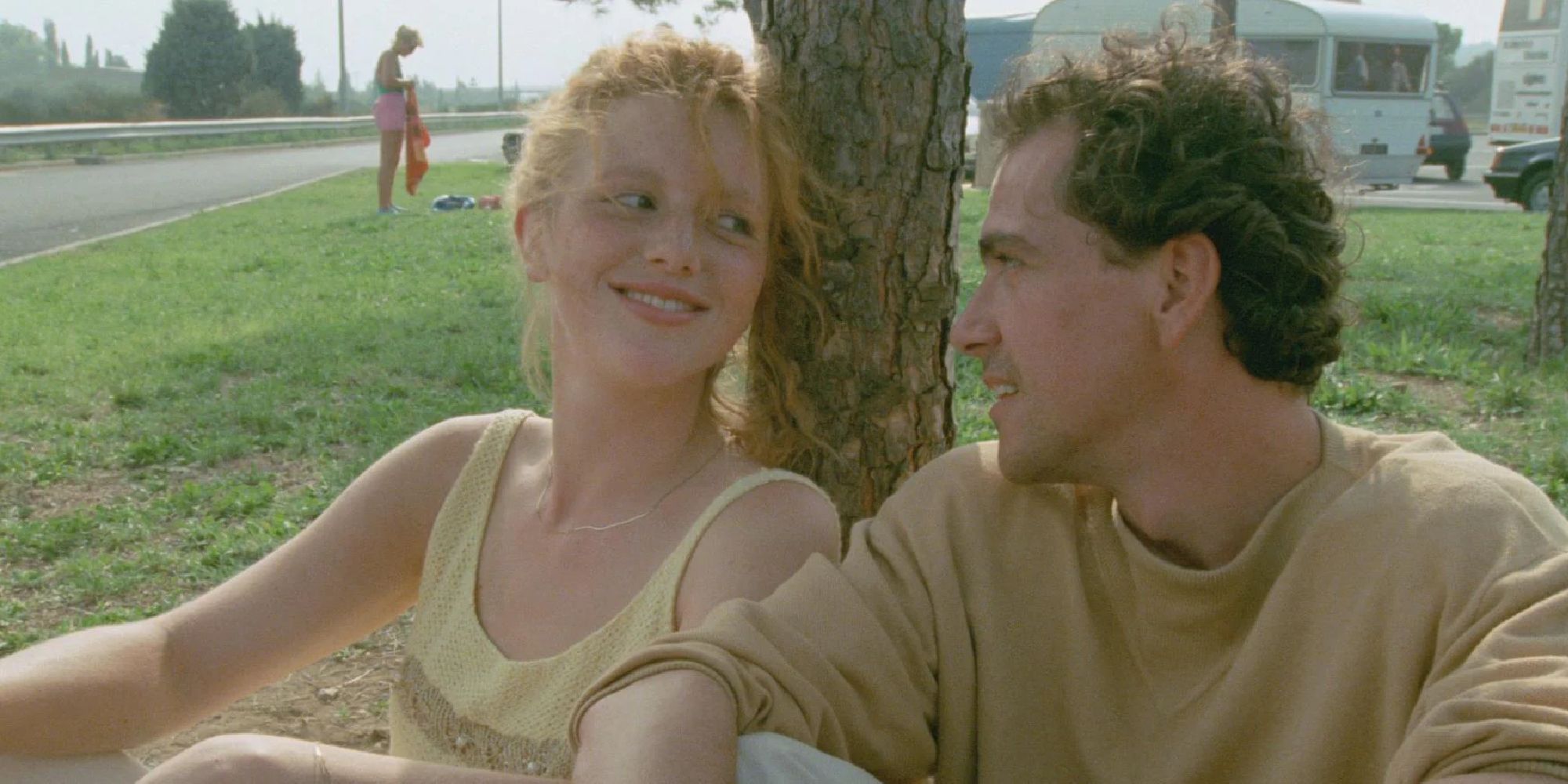 George Sluizer's attention-grabbing movie, originally titled Spoorloos, centers on a young couple's vacation gone terribly wrong: After stopping at a bus service station, Saskia (Johanna ter Steege) is abducted. Years later, her husband begins receiving letters from the abductor.
The perfect tale of being completely gone without a trace, the eerie Dutch thriller The Vanishing counts with a gripping and horrifying storyline that will have viewers hooked from the very first moment. Considered a classic by many, this tense drama reflects on loss and trauma.
Watch on The Criterion Channel
NEXT: The Best Thriller Mystery Movies That Will Force You to Think