These shows will get you on edge of your seats.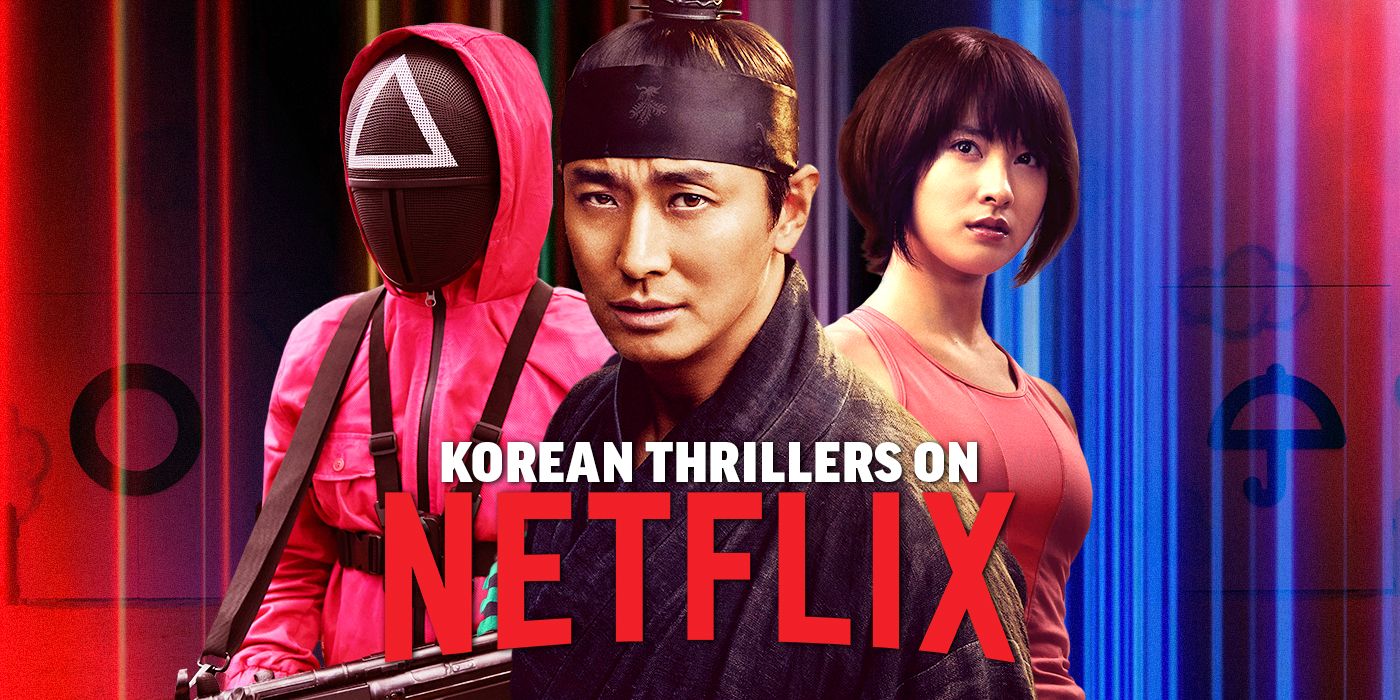 Korean thriller shows have taken the world by storm in recent years, and Netflix has been at the forefront of bringing these gripping dramas to global audiences. With their intricate plot lines, stunning visuals, and incredible performances, Korean thrillers have captivated viewers with their ability to keep us on the edge of our seats. Whether you're a fan of suspense, mystery, or psychological drama, there's something for everyone in this collection of the best Korean thriller shows on Netflix. From the gritty world of crime to the twisted psyche of serial killers, these shows will take you on a rollercoaster ride of emotions and leave you wanting more.
For more recommendations, check out our list of the best k-dramas on Netflix, the best romantic k-dramas, or the best shows and movies on Netflix.
Editor's note: This article was updated June 2023 to include A Model Family.
Related:The Best Romantic K-Dramas On Netflix
Sweet Home (2020)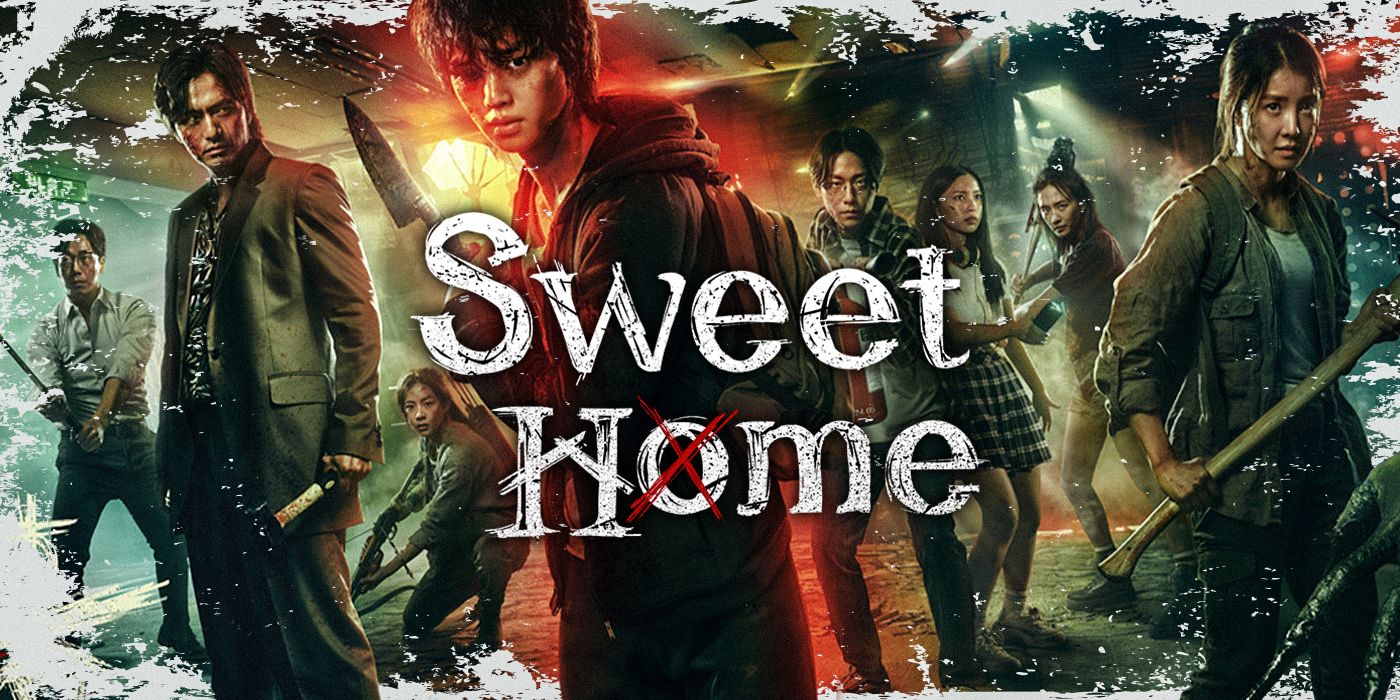 Writer: Hong So-ri, Kim Hyung-min, Park So-jung
Cast: Song Kang, Lee Jin-wook, Lee Si-young
Based on a popular webtoon of the same name, Sweet Home revolves around a reclusive high school student, Cha Hyun-soo (Song Kang), who moves into a new apartment complex after the tragic death of his family. However, he soon finds himself trapped inside the building with his neighbors as a mysterious epidemic turns people into monstrous creatures. As they struggle to survive, the residents must confront their inner demons and come to terms with their past traumas.
Watch on Netflix
A Model Family (2022-present)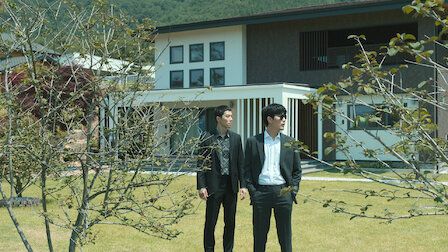 Creator: Kim Jin-woo, Lee Jae-gon
Cast: Jung Woo, Park Hee-soon, Yoon Jin-seo
A Model Family is a South Korean crime drama about Dong-ha (Jung Woo), a desperate family man who steals money from a car accident to help pay hospital bills. However, it turns out the money belongs to a brutal cartel that forces him to be a courier to pay back the money. The series uses the plight of Dong-Ha and mirrors it with the family struggles of the main antagonist Gwang-cheol (Park Hee-soon) to create a compelling story about the ways that money can dominate and destroy lives while pulling people from the things that really matter. It's a captivating story on par with popular series like Breaking Bad and Ozark. – Tauri Miller
Watch on Netflix
Unlock My Boss (2022-2023)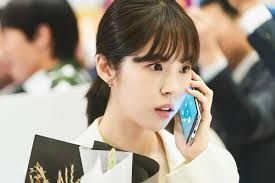 Creator: Park Seong-hyun
Cast: Jong-Hyeop Chae, Eun-Su Seo, Park Sung-woong
Based on the webtoon from Park Seong-hyun, Unlock My Boss is a cute South Korean comedy. Jong-Hyeop Chae stars as a young unemployed man whose life changes when he picks up a strange smartphone containing the trapped spirit of the president of an IT company (Park Sung-woong). Together, with assistance from another young woman (Eun-Su Seo), the trio set out to better their lives while seeking out the truth behind the murder of the man in the phone. Blending humor and mystery with a slight supernatural element, Unlock My Boss is a fun 12 episodes. – Yael Tygiel
Watch on Netflix
All Of Us Are Dead (2022)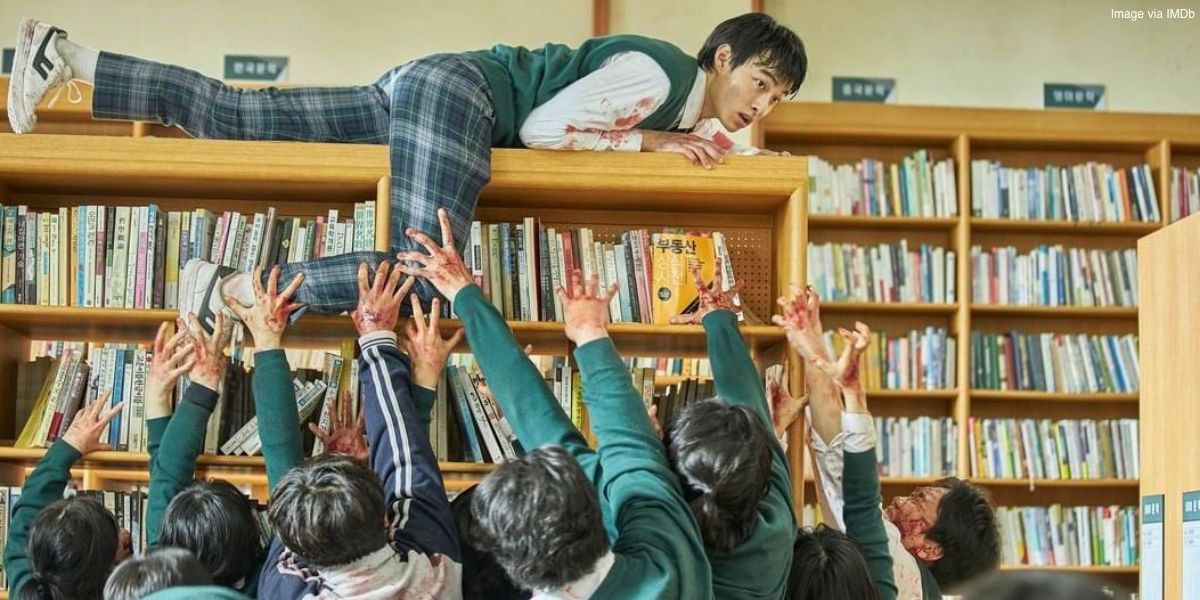 Writer: Chun Sung-il
Cast: Yoon Chan-young, Park Ji-hu, Cho Yi-hyun, Lomon, Yoo In-soo, Lee Yoo-mi, Kim, Byung-chul, Lee Kyu-hyung, Jeon Bae-soo
High school just got a lot more frightening, especially when zombies are lurking around every corner. All Of Us Are Dead is set in a high school where a mysterious epidemic turns its students into flesh-eating zombies. The story follows a group of students who find themselves trapped inside the school as the situation rapidly deteriorates. As they fight for survival and try to find a way out, they are forced to confront their fears, secrets, and relationships. With its fast-paced action, suspenseful plot, and well-crafted characters, the show offers a fresh take on the zombie genre, blending horror and drama with elements of coming-of-age stories.
Watch on Netflix
Squid Game (2021-present)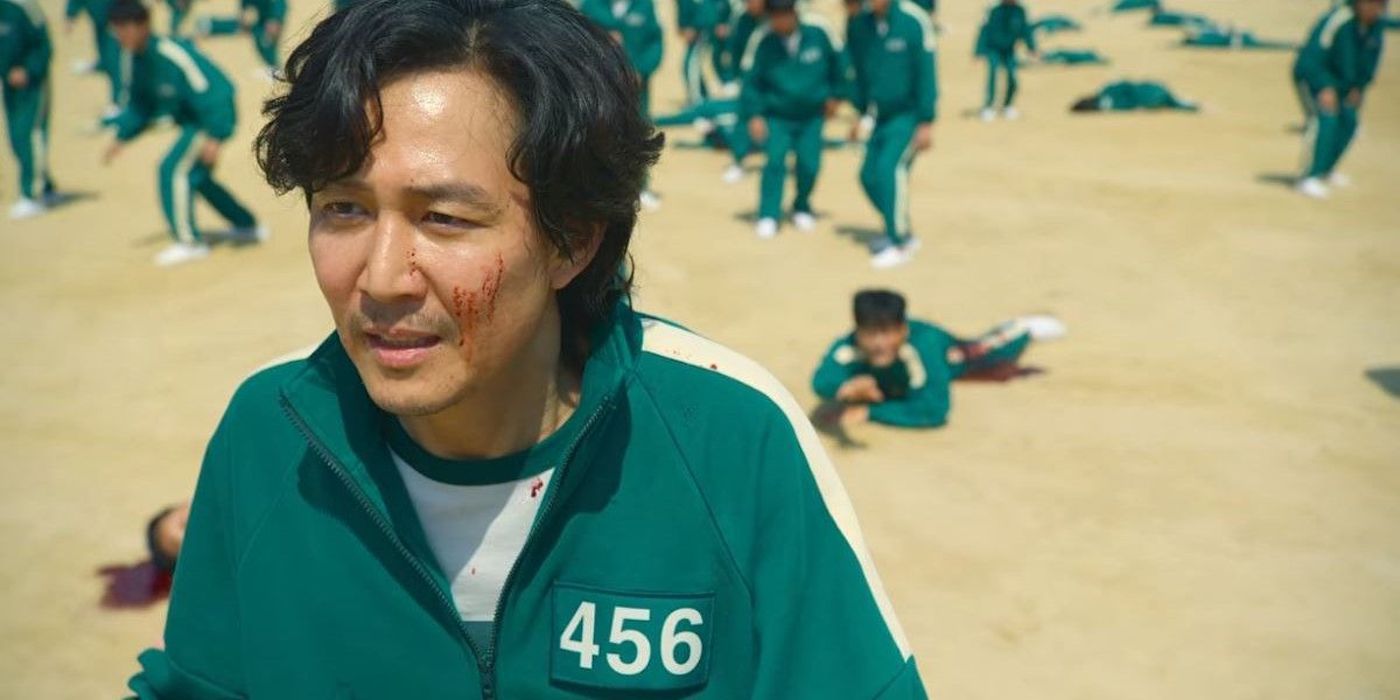 Writer: Hwang Dong-hyuk
Cast: Lee Jung-jae, Park Hae-soo, Wi Ha-joon, HoYeon Jung, O Yeong-su, Heo Sung-tae, Anupam Tripathi, Kim Joo-ryoung
Having taken the world by storm since its release in 2021, along with prestigious accolades such as the Emmy for Lead Actor in a Drama Series, it's practically a sin to not include Squid Game in the list. The show follows a group of financially struggling individuals who participate in a mysterious survival game, where they compete in a series of childhood games for a chance to win a huge cash prize. However, the stakes are high, as the players soon realize that losing the games means facing deadly consequences. As the game progresses, the players are forced to make difficult moral choices and confront their demons to survive. With its gripping storyline, intense action, and complex characters, Squid Game has become a cultural phenomenon, drawing attention to issues of inequality, class conflict, and the human condition.
Watch on Netflix
Voice (2017-2021)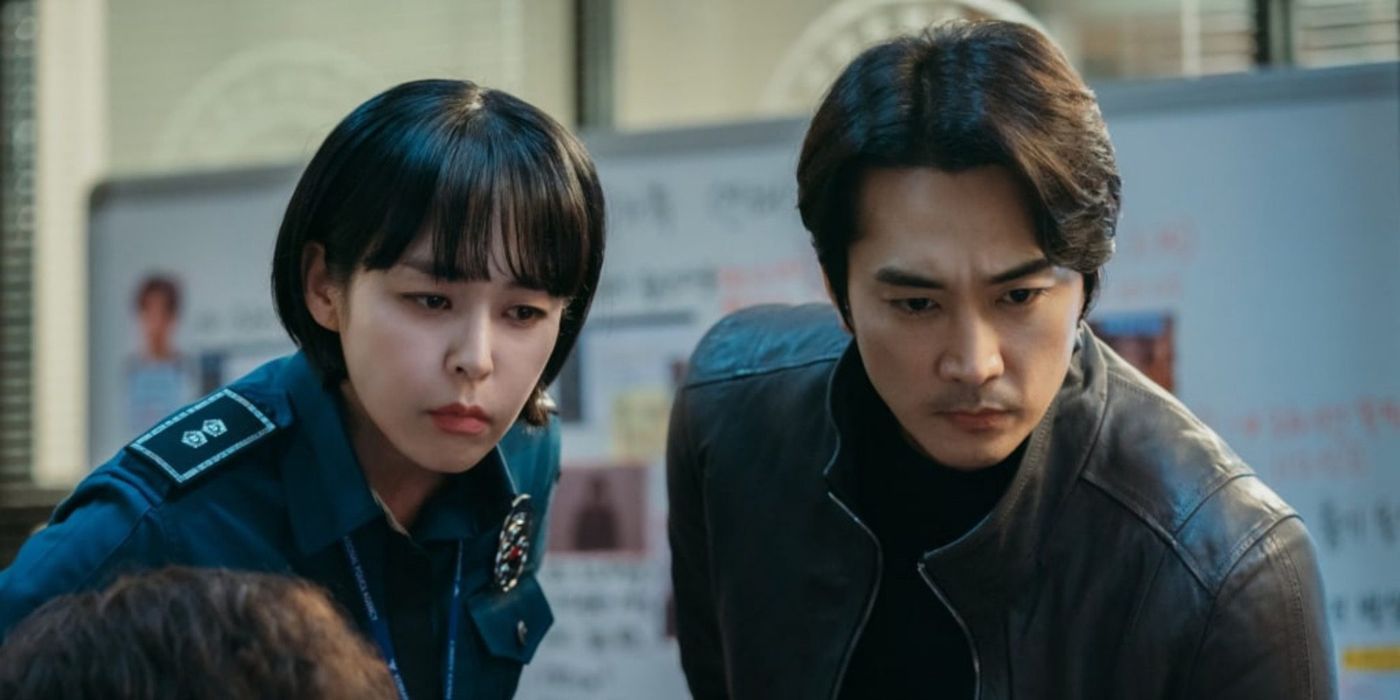 Writer: Ma Jin-won
Cast: Lee Ha-na, Jang Hyuk, Lee Jin-wook, Song Seung-heon
A classic in the world of Korean television thrillers, Voice centers around the employees of the 112 emergency call center in Seoul. The story follows Kang Kwon-joo (Lee Ha-na), a voice profiler who has perfect pitch hearing, and Detective Do Kang-woo (Lee Jin-wook), a former member of the violent crimes unit. Together, they work to solve high-profile cases and track down criminals using their unique skills and expertise. With each episode presenting a new crime and a different set of challenges, the show keeps audiences on the edge of their seats with its suspenseful plot and fast-paced action. The show is known for its intricate storytelling, well-developed characters, and high production values, making it a must-watch for fans of crime dramas and thrillers.
Watch on Netflix
My Name (2021)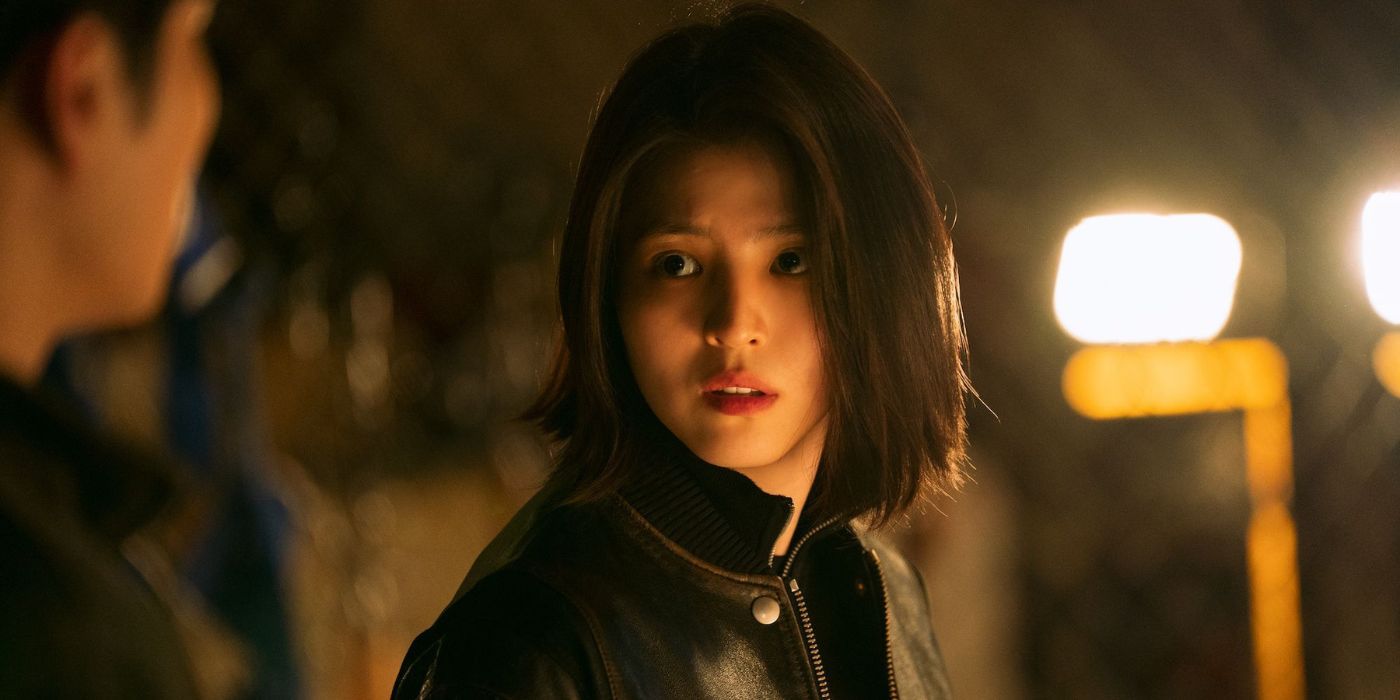 Writer: Kim Ba-da
Cast: Han So-hee, Park Hee-soon, Ahn Bo-hyun
My Name tells the story of Yoon Ji-woo (Han So-hee), a young woman who joins a criminal organization to seek revenge for her father's death. In order to infiltrate the gang, she takes on a new identity and works her way up through the ranks, all while struggling to maintain her true identity and protect her loved ones. As Ji-woo delves deeper into the criminal underworld, she uncovers dark secrets and alliances that put her mission and her life in jeopardy. With its complex characters, intense action sequences, and gripping storyline, the show offers a thrilling and emotional journey that explores the themes of loyalty, betrayal, and identity.
Watch on Netflix
Kingdom (2019-2020)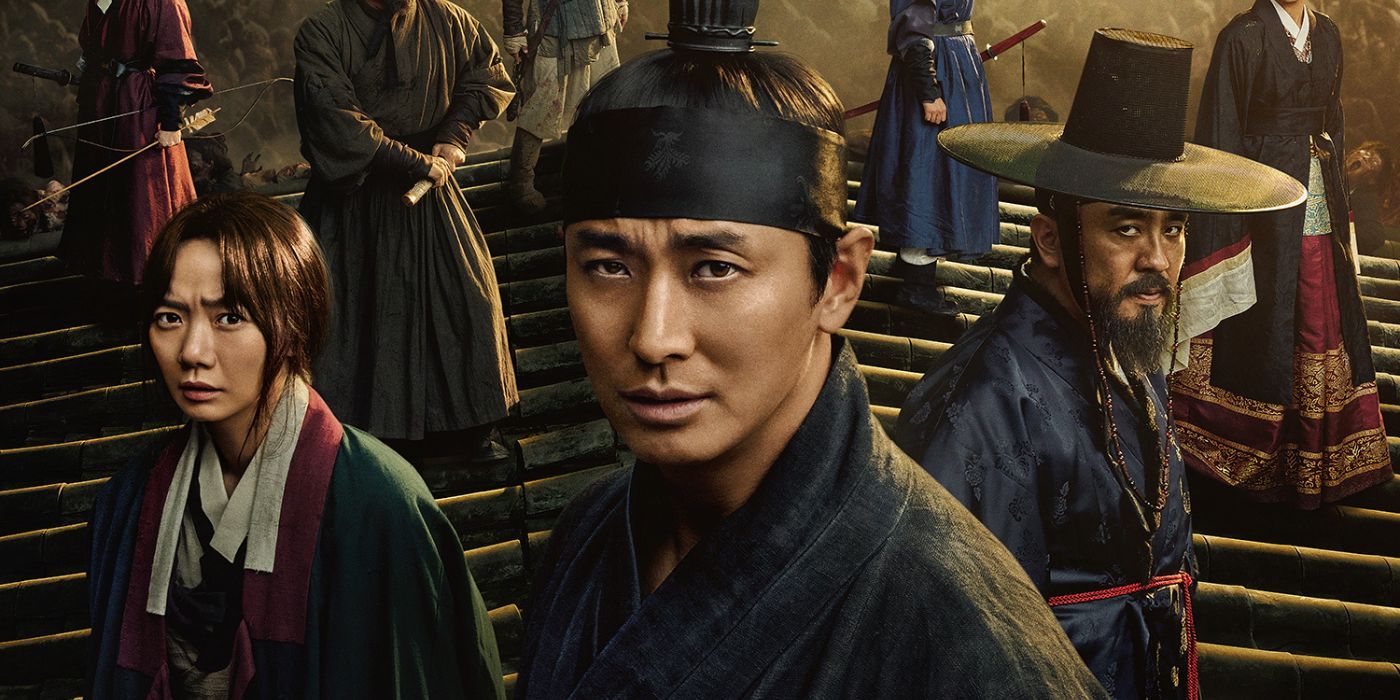 Writer: Kim Eun-hee
Cast: Ju Ji-hoon, Ryu Seung-ryong, Bae Doo-na, Kim Sang-ho, Kim Sung-kyu, Kim Hye-jun
History takes an ugly turn when a mysterious epidemic haunts the Korean monarchy. Set in Korea's Joseon period, Kingdom follows a prince who sets out to investigate a mysterious epidemic that has been spreading throughout the kingdom, turning its inhabitants into flesh-eating zombies. As the situation worsens, the prince and his allies must navigate through political intrigue and societal divisions to find a cure and restore order to the kingdom. With its stunning cinematography, intricate plot, and heart-pumping action, the show has become a fan favorite, blending elements of history, horror, and political drama in a unique and captivating way.
Watch on Netflix
The Glory (2022 – Now)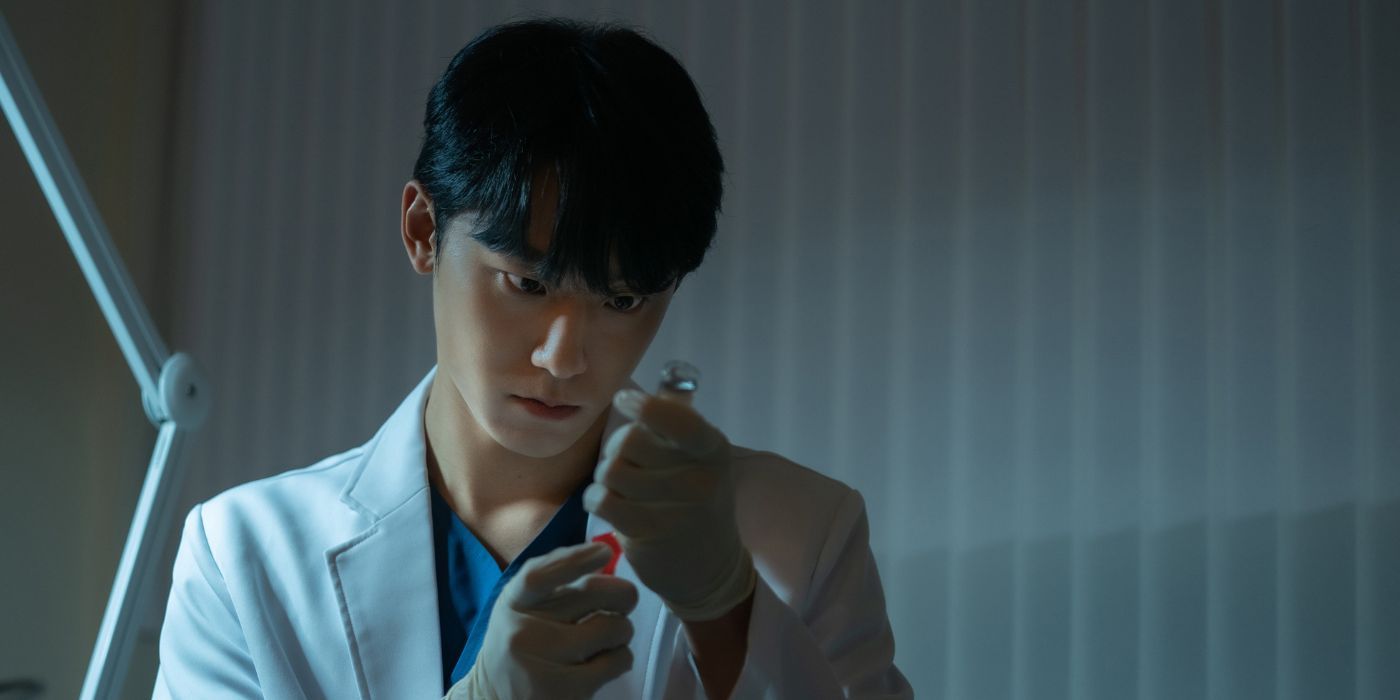 Writer: Kim Eun-sook
Cast: Song Hye-kyo, Lee Do-hyun, Lim Ji-yeon, Yeom Hye-ran, Park Sung-hoon, Jung Sung-il
The Glory revolves around Moon Dong-eun (Song Hye-kyo), who was a victim of school violence. Seeking vengeance becomes her life's purpose, as she immerses herself in the lives of her former aggressors. Over several decades, she meticulously plans and searches for any opportunity to destroy their lives, just as they once did to her during her teenage years. The show features numerous plot twists that seamlessly transition the story from horror to melodrama to murder mystery, leaving viewers shocked and on the edge of their seats.
Watch on Netflix
Flower of Evil (2020)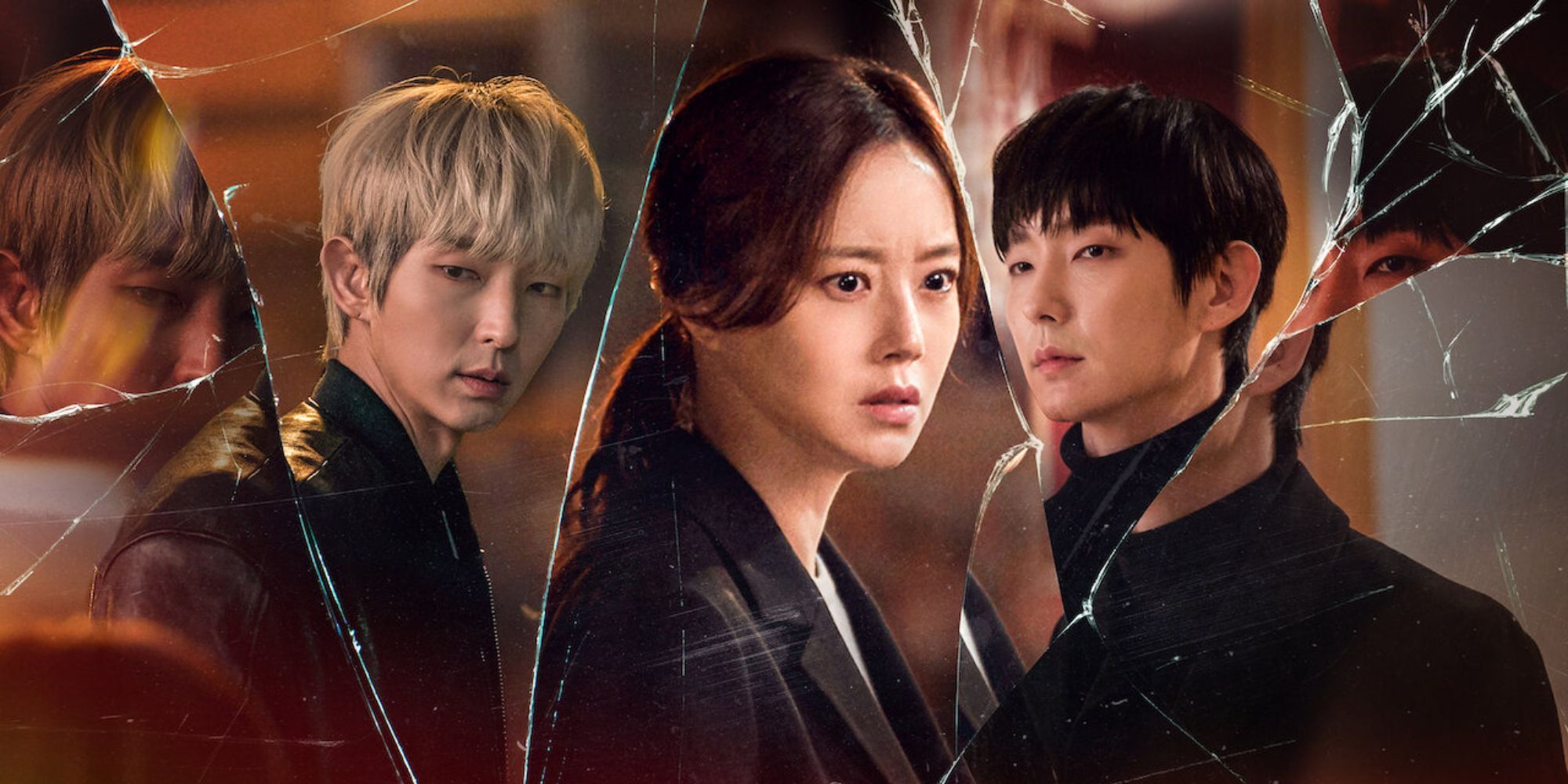 Writer: Yoo Jung-hee
Cast: Lee Joon-gi, Moon Chae-won, Jang Hee-jin, Seo Hyun-woo
In Flower of Evil, Baek Hee-sung (Lee Joon-gi) seems like the perfect family man. But what people don't know is that he has been living a lie for years. In reality, he is the prime suspect in a series of unsolved murders that occurred in the past. As the truth slowly comes to light, his wife, Cha Ji-won (Moon Chae-won), a detective investigating the case, must confront the shocking reality that the man she loves may be a cold-blooded killer. The show masterfully weaves together themes of love, deception, and betrayal, creating a tense and captivating atmosphere.
Watch on Netflix
SKY Castle (2018 – 2019)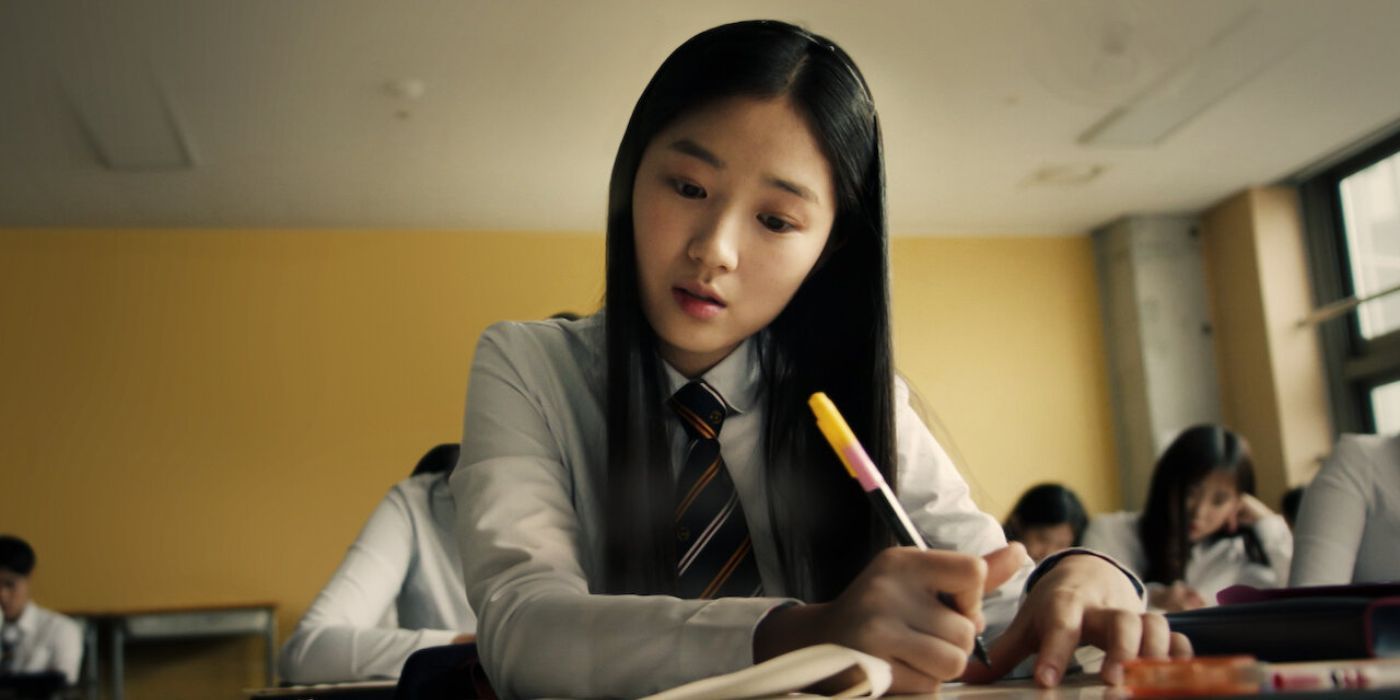 Writer: Yoo Hyun-mi
Cast: Yum Jung-ah, Lee Tae-ran, Yoon Se-ah, Oh Na-ra, Kim Seo-hyung
The cutthroat South Korean education system gets its own television treatment. Sky Castle follows the lives of several wealthy families living in a luxurious residential area, as they compete to get their children into the country's top universities, also known as "SKY" universities. The show explores the intense pressure that parents and students face to succeed academically, leading to unethical and often immoral actions. The series delves deep into the social hierarchies and power struggles within the community, exposing the dark underbelly of the education system and the lengths that people will go to maintain their status.
Watch on Netflix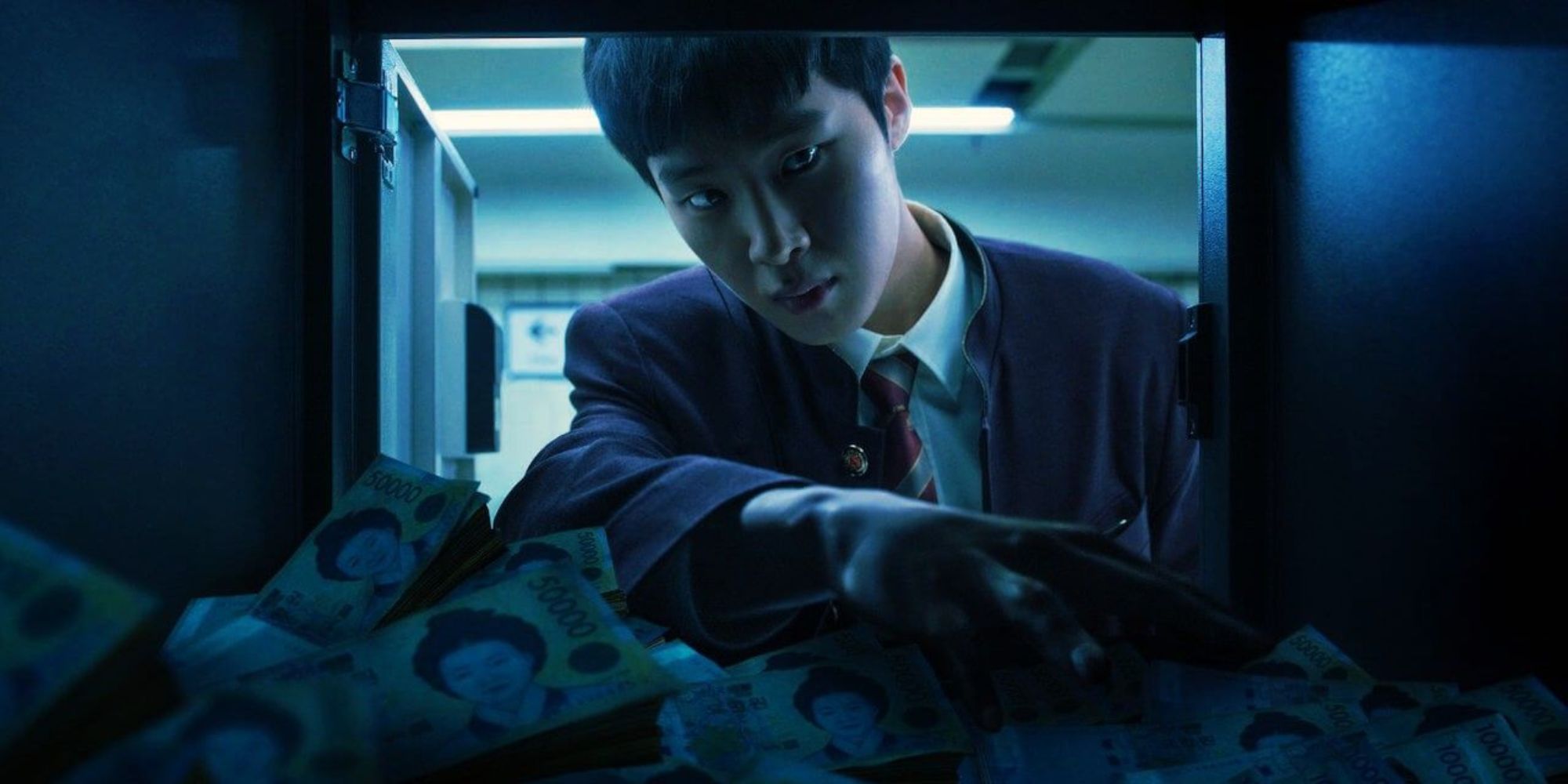 Writer: Jin Han-sae
Cast: Kim Dong-hee, Park Ju-hyun, Jung Da-bin, Nam Yoon-su, Choi Min-soo, Park, Hyuk-kwon, Kim Yeo-jin
In Extracurricular, high school student Oh Jisoo (Kim Dong-hee) leads a double life as a small-time criminal to make ends meet. When his secret activities are discovered by his classmate Bae Gyuri (Park Ju-hyun), he becomes embroiled in a dangerous web of crime, blackmail, and violence. The show explores the consequences of the characters' choices and actions, highlighting the harsh realities that many young people face in modern society. With its gritty and intense storyline, well-developed characters, and social commentary, the show is not to be missed.
Watch on Netflix
Hellbound (2021 – Now)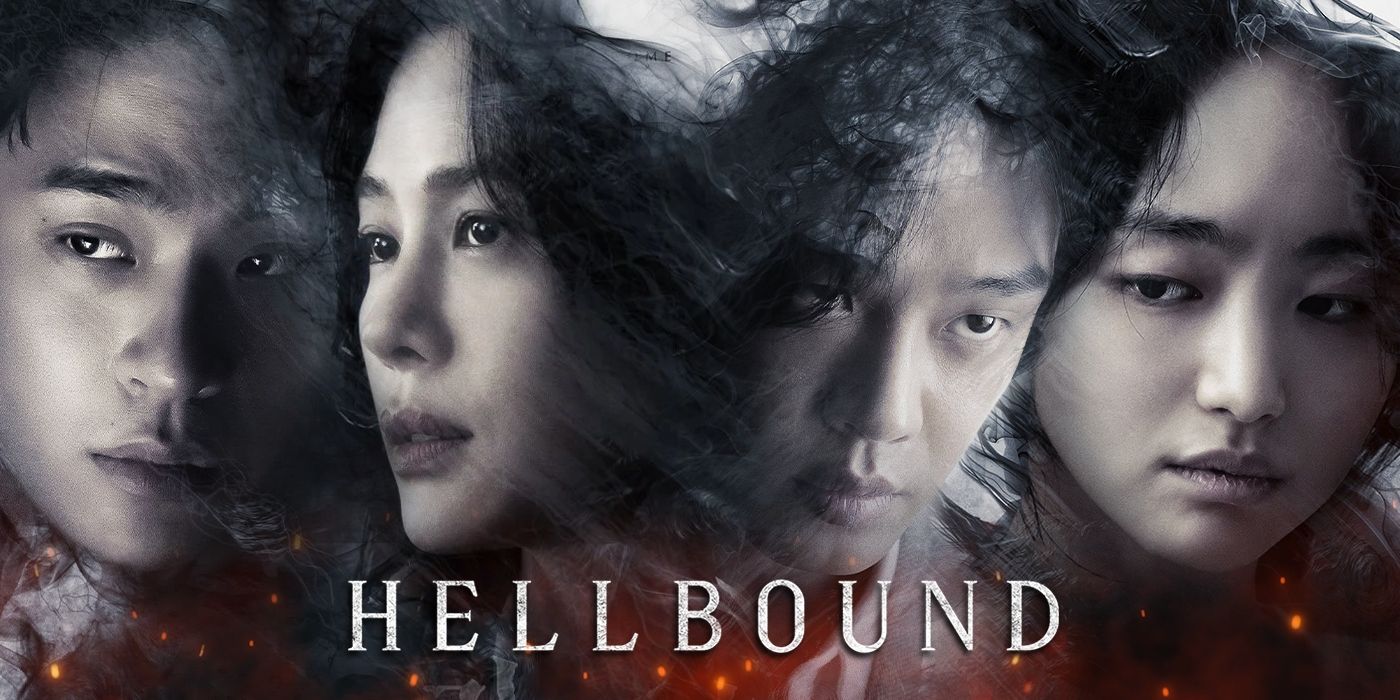 Writer: Choi Gyu-seok
Cast: Yoo Ah-in, Kim Hyun-joo, Park Jeong-min, Won Jin-ah, Yang Ik-june
A thriller with a supernatural twist, Hellbound explores the chilling idea of divine judgment and punishment. The story centers around a religious cult that believes that angels have started to appear on Earth and are condemning people to hell. As the world becomes increasingly chaotic and violent, a group of individuals must confront their deepest fears and secrets while trying to understand the true nature of the supernatural occurrences. The show masterfully blends elements of horror, action, and drama, creating a suspenseful and thought-provoking narrative. With its intriguing premise, well-executed visuals, and exceptional performances by the cast, Hellbound has become a fan favorite among lovers of Korean thrillers.
Watch on Netflix
The Silent Sea (2021)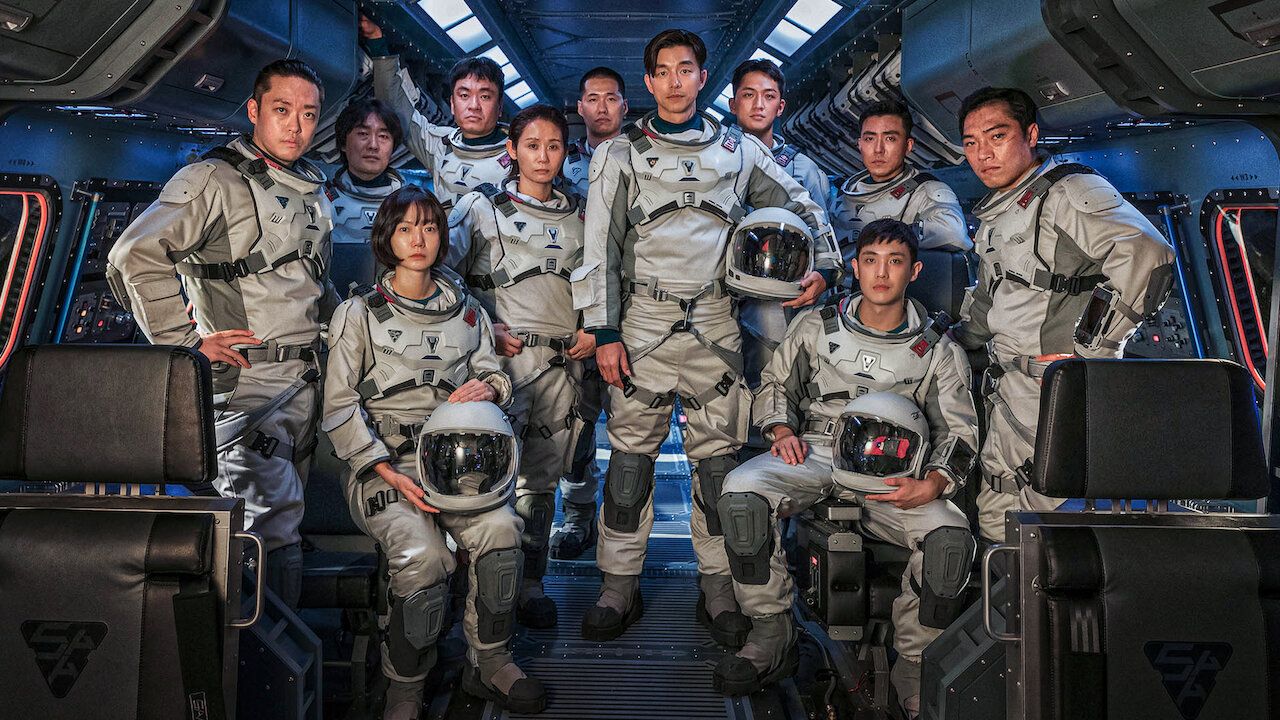 Writer: Park Eun-kyo
Cast: Bae Doona, Gong Yoo, Lee Joon, Kim Sun-young, Lee Moo-Saeng
Set in a dystopian future where Earth's resources have been depleted, The Silent Sea revolves around a group of scientists who are sent on a dangerous mission to retrieve a mysterious substance from the moon that could save humanity. As they embark on their perilous journey, they must confront unexpected challenges and face their demons, including betrayal, greed, and corruption. The show's immersive world-building, high-quality production values, and suspenseful storyline have captivated viewers, making it one of the most popular Korean series of recent years. With its unique blend of sci-fi and thriller elements, The Silent Sea is a must-watch for fans of the genre.
Watch on Netflix
Bulgasal Immortal Souls (2021-2022)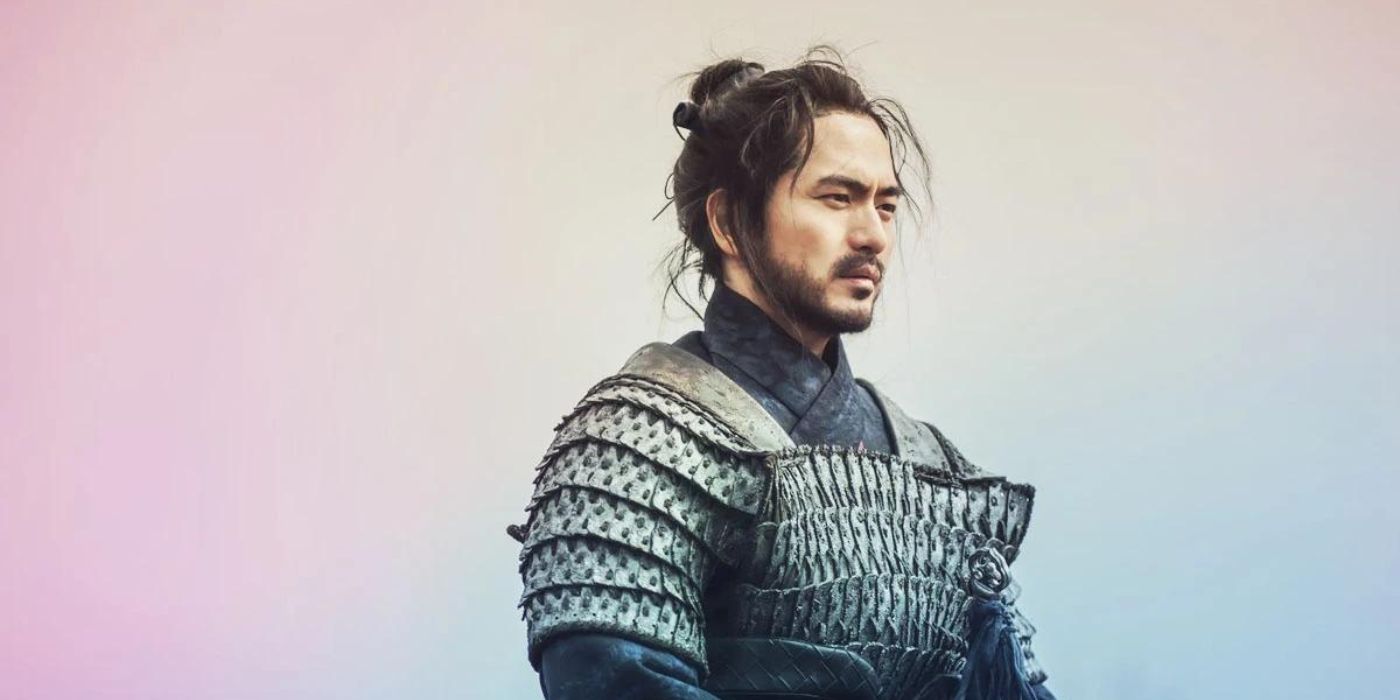 Writer: Kwon So-ra, Seo Jae-won
Cast: Lee Jin-wook, Kwon Nara, Lee Joon, Gong Seung-yeon, Jung Jin-young, Park Myung-shin, Kim Woo-seok
In Bulgasal Immortal Souls, the tale centers on a woman who has lived through multiple past lives, experiencing death and rebirth for over six centuries. Alongside her is a man cursed with immortality, known as a Bulgasal, a creature that survives on human blood and cannot be killed. For 600 years, he has lived with this curse and his inability to take a life. The series delves into their intertwined fates as they navigate their eternal existence, with their paths eventually leading them to one another.
Watch on Netflix
Vincenzo (2021)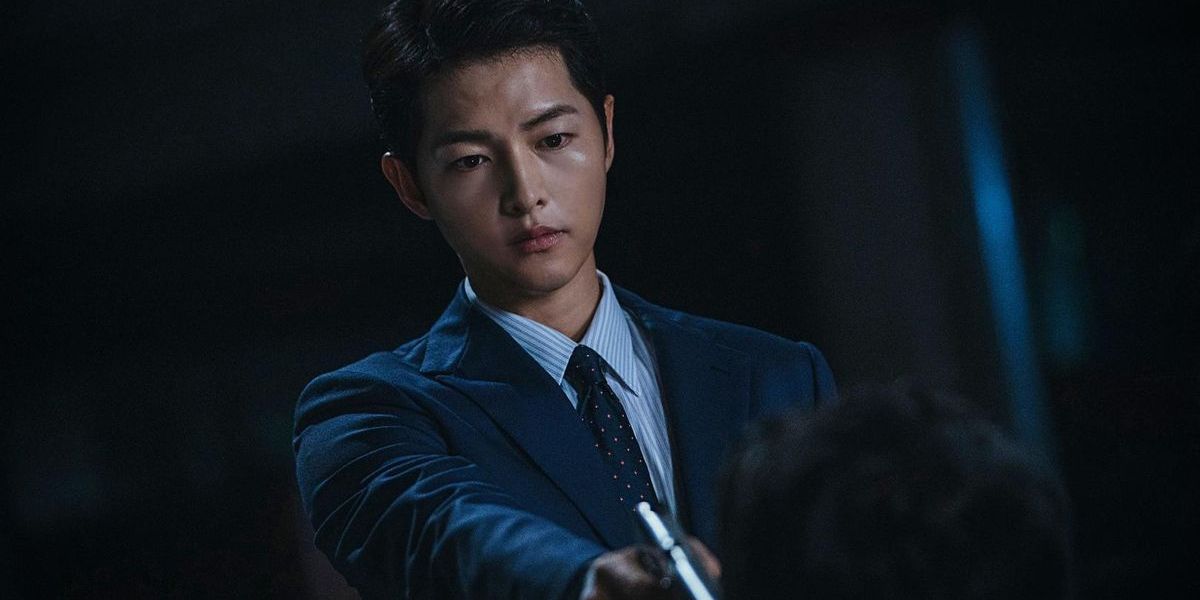 Writer: Park Jae-bum
Cast: Song Joong-ki, Jeon Yeo-been, Ok Taec-yeon, Kim Yeo-jin, Kwak Dong-yeon
Vincenzo follows the story of Vincenzo Cassano (Song Joong-ki), a Korean-Italian lawyer and consigliere of a Mafia organization who returns to South Korea after being betrayed by his own group. He partners with Hong Cha-young (Jeon Yeo-been), an ardent lawyer, to take down a powerful conglomerate, leveraging his unique set of skills and connections. Their mission to fight corruption and seek justice encounters various hurdles, including rival gangs and corrupt politicians. The series is lauded for its enthralling plot, dark humor, and exceptional performances by lead actors Song Joong-ki and Jeon Yeo-been.
Watch on Netflix
Somebody (2022)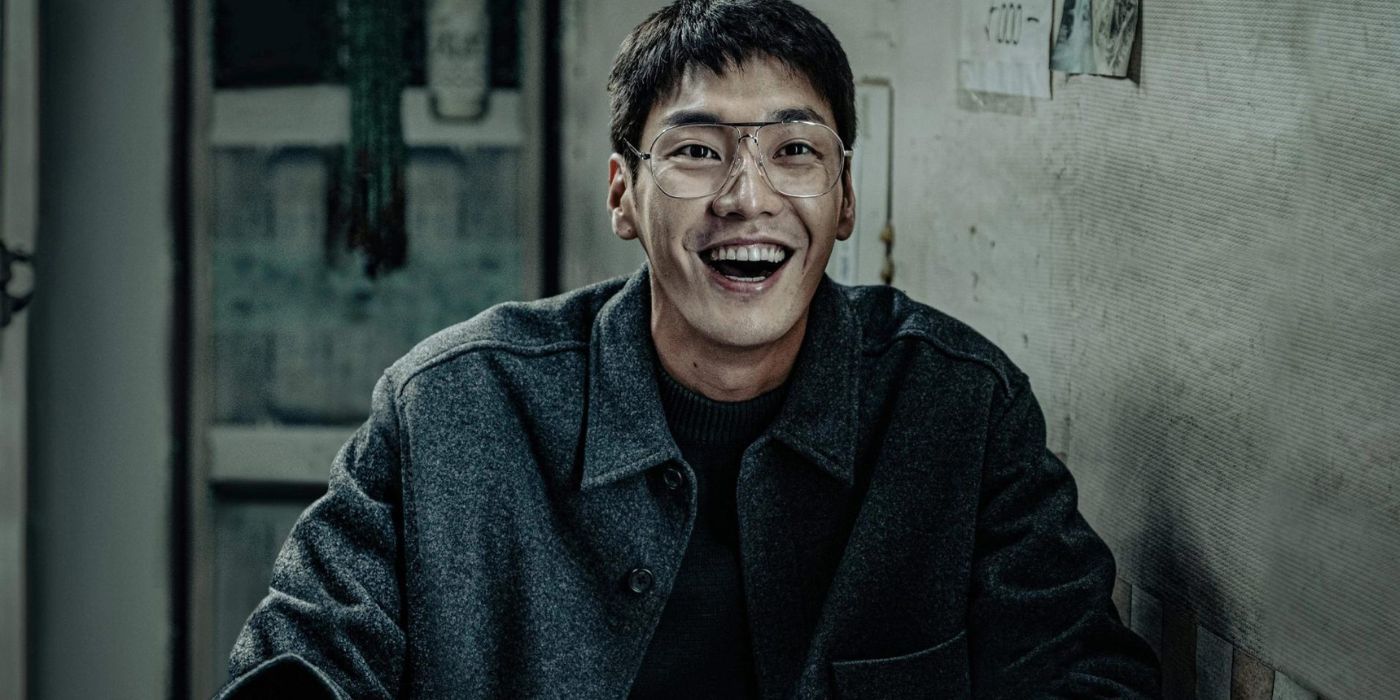 Writer: Jung Ji-woo, Han Ji-wan
Cast: Kim Young-kwang, Kang Hae-rim, Kim Yong-ji, Kim Soo-yeon
Somebody revolves around Kim Sum (Kang Hae-lim), a socially awkward developer for a social networking app of the same name. Despite her communication struggles, she has managed to form friendships with Mok-won (Kim Yong-ji) and Ki-eun (Kim Soo-yeon), the latter of whom works as a detective. When a murder occurs and the "Somebody" app becomes embroiled in the case, they find themselves amid the investigation. The group encounters an enigmatic architectural designer named Sung Yun-oh (Kim Young-Kwang), who harbors a mysterious past. While Ki-eun investigates the crime with the help of Mok-won, Sum and her friends must navigate the twists and turns of the murder case while uncovering Yun-oh's true intentions.
Watch on Netflix