The Big Picture
Babylon 5: The Road Home is a long-awaited continuation of the cult-hit sci-fi show, set to be released on August 15.
The upcoming animated movie will reunite fans with beloved characters like John Sheridan and his wife Delenn, and many more.
Series creator J. Michael Straczynski has written the script for this CG-animated reunion film, which will take John Sheridan on a journey through time and alternate realities, encountering old friends and discovering new secrets about the universe.
Babylon 5: The Road Home, the long-awaited continuation of the '90s cult-hit sci-fi show Babylon 5, is right around the corner. A new clip from the upcoming animated movie shows John Sheridan (Bruce Boxleitner) and his wife Delenn (Rebecca Riedy) bonding during an emotional moment before he must leave the station.
The upcoming CG-animated reunion film will place series lead John Sheridan, commander of the titular space station, in the Slaughterhouse-Five-esque predicament of becoming unstuck in time, sending him to the past, future, and alternate realities, where he encounters old friends and foes and discovers new secrets about the universe. Babylon 5: The Road home is written by series creator J. Michael Straczynski.
What Is 'Babylon 5'?
Debuting with a pilot movie in syndication in 1993, Babylon 5 takes place in the 23rd century, where humanity has ventured into the stars and encountered a number of alien races. Following a near-apocalyptic war, humans and aliens live side by side on the Babylon 5 space station, where political intrigues and religious strife threaten galactic peace. Although never a ratings hit on the level of its rival space-station-set series, Star Trek: Deep Space Nine, Babylon 5 built up a devoted cult audience thanks to its then-revolutionary slow-building, novelistic approach to its characters and setting, and to the creators' use of the then-nascent internet to interact with the show's fanbase.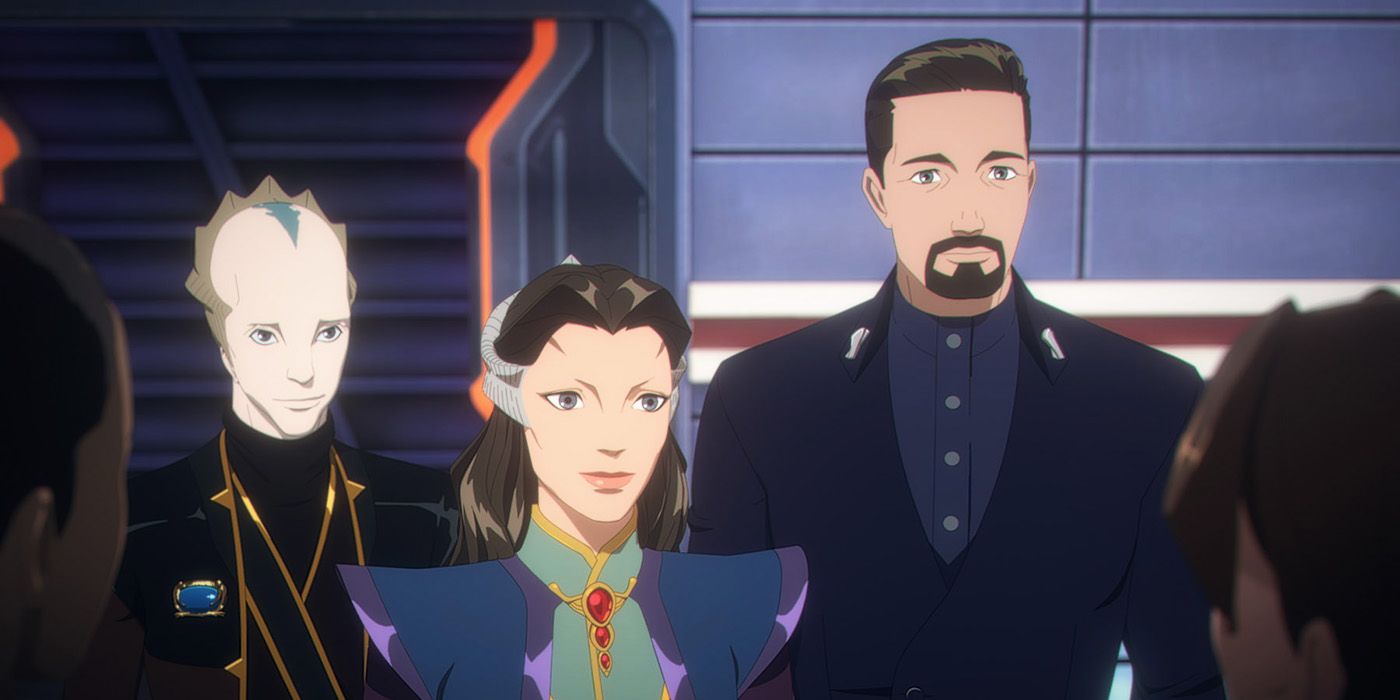 The show ended after five seasons and was followed up by a spinoff, Crusade, that only lasted a single season, and another, The Legend of the Rangers, that never made it past the pilot stage. However, Straczynski has never fully left the world of Babylon 5, and has been attempting to get another series off the ground for some time; a reboot series is currently in development at the CW, although given the network's recent change in direction, its status is unclear.
Babylon 5: The Road Home will feature the voices of returning Babylon 5 cast members Boxleitner, Claudia Christian, Peter Jurasik, Bill Mumy, Tracy Scoggins, and Patricia Tallman; Paul Guyet, Anthony Hansen, Phil LaMarr, Andrew Morgado, Rebecca Riedy, Piotr Michael, and Mara Junot will also join the cast, with some taking over roles from Babylon 5 cast members who have since passed on. It will be directed by Matt Peters, and Sam Register will executive produce; Rick Morales will serve as supervising producer.
Babylon 5: The Road Home will be released on Blu-Ray, 4K, and video-on-demand on August 15. Stay tuned to Collider for future updates, and watch the new clip from The Road Home below.