Invincible was one of the year's biggest hits when it debuted on Prime Video in 2021. The hit animated series is based on the comic book of the same name. We follow Mark Grayson, the son of the mighty hero, Omni-Man, as he gains his own superpowers and strives to become the hero he's meant to be. Season 2 of Invincible is set to premiere this year on Prime Video and will pick up where that shocking Season 1 finale left off. Here's everything you need to know about Mark and his friends' next adventure.
Editor's Note: This article was updated on August 5.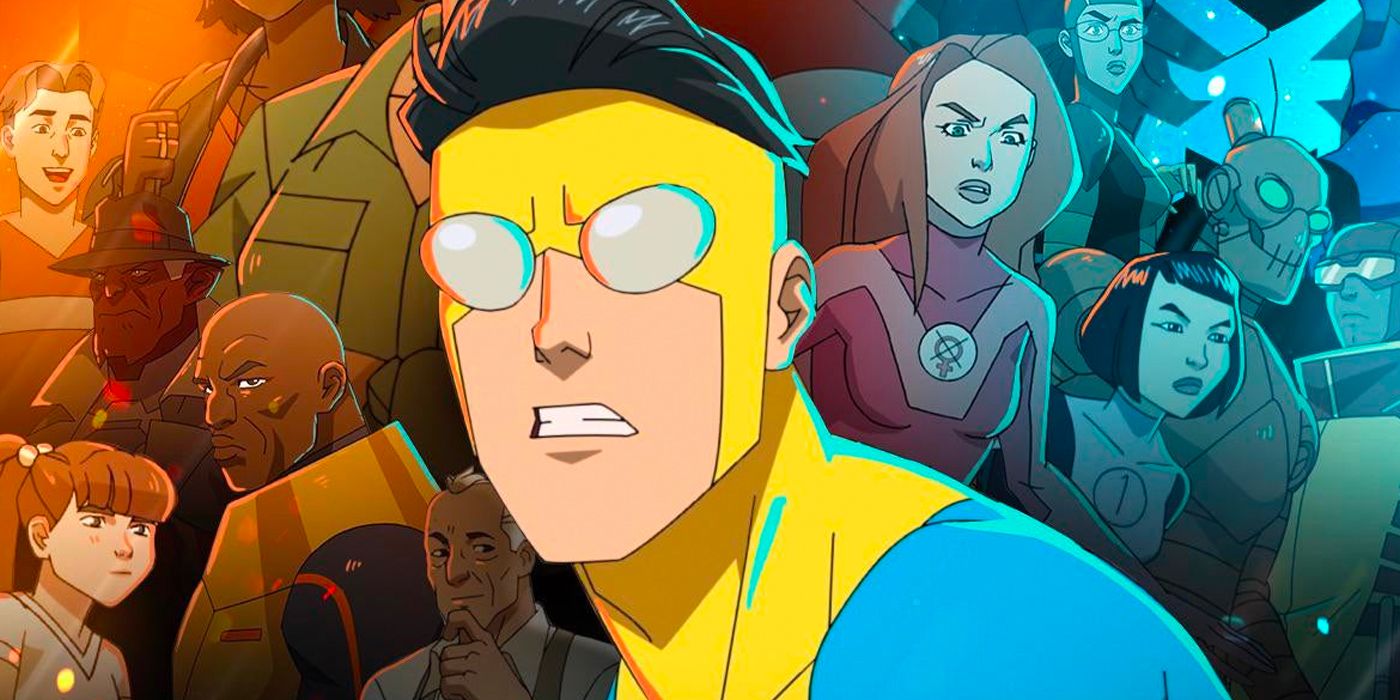 Related:'Invincible': Jason Mantzoukas Says Voicing Rex Splode Is a Dream Come True
What Is the Release Date of Invincible Season 2?
In a conversation with Collider's Steven Weintraub at San Diego Comic-Con, Invincible creator Robert Kirkman revealed that the series will return on November 3 for half a season and will return for the remainder of Season 2 in 2024. Kirkman spoke about the half seasons, saying:
With everything going on in that time of year with, you know, Thanksgiving, Christmas, New Year's, and a lot of family time, I think a lot of shows get lost in the shuffle there. So I think it's good to take a pause and narratively, it's gonna make things hit a little bit harder. People will know what I'm talking about when the season launches.
If you just can't wait for more Invincible, fans were treated to an extraordinary one-shot story about Atom Eve. You can watch all of Invincible Season 1 and the Atom Eve special linked below.
Watch on Prime Video
Watch the Invincible Season 2 Trailer
We got our first look at the season when the Invincible Season 2 teaser trailer dropped on January 20, 2023. The video gives us an update on the show's developmental phase. You can watch it in the player above, and here's a link to our trailer breakdown.
The first full trailer for Invincible Season 2 was released during San Diego Comic-Con 2023. Coming in at one minute and forty-five seconds, the footage highlights the show's stellar cast and teases the storylines to come.
What Do We Know About the Plot of Invincible Season 2?
Created by Robert Kirkman and featuring art by Cory Walker and Ryan Ottley, Invincible follows the adventures of Mark Grayson as he attempts to master his newly awakened superpowers. As the son of Earth's strongest defender, Omni-Man, Mark is expected to be unbeatable. While he's not as skilled as his father and definitely takes a beating, Mark's true strength is his perseverance and, of course, being invincible.
Omni-Man is now gone after his devastating battle with Mark, and it's up to Invincible and the new Guardians of the Globe to protect the people of Earth (not to be confused with Urath). Season 1 of Invincible follows Mark on his coming-of-age journey but also shows the shocking truth of his heritage and his father's true nature. Season 2 will continue to follow Mark as he picks up the pieces. The second season is sure to have more of the blood, guts, and high-flying action that made the first so captivating for many viewers. However, that's not all we'll be seeing in Season 2. Kirkman revealed that the series will be tackling the multiverse just like the comics:
"It's funny because I don't think I knew about Far From Home or Spider-Verse – or maybe Spider-Verse was out – but when we decided to do this for Season 2, I didn't know that there was a Flash movie. It's literally everywhere. I don't know what it is about it. I think it's a great tool to use to bring different incarnations of things in, which I think is kind of becoming… I'm gonna say easy button. It's like, 'let's make this cool, bring that guy from that other thing in here.' And so it's super cool and as a fan, I love it."
Related:'Invincible' Season 2: Steven Yeun is Back in the Recording Booth
What's the Comic Book Background of Invincible?
As we already mentioned, Invincible is an original comic book series created by Robert Kirkman and was illustrated by Cory Walker and Ryan Ottley. The book was published by Image Comics and ran from 2003 to 2018, completing its story with 144 issues. Kirkman was the sole writer of the series and is now helping push the franchise forward with the Prime Video animated series and a live-action film currently in development. The Invincible comic differs slightly from the animated series. The storylines are the same, but the order of events is different, and the show features more blood and graphic violence.
Who's In the Invincible Season 2 Cast?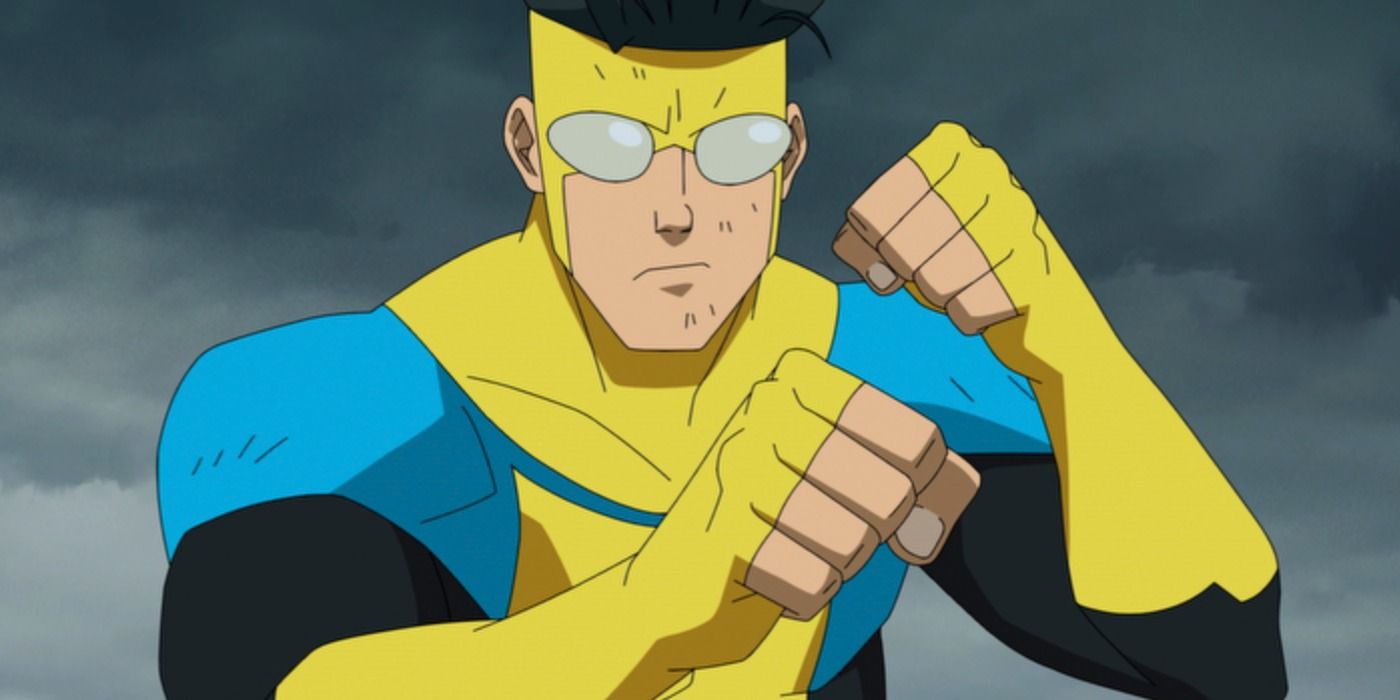 Good news! The fantastic cast of Invincible Season 1 will return in Season 2. Invincible stars Steven Yeun (Nope) as Mark Grayson/Invincible, J.K. Simmons (Spider-Man: No Way Home) as Nolan Grayson/Omni-Man, Sandra Oh (Killing Eve) As Debbie Grayson, Zazie Beetz (Joker) as Amber Bennett, Gillian Jacobs (Community) as Eve Wilkins/Atom Eve, Grey Griffin (Avatar: The Last Airbender) as Monster Girl and Shrinking Rae, Kevin Michael Richardson (Young Justice) as the Mauler Twins, Zachary Quinto (Star Trek Beyond) as Robot, Walton Goggins (Ant-Man & The Wasp) as Cecil Stedman, Jason Mantzoukas (Big Mouth) as Rex Sloan/Rex Splode, and Seth Rogen (The Super Mario Bros. Movie) as Allen, the Alien.
We also have new cast members joining the series! Here are the new voices you can expect to hear in Season 2: Tatiana Maslany (She-Hulk), Daveed Diggs (Hamilton), Peter Cullen (Transformers: Rise of the Beasts), Cliff Curtis (Avatar: The Way of Water), Calista Flockhart (Ally McBeal), Scoot McNairy (Monsters), Lea Thompson (Back to the Future), Josh Keaton (Spectacular Spider-Man), and Ben Schwartz (Sonic the Hedgehog).
Related:'Invincible's Greatest Flaw Is Also What Makes It the Most Unique Animated Show on TV Right Now
More Shows Like Invincible that You Can Watch Now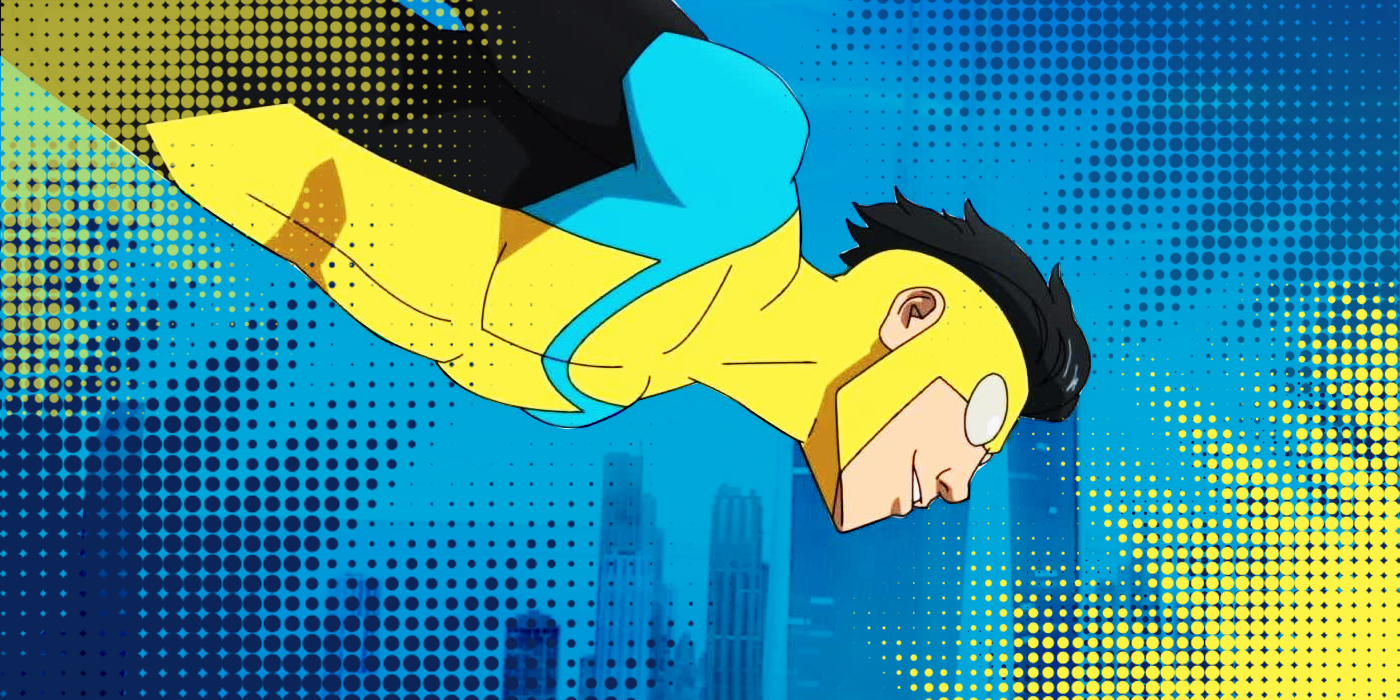 While we wait for Invincible Season 2, here are five animated shows to watch. These will cover a variety of tones and themes and skew towards an older audience, much like Invincible. If you're looking for more action, heartfelt stories, and gore, these are the ones for you!
Justice League Unlimited: Batman, Superman, and Wonder Woman lead the Justice League as they fight against ARGUS, The Legion of Doom, and Darkseid. While the original team was merely seven heroes, the league has expanded and reached a nearly unlimited number of heroes. Justice League Unlimited is the quintessential superhero series, and its influence is still felt to this day, especially when compared to Invincible's Guardians of the Globe. Justice League Unlimited is unique because it takes advantage of the entire DC Universe. It's a sprawling world of characters, both big and small, and it's not afraid to take advantage of that. If you want to watch an episode starring Booster Gold, we've got it. Would you rather see a classic adventure with the world's finest? This series has you covered.
Watch on Max
The Legend of Vox Machina: As the only non-superhero-related property in this list, The Legend of Vox Machina makes for a terrific follow-up to Invincible because it's another Prime Video gem. The fantasy series follows eight lovable misfits tasked with protecting their homeland of Tal'Dorei. We love The Legend of Vox Machina because it's a beautifully crafted fantasy world that fully fleshes out its characters in ways that feel earned. Pike, Scanlan, Keyleth, Vex, Vax, Percy, Grog, and Trinket are all flawed but constantly striving to improve. The series is just as violent as Invincible but also has just as much heart. It's a terrific series if you're looking for a new adventure.
Watch on Prime Video
The Boys Presents: Diabolical: Of all the great series on their catalog, The Boys is by far one of Prime Video's most beloved shows and has become a pop culture staple over the last three years. It received an animated spin-off in 2022 titled The Boys Presents: Diabolical, and it is a must-watch series. Diabolical is an anthology series set within The Boys universe. Each episode has its own plot and tone, with some leaning into the comedic aspects of the series and others being more dramatic. It's an easy show to binge and maintains the qualities we've grown to love about the live-action series.
Watch on Prime Video