The Big Picture
Cary Grant's collaboration with Alfred Hitchcock was groundbreaking, as it shifted the way stardom was depicted and promoted in films.
Grant's inherent charisma made the twists and turns in Hitchcock's films, such as Suspicion and Notorious, even more shocking and emotionally rewarding.
Grant's work with Hitchcock paved the way for modern action stars, as his casting in films like To Catch A Thief and North by Northwest laid the foundation for the archetype of the mainstream "action hero."
While Alfred Hitchcock is best known for the classic films of his late career, such as Psycho, Rear Window, Dial M For Murder, Vertigo, and Rope, Hitchcock had actually been making films since the 1920s. While the British films he made during the first two decades of his career are no less brilliant than his later masterworks, they lacked the star power that came with his later films, which would star Hollywood icons such as James Stewart, James Mason, Janet Leigh, Henry Fonda, and Vera Miles among others. However, Hitchcock's breakthrough in Hollywood led to an ongoing collaboration with the great Cary Grant, one of the most famously charismatic movie stars in the history of the industry. It was through his work with Grant that Hitcock began adopting techniques on how to depict movie stars and promote their stardom, which became one of his most defining traits — and it all started with their first film together, Suspicion.
Cary Grant Was One of Alfred Hitchcock's Biggest Stars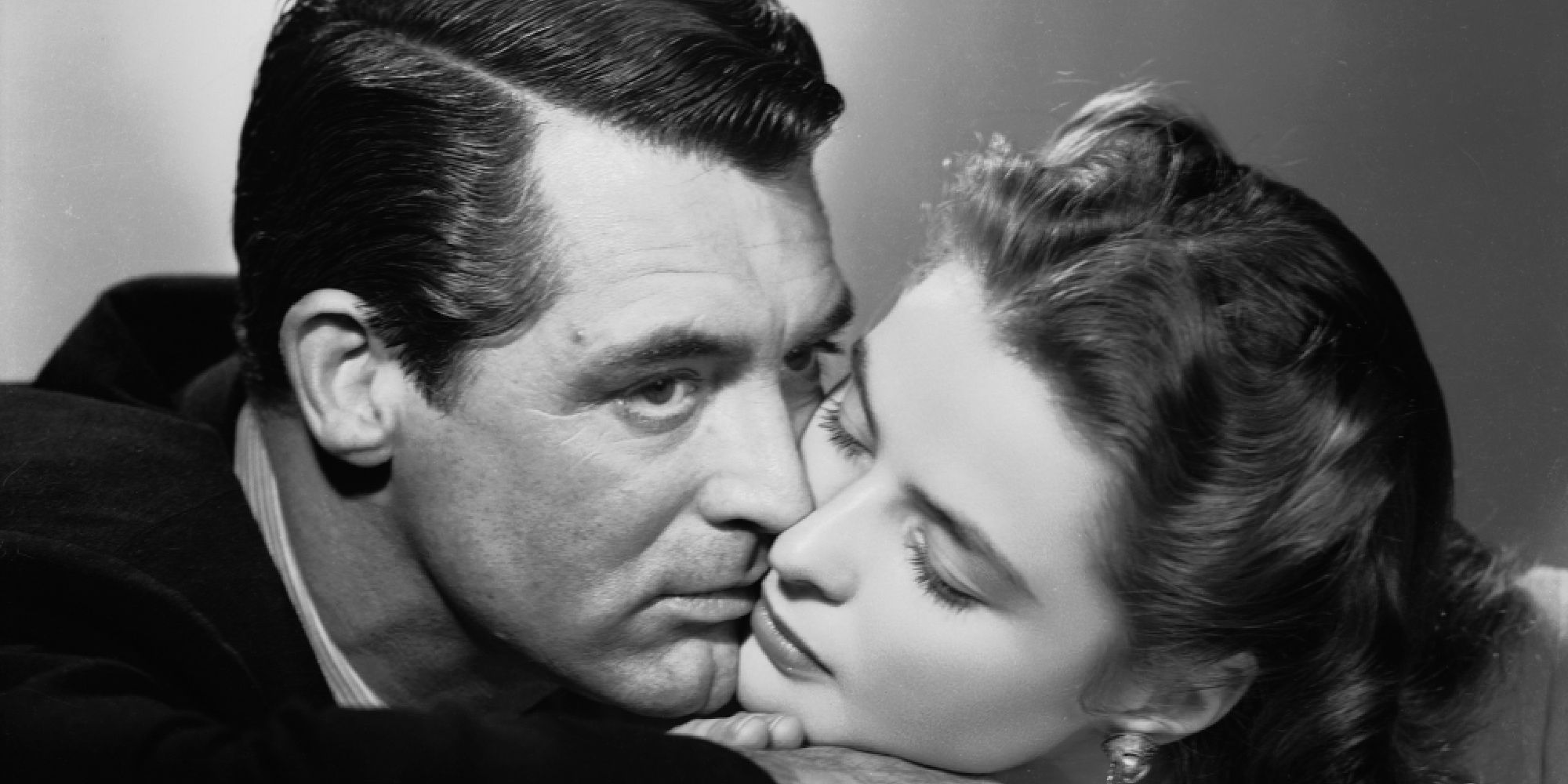 Alfred Hitchcock's work in the 1920s and 1930s is severely underrated; while some favorites like The 39 Steps and The Lady Vanishes are remembered fondly, there are many gems such as Secret Agent, Sabotage, and the original The Man Who Knew Too Much that deserve more love from classic movie buffs. What perhaps makes these films less appealing to cinephiles is that the actors Hitchcock uses are really nothing more than perfunctory placeholders; they appeared and executed lines on command as Hitchcock commanded, but his direction was more focused on action, movement, and progressing the story and suspense. Things begin to change with Hitchcock's first American production, the Best Picture winner Rebecca, which featured the beloved Hollywood icons Joan Fontaine and Laurence Olivier. These stars gave Hitchcock's movie bigger names to draw in crowds to a more romantic story than his usual thrillers.
Alfred Hitchcock started using stardom differently in 1941 when he worked with Grant for the first time on the psychological romantic thriller Suspicion. Grant was already a proven movie star who was immensely popular with audiences, as his signature wink and semi-sarcastic drawl had established an immediate box office draw. However, Cary Grant's most memorable work at the time had been in comedies like Bringing Up Baby, His Girl Friday, and The Philadelphia Story; these films didn't exactly have a lot in common with the thrillers that Hitchcock was known for making. However, casting a more broadly comedic star like Grant in the role of the irresponsible playboy Johnnie Aysgarth ended up being a stroke of brilliance; audiences turned out to see what they thought would be another heroic Grant role, only to learn that his Suspicion character was a gambling scoundrel with possible murderous intentions. Grant's inherent charisma made the film's twists and turns even more shocking.
If Suspicion felt like a good estimate of what Grant and Hitchcock could do together, Notorious was the film that sealed their partnership. Grant was essential to Hitchcock's fascination with playing with audience expectations, and in turn, he was making Grant a better actor. Notorious cast Grant in a more serious role as the U.S. government agent T.R. Devlin, who must investigate a group of German war criminals that escaped justice at the end of World War II and are hiding out in Rio de Janeiro. Over the course of his mission, Devlin begins to fall in love with Alicia Huberman (Ingrid Bergman), the daughter of one of the Germans, who he's enlisted to work as his informer. Grant ends up giving one of the most emotionally compelling performances of his career, as he's caught between personal and professional obligations by the parameters of his mission. Grant's stardom made the story even more emotionally rewarding and resulted in one of Hitchcock's finest romance films ever.
RELATED: The 25 Best Alfred Hitchcock Movies, Ranked
Cary Grant Set the Stage For Modern Action Stars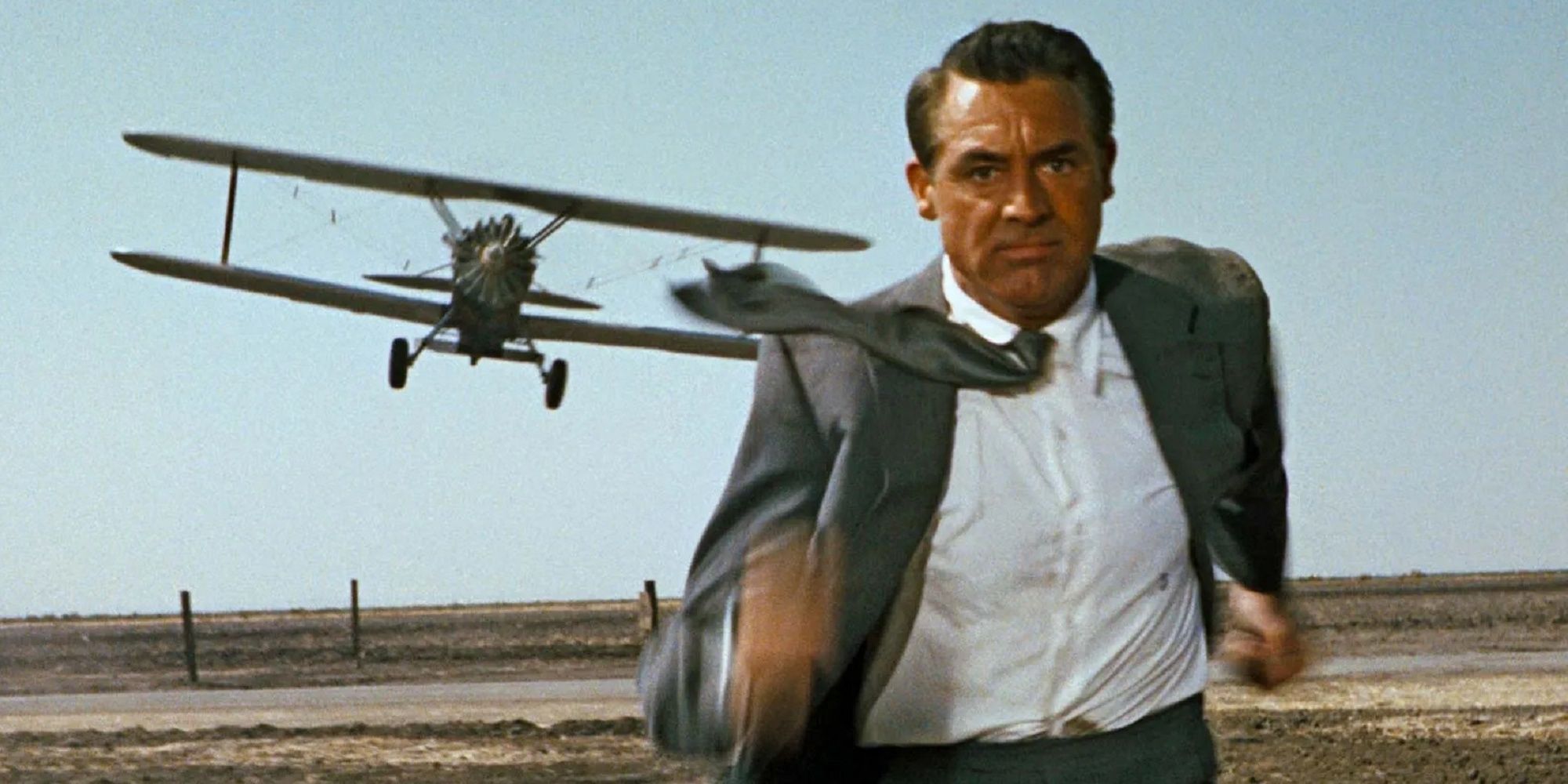 Following his initial collaborations with Cary Grant, Alfred Hitchcock began working with other mainstream actors and working to subvert expectations about them. He began casting Jimmy Stewart in psychological thrillers like Rope, Rear Window, and Vertigo, which was certainly a change of pace compared to Stewart's more heartfelt roles in classics like It's A Wonderful Life or Mr. Smith Goes To Washington. There was more intentionality behind his casting, and Grant was becoming an even better actor in non-Hitchcock projects like None But The Lonely Heart, An Affair To Remember, and Mr. Blandings Builds His Dream House. However, the pair did reunite to create again for what would become the template for modern action movies with To Catch A Thief and North by Northwest.
To Catch A Thief isn't the finest film of either of their careers; it was a reversion to a more traditional Hollywood caper in an era where Hitchcock's work was becoming more experimental. However, Hitchcock did see that the simple casting of Grant, a few luxurious locations, and a few expertly executed action sequences could result in a pretty entertaining movie. Watching this movie, it felt like Hitchcock was safe with Grant to take a risk and make something lighter and more crowd-pleasing; To Catch A Thief is a fairly ordinary script that was turned into a classic because of the personal touch that Grant and Hitchcock gave it. To Catch A Thief essentially felt like a rough draft for the definitive masterpiece that was 1959's North by Northwest.
North by Northwest takes the classic Hitchcock premise of "an ordinary man caught in extraordinary circumstances" and combines it with some of the most propulsive action thrillers ever made; the structure of North by Northwest from the inciting incident to the final set piece would become a perfect structure that could be applied to action classics such as Die Hard or Speed. Cary Grant was perhaps the first mainstream "action hero," whose name suggested to the audience certain expectations they should have. Grant laid the groundwork for nearly every action star that followed him, from Arnold Schwarzenegger to Tom Cruise.
Alfred Hitchcock worked with many great actors throughout his extensive career, but none were more important than his work with Cary Grant. Grant would go on to doing more traditional comedies that didn't necessarily represent the full extent of his abilities. With the exception of Psycho, Hitchcock's work in the 1960s wasn't particularly notable. While perhaps this could be chalked up to both of their advancing age, it's interesting to simply imagine what another collaboration between these two legends would have looked like.