when it's time to return to the franchise Mission Impossible – Dead Reckoning Part 1Writer and Director Christopher McQuarrie I only know that the heroine is playing a rival role Tom CruiseEthan Hunt.In an interview with Collider Steve Weintraub, Hayley Atwell Revealing that her character, Grace, was actually the result of a long-term collaboration with the filmmaker, experiences throughout production helped her shape the action-packed Impossible Mission Force (IMF) legacy.
dead reckoning Ethan Hunt battles an all-new beast that threatens humanity as well as his own past.This penultimate entry reintroduces familiar characters such as Henry CzernyEugene Kitteridge of , as well as new faces such as Pom Klementieff, Shay Whighamand Grace of Atwell. During the one-on-one chat, Atwell discussed the intense training and collaborative process required to find the characters, and how the script was modified to better serve the story as the characters were being developed.
Atwell also discusses Cruise's status as an on-set partner, pinpointing Hunter's weaknesses and whether she realized what she was joining when she first said "yes" to the IMF. promise.For more on how she got involved Mission impossible The franchise changed Atwell's life, and you can watch or read the full interview on video or in transcript below.
Collider: So I really want to start by saying my sincere congratulations. This movie is great. This is the fastest 2.5 hour movie I've seen in a long time. I want to specifically talk about the fact that sometimes when you're cast, you can play a small part and it's still cool, but when you're cast, Tom (Cruise) and Chris (McQuarrie) ) was like, "Yes, you have a role to play. You're in all the action. Ready?"
Atwell: Yes, a lot.For context, when I came in for a screen test, McQ met me in a play ten years ago and he said, "What you do on that stage, I want to bottle it up and then Put it on screen and write down a character that fits you, but I don't know what that is yet." Cut to 10 years later, and he calls me and says, "Would you like to come in and read with Tom? Considering creating the next part Mission impossible, looking for a new heroine opposite him. "
There wasn't a single role I had to fit into, just a quick note like this: "We want to find actresses who love this work ethic, love the process, love to collaborate and put their all into each job." Opportunities for these resources to work with these experts. From this, a character will emerge. ' So it's a feeling that you can write yourself into the story every day, or if you get hesitant, or a little scared, or a little bit like, "Ugh, or you take your eyes off target, you also It's okay to get out of the movie. That's what collaboration feels like. So I came in and said, "We don't know who this character is," she didn't have a name for a long time, "but I'm going to try a lot of different things and we'll see what happens What, we'll see what the movie wants. I look at what the camera wants and ultimately what the audience wants. ' So, Grace here.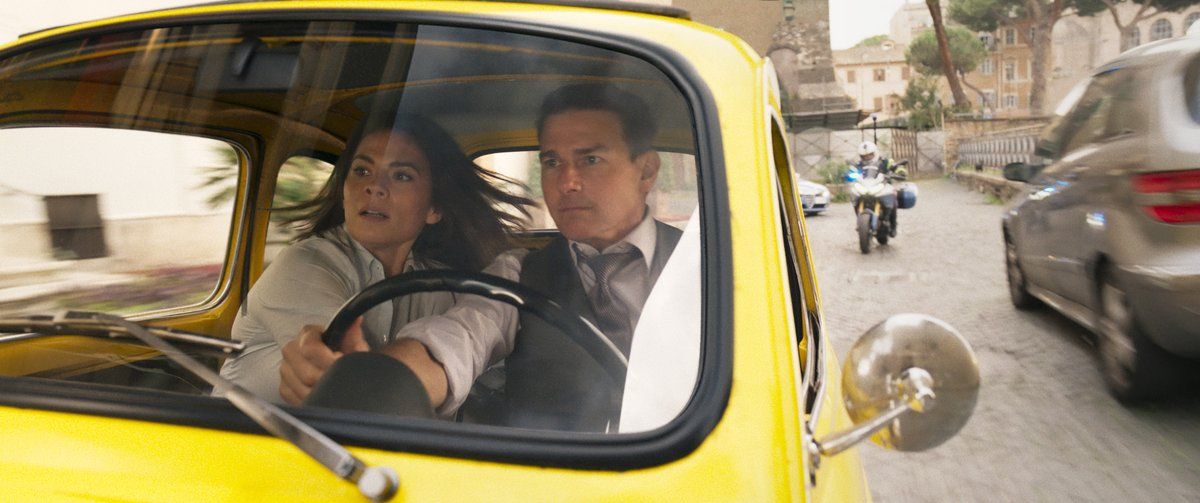 Also, the other thing about this series is that Chris is really good at making great female characters. Let's talk about the car chase in Rome. It's so incredible and unique because it adds humor that feels deserved, not just forced to make people laugh. Talk a little bit about shooting that scene, because you're also shooting in Rome during the day and the streets are blocked off. It's crazy.
Atwell: This is crazy. You are absolutely right. You know, McQuarrie is an incredible writer. He really understands structure and pressure, and how there's inherent tension in how to put characters in situations they shouldn't be in or don't want to be in. So the comedic element of it is a comedic reprieve between moments of how high the stakes are, but nothing feels too pushed, too forced, too out of hand, as you could say. Every time we try something that feels funny or feels a little too cute, it doesn't work, but we can feel it and we can change and pivot and do other things.
But a lot of the humor comes from the natural situation of Ethan Hunt being destroyed by a Fiat 500. I mean, that's so wonderful in itself. The car becomes a character in itself, so Grace, an outsider who doesn't know who Ethan Hunt is, looks at a man instead of turning on the engine and turning on the windshield wipers—she's a little worried for him. She's also a little concerned that she's not with someone who really knows what she's doing (laughs), so I think, in this case, it's easy to find comedy between us.
One of the things I love about Tom is that he's willing to look stupid on camera, and there's a shot in this one where he almost gives up and is like, "I don't get it!" A lot of actors wouldn't do this shot, you know mine mean?
Atwell: Absolutely. I'm glad you noticed this because you can see him leaving his ego and pride at the door every day. He's able to see strength for great moments in the movie or new things we didn't see him do as Ethan Hunt. Watching him discover Ethan's weaknesses and slightly idiosyncratic versions where Ethan feels a bit embarrassed or humiliated – he's really leaning towards that – the funnier it becomes, the more we like him. He's very good at understanding what the audience wants.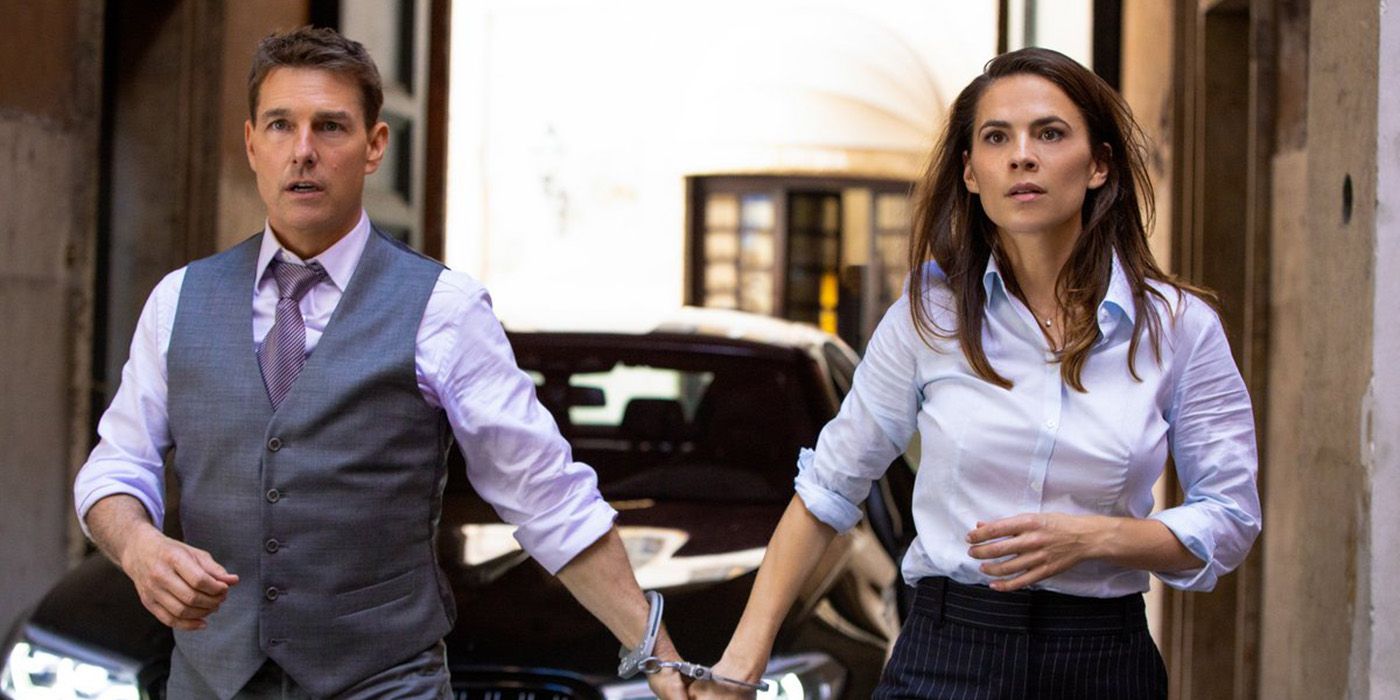 The other thing about playing this character — because you're playing both characters at the same time — this movie has been in the works for basically 20 years and will continue until early next year. Again, I don't know how much you played in the second installment, but did you ever hesitate to accept a role that would take years of your life? Maybe you didn't know it at the time, but a little bit about that.
Atwell: (laughs) Yeah, we don't know. I think if they're ambitious, then it's pretty obvious to me that maybe it's going a little too far. The training alone took five months before we started filming. You also get the sense that they won't stop until things are right. They are very committed to presenting the audience with a movie that really satisfies them and surprises them from the last one. So when you're there, you get a sense of why things are taking so long, you get a sense of the level of detail in each department, and you get a sense of the changes they made the day they came up with something better. idea. They said, "You know what? We thought the idea had come to fruition, but in reality, we've come up with something more interesting," and of course it happened because of a sudden change of location or something I did, "You know what? Let's actually make her turn left at this moment instead of right."
I like working this way because it feels so energizing. If it's a script that we shoot every day, that doesn't change, that's the same, then that requires varying degrees of patience. But the things I was asked to do and the opportunities to learn were so many that it went way beyond the film and really changed my life.
Plus, very few filmmakers have been able to do what Chris and Tom did without a script. It's crazy what they can do.
Atwell: It's unbelievable.
Mission Impossible – Dead Reckoning Part 1 Opens in theaters July 12. Check out Collider's red carpet interview with Tom Cruise below.