Welcome, foolish mortals. It has been 20 years since 2003's The Haunted Mansion film, and the beloved story based on the Disneyland theme park attraction is getting a reboot with a completely new plot. With a bright new writing and directing team, Haunted Mansion (2023) is preparing to give Disney fans a new twist on the old tale while raising some of its oldest lore from the dead. If you can't wait to see who will embody your favorite Disney ghosts, specters, and caretakers, then let us be your ghost host as we take you on a little tour of Haunted Mansion's cast and characters. The happy haunts are beginning to materialize…
The film's official description is as follows:
"A single mom named Gabbie hires a tour guide, a psychic, a priest, and a historian to help exorcise their newly bought mansion; after discovering it is inhabited by ghosts."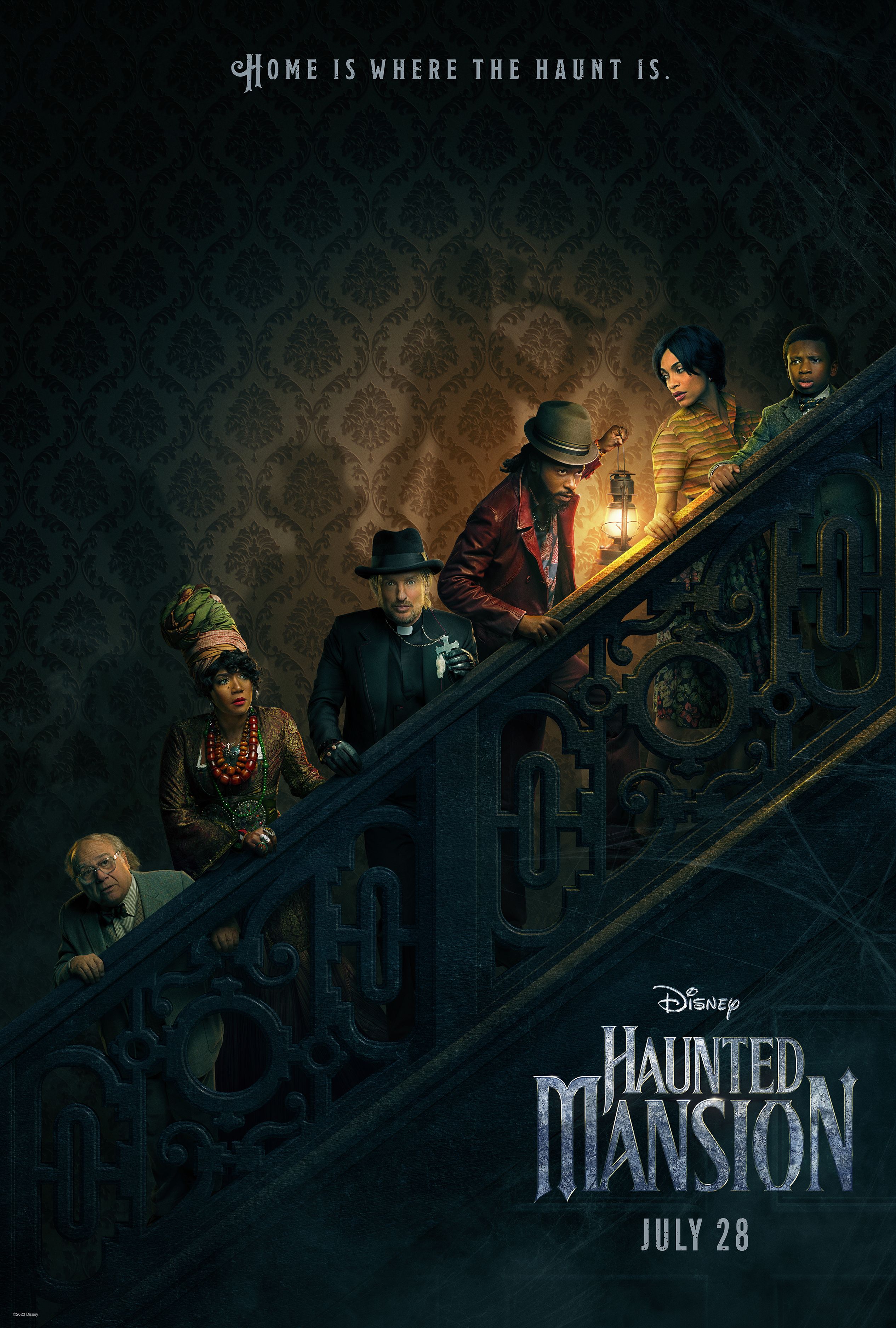 Haunted Mansion
Release Date

2023-07-28

Director

Justin Simien

Cast

Jamie Lee Curtis, Rosario Dawson, Tiffany Haddish, Winona Ryder

Rating

PG-13

Runtime

122 minutes

Main Genre

Comedy
Rosario Dawson as Gabbie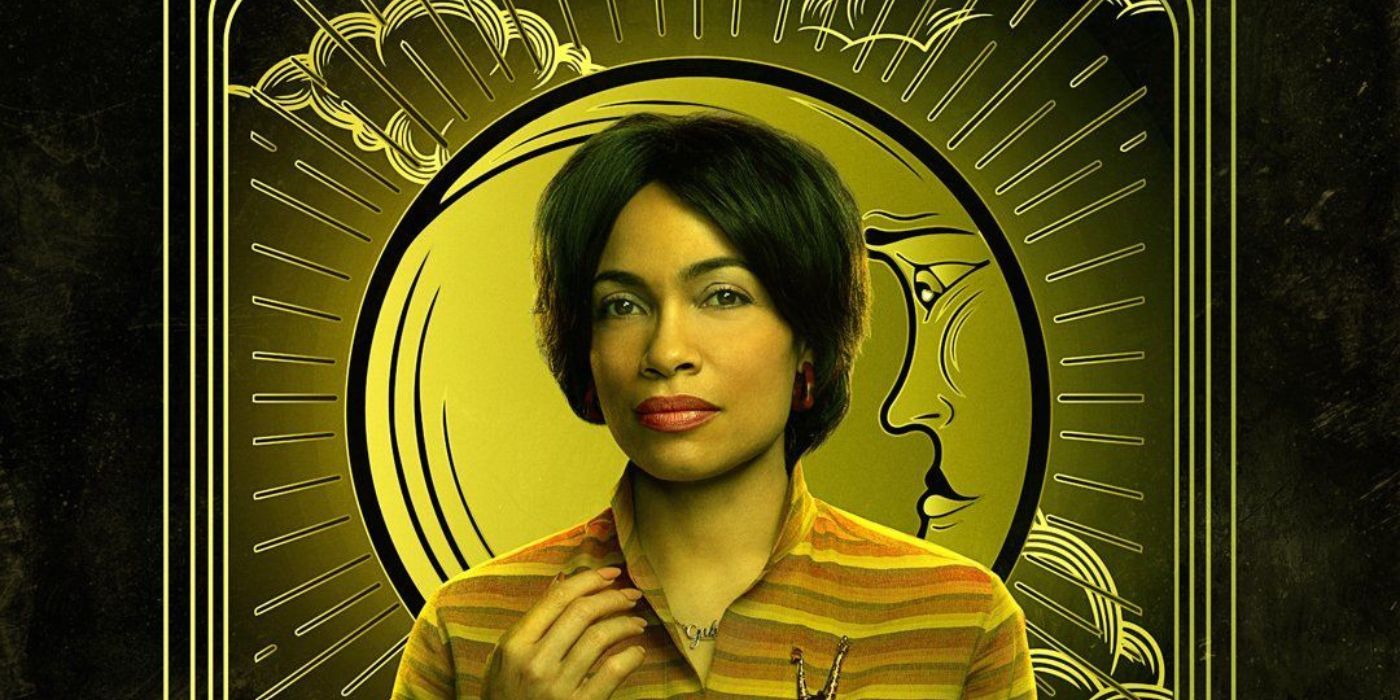 The lead character of Gabbie is taken on by prolific actress Rosario Dawson. Dawson began her acting career at the age of 14 when she appeared in a 1993 episode of Sesame Street. In the thirty years that followed, the talented actress has taken on more than 128 roles, most notably that of Mimi Marquez in the musical drama Rent. View Askewniverse fans will know Dawson as Becky, the love of Dante's life in the Clerks films, and Star Wars fans will recognize her as the live-action Ahsoka Tano, the powerful rebel Togruta Jedi who appeared in The Mandalorian, and is getting her own spin-off series. Her character Gabbie is a single mom who already has plenty to deal with when she moves with her son Travis to their new mansion home, only to find that it is terribly haunted.
Jamie Lee Curtis as Madame Leota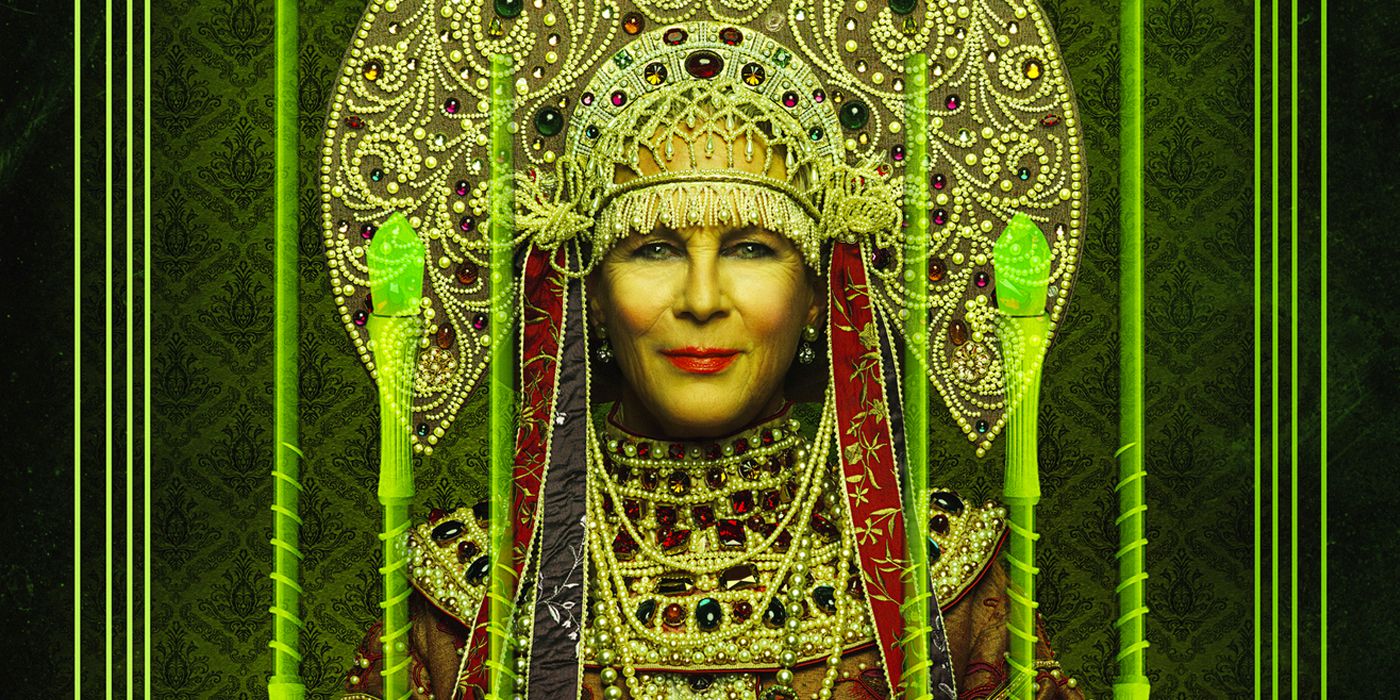 Jamie Lee Curtis takes on the role of Madame Leota. Curtis is a renowned actress who is widely recognized for her decades-spanning role as the iconic final girl Laurie Strode in the Halloween film franchise. In 2022, Curtis played the role of Laurie one last time in Halloween Ends. Outside of horror, Curtis recently appeared in the groundbreaking, mind-bending film Everything Everywhere All at Once, for which she won the Oscar for Best Supporting Actress.
Madame Leota has seen a number of incarnations and is an original character in the Disneyland attraction. According to Disneyland attraction lore, Madame Leota Vardo was a clairvoyant palm reader and potion brewer originally from Salem, Massachusetts. She is said to be inadvertently responsible for the Salem Witch Trials and subsequently fled the state. It is believed Madame Leota died sometime in the 1600s, which is when she began to haunt the Séance Room of the mansion, appearing as a disembodied head within a glass orb, reciting incantations through a puff of blue smoke.
Owen Wilson as Father Kent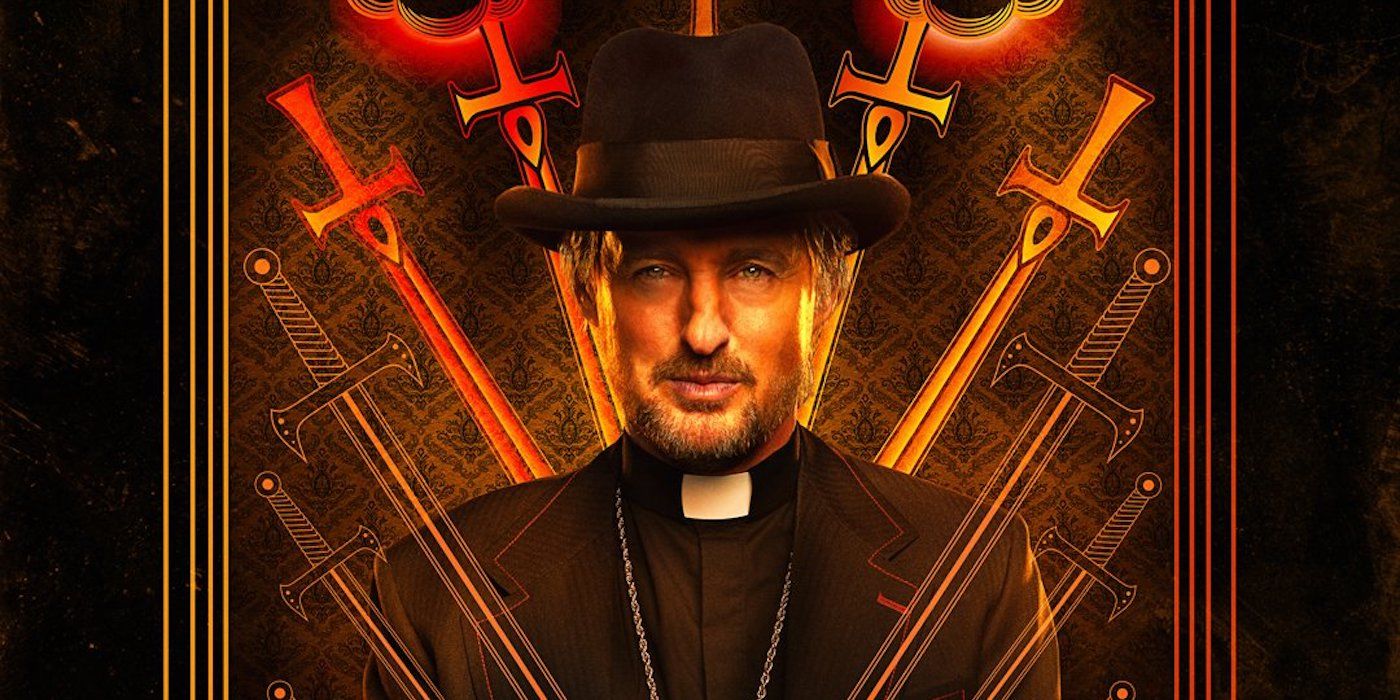 One of the people enlisted to assist Gabbie with ridding her home of spirits is Father Kent, an unusually informal priest entrusted with exorcizing the ghosts from the mansion. Kent is portrayed by Owen Wilson, who brings his laid-back comedic style to the character. Fans will no doubt be wondering if the actor's trademark "wow" makes it into the film (it probably does). Along with that characteristic quote, Wilson is known for his roles in such hilarious films as Wedding Crashers and Zoolander, as well as being a recurring cast member in many Wes Anderson films, including The Royal Tenenbaums and Bottle Rocket.
Danny DeVito as Bruce, College History Professor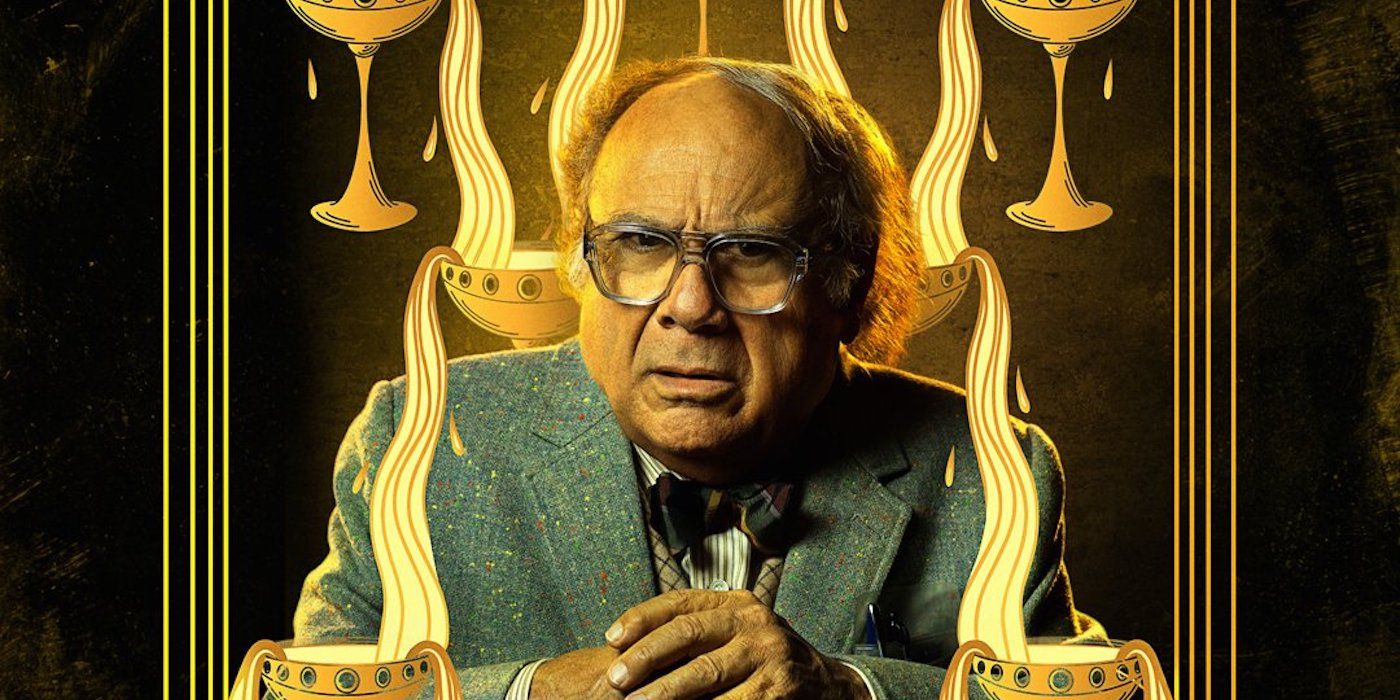 Danny DeVito takes on the role of smug history professor Bruce, who has also joined the ranks of those assisting with the ghoulish infestation of the estate. DeVito began his acting career in the 70s appearing in such projects as One Flew Over the Cuckoo's Nest and Taxi, and had a memorable performance as The Penguin in 1992's Batman Returns. In 2006 though, DeVito moved from the role of producer to actor on the long-running series It's Always Sunny in Philadelphia, creating the well-loved, yet highly immoral character Frank Reynolds.
Tiffany Haddish as Harriet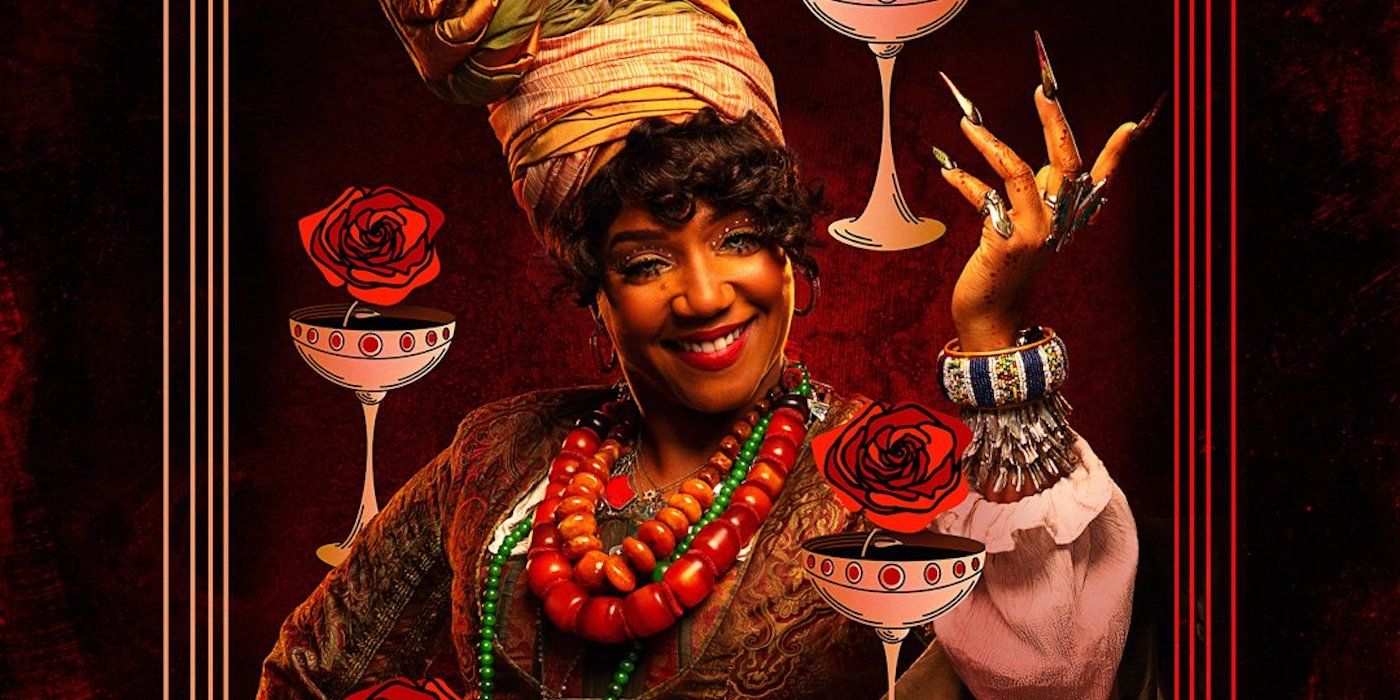 Harriet is an unfortunate and possibly jinxed psychic hired to help communicate with the spirits residing within the walls of the mansion. The character is portrayed by actress and stand-up comedian Tiffany Haddish, who is perhaps most associated with her role as Dina in the 2017 film Girls Trip. Since her role in the outlandish comedy, Haddish has had a prolific career, branching out into voice acting and taking on roles in non-comedic projects such as the 2022 short Run. Since 2022, Haddish has also been starring in the Apple TV+ mystery anthology The Afterparty.
LaKeith Stanfield as Ben Matthias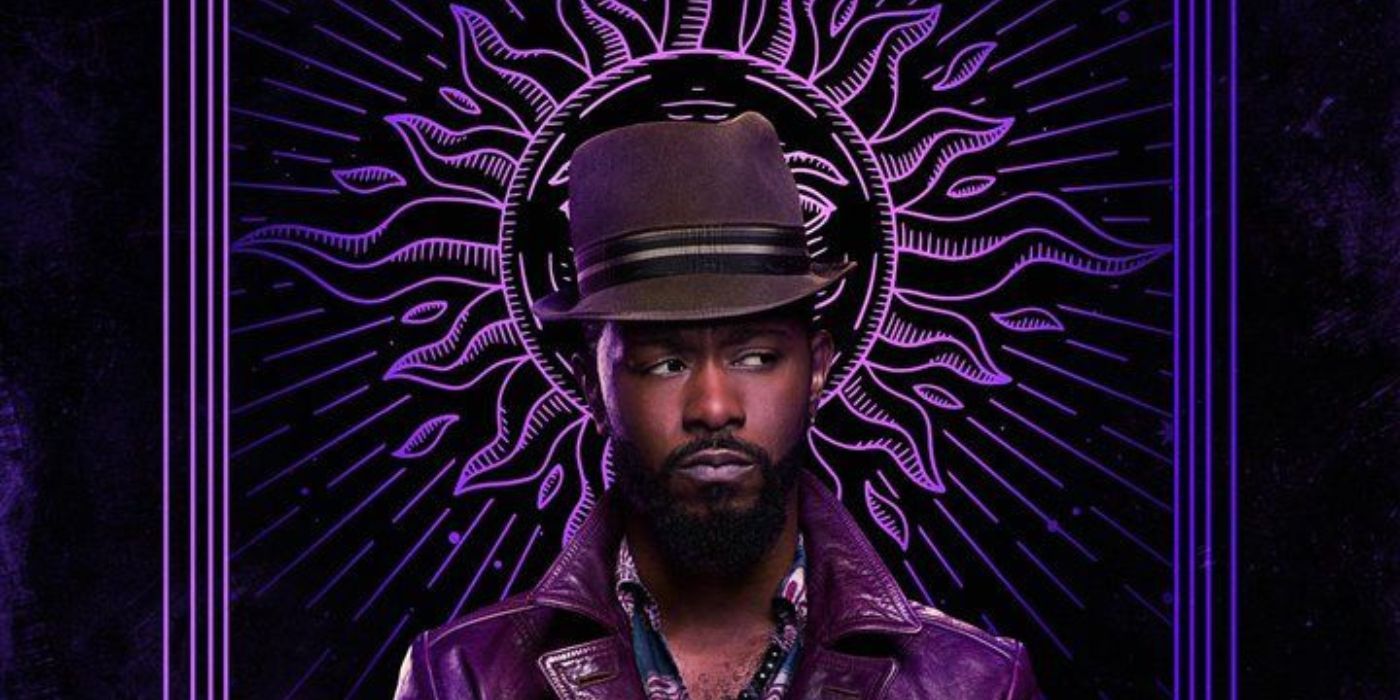 Ben Matthias was an engineer who worked on a camera said to capture images of paranormal activity. Unfortunately, Ben's beloved wife died, and with her gone, the engineer's life fell apart. Ben now works as a ghost tour guide in New Orleans, though he doesn't believe in ghosts anymore. Perhaps his time in the mansion will restore his faith in the paranormal. Sorry to Bother You actor LaKeith Stanfield portrays the heartbroken tour guide. Stanfield is best known for his lead role as Cassius Green in the surreal telemarketing drama, as well as Lieutenant Elliott in Knives Out and Darius in Donald Glover's Atlanta.​​​​​​​
Related:'Haunted Mansion' Review: Justin Simien's Spooky Comedy Is a Ghoulish Delight
Jared Leto as The Hatbox Ghost / Alastair Crump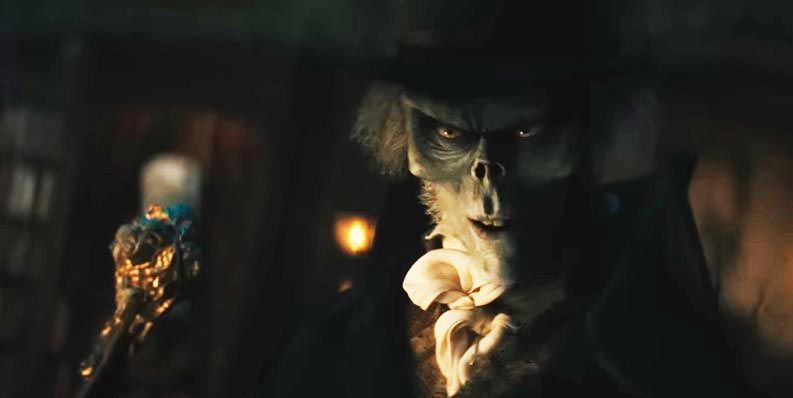 Another alumnus of the original ride given new life in the film is The Hatbox Ghost, a ghoul removed from the original attraction within weeks of its opening due to issues with its lighting. In 2015, the hatter returned and the original trick of his head disappearing off his shoulders and reappearing in his hatbox was finally operable. In Disney lore, it is said that the Hatbox Ghost was linked to ax-killer Constance Hatchaway, who decapitated wealthy men after marrying them in order to inherit their assets. Fans of the story hope to learn more about the hatter's origin, and the truth of his demise in Haunted Mansion.
Jared Leto has played some rather unbalanced characters in his acting career, so his taking on the role of this terrifying trickster seems perfectly cast. Some of Leto's most well-known early roles include Jordan Catalano in the 90s teen drama My So-Called Life and Harry Goldfarb in Requiem for a Dream. In more recent years he has taken on roles in darker and more surreal films, such as Niander Wallace in Blade Runner 2049 and Dr. Michael Morbius in the 2022 film Morbius. Along with working with Disney for Haunted Mansion, Leto is currently set to star in the third film of the Tron film franchise, Tron: Ares.
Chase Dillon as Travis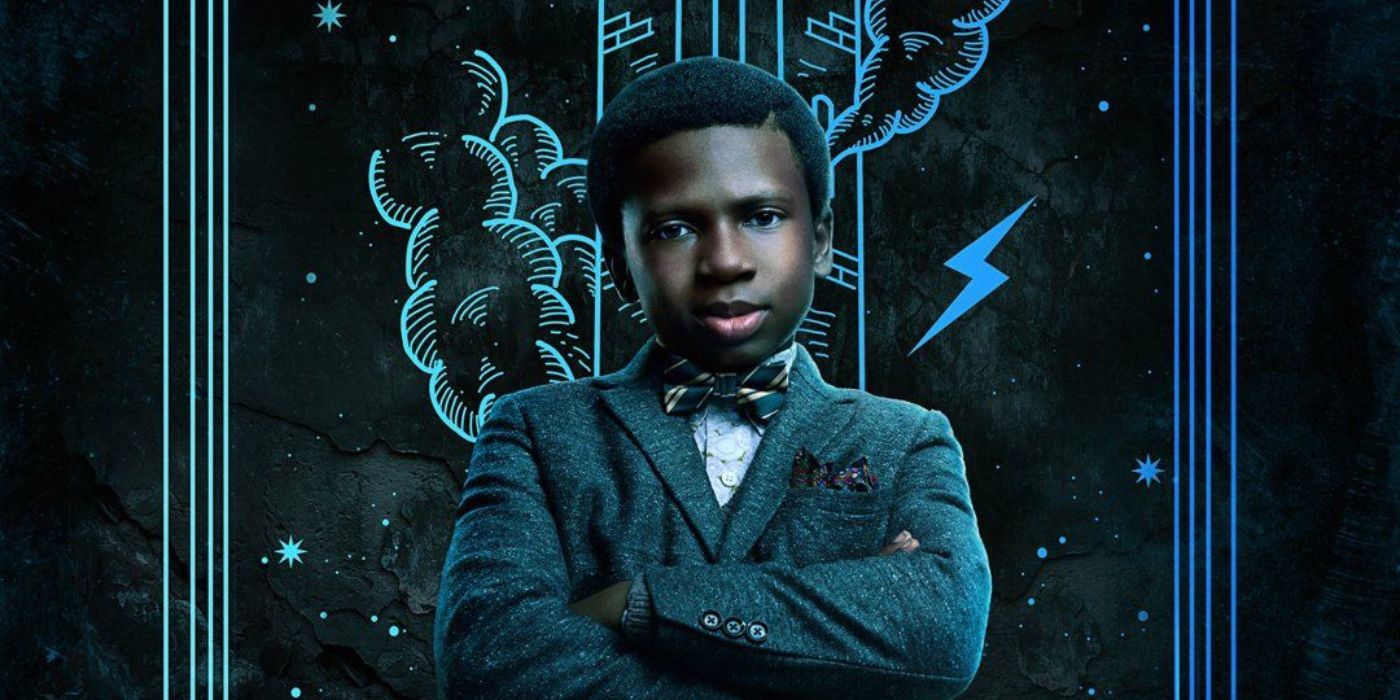 Gabbie's son Travis is portrayed by Chase Dillon, a young actor who began his career with a recurring role in the comedy series First Wives Club. In the years since, the actor has taken on dramatic and voice acting roles, often portraying younger versions of characters, including Nat in The Harder They Fall and Desmond in the 2023 Hulu series Saint X.
Other notable cast members appearing in Haunted Mansion include Winona Ryder (Stranger Things) and Dany Levy (Schitt's Creek), who have been cast as unknown ghosts. A number of ghost characters have been revealed, and are based on the spirits that haunt the original Haunted Mansion ride, including Chad Crumley (Black Panther) as one of the Duelists, a pair of affluent men who entered a gentlemen's duel in the 1800s. This duel would result in both of them dying and with unfinished business, the pair continue their battle as they haunt the halls of the mansion. Rick Andosca (Shazam! Fury of the Gods) embodies the Caretaker Ghost. In the caretaker's origin story, he is not dead and is in fact afraid of the ghosts that haunt the estate he cares for. It appears as though the frightful caretaker has joined their wretched ranks, although the state of his faithful dog Bones has not yet been disclosed. Bryan McClure (The Walking Dead) will take on the role of The Beheaded Knight, a medieval knight who was executed by… beheading. It is said that following the death of his executioner, the two ghosts became friends and haunted the mansion together. The ghost of the executioner who took his life will be portrayed by Tracy Goode (Footloose 2011). Hasan Minhaj (Patriot Act) also has a cameo as a police sketch artist.
Haunted Mansion arrives in theaters on July 28, 2023. Here's Tiffany Haddish and Jamie Lee Curtis talking about the movie in an interview with Collider's Perri Nemiroff.