Editor's Note: The following contains spoilers for 'Haunted Mansion'When the Walt Disney Company set the release date for their reimagining of Haunted Mansion, they probably expected it to scare up some solid box office scores. However, it turns out the scariest thing for Mickey Mouse this Summer wasn't a headless ghost host but was actually a life-size plastic doll and a pipe-smoking nuclear physicist. That's because the combined might of Barbie and Oppenheimer continues to dominate the Summer box office, shattering records well into its sophomore weekend. Plus, Haunted Mansion is also going against A24's Talk to Me, which has become the talk of the indie world and has been praised as one of the scariest films of the year.
This blow really could not have come at a worse time for the House of Mouse, as Disney really can't seem to catch a break this Summer. Despite getting off to a solid start with the moderate successes of The Little Mermaid and Guardians of the Galaxy Vol. 3, it's been downhill from there. Pixar's Elemental just barely broke even, and Lucasfilm's Indiana Jones and the Dial of Destiny woefully underperformed. If the underwhelming opening weekend of Haunted Mansion is any indication, it looks like Disney may be hitting a hat trick of three box office bombs in a row.
Honestly, Haunted Mansion's poor opening weekend is a real shame because the film truly is a fun ride (and vastly superior to the overly campy 2003 film). Director and former Disney cast member Justin Simien delivers a faithful adaptation of the popular attraction, packed with poignant themes, interesting practical effects, and engaging performances, especially from its lead star LaKeith Stanfield. Hopefully, the film will find new life on Disney+, but until then, here is a complete budget breakdown of Haunted Mansion.
Keep in mind that the full budgetary details for tentpole projects like Haunted Mansion are not typically shared publicly. As a result, much of the following is based on reported data, established net worth, etc.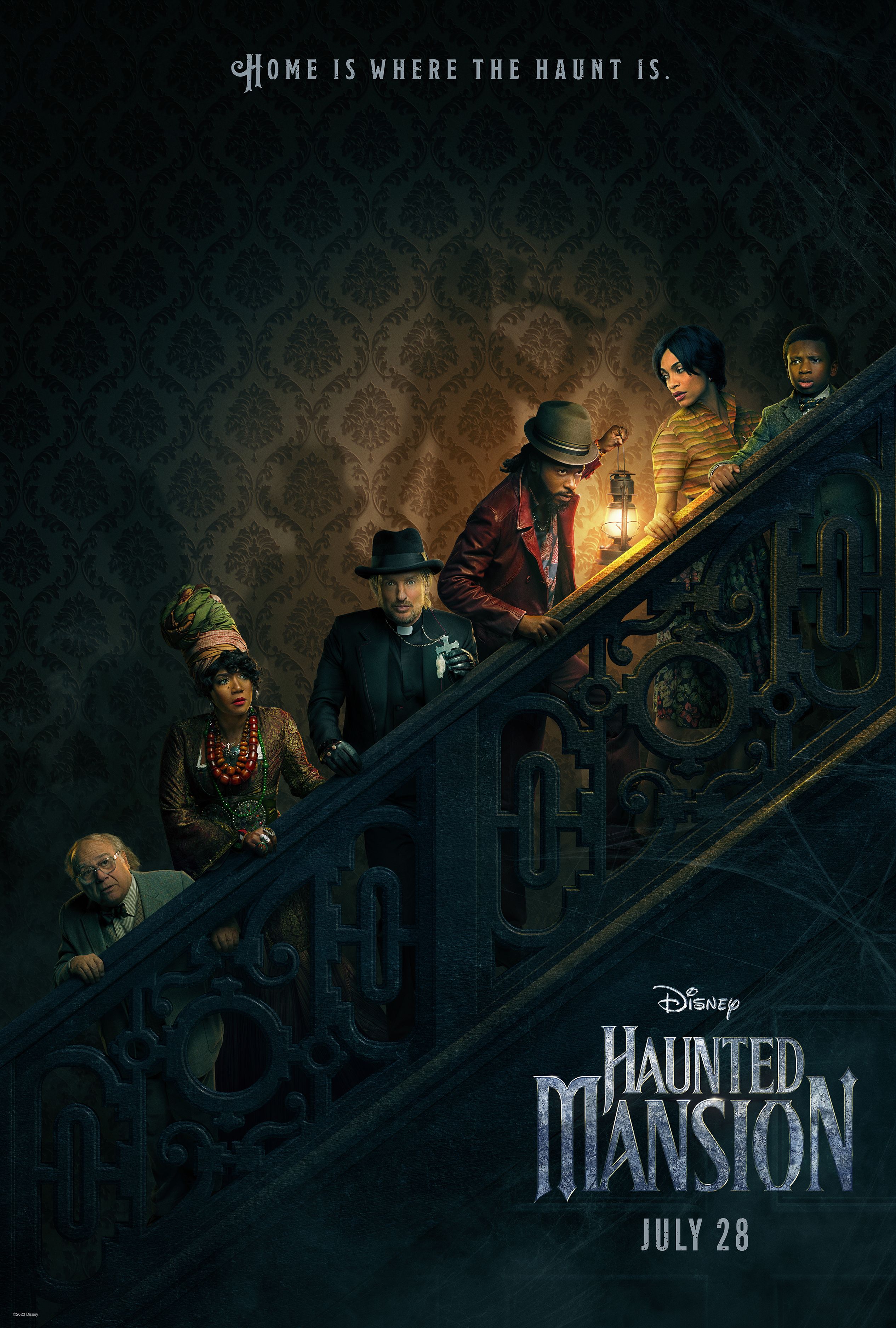 Haunted Mansion
Release Date

2023-07-28

Director

Justin Simien

Cast

Jamie Lee Curtis, Rosario Dawson, Tiffany Haddish, Winona Ryder

Rating

PG-13

Runtime

122 minutes

Main Genre

Comedy

Genres

Comedy, Drama, Family
Budget for Haunted Mansion by Department
Cast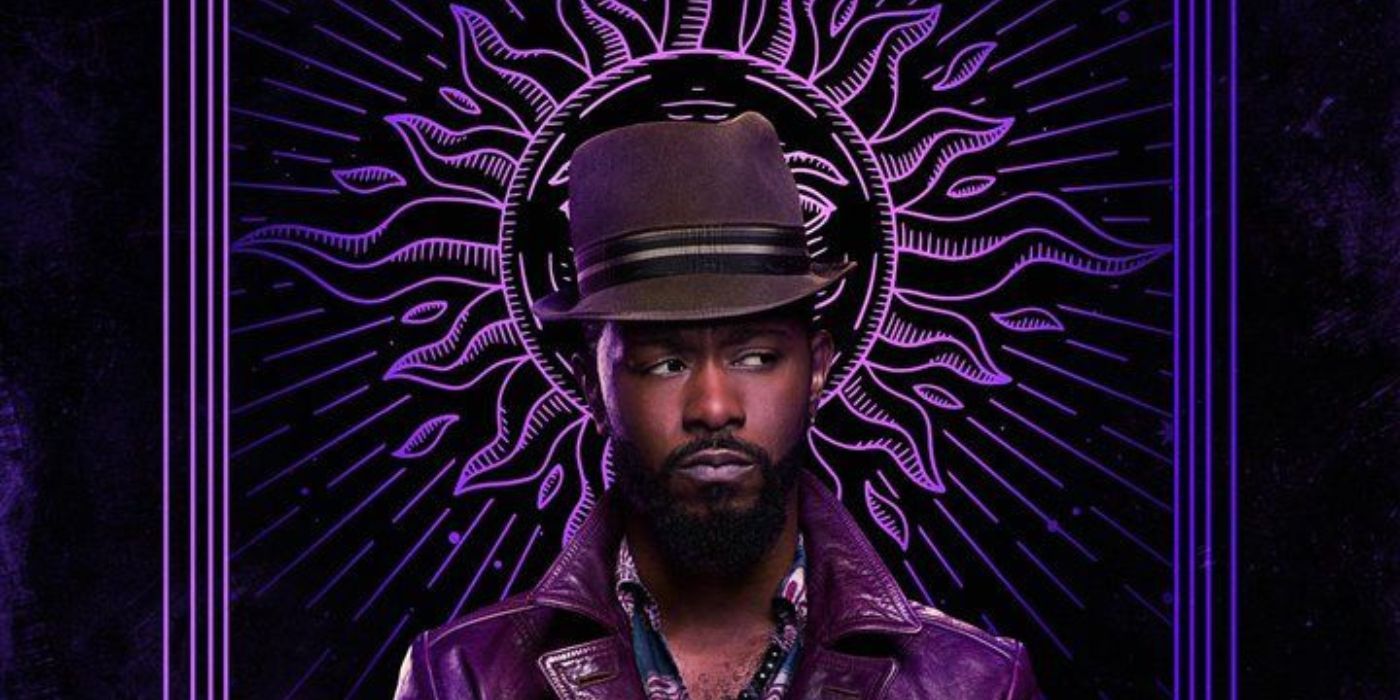 Haunted Mansion boasts an impressive ensemble cast, which likely ate up most of the film's reported $150 million budget. Leading that cast is LaKeith Stanfield, who received an Oscar nomination for his gripping performance in Judas and the Black Messiah. Being the film's lead actor and with a reported net worth of about $4 million, that's likely the minimum Stanfield was paid for his role as tour guide Ben Matthias.
A big supporting player is Morbius' Jared Leto as The Hat Box Ghost, the film's main villain. It's one of the more perplexing casting choices in the film. Not because Leto is bad in the role, but his voice is so heavily modulated to the point where it feels like anyone could have voiced the character. Regardless, being an Oscar-winning actor, Leto's contribution likely did not come cheap. The rest of Ben's ghost-hunting crew includes Ahsoka's Rosario Dawson as Gabbie, Loki's Owen Wilson as Father Kent, Solar Opposites's Tiffany Haddish as Harriet, It's Always Sunny in Philadelphia's Danny DeVito as Bruce, and The Harder They Fall's Chase Dillon as Travis. While some of these actors do have a higher net worth than Stanfield, they were likely paid less due to their supporting roles. Still, we'll assume that most of them were paid at least $4 million a piece.
Finally, there are the smaller cameo appearances from recognizable names. The most prominent of these is easily Jamie Lee Curtis, who plays the fortune-telling Madame Leota, shortly following her surprise appearance in Season 2 of The Bear. Other familiar faces who have smaller roles include Jo Koy (Easter Sunday), Winona Ryder (Stranger Things), and Dan Levy (Schitt's Creek). We estimate that the final total for the cast of Haunted Mansion likely lands somewhere between $50-$75 million, about half of the film's budget.
VFX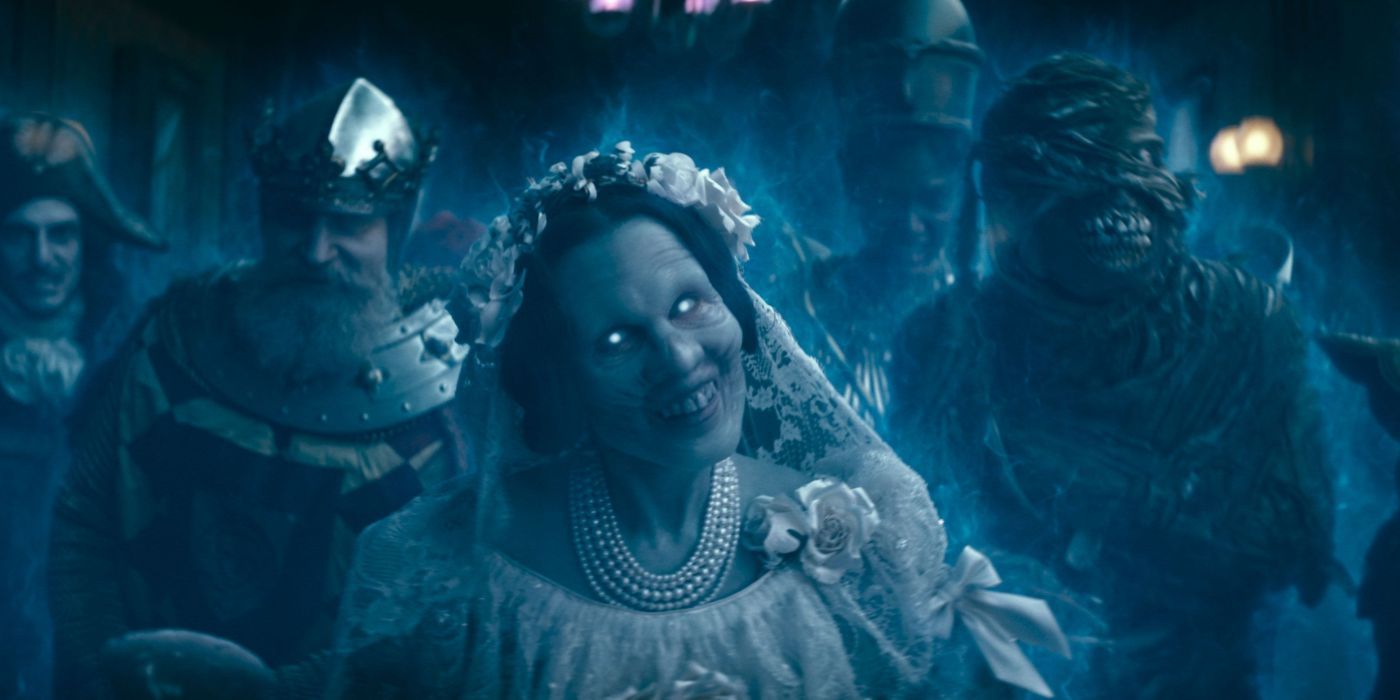 Haunted Mansion 2023 features a welcome blend of both practical and digital effects. With the exception of The Hat Box Ghost, who is primarily comprised of CGI in most cases, the rest of the ghosts are brought to the afterlife through make-up and prosthetics, with a digital hue blue added in post to give them that ghoulish feel. The average budget for blockbusters of this size is typically about $65 million, which would be a fair estimate for Haunted Mansion given the digital and practical effects it utilizes.
Filming Locations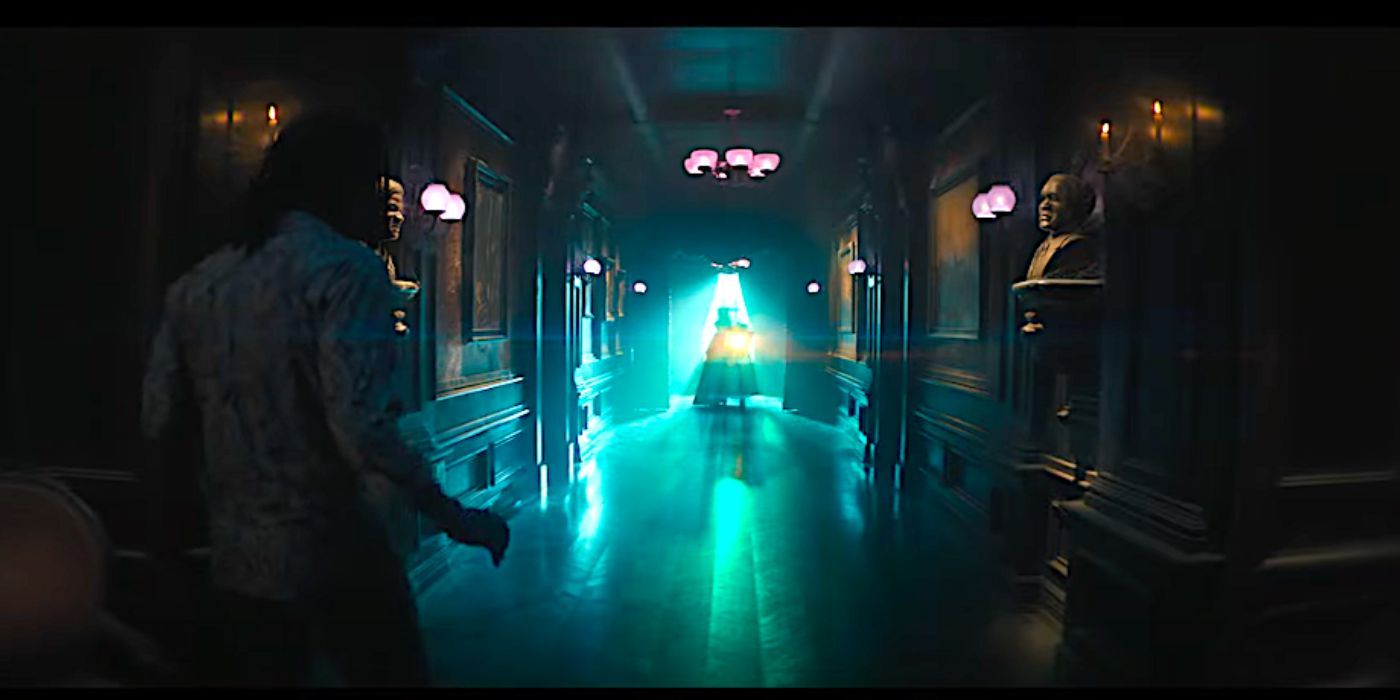 Haunted Mansion conducted almost all of its exterior filming in New Orleans, Louisiana, which seems appropriate given that the Haunted Mansion ride is located in the New Orleans-inspired area of Disneyland, California. The interior mansion shots were likely performed on a soundstage in Atlanta, Georgia – a regular filming location for Disney and other major studios. Filming fees for New Orleans, particularly in the city's parks, can go up to as high as $5,000 per day. Atlanta is a common spot for filming due to Georgia's famously generous tax incentives for productions.
RELATED: 'Haunted Mansion' Director Justin Simien Shares His Incredible Real-Life "Ghost Wink"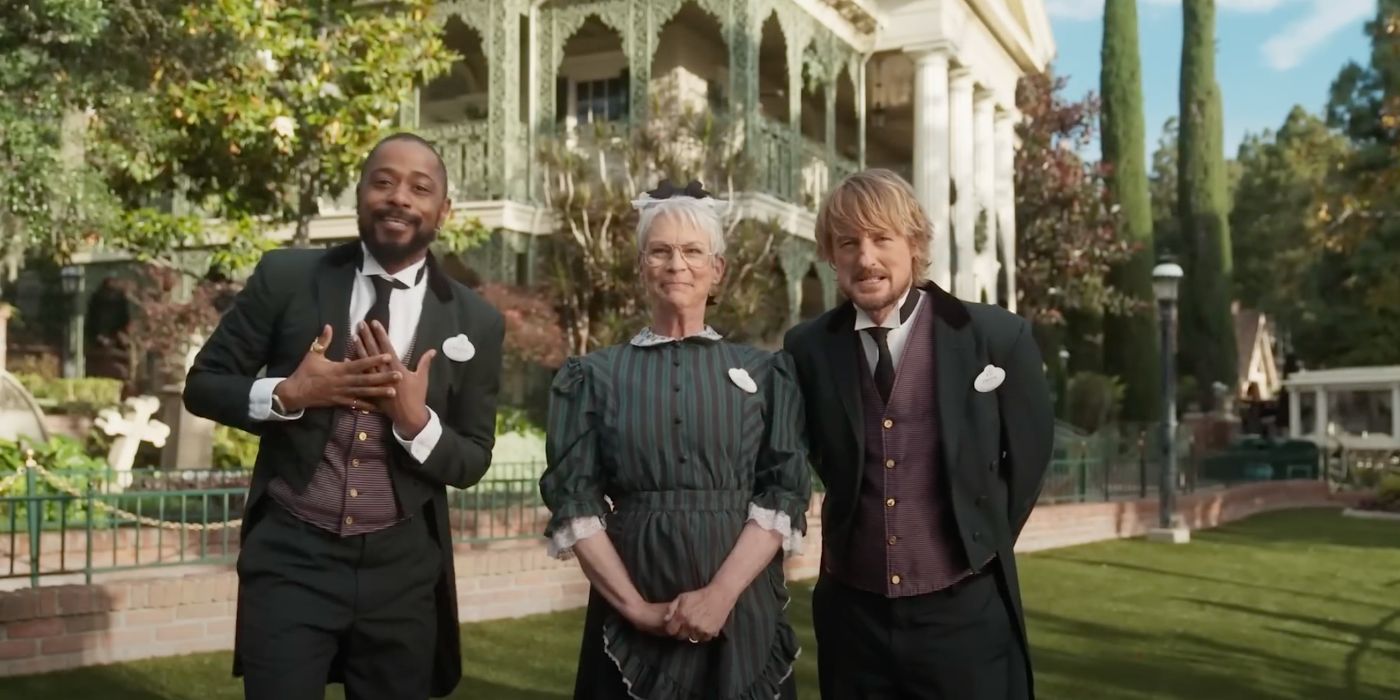 Haunted Mansion's advertising campaign technically began behind closed doors at the 2022 D23 Expo, when Justin Simien took the stage to reveal some exclusive footage and reveal that Jamie Lee Curtis would be in the film. Marketing for the film continued with the debut trailer in March 2023, when the first trailer and posters made their way publicly online. Disney also utilized some viral stunts to market the film, such as having the cast appear on Celebrity Family Feud, as well as having LaKeith Stanfield, Owen Wilson, and Jamie Lee Curtis become cast members at the Haunted Mansion ride for a day to surprise Disneyland guests. With the average blockbuster budget being between $65 million and $200 million, we would say Haunted Mansion's is on the lower end between $65 million and $150 million.
How Much Does Haunted Mansion Need to Make at the Box Office to Break Even?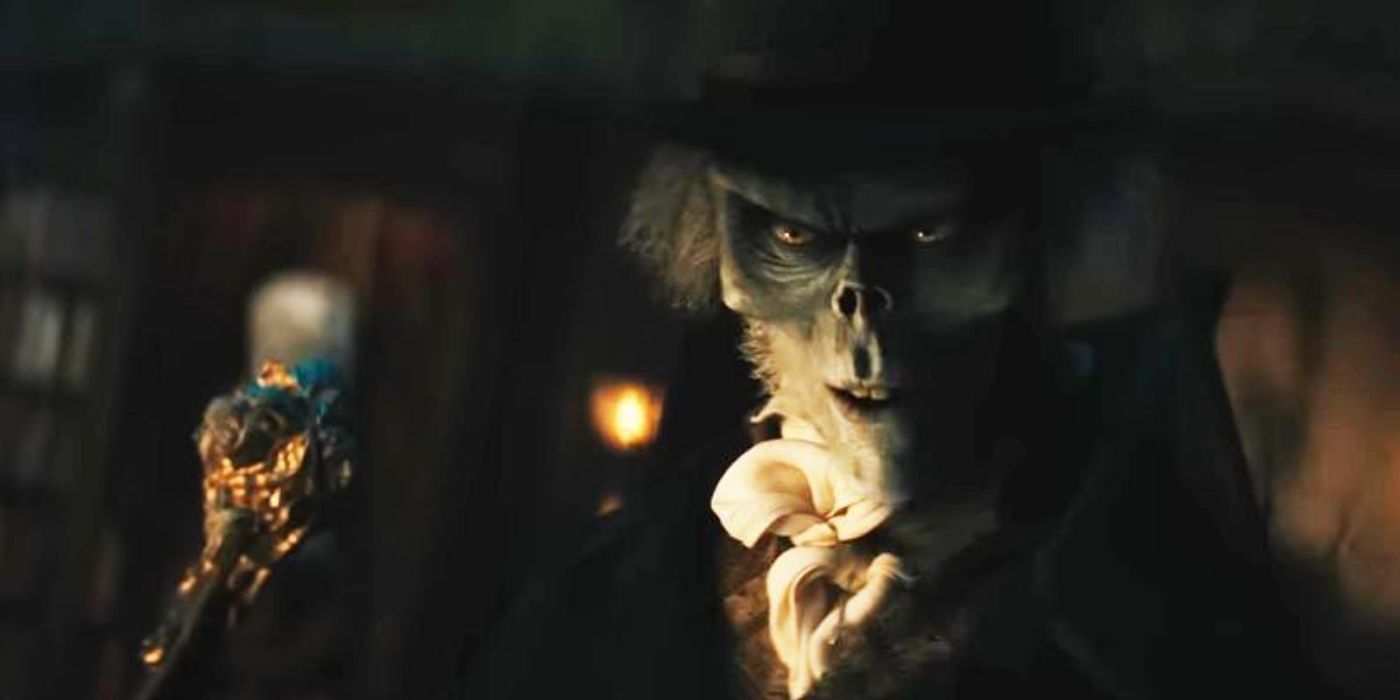 The final reported production budget of Haunted Mansion is about $150 million, with the likely maximum advertising budget being around the same amount. That means in order to break even, Haunted Mansion will need to conjure somewhere around $300 million. In order to be considered a successful scare, Haunted Mansion will likely need to make about $500 million. That's a frightening task for Disney, mainly due to how the film fizzled during its opening weekend.
How's Haunted Mansion Doing at the Box Office So Far?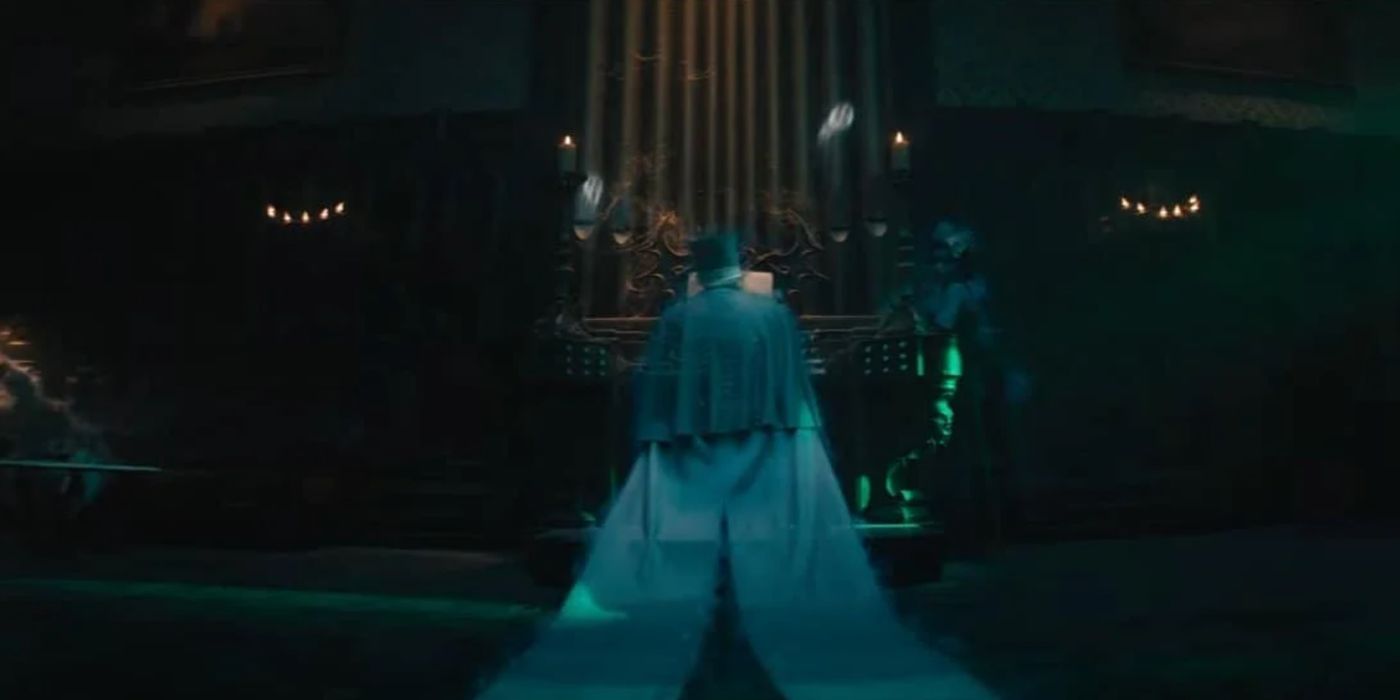 Audiences don't seem to be coming out to socialize with Haunted Mansion, as the film had one of the weakest opening weekends of the Summer so far. With a global opening weekend of just $33 million, that's a lower debut take than both Elemental and Indiana Jones and the Dial of Destiny. It's also the lowest opening weekend for a Disney film in 2023. Both of those prior Disney-produced films, while considered financial failures at the box office, did manage to barely break even at the box office with each making around $300 million at the global box office so far.
Haunted Mansion breaking even in the following weeks is certainly possible, but this upcoming weekend is going to have stiff competition. The critically acclaimed Teenage Mutant Ninja Turtles: Mutant Mayhem is gaining quite a bit of traction online and releases early on Wednesday, August 2. Things won't get any easier on Friday, with Meg 2: The Trench hoping to repeat the international success of its predecessor.
How Does Haunted Mansion's Box Office Projections Compare to the 2003 Film?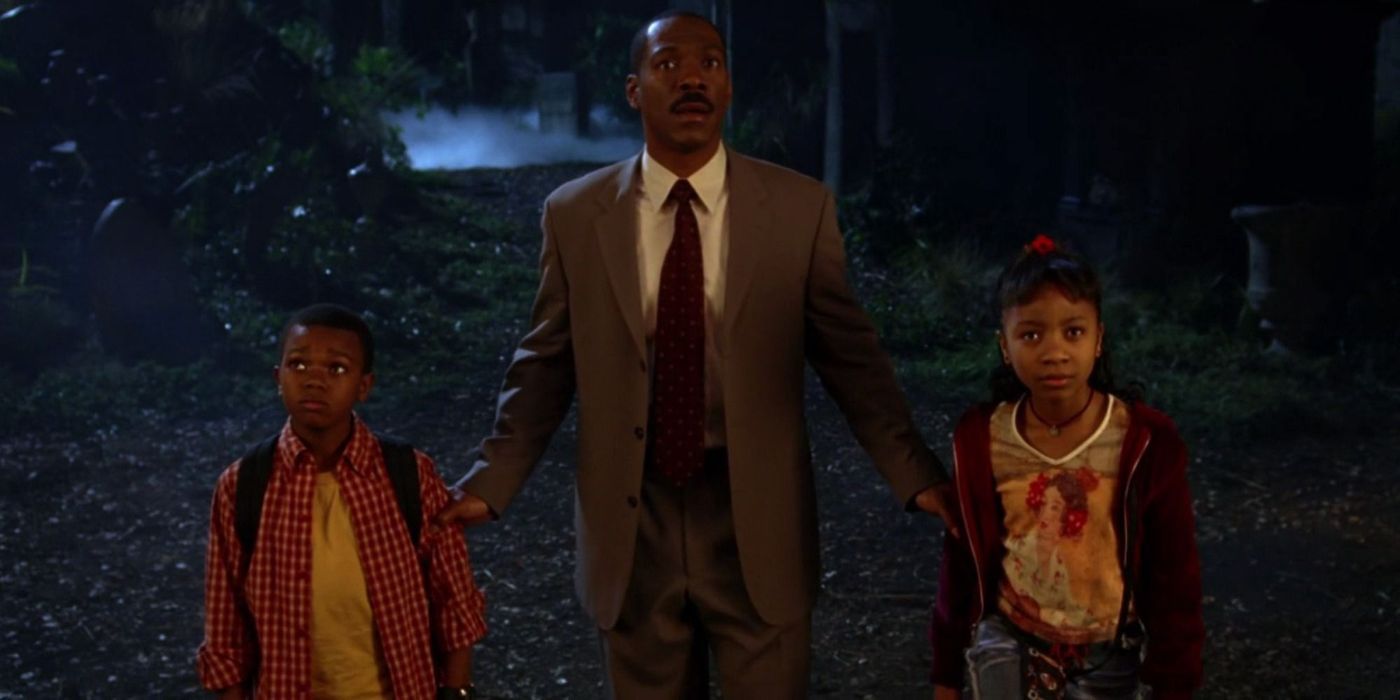 The Haunted Mansion from 2003, starring Eddie Murphy, made almost exactly the same amount of money in its opening weekend as the 2023 film did with $24.3 million. While not a giant success, the original movie did break even with a final box office total of $182 million. While Haunted Mansion breaking even isn't impossible, it needs to make up a lot of ground given its Disney's lowest opening of the year. Either way, the prospects of Haunted Mansion being the third Disney-produced film in a row to bomb at the box office seems probable.