How many vampires does it take to count a pile of rice grains?according to what do we do in the shadows, depending on how many vampires are around to see it. On July 13, the mockumentary returns for a fifth season, and with it comes a potential new vampire named Guillermo (Harvey Gillen). With just over two weeks until the game, FX has shared a new trailer featuring Guillermo testing the limits of his abilities.
The trailer opens with Laszlo (Matt Berry) asked the group what they thought of when they heard "vampire." Nandor didn't respond at first (Kaivan Novak), but Nadja (Natasia Demetrio) offers "friendly" and "welcoming," followed by examples of her very loose definitions of these words. It's the right brand for her. Colin (Mark Proksh) provided rice reviews and they tried to do it for Guillermo. Perhaps fortunately for him, he doesn't seem to have inherited that trait when he's supposed to turn around, but Nando and Laszlo can't resist the urge to count. Finally, Nando adds that vampires can fly ("Bats!"), but Guillermo…can't.
Based on the latest trailer, Guillermo's plan to become a vampire doesn't appear to be going exactly as he intended. In fact, in the season trailer, he does get bitten by another vampire. However, the process was rather messy, so Guillermo may be on the verge of realizing that his long-held dream of becoming a vampire is still just a dream. Also, Guillermo learned early on that he was descended from the vampire who killed Van Helsing, which would also explain why he didn't like the vampire trait.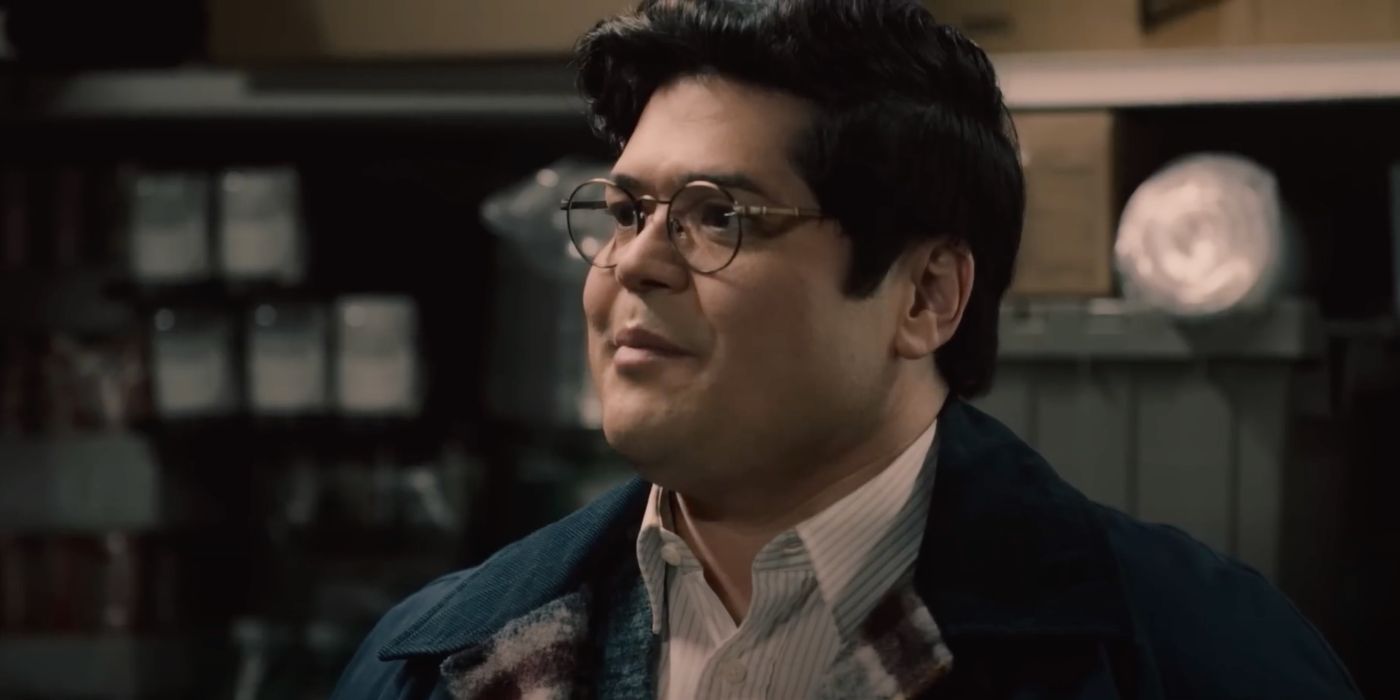 RELATED: 'Things We Do in the Shadows' Season 5: Plot, Cast, and Everything We Know So Far
what else to look forward to what do we do in the shadows Season 5
Aside from the possibility that Guillermo might become a vampire, his relationship with Nandore continues to take a rocky path, this time because Nandore is a bit jealous that Guillermo spends less time with him. But that's really just because Laszlo is trying to help Guillermo. Meanwhile, Nadja is battling her own supernatural doubts when previously undiagnosed witchcraft begins to emerge. Colin returns in his vampiric prime to run for office, hoping for the auditor general job. Last but not least, the guidelines (Christine Schall) becomes a more important part of the group, even though she has a hard time fitting in with them.
what do we do in the shadows Season 5 returns Thursday, July 13 at 10 p.m. ET on FX. Watch the new trailer below: