The Big Picture
Pride and Prejudice is known as the ultimate comfort watch, providing escapist whimsy, subtle feminist themes, romance, and a happy ending.
The BBC adaptation of Pride and Prejudice is beloved by romance fans for its faithful adaptation, warm humor, and relatable characters.
The 2005 film adaptation is just as delightful, offering a more grandiose and Hollywood-style romance experience, filled with impossibly beautiful people and picturesque settings. Both versions provide heart-fluttering love stories for those feeling down.
Barbie gets women. Not just understands, but truly sees us. The film tackles some heavy topics like aging and the patriarchy but one bit that made a lot of us feel a little too seen came in the form of the "Depression Barbie" ad. Over the course of the film (and Barbie's ensuing existential crisis) we get a few different less than glamorous versions of Barbie. Thoughts of Death Barbie and Existential Dread Barbie are instant classics, but Depression Barbie was particularly relatable. She's anxious all the time, can't stop scrolling Instagram no matter how much it hurts, decked out in some depression sweatpants, and is ready to watch the BBC Pride and Prejudice for the seventh time. A true everywoman. It makes a great cutaway joke but as many can contend, Pride and Prejudice really is the ultimate comfort watch.
Why Does Jane Austen Never Get Old?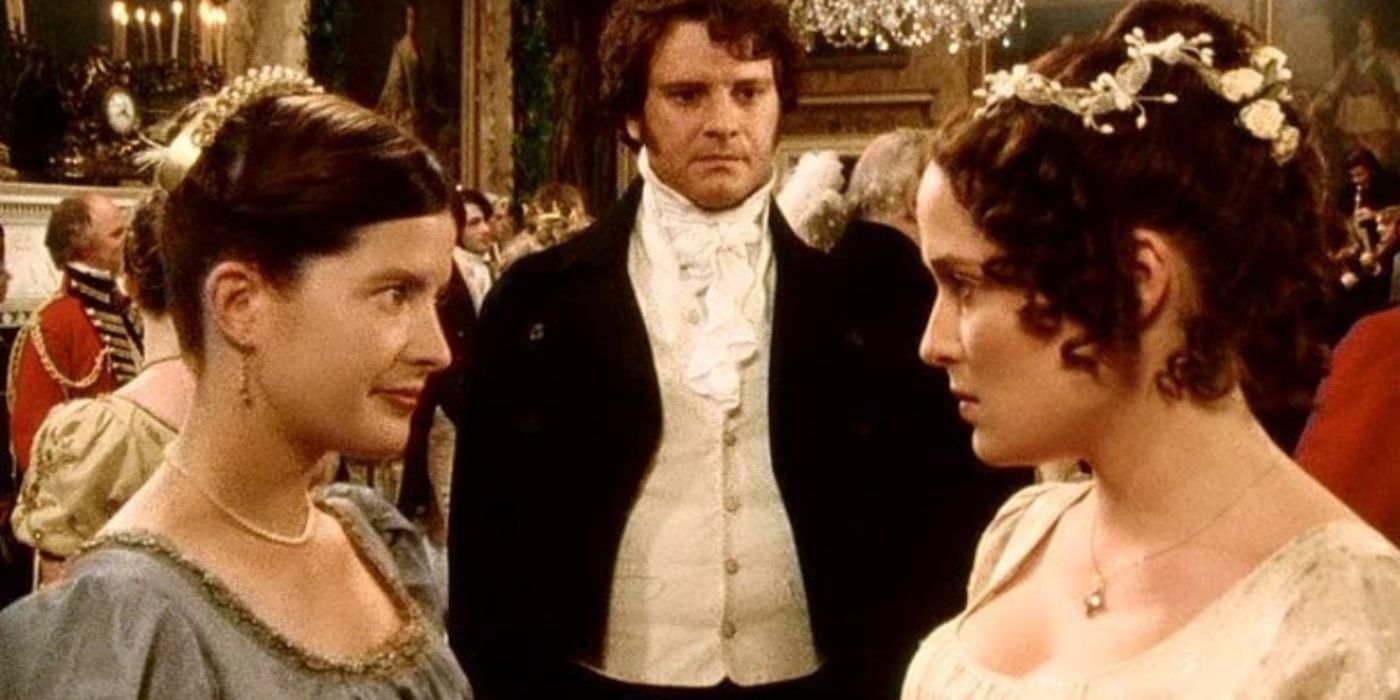 It's a truth universally acknowledged that if a person is in need of a comfort watch, they should turn to Pride and Prejudice. There are a few key elements that make Pride and Prejudice a solid go-to: the escapist whimsy, the subtle feminist themes, the romance, and the happy ending. Comfort watches can come in all shapes and sizes but Pride and Prejudice is truly a one-size fits all kind of watch. It's one thing to lose yourself in a mindless comedy or romance but Pride and Prejudice is both lighthearted and masterfully done.
There's a reason people keep coming back to this story though. And it's the reason we get so many stories like Bridgerton that try and emulate what Austen's work does. it's because despite the importance of the time period it's set in, the emotions it evokes feel timeless. The enemies-to-lovers trope has only become more beloved over time. Elizabeth (Jennifer Ehle) and Darcy (Colin Firth) set a lot of people's standards for romance and when you watch Pride and Prejudice it's easy to see why. You're swept away in the fantasy of it all. There's been fierce debate for years on which is the superior adaptation of Jane Austen's classic, but we must ask: why must one be superior?
Why Is BBC 'Pride and Prejudice' So Good?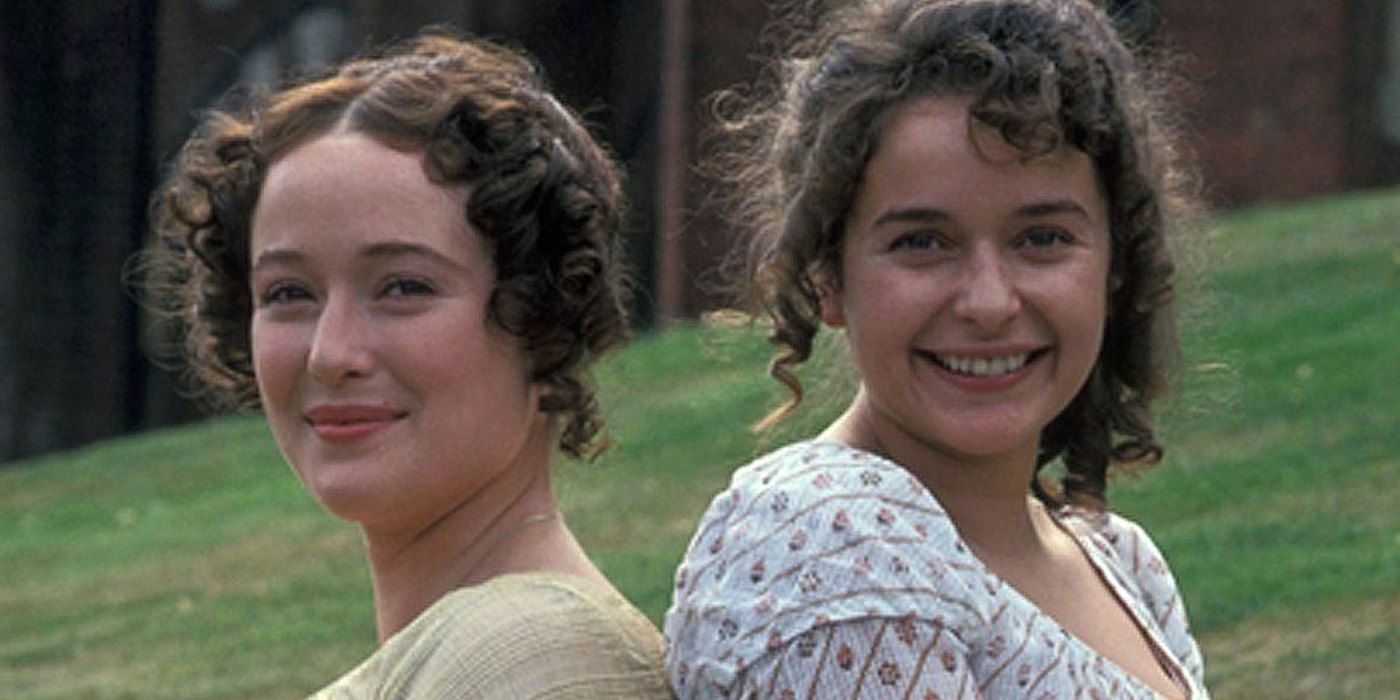 The BBC adaptation of Pride and Prejudice directed by Simon Langton is revered among romance fans, and it's easy to see why. Not only is it a faithful adaptation of Jane Austen's original novel but watching it feels like a warm hug. The humor from the book is littered everywhere, the banter between Elizabeth and Darcy is top-notch, and the grounded aesthetics make you feel as if you're right there with them. It's a version of the story that's incredibly well-acted but also easy to imagine yourself as a part of. It's a romantic escapist fantasy and yet it feels entirely within reach. We get more time to watch Elizabeth and Darcy fight and fall in love. Colin Firth absolutely nails the longing stares and Jennifer Ehle's Elizabeth is so warm and witty you can only hope to be her best friend (or fall as hopelessly in love with her as Darcy does).
The series benefits from its long run-time, offering plenty of space to deal with basically one major plot point per episode. This means we get plenty of banter and plenty of longing stares. But it also means we get more time with just Elizabeth and her family, and it really brings out how relationships between women are at the core of this story. Jane (Susannah Harker) and Elizabeth are each other's most trusted confidants and best friends. Charlotte (Lucy Scott) and Elizabeth share knowing looks behind Mr. Collins' back. Elizabeth's aunt seems to understand Elizabeth better than most in her life.
As much as it is a love story, it's also a story about the complicated relationships these women have with each other and how their positions in life affect them. We often forget how remarkable Elizabeth's insistence to marry for love was at the time. As much as we love the ooey-gooey romance and tension between Elizabeth and Mr. Darcy it's the subtle nuances and social commentary Jane Austen wove into this story that's helped it remain so timeless. And the BBC version, more than any other, shows off the many different facets that make up this story beyond the happy ending.
2005's 'Pride & Prejudice' Is Great Too!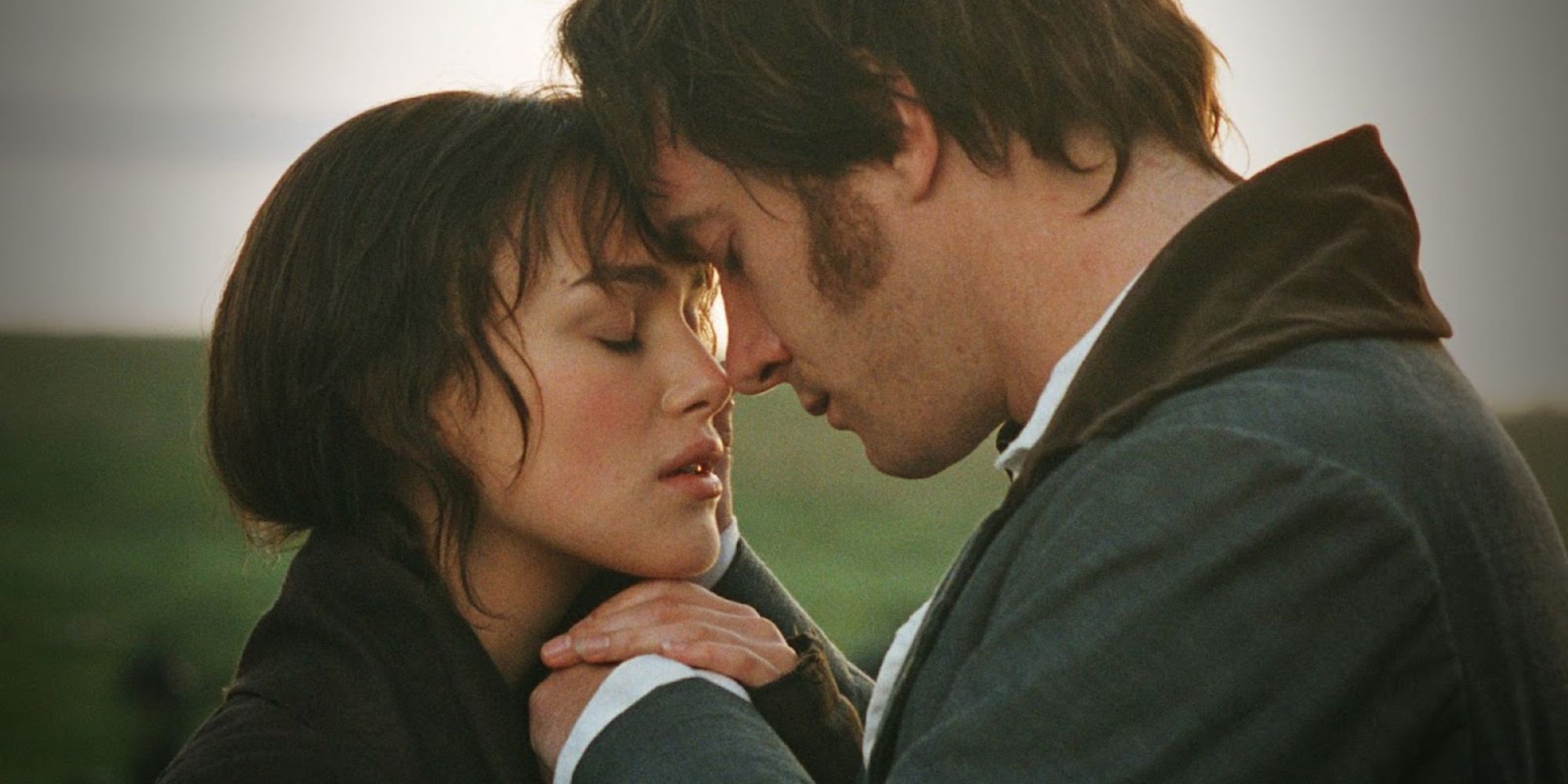 Of course, if you don't have the time (or mental energy) to sit down for a 6-hour mini-series there's a fantastic alternative for you. The 2005 film adaptation, Pride & Prejudice, directed by Joe Wright and starring Keira Knightley and Matthew Macfadyen is just as gooey and delightful. The film takes on an even more romanticized air with its grand sets, elaborate costumes, model-perfect cast, and cinematic swelling score. It's just as saccharine as the series but a bit more Hollywood. It feels like a whole production and where the BBC version mostly stayed grounded in reality, sans a few apparitions of Darcy to torment Elizabeth, the film dials everything up to its most grandiose. The other guests seem to disappear when Elizabeth and Darcy dance together at the ball, the first confession gets a dramatic rainy backdrop, and Darcy somehow knows exactly where to strut in that foggy field to re-profess his love to Elizabeth. 2005 Pride & Prejudice is a capital-R Romance. It's just as heart-fluttering as the BBC series and filled with even more impossibly beautiful people with perfect skin. And if you're down in the dumps it's the perfect combination of totally unattainable yet beautifully mundane that makes you feel like love is real.
RELATED: 9 Must-Watch Margot Robbie Performances From 'I, Tonya' to 'Barbie'
Any 'Pride and Prejudice' Will Do!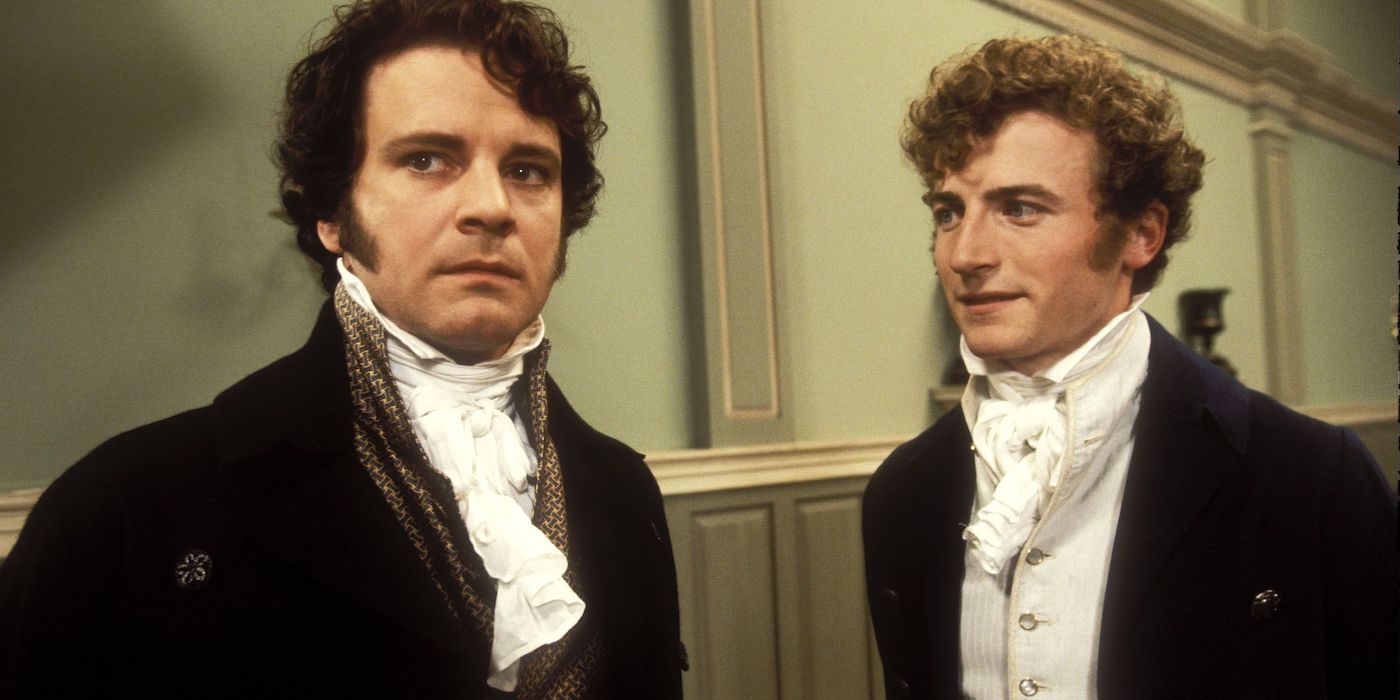 Greta Gerwig is right! There's just nothing quite like Pride and Prejudice for when you're down in the dumps. It's part of the benefit of it being such an old and well-known story. It's like an old blanket: you know exactly what warmth you're going to get out of it. It's got all the touchstones of a great, romantic comfort watch. The happy ending is guaranteed. We can just ride along with the emotions of the story because we know everything will be okay. A wedding and a kiss as we end on the highest note of the story. Women can get some good laughs out of the antics and the commentary on women's roles in society but also be swept away by the fantasy of falling in love with someone who would move heaven and earth for you. The imperfections of their relationship make it all the more desirable and real.
There are plenty of great romances out there and many of them would work great as a pick-me-up but Pride and Prejudice is just a perfect storm of aesthetics, flowery language, beautiful people, and titillating romance that it stands completely on its own. What someone considers a comfort watch is subjective but, statistically (and according to Barbie, who we should always trust) Pride and Prejudice is the Ultimate Comfort Watch. (And if all else fails, a double feature of both versions plus some ice cream are sure to help you stave off the Depression Barbie Blues.)