Ah, the classic high school series. With characters and storylines that attempt to relate to the average teenage experience, the best high school series make an effort to connect with their audience. From the 90s cheese of Beverly Hills, 90210, and Dawson's Creek to the more broody The O.C. in the early 2000s, teen shows have dominated the screen for decades.
The rise of streaming hasn't derailed this trend, and Netflix appears keen to capitalize on this market. Offering more unique takes on the genre, going beyond teen issues to horror and science-fiction elements, Netflix is the home of high school drama series. Here are the best ones available on the streaming service.
March 2023 (Updated by David Caballero):
Despite its increasingly dubious reputation, Riverdale made it to season 7. Alas, it will be the show's last, finalizing the hectic, eclectic, and outright bonkers journey that has been the show. Netflix will air season 7 eventually, once it finishes its run on The CW. Meanwhile, fans can enjoy several other teen shows on the streamer; indeed, Netflix's teen library is quite complete, including comedy, drama, mystery, and even fantasy.
Updated on June 27, 2023, by Ty Weinert:
Never Have I Ever proved to be one of the best high school series on Netflix throughout its four seasons, and helped to break stereotypes surrounding the South Asian community. With the fourth and final season recently being released, fans will no doubt be looking for a new show to become obsessed with, and thankfully Netflix features plenty of other high school shows to scratch that itch, from relatable comedies to chilling mysteries.
17
'Boo, Bitch' (2022)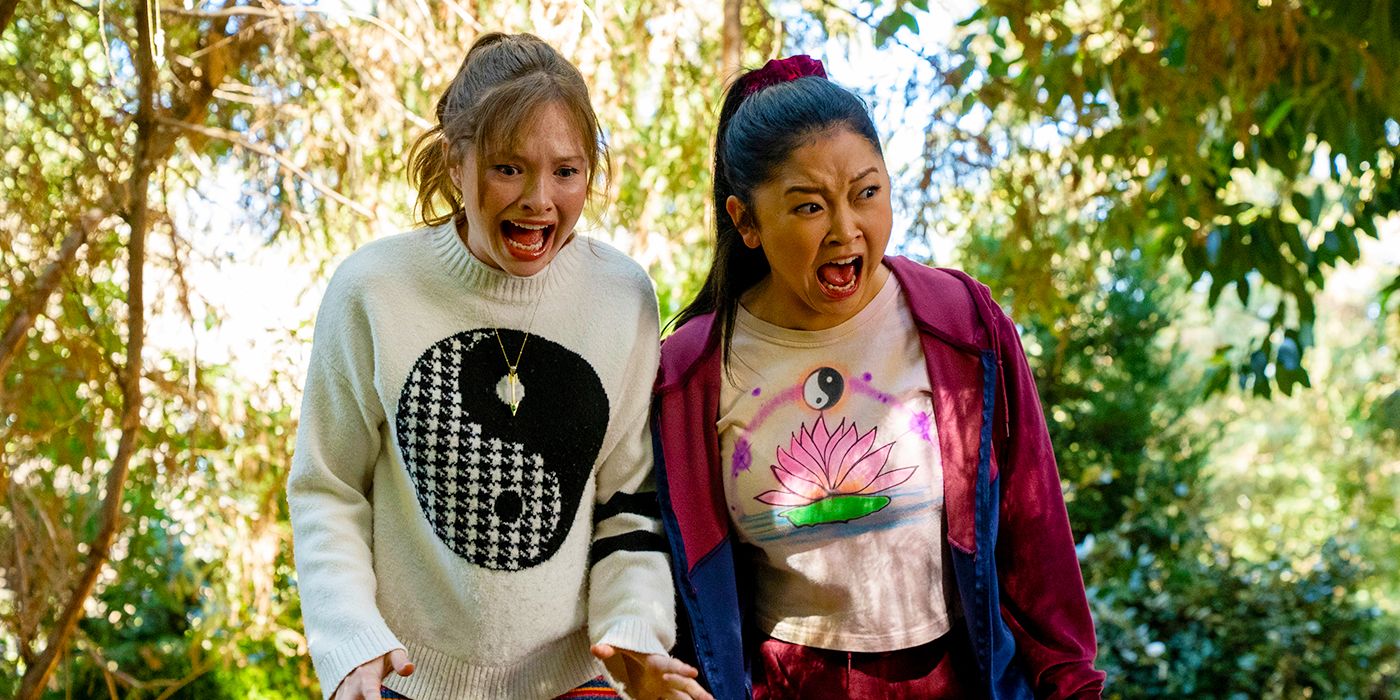 After spending most of her high school journey living under the radar, senior Erika Vu (Lana Condor) decides to cut loose and make the most of her remaining teenage years. Unfortunately, she wakes up the next morning as a ghost, and with the help of her best friend, Erika is forced to make up for lost time beyond the grave.
Boo, Bitch puts a fresh spin on the high school formula by making its lead one of the undead, and while most teens cannot relate to being a ghost, it still allows for some funny scenarios. While the script does veer a bit too close to other, better high school-set stories, the performances from Condor and the rest of the cast make it worth watching.
Watch on Netflix
16
'Riverdale' (2017 – 2023)
A throwback to the schlocky teen shows of the 1990s, Riverdale is a teen show that's nothing like high school, as it finds its cast dealing with regular teenage issues such as solving a murder. Based on the famous Archie comics, Riverdale has become a phenomenon since its release in 2017, with each new season regularly rating among the most watched on Netflix.
Despite how campy the show has been across its six seasons, sometimes veering into melodrama, it has remained self-aware, acknowledging that it knows just how ridiculous it can be. The show's success has led to spin-offs, including Chilling Adventures of Sabrina and Katy Keene.
Watch on Netflix
15
'Élite' (2018 – )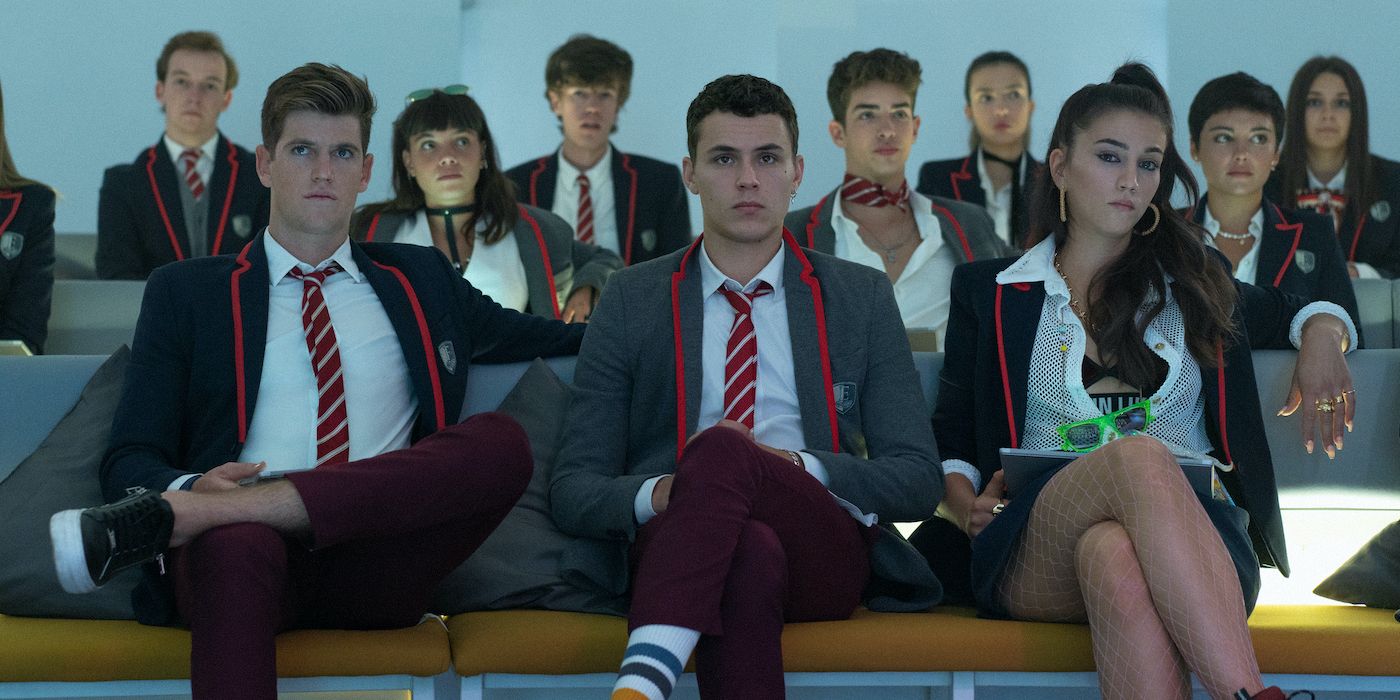 The Spanish mystery drama Élite is among Netflix's best guilty pleasures. Set at a prestigious Spanish private high school, the show follows a different mystery each season, with the students of Las Encinas Academy becoming reluctant participants in crimes that go from kidnapping to murder.
Overblown, melodramatic, and highly addictive, Élite is a provocative and underrated high school series on Netflix that deliberately challenges the teen genre's established rules. Criticism about its highly-sexualized plots is rampant, but the show remains a guilty pleasure for its loyal audience. Most original cast members are gone, but somehow Élite keeps reinventing itself, and its loyal audience couldn't be more thankful.
Watch on Netflix
14
'Ginny & Georgia' (2021 – )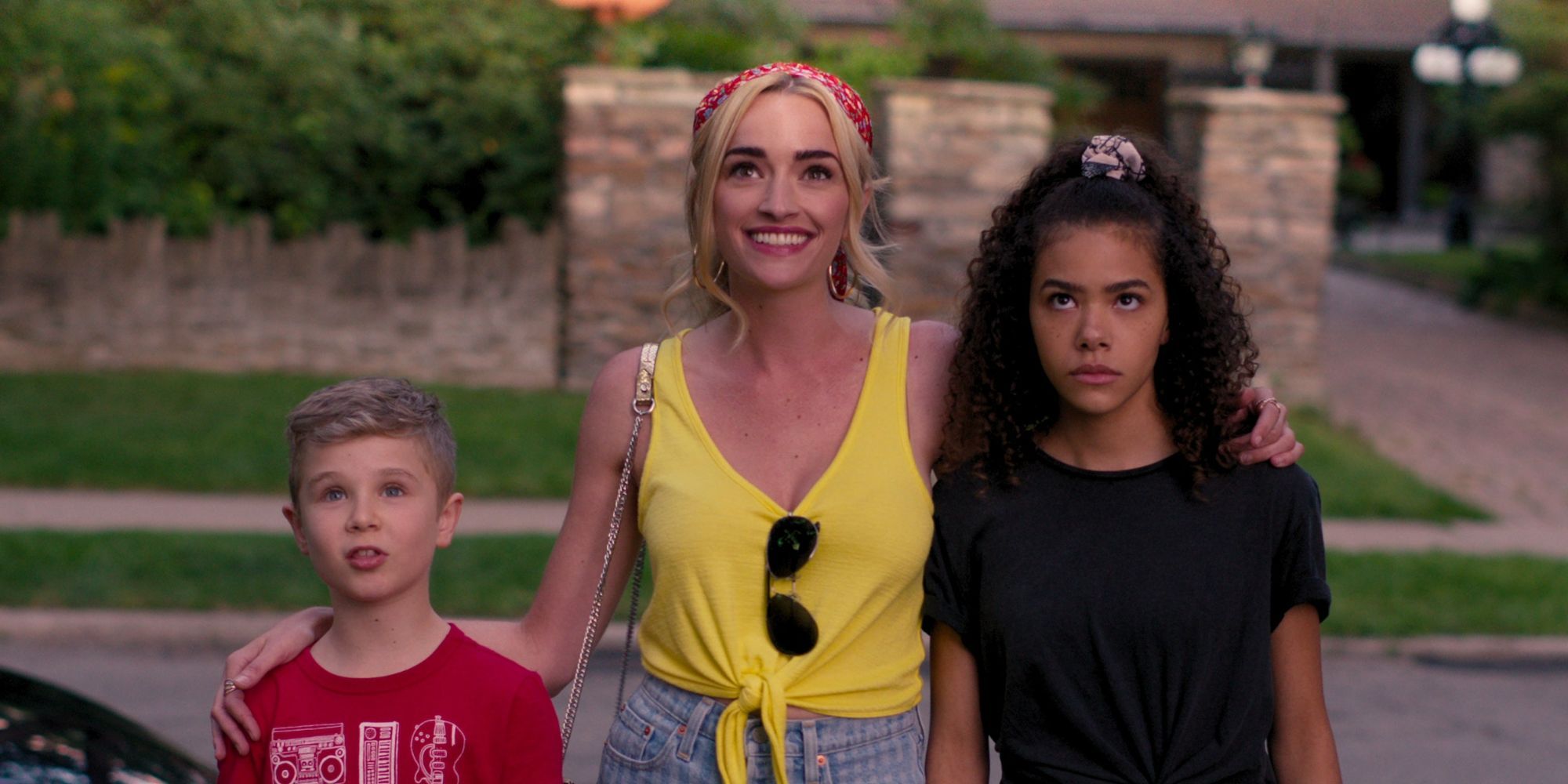 After years spent on the run trying to escape her deadly past, young mother Georgia (Brianne Howey) is looking to settle down with her teenage daughter Ginny (Antonia Gentry) and 9-year-old son Austin (Diesel La Torraca). The family soon learns that some secrets can not stay buried, however, as shadows from the past threaten to tear them apart.
While Ginny & Georgia is mostly a drama series, it does include some elements of comedy to balance out its sometimes dark subject matter. While its frequent flashbacks may be too much for some, those intrigued by Georgia's past will find themselves compulsively watching Ginny & Georgia in search of answers.
Watch on Netflix
13
'Outer Banks' (2020 – )
Blending action and adventure with classic teen tropes, Outer Banks is a unique entry into a well-known genre. The show stars Madelyn Cline and Chase Stokes and centers on a group of teenagers searching for their leader's missing father and stumbling to a legendary treasure along the way.
Outer Banks uses its setting to explore issues of class struggle and social divide. Although the dramatic antics often get the best of it, the show remains an occasionally insightful and exciting teen effort, mostly thanks to its talented cast and stellar action/adventure storylines. Outer Banks will return for a fourth season, proving how strong and crucial the show is for Netflix's teen library.
Watch on Netflix
12
'I Am Not Okay with This' (2020)
Being a teenager is tough, but it's even harder when you discover you possess superpowers. This is the reality faced by 17-year-old Sydney Novak, who has enough on her plate without her developing talent for telekinesis. Aided by her friend Stan, Sydney attempts to control her powers while navigating high school.
The series is grounded by the great performances of its two leads, Sophia Lillis and Wyatt Oleff, who also starred in the recent IT films. Despite positive reviews, Netflix canceled I Am Not Okay with This after one season, making it another one to add to the pile of shows that died far too young.
Watch on Netflix
11
'All of Us Are Dead' (2022 – )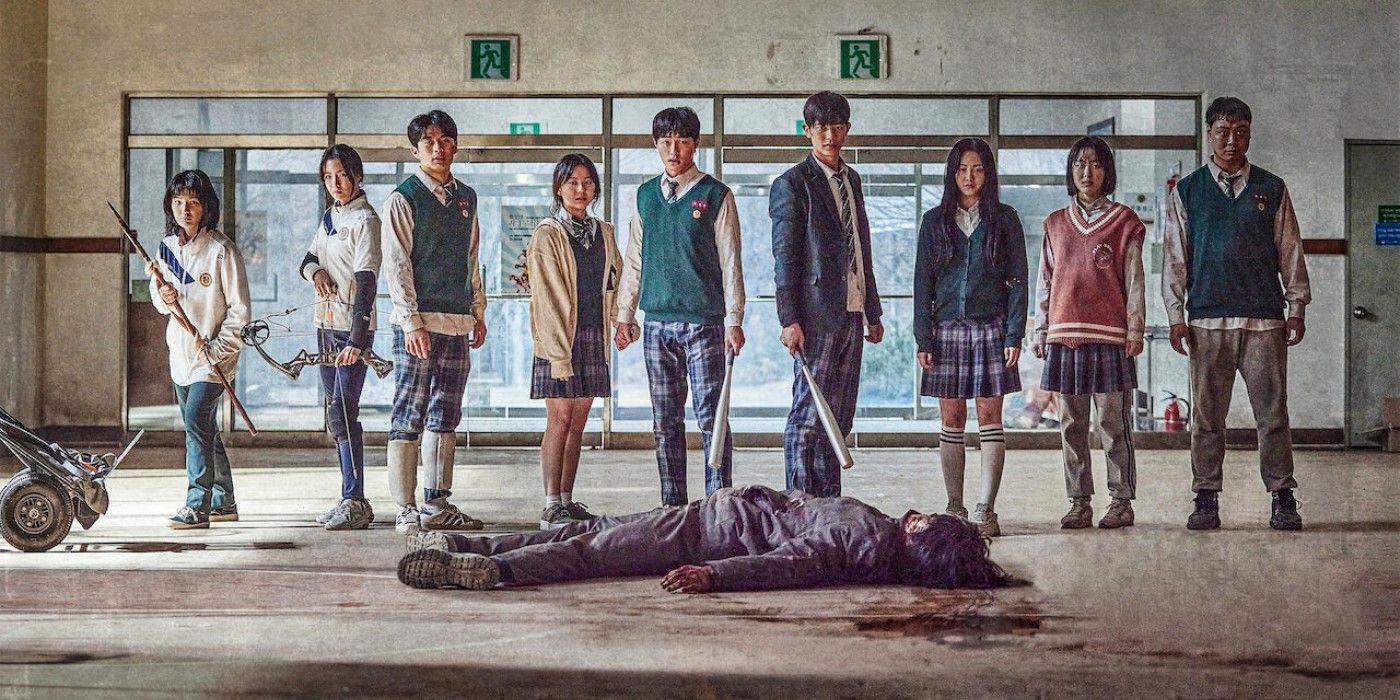 Navigating all the social norms of high school is hard enough, but it's even harder when the halls are filled with bloodthirsty zombies. A recent release from South Korea, All of Us Are Dead follows a group of teenage survivors trapped within their high school during a zombie outbreak.
Melding horror with teenage drama, the South Korean zombie series takes the time to develop its characters, revealing their backstories and dreams for the future. It makes the show compulsive viewing and causes each death to hit harder in the feels across its twelve episodes.
Watch on Netflix
10
'On My Block' (2018 – 2021)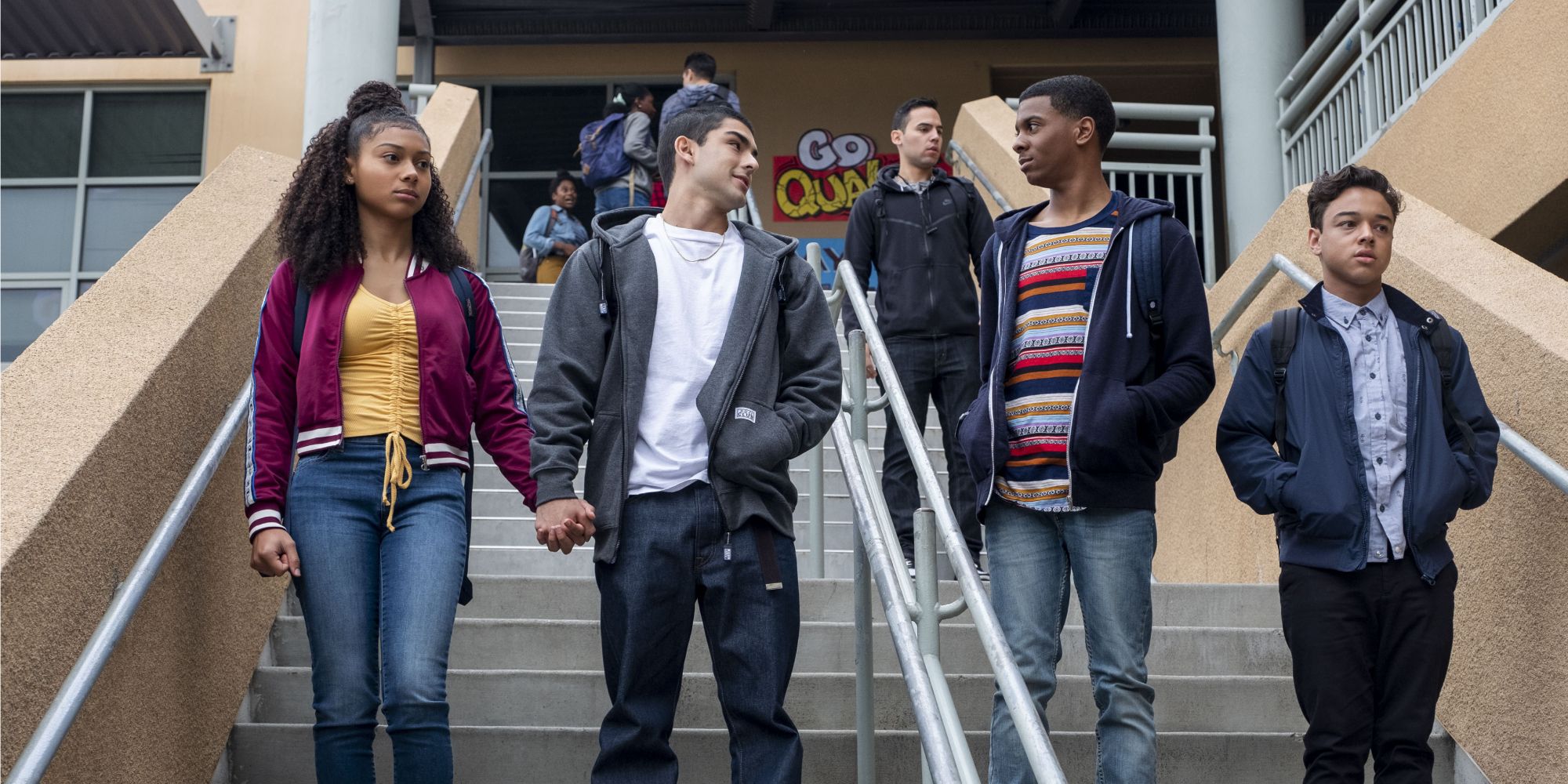 Set in an inner-city Los Angeles neighborhood, On My Block follows four lifelong friends as they attempt to navigate high school and the troubles it brings. As each of the friends experiences highs and lows in their journey, they often find their bond threatened as they begin to grow apart while on the verge of adulthood.
On My Block has been praised for its diversity and realism, shining a light on communities that are often under-represented in typical teenage television fare. While the show stays grounded throughout its run and ignores the high-concept plot twists that many similar shows include, it is never boring thanks to its charming cast and compelling narrative.
Watch on Netflix
9
'Never Have I Ever' (2020 – 2023)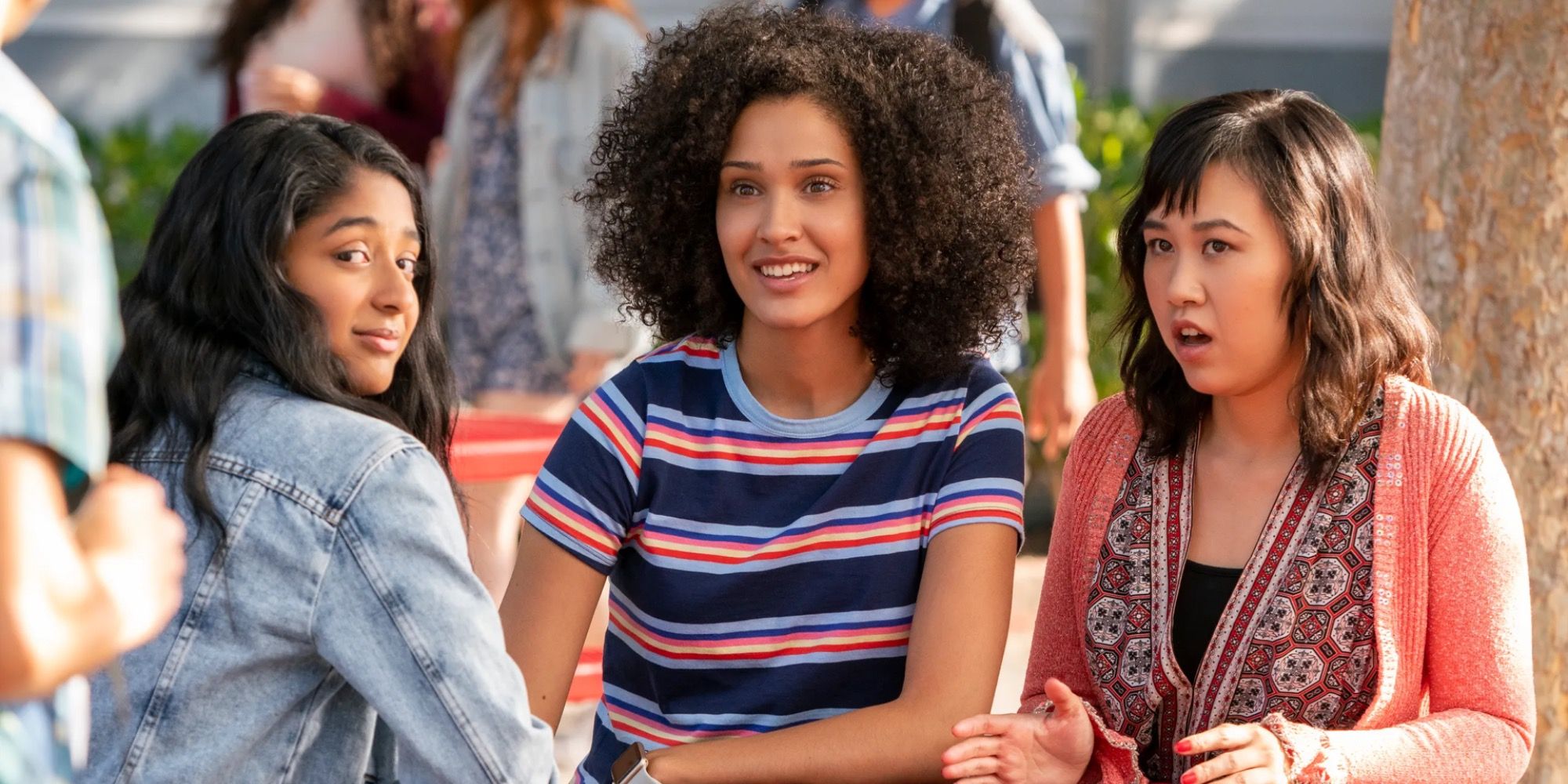 After finding herself on the outer at high school, Indian-American teenager Devi is determined to improve her social status. Navigating friendships, first loves, a strained relationship with her mother, and the tragic passing of her father, Devi discovers that growing up is hard to do.
Created by Mindy Kaling, Never Have I Ever is based on her teenage experiences, with Devi representing her. This focus on reality lends the series an air of authenticity, as the storylines focus on real-life issues most teenagers face. The diverse coming-of-age series has also been praised for its accurate and uncompromising representation of the South Asian community.
Watch on Netflix
8
'Wednesday' (2022 – )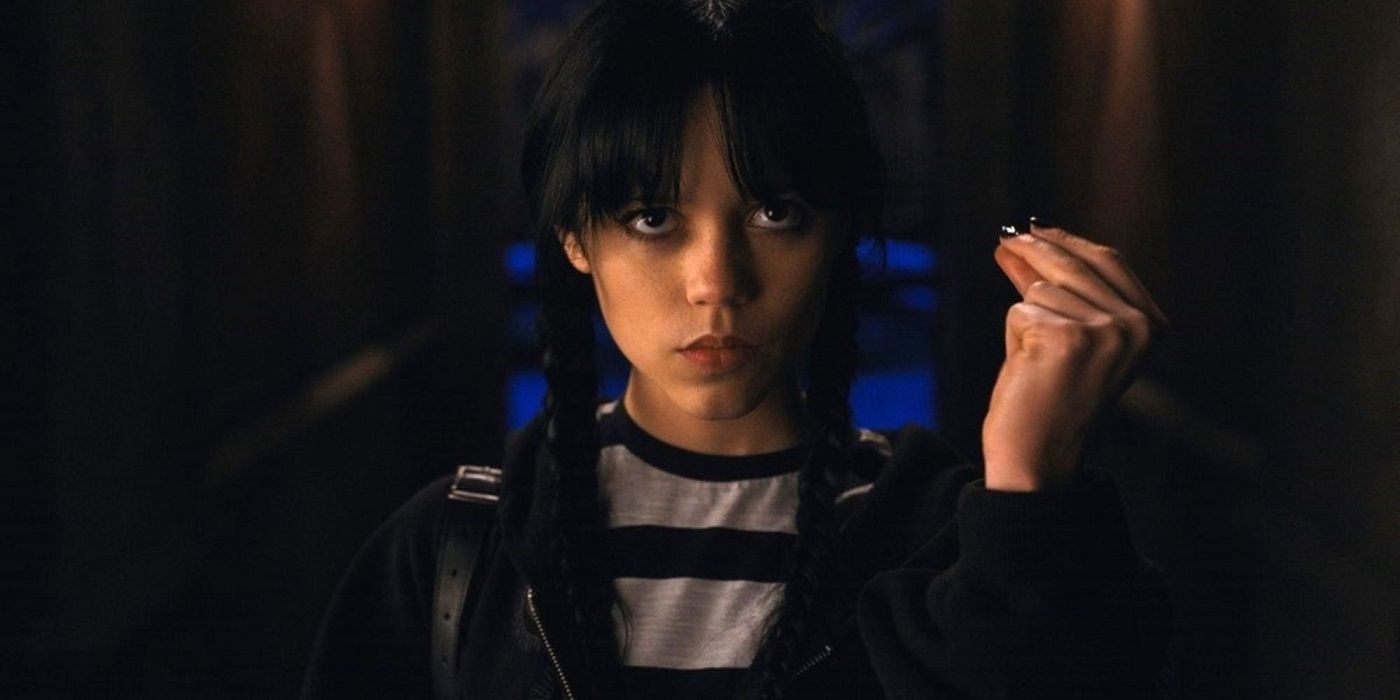 A spin-off from The Addams Family, Wednesday follows the title character, played by Jenna Ortega, as she is forced to attend Nevermore Academy. Despite her classmates consisting of werewolves and other ghouls, Wednesday is the outsider, but she is forced to get to know her classmates once a killer begins stalking the academy.
One of Netflix's biggest breakout hits, Wednesday quickly struck a chord with fans of the iconic character while drawing in new followers. A big part of this success is owed to Ortega, who really makes the character her own, and it will be exciting to see where she takes the role in the confirmed second season.
Watch on Netflix
7
'Atypical' (2017 – 2021)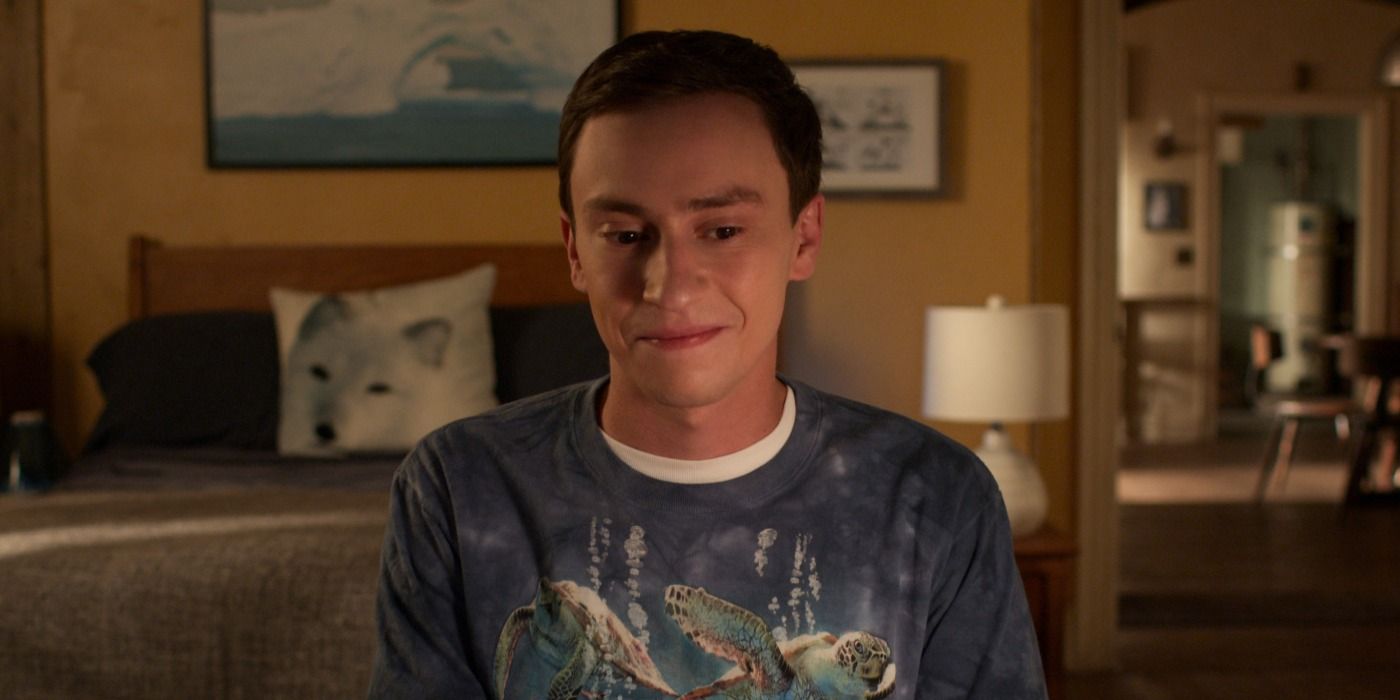 Atypical focuses on 18-year-old Sam (Keir Gilchrist), a high schooler on the autism spectrum. Resolving to find a girlfriend, Sam grapples with becoming more independent as he begins his search for love. This change in Sam also affects his family, particularly his overprotective mother, Elsa (Jennifer Jason Leigh).
While the neurodivergent-focused show was criticized early on for not hiring any autistic actors or crew members, this was addressed after the first season. This positive change lends later seasons an air of authenticity as the show focuses on the changing dynamics of Sam and his family in realistic ways.
Watch on Netflix
6
'Sex Education' (2019 – )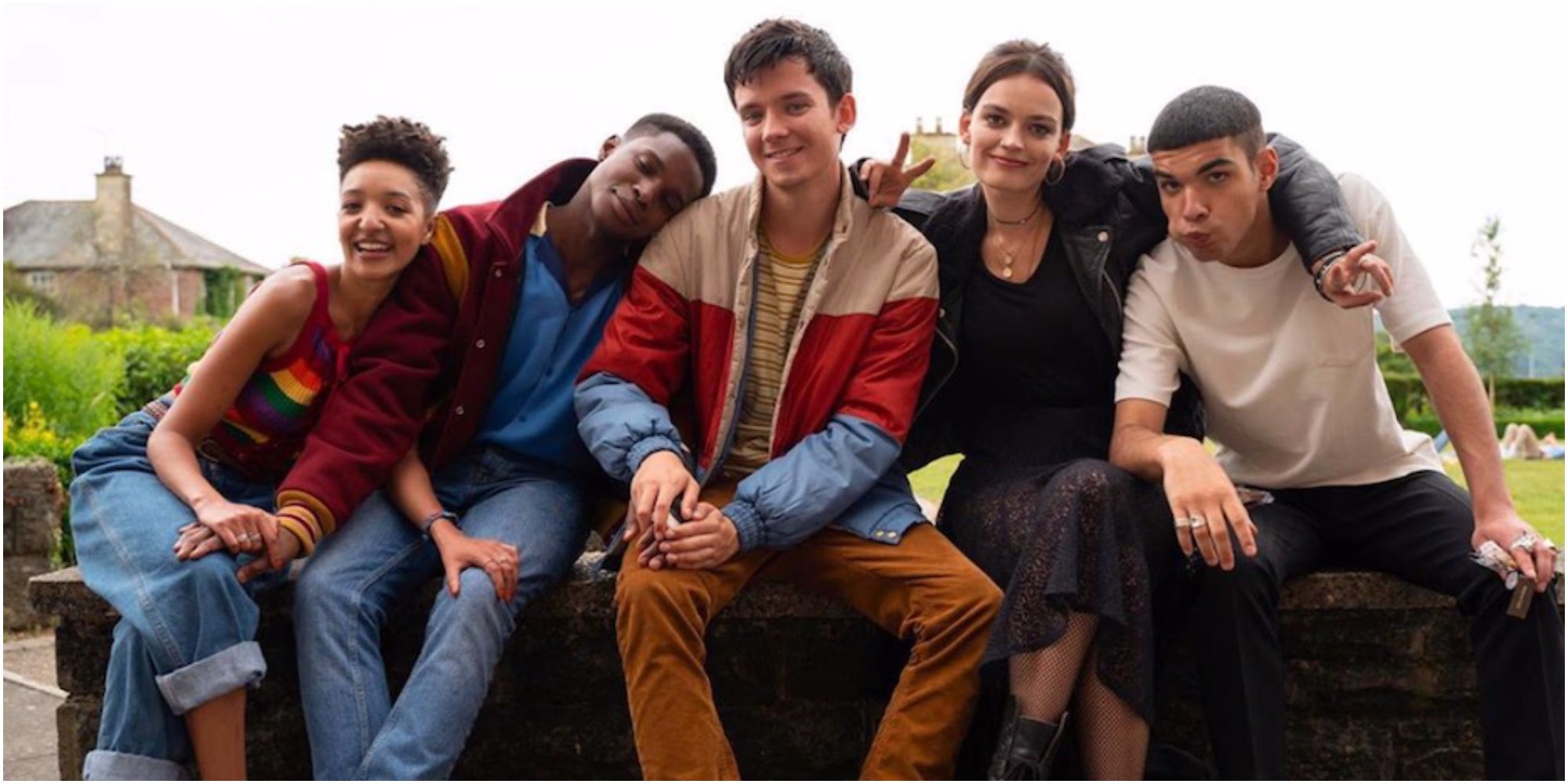 Another hit for Netflix from the UK, Sex Education follows shy teenager Otis played by Asa Butterfield, who follows in the footsteps of his sex therapist mother – Scully herself, Gillian Anderson – by opening his own sex therapy clinic for his classmates.
What began as an attempt to get popular escalates into something more as he develops feelings for his business partner and friend Maeve, series breakthrough Emma Mackie. Despite its content, Sex Education is a high school Netflix series that does a great job of balancing sex jokes with mature storytelling, as the show focuses on its teenage protagonists discovering their sexual identities.
Watch on Netflix
5
'Derry Girls' (2018 – 2022)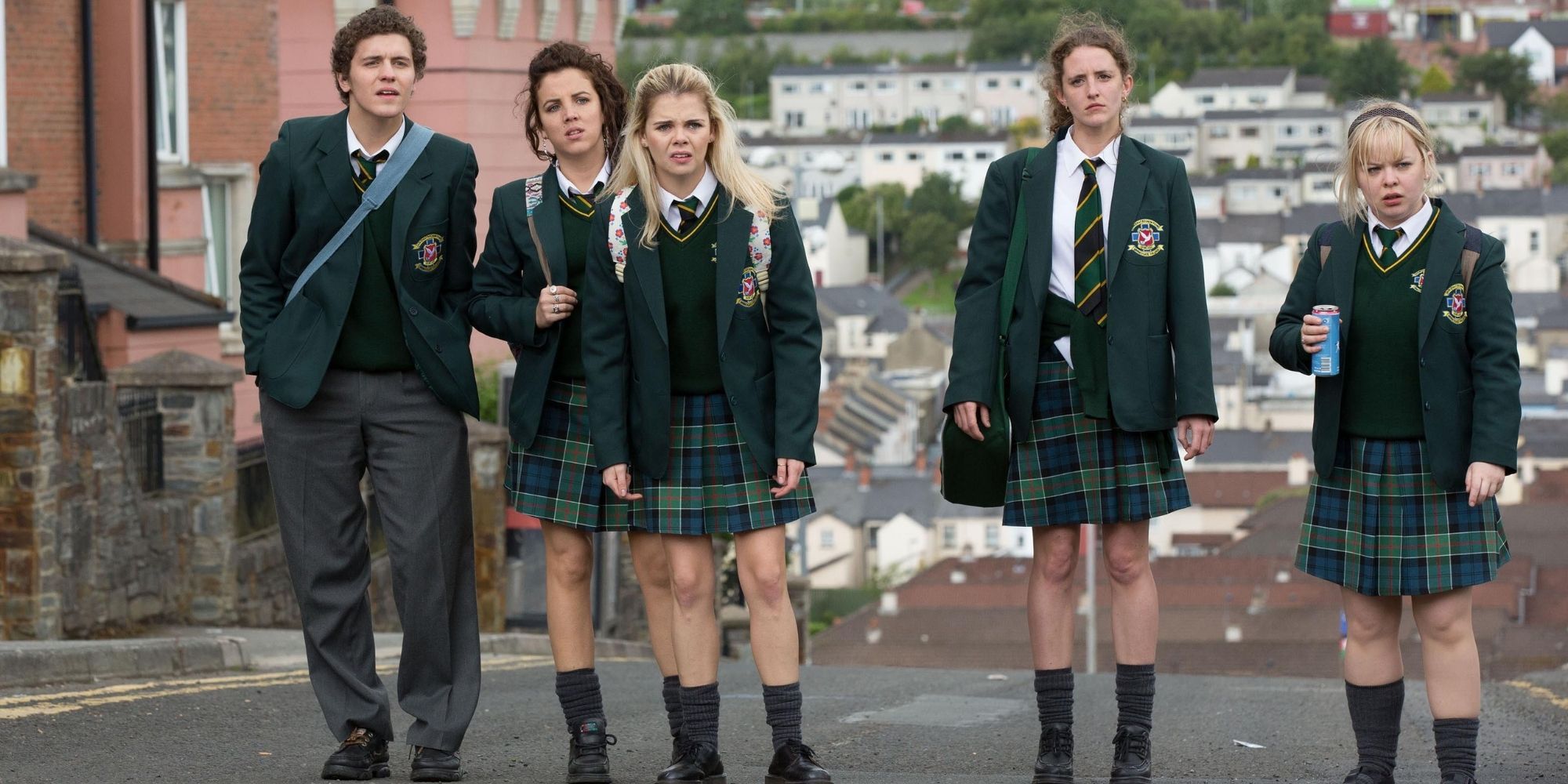 Set in Ireland during the political crisis of the 1990s, Derry Girls follows the lives of a group of teenagers attending a girls-only Catholic school. The series follows the standard fare of high school shows, from being forced to grow up to discovering one's sexuality, but does so with a helping of dark humor and Irish charm.
The show has been praised for offering a realistic portrayal of teenage life during this turbulent time in Ireland, as the storylines are based on creator Lisa McGee's own life experiences. Derry Girls is as relatable as it is hilarious, reaching its inevitable yet satisfactory conclusion last year and going out on a high note.
Watch on Netflix
4
'Cobra Kai' (2018 – 2023)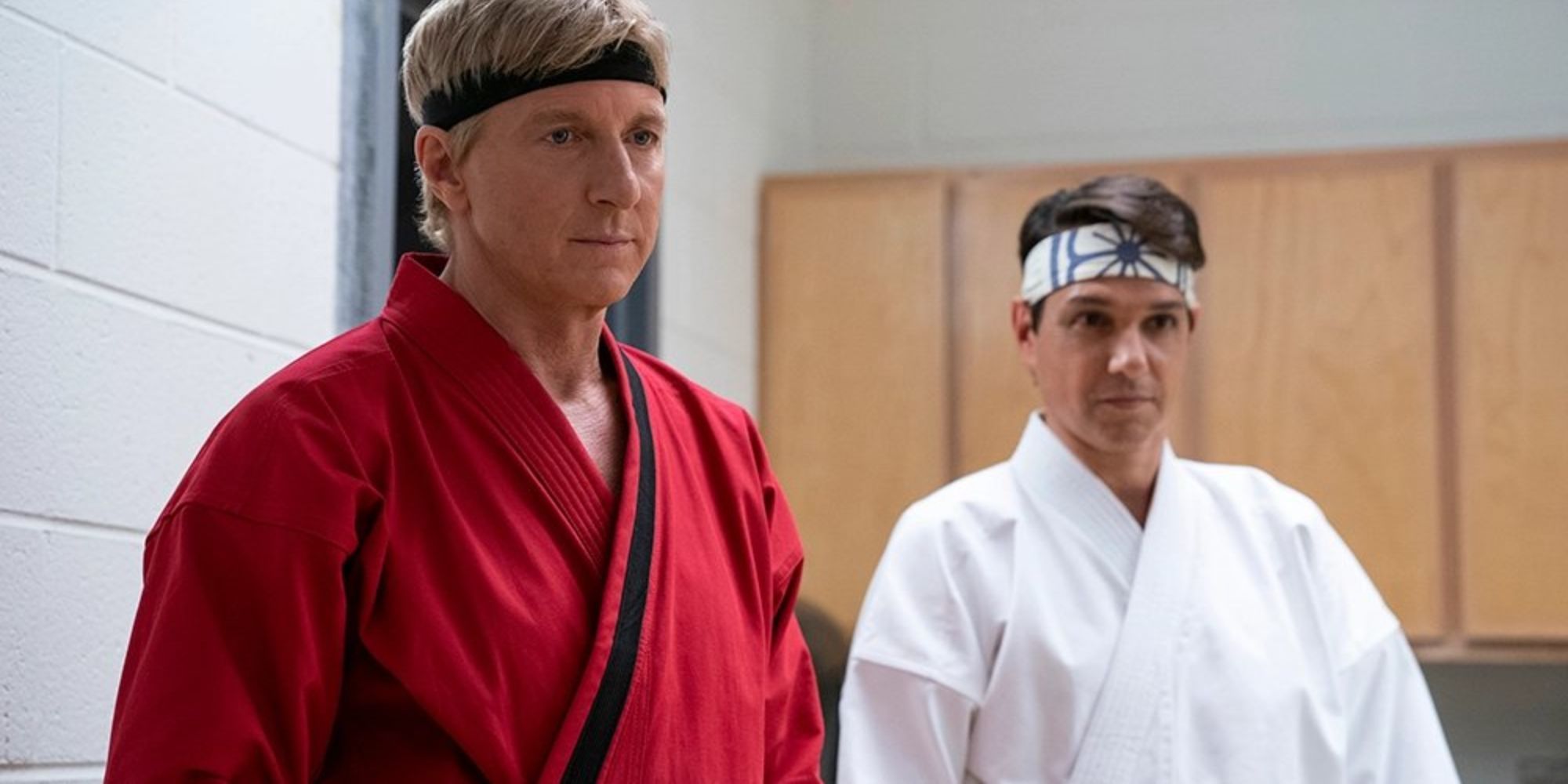 A sequel to The Karate Kid, Cobra Kai picks up 34 years after that film's events. Having been defeated by Daniel LaRusso (Ralph Macchio) in the movie's finale, former bully Johnny Lawrence (William Zabka) spends his days dealing with alcoholism and depression. When a chance encounter with a teenager leads to Johnny teaching him karate, he finds a chance at redemption by teaching a new generation of teenage misfits.
One of the best examples of a legacy sequel, Cobra Kai pays loving homage to what came before it while creating a new storyline that justifies its existence. It expertly balances martial arts action and comedy with genuinely heartfelt moments, and is one of the best high school series to watch on Netflix.
Watch on Netflix
3
'Friday Night Lights' (2006 – 2011)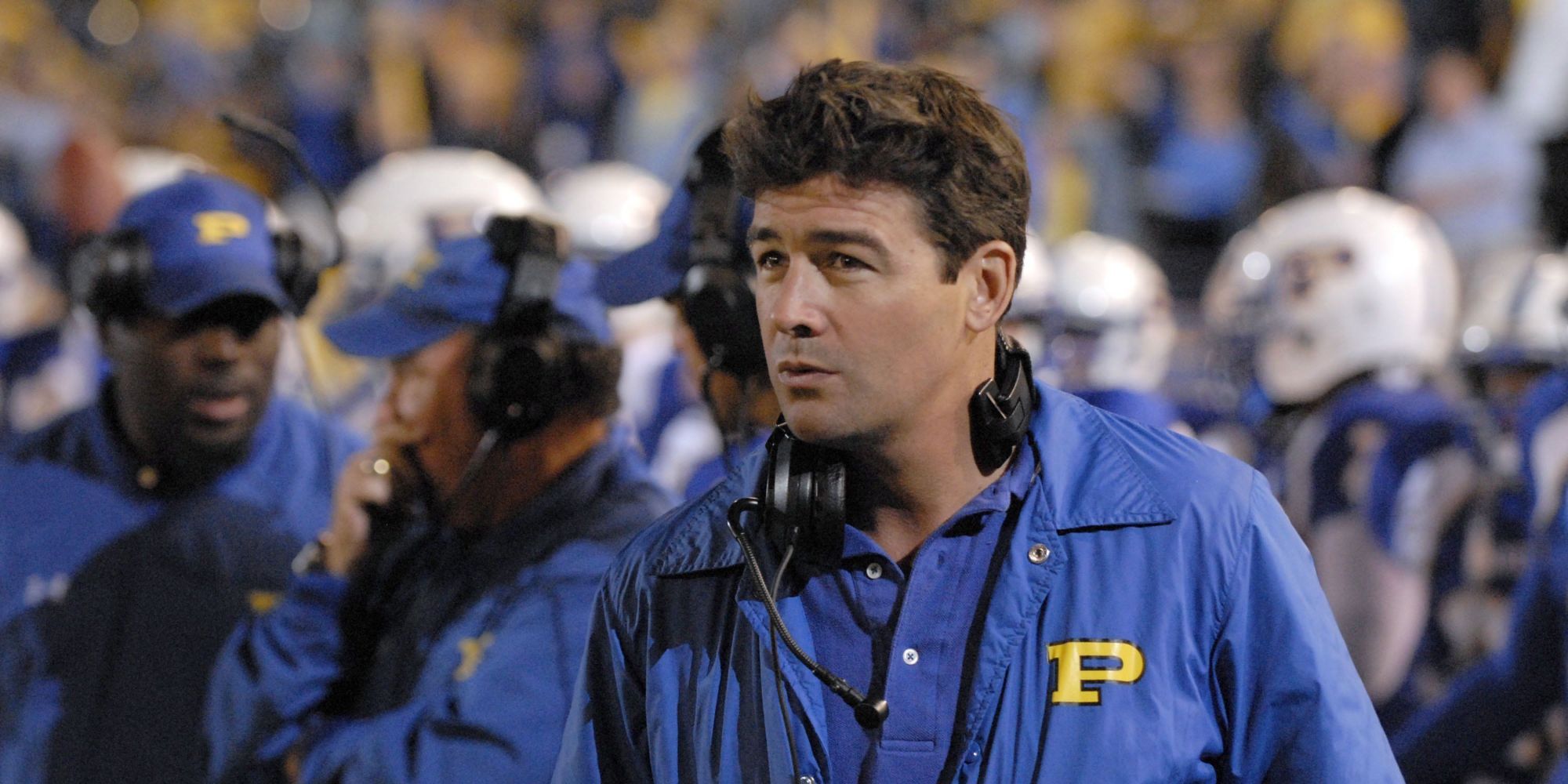 A teen drama that revolves around the sacred art of American football, Friday Night Lights has more to offer than just its on-field drama. Using a small town's high school football team as a basis, the series focuses on the daily life of its coach and players as they navigate growing up.
The series was beloved by critics throughout the show's five-season run and was praised for handling important social issues such as racism and teenage drug use. The cast was also applauded, and the show launched the careers of Kyle Chandler, Connie Britton, and Jesse Plemons.
Watch on Netflix
2
'Heartstopper' (2022 – )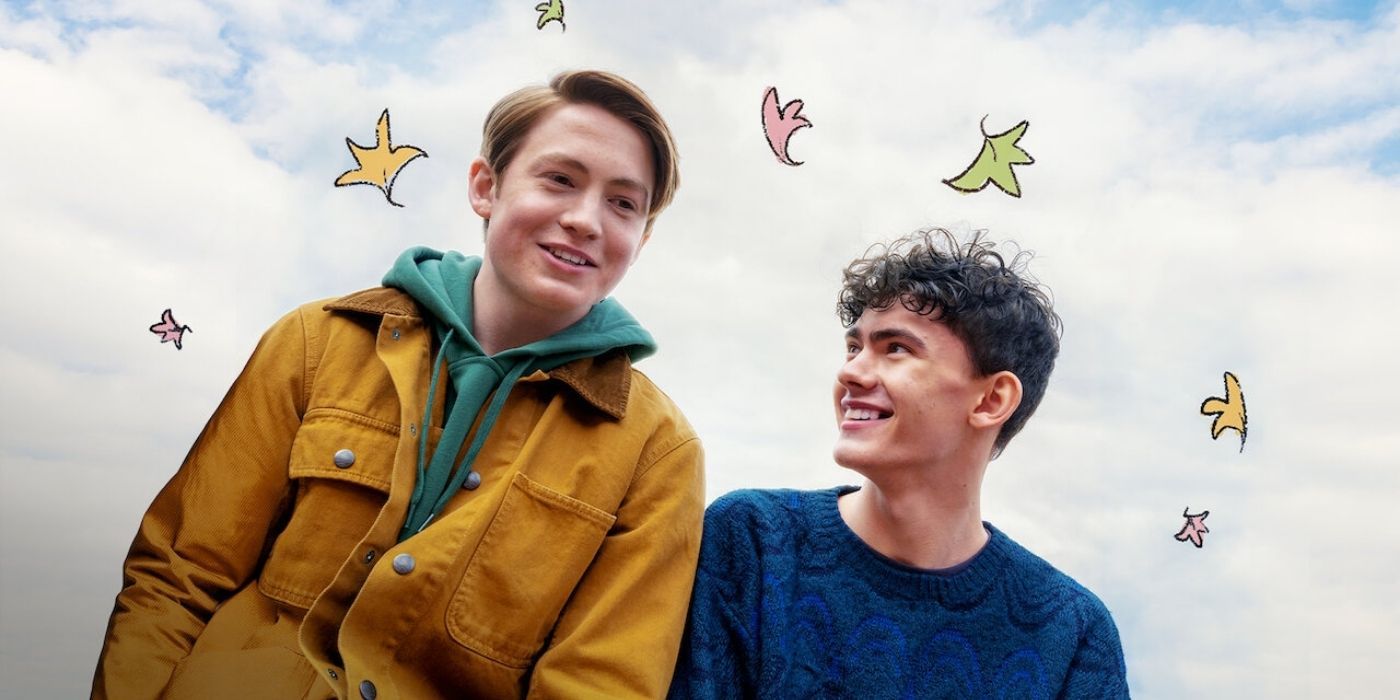 Netflix's latest hit, Heartstopper follows the friendship of two high school boys who discover that their feelings for each other may run deeper than just being friends. The series focuses on the changing dynamics of the boy's relationship while also dealing with their close friends' lives.
Heartstopper has been met with universal acclaim (it currently sits at 100% on Rotten Tomatoes), with particular praise for its genuine representation of LGBTQ+ themes. Heartstopper is a feel-good series about young love compared to other high school shows that revel in their gritty and confronting storylines.
Watch on Netflix
1
'Stranger Things' (2016 – )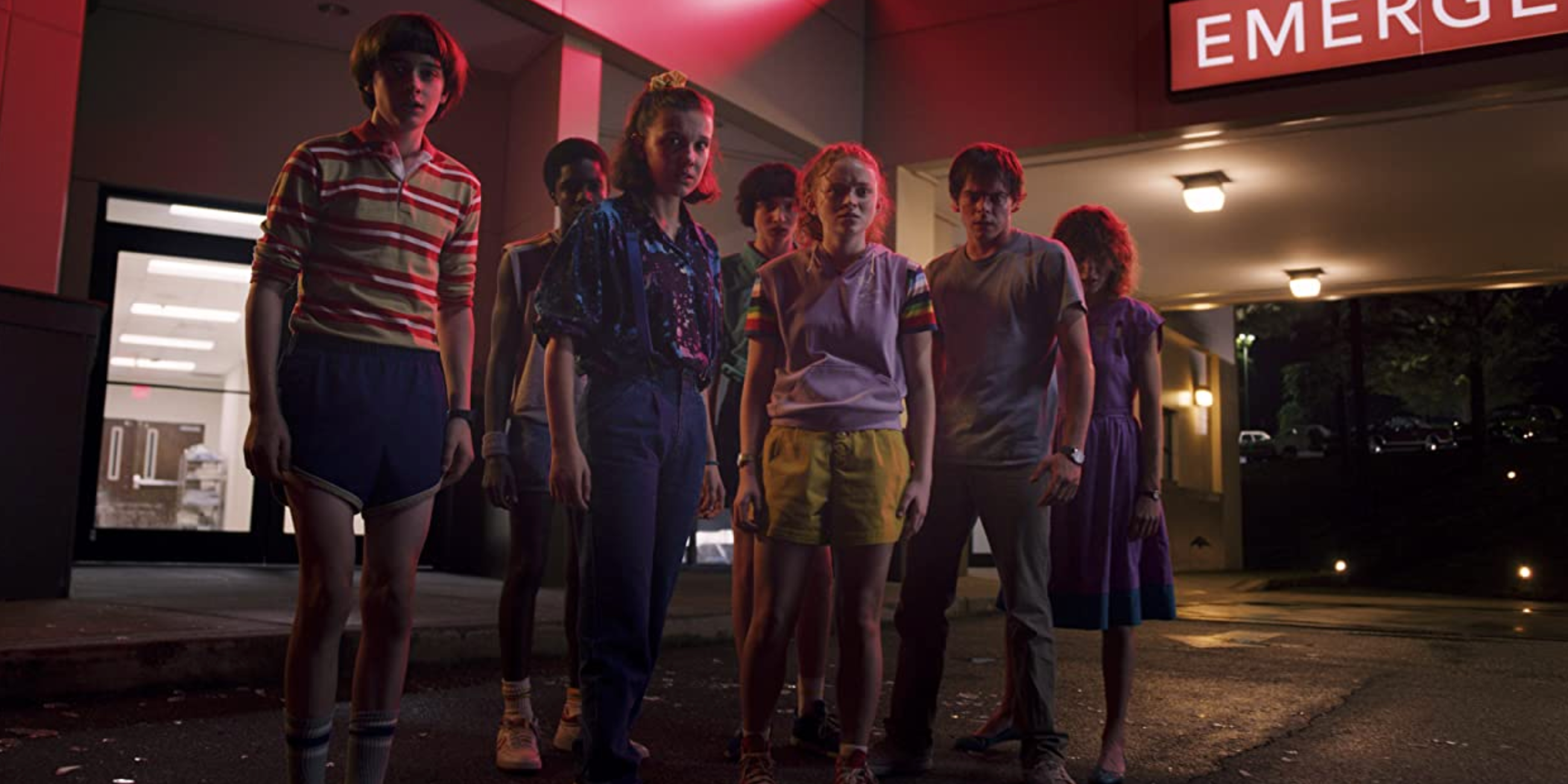 The jewel in Netflix's crown, Stranger Things is the streamer's hottest property. Set in the 1980s, the series follows a group of kids, their teenage siblings, and their parents as they are pulled into a mystery involving a strange new girl with powers and a portal to a terrifying alternate dimension.
Strangers Things came out of nowhere to become a smash hit and launched the careers of its young cast. While the series focuses on supernatural monsters, it also focuses on the equally terrifying challenge of growing up and combines both aspects to create one of the best shows currently airing.
Watch on Netflix
NEXT: The Most Popular TV Shows on Netflix Right Now