Who can mistake the child-like appeal of movies like The Goonies and television shows like The Librarians where there are no limits as they go off in search of dazzling treasures worth more than money and adventures they'll remember forever? And before Disney+'s National Treasure: Edge of History drops on Dec. 14th and some buzz around a possible National Treasure 3 in development, treasure-hunting movies and series must be binged.
While the tropes of travel, history, mysteries, and artifacts stay the same, these treasure-hunting films and series include unique ways of telling each adventurous journey into the unknown. With some being adapted from movies and video games to original stories, these action-packed series and movies will get you in the mood for treasure-hunting!
Updated on July 10, 2023, by Hannah Saab:
TV shows and movies about treasure hunting aren't going out of style, as proven by the continued buzz around National Treasure 3, which will see Nicolas Cage reprise his role alongside Jon Voight, Diane Kruger, and Justin Bartha. In the meantime, fans can check out other essential treasure-hunting films and series.
15
'Without a Paddle' (2004)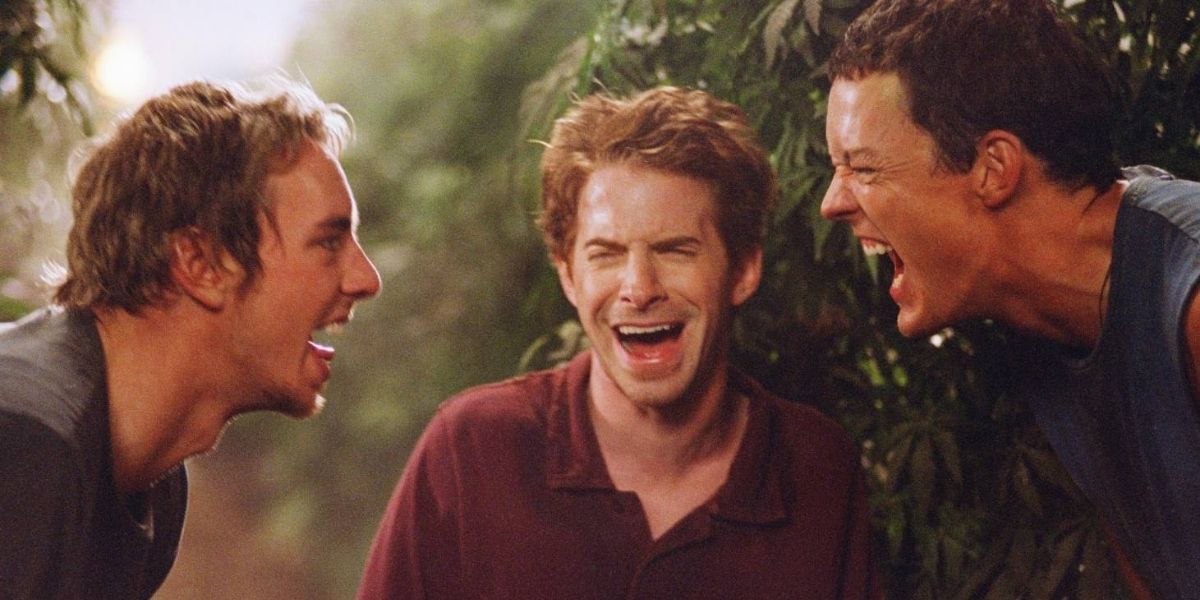 There's something endearing about underrated early 2000s comedies, and Without a Paddle is a classic! After the death of a close childhood friend, Matthew Lillard, Seth Green, and Dax Shepard star as Jerry, Dan, and Tom decide to take the trip they dreamed of as children; to find DB Cooper's Treasure.
This down-to-earth adventure film is a story about friendship and keeping the inner child alive. The mix of personalities from Seth Green's paranoid doctor to Dax Shepherd's compulsive liar makes for a perfect combination of ridiculous encounters, including Burt Reynolds whose been isolated in a cabin since the '70s.
14
'Uncharted' (2022)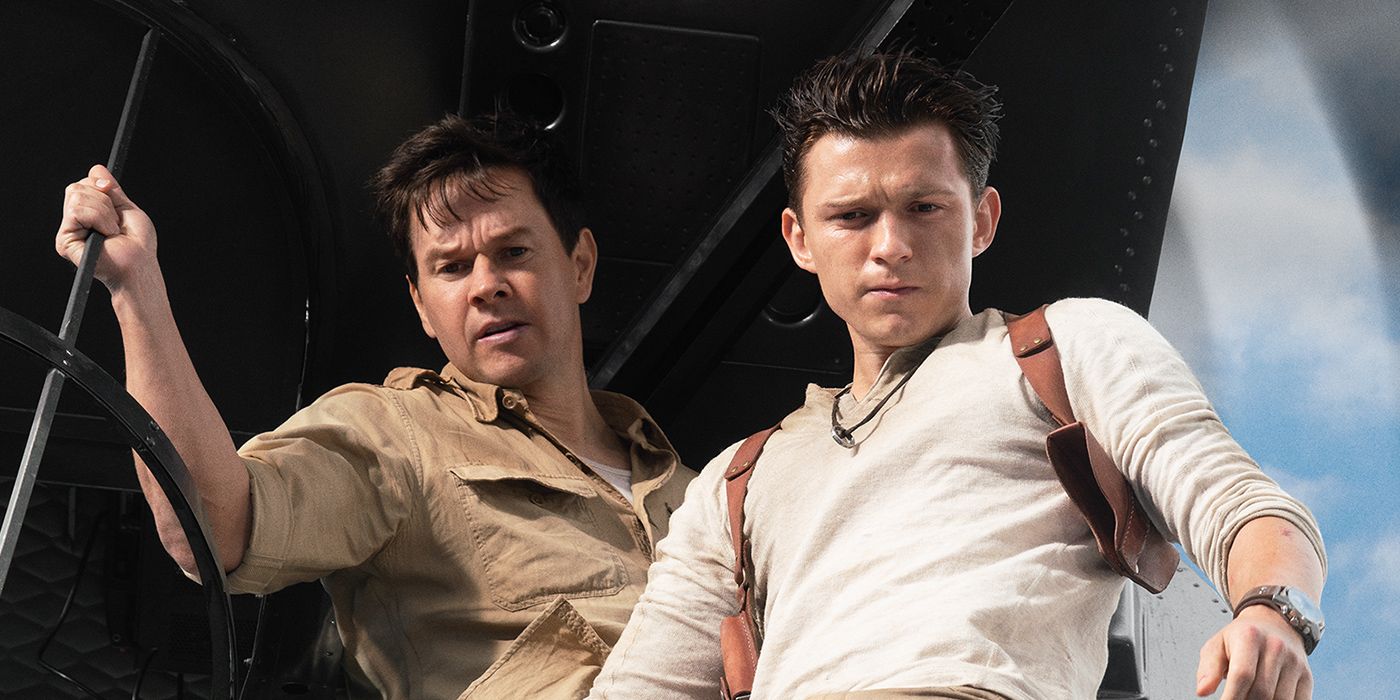 An adaption of a popular video game of the same name, Tom Holland and Mark Wahlberg headline this action-adventure film. Focusing on the origin of the classic treasure-hunting duo, Nathan Drake and Victor Sullivan as they search for the fortune of Ferdinand Magellan.
Uncharted's charm in the lovable characters is brought to life with the mix of tuxedo parties and lost caverns in the jungle. It may not be among the best treasure hunt movies, but being the origin story of the two main characters in the games, this fun film is the perfect gateway into treasure-hunting films!
Watch on Netflix
13
'Tomb Raider' (2018)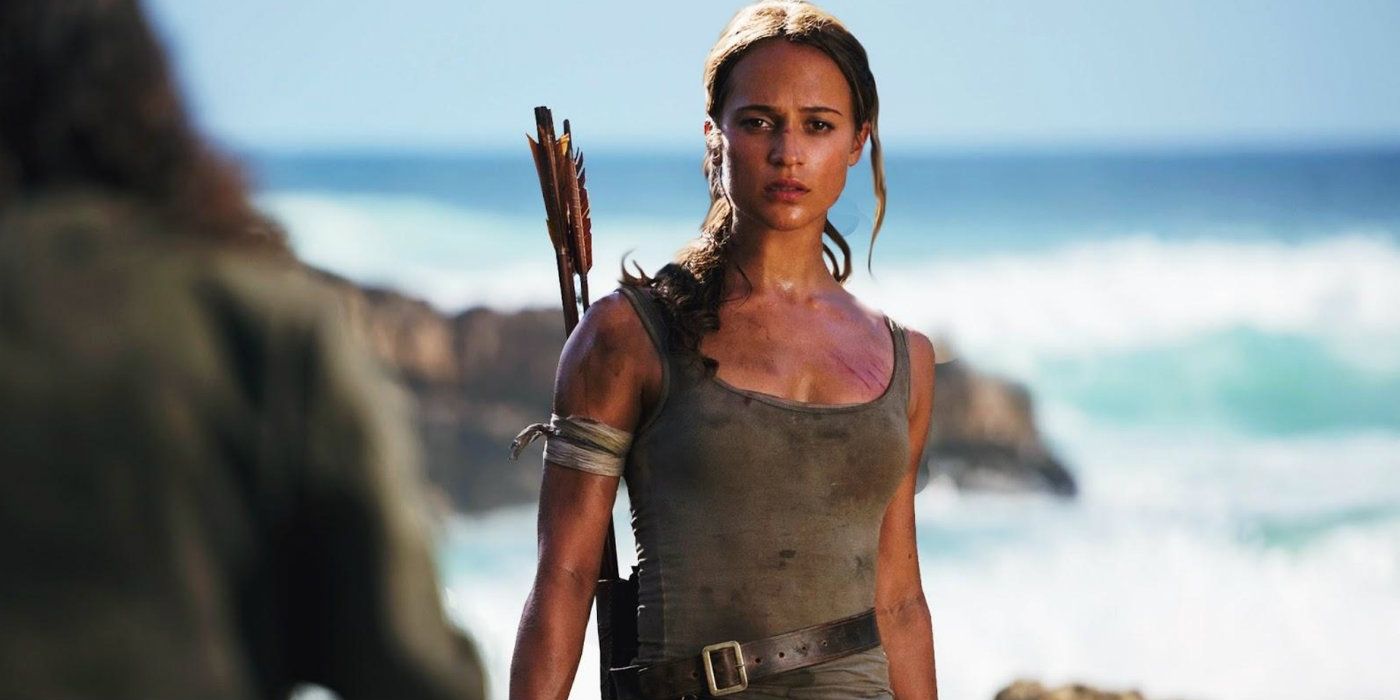 Alicia Vikander's Tomb Raider is a film that's closer to the rebooted video game of the same name from 2013, which is a more gritty and realistic origin story. Lara Croft travels to Asia when she discovers her father's last known destination when he is reported missing. Convinced he is still alive, she follows his footsteps in discovering a mystery surrounding the mythical Queen of Yamatai.
Following the Angelina Jolie Tomb Raider films of the early 2000s, Norwegian director Roar Uthaug took on the colossal task and delivered a suspenseful mystery and entertaining adventure full of twists and turns and packed with incredible stunts.
Watch on TNT
12
'Relic Hunter' (1999 – 2002)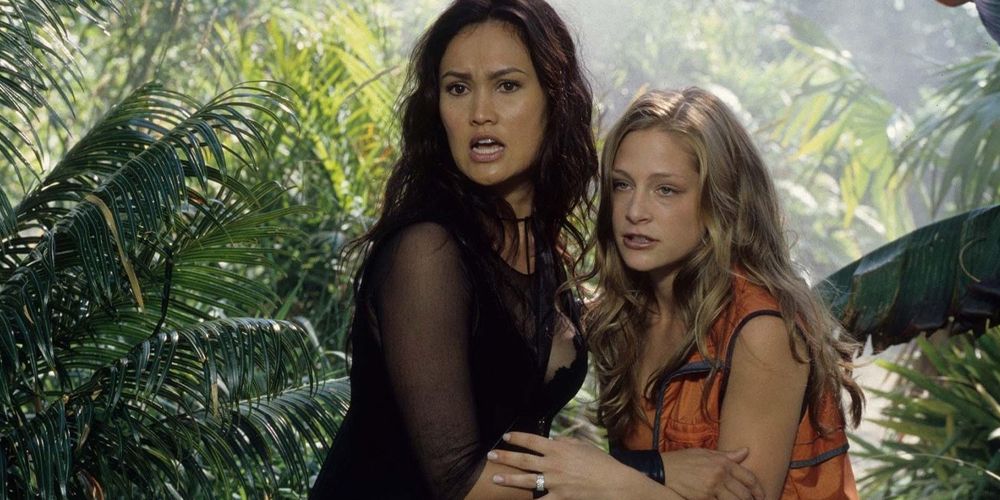 Relic Hunter is the female version of Indiana Jones. Following Sydney Fox played by Tia Carrere, a university professor of history, with her team Nigel played by Christien Anholt and Claudia played by Lindy Booth as they find ancient relics and treasures that have been missing for hundreds or thousands of years.
The series has action, history, and intrigue as Sydney and Nigel travel the world in search of these treasures. Coming up against many different characters like thieves and criminals, the three seasons were packed with adventure and mystery.
Watch on Roku
11
'Blood & Treasure' (2019 – 2022)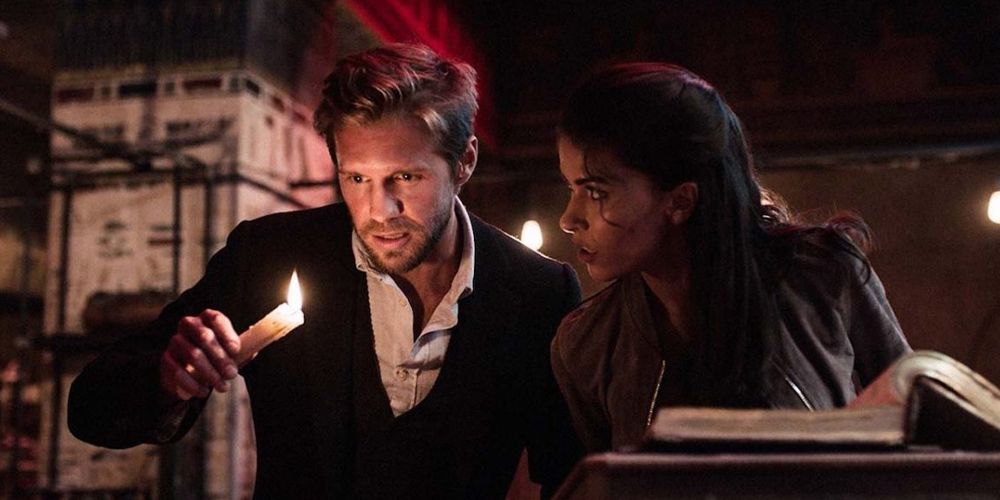 A fantastic adventure TV series starring Matt Barr as Danny and Sofia Pernas as Lexi takes the treasure-hunting tropes back to their roots! Danny, an antiquities expert, and Lexi, an art thief, team up to stop a terrorist who funds his attacks with stolen treasure.
Currently, with two seasons, Blood & Treasure follows many similar titles like Uncharted and National Treasure with action and crime taking center stage. Lexi and Danny work so well with their polar opposite personalities as they travel to beautiful places and encounter some dire situations.
Watch on Prime Video
10
'Romancing the Stone' (1984)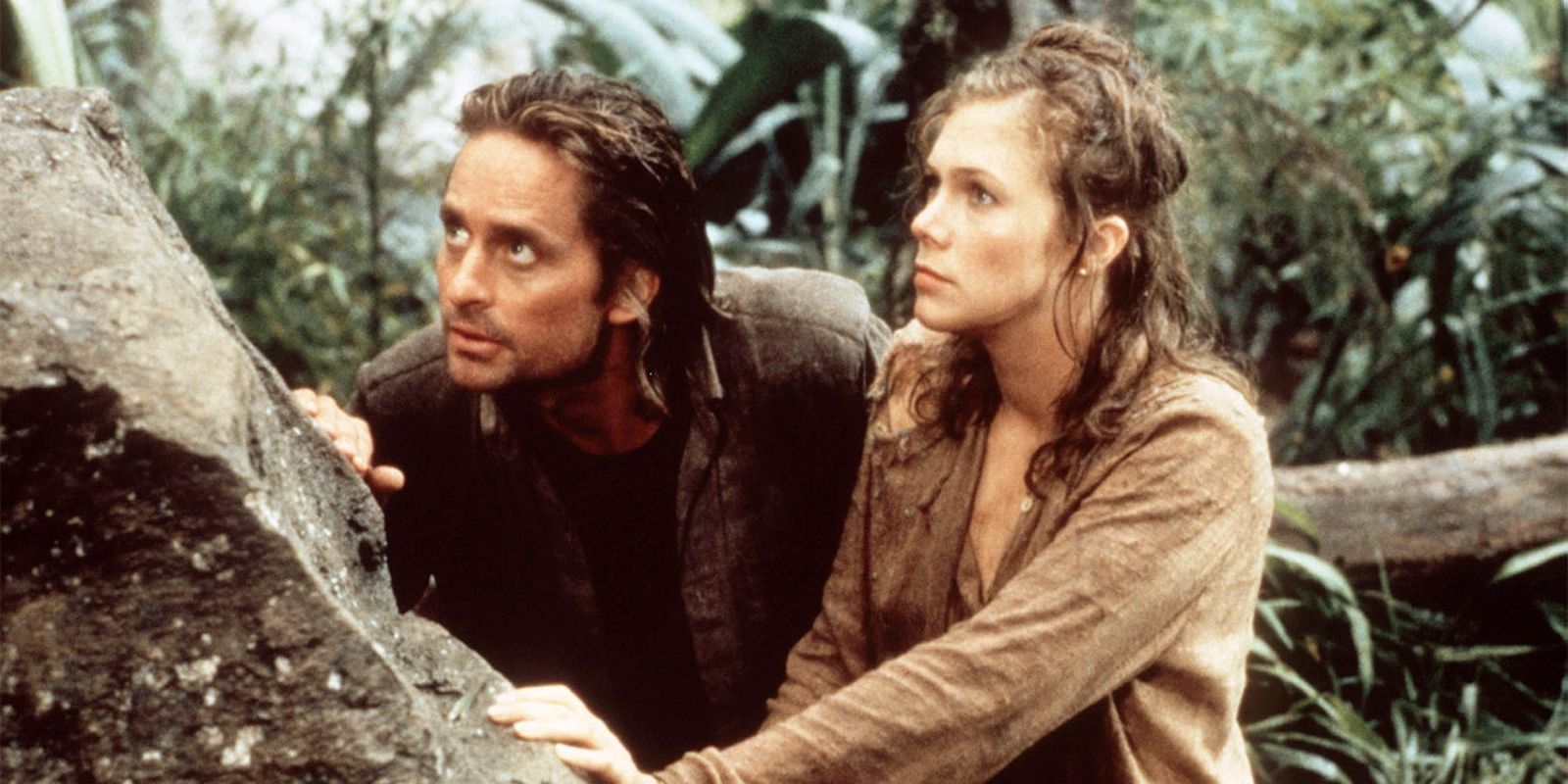 Among the best movies of 1984, director Robert Zemeckis' Romancing the Stone takes audiences on an exhilarating adventure set in the jungles of Colombia. There, an unlikely romance blossoms between Jack Colton (Michael Douglas), a rugged explorer, and Joan Wilder (Kathleen Turner), a romance novelist who gets his help finding her kidnapped sister.
This romance soon turns into a treasure-hunting adventure as the duo decides to seek the treasure the kidnappers are looking for and take it themselves. The artifact in question is the "El Corazón," a huge emerald worth a lot of money. While some aspects of the film haven't aged well, it's still worth watching (or revisiting) for its entertaining blend of comedy and action.
Watch on Tubi
9
'The Adventures of Tintin' (2011)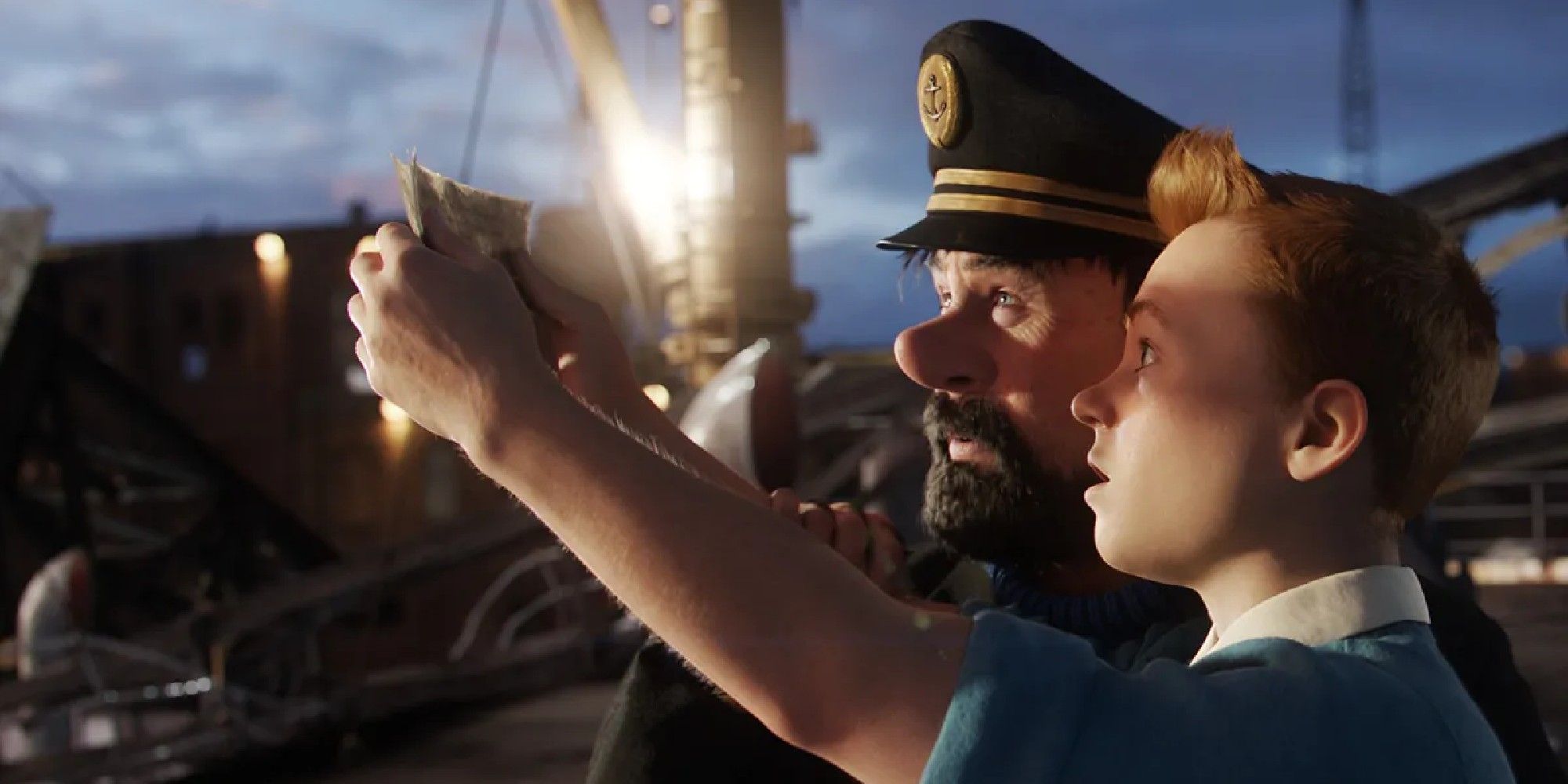 Hergé's iconic comic books are brought to life in the beloved classic, The Adventures of Tintin. Directed by Steven Spielberg, the 2011 animated adventure film revolves around the young journalist Tintin (Jamie Bell), who sets out on a quest to find the treasure of a ship called the Unicorn. However, he's pursued by a dangerous nemesis.
With animation that holds up well and stellar performances from a talented cast – which includes Bell, Daniel Craig, Andy Serkis, Simon Pegg, and more – The Adventures of Tintin is a cinematic adventure worth experiencing over and over. The timeless classic is also known for its faithful adaptation of the source material, which translates beautifully on the big screen.
Watch on Prime Video
8
'National Treasure' (2004)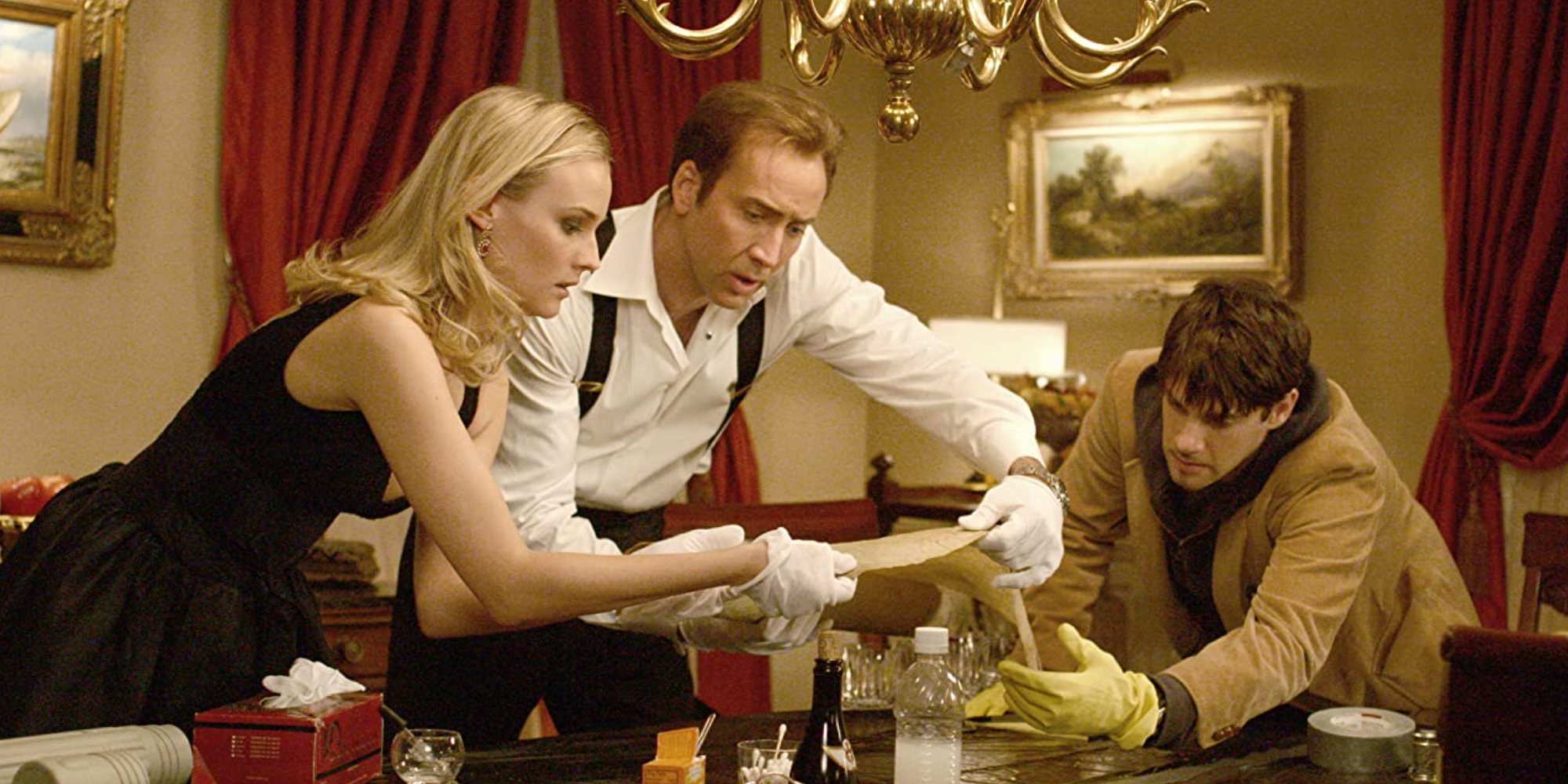 National Treasure is the quintessential treasure-hunting movie of the early 2000s! Following Nicolas Cage in an over-the-top performance as Ben and his 'guy in the chair' Riley played by Justin Bartha, as they plan to steal the Declaration of Independence to find a map to the hidden Freemason Treasure.
With action, adventure, and a museum heist, National Treasure is the perfect balance of mystery and suspense. From uncovering the secret map to the villain Sean Bean hot on their trail, there's no surprise Disney made a sequel, National Treasure: Book of Secrets that try to capture the magic of movies like National Treasure.
Watch on Disney+
7
'Treasure Planet' (2002)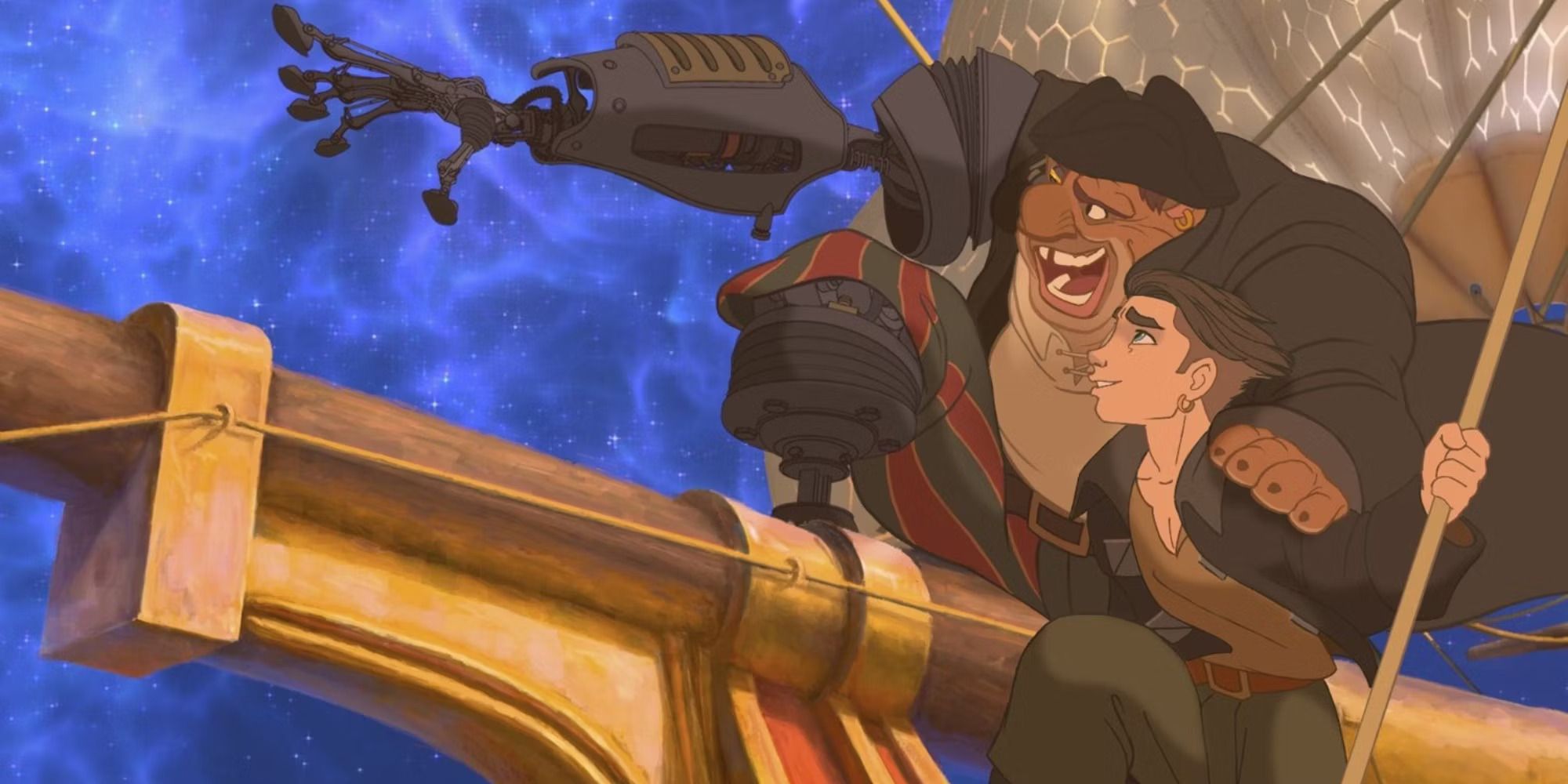 A relatively underrated film in Disney's collection of blockbusters, Treasure Planet is a gorgeous animated movie set in a futuristic world where space pirates exist. The film is centered on Jim Hawkins' (Joseph Gordon-Levitt) journey through space as he searches for the mythical Treasure Planet. Alongside him is the intimidating and experienced John Silver (Brian Murray), who wants to find the treasure just as badly.
Despite premiering in 2002, Treasure Planet's visuals are still a marvel to witness today. This is undoubtedly due in part to the creative blend of sci-fi and traditional swashbuckling adventure genres that it displays, not to mention the unexpectedly emotional moments that make Jim's story unforgettable.
Watch on Disney+
6
'The Mummy' (1999)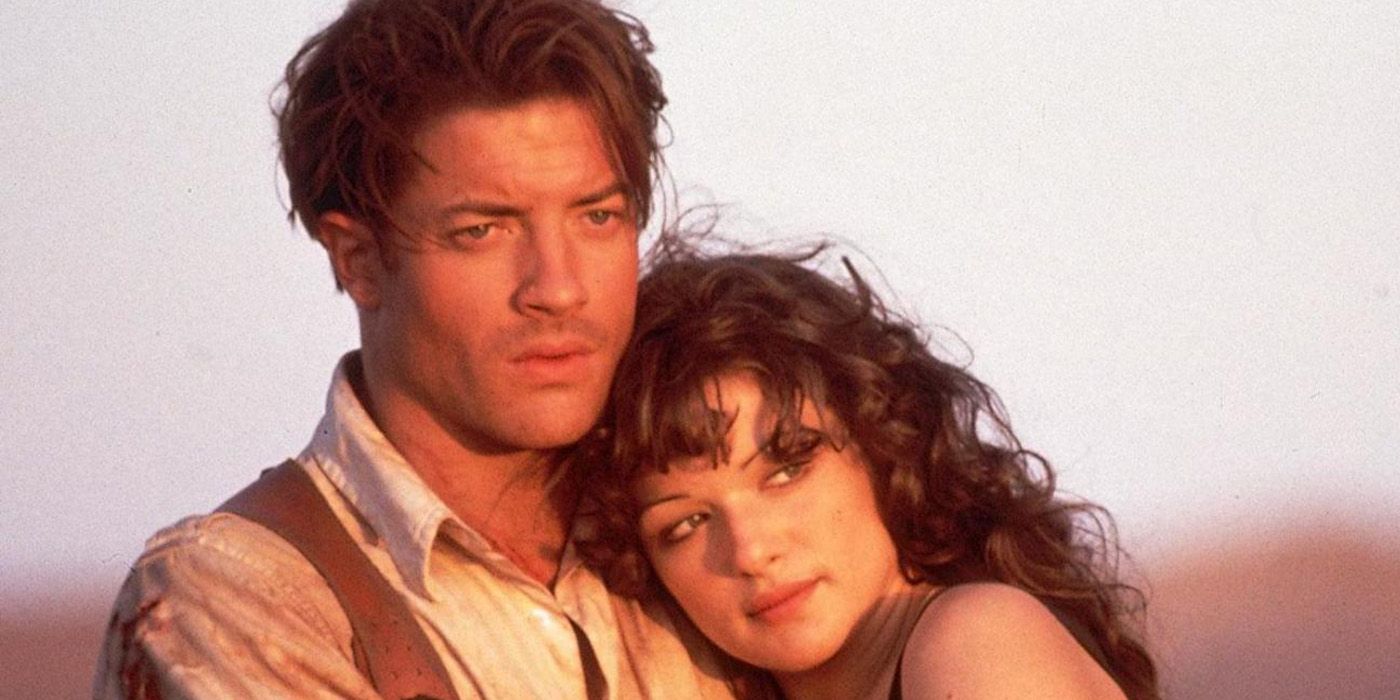 When a group of treasure-seeking adventurers goes deep into an ancient tomb hoping to strike gold, they unleash a horrifying 3000-year-old cursed high priest instead. The Mummy, while initially focused on a treasure hunt gone wrong, is soon centered on how Rick O'Connell (Brendan Fraser) and Evelyn Carnahan (Rachel Weisz) work together to protect the world from sure destruction.
The 1999 film directed by Stephen Sommers birthed the iconic franchise and is still considered the best movie in the trilogy. Full of daring stunts, cutting-edge visuals for its time, and a remarkable performance by Fraser, it's easy to see why The Mummy holds a special place in fans' hearts to this day.
5
'The Young Indiana Jones Chronicles' (1992 – 1996)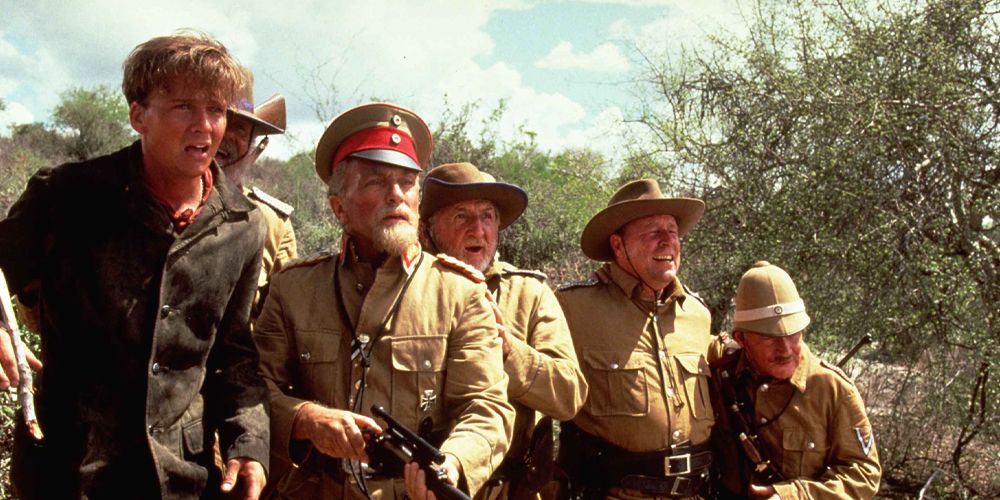 Everyone already knows the classic films of the 80s, but Indiana Jones also had a television series! Opening the show with a much older Indiana, played by George Hall, as he tells his stories from his youth, played by Sean Patrick Flanery and Corey Carrier.
Only going for two seasons, George Lucas had actually prepared for at least 70 episodes. Aimed at kids and teens, the series was educational, and the stories centered around famous figures and historical events. With new posters and trailers released of Indiana Jones 5, it's time to revisit Young Indiana once again and re-live the nostalgia.
Watch on Disney+
4
'The Librarians' (2014 – 2018)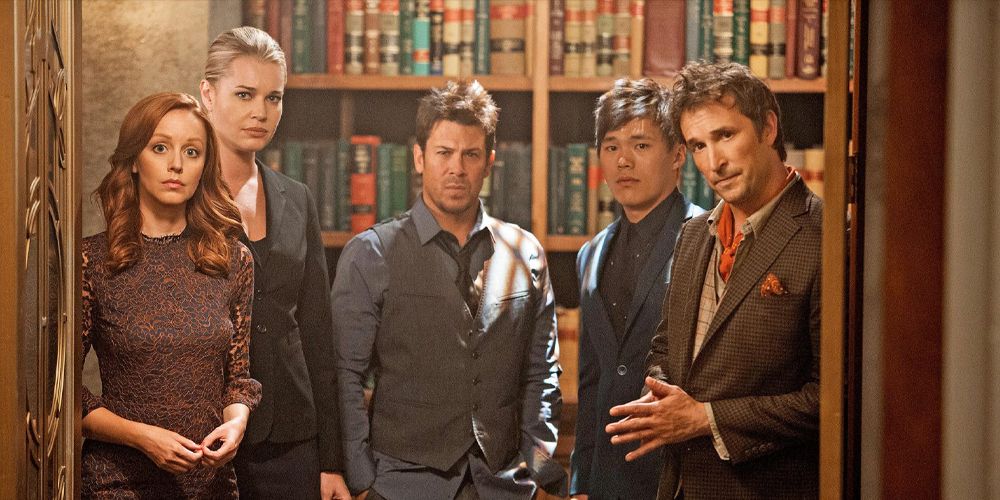 A brilliant series spin-off, The Librarians had three films before the Rebecca Romijn-led show came along. Eve Baird and her team have the important job of keeping mystical and famous historical artifacts from getting into the wrong hands.
This quirky series is like Supernatural mixed with Legends of Tomorrow, which makes it stand out from other treasure-hunting shows. The light-hearted series delves into alien invasions, haunted houses, and even the mystery behind the Bermuda Triangle!
Watch on Plex
3
'Outer Banks' (2020 – )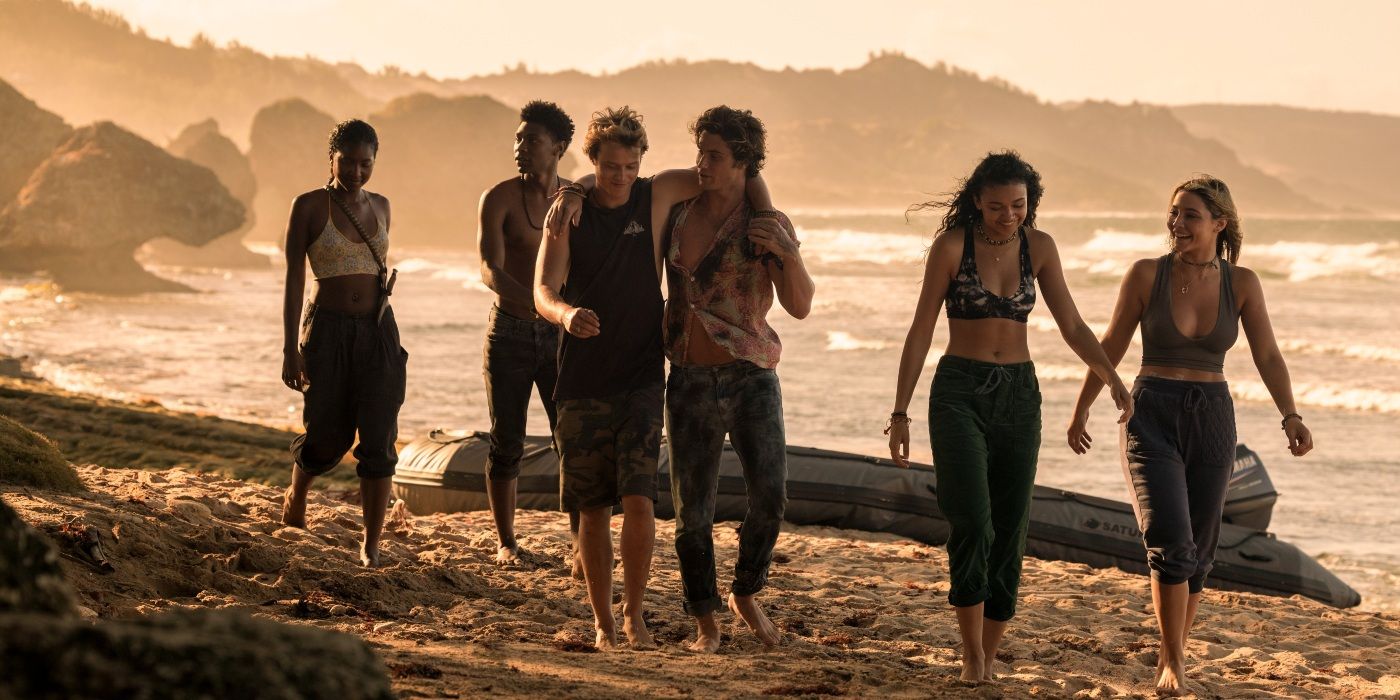 Like the sleek production of Point Break and a sense of adventure straight out of Stand by Me, Outer Banks follows four friends as they search for missing treasure and answers to the disappearance of one of their fathers.
Outer Banks is beautifully filmed and well-written, so there is no surprise this popular series is about to go into its third season. From the childlike excitement of finding a lost treasure to the twists, turns and dangers of the town's secrets, Outer Banks is a unique series that has it all!
Watch on Netflix
2
'The Goonies' (1985)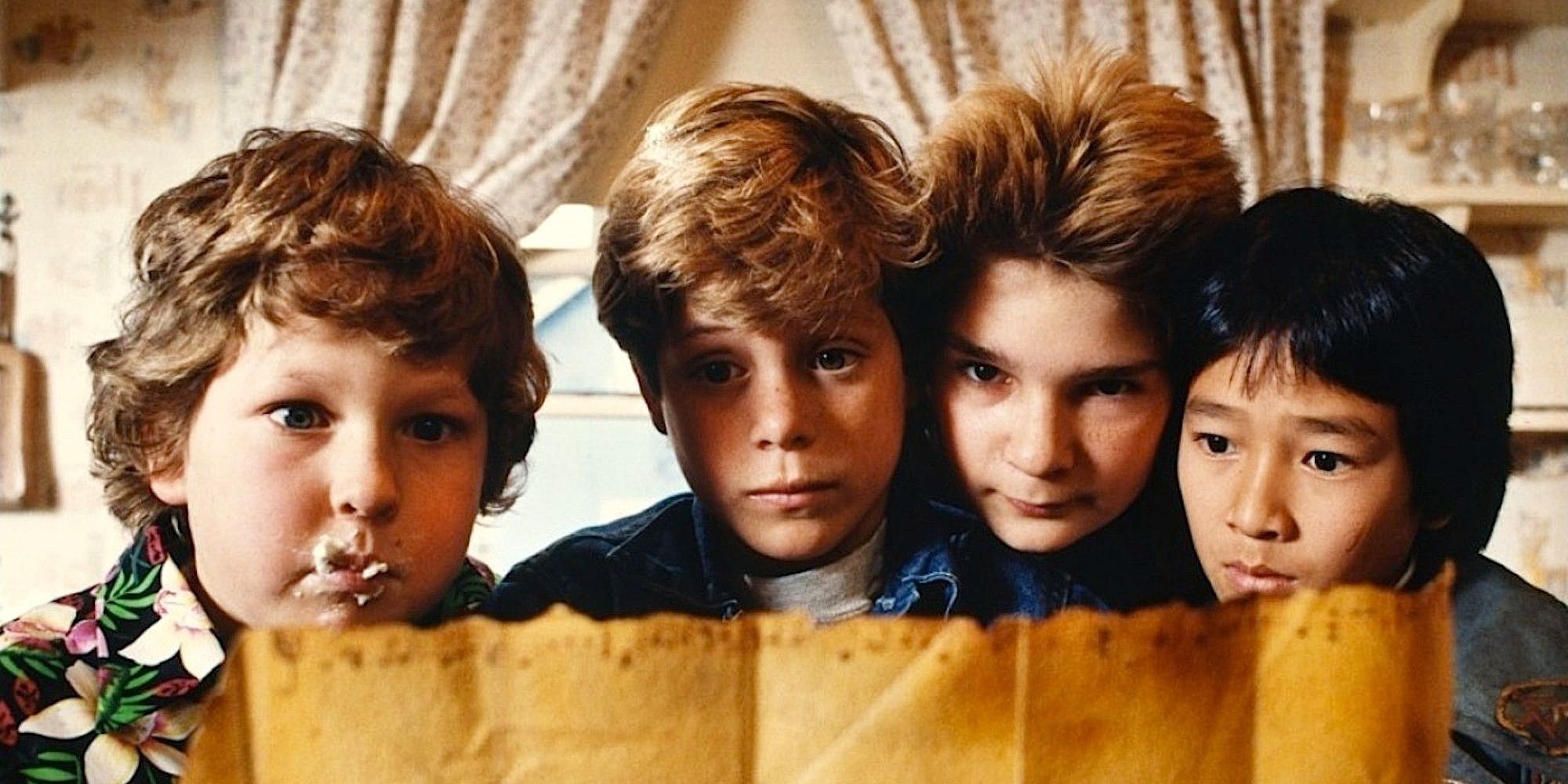 The Goonies is among the best treasure-hunting movies that have stood the test of time and are a classic among movie buffs! Following a group of kids whose homes are being threatened with foreclosure, go on a search for the long-lost treasure of a pirate named One-Eyed Willy.
Created by Steven Spielberg and directed by Richard Donner, who is known for the 1978 Superman and Lethal Weapon, produced a visually engaging family adventure film. From treasure maps, skeletons, and pirate ships, childhood dreams, and fears come alive in The Goonies.
Watch on Hulu
1
'Indiana Jones and the Raiders of the Lost Ark' (1981)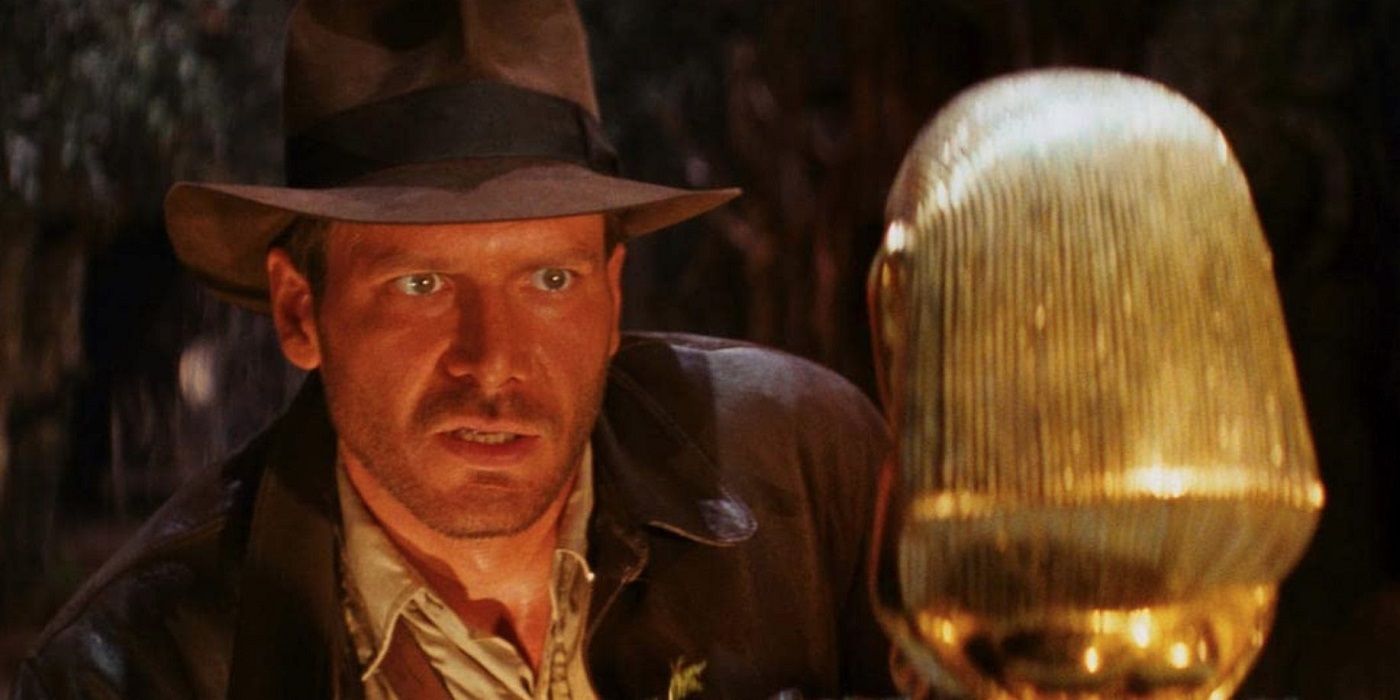 Spielberg's Raiders of the Lost Ark is an action-adventure film that revolutionized the genre. The award-winning classic introduced the world to the daring titular archeologist (played by Harrison Ford), who races against a group of Nazis trying to get their hands on a powerful relic that could turn the tide in their malevolent plans.
The fact that there is a fifth (if somewhat underwhelming) film – Indiana Jones and the Dial of Destiny – says everything audiences need to know about the adventure movie's enduring legacy. The first installment is also the film with the biggest focus on treasure hunting, while also featuring the franchise's legendary stunt work, jaw-dropping set pieces, and fantastic performances from its talented cast.
Watch on Disney+
NEXT: 'Indiana Jones' Movies Ranked from Worst to Best