Foundation is finding a foothold as it begins its second season on AppleTV with new episodes dropping every Saturday. The adaptation of science fiction pioneer Issac Asimov's award-winning trilogy of novels has all the wondrous elements of a great, futuristic drama largely because of the stellar cast that has been put together. As with any sweeping epic that spans an entire galaxy, many characters fall somewhere on the scale from good to evil.
And that scale usually runs parallel to who is the most likable to the least unless you've got a bad guy that is just so deliciously fiendish that you can't help but admire their performance and maybe bump them up a spot or two. That's a hint…The main cast of Foundation includes known commodities like Jared Harris (Chernobyl, Mad Men) and Lee Pace (The Hobbit, Halt and Catch Fire) to relative newcomers like Lou Lllobell in the role of Gaal Dornick and the refreshing Leah Harvey as the main protagonist Salvor Hardin. So let's dig into the first season plus the first few episodes of Season 2 and see where they rank according to how much we like them.
10
Brother Dusk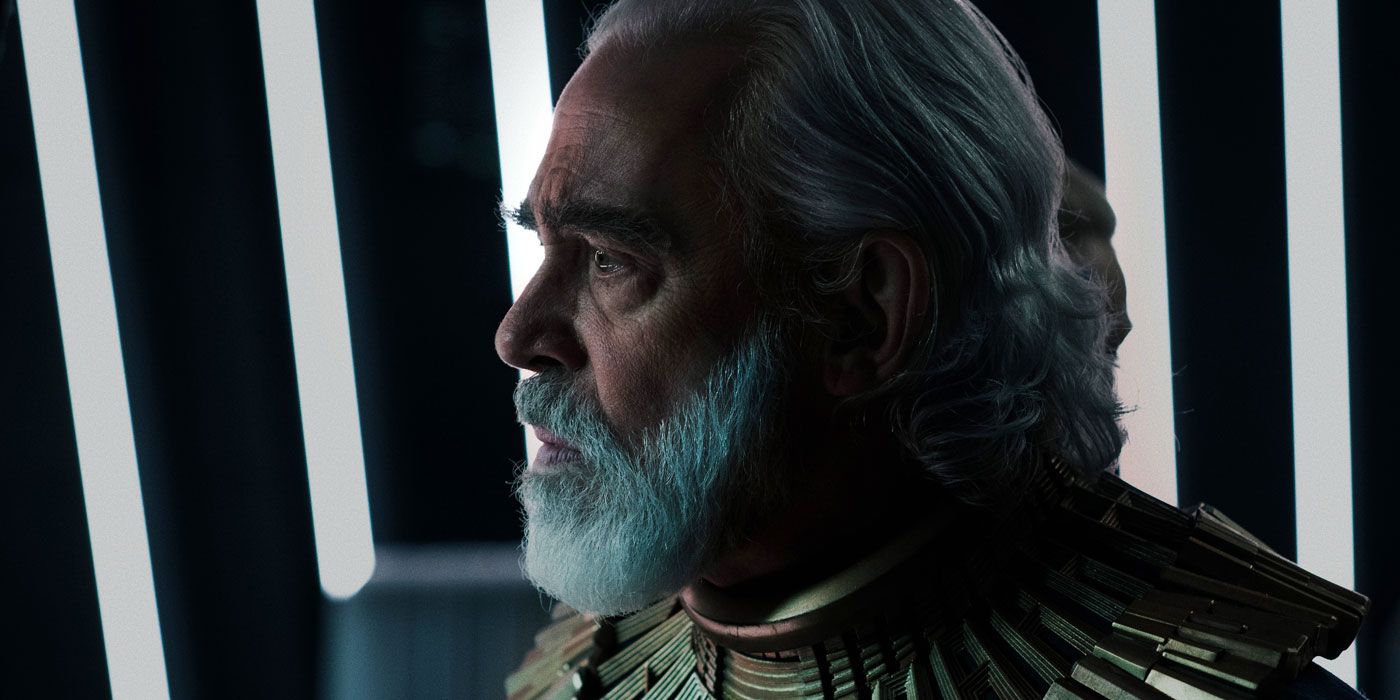 Unfortunately, our least likable character on the show plays right into a stereotypical trope of a grumpy old man. Brother Dusk is cold and steadfast in his loyalty to Empire and the Cleonic genetic dynasty. He is always in Brother Day's ear advising him to be as sadistic and cruel as he possibly can.
He is set in his ways and his ways are that of an elitist and ornery old man who cringes at the very thought of adaptation, change, or even showing the slightest bit of compassion. Our dislike for Terrence Mann's portrayal of Brother Dusk earns him exactly what he was meant to do, which is being the embodiment of evil and making our disdain for him overwhelming.
9
Demerzel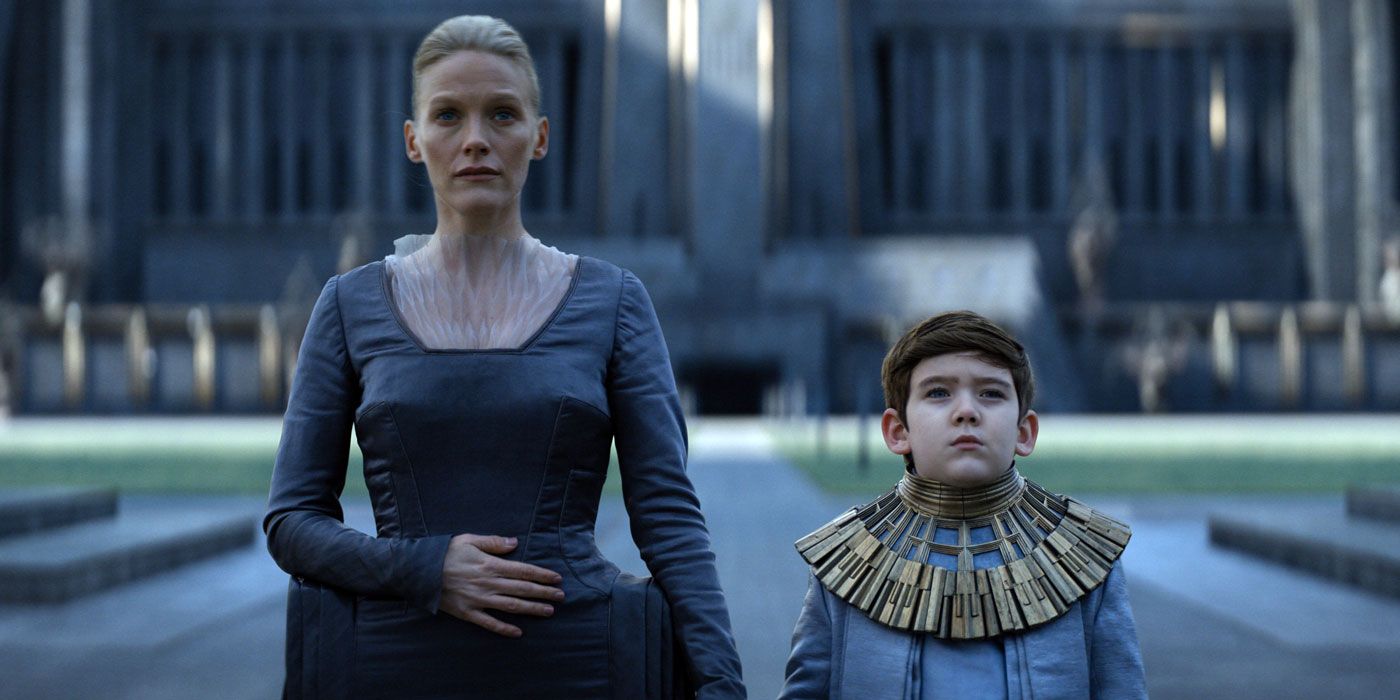 You know it's probably not Demerzel's (Laura Birn) fault that she falls so low on this list. After all, she is a droid that is programmed to show restraint and act according to her AI. But the thing with the first lieutenant of the Cleonic dynasty is that when she does lean in the direction of good or evil, it is consistently evil that she chooses.
Maybe she is a product of her environment. She's been around the Cleon clones for thousands of years and has probably seen and heard unspeakable things that may have altered or morphed her from a pure robot into one that has developed a quasi-consciousness. Like Roy Batty (Rutger Hauer) in Blade Runner. These droids want so badly to live and learn about having a soul, that they may be prone to the influence of those they are surrounded by.
8
Grand Huntress Phaera Keaen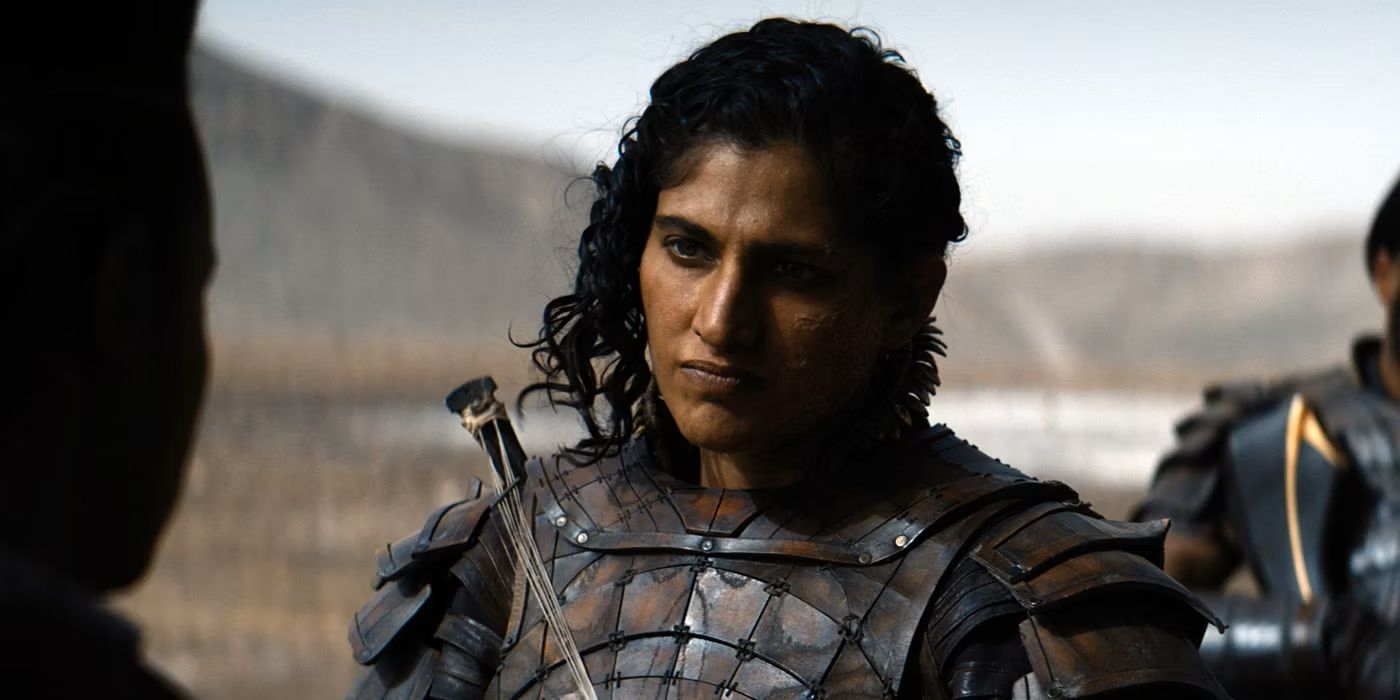 Okay, if you've seen Season 1 of Foundation, you're probably thinking this is too generous. Grand Huntress Phaera Keaen (Kubbra Sait) should be the most unlikable character. We get it, but hear us out for a moment. Yes, she's a vicious and skilled barbarian killer who whacks a lot of the good guys and tries to kill some of the Foundation members that we'll visit higher up on the list, but you can kind of understand her beef, right?
RELATED: 'Foundation's Timeline Explained: When Does the Apple TV+ Series Take Place?
Her people, the Anacreons, have been persecuted and executed by The Empire for centuries almost to the point of extinction. She wants her pound of flesh and isn't afraid of anybody or anything. She isn't underhanded in her malevolence, and she wants what is best for her people.
7
Brother Day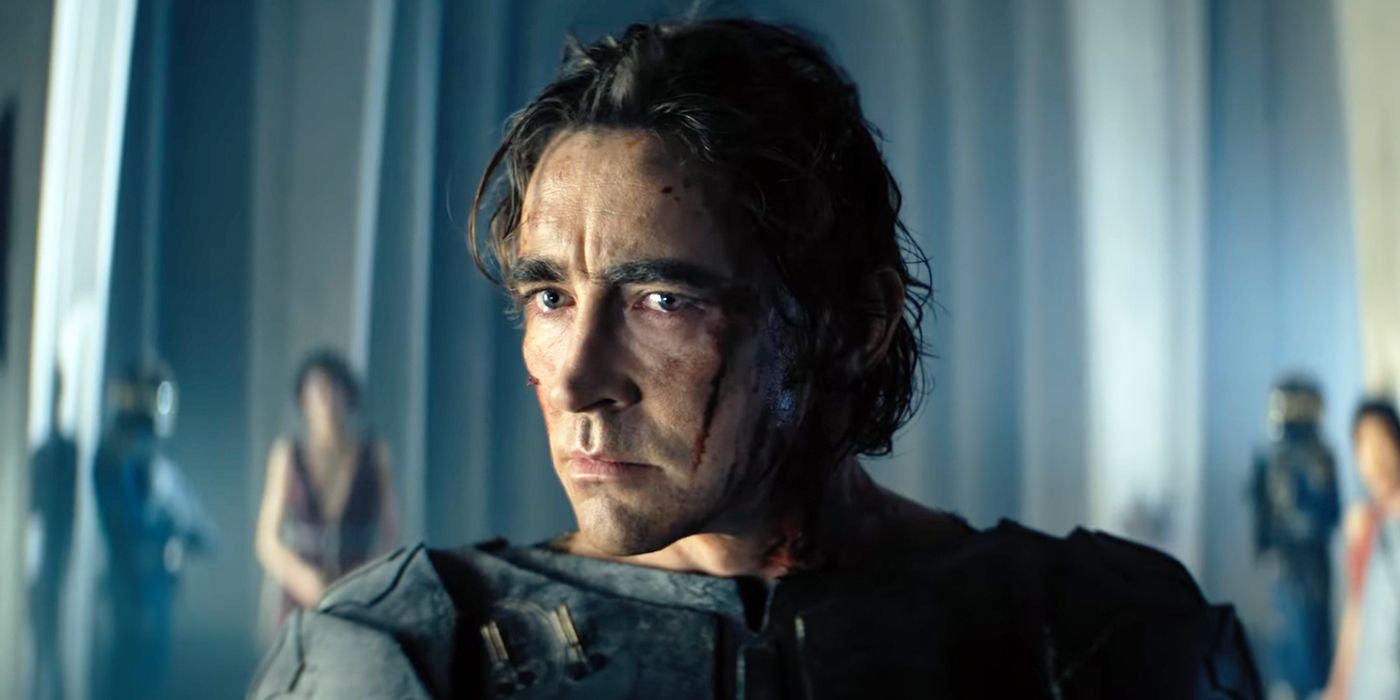 Wait! What? The man who orders the deaths of tens of thousands of people with the whimsical swivel of his extended wrist? Why is he not bringing up the rear of the list as the most unlikable? This is a good question. And one we can only respond to by saying, "We love Lee Pace's portrayal of Brother Day so much that there's a strange admiration for him…kind of."
Yes, of course, he can be ruthless, sociopathic, and detached as the face of Empire, but as we saw in Season 1 when he walks the spiral, he isn't afraid to occasionally show vulnerability and a willingness to at least try to understand opposing points of view (unlike Brother Dusk). Later in the first season, he is willing to embrace the genetic mutation in Brother Dawn (Cleon XIV) and suggests that maybe evolution can be a good thing. And in the premiers of Season 2, we see him almost killed. Pace's multifaceted performance should be rewarded a little bit.
6
Brother Dawn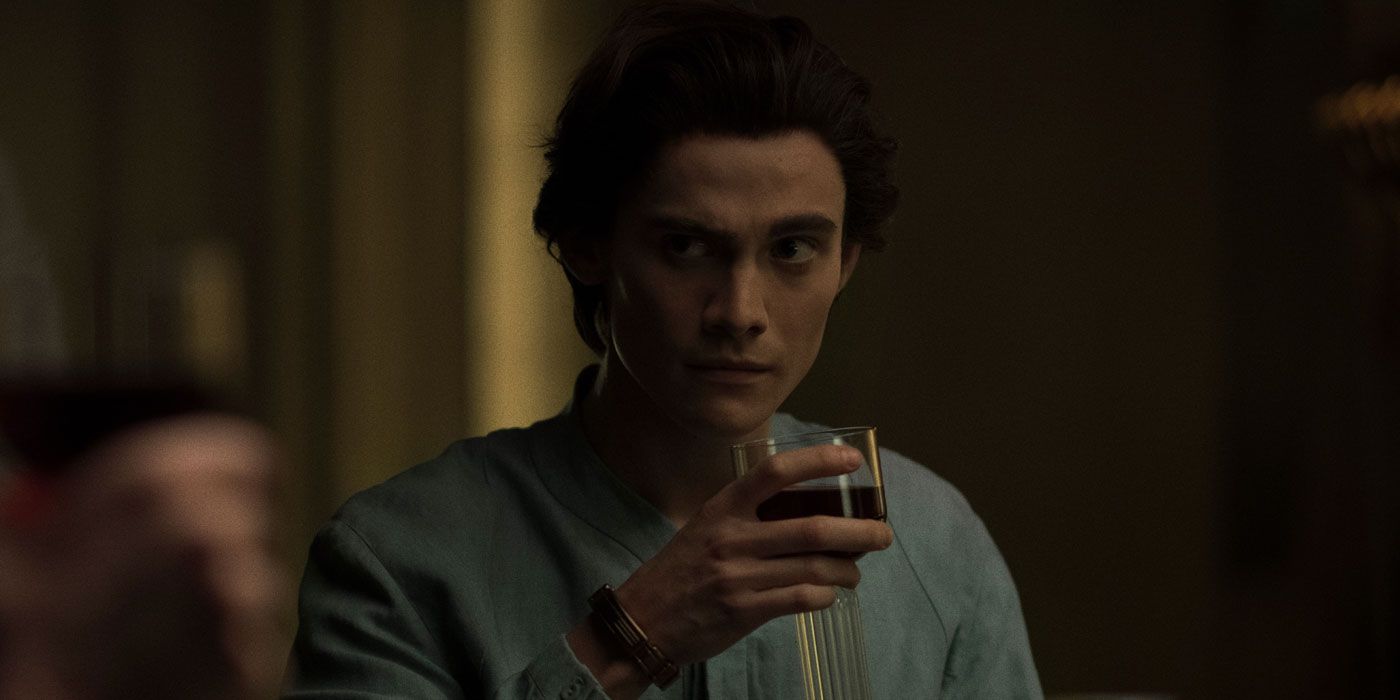 Brother Dawn (Cassian Bilton) ranks the highest of the three brothers and Cleonic clones. That has to mean something, right? Brother Dawn is the youngest and most naive of the brothers which is probably what makes him the most likable. Has yet to face the pressures of ruling like Day and Dusk. In Season 1, he also pushes his elders to explore what it is like to be human and have a new soul that isn't a retread of the same man over and over again which is what they are.
Yes, his innocence and lack of awareness cause the mutated genome that is slowly destroying the Cleonic dynasty, but maybe that's a good thing. Dawn is the agent of change in the thousand years long cruelty of the Empire and is therefore the most likable villain on the show.
5
Raych Seldon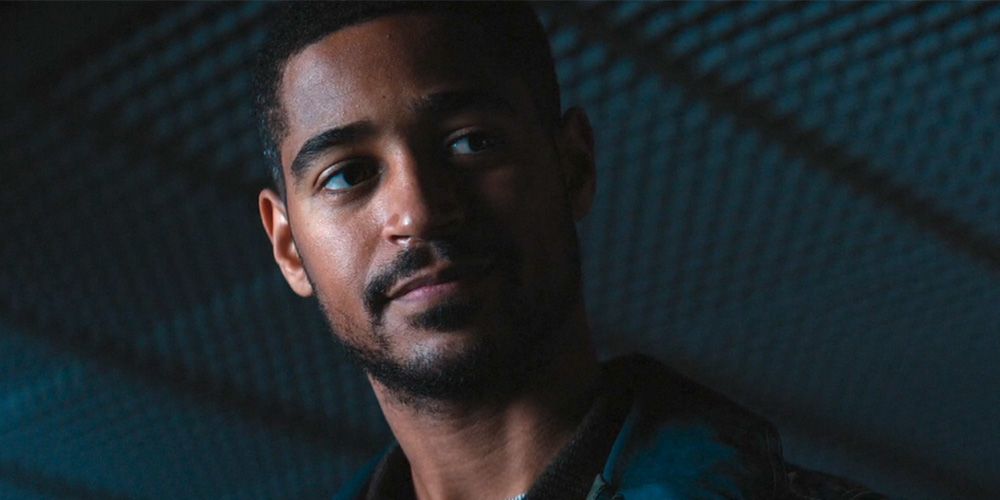 Unfortunately, Raych's (Alfred Enoch) time gets cut short after reaching Terminus as a founding member of the Foundation, but in the time that we got to know him in the first several episodes on Trantor as the apprentice and adopted son of Dr. Hari Seldon, he is one of the good guys. Raych takes young Gaal under his wing upon her arrival on Trantor in the first episode of the show.
He never harbors any ill will toward Gaal for replacing him as Hari's protégé and in fact, the two have a romantic relationship much later after she is of age on Terminus. He will do anything for Gaal or Hari, and his loyalty is a breath of fresh air on a show with so many hidden agendas and ulterior motives (but he isn't above it either.)
4
Dr. Hari Seldon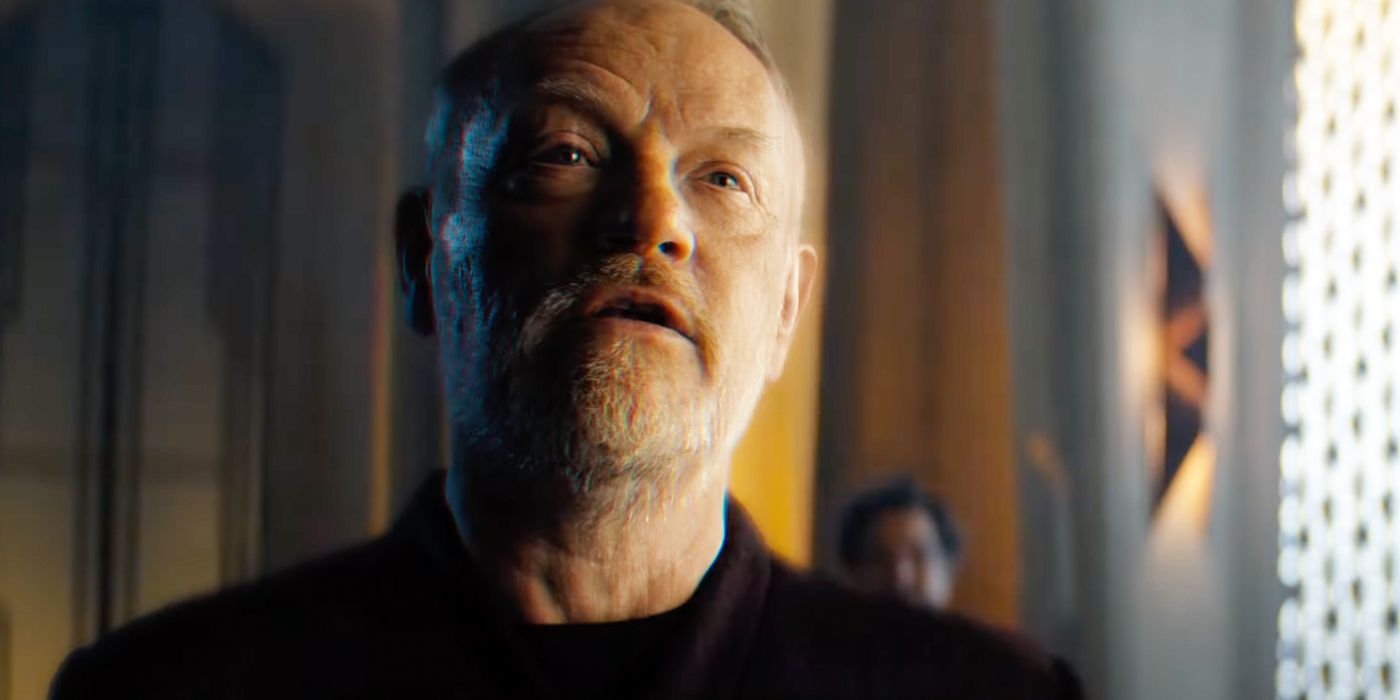 The King is Dead. Well, he's not exactly a king – or dead. If you've seen the show, you know what we mean. What is Dr. Hari Seldon aside from being the most celebrated mathematician and psychohistorian in the galaxy? His Nostradamus-like premonitions and predictions based on his studies make him a messianic figure to many.
RELATED: 'Foundation' Season 2 Review: Apple TV+'s Epic Series Remains a Science Fiction Gem
His popularity and prophecies of doom threaten the Cleonic Brothers, and they send him and his followers to the farthest reaches of the galaxy. He would be higher on this list if he didn't seem to insist upon himself so much. Sometimes, it feels like Hari has started to believe that he has supernatural powers and is something far greater than he is. He is a complex man with many motives, but most of them are inherently benevolent and in the interest of serving and saving humanity.
3
Gaal Dornick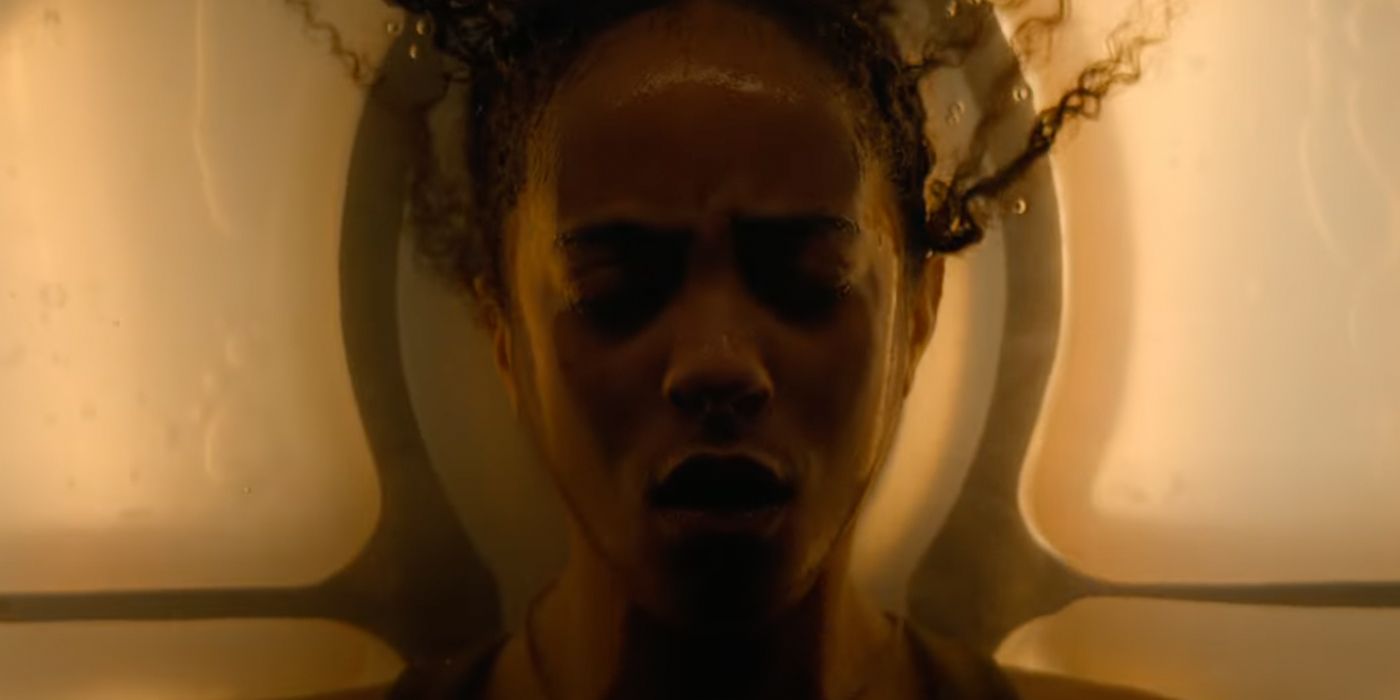 Gaal gets top-three billing just for how much she has freaking overcome and managed to stay positive and gung-ho as we head into Season 2. Sent away from her home planet of Synnax for believing in science, the child genius is sent to Trantor where she is immediately arrested for heresy and associating with Hari Seldon.
When she's exiled with him to Terminus, life is incredibly hard on the inhospitable planet. She has a relationship with Raych, but that goes South, and she is forced into cryostasis for decades as she and Hari have a riff over control of the prime radiant. Her reunion with the daughter should be a good thing, but because of her time in a cryopod, she isn't even aware that she's a mother until a child that is the same age as her turns up back on Synnax. She holds the key to the prime radiant and Hari Seldon's future moving forward.
2
Hugo Crast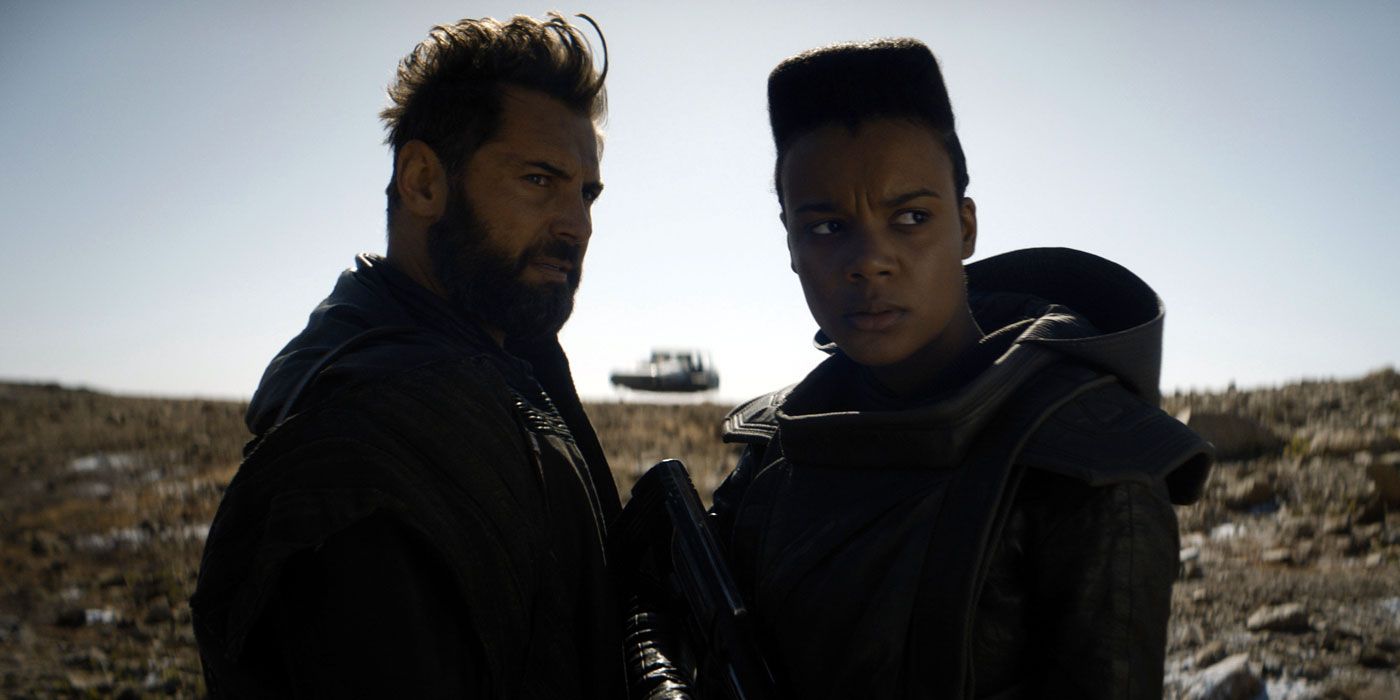 We wish we had gotten to see more of the winsome and capable starship pilot, Hugo Crast (Daniel MacPherson) throughout the first batch of episodes, and hopefully, we will as we progress into Season 2. He is very much like the Han Solo of Foundation as he travels on and off world offering goods from places all over the galaxy.
He is purely good, and one-half of the blossoming but temporarily put-on-hold relationship with another protagonist on the show. His loyalty to Salvor Hardin is unquestioned and unyielding, and he will serve as an important figure in the upcoming war as the new captain of the Invictus which has time jump capabilities. Here's to more of Hugo in Season 2.
1
Salvor Hardin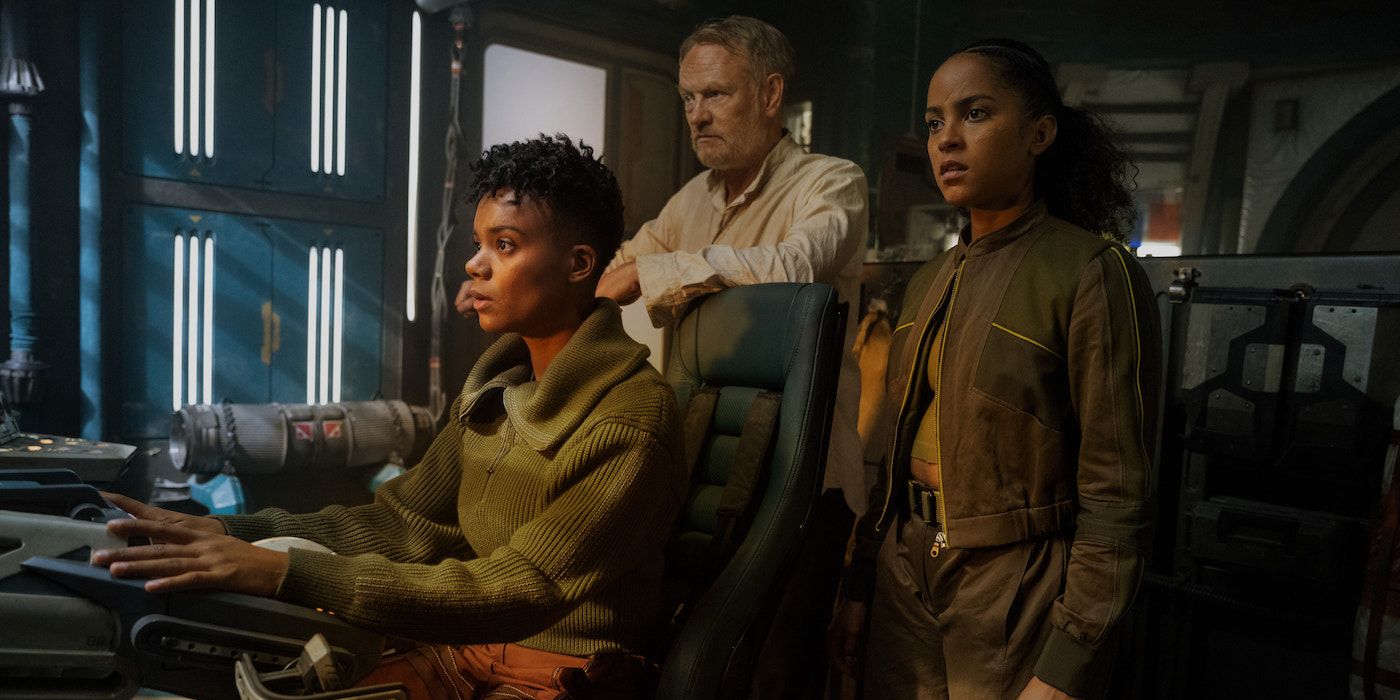 What's not to love about our number one and most likable character on Foundation? She checks all the boxes for the things we look for in the protagonist. First, as Warden of the Foundation, she is obviously very brave and brings physicality to the character of Salvor. She's also got the guts of a burglar when she takes on all comers who threaten her territory including the imposing and very intimidating Anacreon Phaera Kaean. But the thing we like most about her is her ability to show compassion and love.
Whether it's for the bored and up-to-no-good kids running around the neighborhood, or taking a leap of faith and courage in order to find her biological mother to find out why she is the way she is – which is charming, unique, and maybe the most important character moving forward.
NEXT:18 Most Underrated Sci-Fi Shows You Haven't Seen (Yet)