The Big Picture
Mad Max: Fury Road director George Miller considered casting Eminem in the role of Max, inspired by his performance in the film 8 Mile.
Although Eminem's first choice was not Michael Fassbender, Joel Kinnaman, or Heath Ledger, he did face competition from Armie Hammer and Jeremy Renner for the role.
The decision to cast Tom Hardy instead of Eminem was influenced by Hardy's intensity and his ability to match Miller's aesthetic, as well as Eminem's controversial lyrics and lack of experience as a lead actor.
What do you get when you cross Mad Max: Fury Road and Eminem? If director George Miller had his way, we would have an answer to that very question. Mad Max: Fury Road is an undisputed classic, a film that doesn't let off the gas until the credits roll at the end. Tom Hardy picks up from where Mel Gibson left off with 1985's Mad Max Beyond Thunderdome, bringing a depth and intensity to Max Rockatansky that got lost in that third installment, rejuvenating the character to match Miller's aesthetic to a tee. It was no easy feat, with Hardy playing opposite a powerhouse performance from Charlize Theron as Furiosa, a character that has her own prequel film arriving in 2024. It's no secret that there was tension between Charlize Theron and Tom Hardy on set, but that only seemed to benefit the end result.
Hardy, simply put, excelled in the role, but it wasn't always his for the taking. There were certainly many names up for Max, including Michael Fassbender, Joel Kinnaman, Heath Ledger, and Eric Bana. Out of that group, three names emerged as front-runners: Hardy, Armie Hammer, and Jeremy Renner. Hardy and Hammer did a read-through together as part of their audition, a session in which Hardy gnashed his teeth and spat at Hammer. It was a move that saw Hammer cede the role to Hardy, telling Miller that Hardy needed to be Max more than he did. It leads one to wonder what the film would have been like if another actor had successfully landed the role. For that matter, what the film would have been like if Miller's first choice for the role worked out. No, none of the aforementioned names. Not a de-aged Gibson, or a Jason Momoa. Miller's first choice for Max doesn't even have more than one movie where he is the lead. If Miller had his way, there would be an answer to the question posited above because his first choice was none other than the real Slim Shady himself, Eminem.
'8 Mile' Put Eminem on George Miller's Wish List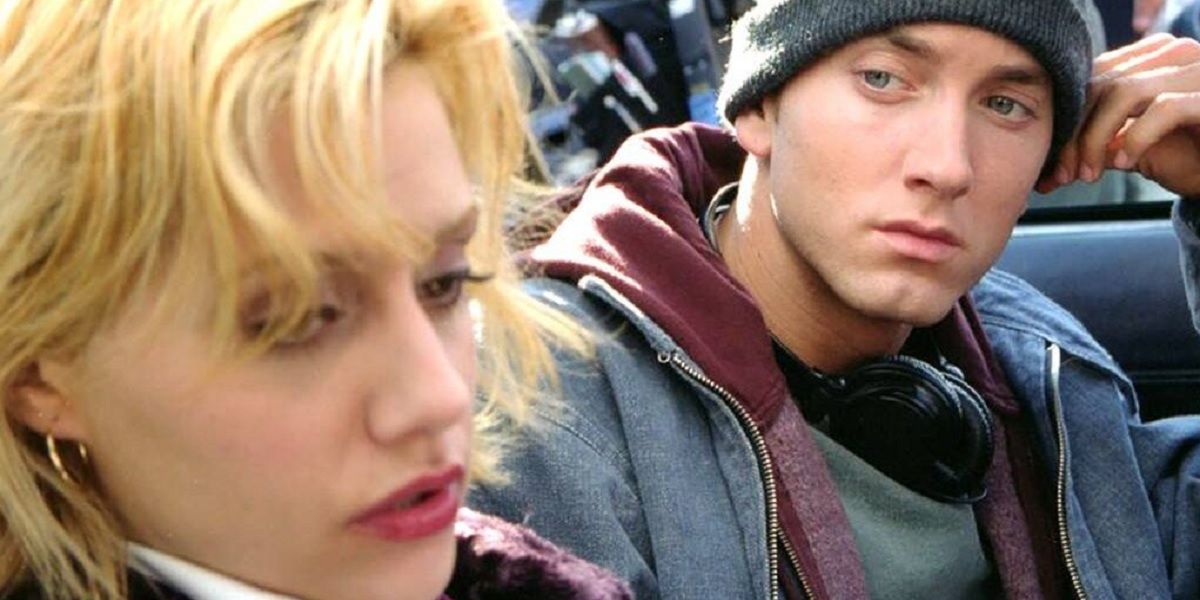 What turned Miller on to choosing Eminem for Max was the young rapper's performance in the film 8 Mile, and he wasn't alone in his appreciation of it. Many of the reviews for the film on Rotten Tomatoes cite Eminem's nuanced performance in a role that is, for all intents and purposes, a fictional version of himself. According to an excerpt from Kyle Buchanan's book Blood, Sweat & Chrome: The Wild and True Story of Mad Max: Fury Road published on Vulture, Miller found Eminem's film debut interesting, and that he had a quality that lent itself to the vision Miller had for Max in Fury Road. At the time, Miller was working on Happy Feet, which offered a one-degree separation from the rap superstar in late actress Brittany Murphy, who starred in 8 Mile with Eminem. As Miller recounts, "I asked her what he was like and would this be something really interesting for him? She had no reservations about saying what a wonderful talent he is."
That would be enough for Miller to begin actively pursuing Eminem for the role. Storyboard artist Mark Sexton ran with the possibility, creating artwork with the rap artist in mind. As Sexton recounts in a previously cited article, "I got brought back in to redraw a bunch of storyboards in March 2007 and do a bunch of cut-and-pastes to put blond hair on Max." That's about as far as it got. Miller did contact Eminem, but because they were shooting the film in Australia, he didn't want to leave home. "I think he had the impression that if he could do it out of his home state," said Miller, "then he'd be up for it." Similarly, Eminem also turned down a role in Neill Blomkamp's Elysium when the director wouldn't change the location from Los Angeles to Detroit.
RELATED: Every Mad Max Film Ranked From Worst to Best
Eminem Might Have Been in 'Mad Max: Fury Road' With Another Musical Artist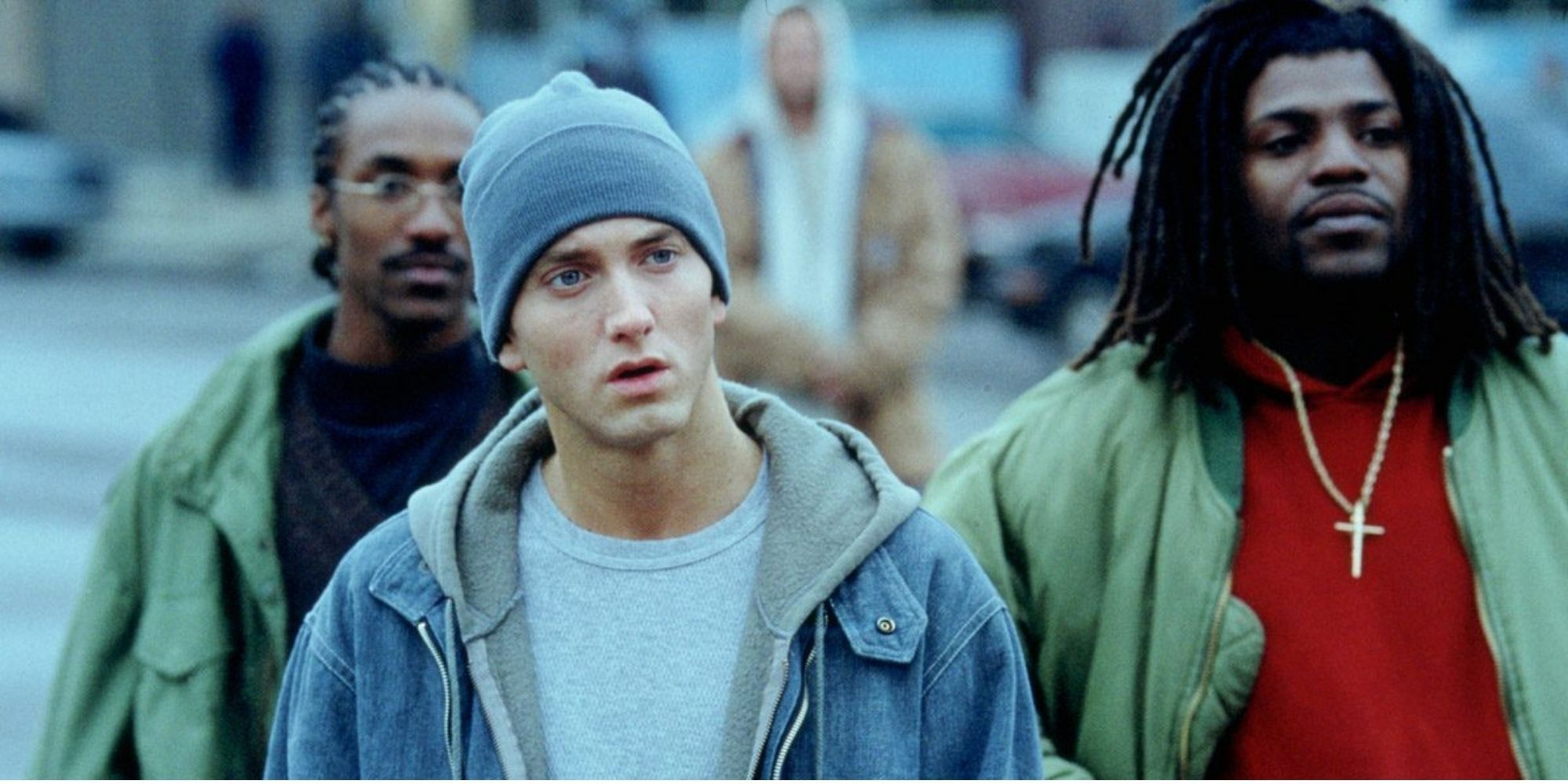 Interestingly, Eminem wasn't the only musical artist in consideration for Mad Max: Fury Road. According to the Vulture-reported excerpt, when the time came during the casting process, which took casting director Ronna Kress close to a year to complete, for the five wives that Furiosa flees with in her War Rig, Miller set up a meeting with none other than pop princess Rihanna. Rihanna did impress Miller and Kress, as Miller explains, "Usually, actors turn up dressed very casually, but boy, Rihanna looked spectacular when she walked in. I'm not sure she was even aware of the content of the movie, so she dressed up as Rihanna, which was the right thing to do." Rihanna did reportedly come very close to coming on board but didn't make the final cut, leaving her to find another film to atone for Battleship.
Rihanna would have been a perfectly fine choice, but in hindsight, Eminem would not have worked out well for a few reasons. While Hardy isn't a dead ringer for Gibson, Eminem is much further away from the look that Miller and Gibson had established over the course of the franchise. Additionally, with only the one film performance under his belt, it would have been pretty difficult not only to have the chops to revive the character, but he would most definitely be unable to go toe-to-toe with Theron, with her Furiosa completely overwhelming Max in his own movie.
The biggest knock against Eminem being cast as Max, though, has more to do with his projects outside of acting. While his tune has changed in recent years, back in 2015 Eminem was largely derided for his homophobic and misogynistic lyrics. While his fans may have liked it, they weren't the only group that Mad Max: Fury Road was looking to draw in, so his presence in the film at all would likely have impacted the box office. Then there's the fact that the movie has a very pro-feminist bend to it, with the strength, courage, and power of the women in the film front and center. To have someone in the film who actively attacked those ideals through his works would have been hypocritical at best, a box-office killer at its worst. Things certainly worked out for the best with the film itself, but it would still be fascinating to see if the promise that Eminem showed in 8 Mile was a one-off moment or if he is a legitimate talent on screen. Fury Road may not have been the right vehicle, but perhaps Miller might consider him for a future project.