The Big Picture
Eddie Murphy's character work in Coming to America is unparalleled, showcasing his comedic talents and perfect timing.
Arsenio Hall's performance as Semmi in the film is highly deserving of recognition and even surpasses Murphy's performance at times.
Coming to America was a smart, funny, and entertaining film that set the bar for many comedy films to come, grossing nearly $300 million worldwide.
It's nearly impossible to examine Eddie Murphy's overall brilliant career without bringing up the movie that arguably propelled him to new levels among the Hollywood comedy elite. Sure, it's easy to single out early classics such as Trading Places, 48 Hours, and Beverly Hills Cop, but when it comes to full-on comedy, Coming to America gets the crown. Released in 1988, the film showcased Murphy's comedic talents with both character work and perfect timing. Afterward, audiences were now waiting anxiously for Murphy's next flick. However, the one performer that didn't get the full recognition that he deserves is the highly talented Arsenio Hall.
There just can't be enough said about Murphy's character work in Coming to America. He not only portrays the lovable main character, Prince Akeem, an uber-rich man of royalty seeking true love, but also steps into the shoes of memorable and sidesplitting sub-characters who add to the movie's charm and wit. But as amazing as Murphy was, he couldn't have done it without his supporting co-star who also takes on multiple roles throughout the film. That, of course, is Hall, who plays Akeem's loyal servant, Semmi. In fact, despite working in the shadow of the comedy great, Hall puts forth the best work of his career, and at times even surpasses Murphy's performance.
RELATED: Eddie Murphy on Why He Agreed to Do a Documentary on His Life (Exclusive)
When Coming to America was released in the late '80s, both audiences and critics lost their minds over how smart, funny and entertaining it actually was. Directed by John Landis, the movie was a smash hit, grossing nearly $300 million worldwide, something unheard of for a comedy film at the time. Most critics loved the brilliant combination of both performance and heartwarming storylines, setting the bar for many films after it. From start to finish, fans got to enjoy Murphy at his finest, leading in a comedy that isn't mixed with action for the first time in his career. And for Hall, the timing of the movie came just at the right time in his rise to stardom.
Arsenio Hall Wasn't a Household Name Before 'Coming to America'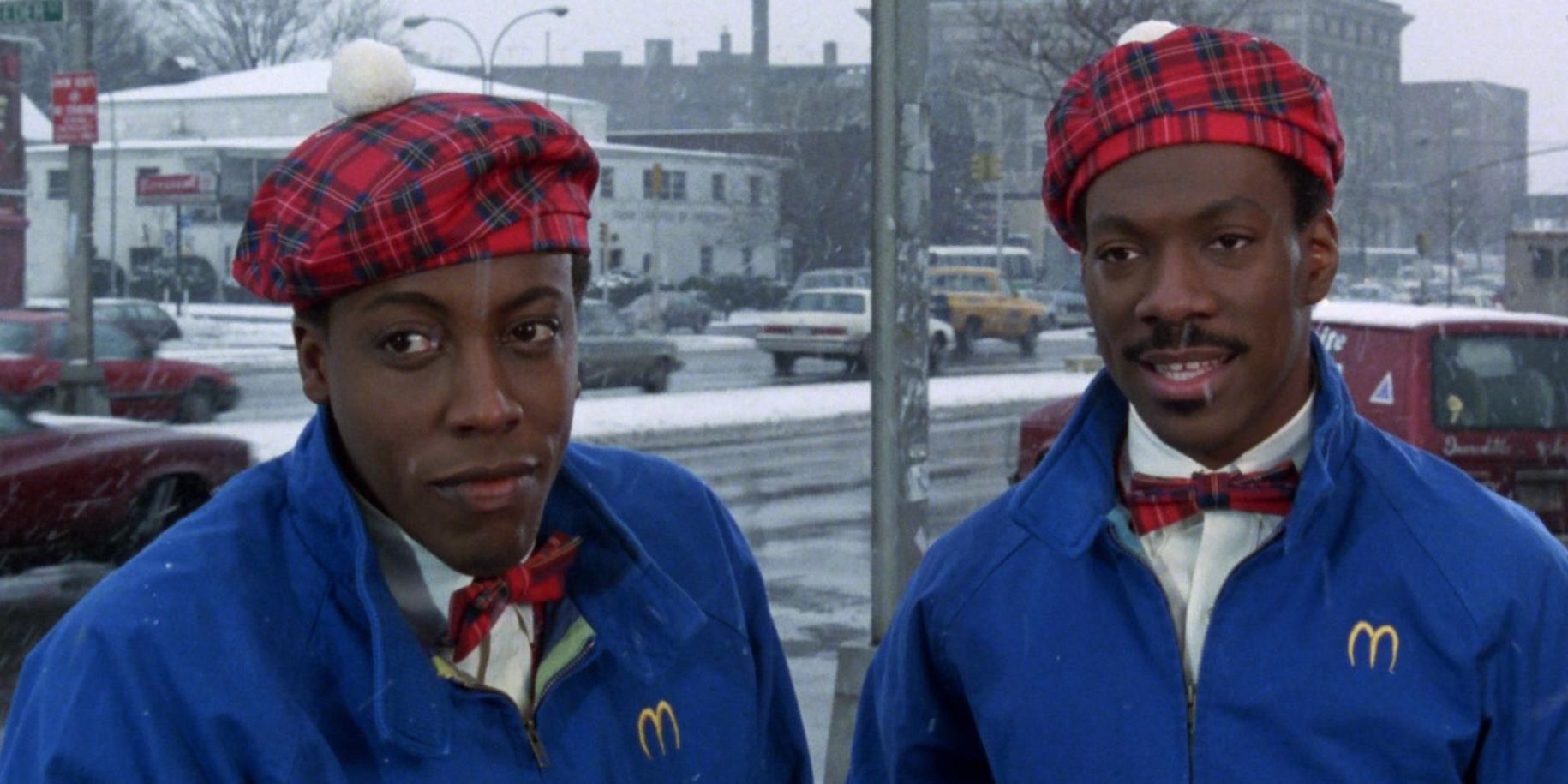 Before the movie's release, Hall was surely not a household name as he had only popped up in a few TV series here and there, in addition to providing the voice for Winston Zeddmore in the animated series The Real Ghostbusters for 91 episodes. His performance in Coming to America propelled him onto the marquee of several big-name productions afterward, including his own late-night talk show, The Arsenio Hall Show, which ran for nearly 1,300 episodes. But these credits in no way proved to audiences that he can keep up with the amount of characters Murphy could easily take on.
There's no doubt that Hall earned his success thanks to his role as Semmi. For those who haven't seen it, Semmi and Akeem have been connected since childhood. Even though Semmi is labeled a servant, one wouldn't know it; the way Akeem and Semmi interact clearly shows they have a solid friendship. One could compare them to brothers. So when Akeem expresses his extreme anxiety and reluctance to marry a woman through an arrangement, one whom he's never met before, Semmi is completely supportive of the prince's secret plan to visit America to fall in love and find his bride.
It's not until both Akeem and Semmi (living the ultimate fish out of water situation) arrive in New York when fans get to experience the multiple characters both talented stars portray. As the duo arrives at their low-income apartment building, they meet the members of the barbershop who work beneath it. This is the point where viewers are exposed to different people performed by the comedic leads. Murphy here plays the most talkative barber, as well as an old man who seems to be a permanent fixture there. The other old-time barber is played by Hall and perfectly complements Murphy's character. The scenes in this barbershop, to many, are the most enjoyable of the whole film.
Arsenio Hall Plays Multiple Characters, Just Like Eddie Murphy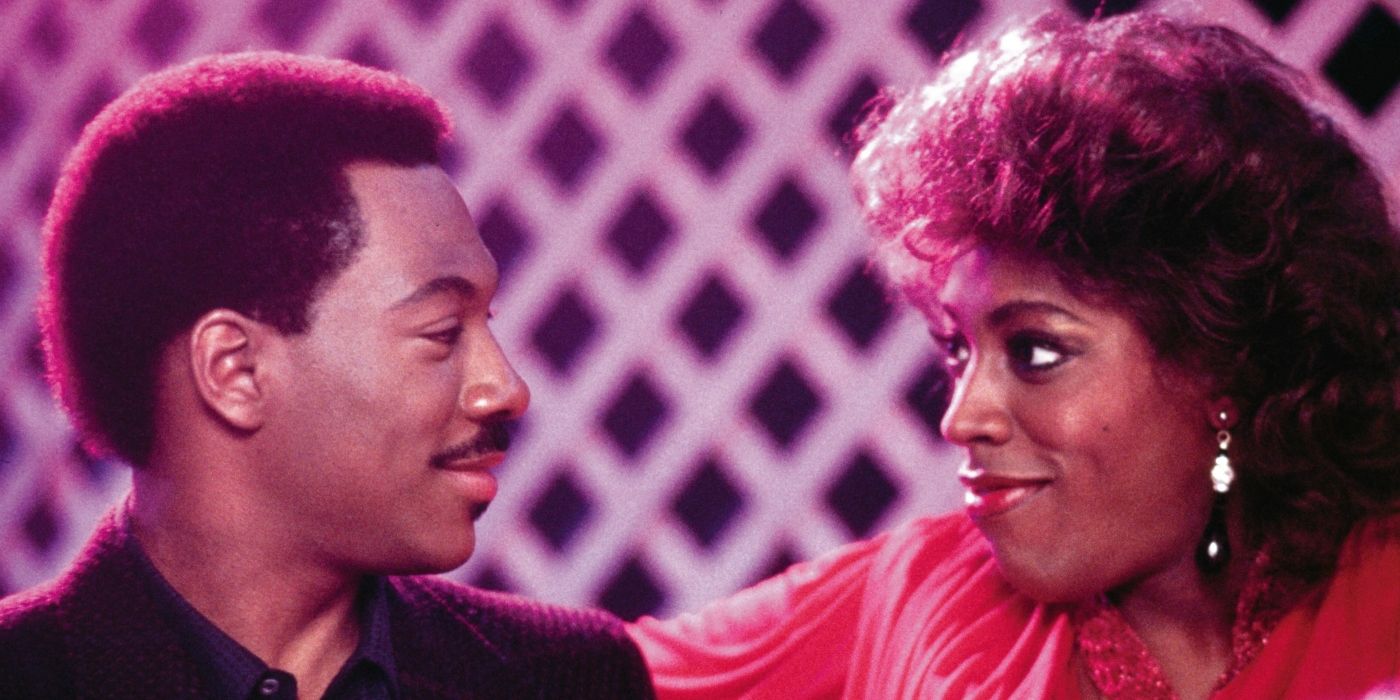 As the movie goes on, fans watch Akeem and Semmi attempt to find an available woman at a local nightclub. This is where we meet another one of Hall's characters, a deep-voiced lustful woman who is interested in both of the guys at once. Hall ends the scene himself with a perfectly timed spit-take, a reaction that was possibly recreated by viewers. Despite an unsuccessful attempt at finding Akeem a bride, it's their next social stop that showcases Hall's best character/performance of the whole movie. Thanks to a hot tip from one of the barbers, the African duo head to a fundraiser sponsored by their future employer, McDowell's.
At a packed fundraiser, where Akeem first lays eyes on the woman he will eventually aim to marry, another Hall character is showcased, hosting the event. This man is Reverend Brown, a loudmouth, sometimes crass, larger-than-life character who seems to include tiny bits of a sermon with every sentence he mutters. In fact, Reverend Brown manages to even squeeze in a musical hymn here and there, even if it's just one word. This is where Hall's comedic talent truly shines, even possibly surpassing some of the best actors who have played multiple characters in a movie. The character of Reverend Brown is not only hilarious but the most well-performed in that entire scene, and even possibly in the whole film itself.
With these characters still popping up here and there throughout the rest of the film, there is more and more attention on Hall's Semmi character as he suddenly feels like an actual loyal servant to Akeem rather than a good friend. All he wants is to go back to his African palace and pick up life the way it was. This is why, at his most desperate point, he calls upon the king to help fix the situation by asking for a million dollars to help ease the pain of a wage earner's life. Of course, Semmi doesn't know that the king takes this as a reason to arrive in America himself.
How Does 'Coming to America' End?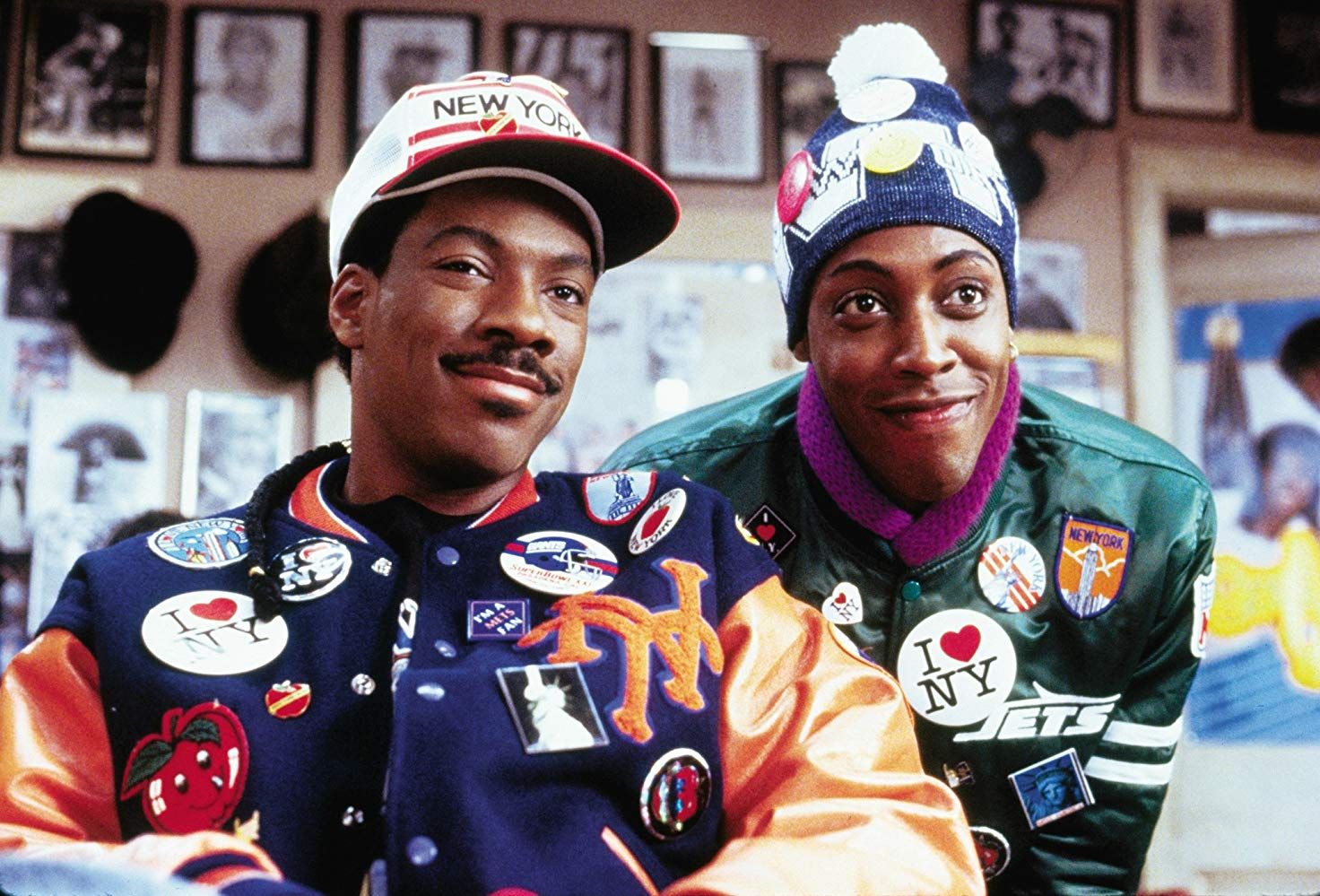 Fans of the film know that at this point, things go off track for Akeem and Semmi. But thanks to true love and plenty of financial manipulation from the king, Akeem ends up with the bride he wants and lives happily ever after. Semmi is back where he belongs as well, happy as can be, once again becoming more than a loyal servant to his best friend, the future king. Akeem couldn't have done it on his own, and he knows that without Semmi, one of the best supporting characters ever, he more than likely would've ended up confined to a life without love.
There are plenty of people that will in no way agree that Arsenio Hall's performance in Coming to America surpassed that of Eddie Murphy's. But by looking at it from whom each performer was at the time of the film's release, one must recognize the giant obstacles Hall had to maneuver to get his recognition. Hall was a no-name actor at the time, and he still managed to keep, at least, at pace with Murphy's brilliance. His character work and acting chops showcased a star in the making, one who has proven that he can hang with the best of them. And his perfectly hilarious performance in Coming to America proved just that.