The Big Picture
Denzel Washington is back as Robert McCall in The Equalizer 3, showcasing his smooth and calming yet terrifying demeanor.
In this installment, McCall finds a peaceful new life abroad, but when the local mafia threatens his loved ones, his killer instinct emerges.
The film features an exciting reunion between Washington and Dakota Fanning, who previously worked together in Man on Fire, and a collaboration between Washington and director Antoine Fuqua once again.
Denzel Washington is smooth and calming yet harsh and terrifying in a new teaser for Antoine Fuqua's The Equalizer 3. In what's been a long time coming, Washington's retired U.S. Marine and former DIA officer, Robert McCall is back in what could be the third and final installment of Fuqua's high-octane trilogy. Since 2014, we've seen McCall take on the worst of the worst on his home turf in the New England area, but now, he's hopped overseas to where he just can't seem to escape trouble.
In the recently dropped teaser, we see the gorgeous architecture that encompasses McCall's new life and discover that he's finally finding a place to peacefully call his own – far away from the violence and turbulence of his past. But, when it comes to Robert McCall, the past is never too far away and when the local mafia threatens to destroy his idyllic fresh start, the hardened killer inside comes out, prepared to fight for those he loves. As the teaser plays out, we see McCall handle his enemies in the most tranquil way possible while simultaneously inflicting copious amounts of pain.
Along with Washington reprising his fan-favorite role as Robert McCall in the Sony feature, The Equalizer 3 will also star Sonia Ammar (Scream), Andrea Doddero (Thou Shalt Not Hate), David Denman (The Office), Bruno Bilotta (The Tourist), and Remo Girone (Le Mans '66). One of the most exciting team-ups that we're looking forward to seeing in the next chapter is that of Washington and new-to-the-franchise star, Dakota Fanning. The pair previously worked together almost two decades ago in Tony Scott's thriller, Man on Fire, so seeing them back together all these years later in another action movie will be an absolute treat. Fanning and Washington aren't the only two celebrating a reunion in The Equalizer 3 as, not only has the latter worked alongside Fuqua on the franchise's first two titles, but they've also earned heaps of critical acclaim for their collaborations in, Training Day and The Magnificent Seven.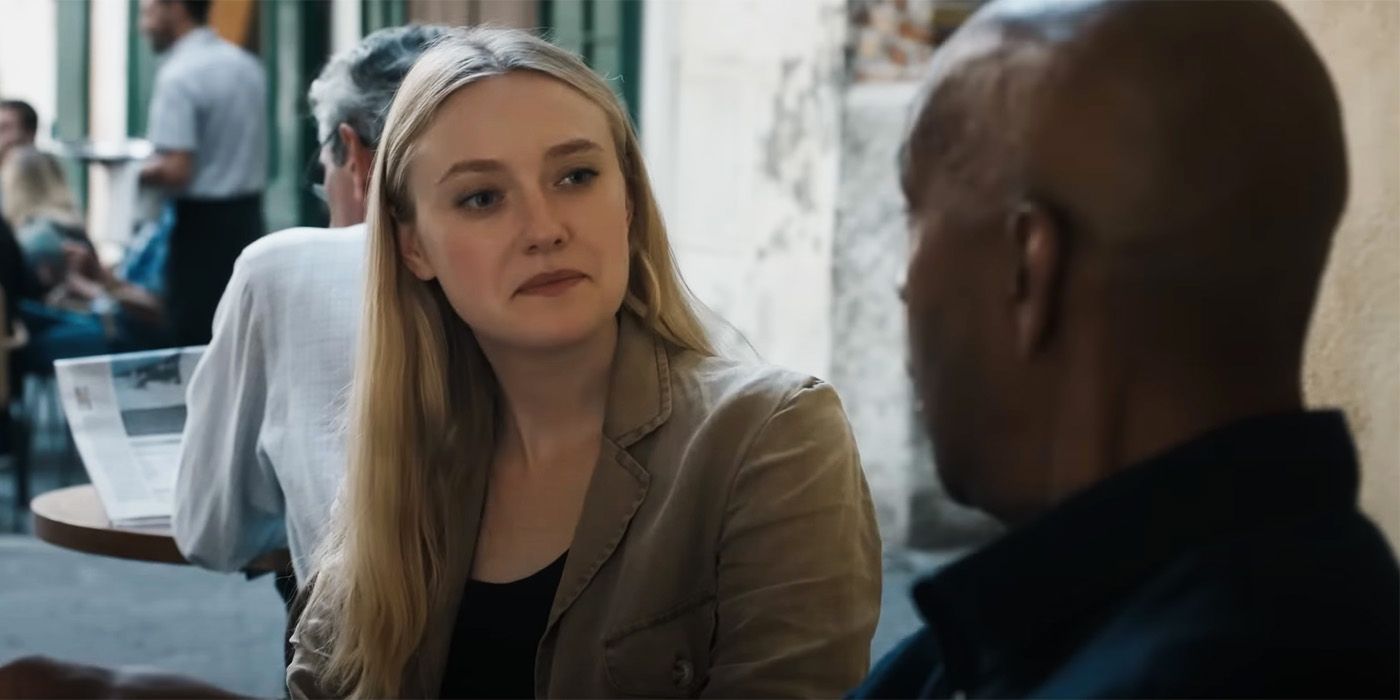 RELATED: This Steamy Denzel Washington Romance Redefined the Cross-Cultural Drama
A History of The Equalizer
First co-created by Michael Sloan and Richard Lindheim in the 1980s, The Equalizer series starred Edward Woodward in the leading role as the ex-agent. After the show was canceled in 1989, nothing more came from it until decades later when it received a feature-length reboot thanks to writer Richard Wenk and Fuqua. From there, pandemonium struck with the film immediately receiving a sequel and CBS greenlighting a series starring Queen Latifah as Robin McCall, further building out a widely recognized universe.
Jump into the action in the latest teaser for The Equalizer 3 below and catch it in theaters on September 1.