Dave Annable Has been a player in many hit shows throughout the year. From a short age Reunion Show like Brothers and sisters to the world of Taylor Sheridan As Lee Dutton in the first episodes Yellowstone, Annable has proven herself to be a powerful actress. He might not always be someone you go into a show with, but when you see him in something, you know he's going to put on a great performance.
Part of that ties back to his role as Lee Dutton, who died in the first episode of the hit series. And, as Annable tells it, he still had to do the "cow boot camp" that actors often have to go through before getting ready for a new season. However, he was almost in Sheridan's world before his character was killed off, and now, with Sheridan's new show. Special Ops: LionessAnnable is getting a second chance at Sheridan Land.
In an interview with Delivery dateAnnable spoke about his untimely death in Yellowstone And deal with the feeling of still wanting to be a part of that show and wait until Special Ops: Lioness Come to take advantage of the opportunity to work with Sheridan again.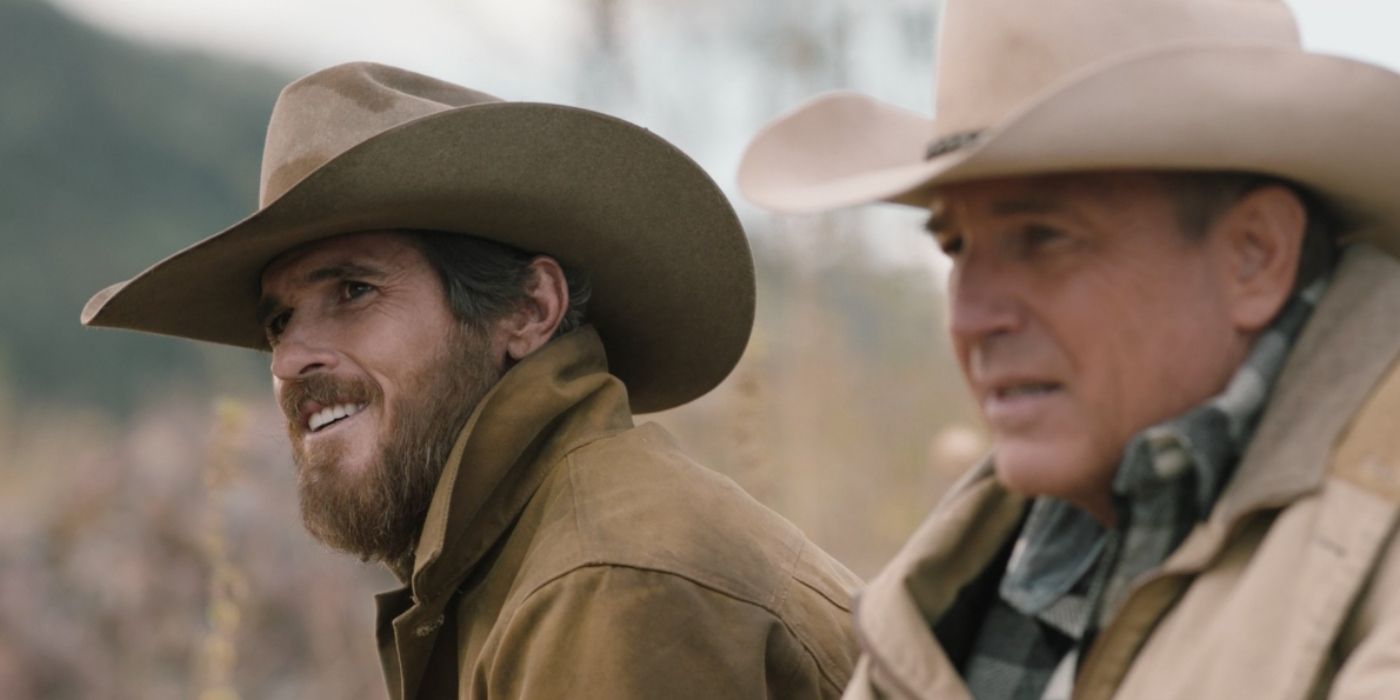 Related: 'Special Ops: Lioness' Review: Zoe Saldaña Fights Through Taylor Sheridan's Antics in So-So Spy Thriller
Cash in IOU
Being in one of Sheridan's shows felt like the perfect ticket for the actor. Suddenly you are in one of the most viewed programs and usually get a lot of character work. For Annable, though, it was part of the IOU Sheridan owed him for killing Lee Dutton so quickly. He talked about how much he enjoyed working with the actor, in Montana and Utah where they filmed the series, and it made him want to work with Sheridan again, even after Lee's death in Yellowstone.
"And I just fell in love with everything. I love actors. I love being in Montana and Utah. So when we were shooting my death scene, during the second or third take, I was like, 'I'm fine. This is just makeup. Like, you don't have to kill me.' I started the whole Save Dave Annable campaign, not knowing what would happen to the show that became the number one show in the world," he said. "I'm really thankful for that experience and funnily enough, Lion Was there a few years ago and then left and then came back and Taylor mentioned it to me that he wanted me to play Neil. When it came back Taylor asked me if I was still interested. And I'm like, oh, God, This is amazing. There might be some version of the IOU in there, you know, he feels bad. But I think I'm the right man for the part. And you know, Taylor has proven time and time again that he knows what he's doing when he takes a crew and casts together. I'm over the moon. I am very grateful."
Special Ops: Lioness Airing Sunday on Paramount+.