Editor's Note: The following contains spoilers for the finale of Cruel Summer Season 2 finale.
The Big Picture
Megan and Isabella team up to humiliate and interrogate Luke after discovering his wrongdoings, but things take a dark turn.
The Chambers men begin covering up Luke's disappearance, and Megan and Isabella must decide how to handle the situation.
Megan and Isabella's friendship crumbles as they blame each other for Luke's death, leading to devastating consequences and a shocking revelation.
The second season of Freeform's mind-bending anthology series Cruel Summer leaves Kate (Olivia Holt) and Jeanette (Chiara Aurelia) behind and heads to a small town in Washington State. Here, we find ever-responsible Megan (Sadie Stanley) preparing for her senior year as a wild new arrival in town, Isabella (Lexi Underwood), shakes up her entire world. In these three timelines, we watch the girls become best friends before the death of Megan's boyfriend Luke Chambers (Griffin Gluck) tears their ride-or-die friendship apart. But, things are not entirely as they seem. In the penultimate episode of Cruel Summer Season 2, the events of that fateful night begin to unfold as Megan and Isabella work together to humiliate and interrogate Luke after they discover his wrongdoings. However, we also see Luke was alive and met someone else after they'd left him tied to the bed in his family's cabin. So, the question remains: Who killed Luke? The answer is not what we expected.
RELATED: How to Watch 'Cruel Summer': Where It's Streaming, Season 2 Details, and More
Who Met Luke on the Dock in the 'Cruel Summer' Season 2 Finale?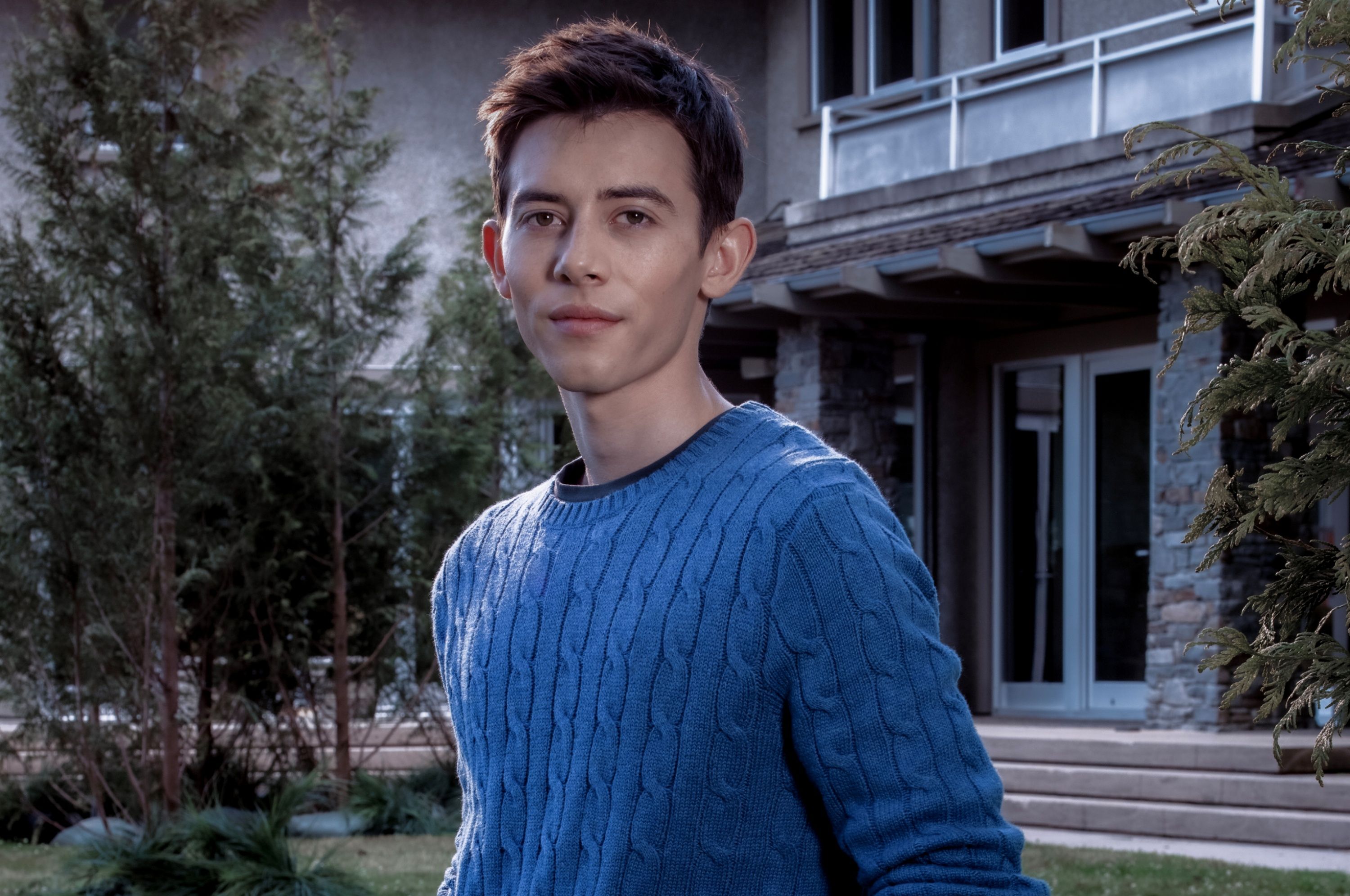 The finale begins immediately on the heels of the penultimate episode. Luke is approached by whomever he paged after untying himself and leaving the cabin — his ear still bleeding from the gunshot wound that Isabella (supposedly) accidentally inflicted upon him. The person arriving is none other than his brother Brent (Braeden De La Garza). Then, the screen goes black, we hear a splash, and suddenly we're at the Chambers' residence hours later as Steve (Paul Adelstein) steps in water on the floor and follows the trail to Brent in the kitchen. Brent tells Steve (off-screen) about what happened, and soon Steve is at the dock calling out Luke's name.
What Happened on January 1, 2000?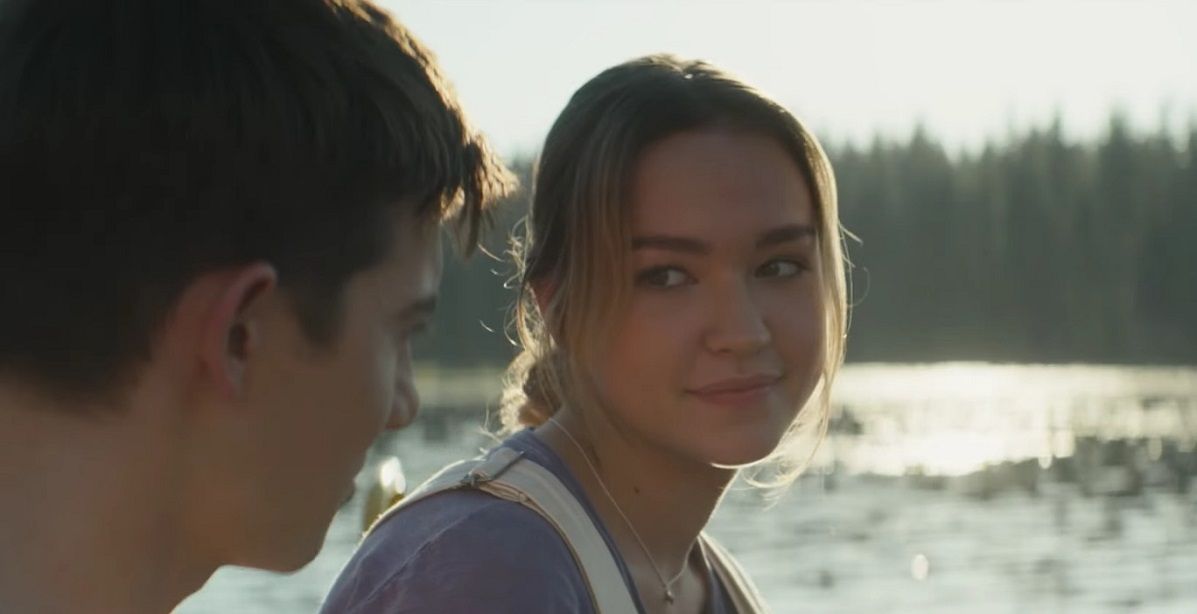 Next, we're back with Megan and Isabella as they return home. Megan tells Isabella they're going back and untying him first thing, and Isabella is finding Megan's devotion to Luke infuriating. Isabella thinks they let Luke off easy for what he's done, but Megan is still stunned Isabella shot him. Isabella continues to tell Megan it was an accident, the gun wasn't supposed to go off, but Megan isn't buying it. Hours later, they return to the cabin but are shocked when they don't find Luke. They search the woods until Megan leads them to the dock, but he isn't there either. So, they return home.
Megan anonymously calls the hospital and hacks into the 9-1-1 database to see if they've received any calls about Luke, but there's nothing. Once the realization they could get in trouble sets in, Isabella takes the tape of their "interrogation" and tells Megan she'll destroy it. When Megan says their plan was stupid, Isabella is baffled. She recalls everything Luke did to them, and Megan throws it back at Isabella saying she kept things from her, too. Megan doesn't know how she'll ever trust Isabella again.
The Chambers Men Begin to Cover It Up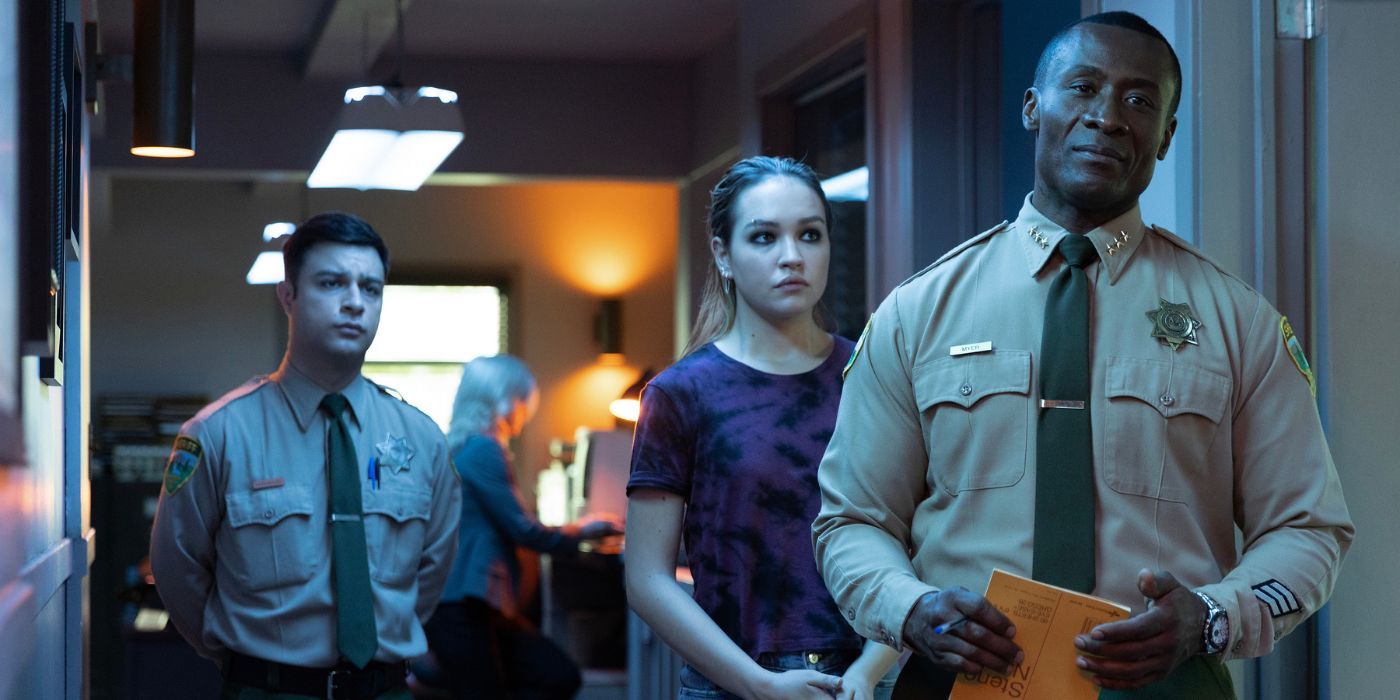 On the morning of January 3, neither Steve nor Brent are able to sleep. Brent asks Steve what they're going to do, and Steve responds that he'll make a plan and take care of it. Step 1? A visit to Megan. The theory floating around currently is that Luke ran away, so he asks Megan if there's anything she can think of that might help. He tells her that Sheriff Myer (Sean Blakemore) is beginning an investigation into Luke's disappearance, so when Steve leaves, Megan goes to Isabella and tells her they need to get their story straight about what happened that night. Isabella isn't surprised whatsoever by this turn in events; she suggests they go along with Steve's theory that Luke ran away, forging a letter from Luke. Isabella calmly gives Megan advice to stay calm and act like she had no part in whatever happened, as everyone's eyes will be on her as the girlfriend of the boy who went missing.
The Cracks Begin to Show in Megan and Isabella's Friendship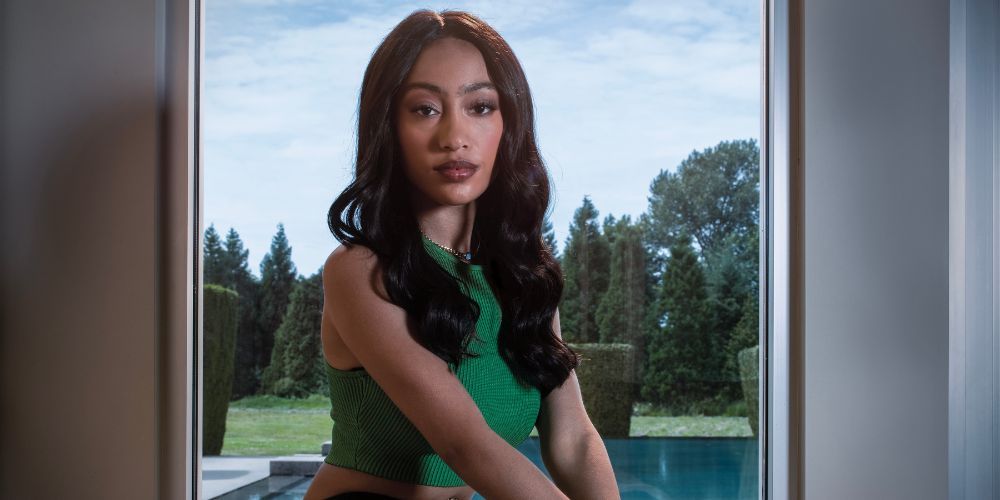 That night, Megan is sitting up, hoping Luke will respond to her many instant messages. Isabella comes up, and the two begin to discuss what happened again as Megan expresses her regret over drugging Luke on New Year's. Slowly, Megan is shifting all the blame over to Isabella about what happened. Isabella fights back, trying to make Megan see that Luke was just as bad as the other men in his family, unsurprised Megan is completely blinded to the truth.
Then, their fight leads to devastating blows that destroy their friendship. Megan insults Isabella for always putting things in the rearview and moving on, and Isabella responds by saying Megan lived a sad, boring life before she arrived in town, chained to her computer and rules. Isabella showed her a new world; Megan counters that Isabella pushed her past her breaking point, and now she's looking at a future as an accessory to murder. Isabella remarks that Megan is ungrateful and the most selfish person she's ever met, and she only came up with the plan for Megan and that Luke would still be treating her like garbage if he was around. Megan finally believes Luke's sentiment that Isabella's only happy when Megan's miserable, and Megan wishes she never met Isabella.
The Investigation Heats Up in August 2000
Shifting into the other timeline for (nearly) the rest of the episode, we begin with Steve confronting Sheriff Myer. He mentions that he heard Isabella and Megan were brought back in for questioning, but Myer admits that he has to let them go because their stories cancel each other out. Steve pleads with Myer to find justice, and Myer lets him know that they have the footage from that night at the cabin of the driveway. The footage is encrypted, but his team is working on it, and then they should know the truth. Later, Brent shows up at Megan's. They discuss Megan's mom being in remission, and then Brent brings up the Sheriff bringing Megan and Isabella back in. They share a nice moment settling back into their former dynamic, discussing the truth of the situation — including the fact Megan's lawyer quit because she doesn't have the money to pay him.
Could There Be Hope for Megan and Isabella's Friendship?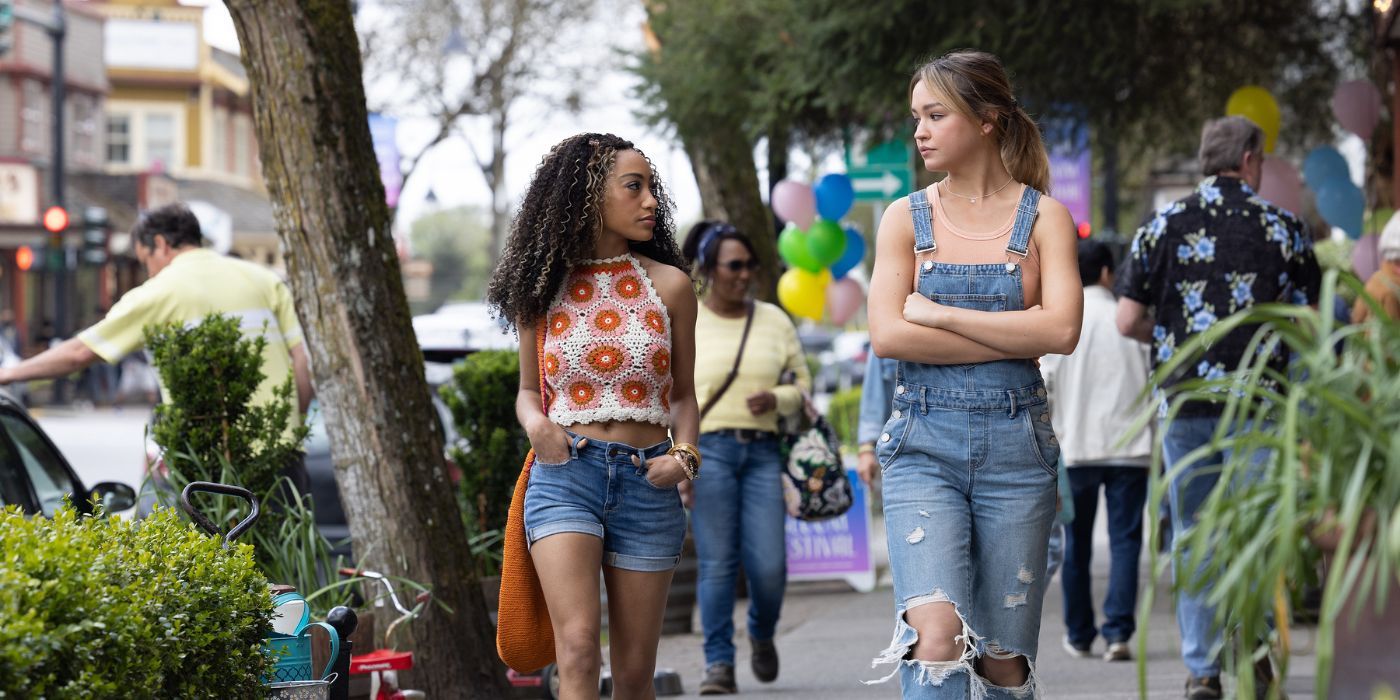 Then, Megan shows up at Isabella's hotel room and praises her for the strategy she came up with of accusing one another of the crime, leaving the Sheriff's hands tied. Knowing that the Sheriff has the footage of that night, Isabella worries about it incriminating them and her not being able to get her passport back, but Megan realizes that the footage should also show whoever showed up after them and killed Luke. Thus, she decides to hack into the station's system and the girls watch the video, seeing Steve's car arrive at the cabin that night. However, they don't know who was behind the wheel, so they assume it was Steve. Together, they head to his office to confront him, and Steve tries to twist it back to Isabella and her past — all while Brent eavesdrops on the conversation. After the girls leave, Brent begins to panic. He suggests that confessing wouldn't be the worst thing, but Steve slaps him and proves himself once more as a terrible parent by insisting no Chambers man will end up in prison.
Outside in the car, Isabella convinces Megan that they should wait before handing over the footage to the Sheriff until they know for sure whether it was Steve. Isabella laments that the last few days with Megan have felt like old times, and she hopes to have a do-over with Megan that she never got with Lisa. But, Megan quickly and brutally shuts this down. Megan doesn't see the magic of their former friendship, just the wreckage, and the last few days have just been desperation and being in the trenches together, not friendship. Isabella responds that she certainly won't learn friendship from Megan, who doesn't know the meaning of loyalty, and gets out of the car. So, there's clearly no hope of this friendship ever being put back together again.
New Evidence Comes to Light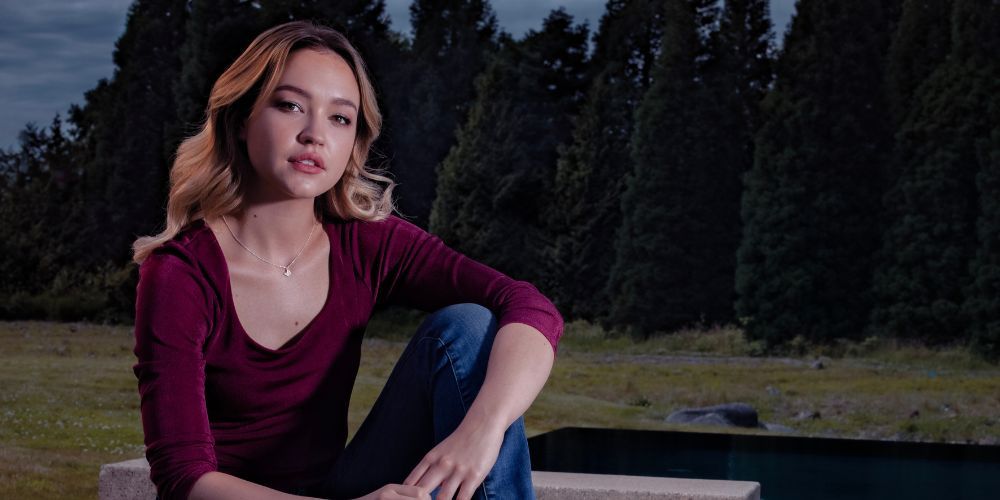 After hearing, on the radio, new evidence has come to light, Megan heads to Isabella's hotel room but discovers she has checked out. Then, on her way home, Megan is pulled over by Sheriff Myer and taken to the police station. In the interrogation room, Sheriff Myer plays the video from New Year's — the one Isabella was supposed to destroy — that shows Megan with the gun as Luke shouts about being shot. But, the video is edited, cutting Isabella out entirely. With this, and no proof of Isabella's involvement, Sheriff Myer has enough to charge Megan for Luke's murder.
At the Chambers' residence, Steve tells Brent that Megan has been charged with Luke's murder, admitting he didn't want it to go this way and his goal was to pin it on Isabella when Brent begins to object over Megan facing the consequences of his actions. Brent wonders how Steve can do this to Megan and Debbie (KaDee Strickland). Out of nowhere, Brent asks Steve if his mom was drinking on the night of the car accident. Steve admits it was true, and he swept it under the rug to "protect" the family.
What Happened to Luke?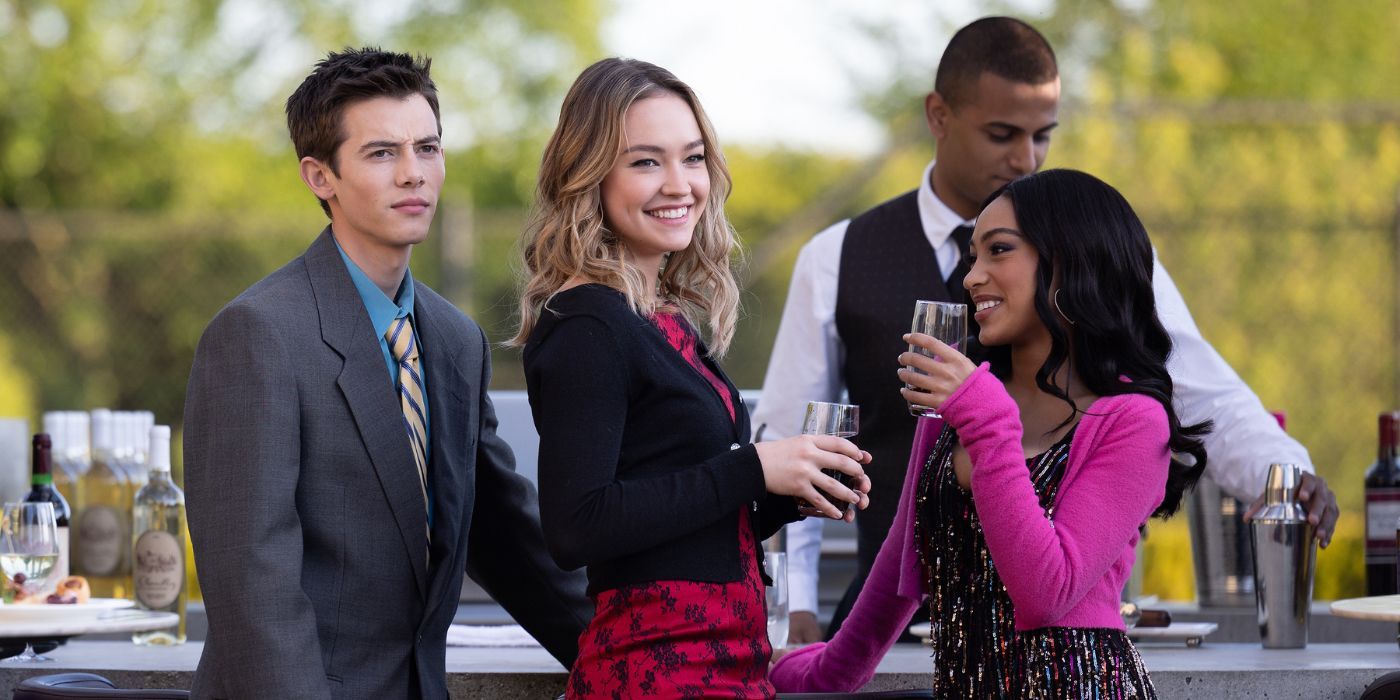 Afterward, Brent enters the interrogation room to talk to Megan, finally revealing the truth about that night and how Luke paged him from the dock. In a flashback, as Brent tells Megan everything, we see that fateful night. Brent helps Luke up and the two begin to discuss the events of the night, leading Luke to confess that he thought he was better than Brent and Steve, but it turns out he's just the same. He reveals that he played the sex tape at the party, but he thought it was one of Brent's. Luke begins to tell Brent off before confessing he's done lying about the accident and taking the blame for their mother's death. Luke tries to get Brent to accept the truth, but Brent won't hear it, so he pushes Luke. Luke hits his head on the metal ladder on the dock, falling into the water, and he doesn't resurface. After a moment, Brent dives in after him, but he doesn't find him in the dark, murky water. Back in the police station, Sheriff Myer arrests Brent and lets Megan go. Then, the police show up at the Chambers' residence and arrest Steve.
How Did Luke Really Die?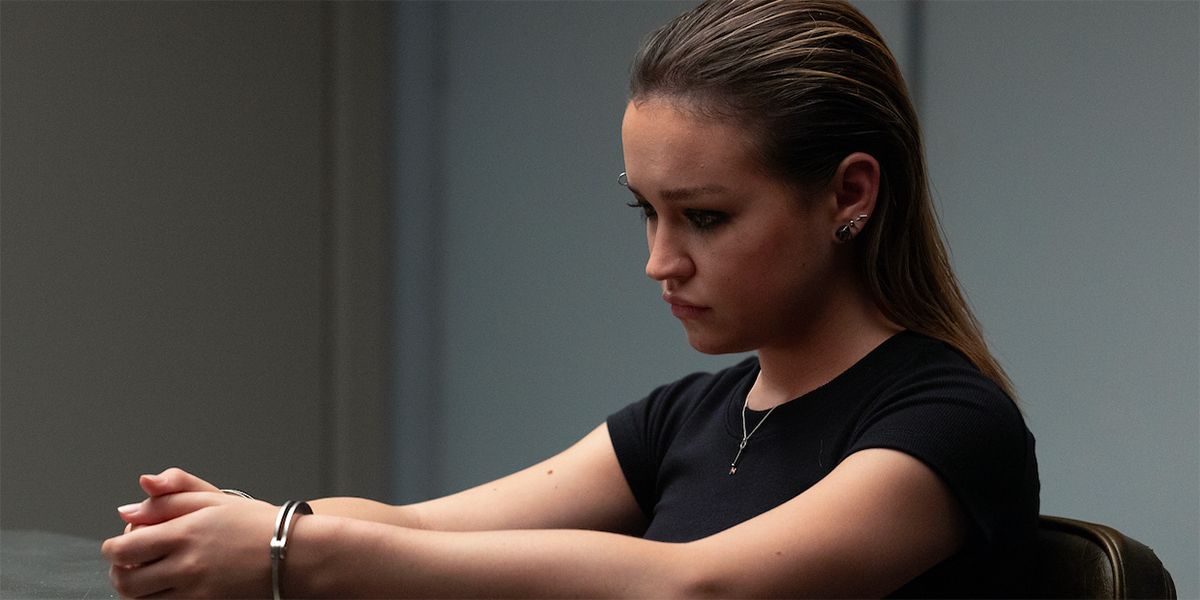 Back at home, Megan talks with Ned (Ben Cotton) about a coding job he has lined up for her in Palo Alto. With this mess behind her, Megan has a chance to move forward with her life. Meanwhile, we catch up with Isabella on a plane to Ibiza. The girl next to her strikes up a conversation, leading Isabella to deliver a story full of beautiful lies about her smart, loyal, and fun best friend Megan. Isabella convinces Michelle to let her be her partner-in-crime, but when they trade names, Isabella shockingly says her name is Lisa. Then, while at the dock saying goodbye to Luke, Megan sees the sun glaring off a camera pointed directly at the dock.
Her curiosity piqued, Megan watches the footage and discovers the actual truth of the situation — just as we saw in Cruel Summer Season 1 when we discovered Jeanette did know Kate was in Martin's house. That night, after Brent went home, Isabella arrived at the dock and found Luke near death on the shoreline. He couldn't move. With her foot, Isabella held Luke's head in the water as he drowned before pushing his body back out into the water. Megan sobs as she watches the footage before her sobs turn to pure rage and the episode fades to black.