(Editor's Note: The following contains some spoilers for the seventh season of "Legend of the Ancient Battlefield".)In season 7 of the Starz series OutlanderWar, change and evolution are always looming, and the Frasers fight to protect their home and way of life. A growing family also means new dangers may arise that separate them across centuries, but their love for each other is the bond that will always bind them.
In an interview with Collider, the co-stars Caitrina Balfe and Sam Heughan talk about the emotions they are going through Outlander Season 8 is coming to an end, what it's like to play the same character for a decade, the most important lessons Claire and Jamie have learned since the show began, filming the gallows scene, singing "Hail Maria", separating them again family, and whether Jamie would actually enjoy himself if he went to Disneyland with Brianna (Sophie Skelton).
Collider: On Outlander, you can say you only have one season left, how does that feel? Is it your emotions that get you, or is reality just not in your head yet? Are you in denial? What stage are you emotionally in?
CAITRIONA BALFE: I think people's emotions are starting to get affected. We still have a lot of work to do and a lot of episodes for people to watch. But as we approach 10 years, it does feel like a huge achievement. It's such a crazy number, and it's crazy to think we started doing this ten years ago, but it's also a very proud moment.
Sam Heughan: I think we all started to feel that toward the end of last season. It's very obvious the fact that we're coming to an end. It's mixed, isn't it?
Balfe: Yes.
Hughhan: We are very proud and always very excited to promote and celebrate the new season with our fans, but we also know that when we go back, it will be the last. So, it's mixed emotions.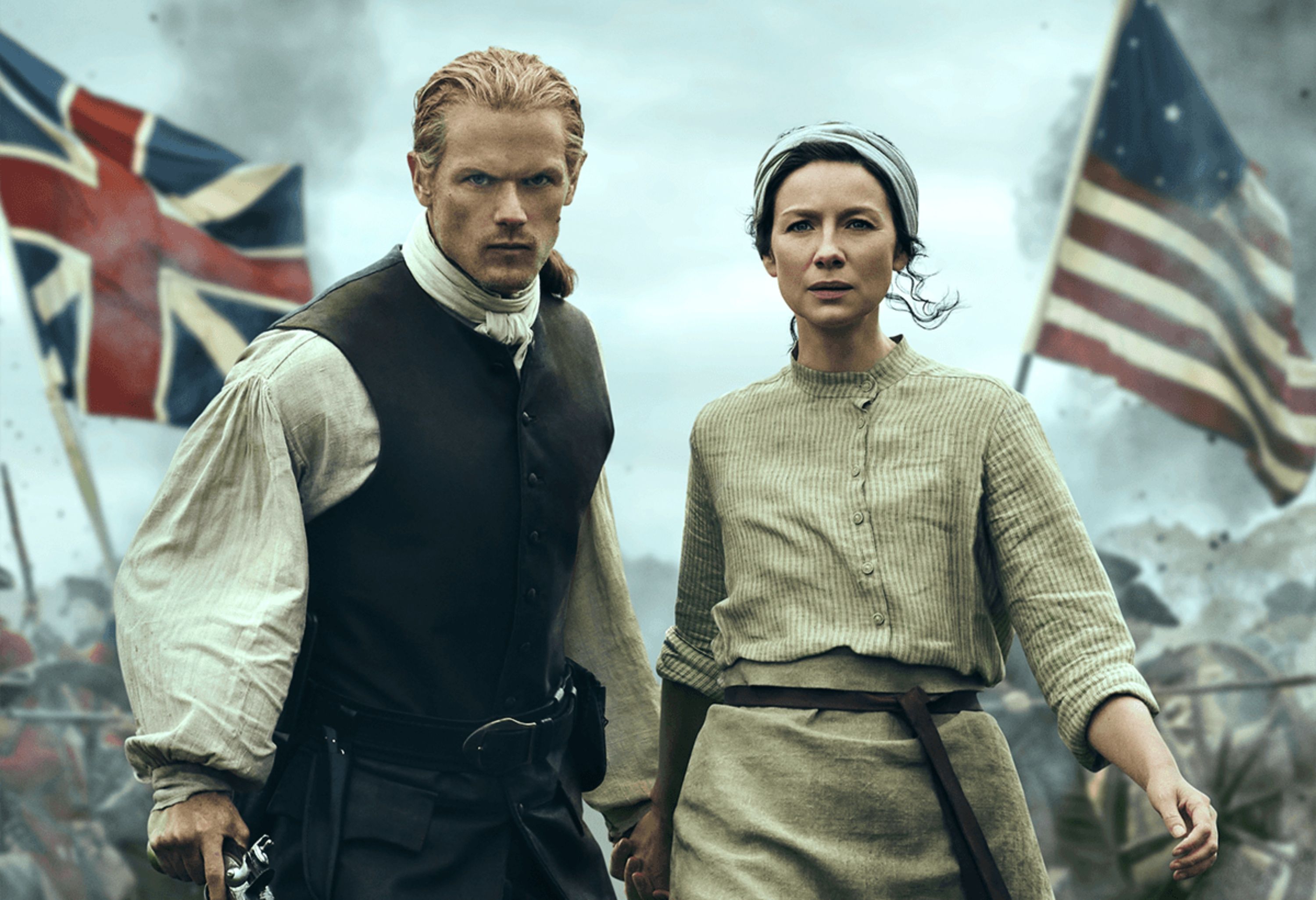 What is it like to be with the same character for 10 years? What was the happiest surprise of that experience?
Hughhan: Honestly, for me, it's that you can spend 10 years with a character and still be amazed by them and still go to work every day and feel like you still don't know what's going to happen. That's partly due to the writing, partly due to the great character of Diana (Gabaldon), but it's been a great ride. We come on set every day and you feel comfortable, which is amazing. It's been unbelievable to have lived with this character for so long. It was also difficult to really say goodbye to the character.
What do you think is the most important lesson your character has learned since the beginning of the series?
Balfe: Claire's journey from the end of season five to season six and into this season has been a real transformation of her heart. She is a product of circumstances and times, who divides things and suppresses them. She soon discovered that it was no longer serving her. This season, she's learned to express herself more and share when things get tough. By doing this, you can solve the problem in a different way. It's been great to have these characters mature, evolve, and go on this journey with them.
Heuhan: The fact that Jamie is now accountable to so many people, not only himself, Claire, his extended family and everyone at Fraser Ridge, but now the people under his command, he has almost a responsibility to do The right thing to do for America, the new country that is taking shape. He never knew the weight of responsibility would fall upon him.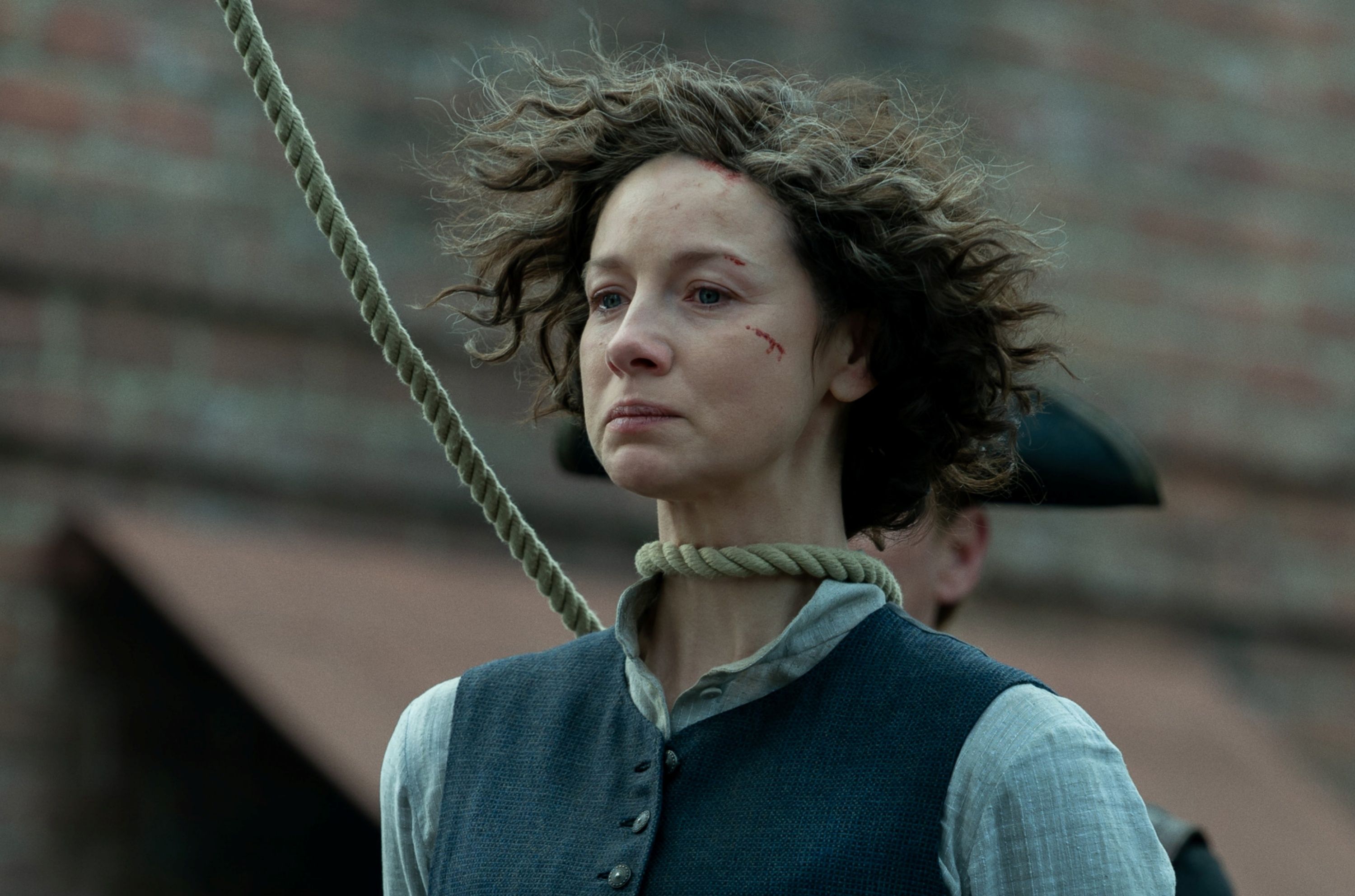 Caitriona, this season started with a scene where Claire was hanged on the gallows, and it was a stunning visual moment. I literally took a breath when that happened. How did it feel to shoot? How does it feel to actually shoot something like this at the moment?
BALFE: It's a weird mix of, like, "Oh, this is going to be fun," but when you start doing it, you're like, "This isn't going to be fun. This is absolutely insane." Anytime you put It's always a strange thing to have your character brought to the brink of death. I think the interesting thing about making these scenes is always the mechanics of it. You work with your stunt coordinator, Dom (Preece), who we've been working with since season one, and he's fantastic. And then, the way they're building the rig and the way they're going to deal with the camera angles, and all that kind of stuff, that's what's really fascinating. And then, it's always a little uncomfortable to put yourself in that emotional state. I have no idea. These are all the crazy things they keep throwing at you in Outlander. You'll say, "Okay. Okay. Another near-death moment."
Sam, at the end of the first episode, Jamie called himself a violent person, and there was a moment where he felt a little scared. How does he feel about it? Has he made peace with himself, knowing that it is his heart?
Hughhan: I think he knows how to channel it. You see Red Jamie there again, for a while. When Jamie does, he fights for his family, protects them, and he doesn't back down. We've seen it a few times, but maybe he now knows how to channel it and how to hide it. It's always there. He's Red Jamie, and he has this rather, non-violent tendency, but in this case, he's capable of great violence or great revenge.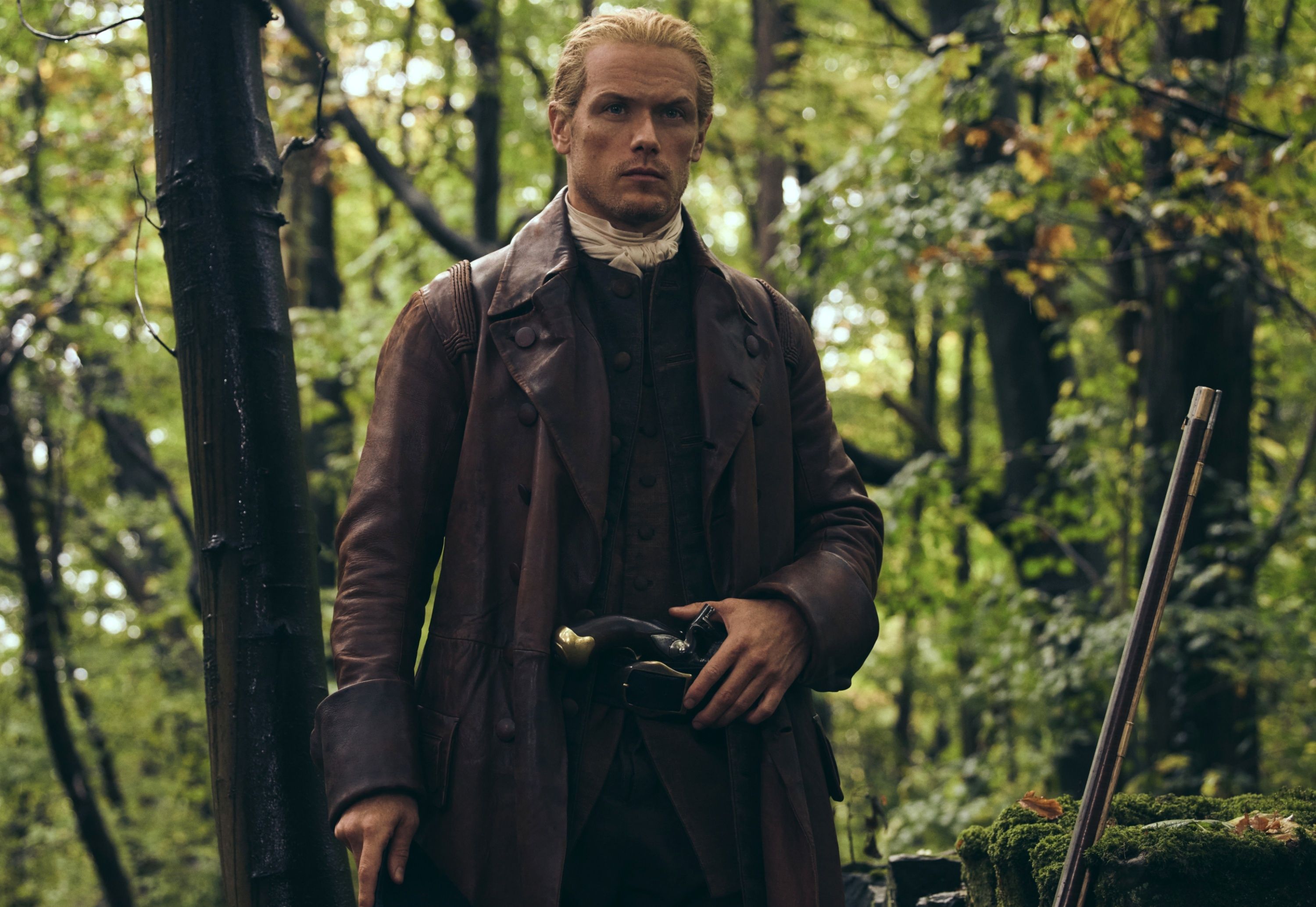 Caitriona, you sang "Hail Mary" this season. This song, much like "Amazing Grace," often seems to be sung during very emotional moments. What was it like doing that in the context of the time? How do you get through this difficult time?
BALFE: They offered to do it, and they threw that song at me. I was like, "Wait, wait a minute. I'm not a singer." So, I did a couple of workouts with a vocal coach, and he's an amazing guy, Michael L. Roberts, and I yelled at him, Because most of it was the absolute shame of me having to do it in public in front of people, and he helped me through it. But at that moment, we finished it with one long take, and I think we only took one shot. This is a great job by the photography team. We just stomped in the mud, walked in the funeral procession, and sang a cappella. Honestly, in this situation, you just say, "Well, Claire's not a professional singer. Neither am I. It's about the emotion of the moment, it's about saying goodbye to a beloved character and how everyone feels." You focus For those things, not your voice. I may have noticed that when they put it in the trailer, there was a slight auto-adjustment. I definitely think there are some fixes going on there. But it is still good to eat raw. You have to accept it.
How meaningful is it for Claire and Jamie to go rocking with Brianna, Roger and their kids? They are saying goodbye, but at the same time they are really expressing their love and concern for them. In moments like these, where they can express those feelings, how does it feel?
Heuhan: Yes, indeed. They have been separated for a long time and now they have created this very tight family unit. It's hard for Jamie and Claire to say goodbye to the people they love, and it's hard not to spend time with Richard (Rankin) and Sophie (Skelton). Throughout the season, we literally flew at night. We'll come to work and they'll leave. It's sad because we both have this great relationship as characters and as actors, so it's difficult.
BALFE: When you love people so much, setting them free is the idea. Obviously, Mandy and her health are the most important. Knowing that they can travel to the future and save her is all that matters. This is the main focus. But you're saying goodbye to your loved ones and thinking they'll never see them again, and in a way, it's like death, and it's really, really sad. And then, to reiterate what Sam said, it's really sad not to have worked with them. We've been the core team of OG for the past three or four seasons, so it's really weird not to see them. But that means the show has these really amazing, different storylines, and we've got a lot of lovely, great new characters coming in. It refreshes everything and adds a new dimension to the show as a whole.
Because of the moment between Jamie and Brianna, now I'm curious how Jamie will react to going to Disneyland. If he had the chance to go, would he be the rollercoaster guy or the Dumbo guy?
BALFE: He's seasick, so I don't know if his stomach can take it.
Heuhan: He's a big, strong, reliable guy, but actually, he probably hates it.
Outlander airs Friday nights on Starz.