The Big Picture
Brad Pitt halts production on his Formula One film in solidarity with striking actors and writers.
Filming for the highly anticipated movie had been ongoing across Europe, with scenes filmed at the Hungarian Grand Prix in Budapest.
Despite the financial challenges, Pitt postpones production to demonstrate his support, but the future dates depend on resolving the strike demands.
Academy Award-winning movie star Brad Pitt has taken a firm stance on the current dual strikes that continue to rock Hollywood to its very core. Pitt is standing in solidarity with the striking writers and actors. According to Deadline, he has personally requested a temporary halt in the production of his highly anticipated Formula One blockbuster film. As the producer of the project, Pitt made this decision in response to the concerns raised by the crew members involved in the production.
Until now, filming for the film had been ongoing across Europe. Last weekend, filming took place in Budapest, Hungary, live at the Hungarian Grand Prix as the film seeks to integrate live F1 racing scenarios as much as possible. While Pitt was not on set and filming had only continued with non-SAG actors, Pitt, however, continued to work in his producer capacity behind-the-scenes but has now decided to pause things to show support to his striking colleagues. According to Sun UK, production on the project will be on hold for at least two months, the report states: "Brad agreed that they would finish shoots booked in but has postponed planned production over the next two months. The cast and crew of Apex have been filming in Budapest (Hungary, Central Europe) but Brad has called for the future dates to be put back, in solidarity with everyone striking."
Making the decision to postpone production was a significant and financially challenging call for Pitt, the report notes. However, Brad has attentively heeded the concerns of his colleagues and collaborators and is determined to demonstrate his support. The report further reveals that discussions regarding the resumption of production are ongoing, with a probable target of November for shooting certain scenes in Las Vegas. However, this plan hinges on the striking actors and writers reaching some sort of resolution with the production studios regarding their demands by that time.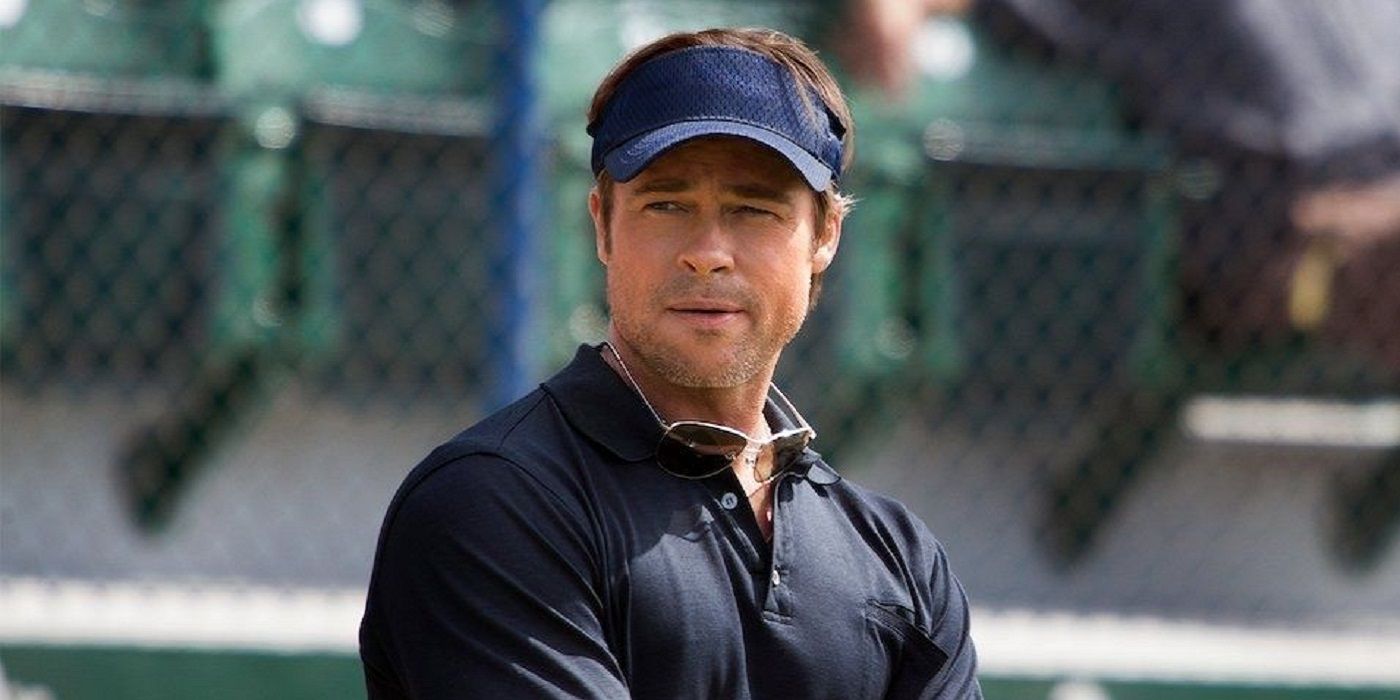 Who Else Is In Brad Pitt's F1 Film?
From the creative genius of director Joseph Kosinski, the yet untitled F1 project is touted to be to car racing what Kosinski's blockbuster hit, Top Gun: Maverick is to aviation. The story revolves around Sonny Hayes (played by Pitt)–an ex-F1 driver who retired after a devastating crash that put his career in jeopardy. He is brought back to the track for one last shot at fame and more importantly, to help the new F1 sensation Joshua Pearce (Damson Idris) win big. Other cast members include Dune star Javier Bardem, Irish actress Kerry Condon, Game of Thrones alumni Tobias Menzies, and real-life Formula 1 racer Lewis Hamilton.
A release date is yet to be set for the film which is being produced for AppleTV+.