The Big Picture
The pink Corvette seen in Greta Gerwig's Barbie movie had to be scaled down to make Margot Robbie look like a doll while driving it.
There may be a future collaboration between Barbie and Hot Wheels.
Barbie is a huge success, grossing over $400 million at the box office in just five days.
There's no denying that the world of Barbie is impressive with its attention to detail, but one aspect of the life-sized accessories seen in Greta Gerwig's comedy might have been overlooked by audiences. Throughout the course of the movie, Barbie is seen driving around in a pink Corvette, greeting her friends, and taking Ken (Ryan Gosling) for a ride. But it turns out that the plastic stickers weren't the only thing modified for the vehicle, as the size had to be adjusted in order to make Margot Robbie look more like a doll. During a recent interview with Collider's Maggie Lovitt, ahead of the two-part finale of Hot Wheels: Ultimate Challenges, Vice President of Design for Hot Wheels Ted Wu, explained the reasoning behind the change:
"Yeah, so the pink Corvette, the one that's in the actual movie, we do have a Hot Wheels version of that. So yeah, absolutely, that was us, and that was our team. The funny thing about that car is, in the movie, the car is, as you can tell, it's scaled down because it's a Barbie-size vehicle. It is a Corvette '68, but it's scaled down so she looks larger in it. So we took that into account when we made the 1:64 scale Hot Wheels."
The executive also teased a possible future collaboration between Barbie and Hot Wheels: "That's one of a few different diecast cars we have from the Barbie world, as well as we've got some… I'm pausing because I'm wondering if what I'm talking about is out yet, and it might not be," said Wu. "But we are working very closely with our friends over in Barbie, and you may see some fun things soon." Given the success Mattel has seen with their recent blockbuster, it wouldn't be surprising if they're trying to market Barbie with a wide variety of products, and Hot Wheels items or the future movie wouldn't be out of the question.
In the movie directed by Gerwig, Barbie is living her best life, dancing with her friends in an endless routine that looks like an unforgettable day of summer lived over and over again. But when Gloria (America Ferrera) begins to feel uncomfortable with the way her life is going, Barbie can't help but feel the same way, prompting the protagonist of the story to travel to the real world in order to find out what's wrong.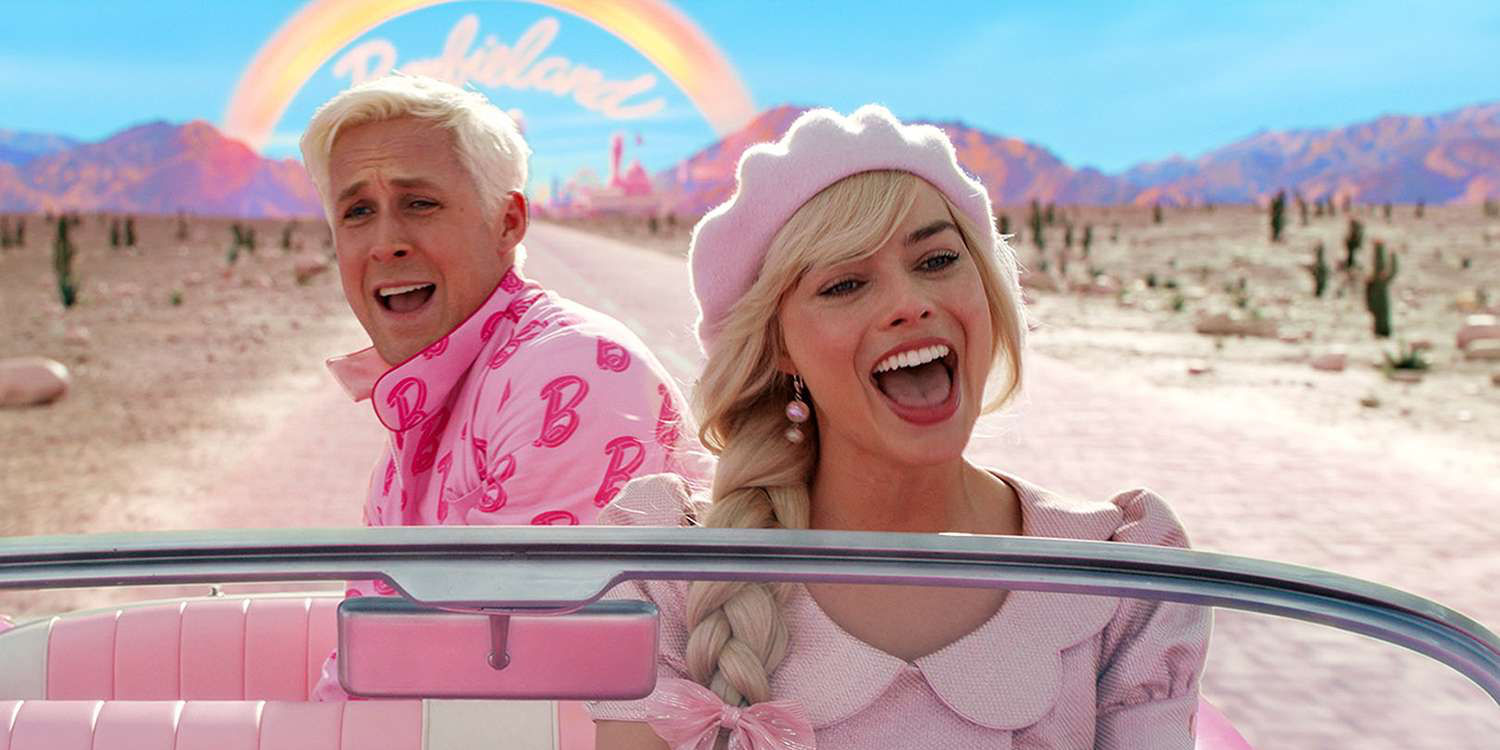 RELATED: 'Barbie' Has Already Overtaken 'Mission: Impossible — Dead Reckoning' at Global Box Office
Life in Plastic is Fantastic
Barbie has caused wonderful impressions all over the world, with the movie grossing over $400 million at the worldwide box office after only five days of being in theaters. Viewers are showing up to see Gerwig's comedy multiple times, proving how well Barbie's story is resonating with many different people. Given the film's already massive success, Warner Bros. and Mattel already have their sights set on creating a franchise out of Barbie Land. Before that though the studio has a pretty stacked slate of upcoming projects, including Dune: Part Two. For now, Barbie is on its way to becoming one of the highest-grossing movies of the year.
Barbie is now playing in theaters. You can check out the trailer below: