The Big Picture
Greta Gerwig's Barbie has surpassed $774 million worldwide, making it a potential $1 billion hit and the third-biggest Hollywood film of the year.
Barbie dominated the domestic box office for a second weekend, earning $93 million and outperforming Oppenheimer. The film has made $351 million domestically and $423 million overseas.
Barbie's success could compensate for Christopher Nolan's departure from W.B., as the filmmaker was unhappy with the studio's streaming release strategy. Gerwig's career is paralleling Nolan's trajectory, with successes like Lady Bird and Little Women.
Everybody knew that Greta Gerwig's Barbie had "hit" written all over it, but nobody anticipated that it would be this massive at the global box office. After just 10 days in theaters, the satirical comedy based on the iconic Mattel doll has passed the $774 million mark worldwide, and is on track to become only the second film of the year to pass the coveted $1 billion mark globally, after The Super Mario Bros. Movie. It is already the third-biggest Hollywood hit of the year so far, behind Guardians of the Galaxy Vol. 3.
Barbie added $93 million in its second weekend domestically, easily finishing at the top spot ahead of Christopher Nolan's Oppenheimer, which might just turn out to be one of the biggest movies in history to never have taken the top spot at the domestic box office. The three-hour biographical drama about J. Robert Oppenheimer, the "father of the atomic bomb," offered nice counter-programming to the more accessible Barbie, which has now made $351 million domestically and $423 million in overseas markets.
Starring Margot Robbie and Ryan Gosling as Barbie and Ken, the film opened to $350 million worldwide in its first weekend of release, easily outpacing projections. The film was produced on a reported budget of around $150 million, which makes it a massive hit for W.B. The studio needed a win, especially after recent superhero disasters such as Black Adam, Shazam! Fury of the Gods and The Flash.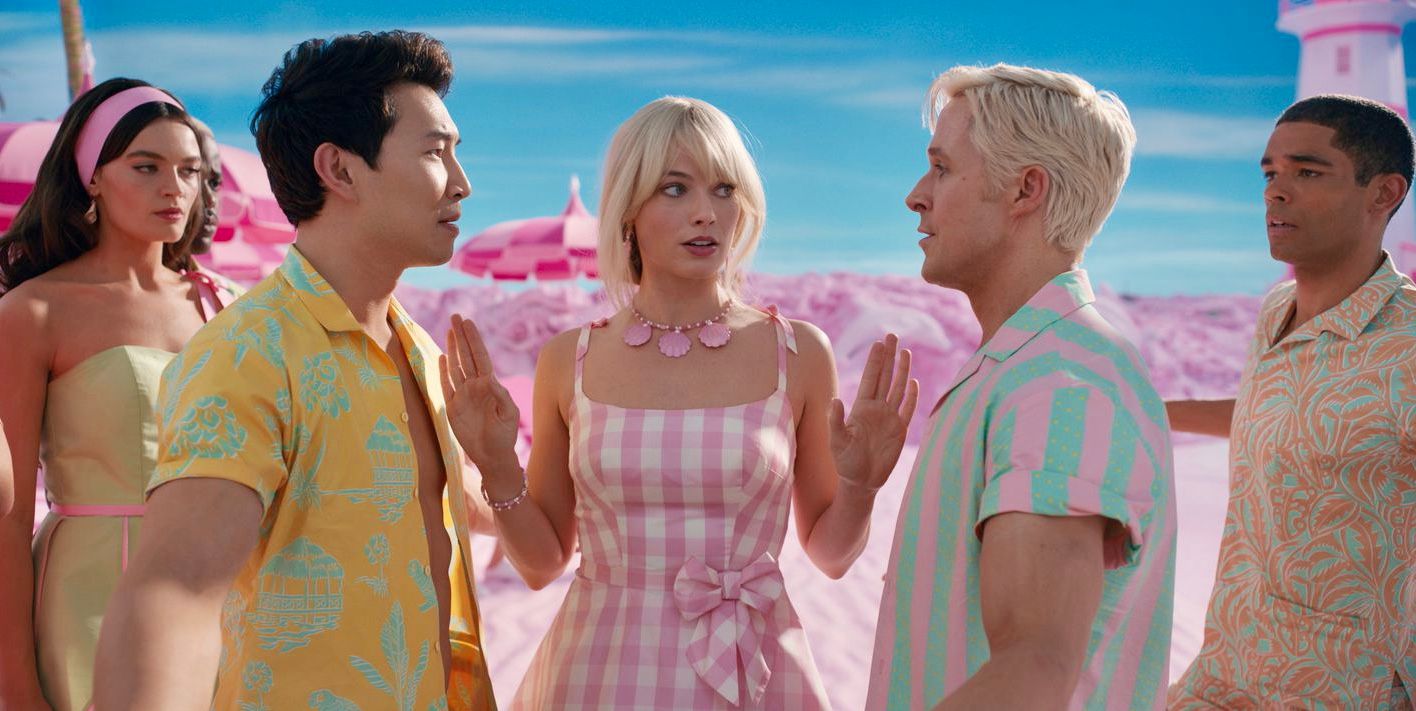 Barbie's success might even compensate for the departure of Nolan. The filmmaker severed ties with W.B. because of the studio's controversial decision to release every movie on its 2021 slate simultaneously on the Max streaming service. Nolan, a longtime advocate for the big screen experience, shopped around for a new home, and ultimately decided on Universal. It remains to be seen if he'll return to W.B. after recent reports of studio bosses Pam Abdy and Michael De Luca extending an olive branch.
Greta Gerwig Is Suddenly One of the Biggest Directors in the Business
Nolan started out with the acclaimed indie thriller Memento before hitting the big leagues with his Dark Knight trilogy. And it's interesting to note how similar Gerwig's career trajectory is shaping up to be. She got her start in the mumblecore movement, where she co-directed the comedy drama Nights and Weekends with Joe Swanberg. Gerwig made her solo directorial debut with the A24 hit Lady Bird, for which she earned two Oscar nominations, for Best Director and Best Original Screenplay. She earned her third Academy Award nomination for her follow-up, Little Women, this time in the Best Adapted Screenplay category. The film was also a major box office hit, grossing more than $200 million worldwide against a reported budget of $40 million.
Gerwig recently told The New York Times that she currently has no ideas for a Barbie sequel, even as Mattel announced its plans to create a universe of movies based on its properties. She was, however, recently tapped to direct two Narnia movies for Netflix. It'll be interesting to observe how she chooses to proceed. You can watch our interview with Gerwig here, and stay tuned to Collider for more updates.