The Big Picture
The Long Walk is one of many riveting Stephen King novels with a significant amount of big screen potential.
Norwegian filmmaker André Øvredal was originally attached to direct an adaptation for New Line Cinema.
While things didn't pan out with The Long Walk, Øvredal confirmed his Scary Stories to Tell in the Dark sequel is still alive.
Given The Long Walk is a personal favorite Stephen King novel (penned under King's pseudonym Richard Bachman), I've been eagerly awaiting a film adaptation.
The story takes place in a version of America where a competition is held that results in one final winner — or rather, one final survivor — receiving a large sum of money and the prize of his choice. How does one win such a haul? By walking. The Walk involves one hundred teenage boys tasked with walking US Route 1. Each Walker must keep a pace of at least four miles per hour. Should one fall below that pace for 30 seconds, he gets a warning. If he doesn't pick up his pace after 30 seconds, he gets another warning. If a Walker hits three warnings, they're killed. Like many of King's novels, it's a riveting read with a significant amount of big screen potential.
Soon after taking in a hefty sum at the box office via the first It movie, New Line Cinema set its sights on bringing The Long Walk to the big screen. At the time it was revealed that James Vanderbilt, who since has found significant success continuing the Scream franchise alongside fellow Scream 2022 and Scream VI screenwriter Guy Busick, penned the Long Walk adaptation.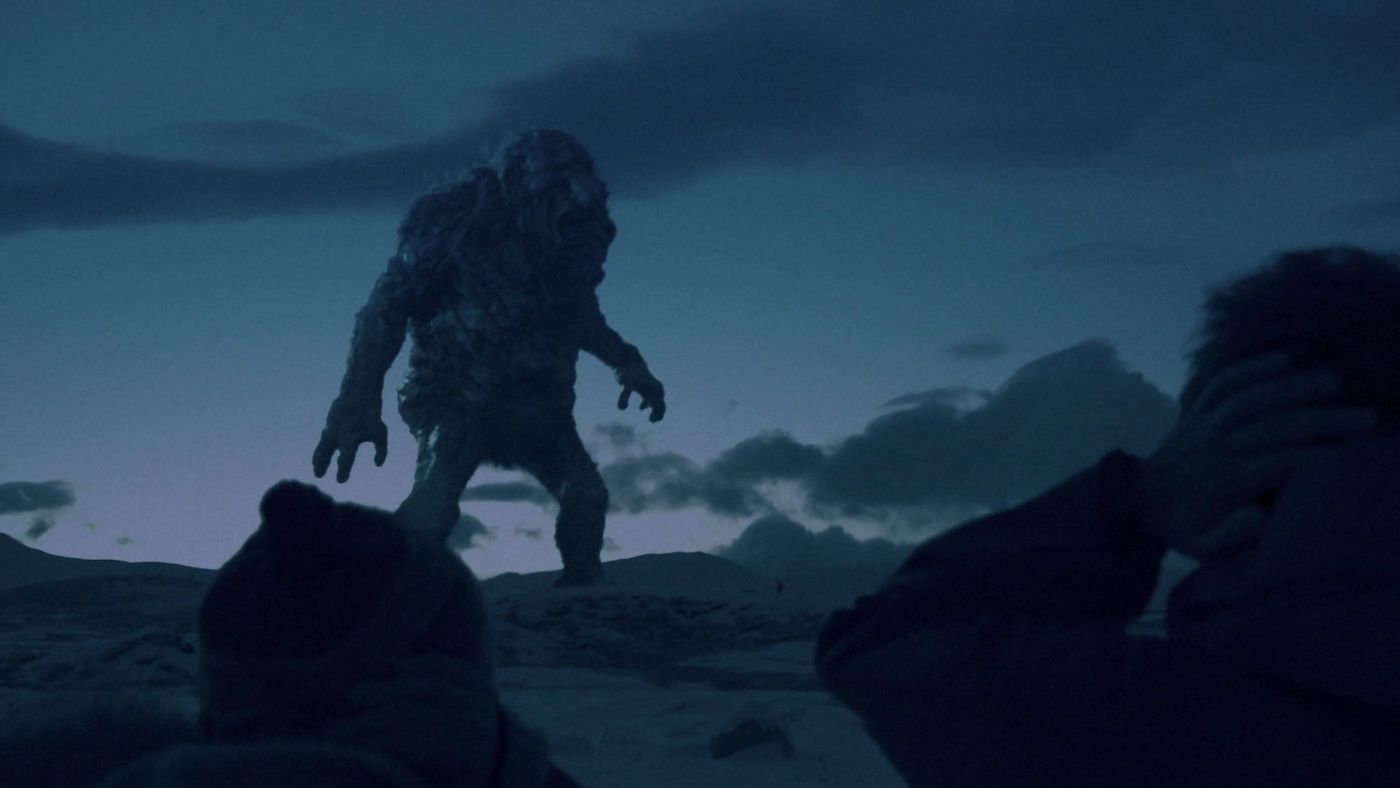 Ultimately The Long Walk directing duties were given to André Øvredal, a Norwegian filmmaker whose star soared with the success of Trollhunter, an expertly crafted mockumentary-style film about a group of student filmmakers who set out to make a documentary about a bear poacher and wind up with a film about a troll hunter. Øvredal went on to deliver another winner with The Autopsy of Janes Done starring Brian Cox as well as an adaption of the beloved Scary Stories to Tell in the Dark books.
With his newest feature endeavor, The Last Voyage of the Demeter, set to hit theaters on August 11th, I got the chance to chat with Øvredal about the making of the film and also opted to ask him for a status update on his The Long Walk movie. His reply was short and rather disappointing. Here's what he said when asked if he's still attached to the project: "I'm unfortunately not, but it's one of the big regrets in my life not to have made that movie."
While it's quite crushing to hear Øvredal's dismay over not getting to see the film through to fruition, hopes are quite high that he'll continue to rack up new opportunities, particularly in the genre space. In fact, Øvredal told Matt Donato of IGN that his Scary Stories to Tell in the Dark sequel is still alive.
"We have a story. We have a script. We've been working on the script as late as last year and even slightly into this year. The process obviously stopped with the strike — but it's alive, for sure. COVID and then (The Last Voyage of the Demeter) eating up two years of my life certainly put a dent in the progress."
With Last Voyage of the Demeter approaching the finish line and with the AMPTP having their first meeting with the WGA since the start of the strike, hopefully it won't be long before Øvredal can get back behind the lens and bring us another film. And while the team won't include Øvredal, one can also hope the Long Walk adaptation will forge forward .
Stay tuned for more from my chat with Øvredal for The Last Voyage of the Demeter closer to the film's August 11th release.