The Big Picture
And Just Like That… finally gives Charlotte a compelling storyline in its seventh episode, allowing her to break free from being a background character.
Charlotte's decision to go back to work and focus on herself signals a new chapter for her character, and we're excited to see her spread her wings.
The show took too long to get Charlotte to this point, wasting time on shallow storylines, but it's a relief that she's finally getting the recognition and empowerment she deserves.
And Just Like That… promised to show us Carrie (Sarah Jessica Parker), Miranda (Cynthia Nixon), and Charlotte (Kristin Davis) navigate their 50s. But while it's kept its promise with Carrie and Miranda, Charlotte has often felt left in the dust. It's not like she's gotten a cut in screentime or anything, she's just kind of there. Nothing about her storylines has been interesting, or even remotely cohesive with the show. None of them had any lasting effect; though granted, this show's timeline is a complete mess so it wouldn't matter anyway.
Charlotte has always dreamed of the white picket fence life, with the loving husband and perfect children, and she has all of that now. In Sex and the City and its two movies, that was her whole thing, but she still had more to do than just be a mom and a wife. And Just Like That… has resorted her to something of a background character, or rather, a nothing character. That is, until the seventh episode of Season 2, which has finally given us a promise that Charlotte will actually have something to do in this show.
RELATED: Charlotte's Most Cringe Moment Isn't in 'And Just Like That…'
Charlotte York Is So Much More Than a Wife and Mom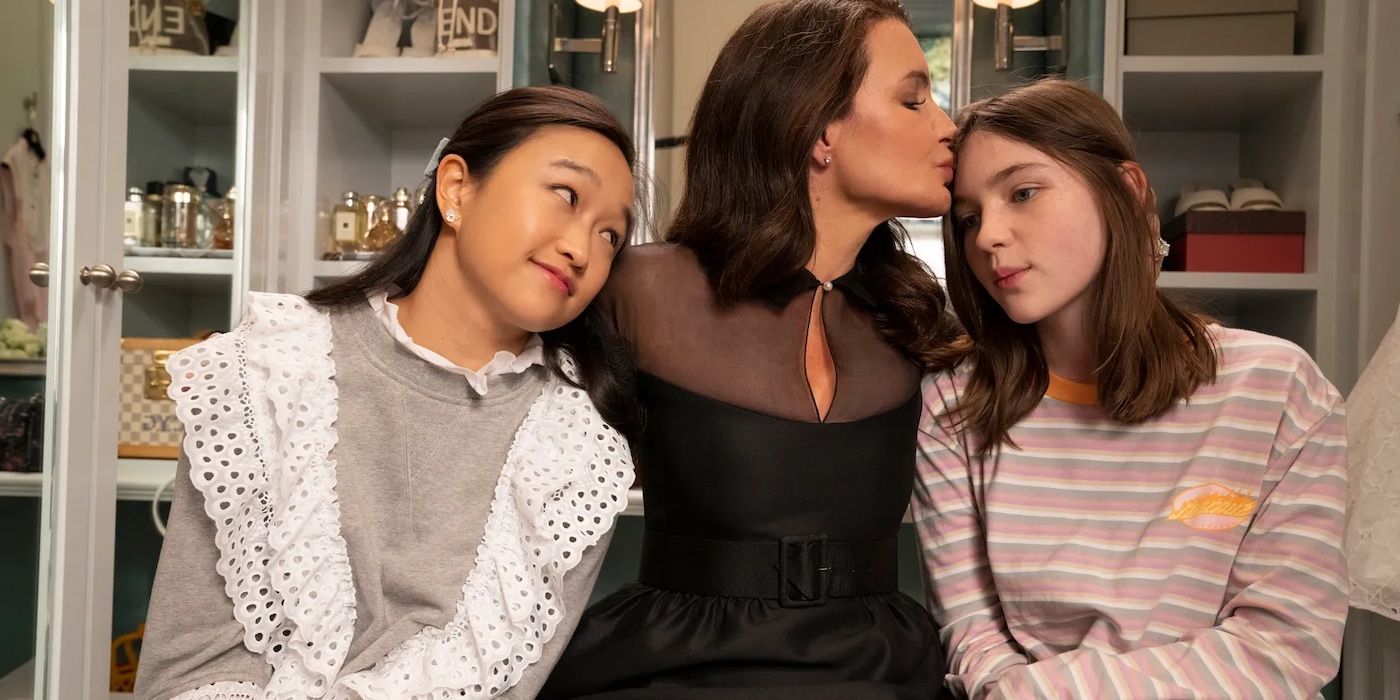 In the original series, Charlotte was a successful art dealer with dreams of owning her own gallery someday. But was also the friend group's resident hopeless romantic who dreamed of a white knight, and when she got him, in the form of her first husband Trey MacDougal (Kyle MacLachlan), she gave it all up. Even after the divorce, and when she married Harry (Evan Handler), she never returned to work. Though she did try in one episode after her divorce from Trey, no one would hire her because she was over-qualified, and they'd have to pay her more. It was honestly a sad turn because from the start, we saw how much Charlotte loved her job, and though she did do some volunteer work, it just wasn't the same. Of course, Charlotte loved being a stay-at-home mom as well, so it was never an issue of trading her career for motherhood. It was her choice completely, but it was still a shame to see her leave behind a career that she loved and never return.
This is why And Just Like That's seventh episode was so exciting. Charlotte has been juggling getting Rock (Alexa Swinton) to modeling auditions and dealing with the trials and tribulations of Lily's (Cathy Ang) teenagehood. On top of all that, she's realized she does everything for everyone else but rarely takes time for herself. So when Lily asks (pushes) for Charlotte and Harry to go out so she can celebrate Galentine's Day with her friends, Charlotte encourages Harry to take her to a nice restaurant for the holiday. But before she leaves, Charlotte sneaks one of the brownies Lily's friend made. By the time they get to the restaurant, Charlotte is venting to Harry about their kids and begins to feel funny. She's dizzy and nauseous, and slurring a little. Believing she's having a stroke, she gets brought to the hospital by am ambulance. The doctor assures her it was not a stroke, but that she is high, which she concludes is from the brownie she ate.
After the doctor leaves the room, Charlotte tells Harry that on the ambulance ride over her life flashed before her eyes and she didn't like what she saw. She tells Harry she's going to go back to work and accept the offer she received from one of Lisa's friends (a stellar cameo from Victor Garber) a couple of episodes back. She says she's done taking care of everyone and is finally going to focus on herself now that her kids are old enough to fend for themselves. Harry, being the best SATC husband, is completely on board with this decision, and we the audience couldn't be happier.
'And Just Like That' Is Finally Allowing Charlotte to Spread Her Wings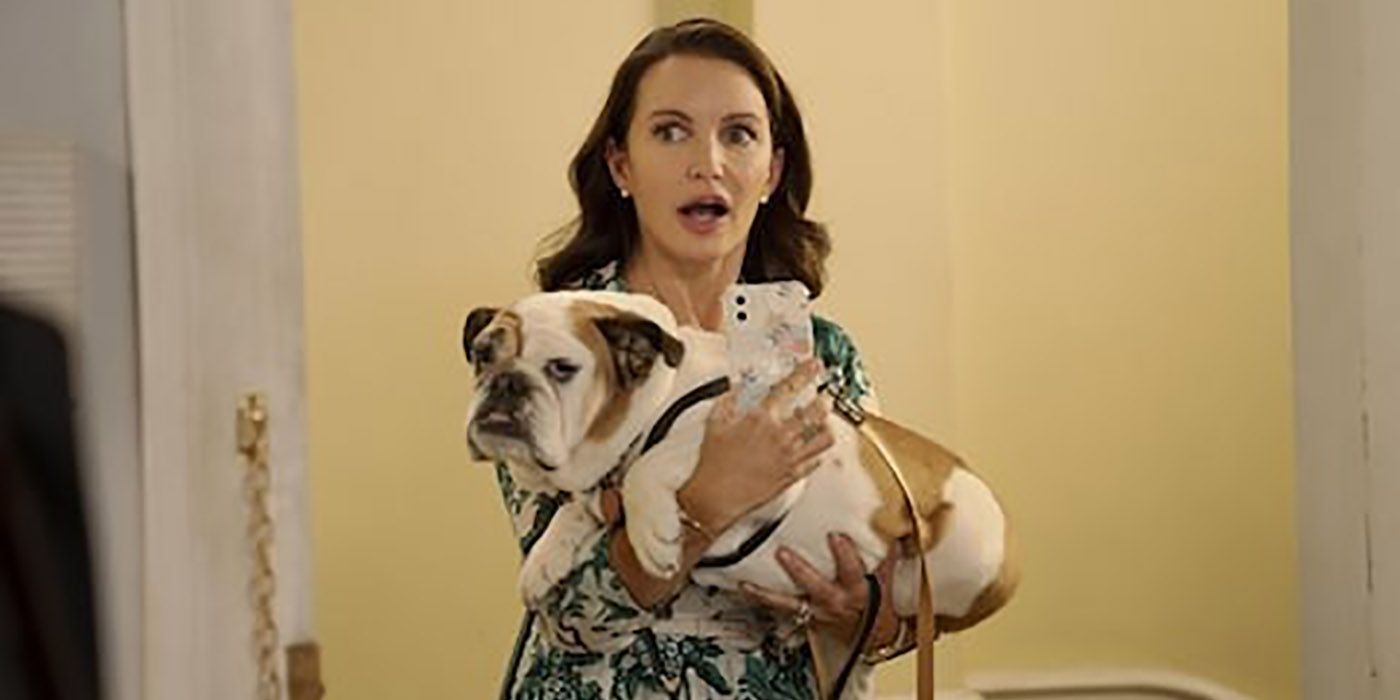 As much as we love seeing Charlotte spend time with her friends, Harry, and their kids, we want to see more of her on her own. We spend so much time on Carrie and Miranda, and the journeys they embark on, but Charlotte feels left out. She's sort of been stuck in a rut, and it's thrilling to see her finally come out of it. No more shallow, pointless storylines for her!
As exciting as it is to know she'll be going back to work, and thus having a more purposeful storyline, it's a shame the show took a season and a half to get her to this point. If this was always going to be the end goal then why was so much time wasted on literally nothing? I love watching her relationship dynamics with Lily and Rock, and she and Harry are always sweet, but Sex and the City has always been about women power, and it feels like And Just Like That… forgot that part. There's nothing wrong with Charlotte being a housewife, so long as she's happy, but we do want more for her in terms of story. She can do more than shop, brunch, and shuttle her kids from appointment to appointment, and it's about time the show recognized that. Here's to Charlotte York getting her groove back!