Editor's Note: The following contains spoilers for Barbie
The Big Picture
America Ferrera's powerful performance in Barbie includes a stirring speech about the struggles women face daily, capturing the contradictions they navigate in their careers, parenting styles, and body image.
Ferrera's previous roles in Real Women Have Curves and The Sisterhood of the Traveling Pants highlight her commitment to uplifting women and celebrating their diverse shapes, sizes, and identities.
Barbie serves as a spiritual successor to Ferrera's body acceptance moment in Real Women Have Curves, showcasing her ability to deliver cinematic odes to the experiences of womanhood.
As the third act of Barbie begins, normal human being Gloria (America Ferrera) responds to the sorrow of Stereotypical Barbie (Margot Robbie) by launching into a massive speech about the struggles women go through daily. Specifically, Gloria focuses on all the contradictions ladies have to navigate in just living, whether it's in their career ambitions, their parenting styles, or what their bodies look like, among many other elements. It's a stirring passionate piece of acting that could've come across as didactic if executed clumsily, but manages to take on a raw, effective quality thanks to the film's writing and Ferrera's performance.
The fact that this monologue inspired people at my Barbie screening to let out vocal affirmations of "yes!" speaks to how magnetic America Ferrera is as a performer. She grabs your attention, captures your sympathy, and then channels feelings you've always harbored yet always struggled to put into words. It's a memorable sequence for Ferrera, and even better, it builds off an entire career of her inhabiting roles where she reaffirms the humanity and flaws of everyday women. Barbie may be the highest-grossing live-action movie America Ferrera has ever appeared in, but it's certainly not the first time she's headlined art meant to uplift women.
America Ferrera's Moving Breakout Performance in 'Real Women Have Curves'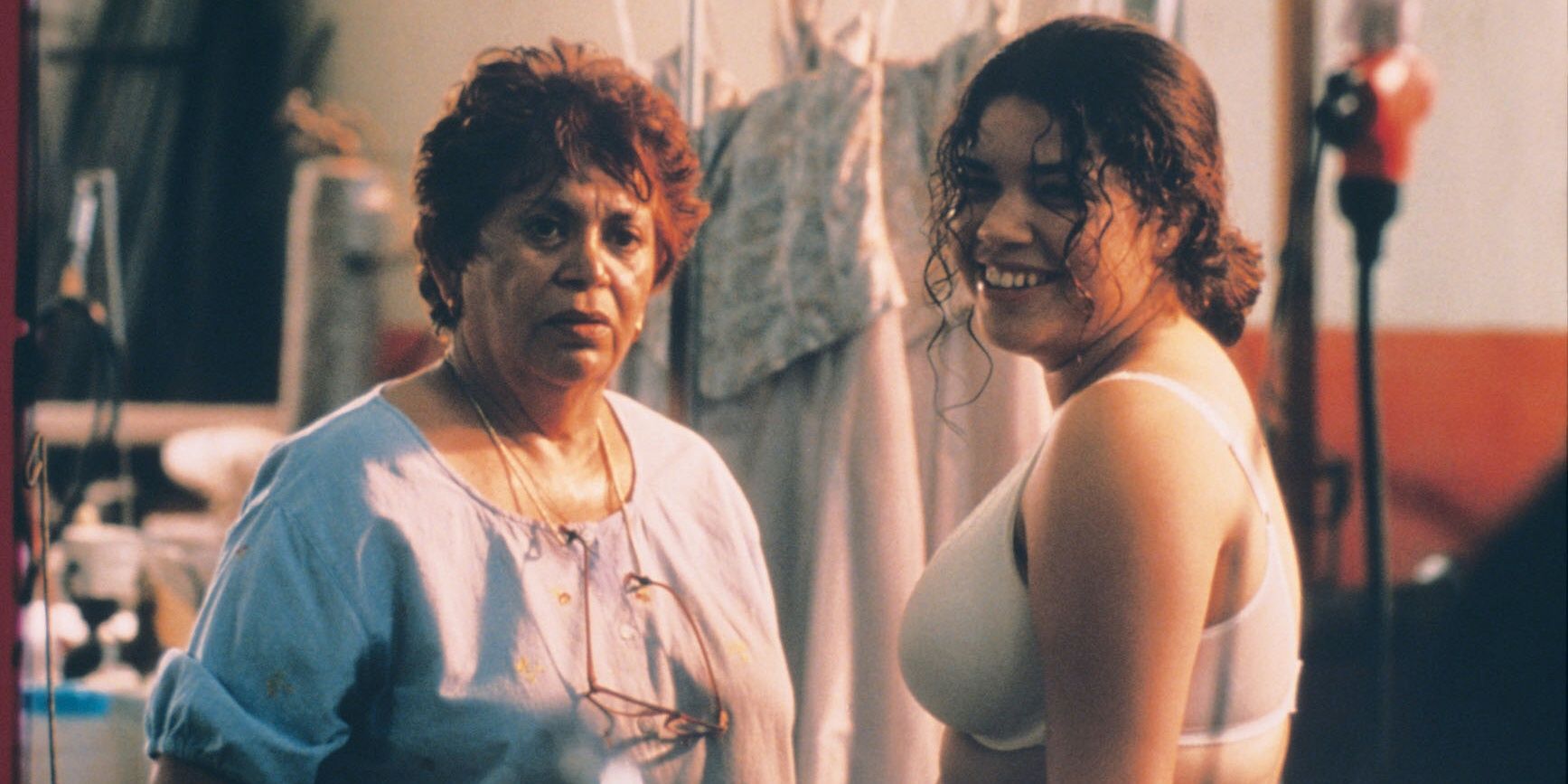 In 2002, America Ferrera leaped into the domain of cinema by headlining Patricia Cardoso's underrated coming-of-age feature Real Women Have Curves. Adapted from the play of the same name by Josefina López, Ferrera portrays Ana Garcia, an 18-year-old who finds herself torn between her academic ambitions and helping out her family. Her mother Carmen (Lupe Ontiveros) is insistent that Ana stick around and help her run the family's textile factory. Carmen doesn't just have specific ambitions for what Ana's future should look like, she's always commenting on her daughter's weight and insisting that she get married as soon as possible. Carmen has a very restrictive idea of what "proper" women can do and should look like and is eager to have her daughter possess the same ideals.
There are many ways Real Women Have Curves functions as a love letter to women as nuanced human beings, but one of its most memorable comes towards its ending as Ana and her co-workers at the textile factory opt to strip down layers of their clothing in response to the heat. While Carmen is mortified at women exposing their bodies in any context, Ana and her co-workers begin to compliment each other on their physical forms. The traits of their bodies (like stretch marks and cellulite) that Carmen previously insulted are now something these women comment positively on to one another.
At this moment, they realize not only that they're not alone in exhibiting physical "flaws," but those aspects of their bodies aren't shortcomings at all. In this sudden response to overwhelming heat, the characters of Real Women Have Curves rebuke the notion that women should automatically be ashamed of their bodies. Meanwhile, the ending of the feature shows Ana opting to leave for college in New York in an attempt to carve out a life beyond her mother, who reinforces antiquated ideas of what women can do and be. This notion of breaking free from parental and societal expectations related to gender is portrayed as something bittersweet (since it reflects a fractured parent/child dynamic) but ultimately as something triumphant. America Ferrera's spirited lead performance in Real Women Have Curves reinforces the richly human tendencies of this project, which works as a love letter to women choosing their own paths in life.
RELATED: This Is Why 'Barbie' Changed the Way the Iconic Brand Resonates With America Ferrera
'Barbie,' 'Ugly Betty,' and 'Sisterhood of the Traveling Pants' Are All Odes to Women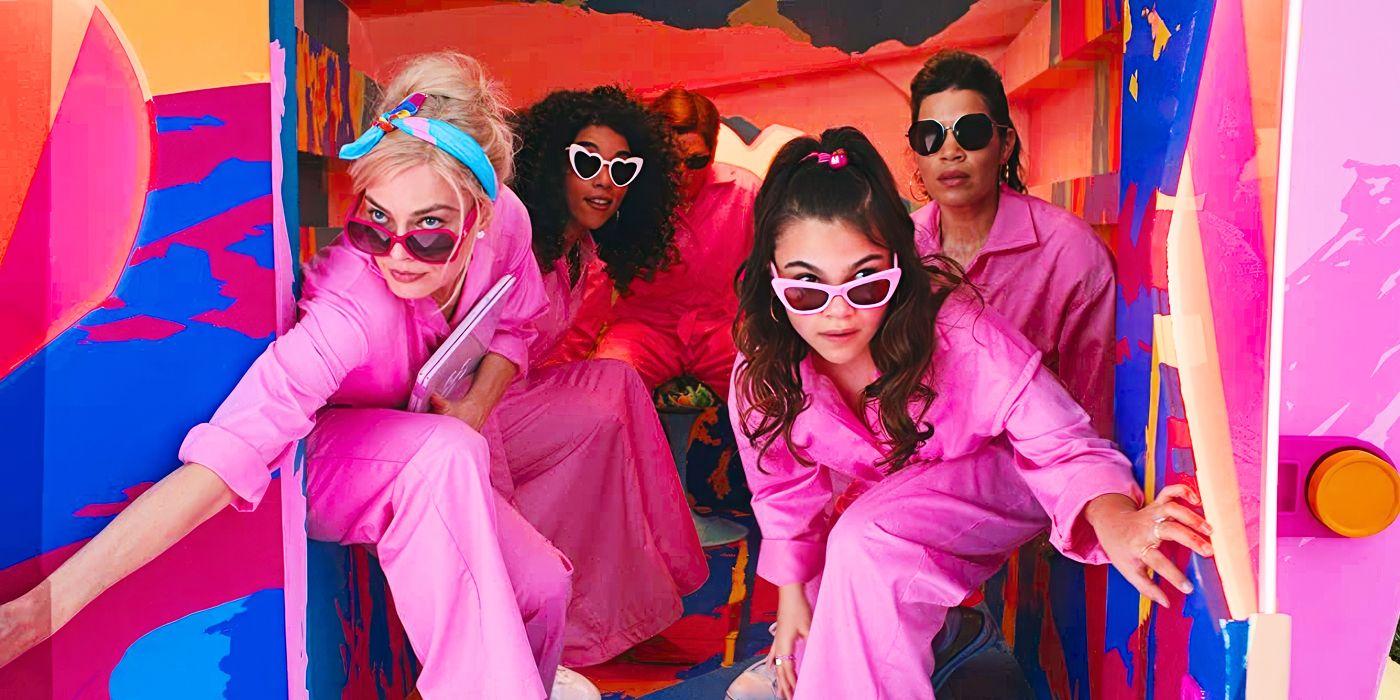 After Real Women Have Curves, Ferrera found herself in another 2000s-femme-cinema classic occupying the lead role of Carmen Lowell in The Sisterhood of the Traveling Pants. The whole crux of the movie revolves around a pair of jeans that fits four pals despite each of them being wildly different in size. This piece of clothing provides a connective tissue between a quartet of gals who are incredibly different in so many ways. Once again, Ferrera was headlining a movie championing the idea that women come in all shapes and sizes. Her presence in the two Sisterhood movies was especially important given that she was the only woman of color among the four leads. It's a shame these projects couldn't open the door for even more non-white women in lead roles to further hammer home how exceedingly varying feminine identity can be. However, the presence of Ferrera and her incredible talents here provided, among other virtues, a reminder that wildly varying personalities don't just apply to white ladies — it's true for all women!
One year after The Sisterhood of the Traveling Pants, Ferrera landed what was the biggest role of her career up to that point by securing the titular lead role in the ABC comedy Ugly Betty. On paper, its basic premise, about an "ordinary" looking woman who gets to work at a fashion magazine, sounded like a recipe for mean-spirited jokes and cruelty. However, Ugly Betty shattered expectations for what kind of TV programs Latina performers could headline while its storylines tended to demonstrate way more of a deft hand while handling storylines related to body image than one might expect. The result was a program with an enormously catchy title that also furthered America Ferrera's connection to projects that built women up rather than tearing them down.
In the wake of this TV program, Ferrera's profile increased considerably, and her focus shifted to headlining more television (namely the NBC sitcom Superstore) and starring in the occasional indie film such as Our Family Wedding or César Chávez. In 2023, she made her first appearance in a feature-length live-action movie since the Ricky Gervais comedy Special Correspondents seven years prior (Superstore was taking up a lot of time in this portion of her career) with the role of Gloria in Barbie. Live-action movies aimed at families concerning a magical or larger-than-life character exiting their fantasy land and waltzing into "the real world" are incredibly common. So too are the "real world" characters in these movies meant to work as a contrast to the fantastical protagonist, like Patrick Dempsey in Enchanted or James Caan in Elf.
Ferrera's Gloria in Barbie technically fulfills that role, but like so much in Greta Gerwig's third directorial effort, this character goes above and beyond expectations. Rather than being a stick-in-the-mud, Gloria is ecstatic to meet a real-life Barbie and relishes the chance to take wacky methods of traveling to Barbieland. Going this route with the character lets Ferrera's talents as an actor flourish while also giving Gloria so much sincerity that it makes her eventual speech about the endless daily struggles of being a woman so compelling. It's a terrific sequence on its own merits, but it's also fascinating on a metatextual level given that it feels like a spiritual successor to Ferrera's grand moment of body acceptance in Real Women Have Curves two decades earlier. The eras, filmmakers, and movies may change, but America Ferrera is constantly lending such vivid life to cinematic odes to the joys and specific experiences of womanhood.
Barbie is playing in theaters now.