2022 was not the best year for comedies. From Bros to Bullet Train, comedies struggled to find an audience, and the genre has been in trouble for the past couple of years. However, comedies were all the rage during the early years of the new millennium, with hits like Anchorman: The Legend of Ron Burgundy and Bruce Almighty becoming certified classics.
Still, not every film was a winner right off the bat, and some comedies from the noughties were unfairly overlooked during their original theatrical run. Luckily, thanks to streaming, modern audiences can rediscover these underrated 2000s comedy movies and finally give them their dues.
Updated on July 22, 2023, by David Caballero:
Comedy is a crucial and venerable cinematic genre that will never die, and the upcoming release of films like No Hard Feelings (June 23) and shows like BEEF (April 6) proves it. Still, there's no denying that the 2000s were a great time for the genre, producing some incredible and widely-known comedies as well as some underrated ones that deserve a lot more love from modern audiences.
20
'Saved!' (2004)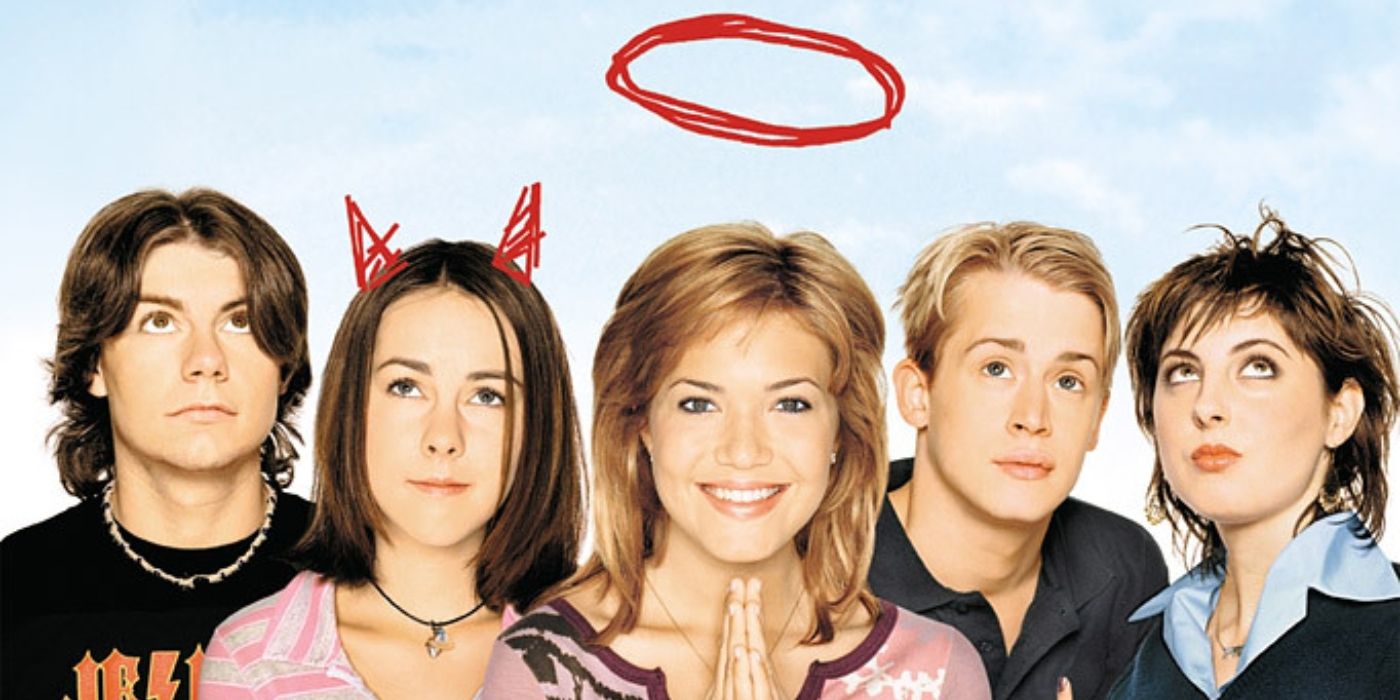 Mandy Moore, Jena Malone, Patrick Fugit, and Macaulay Culkin star in the 2004 teen satirical comedy Saved! The plot follows Mary, a young girl who agrees to lose her virginity to her ex-boyfriend, hoping to "cure" his homosexuality. She then becomes pregnant, leading her to be ostracized by her devoutly Christian classmates.
RELATED: Modern Teen Movies Destined To Become Classics
Saved! is wickedly funny and surprisingly insightful. The stellar cast elevates a sometimes tepid screenplay afraid of taking its wild premise all the way. Malone is particularly compelling as the besmirched Mary, while Mandy Moore is excellent as her sanctimonious and overbearing nemesis. The film might not reinvent the teen comedy genre, but it remains an entertaining and biting effort.
Watch on Prime Video
19
'Charlie Bartlett' (2007)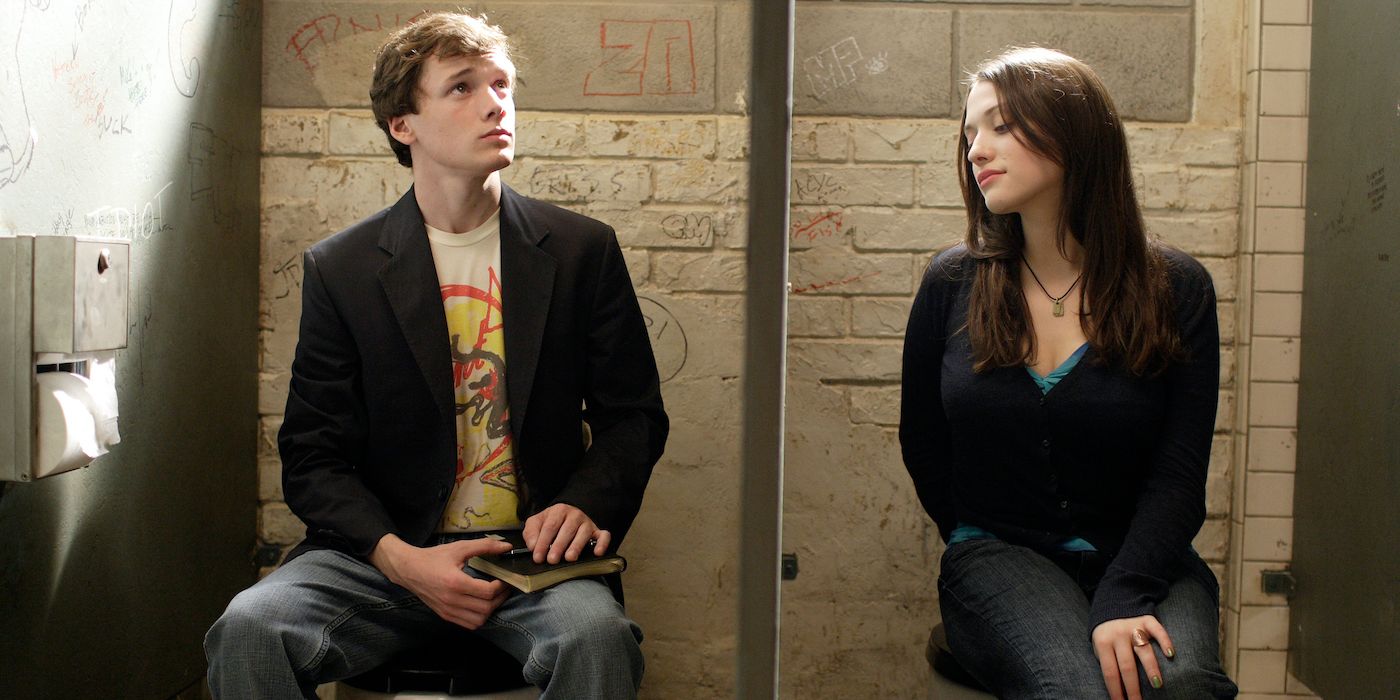 The late Anton Yelchin stars in the 2007 coming-of-age comedy Charlie Bartlett. The plot follows the titular character, an unpopular teenager who begins giving therapeutic advice and prescription drugs to his new classmates to further his social status.
Robert Downey Jr. is Yelchin's nemesis in Charlie Bartlett, creating a witty and thorny look at teen angst and social struggles. The film is uneven and afraid to turn its engaging premise into something truly radical. However, Yelchin's performance single-handedly elevates it, turning it into one of the best comedies of the 2000s.
Watch on Pluto
18
'Adventureland' (2009)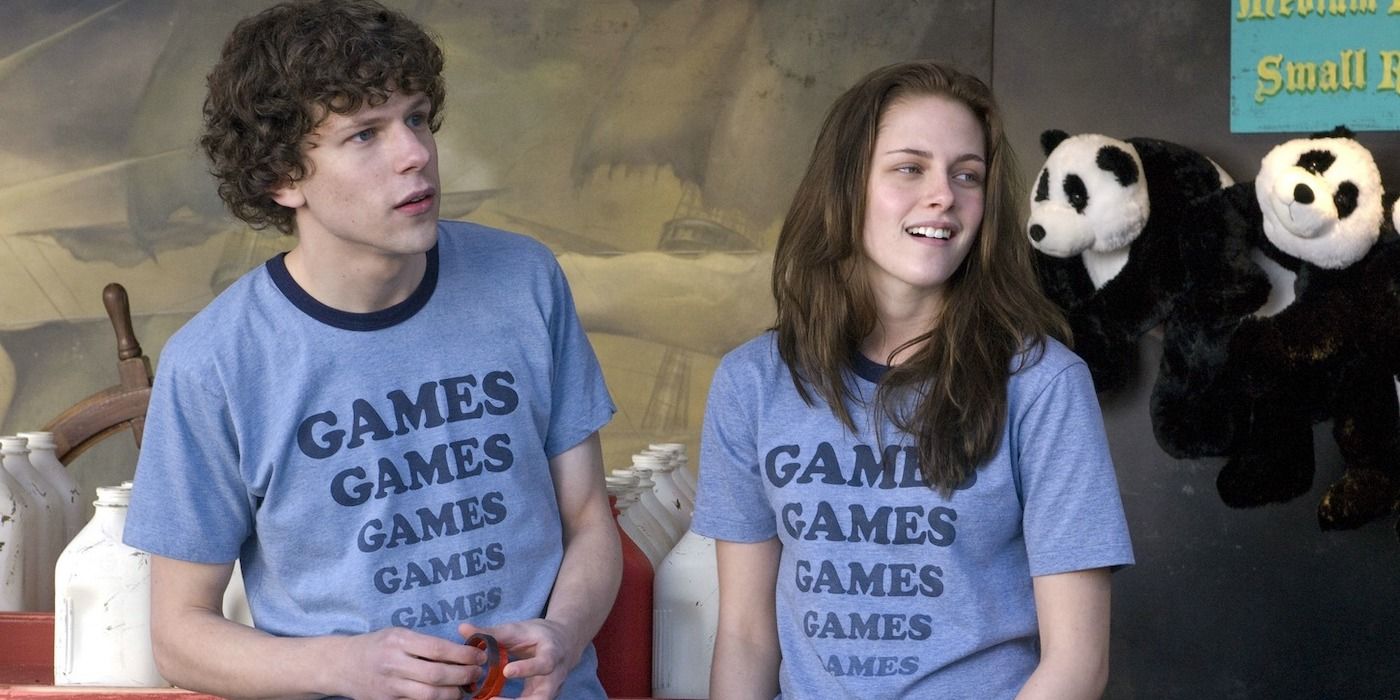 Jesse Eisenberg and Kristen Stewart star in the 2009 comedy Adventureland. Set in the summer of 1987, the plot centers on a recent college grad who takes a job at a run-down amusement park, where he meets a wealthy but troubled college student with whom he develops a romantic relationship.
Adventureland has a stellar supporting cast, including Ryan Reynolds, Kristen Wiig, Martin Starr, and Bill Hader. The film thrives on its nostalgic feel, effortlessly capturing the breezy and distinctive quality of classic 80s comedies. Eisenberg's hectic energy finds the right partner in Stewart's well-known subdued approach, resulting in a compelling and quirky pairing that makes Adventureland a delightful watch.
Watch on Pluto
17
'Fido' (2006)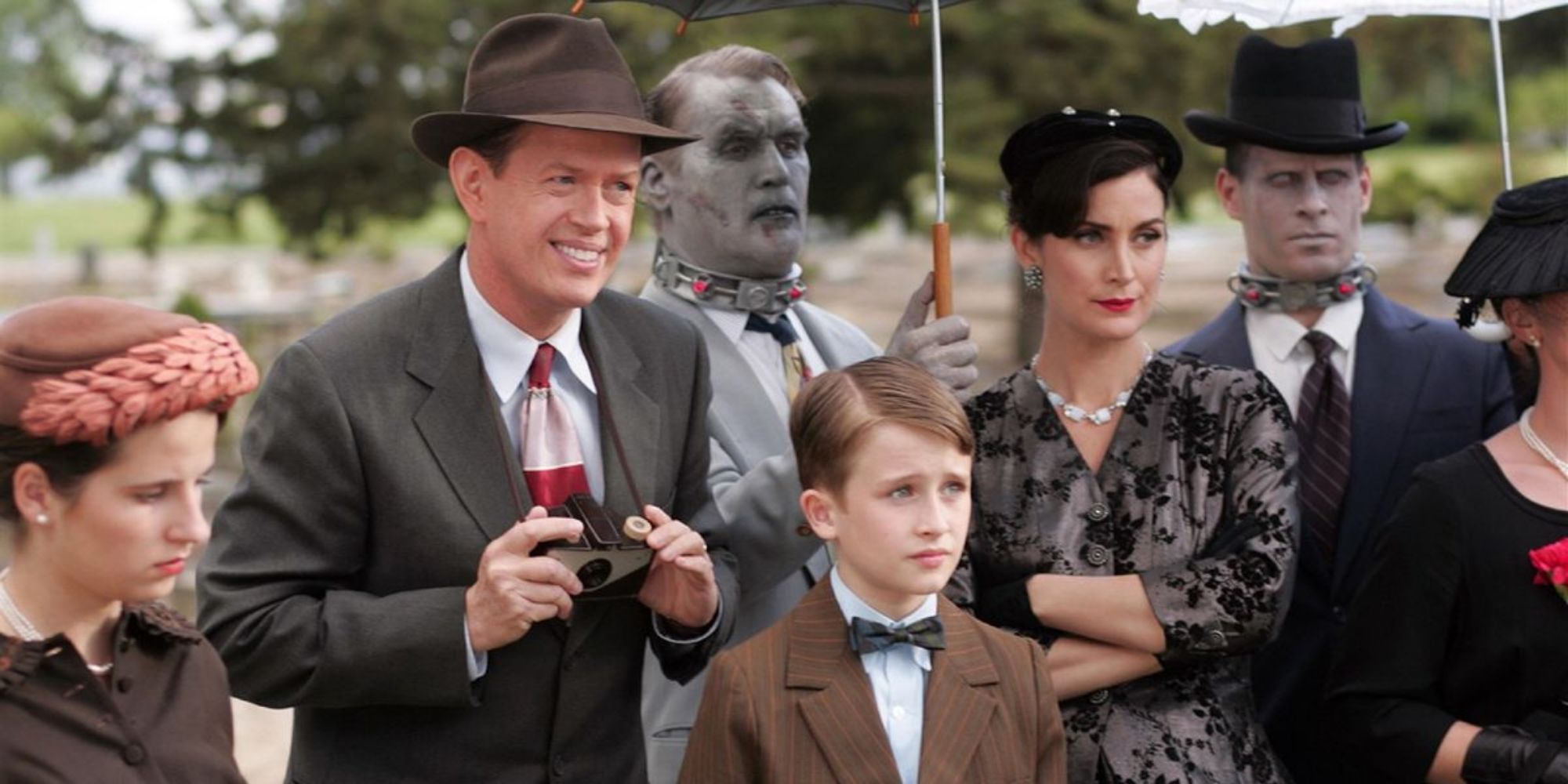 The Canadian hidden gem Fido is an underrated but great zombie-comedy. Set in a world where humans have domesticated zombies, the plot follows Timmy, a young boy who forms a close and meaningful bond with his family's zombie, Fido. However, things go awry when Fido's collar malfunctions, sending him on a murderous rampage.
Fido works largely thanks to Sir Billy Connolly's unhinged performance in the titular role. The film expertly balances genuine emotion with humor and everything expected from a zombie movie – mainly gore, blood, and shock. Fido is one of the best comedies of the 2000s, a hidden gem worthy of a modern reappraisal.
16
'In the Loop' (2009)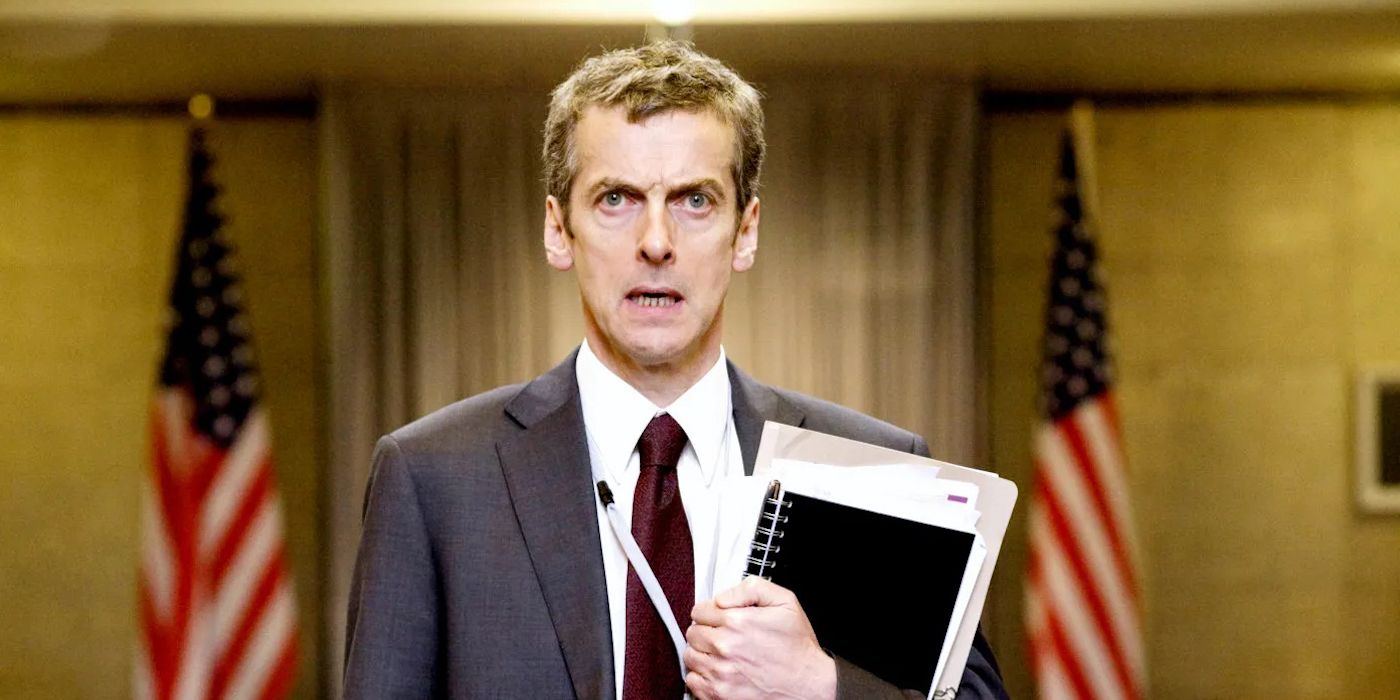 Armando Iannucci's 2009 satirical black comedy In the Loop is among the best comedies of the 2000s. The plot centers on the profane and intense political spin doctor Malcolm Tucker, who travels to the US to fix his Prime Minister's mistake before war erupts between two countries.
RELATED: The Best Dark Comedies of All Time, Ranked
Like most of Iannucci's work, In the Loop is a profane and scathing critique of real-world politics. The film aims for the invasion of Iraq, delivering a thought-provoking yet still hysterical and unhinged film that will keep audiences in stitches. In the Loop is one of the funniest comedies from the 2000s, a clever but insightful depiction of the absurdity and intricacies of Anglo-American relationships.
Watch on Tubi
15
'A Mighty Wind' (2003)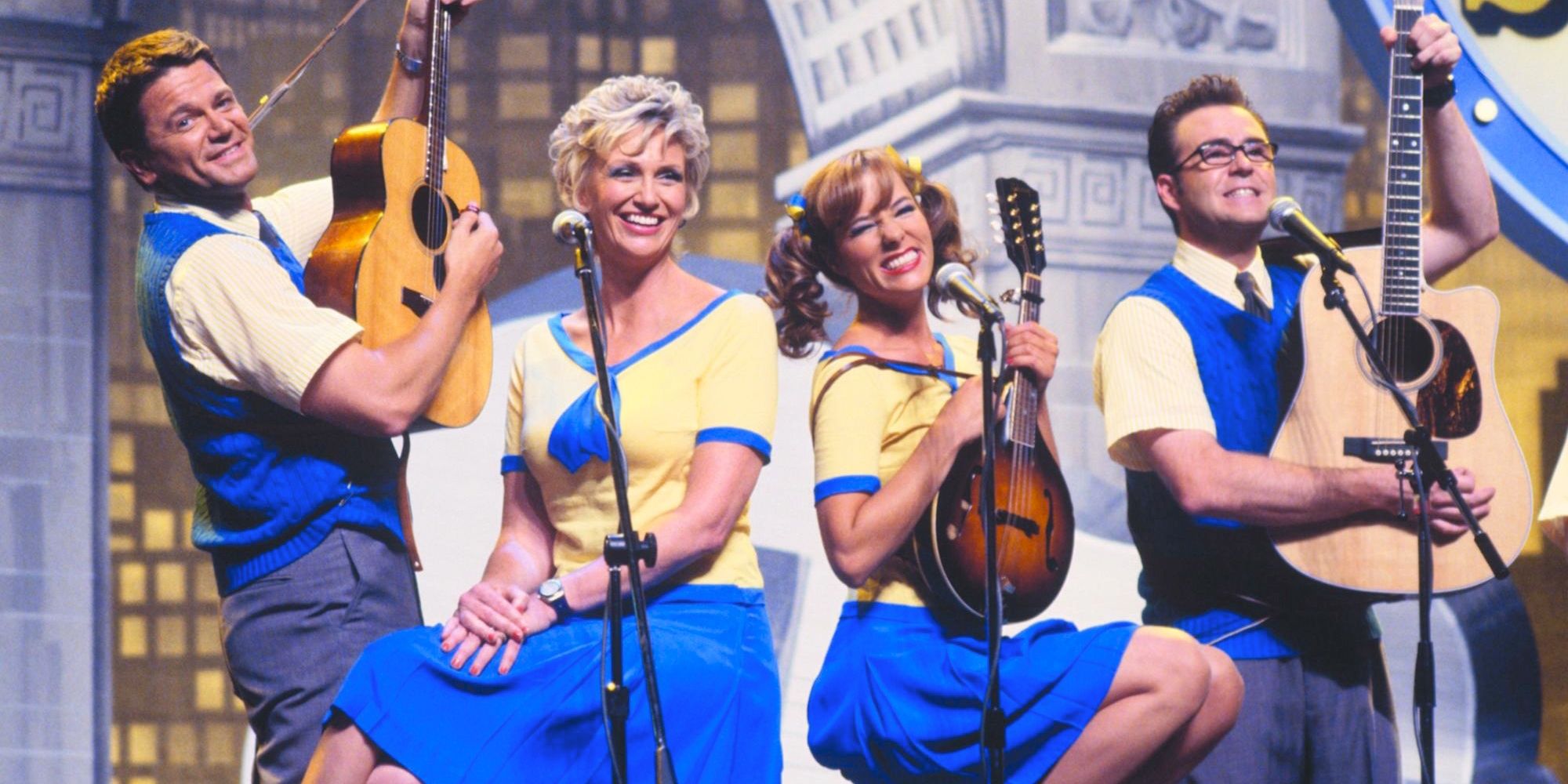 Christopher Guest reunites many of his usual suspects for his 2003 mockumentary comedy A Mighty Wind. The plot centers on three folk acts who reunite for a special concert, chronicling the days leading up to the event and the show's aftermath.
Although not as clever or funny as Guest's previous effort, A Mighty Wind is still a hilarious look into the fascinating world of folk music and is among the 2000s comedies worth watching today. Tender at times but consistently funny, the film makes excellent and full use of its committed cast to tell a sweet story with some inspired music. The song "A Kiss at the End of the Rainbow" even received an Oscar nomination, which is especially impressive considering its tongue-in-cheek nature.
14
'Thank You for Smoking' (2005)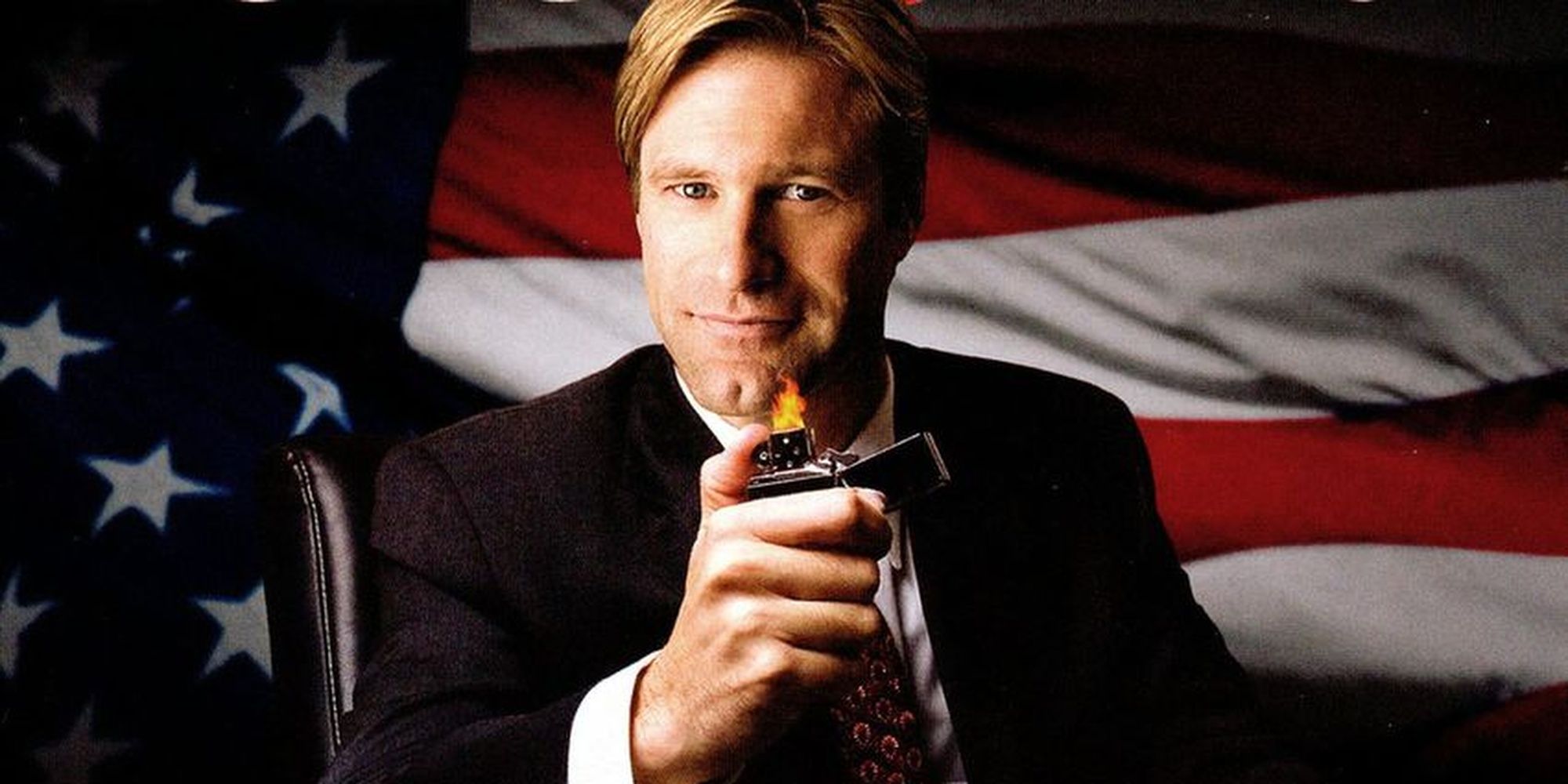 Aaron Eckhart once ruled the 2000s thanks to films like 2005's Thank You for Smoking. The ever-underrated actor plays Nick Naylor, a lobbyist for a tobacco company whose life gets complicated when a senator launches an anti-smoking campaign that threatens his life and job.
Elevated by Eckhart's wickedly charming performance, Thank You For Smoking is an acerbic and clever look into corporate America. Never condoning nor passing a judgment on its titular vice, Thank You For Smoking remains thoroughly entertaining while showcasing Eckhart's innate comedic talents.
13
'Sunshine Cleaning' (2008)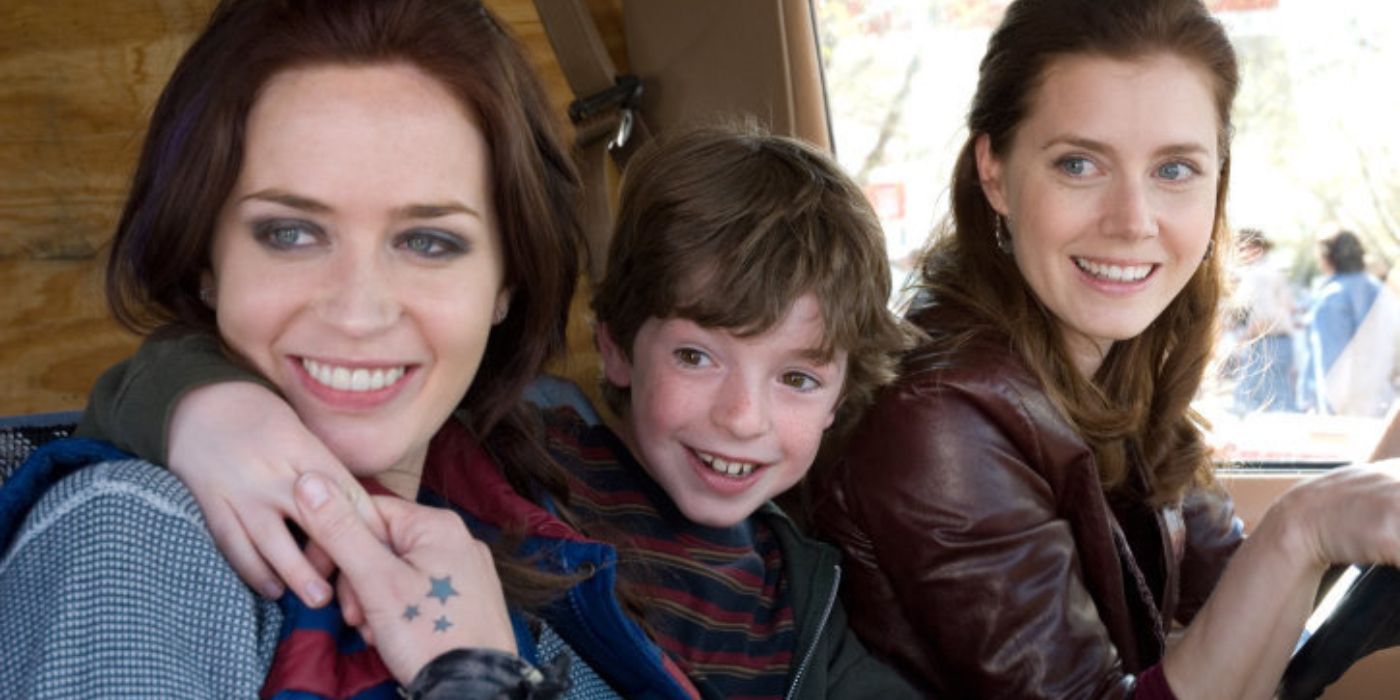 Emily Blunt and Amy Adams, two of the most iconic leading ladies of the new millennium, starred together in 2008's Sunshine Cleaning. The film follows two struggling sisters who mount an ambitious crime-scene cleaning business, hoping to turn things around.
Benefitting from the charismatic performances of its two incredible leading ladies, Sunshine Cleaning rises above other dramedies from the noughties. The plot is nothing out of the ordinary, but Adams and Blunt are the film's true driving force, with both actors taking a pleasant but otherwise average story and turning it into a memorable familial comedy.
Watch on Prime Video
12
'Ghost World' (2001)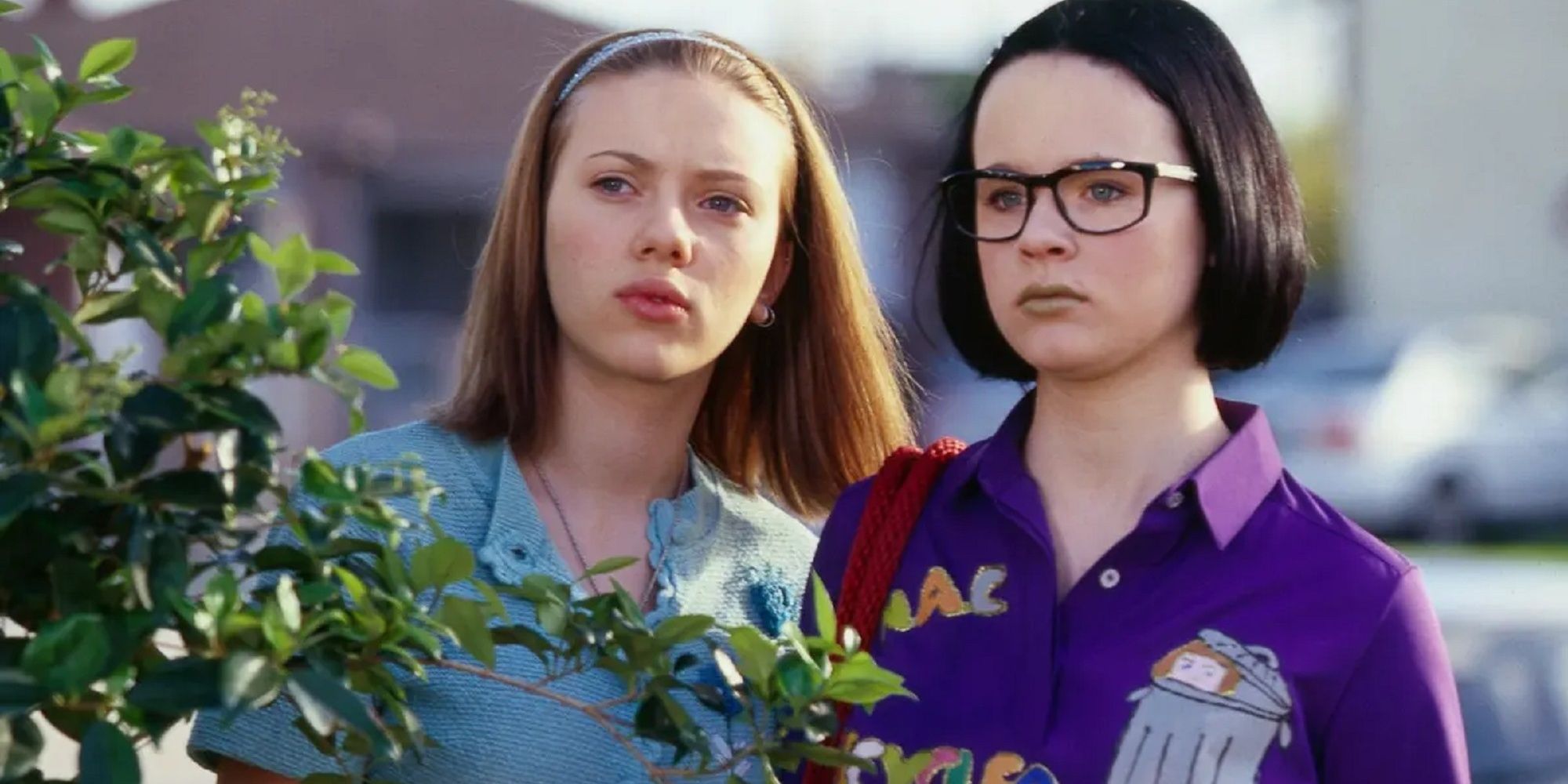 Based on the eponymous graphic novel and one of the best comedies of the 2000s, Ghost World stars Thora Birch, Scarlett Johansson, and Steve Buscemi. It tells the story of Enid, a socially awkward teenager who forms a deep and unconventional attachment to a lonely adult man that threatens her dynamic with her lifelong best friend.
RELATED: Great Female-Led R-Rated Movies
Ghost World is an insightful look into adolescence and relationships and a perfect showcase for Birch and Buscemi, two of Hollywood's most talented yet underrated performers. Caustic but weirdly relatable, Ghost World is clever and deeply empathetic, using brilliant deadpan humor to explore the lives of three unique characters.
Watch on Prime Video
11
'Idiocracy' (2006)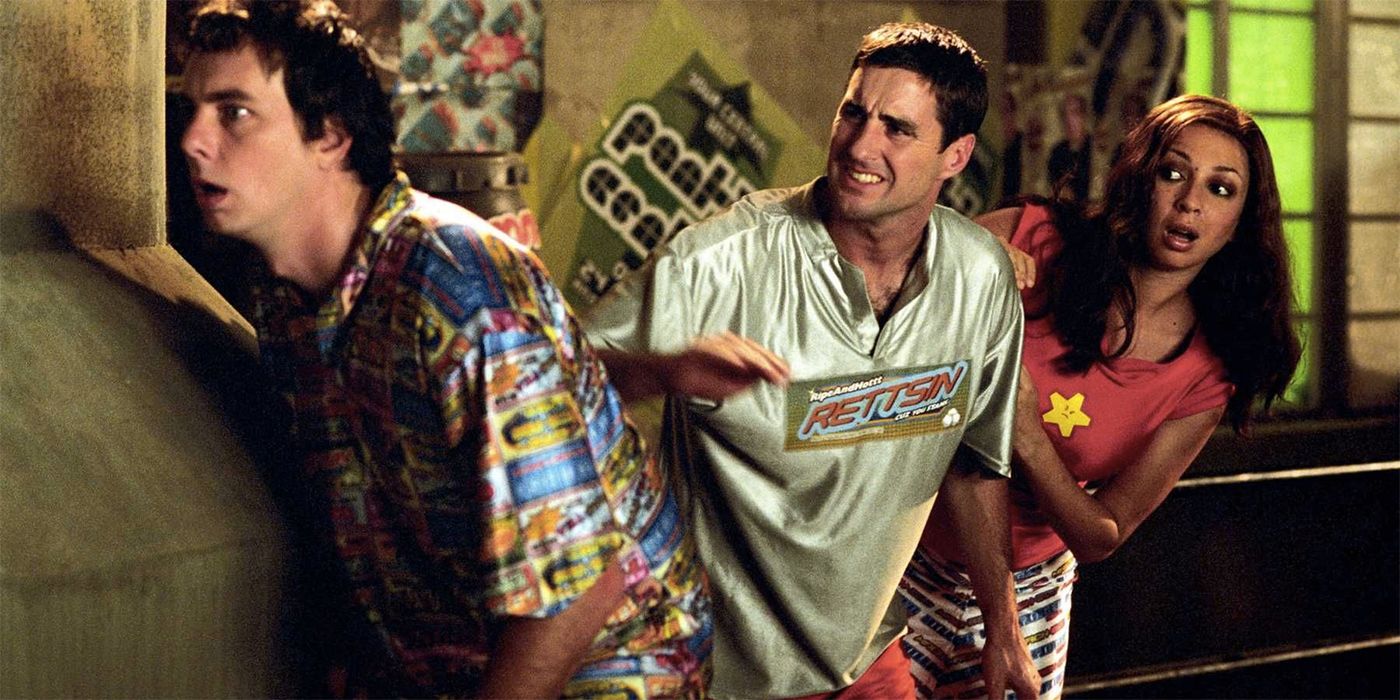 Luke Wilson stars in Mike Judge's must-see satirical sci-fi comedy Idiocracy. The plot revolves around Joe, a librarian who wakes up 5000 years in the future to discover a world where humanity has become lazy and stupid because of technology's numerous benefits.
Sarcastic and biting, Idiocracy pulls no punches in its portrayal of the depths of human stupidity. It's not an optimistic or even sympathetic portrayal of the future but rather a bleak yet hilariously simple depiction of the absolute worst possibilities. Putting Wilson's every-man persona to brilliant use, Idiocracy is a thought-provoking comedy that never sacrifices its laughs.
Watch on Hulu
10
'Down With Love' (2003)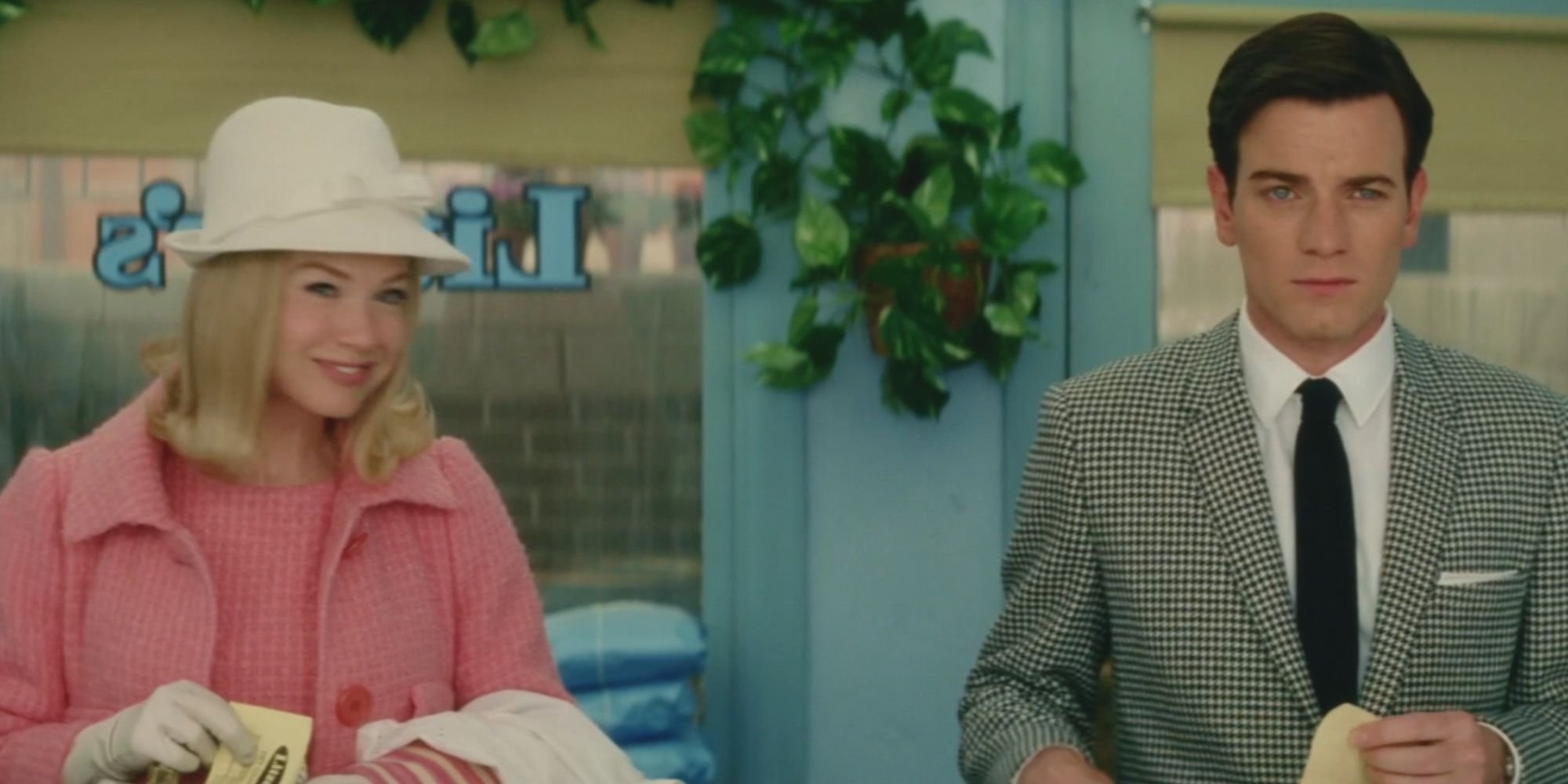 Years before being part of the MCU, Peyton Reed directed future two-time Academy Award-winner Renée Zellweger and Ewan McGregor in the 2003 pastiche Down with Love. In one of the best early 2000s comedy movies, the plot centers on a serial womanizer who poses as a shy astronaut to woo the feminist novelist who criticized his behavior.
An ode to the rom-coms of the '60s, Down with Love is a delight from start to finish. Zellweger and McGregor do their best Doris Day and Rock Hudson, and the plot complements their antics perfectly. The tongue-in-cheek tone might be hard to get used to, but the chemistry between Zellweger and McGregor is more than enough to sell the premise.
9
'Bandits' (2001)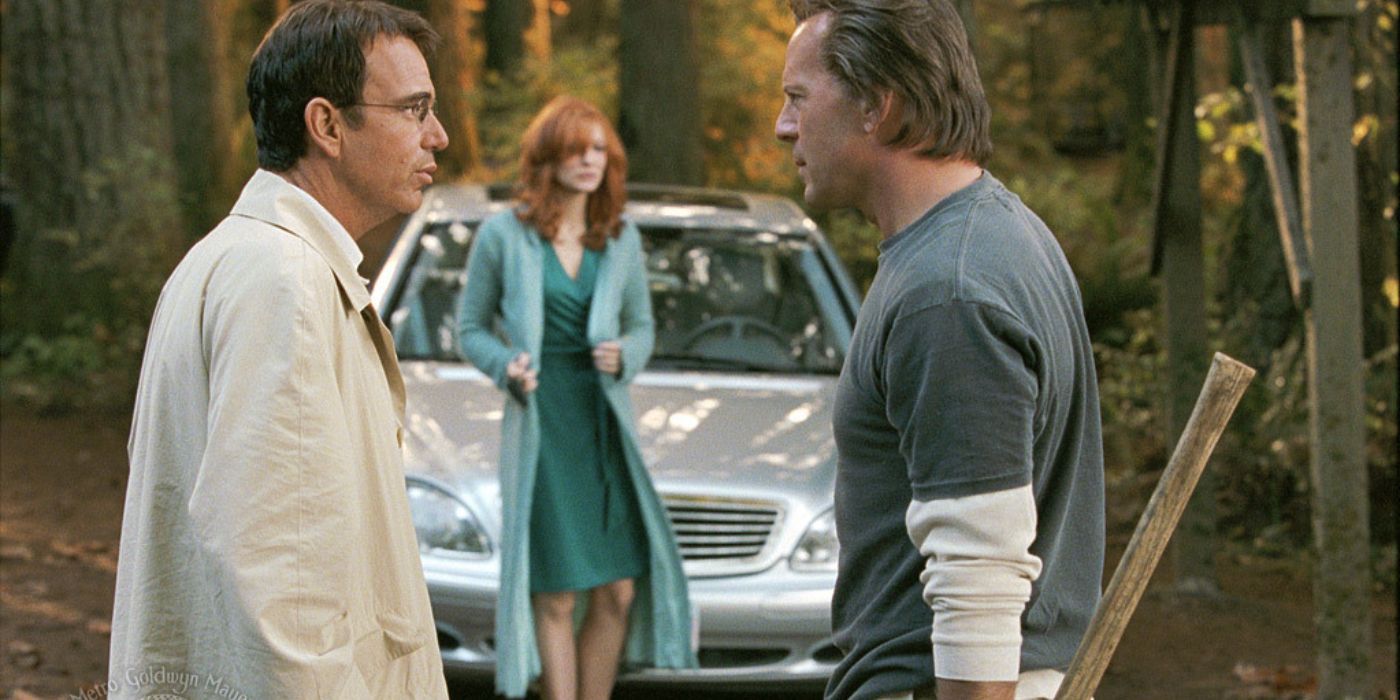 When talking about the all-time underrated comedies, it's impossible not to mention Barry Levinson's Bandits. A crime comedy with a dark twist, Bandits stars Bruce Willis, Billy Bob Thornton, and Cate Blanchett and follows a pair of escaped prisoners who fall for the housewife they kidnapped.
A black comedy to the tee, Bandits makes excellent use of its leading trio, crafting a thrilling and often hilarious story with a surprisingly progressive take on polyamorous relationships. Moreover, Thornton and Blanchett give two of their best yet most overlooked performances, making Bandits a must-see.
Watch on Prime Video
8
'Stranger Than Fiction' (2006)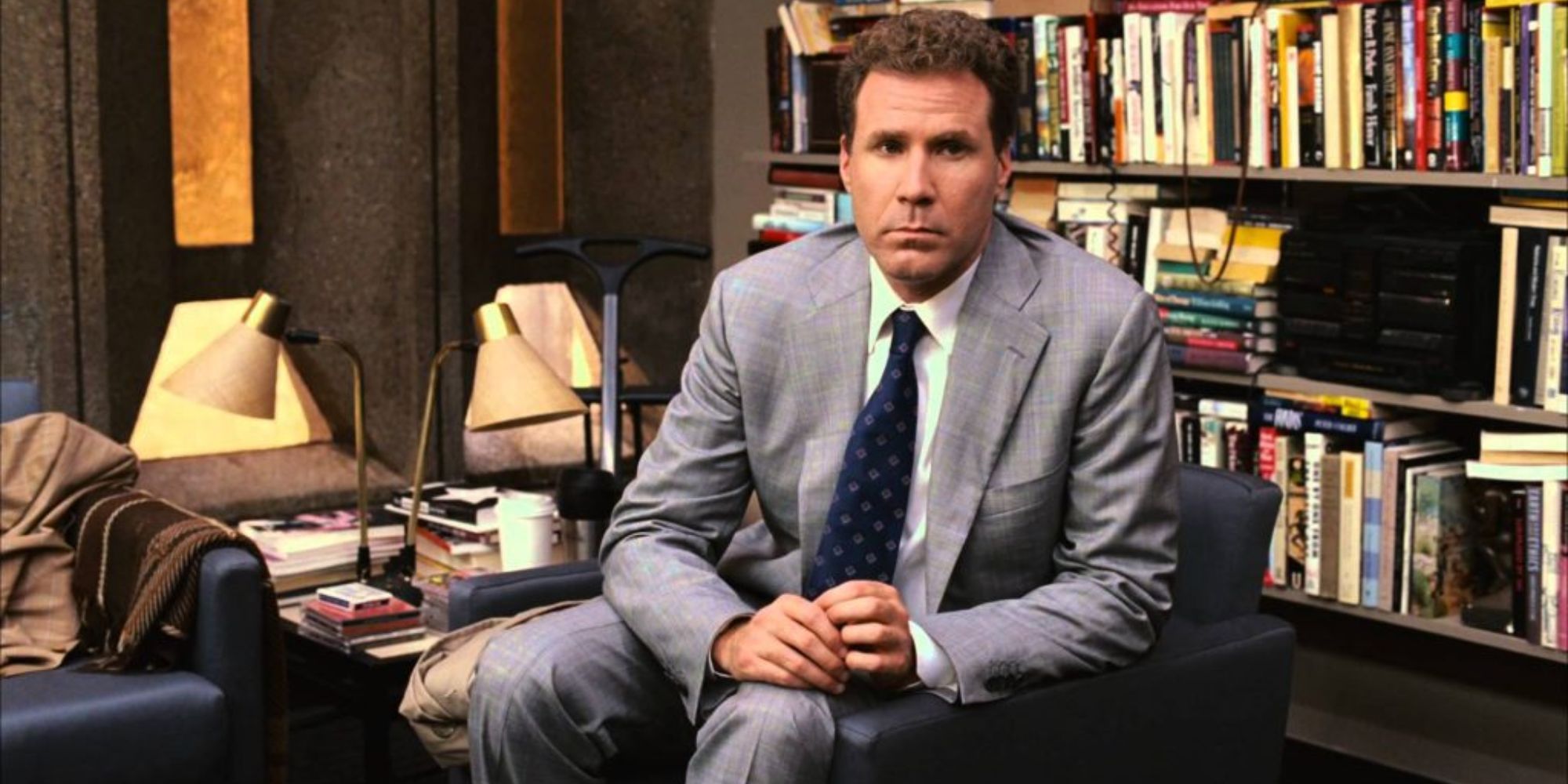 Beloved funnyman Will Ferrell received a Golden Globe nomination for his tenderly comical performance in 2006's fantasy Stranger Than Fiction. One of the funniest movies of the 2000s, the film is a fantasy comedy about an IRS agent who begins hearing the voice of an elusive and all-seeing author writing his life story, seemingly leading to his eventual death.
RELATED: The Most Creative Original Screenplays, According To Reddit
Co-starring Emma Thompson, Maggie Gyllenhaal, Queen Latifah, and Dustin Hoffman, Stranger than Fiction is one of the most original comedies of the noughties. The film is a unique and clever look at life's most challenging concepts, including fate and purpose. Benefiting from an unusually restrained performance by Ferrel, Stranger than Fiction succeeds as a thought-provoking exploration of life with a heavy dose of humor.
Watch on Pluto
7
'Kiss Kiss Bang Bang' (2005)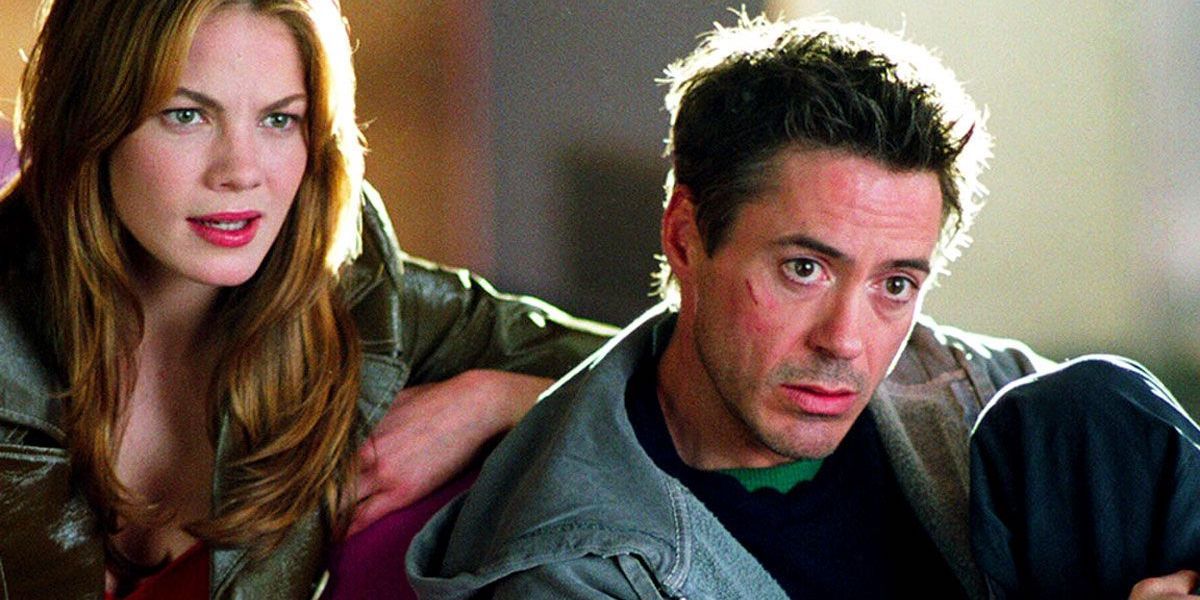 Robert Downey Jr.'s renaissance began in 2005 with Shane Black's black comedy Kiss Kiss Bang Bang. The story centers on Harry Lockhart, a small-time criminal who travels to Los Angeles to work alongside a PI after being confused for a professional actor. Val Kilmer and Michelle Monaghan co-star.
Being a Shawn Levy movie, Kiss Kiss Bang Bang happens during the holidays, making it one of the best unconventional Christmas movies. The dynamic between Downey Jr. and Kilmer is hilarious in and of itself, but the increasingly absurdist plot will have audiences laughing and cringing alike.
Watch on Prime Video
6
'Best in Show' (2000)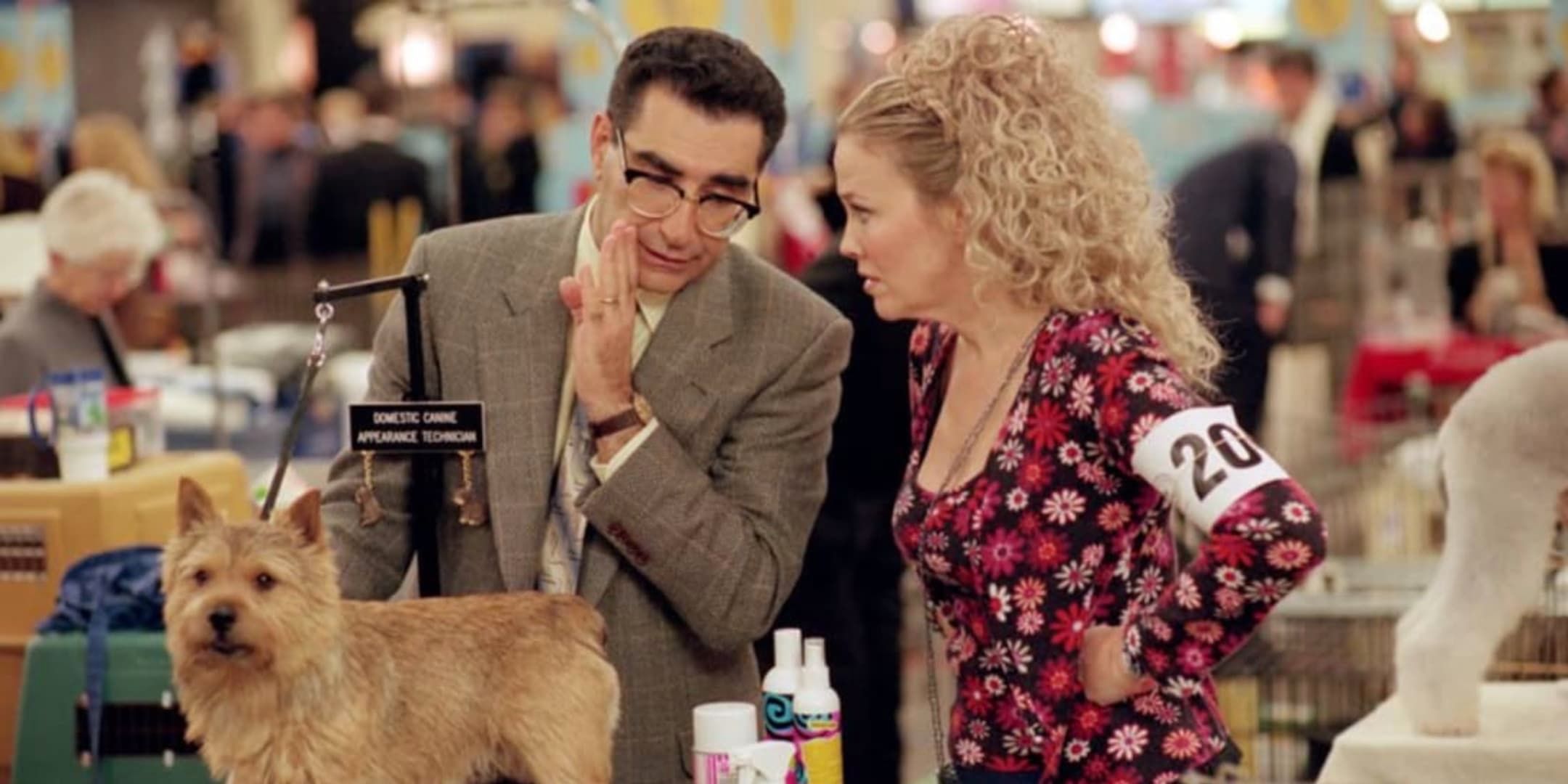 Christopher Guest's ensemble comedies have become cult classics. Featuring large groups of celebrated yet often overlooked performers, Guest's films are satirical masterpieces. Best in Show is an acidic look at the world of dog shows featuring a parade of accomplished comics, including Eugene Levy, Catherine O'Hara, Jennifer Coolidge, Jane Lynch, and Bob Balaban.
One of the all-time best mockumentaries, Best in Show is a showcase for its talented ensemble. More importantly, the film is a masterclass in improvisation, with Guest making the most out of the group of gifted performers he assembles. And let's not forget the slew of unbelievably cute dogs that might be the show's true stars.
Watch on Hulu
5
'Happy-Go-Lucky' (2008)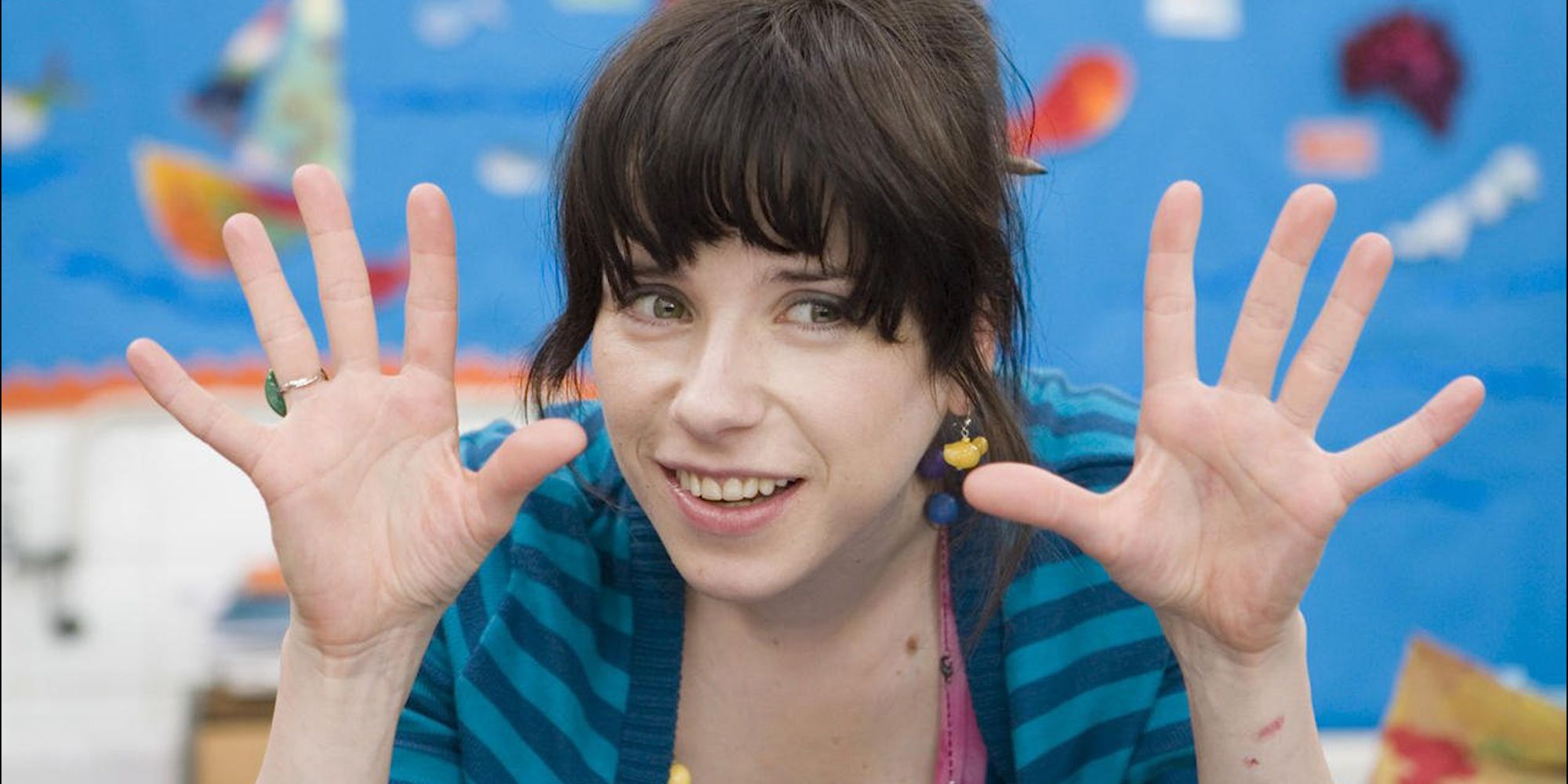 Sally Hawkins won a Golden Globe – and was robbed of an Oscar nomination – for her lively and brilliant performance in Mike Leigh's 2008 comedy Happy-Go-Lucky. The plot follows Poppy Cross, a carefree and cheery schoolteacher whose philosophy clashes with her more cynical friends and colleagues.
Featuring some of Leigh's most inspired writing, Happy-Go-Lucky is a love letter to optimism that never loses its bite. Hawkins shines in her star-making role, taking what could easily be a one-note character and elevating it, creating one of the most unforgettable female figures of 2000's cinema.
Watch on Pluto
4
'Igby Goes Down' (2002)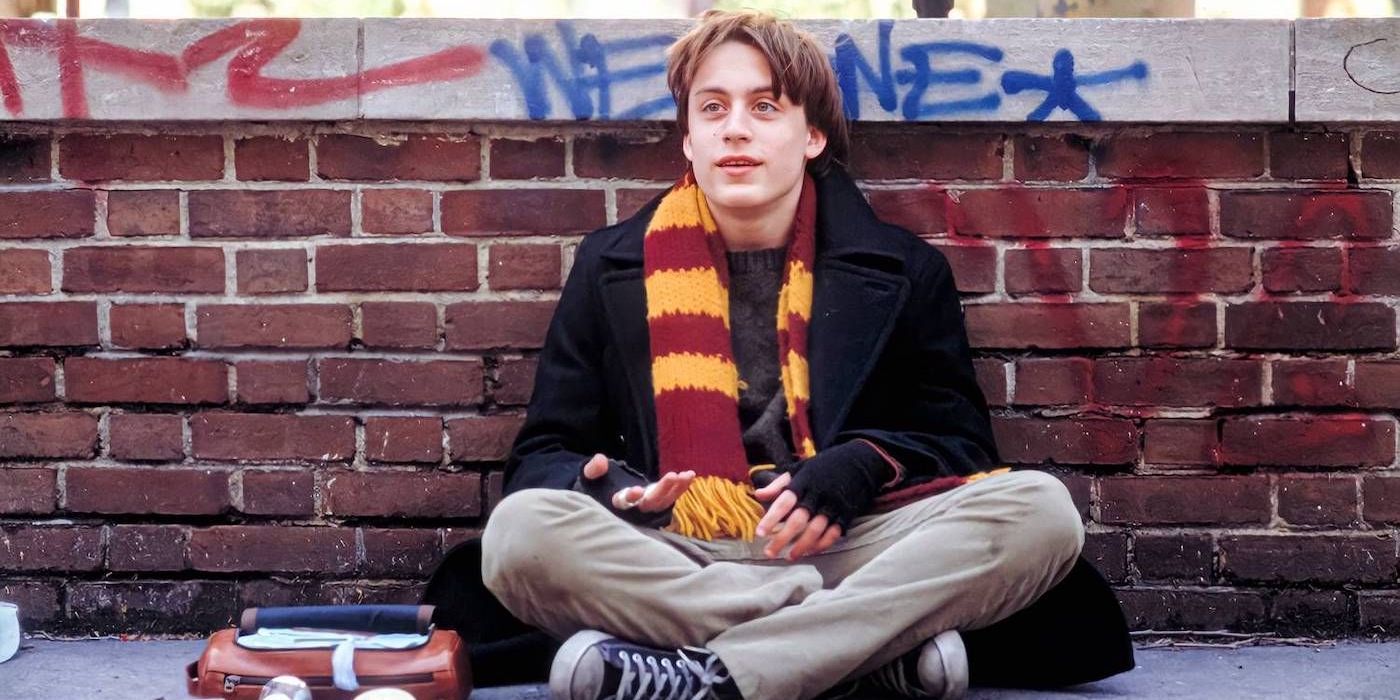 Before he was Roman Roy, Kieran Culkin was Igby Slocumb. 2002's Igby Goes Down tells the story of a rebellious and privileged teenager who escapes his exclusive boarding school and travels to New York to escape his overbearing family. Claire Danes, Jeff Goldblum, Ryan Phillippe, and Susan Sarandon also star.
One of the best coming-of-age black comedies of the new millennium, Igby Goes Down soars on Culkin's back. The then-twenty-year-old carries the film easily, crafting a nuanced portrayal of a reckless teenager that borders on annoyance without ever giving into it. Accompanied by an all-star cast, Culkin makes Igby Goes Down an underrated classic.
Watch on Pluto
3
'The Savages' (2007)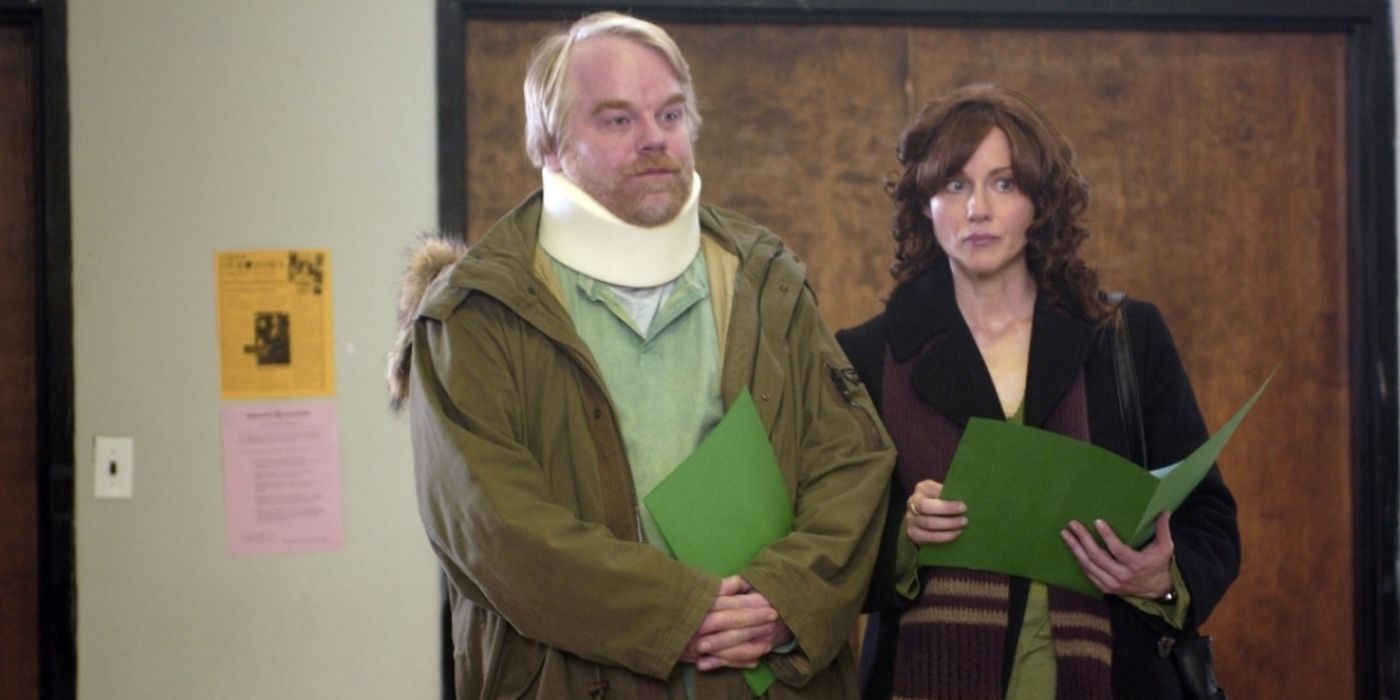 Academy Award-winner Philip Seymour Hoffman joins Academy Award-nominee Laura Linney in writer/director Tamara Jenkins' black comedy The Savages. The film focuses on two siblings who must care for their ailing father.
RELATED: Performances That Prove Laura Linney Is An All-Time Great Actress
Acclaimed for its humor and handling of a touchy subject, The Savages earned Jenkins an Oscar nomination for Best Original Screenplay and Linney one for Best Actress. The film is a thoughtful and humorous look at familial responsibility, presenting several serious issues with an unashamedly dark approach and getting away with it.
2
'The Squid and the Whale' (2005)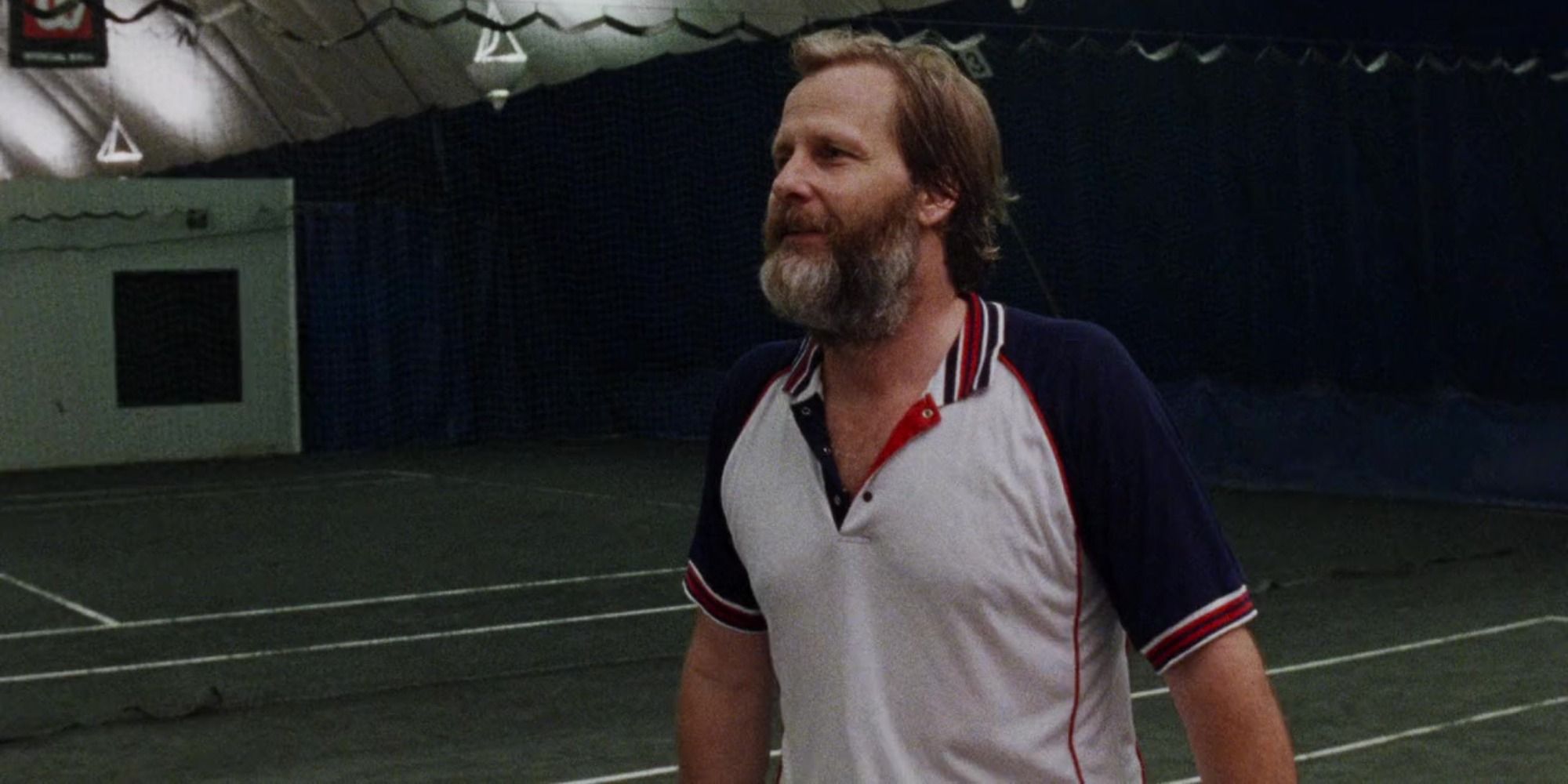 Noah Baumbach is one of the most celebrated directors working today. His breakthrough film was 2005's The Squid and the Whale, a semi-autobiographical take on his parent's divorce. The film stars Jeff Daniels and Laura Linney, with Jesse Eisenberg in one of his first prominent roles.
The Squid and the Whale earned Baumbach his first Oscar nomination for Best Original Screenplay. The film finds humor in a usually horrible experience, portraying the marriage's disintegration with empathy and intelligence. The always-reliable Daniels and Linney make the best of the script, giving two of their best performances, while Eisenberg proved why he was one of Hollywood's most promising talents at the time.
1
'Lars and the Real Girl' (2007)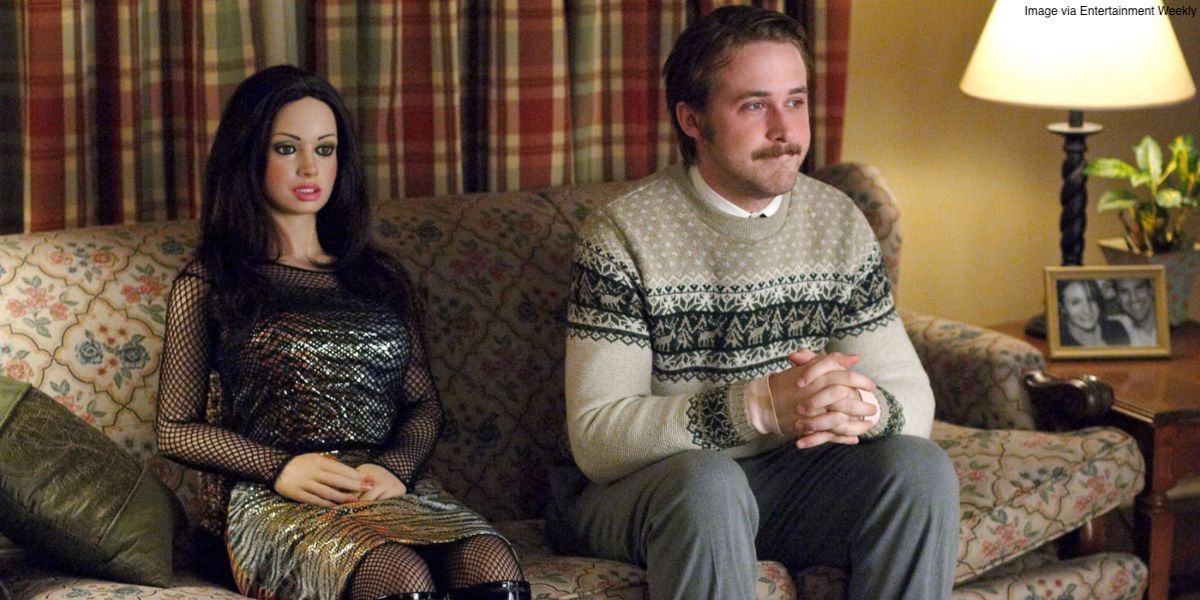 Fresh off his Oscar nomination for Half Nelson, Ryan Gosling starred in Craig Gillespie's quirky comedy Lars and the Real Girl. The plot centers on the titular character, a socially awkward but kind young man who develops an emotional bond with an anatomically correct sex doll named Bianca.
Sweet and surprisingly poignant, Lars and the Real Girl is a thoughtful exploration of love. Gosling excels in the leading role, creating one of his most sympathetic and offbeat performances. Moreover, the film is as funny as it's clever, offering a unique take on relationships and the bonds people need to get through the day.
Watch on Pluto
NEXT: The Most Ridiculous And Amazing British Dark Comedies