With 2022's high-grossing Everything Everywhere All at Once as the first A24 film to pass $100 million at the global box office, the beloved production company has proved itself to be extremely successful, continuing to receive worldwide movie enthusiasts' praise.
At first, one may think that A24's movies may not be for everyone. However, the well-known company offers a wide range of different genre films that appeal to diverse audiences. Because it can be hard to figure out where to begin when trying to understand the hype revolving around the film studio, Redditors have lent a helping hand and listed some essentials – these are the best A24 movies worth checking out.
Updated on July 7, 2023, by Daniela Gama:
A24 has always been known for delivering great coming-of-age tales, and Savanah Leaf's A24 directorial debut, Earth Mama, promises to be just as good. The film, which just hit the theatres, follows a single mother (Tia Nomore) as she navigates through her Bay Area community and reflects on the future of her family.
20
'Green Room' (2015)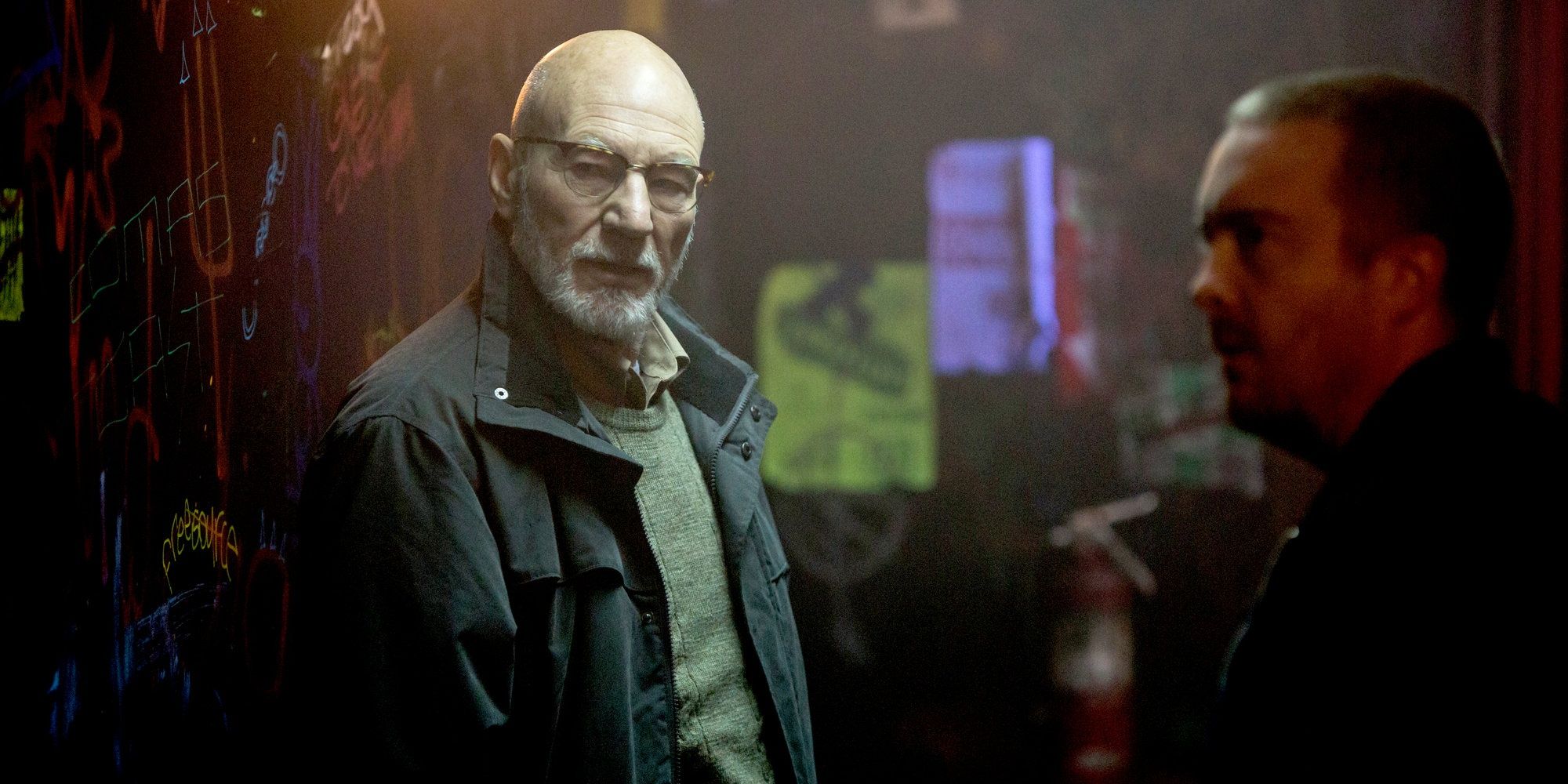 Featuring Patrick Stewart in one of his most frightening roles, Green Room centers on a punk rock band named "Ain't Rights," who is short on money and chasing fame. What they don't expect is to end up accidentally stumbling upon a terrifying act of violence and being forced to fight for survival.
According to -Mr-ReX, the A24 film is definitely one of the best, though also incredibly underrated. "Green Room is what made me hooked to A24," the user wrote with some people agreeing. "I don't find people talking about it much but it's an A24 must watch for me."
Watch on Max
19
'Lady Bird' (2017)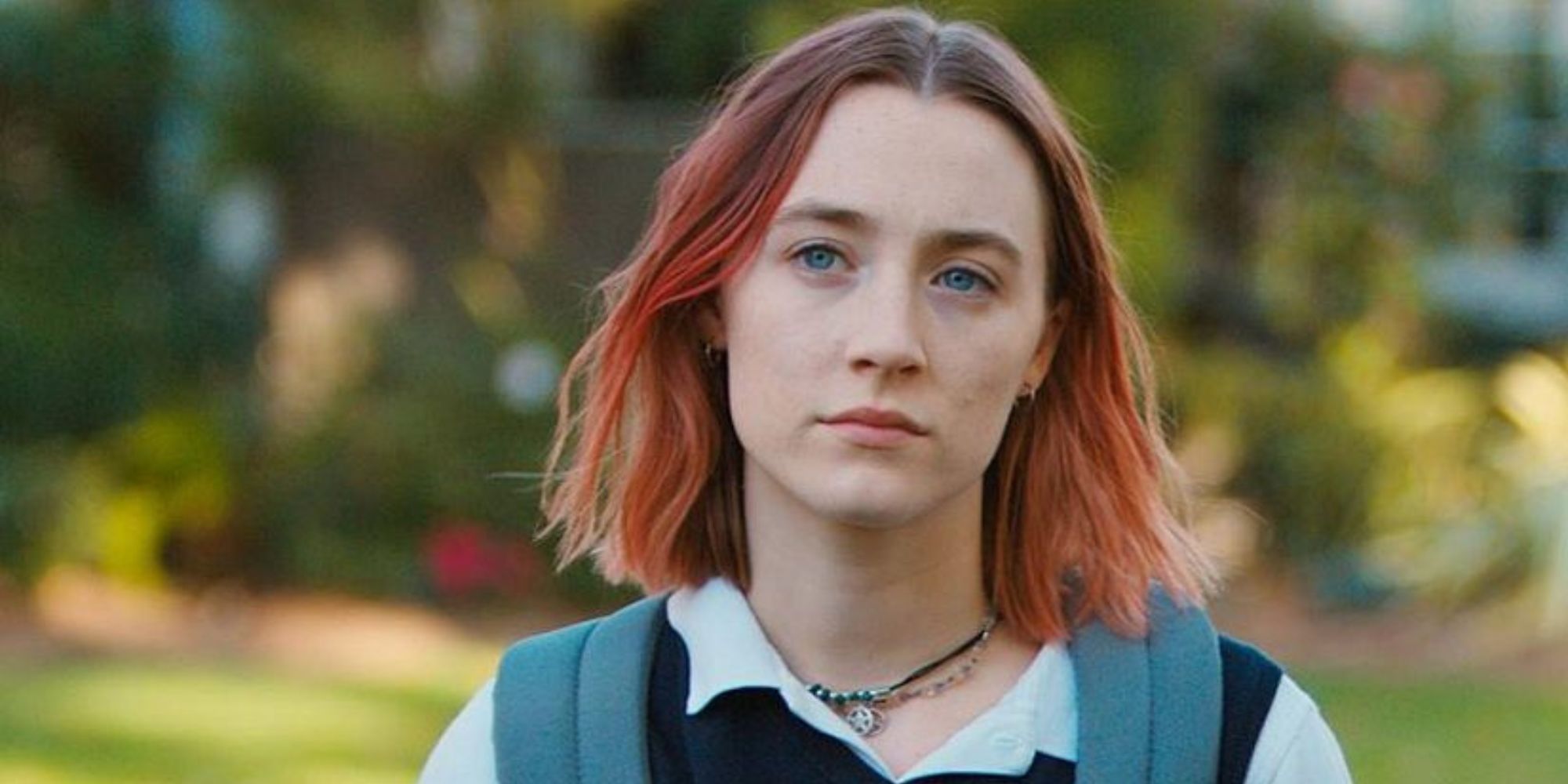 Before the upcoming summer film Barbie, Greta Gerwig was already an Oscar-nominated filmmaker. She earned a nod from the Academy with her movie Lady Bird, a coming-of-age tale starring Saoirse Ronan and centering on an artsy 17-year-old girl's upbringing in Sacramento, California.
Lady Bird has received praise left and right since it came out and is regarded as one of the best teen movies from the 21st century, which is not a surprise given the strong performances and great directing. As it turns out, people on Reddit even believe it to be one of the best A24 flicks of the bunch, including Emergency-Pin1252 who describes it as "super fun."
Watch on Fubo
18
'Eighth Grade' (2018)
Furthermore, Eighth Grade is also among the highest-rated coming-of-age dramas out there, and understandably so. Bo Burnham's film centers on an introverted girl as she makes her way through the last week of her 8th grade before starting high school.
What is so great about this film is how well it captures many people's upbringing nowadays. Eighth Grade is extremely relatable, human, and genuine, inevitably making a lot of people feel drawn to it. "The story and themes of this film are utterly brilliant and timeless. An excellent, realistic coming-of-age tale that perfectly captures growing pains in the modern era. The struggle of wanting to fit in and the portrayal of anxiety really struck a chord with me," a now-deleted Redditor wrote.
Watch on Max
17
'First Reformed' (2017)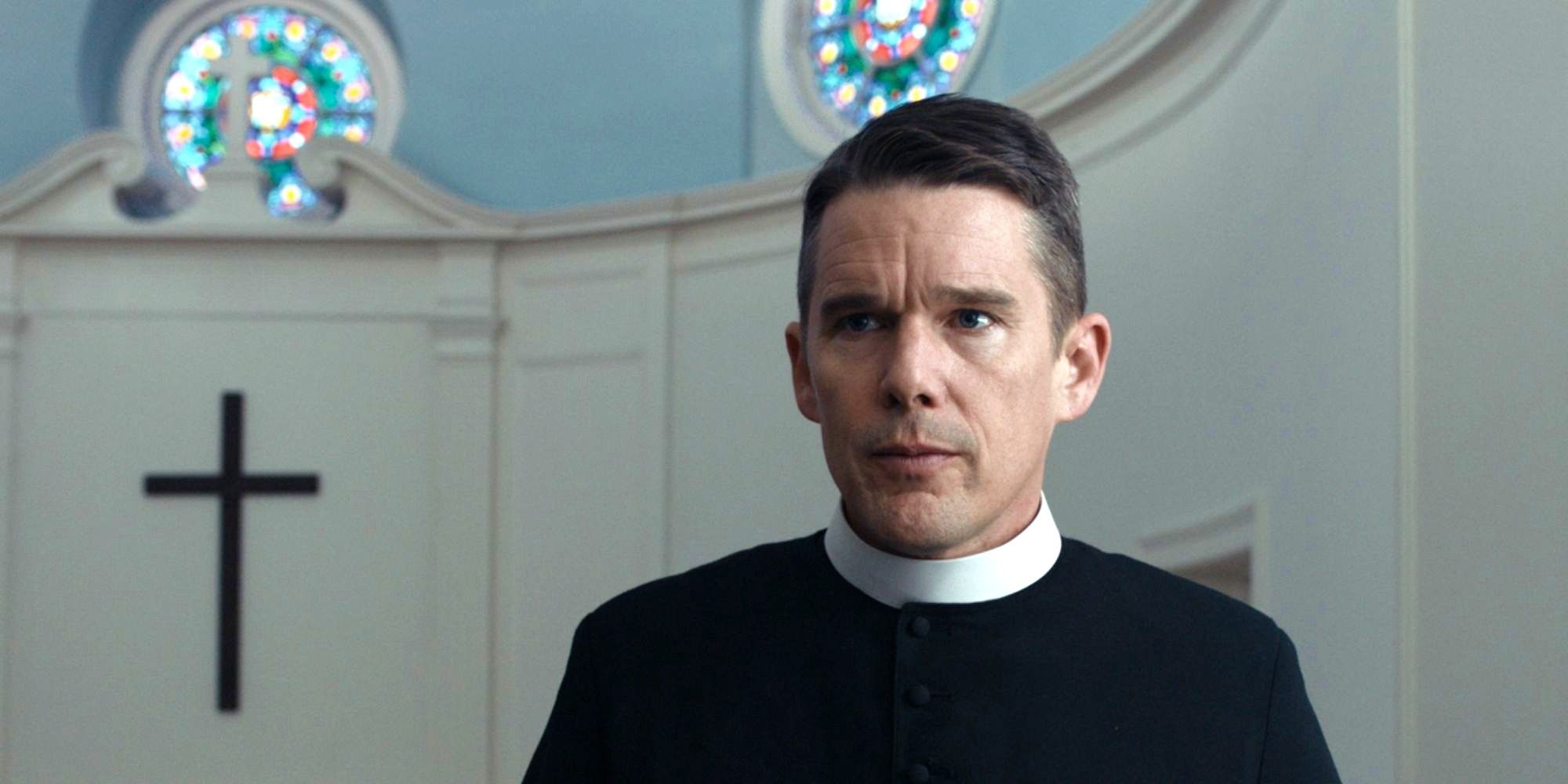 Paul Schrader's mystery thriller stars Ethan Hawke and is (arguably) one of his best roles. A pregnant parishioner (Amanda Seyfried) calls the pastor (Hawke) of a small church in New York with declining attendance pleading for assistance with her exceedingly radical spouse, causing the preacher to lose all sense of self-control once he gets engaged.
Easily among the most thought-provoking A24 films, First Reformed makes for a captivating watch throughout its entirety due to the themes it tackles, including religion and climate change. "One of my favourite movies of all time. This movie has an atmosphere, unlike any I've seen. It is simply an angry movie," a deleted Reddit user wrote. "It is a perfect indictment of moral decline and the ignorance to said decline that prevails in the modern era."
Watch on Max
16
'The Witch' (2015)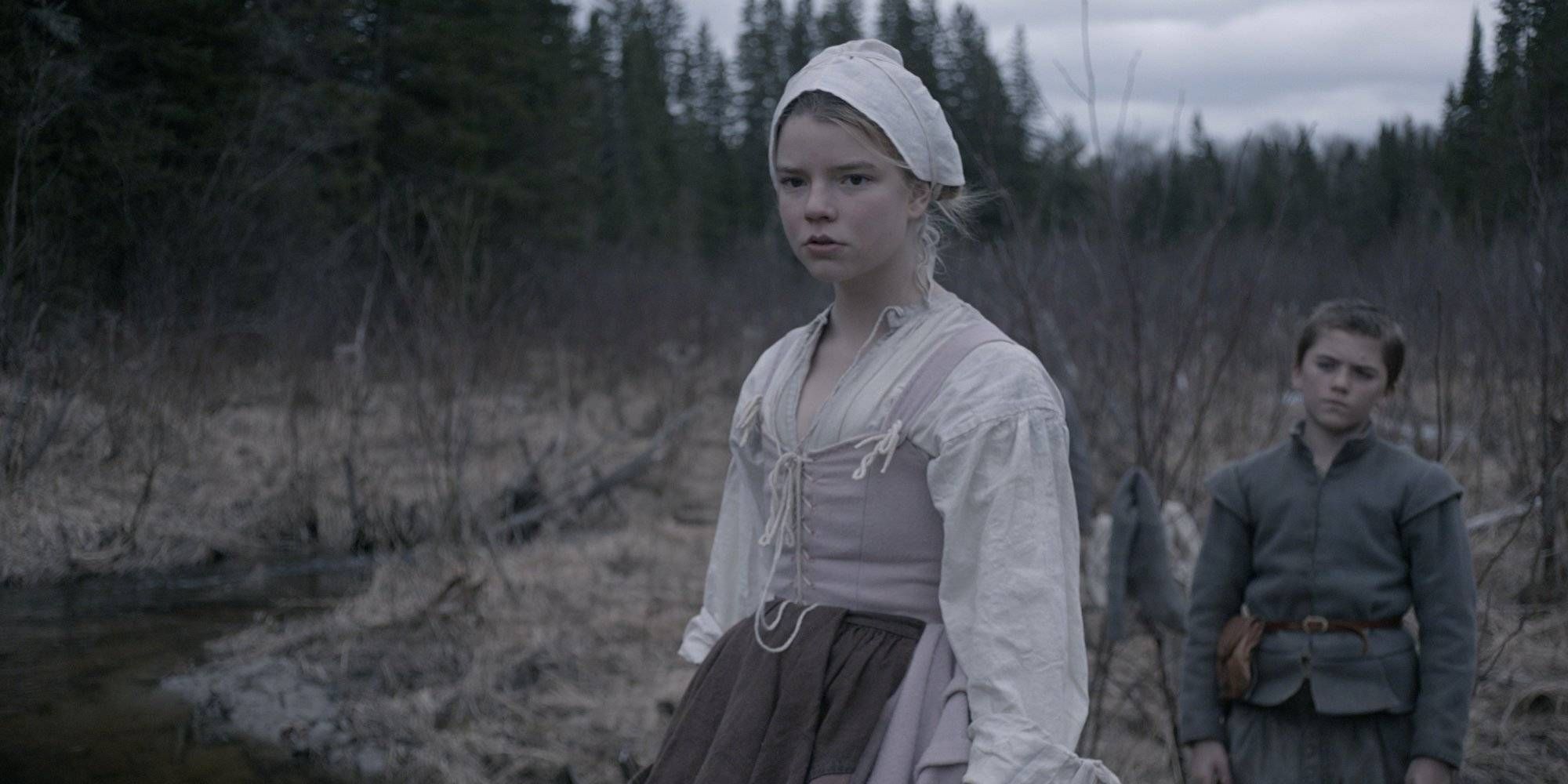 Set in 1630s England, Robert Eggers' The Witch centers on a family completely torn apart by forces of black magic after the sudden disappearance of the youngest child. Anya Taylor-Joy plays the lead in Eggers' horror film which is her feature film debut.
"The witch," as a Redditor suggested, should assuredly be in viewers' A24 essentials watchlist. Although it features barely any jumpscares (and you never see the monster in the movie), this bizarre film is guaranteed to creep horror fans out with its peculiar, unsettling imagery and make for an unforgettable watch.
Watch on Max
15
'Minari' (2020)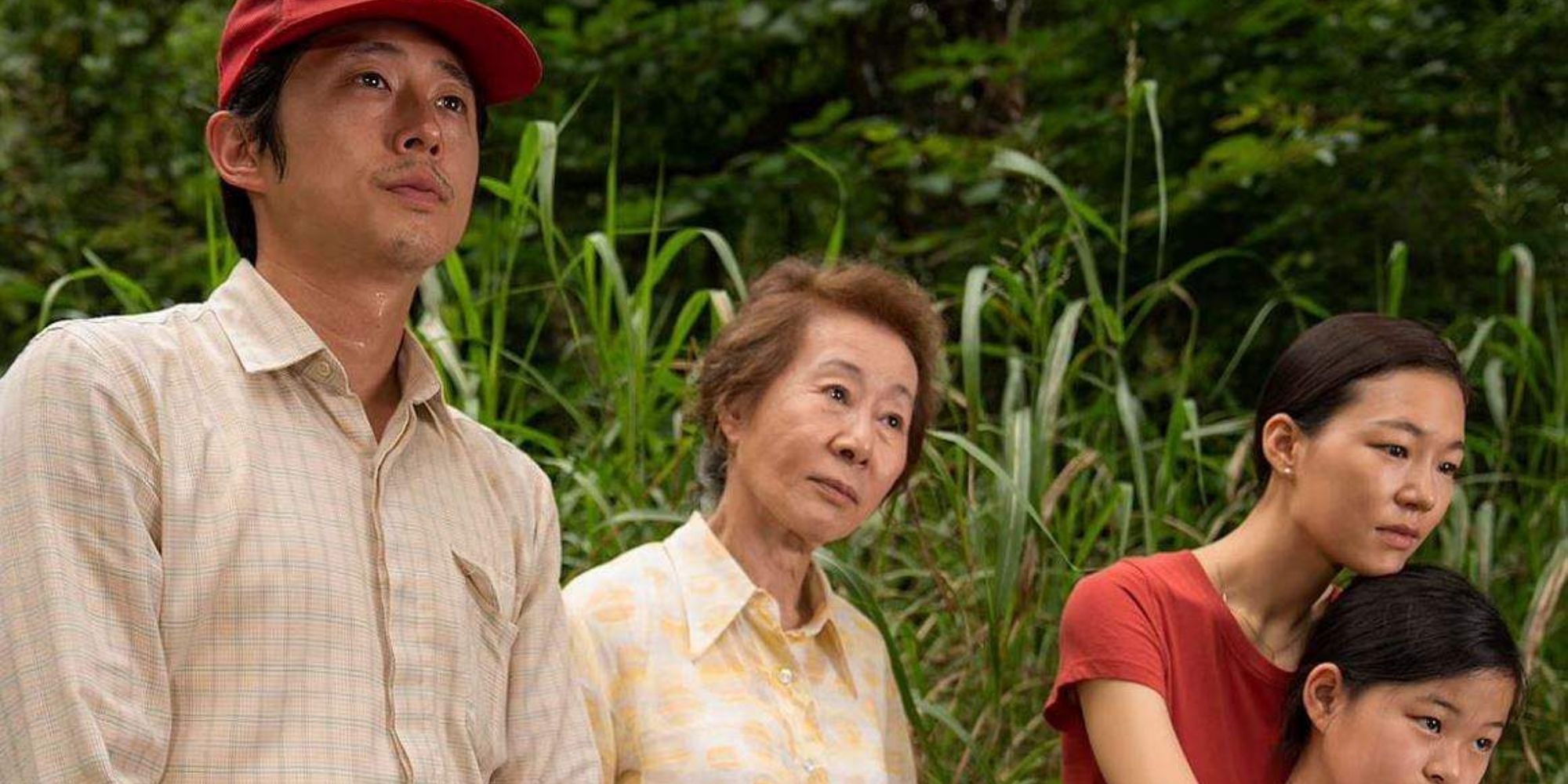 Directed by Lee Isaac Chung, Minari is centered on a Korean-American family who moves to an Arkansas farm in an attempt to make it profitable and achieve their version of the American dream. Soon, they realize that it won't be that easy, and they'll need to lean on each other more than ever before to make it through.
With an unforgettable performance from Steven Yeun (who plays the father, Jacob Yi) and truly tear-jerking moments that highlight the importance of family, the underrated A24 film is a hidden gem of a film that reflects on finding new beginnings. The user a_guy_named_gai praises the film on Reddit, saying it has "such great story telling and it completely immerses the audience for its whole run time."
Watch on Fubo
14
'Good Time' (2017)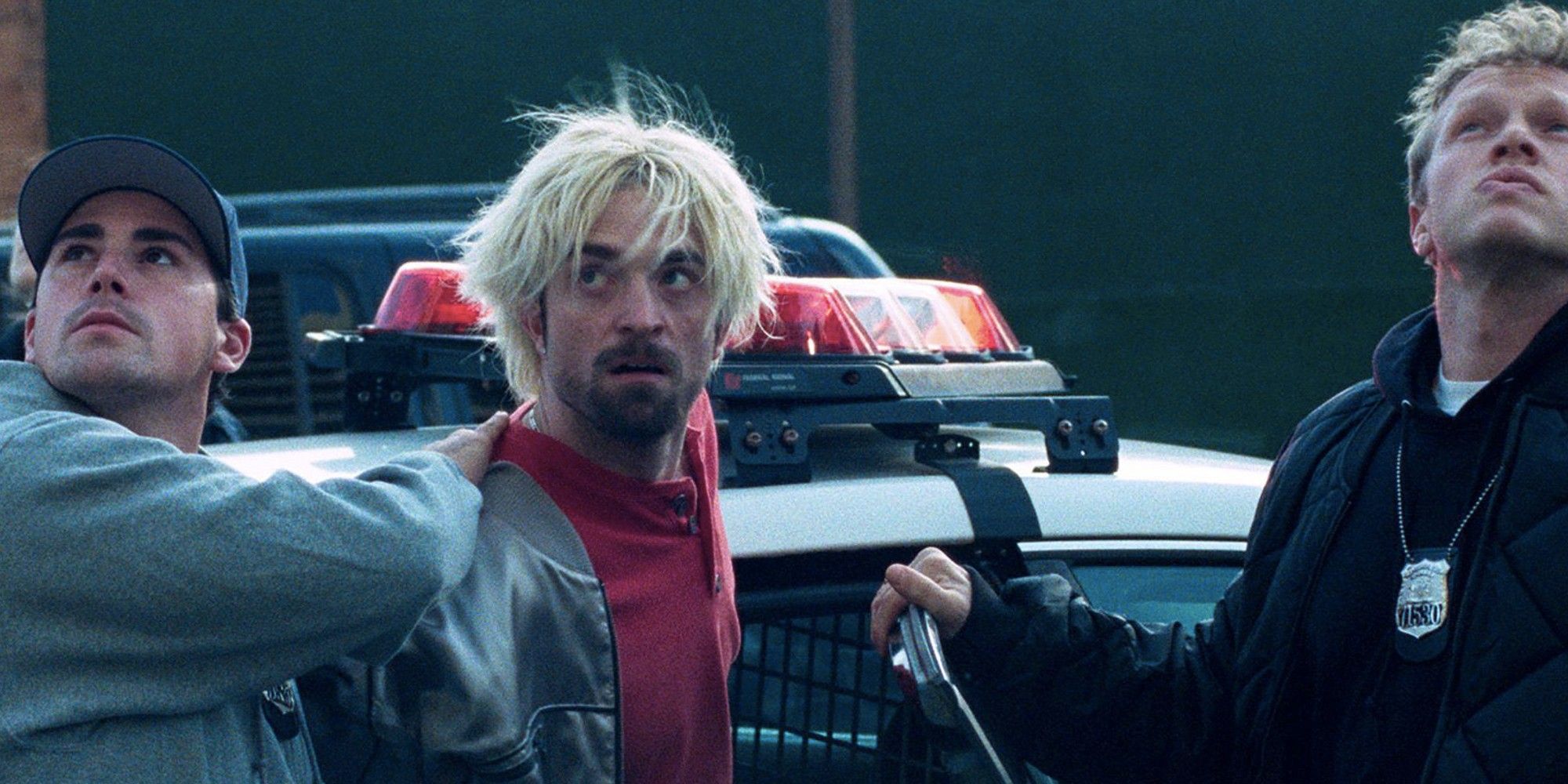 Set in New York and directed by the Safdie Brothers, Good Time is a chaotic motion picture that focuses on Connie Nikas' (a dramatic Robert Pattinson performance) journey to get his brother Nick (Benny Safdie) out of prison after a badly executed bank robbery. A great thrill from start to finish, Good Time delivers exactly what its title promises.
When asked about their personal A24 favorites on Reddit, multiple moviegoers couldn't resist mentioning the film. As a result, the contemporary take on neo-noir made it to multiple lists on the platform, with one Redditor including it in their "top 10 films" people should see from the studio.
Watch on Fubo
13
'The Farewell' (2019)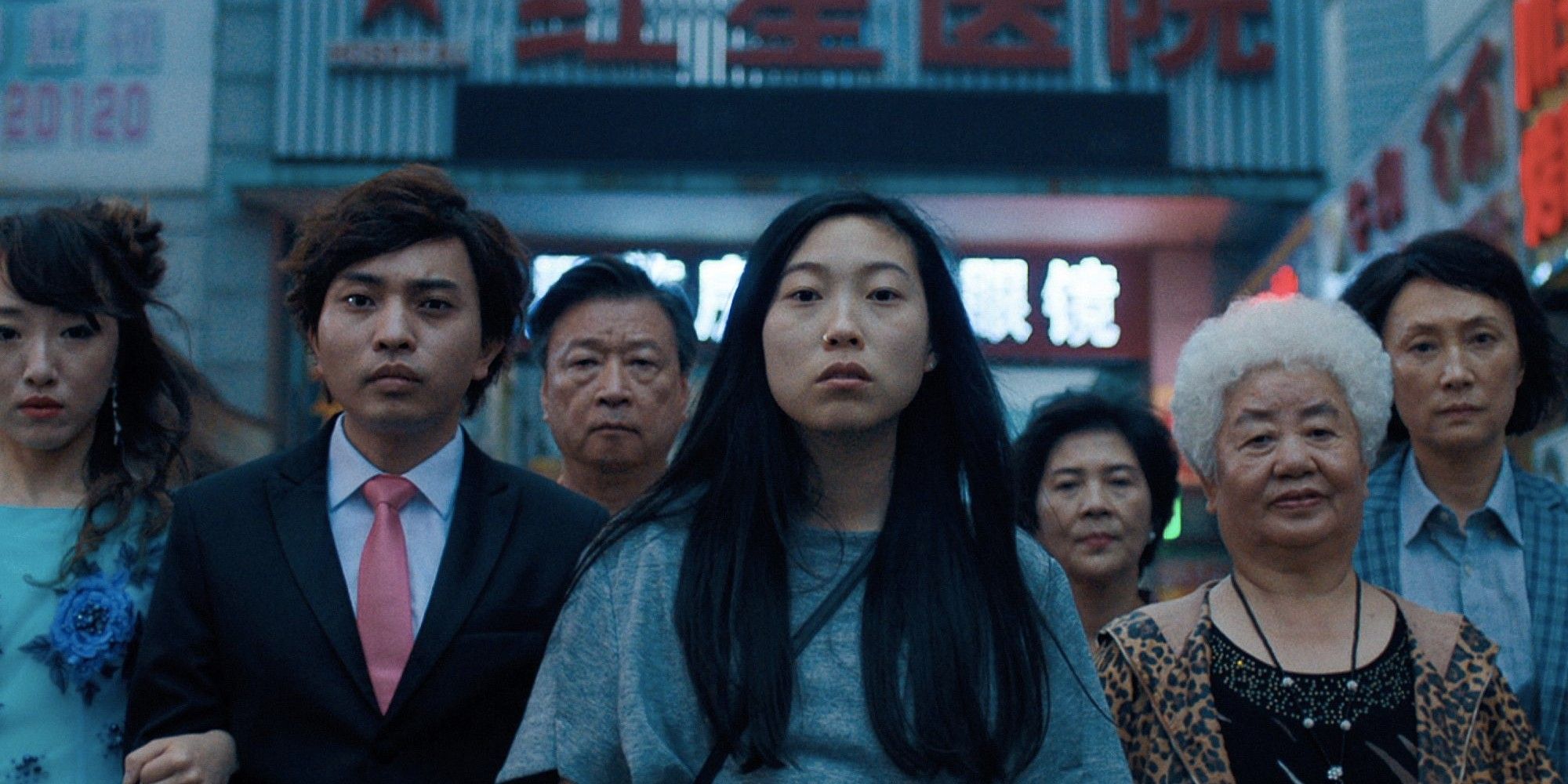 Starring Awkwafina in a serious role (and one of her best), director Lulu Wang's, shot by the talented Anna Franquesa Solan, The Farewell is centered on a Chinese-American family's decision to conceal the fact that their matriarch – and Billi's (Awkwafina) grandma – doesn't have long left to live. Billi struggles to accept this decision but decides to crash the fake wedding the family stages in China to visit their Nai Nai (Zhao Shu-zhen) one last time.
The comedy-drama is deeply emotional and often hilarious at the same time. The heartbreaking story arc of Awkwafina's character is the highlight of the moving film, with the user fragileMystic sharing how "as a Chinese-American" they "really enjoyed the film" and thought that it "really captured the feeling of visiting family in China."
Watch on Fubo
12
'The Florida Project' (2017)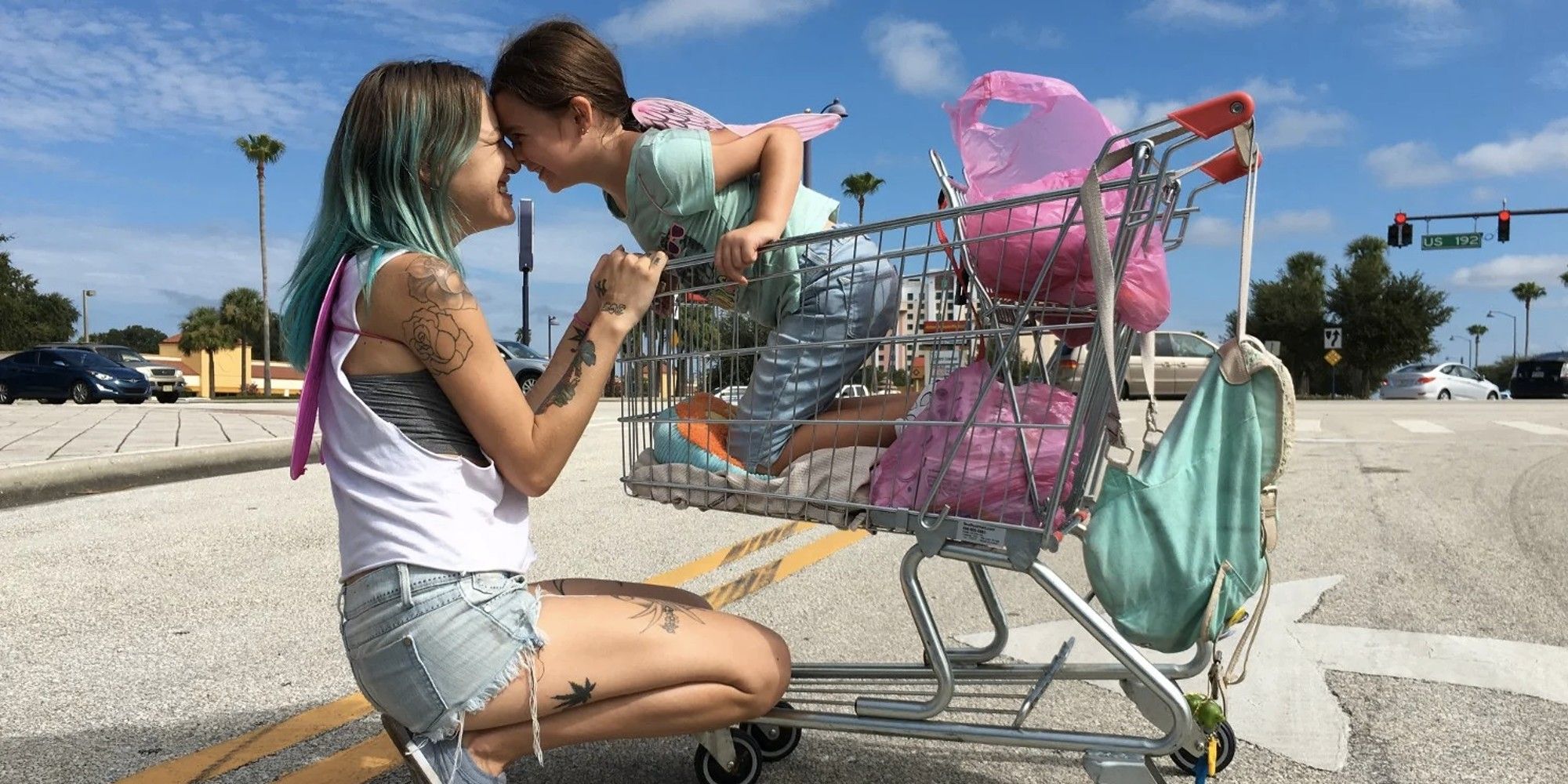 Following the adventures of the naive six-year-old Moonee (Brooklynn Prince) and her teenage mother (Bria Vinaite), this indie slice-of-life drama named The Florida Project takes viewers on a pastel-colored trip while exploring the lives of the two characters in the shadows of Walt Disney World.
Offering a unique and important view of poverty, Sean Baker's critically acclaimed character study is as brilliant as it can get. A now-deleted Redditor raves: "I loved the film's authenticity. It doesn't have a conventional plot, but it leaves room for the characters to shine. The characters carry this movie, not just by their writing but by their performances."
Watch on Showtime
11
'The Green Knight' (2021)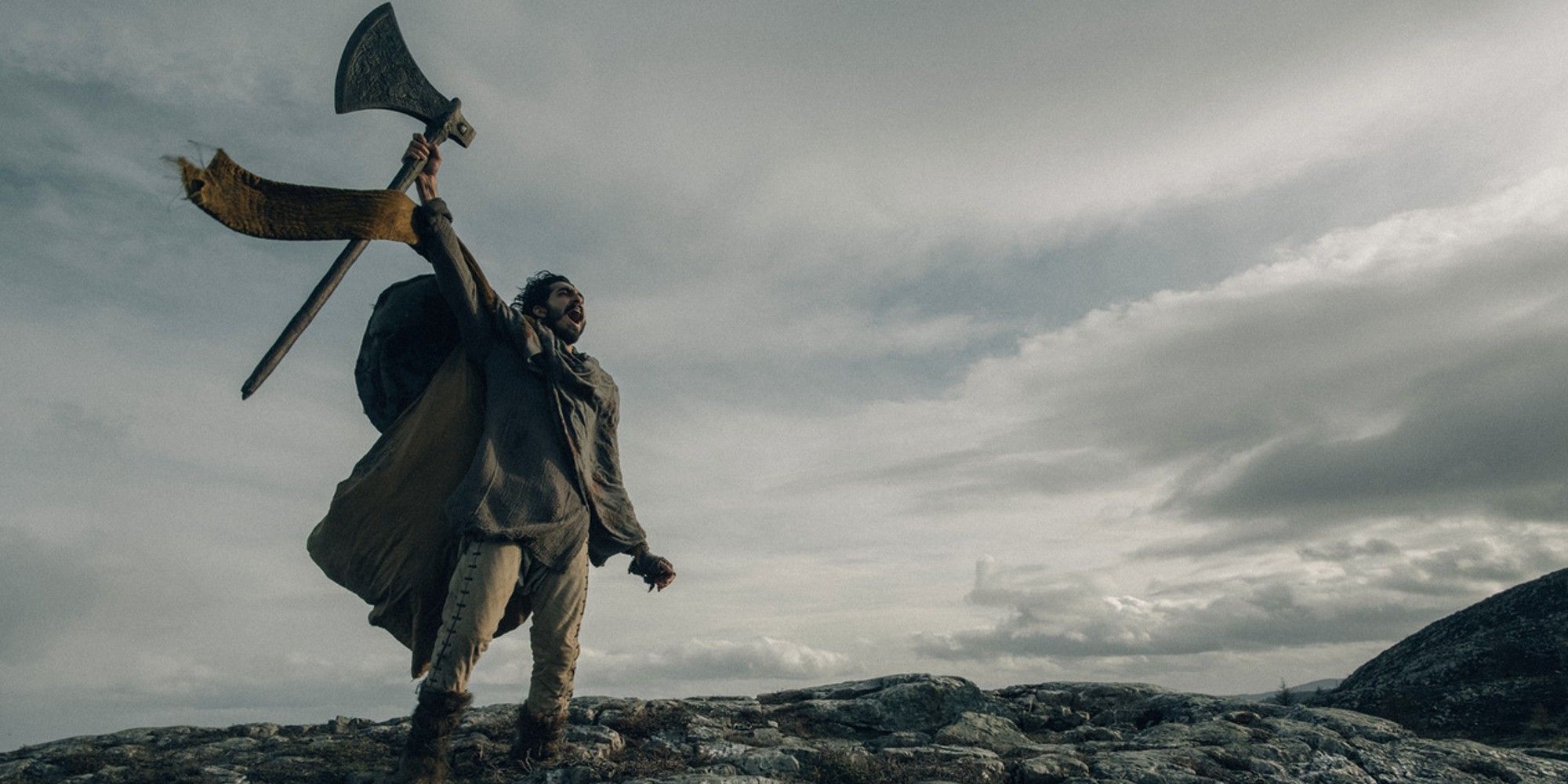 With a twisty plot, David Lowery's epic movie adapted from the 14th-century chivalric romance poem "Sir Gawain and the Green Knight" stars talented Dev Patel as Gawain and follows King Arthur's nephew, who embarks on a daring quest to confront the Green Knight, a gigantic tester of men.
Apart from being a visually stunning movie, this stylized take on the medieval poem is fascinating and apparently a must-watch when it comes to the production company's flicks: "I would say The Green Knight is a A24 essential," Bandicoot-Select remarks on Reddit.
Watch on Fubo
10
'Pearl' (2022)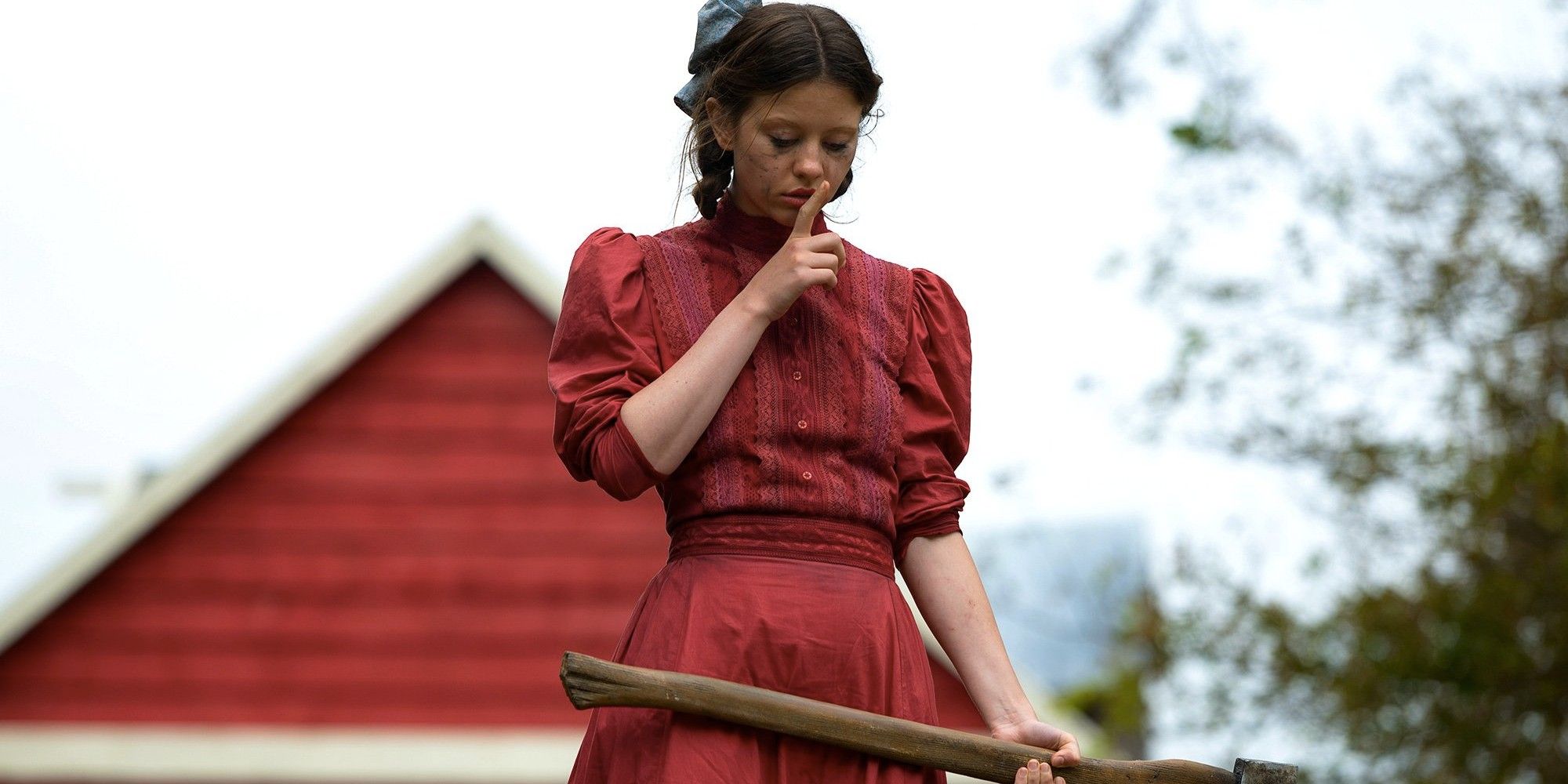 Director Ti West returns with a prequel to the hit A24 slasher film X, this time showing the titular protagonist's hard life in her small Texas homestead in Pearl. Played flawlessly by contemporary scream queen Mia Goth, Pearl's villainous origin story is explored as she cares for her controlling parents and struggles to achieve her dream of becoming a movie star.
With chilling gory sequences mixed with campy editing, Pearl is a horror movie that's a true standout in the genre. The user b-dori "thought the movie was absolutely amazing," praising everything "from the cinematography to the writing and especially the acting." Fans are undoubtedly waiting to see more of the West's stylistic slashers in the upcoming sequel to X, MaXXXine.
Watch on Fubo
9
'Uncut Gems' (2019)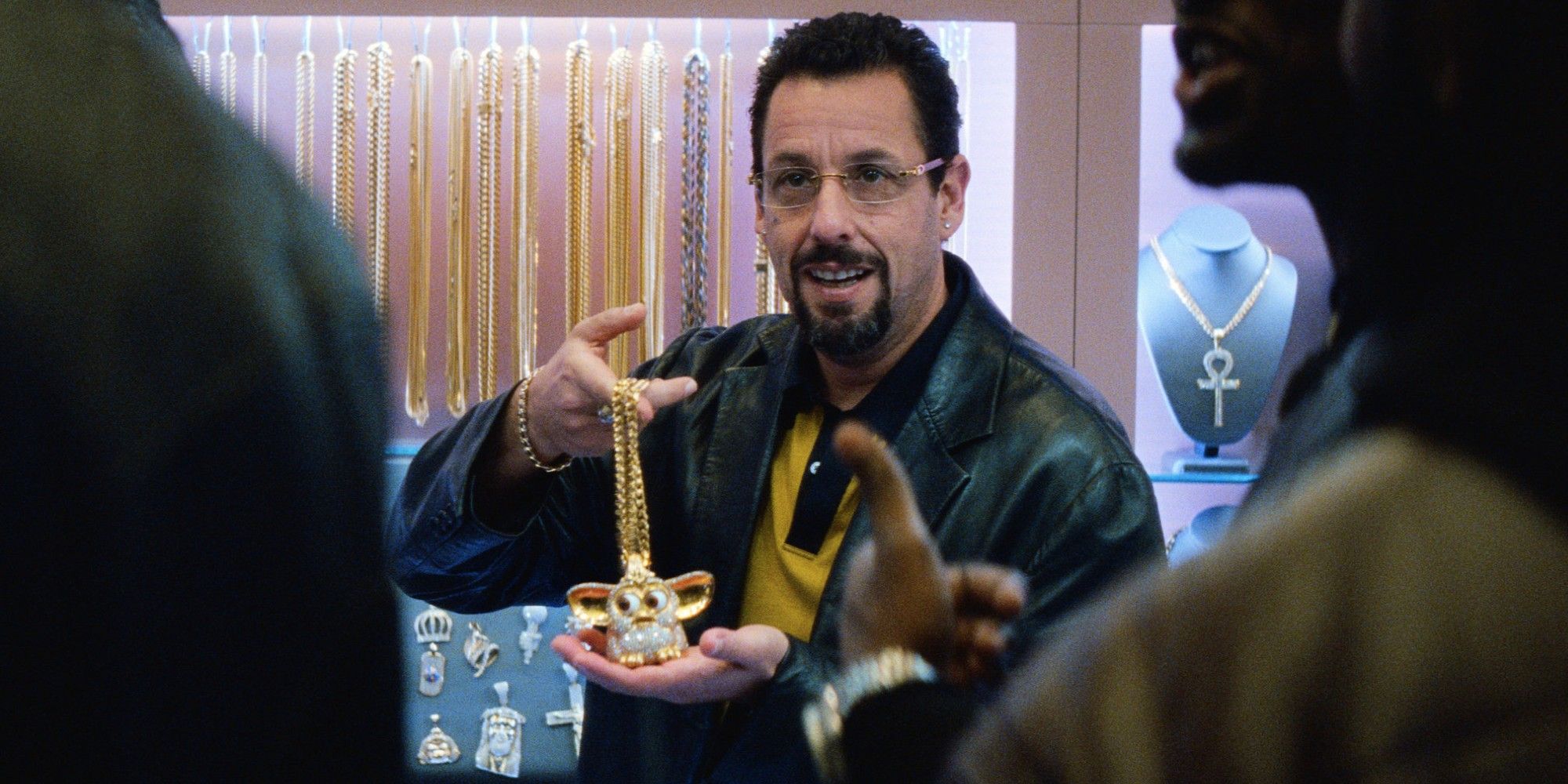 In the Safdie Brothers' Netflix incredibly thrilling crime movie, Uncut Gems, Adam Sandler brilliantly brings to life an enthusiastic New York City jeweler with hundreds of thousands in debt. Convinced he finally hit it big post discovering a rare uncut Opal, Howard risks everything in hopes of staying alive.
If you're looking for something to enhance anxiety levels, the adrenaline-inducing Uncut Gems is the right pick — it's a wild anxiety-inducing movie that will stress you out from beginning to end. "The amount of anxiety I felt during this movie was insane," laspero reveals on the platform. According to some, the engaging film is one of 2019's finest and A24's best.
Watch on Showtime
8
'Ex Machina' (2014)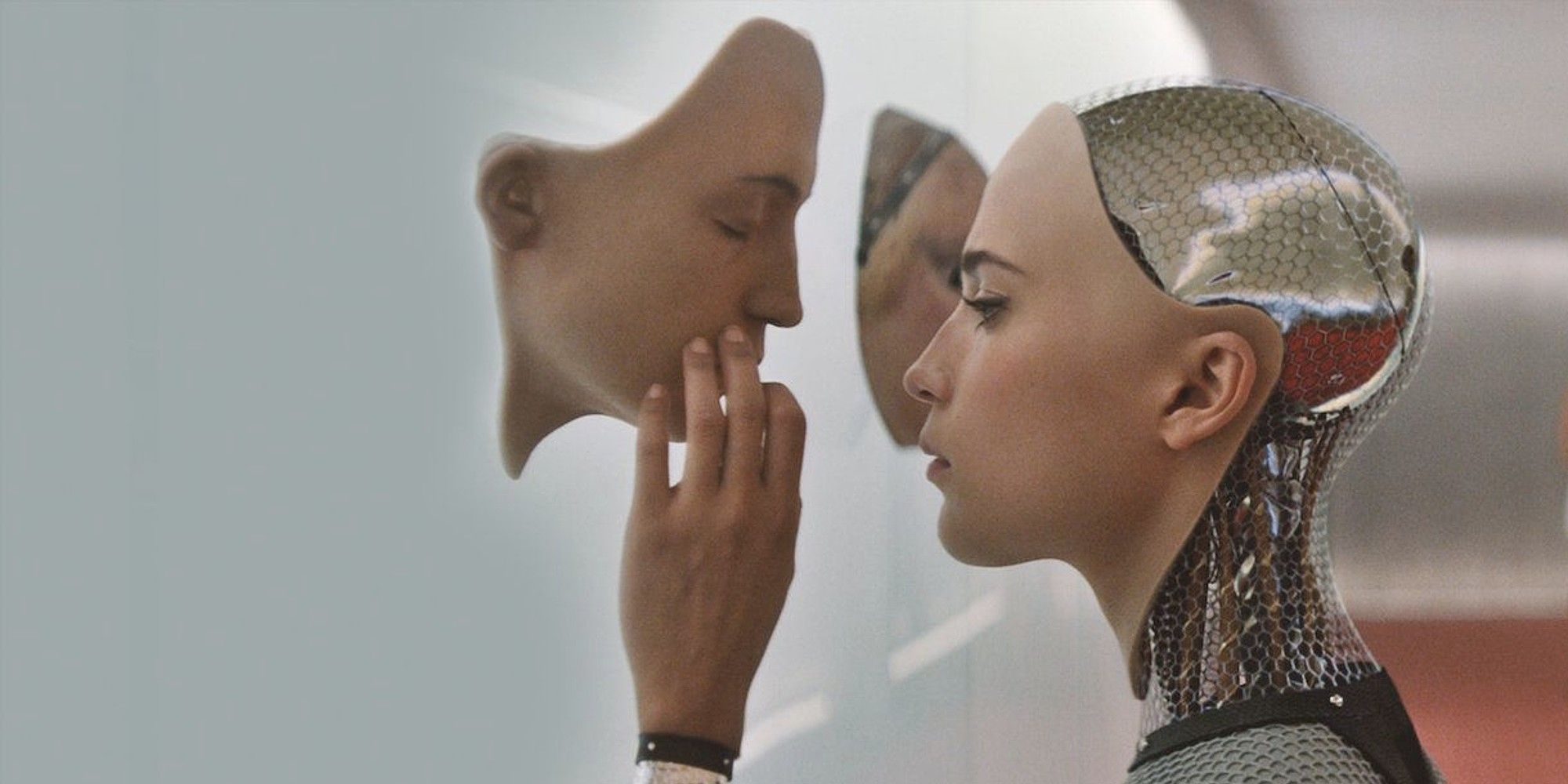 Same amount fascinating and terrifying, Alex Garland's mindblowing A24 sci-fi masterpiece Ex Machina ranks high among the movies of its genre. The thought-provoking tale on AI tells the unpredictable story of a young programmer who is selected to participate in a ground-breaking experiment.
According to Jerrymoviefan3, the film that is never short on praise on the platform "perfectly captures a potential future". On the same post, a now-deleted Redditor adds: "The excellent plot takes center stage here. Brilliant, layered writing that explores AI, in a short, tightly wound thriller."
Watch on Max
7
'Marcel the Shell with Shoes On' (2021)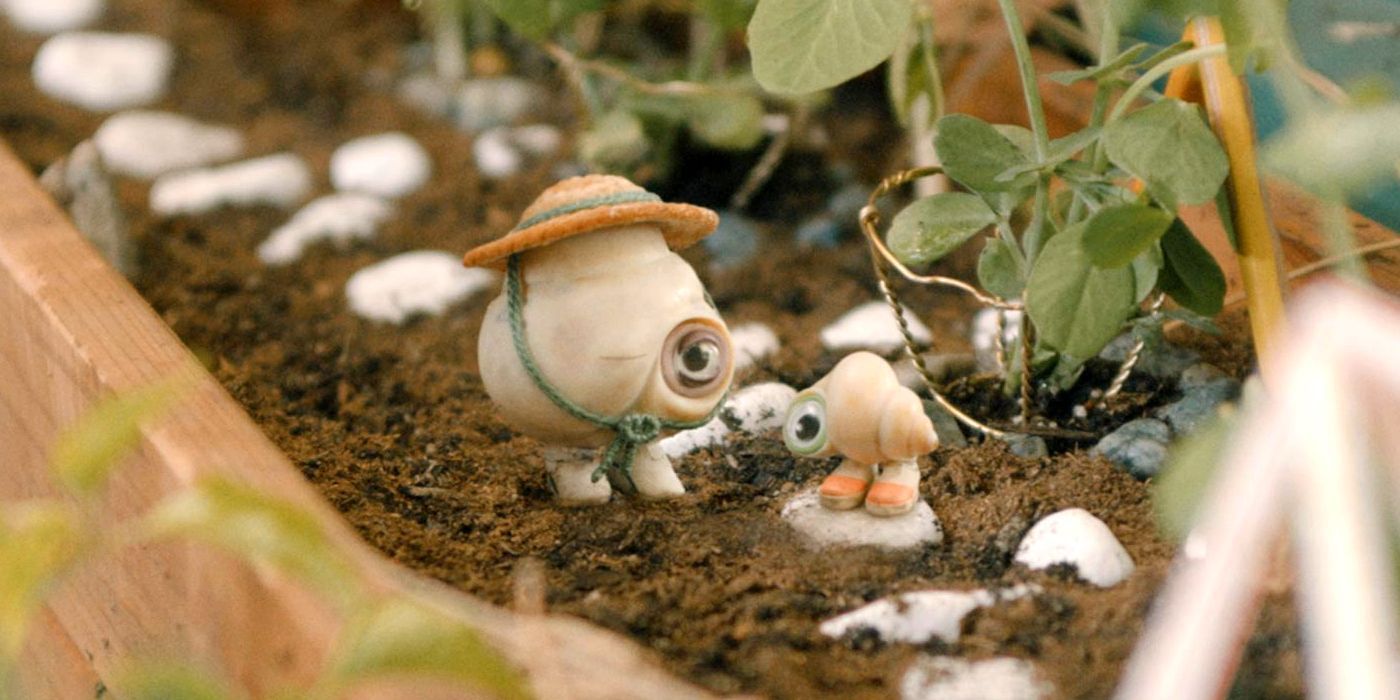 Directed by Dean Fleischer Camp (who also appears as the documentarian), Marcel the Shell with Shoes On is an endearing mix of stop-motion and live-action in a mockumentary format. It follows the titular character (voiced by Jenny Slate), a 1-inch-tall shell who lives with his grandmother, Connie (Isabella Rossellini), in an Airbnb. When a guest and documentarian discovers them, he shares Marcel's story about losing his family of shells on the internet.
Anyone who has seen the sweet A24 movie will know it's impossible not to fall in love with the adorable Marcel and therefore feel invested in his quest to find his family. Aside from being adorable and funny, the film also has surprising emotional depth and touches on serious themes like death, loss, and the importance of connection. Standard_Rip9349 sums it up with their post, writing that it's "amazing that a mockumentary about a stop-motion shell wearing plastic shoes can have Pixar-level quality when it comes to visual and emotional storytelling."
Watch on Showtime
6
'Midsommar' (2019)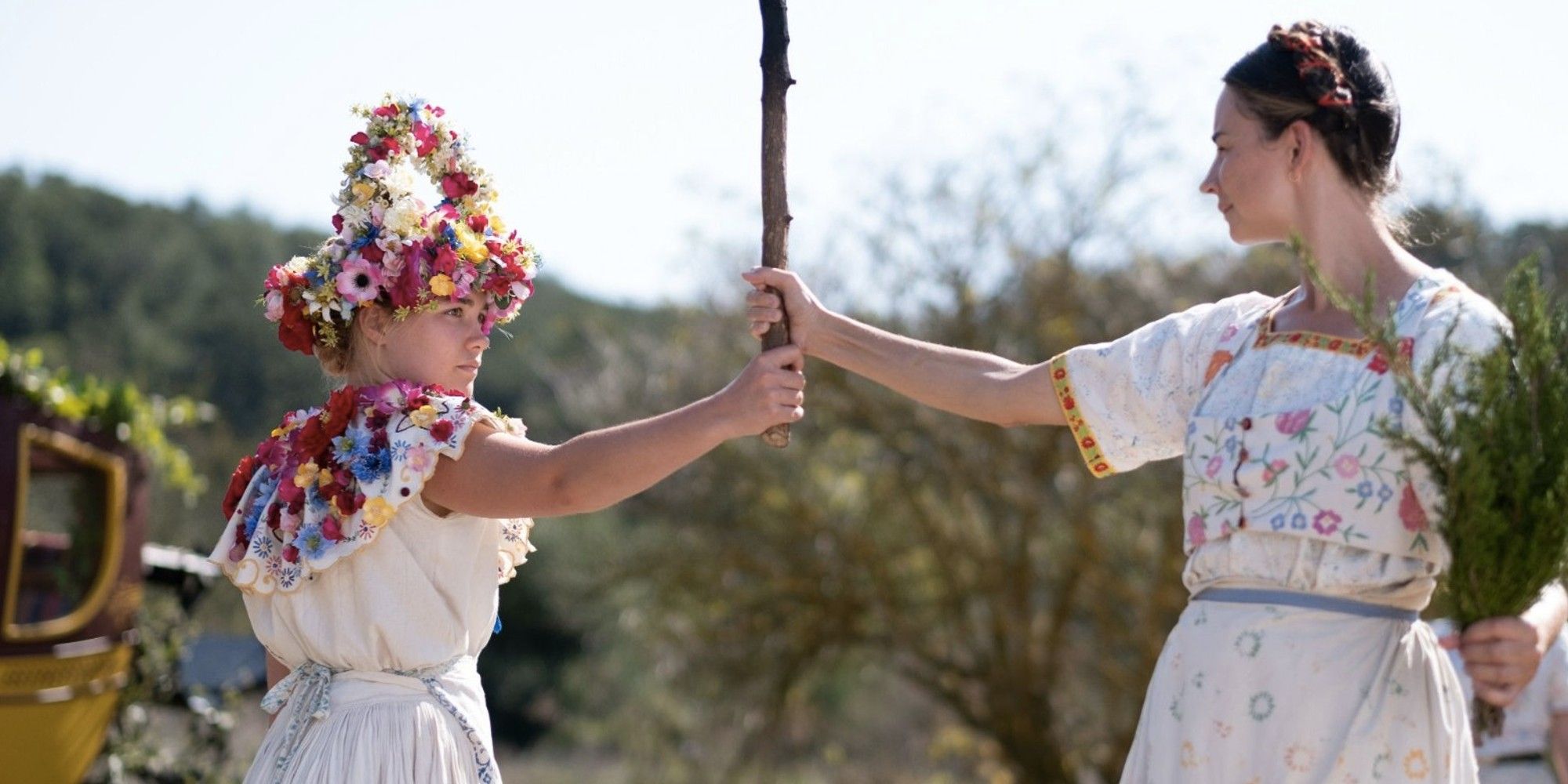 Ari Aster's bizarre cult movie starring Florence Pugh offers a good dose of horror in broad daylight and does it flawlessly. Midsommar follows a couple who travels to Northern Europe to visit a Swedish mid-summer festival. What seems like a calm and peaceful retreat quickly takes a sinister turn with tragic consequences.
More than a hundred users have expressed their love for the flowery, highly creative film clear and can't recommend it enough. On Reddit, MikeandMelly says the movie "burrowed into (their) psyche for months after watching" it.
Watch on Showtime
5
'The Lighthouse' (2019)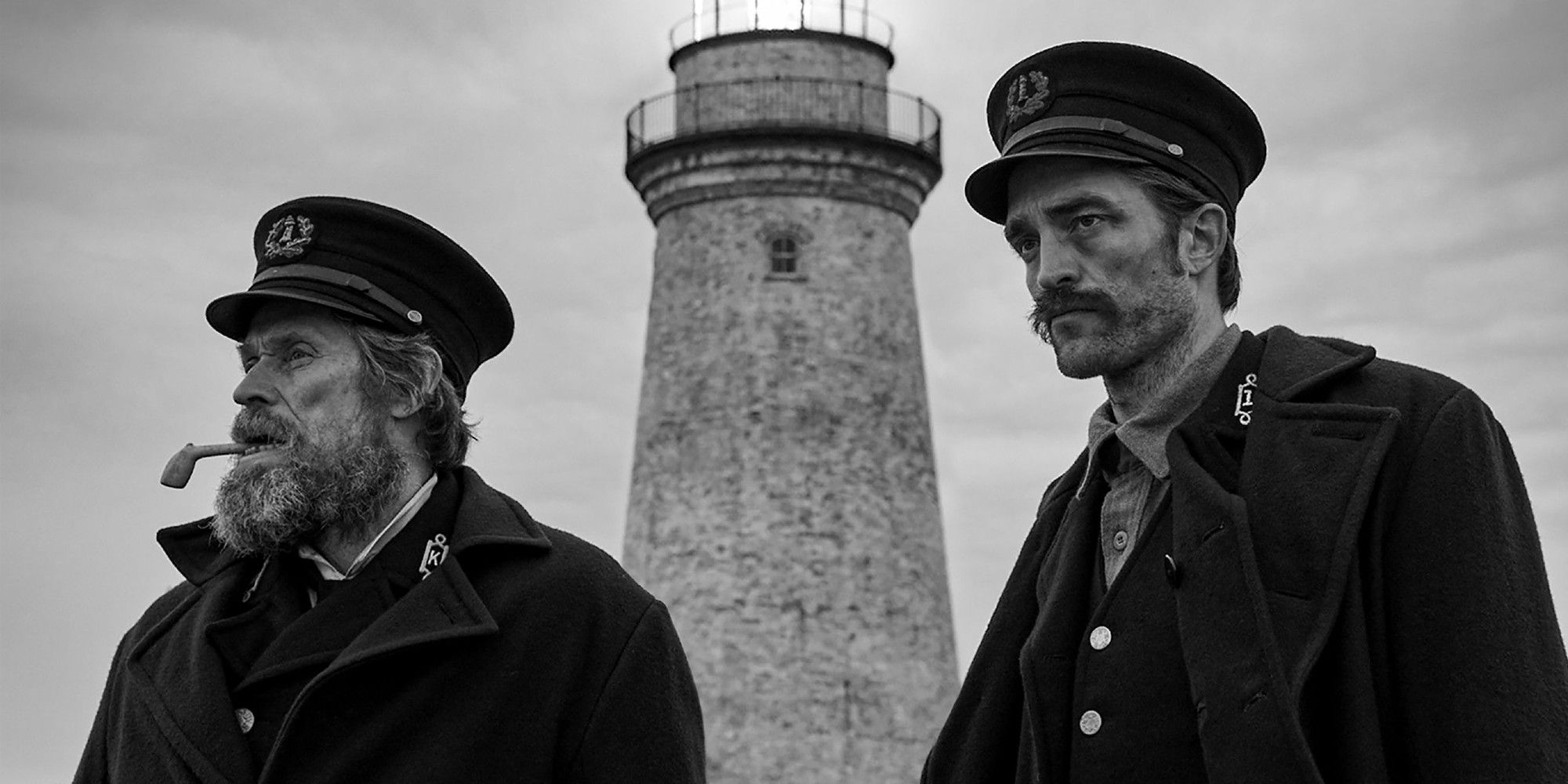 Centering around two lighthouse keepers who struggle to keep their grip on reality whilst living on a mysterious New England island during the 19th century, Robert Eggers' weirdly enthralling art house movie features stunning cinematography and is frequently raved about by movie junkies.
Although The Lighthouse's slow pace may not be everyone's cup of tea, Pattinson and Dafoe's superb acting alone makes it a great watch: "Nearly every comment mentions this film. It is absolutely no surprise as to why. It is absolutely brilliant," says a now-deleted Redditor.
Watch on Showtime
4
'Hereditary' (2018)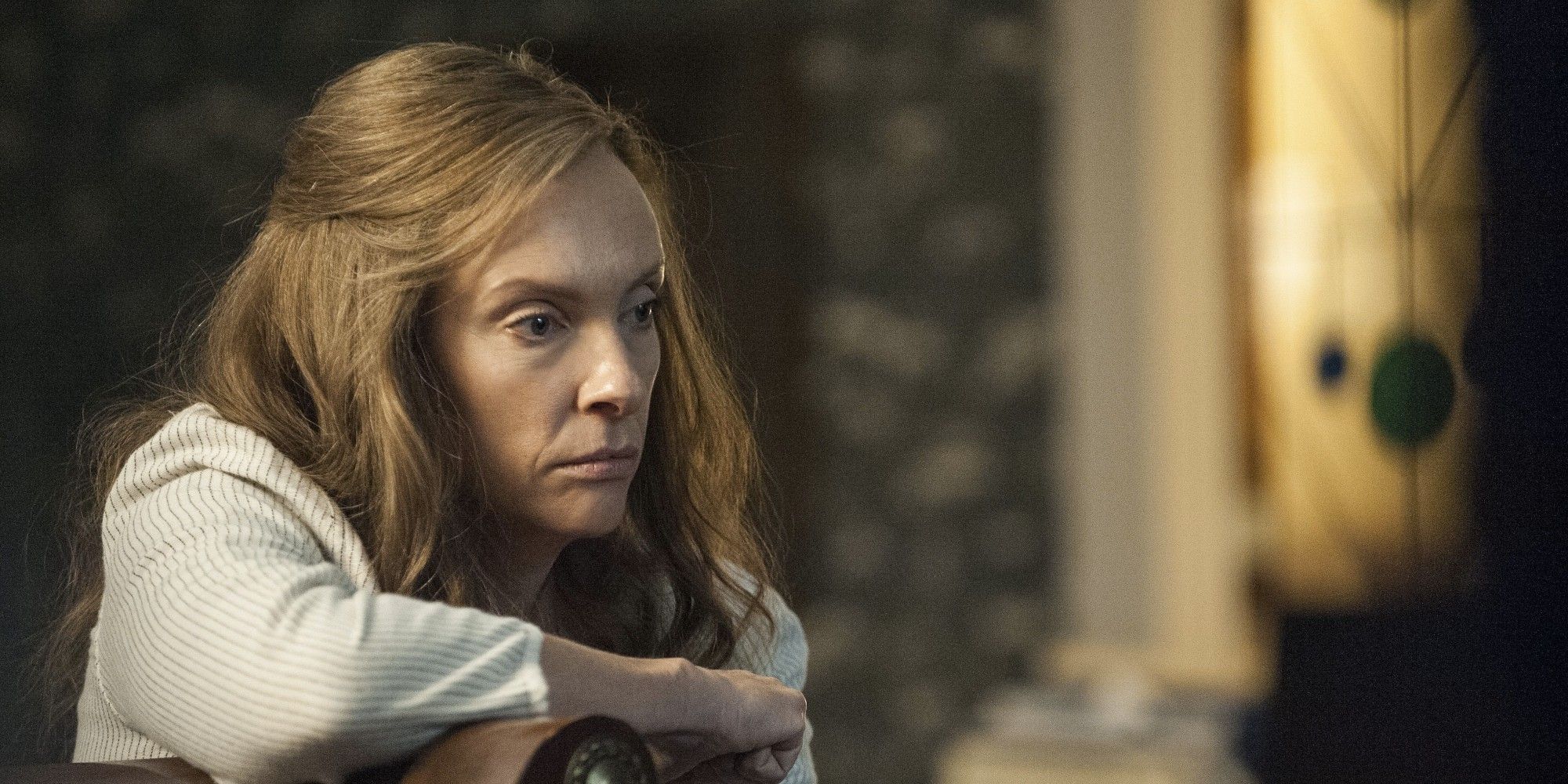 Any discussion of the best A24 films would never be complete without Ari Aster's utterly jaw-dropping directorial debut, Hereditary — a movie that fans from around the world can not help but eulogize every time they get the chance. Although it revolves around dark forces tormenting a family (which, to be fair, sounds like a very overdone horror flick plot), the soul-stirring film is everything but your typical haunted house movie.
While some argue that Aster's masterwork is a tad overhyped, Reddit users surely can not get enough of recommending it. On a list that MyOtherMe put together that asks other users what their "top 10 A24 films" are, the scarring film Hereditary took first place among a good number of great films from the studio.
Watch on Max
3
'Aftersun' (2022)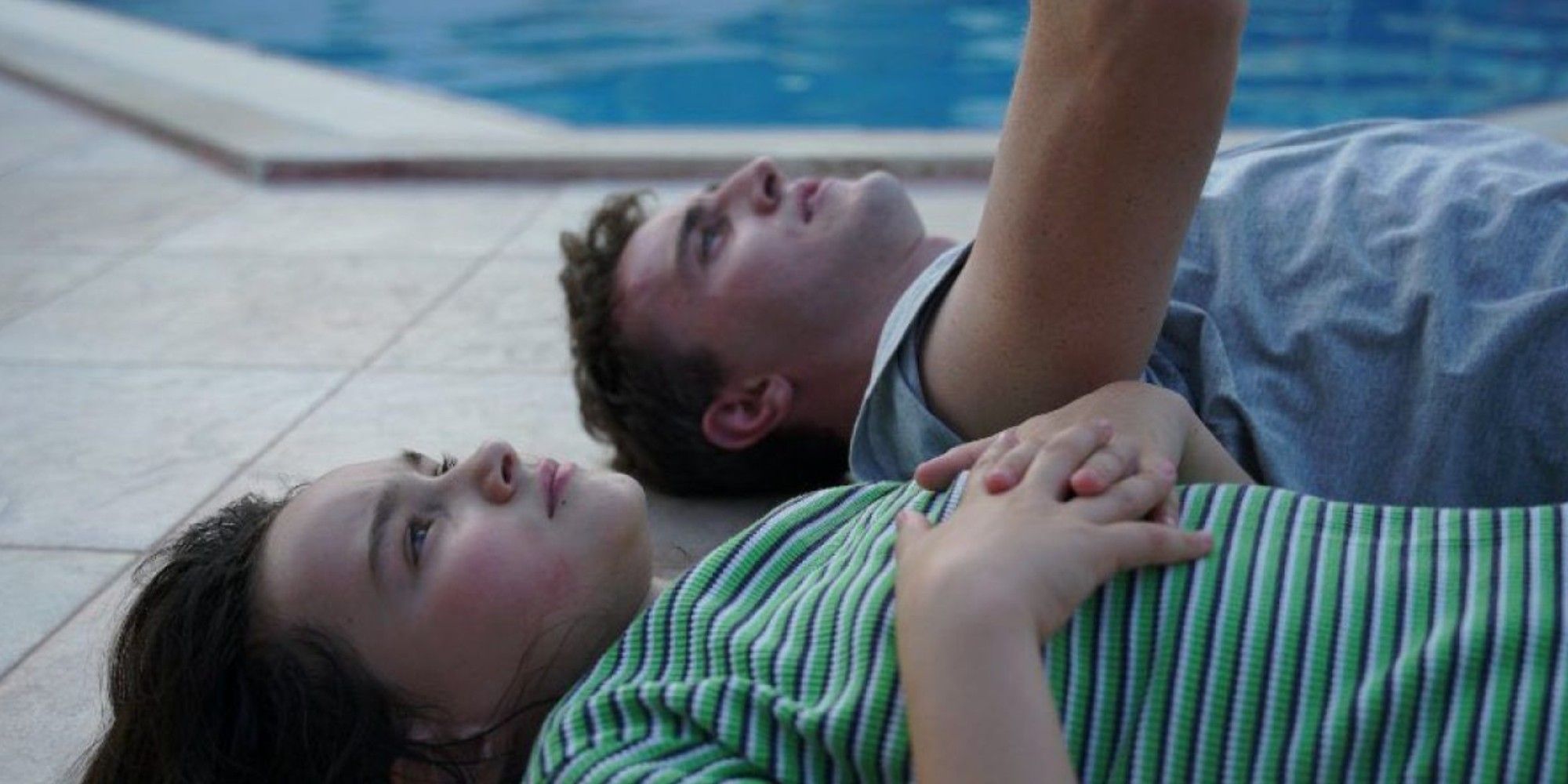 Aftersun is an Oscar-nominated coming-of-age drama written and directed by Charlotte Wells in her film debut. It revolves around 11-year-old Sophie's (Frankie Corio) holiday to Turkey with her loving father Calum (Paul Mescal). An adult Sophie (played by Celia Rowlson-Hall) looks back on this period of time through a mix of her memories and videotapes.
A subtle yet heart-wrenching portrait of the father-daughter relationship between Sophie and Calum, the film shows her attempts at remembering who her father was to her back then, and how this connects to who he eventually became. The user -horseradish recalls how the "movie walloped (them) in the chest" and compliments the director for how she "so beautifully allows for whatever reading connects with each viewer."
Watch on Fubo
2
'Moonlight' (2016)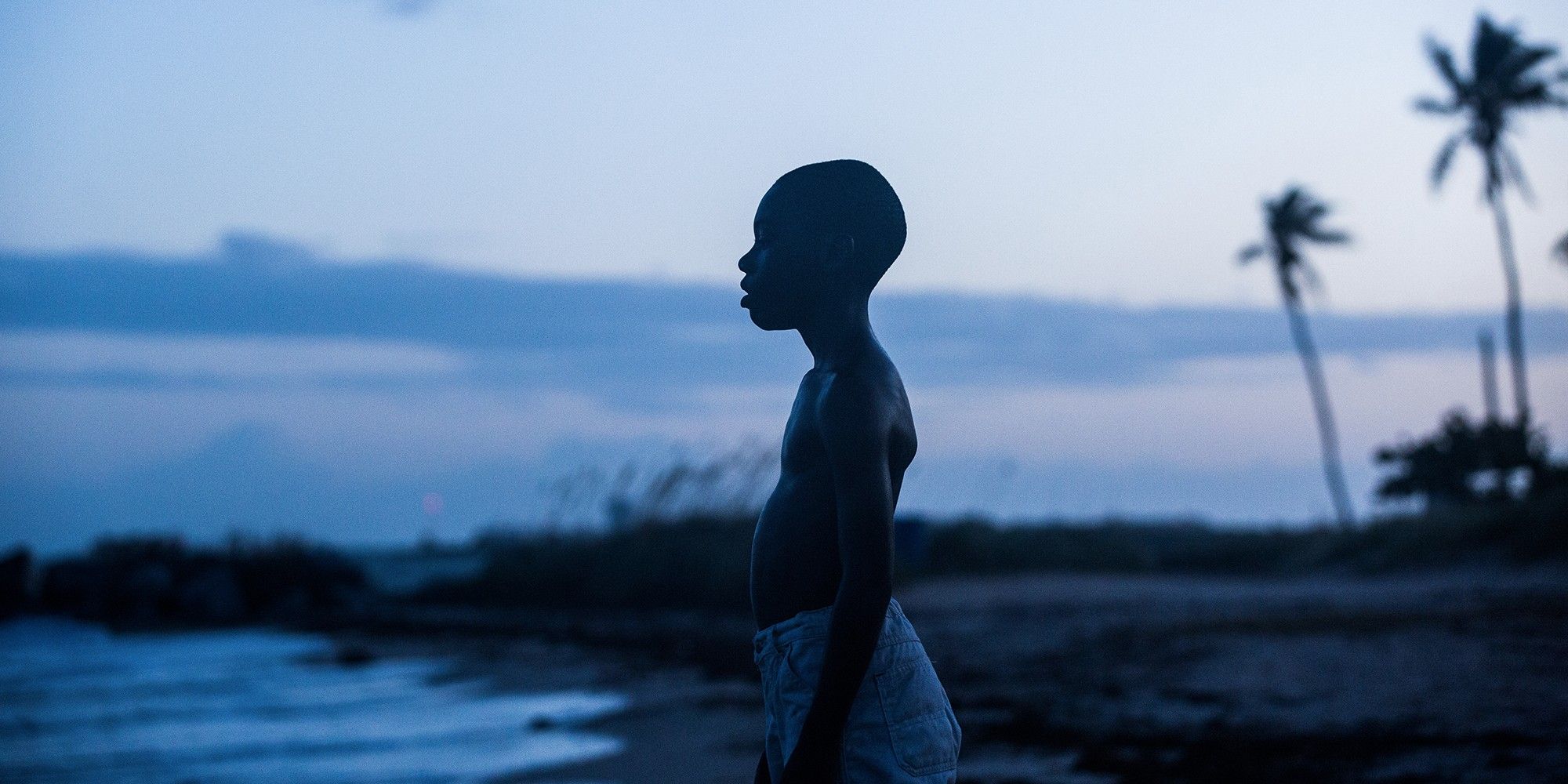 Apart from the fantastic performances by Mahershala Ali and Trevante Rhodes, Best Picture winner Moonlight is an outstandingly beautiful coming-of-age that strongly focuses on the very scary road of self-discovery and identity.
"An absolutely beautiful story with amazing cinematography and characters," laspero remarks. Raw and sometimes difficult to watch, Barry Jenkins' prime piece of cinema certainly stays with whoever decides to press play: "Moonlight was amazing, I couldn't get that movie out of my mind for a while," KoreyW07 adds on another post.
Watch on Max
1
'Everything Everywhere All at Once' (2022)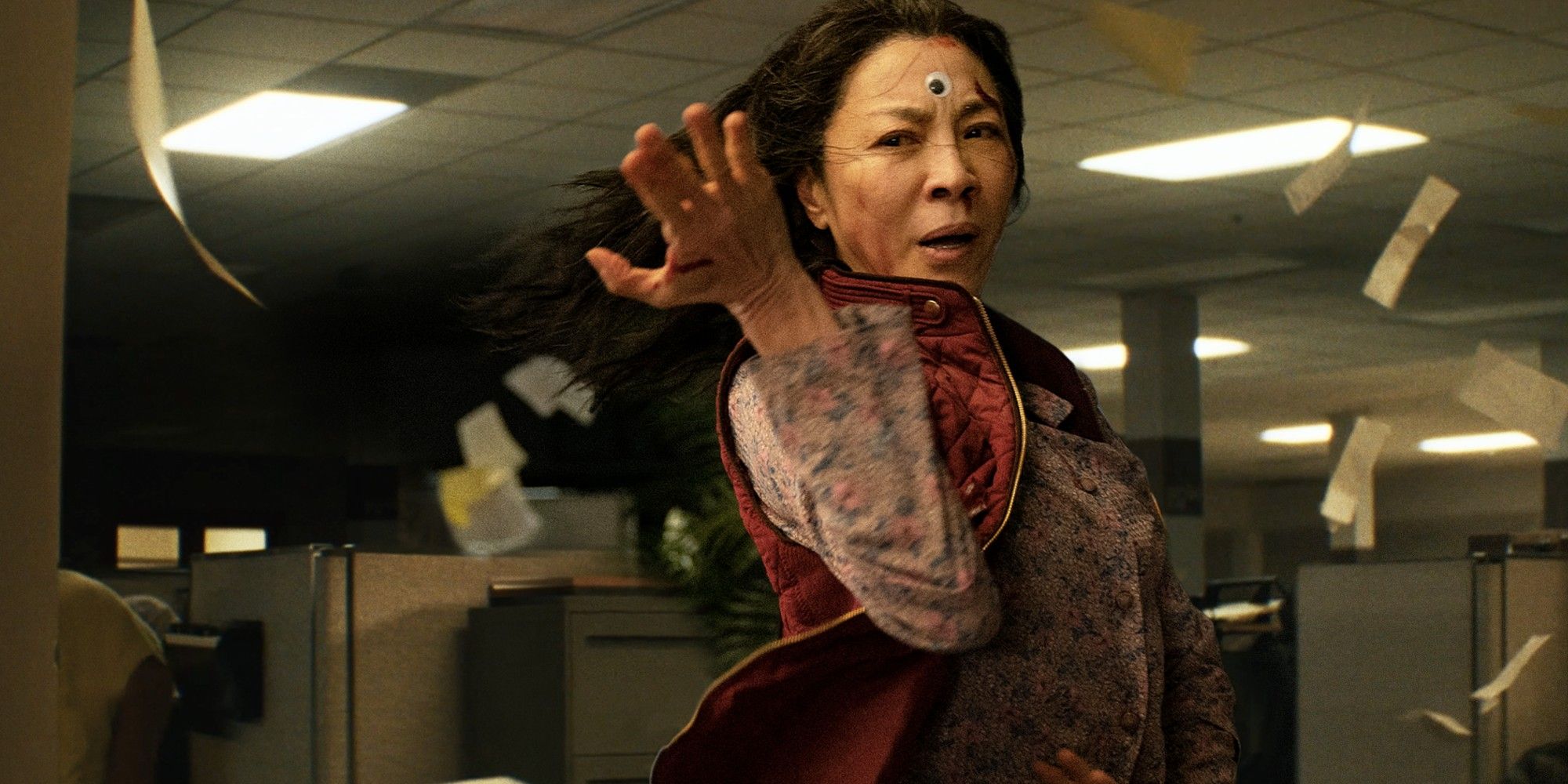 Dan Kwan and Daniel Scheinert's highest-grossing and now Oscar-winning A24 film is unlike anything the world has ever seen. The flawless film centers on Evelyn Wang's (Michelle Yeoh) anxieties revolving around her work and family and invites viewers on a wild and absurd trip through an exploration of parallel realities.
In addition to very good action, Everything Everywhere All at Once features a strong female lead and tackles themes of generational gap, trauma, love, and empathy. "Best movie I've seen in years, and the philosophy sticks with me day to day", ExNihilo_ExMateria states in a post. It's undoubtedly A24's most popular film so far, and the studio's most successful one, too.
Watch on Showtime
NEXT:Films That Give Off A24 Vibes, But Aren't Actually A24