Since 2000, and especially in the previous ten years, there has been an explosion in science fiction with a huge number of projects being produced and released annually. Sci-fi is so intriguing because it allows us to use our imaginations to the fullest and immerse ourselves in alternate universes where anything is possible.
Moreover, thanks to extensive marketing campaigns, only a few sci-fi shows such as Westworld, Stranger Things, and The 100 are popular among fans of the genre. However, due to the enormous volume of programs produced each year, many excellent series go unrecognized.
Updated on July 28, 2023, by Jessie Nguyen:
Foundation, Apple TV+'s critically acclaimed sci-fi gem has returned for its season 2 and quickly gained 100% score on Rotten Tomatoes with lots of positive feedback. Thus, it's time to check out other underrated new sci-fi shows and add them to your watchlist.
18
'Night Sky' (2022)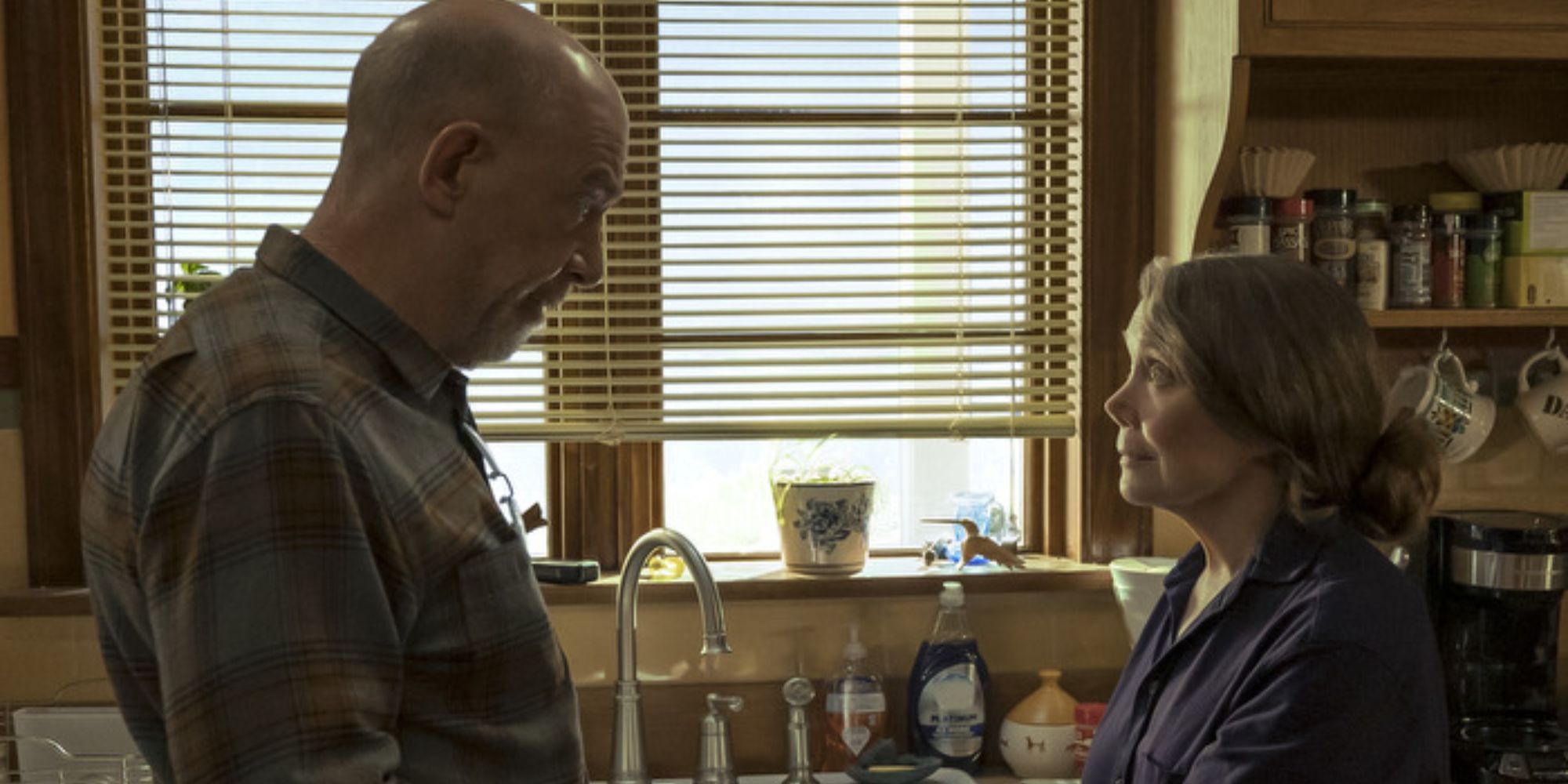 Night Sky follows Irene (Sissy Spacek) and Franklin York (J. K. Simmons), an elderly couple in the Midwest who uncovers a device that can teleport them to a chamber with a view of an alien world's desolate terrain and starry sky hidden beneath their property.RELATED: The Best J.K. Simmons Performances
Night Sky is a show that seamlessly switches between investigative drama, science fiction horror, and emotionally evocative life reflection. Moreover, the show also features interesting elderly leading characters who are fully-developed individuals whose strengths vastly outweigh their weaknesses, providing the viewers with not a single dull moment. However, despite being well-received by critics and fans alike, the show was unfortunately canceled by the network.
Watch on Prime Video
17
'The Peripheral' (2022 – )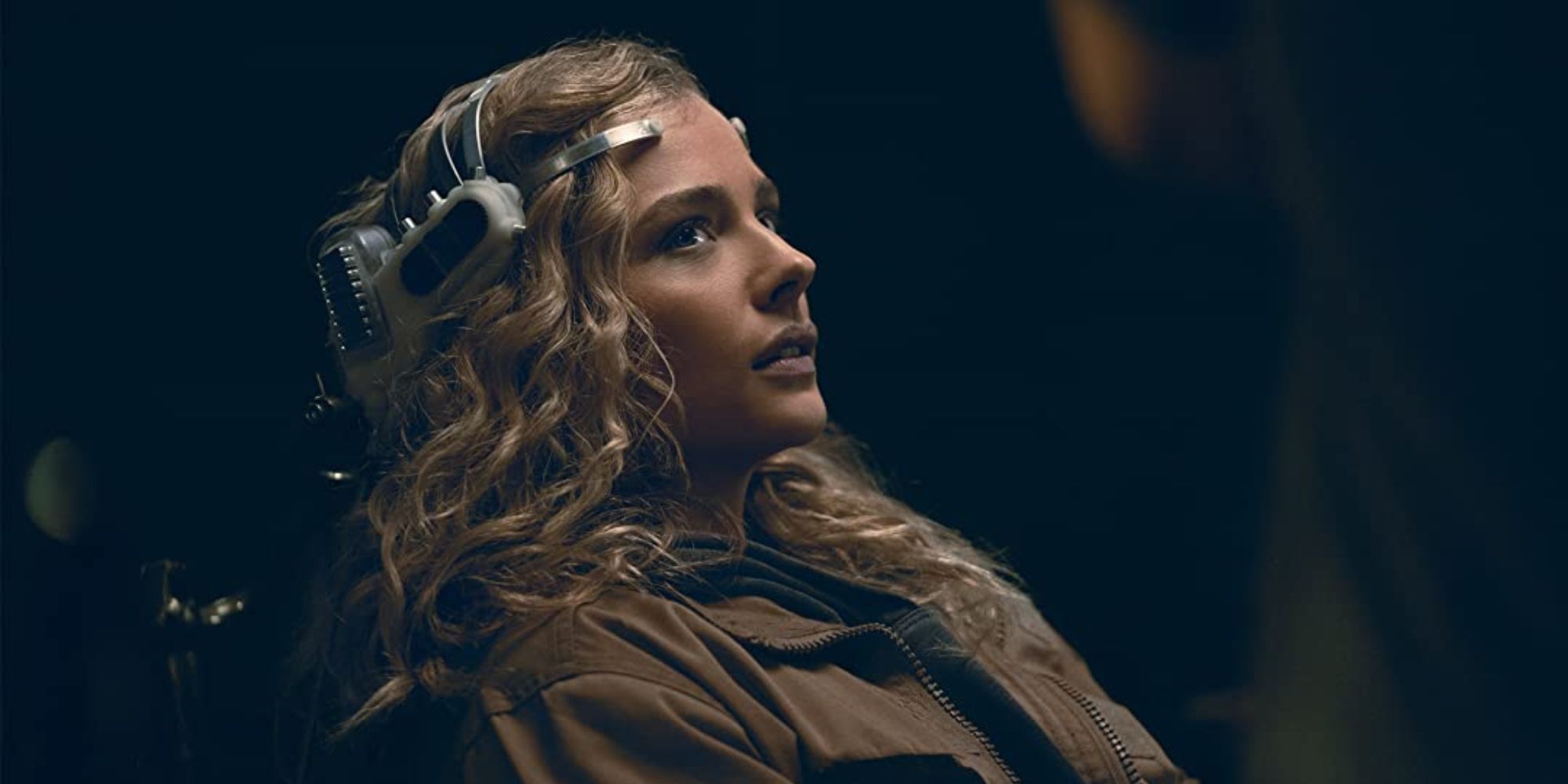 Set in a bleak yet chillingly familiar future where technology has changed society, The Peripheral follows a VR gamer, Flynne Fisher (Chloë Grace Moretz) as she explores a connection to an alternate reality. Along the way, she discovers details about a grim future of her own.
The slow-burn sci-fi series manages to paint a terrifying future in the subtlest of ways, which makes for a unique viewing experience. With a powerful performance from Moretz, the show has viewers eagerly waiting to hear more about a potential second season. Unless it gains traction in the coming months, it may become one of the best underrated sci-fi series of this decade.
Watch on Prime Video
16
'Raised by Wolves' (2020 – 2022)
Raised by Wolves centers on two androids called Father (Abubakar Salim) and Mother (Amanda Collin), who is assigned to care for human infants on Kepler-22b after a major battle decimated Earth. The androids then discover that regulating human beliefs is a perilous and challenging responsibility as the expanding colony of humans is threatened by religious divisions.
Raised by Wolves might be too self-important to count as an entertaining show, but its visual marvel, mystery, and danger are fascinating. It's an intricate tale that's been written with extraordinary imagination and flare, making a remark on how artificial intelligence is taking over more and more aspects of human existence.
15
'Devs' (2020)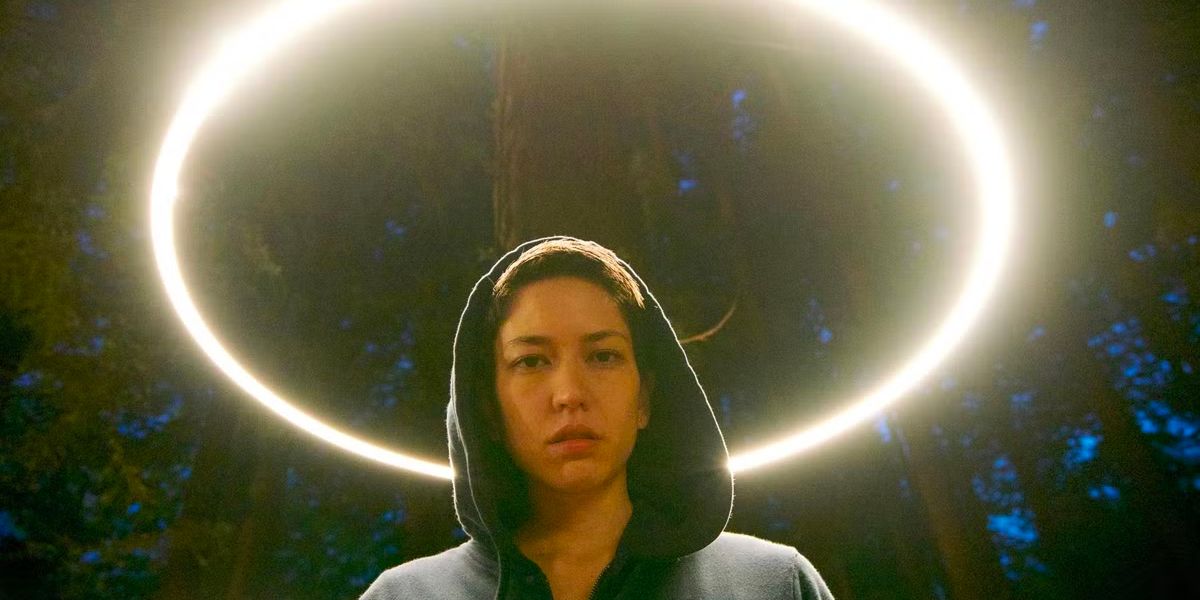 Devs is a sci-fi thriller miniseries created by Alex Garland that follows a software developer Lily Chan (Sonoya Mizuno) who works for Forest's (Nick Offerman) quantum computing business, Amaya. Lily quickly becomes involved in her boyfriend's unexplained murder, which occurred on his first day at a new job at Devs.RELATED: The Best TV Shows From Film Directors
Similar to Garland's previous work, the show is incredibly stylish, with lively music and dreamy visuals. Moreover, the murder mystery premise in Devs is accompanied by philosophical ideas that are so profound and esoteric that it may be challenging for many viewers to fully comprehend. Fans should add the series to their watch list since it brilliantly portrays the unsettling, almost religious influence of tech giants that appear to dominate every aspect of our lives.
Watch on Hulu
14
'Lost in Space' (2018 – 2021)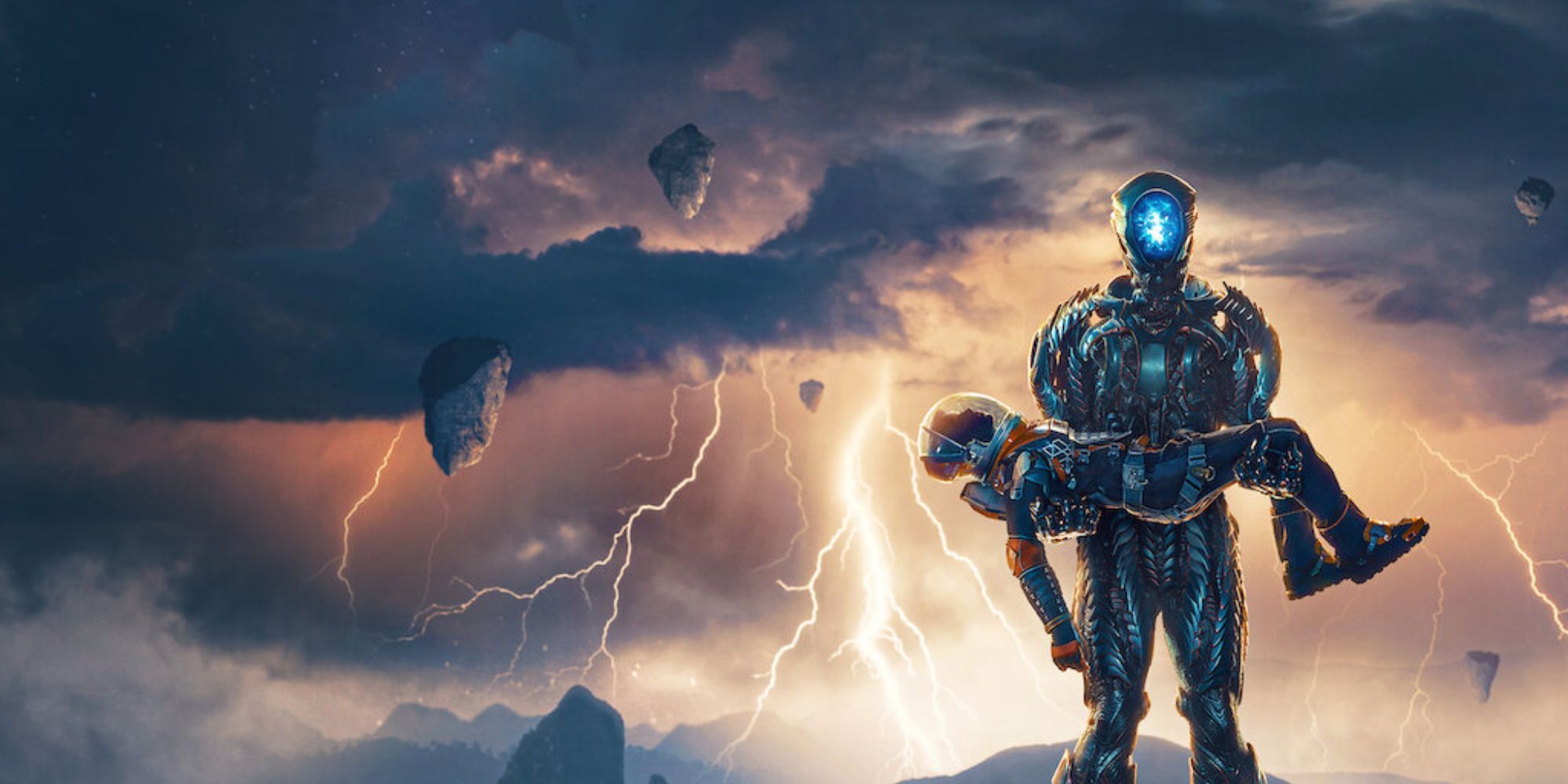 A Netflix science fiction TV show called Lost in Space follows the escapades of the Robinson family of space colonists whose ship deviates from its intended trajectory. The Swiss Family Robinson, a novel published in 1812, served as the basis for the original 1965 television series of the same name.
The familial bond, in addition to the newly inhabited alien continent with a wrecked spaceship and deadly robots, is the secret to the show's popularity and the reason it is so appealing to viewers outside ardent sci-fi fans. Lost in Space also has a lot of intriguing characters that are liked and easy to relate to, which draws viewers in and makes them feel close to the show.
Watch on Netflix
13
'Alice in Borderland' (2020 – 2022)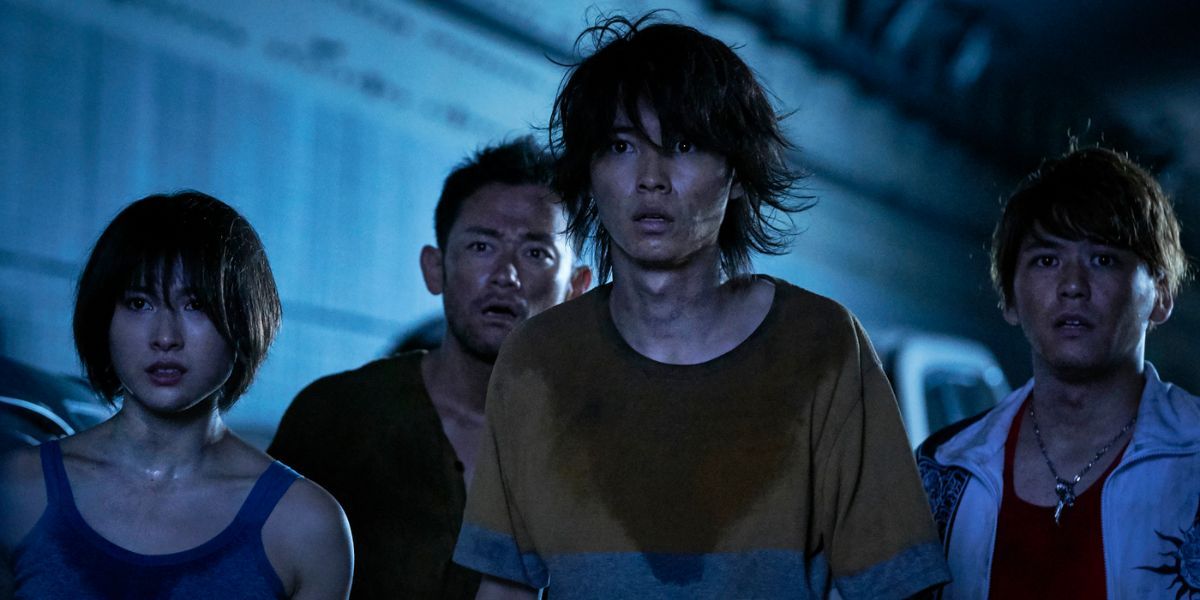 Alice in Borderland is a Netflix series about a group of friends who are sent to a strange world in which they must play deadly games to survive. They're all given "visas" that accrue points, and any player who runs out is immediately disqualified and killed. They soon find that things are more sinister than it seems.
It's impossible not to binge-watch it with its intense action and suspenseful storytelling, believable actors, complex world-building, and examination of themes like friendship, survival, and power. An incredible and complex death game show, the series' second season further explores the reality that the players are forced to deal with, and leaves viewers with more questions than answers (in the best way possible).
Watch on Netflix
12
'Tales from the Loop' (2020)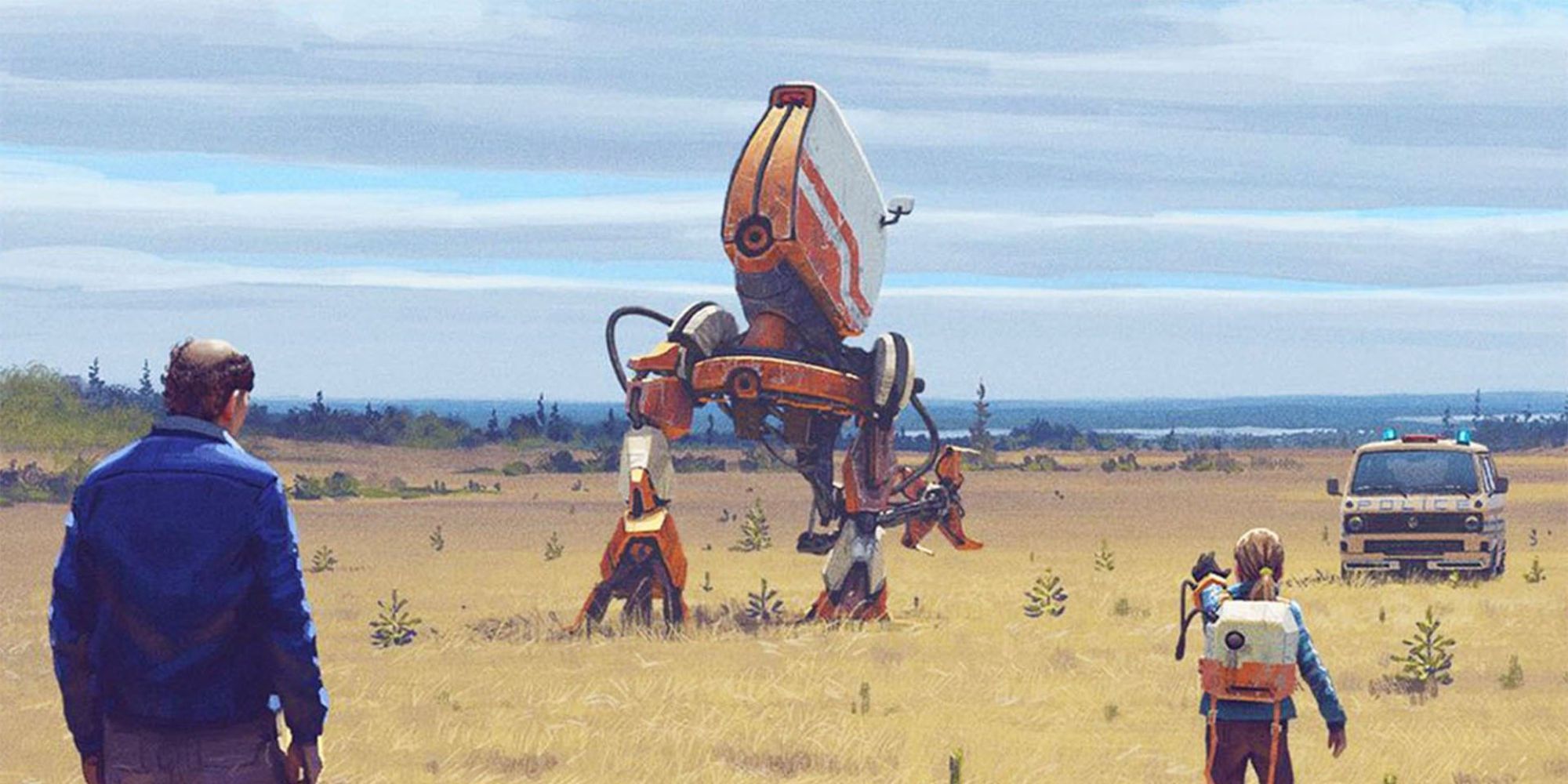 Tales from the Loop, a beautiful sci-fi drama TV show created and produced by Nathaniel Halpern, is based on Swedish artist Simon Stålenhag's art book of the same name. According to the show, the town's residents wind up living in an alternate reality in which things that are impossible become attainable because of a scientific research facility called The Loop, located beneath the town.RELATED: Shows Like 'Stranger Things' to Watch For More Heartfelt Supernatural Thrills
Fans of the Netflix program Stranger Things may be reminded of Tales from the Loop's premise, however, this series takes a more adult and serious tone. The show is a terrific option for curious viewers looking for the answers to the sci-fi mystery because it is told with tenderness and care and features magnificent landscape compositions from filmmakers like Jodie Foster and Andrew Stanton.
Watch on Prime Video
11
'Foundation' (2021 – )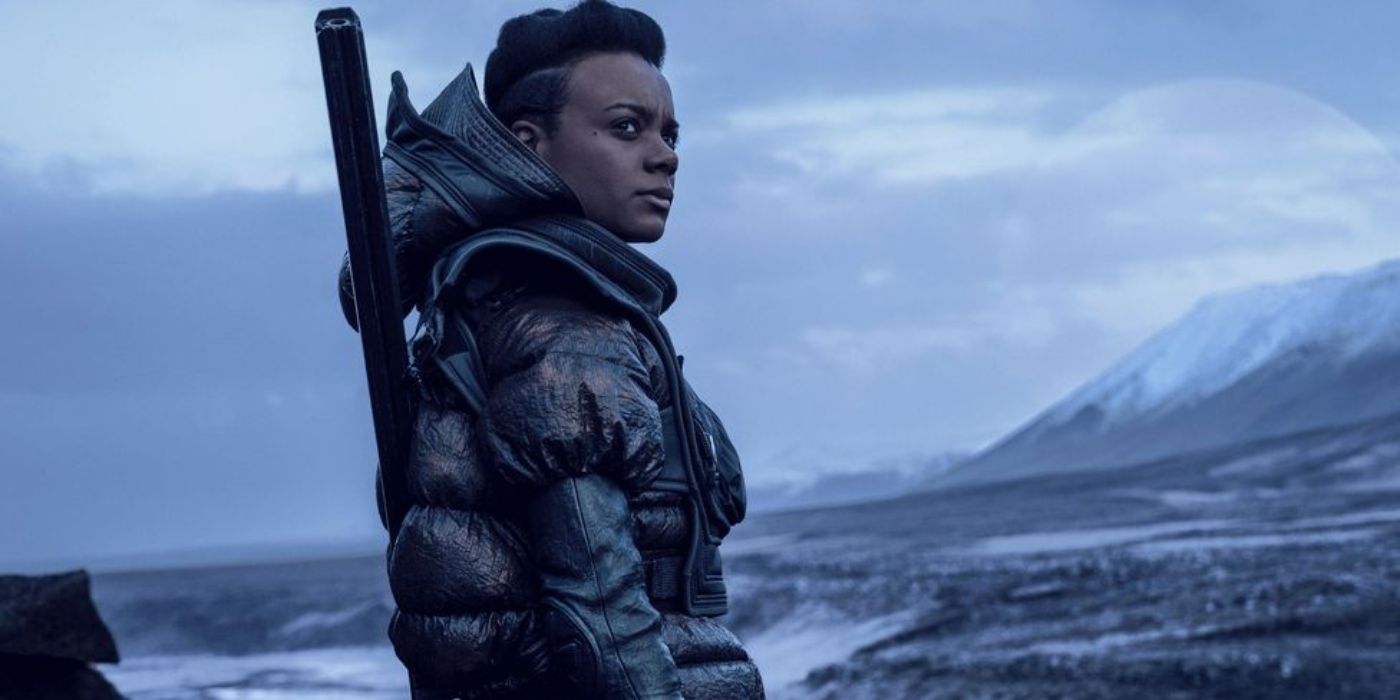 Based on the groundbreaking series of novels written by Isaac Asimov, Foundation follows a mathematician named Hari Seldon (Jared Harris) who has developed a mathematical discipline called psychohistory, capable of predicting the future of civilizations on a large scale. Seldon foresees the imminent collapse of the Galactic Empire, which has ruled the galaxy for thousands of years. As chaos looms, Seldon works to create the Foundation, an organization tasked with preserving knowledge and reconstructing civilization in order to minimize the dark ages that follow the empire's downfall.
Even though Foundation suffers from peak TV's infamous pacing issue, it nevertheless succeeds in updating a classic sci-fi series for a contemporary audience in a way that keeps it seeming current despite the show's venerable source material. Moreover, technology, clothing, artwork, and everything else in between are all part of the enormous world-building that is still undoubtedly among the best on any current shows.
Watch on Apple TV+
10
'12 Monkeys' (2015 – 2018)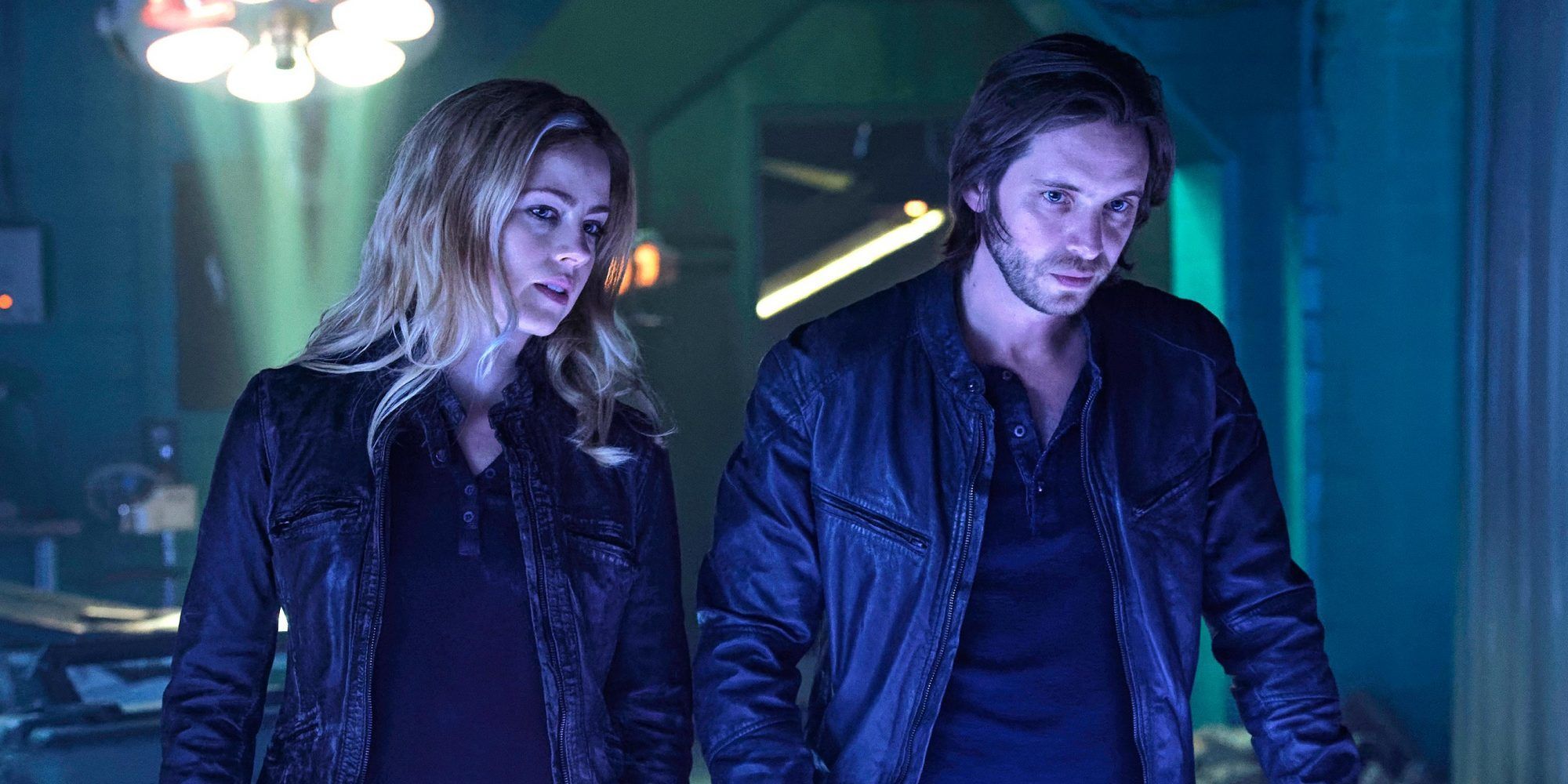 12 Monkeys is an underrated time travel sci-fi show that is partially based on the 1995 Terry Gilliam movie of the same name. The show follows James Cole (Aaron Stanford) and Dr. Cassandra Railly (Amanda Schull), two random strangers who are drawn together by fate on a quest to use time travel to thwart the evil schemes of the mysterious group called "Army of the 12 Monkeys."
12 Monkeys has a fairly light sense of humor for a program that is drenched in post-apocalyptic melancholy and regret. The show progresses so swiftly that if viewers are not paying enough attention, they may occasionally and easily miss certain important facts for the next segment.
Watch on Hulu
9
'Fringe' (2008 – 2013)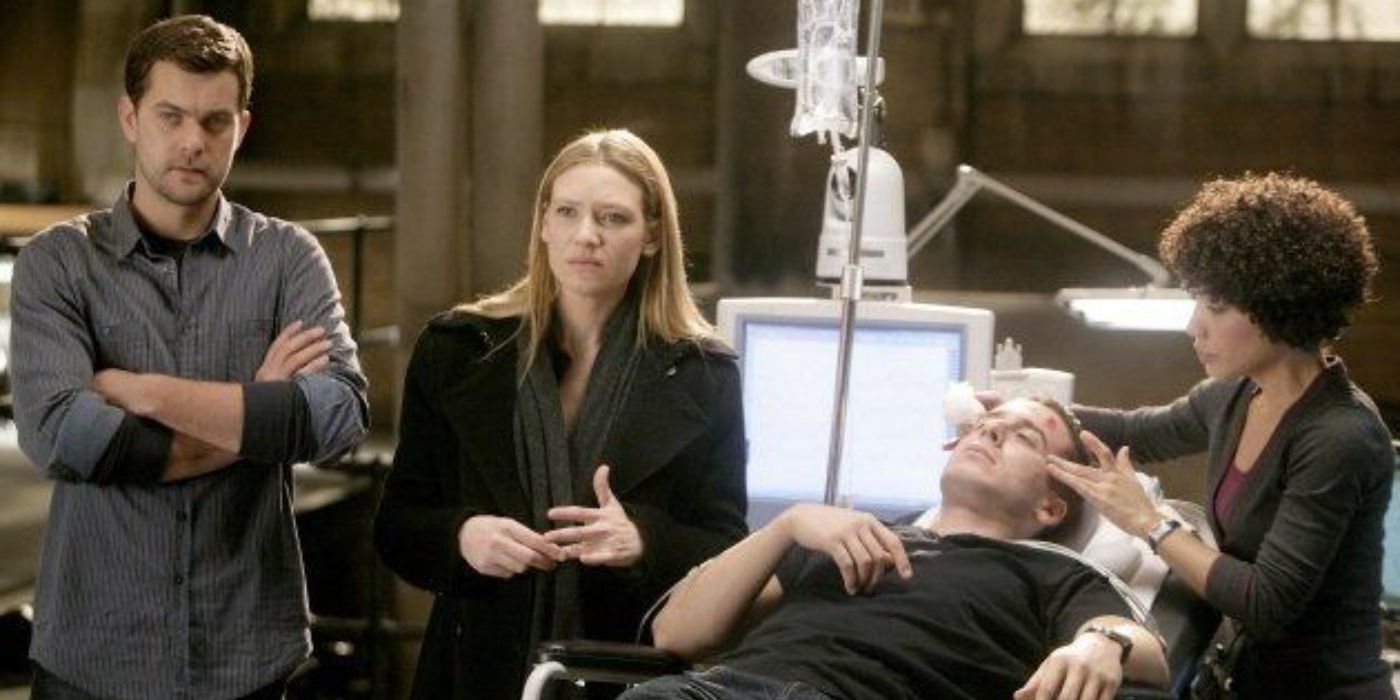 Fringe follows FBI agent Olivia Dunham (Anna Torv), a scientist Walter Bishop (John Noble), and his son Peter (Joshua Jackson) as they investigate and explore mysterious, often unexplained phenomena known as "the fringe." As the series unfolds, Olivia and the team uncover secrets about Walter's past research, connections to a parallel universe, and a conflict between the two worlds that threatens both.RELATED: The Best TV Show Seasons of All Time, According to Reddit
Fringe is action-packed, thrilling, and full of surprising turns, making up for its occasionally shaky storytelling. There is something for everyone because the program covers many fringe scientific ideas including time travel, telepathy, parallel universes, and genetic engineering while blending procedural crime drama and science fiction components. The program is also said to be the ideal fusion of Lost and Alias, offering fans of both programs a wonderful new alternative.
Watch on Max
8
'For All Mankind' (2019 – )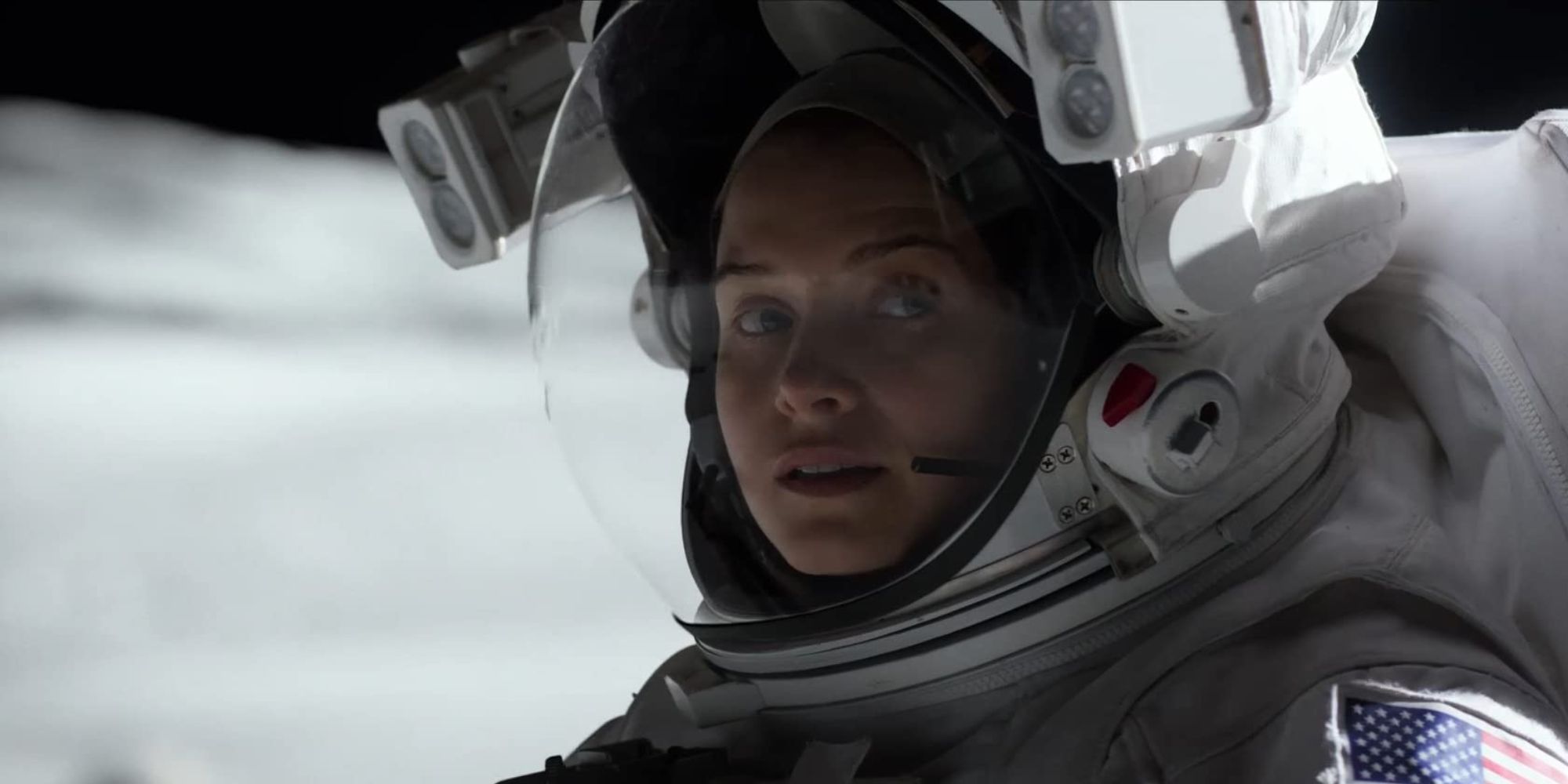 For All Mankind is set in an alternate 1969 when the Soviet Union successfully places men on the Moon before the United States, shocking everyone, especially the United States. With that setback, NASA now faces a brand-new obstacle in the space race that they weren't prepared for. The rivalry that defined the Cold War is now more intense than ever, with a greater desire to advance, and more resources available.
Without veering into the petty and patronizing area, For All Mankind poses challenging questions and doesn't back down from the worst impulses of 20th-century America. Additionally, the program has mastered the art of combining a narrative with extremely high stakes with much smaller, more relatable personal situations.
Watch on Apple TV+
7
'Future Man' (2017 – 2020)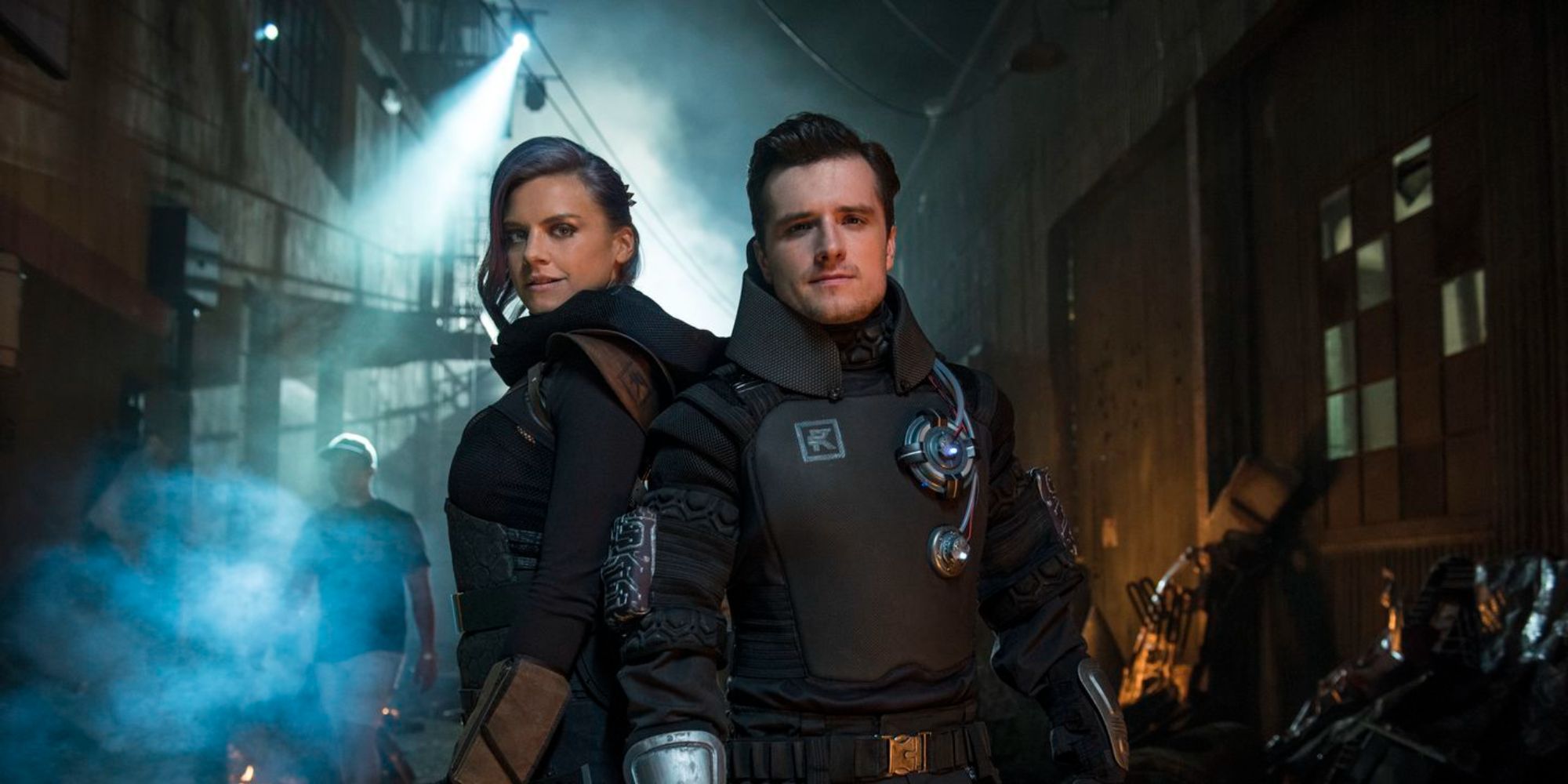 Future Man is a comedy sci-fi TV show that follows a janitor named Josh Futturman (Josh Hutcherson) who is underachieving at work but can easily beat his favorite and considerable undefeatable video game, Biotic Wars. Until the game's two principal characters – Tiger (Eliza Coupe) and Wolf (Derek Wilson) – suddenly arrive and ask Josh for help in defending the planet from the actual Biotic Wars.
Viewers may feel drawn into the narrative and transported back in time by the show's vibrant color scheme and retro design. Moreover, what makes the series so captivating is the character-based screenplay instead of the normal event-based motif that viewers often see in shows like this, adding depth to the program and balancing the occasionally too many gags.
6
'Humans' (2015 – 2018)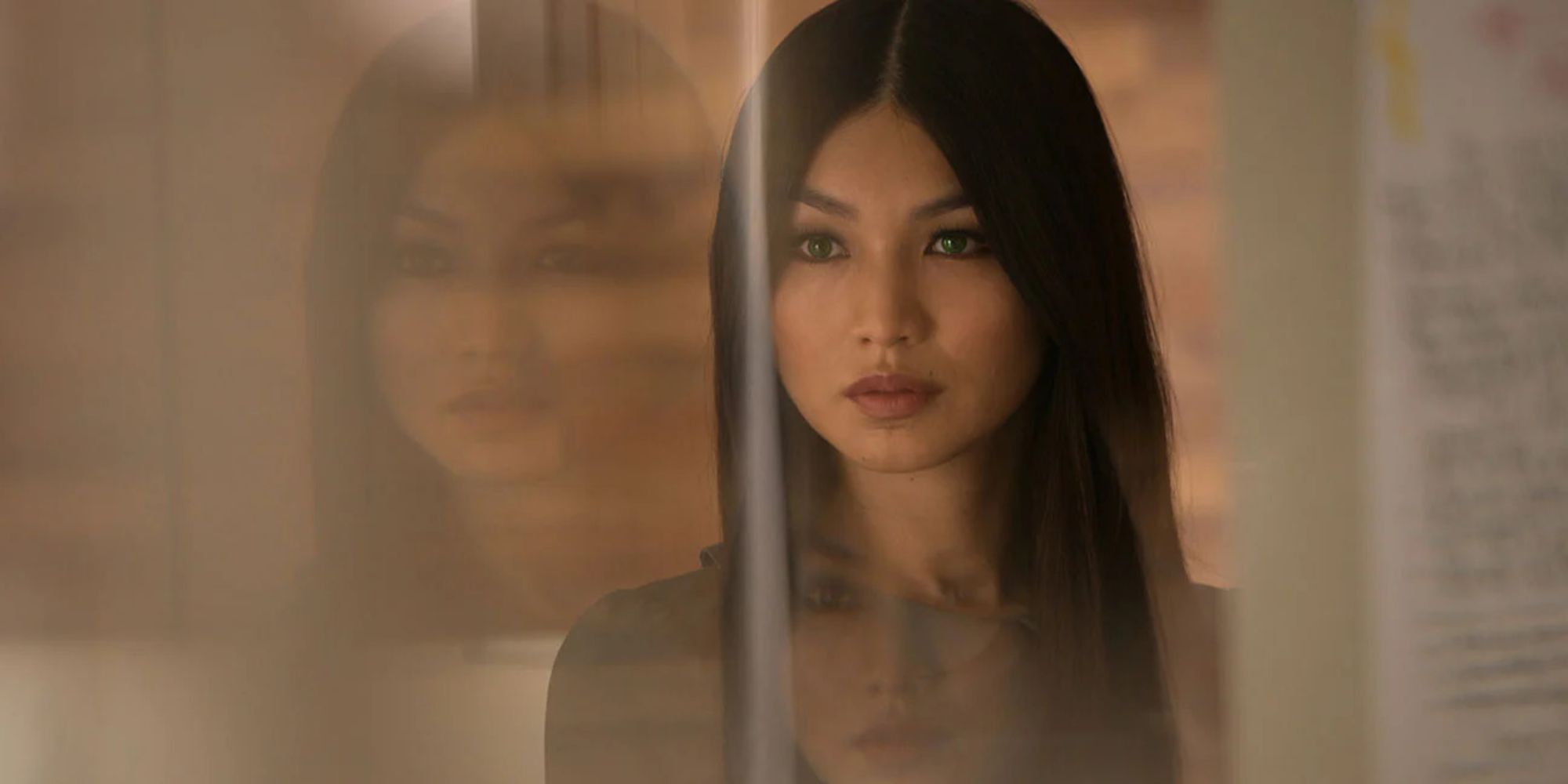 Humans is an AMC sci-fi drama based on the Swedish science fiction show Real Humans. The show takes place in a parallel present where Synths, highly evolved robotic servants that eerily resemble live servants, are the newest must-have device for any busy family. One struggling suburban family purchased a used Synth in the hopes of changing their way of life, but they soon learn that doing so has terrifying, far-reaching effects.RELATED: The Best Gemma Chan Performances to Watch After 'Don't Worry Darling'
Although the show's concept may not be novel in the sci-fi genre, Humans provides a more realistic sneak peek of what life would possibly be like with A.I. living among us. Additionally, the show focuses on the human side of the Synths and refers back to people rather than delving deeply into the science fiction aspect.
5
'Resident Alien' (2021 – )
Resident Alien is a sci-fi comedy-drama TV show based on Peter Hogan and Steve Parkhouse's comic book of the same name. The show follows Dr. Harry Vanderspeigel (Alan Tudyk) whose identity is assumed by an alien that has crashed-landed on earth and is on a mission to wipe out humanity. He struggles with the ethical conundrum of his covert mission when he is requested to do an autopsy on the town's doctor, who passed away under mysterious circumstances.
For sci-fi fans who can readily set aside the show's lack of realism in favor of a good time and an engaging plot, the program is a terrific choice. Moreover, the showrunners execute their craft with amazing sincerity and knowledge. They make use of outdated clichés without being cynical and without constantly winking at the audience for a good laugh.
Watch on Peacock
4
'The Expanse' (2015 – 2022)
Based on James S. A. Corey's series of novels of the same name, The Expanse is a sci-fi TV series developed by Mark Fergus and Hawk Ostby. The show is set in the near future when humanity has conquered the Solar System. The story follows a diverse group of protagonists as they unintentionally uncover and find themselves at the center of a plot that imperils the system's precarious Cold War while coping with existential issues brought on by recently found alien technology.
The show has six seasons, and each season focuses on a distinct genre that may always be found to be new, intriguing, and fascinating. Throughout its runtime, The Expanse never shied away from depicting the atrocities people may commit in the name of authority, discrimination, or corporate greed, which is why it's so awe-inspiring.
Watch on Prime Video
3
'The 4400' (2004 – 2007)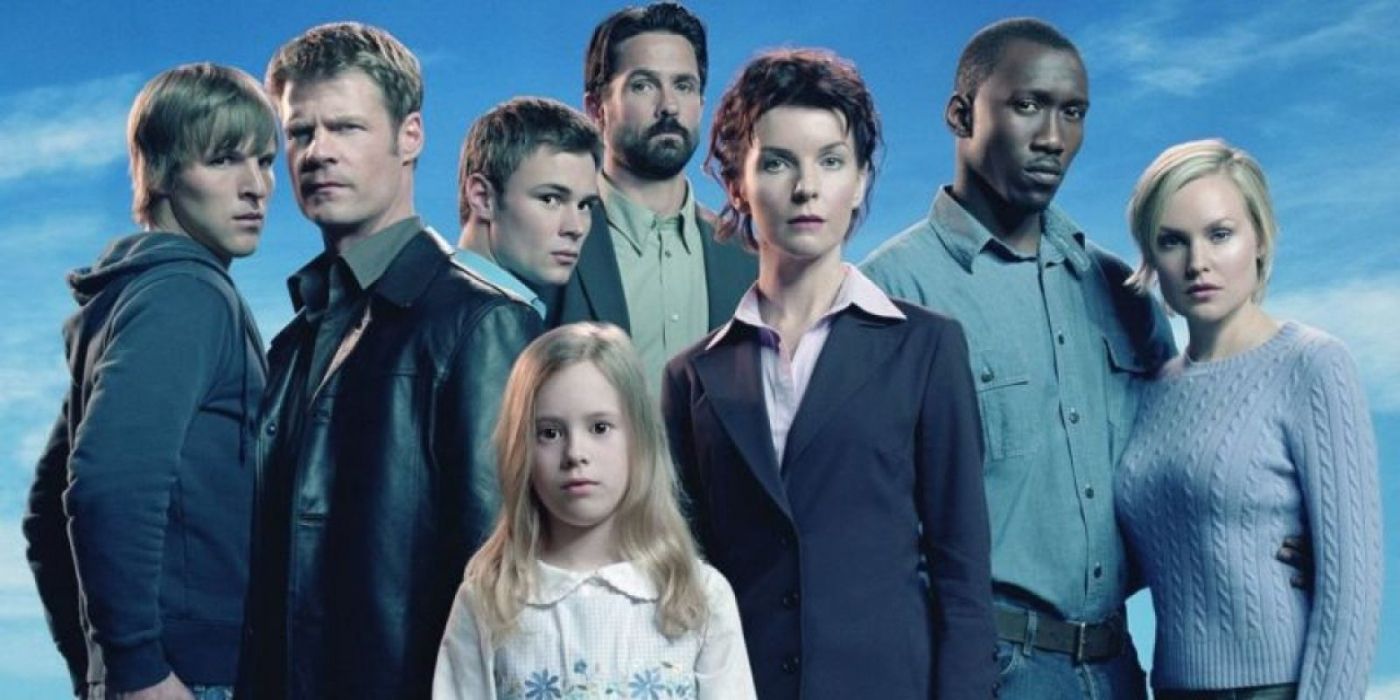 The 4400 follows a group of 4,400 people who were taken by aliens and then mysteriously returned to Earth unaged and with exceptional talents. Over time, it becomes clear that the biggest threat to the survivors isn't off-planet.RELATED: Sci-Fi TV Shows That Were Canceled Too Soon
The show gained traction due to its innovative premise and ability to blend science fiction with the deeply emotional aspects of the story. It also delves into topics like identity and power, all set against the backdrop of an intriguing government conspiracy. The show was canceled after four seasons, but it has since become a cult classic with a devoted following.
2
'Severance' (2022 – )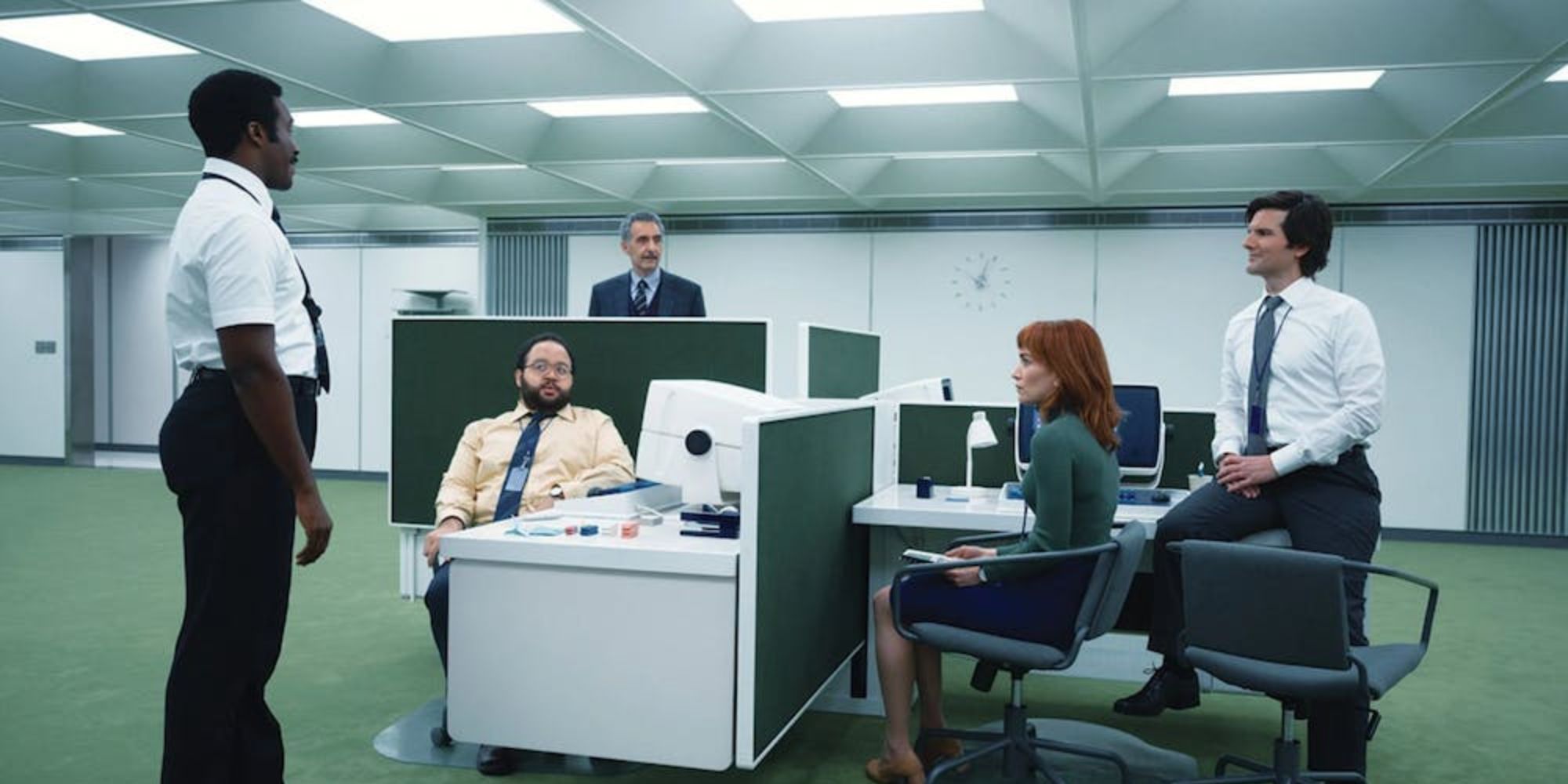 Severance follows the unsettling story of Mark S. (Adam Scott) and his other officemates who are "innies." They're perfectly isolated from their "outties" through a mindwipe medical procedure dubbed "severance" that splits these two parts in the name of work-life balance. Both innies and outties soon learn bizarre and disturbing truths about a massive conspiracy by the corporation responsible for all of this, Lumon Industries.
With its biting satire of real-life workers' plights, visually-stunning scenes, and engrossing mystery, Severance is undoubtedly among the best shows from last year. It starts slow but escalates quickly once viewers are introduced to its bizarre setting, and is worth watching for its wholly original story and remarkable application of sci-fi elements.
Watch on Apple TV+
1
'Counterpart' (2017 – 2019)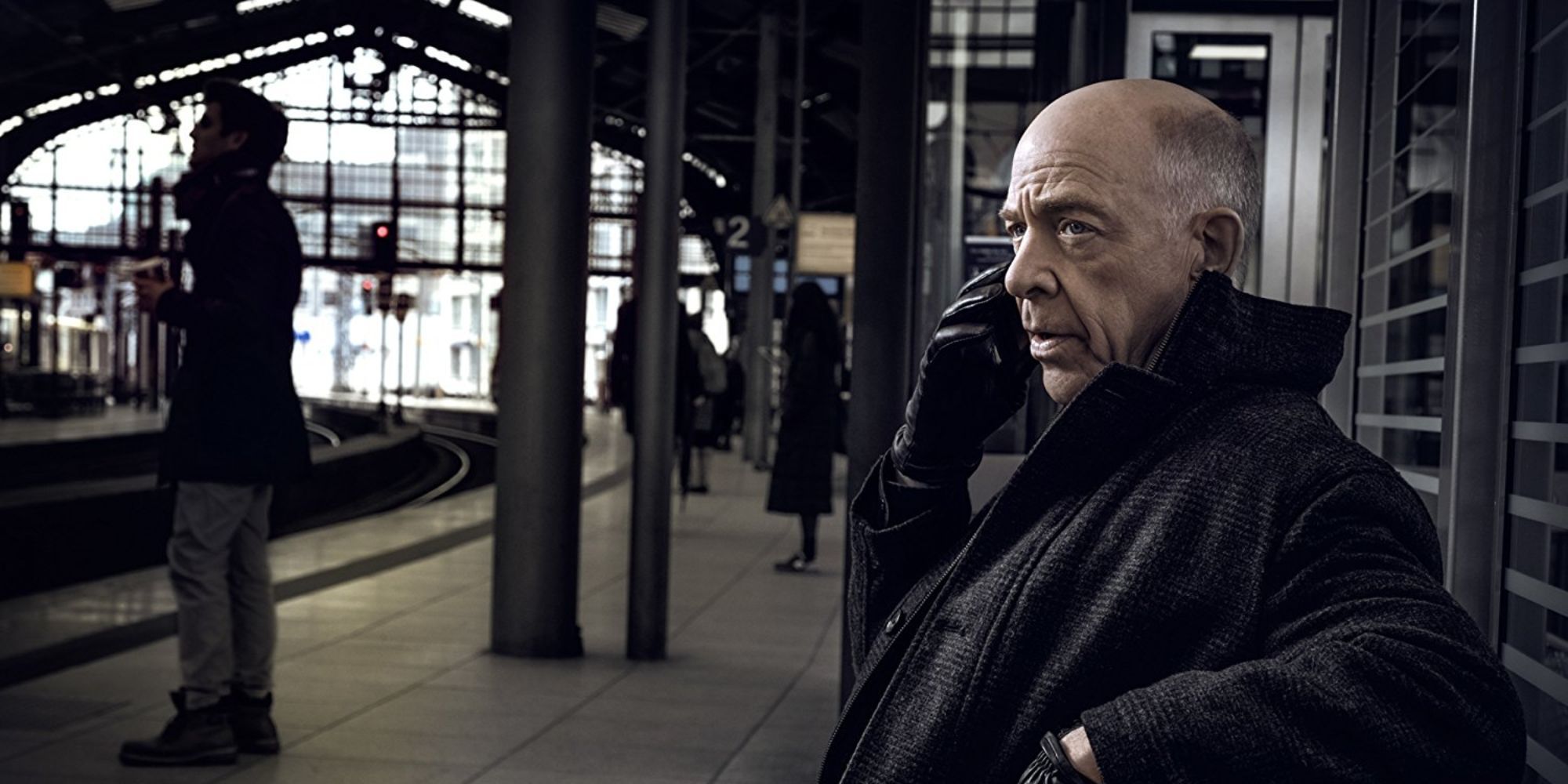 Counterpart is a sci-fi thriller TV show that follows Howard Silk (J. K. Simmons) who works as a menial cog in a United Nations spy organization with offices in Berlin. Howard is forced into a shadowy world of intrigue, danger, and double-crossing when he learns that his organization controls the knowledge of a portal into a parallel dimension. The only person Howard can rely on is his nearly identical counterpart from this parallel world.
The show's concept is not original, but that's part of what makes it fascinating because Counterpart explores what makes each individual unique. Additionally, the show is elevated to a new level of complexity and excitement thanks to Simmons' stunning and skillful performance.
Watch on Prime Video
NEXT: Underrated TV Shows That No One Talks About, According to Reddit