The Golden Age of Hollywood was a crucial time for American cinema. Filmmaking flourished under legendary directors, and numerous screen icons, including several of the big screen's most iconic and timeless actresses, rose to prominence. Names like Hepburn and Monroe have become synonymous with the epoch, becoming cinematic institutions.
As part of their ranking of the best of Hollywood's Golden Age, the American Film Institute listed the twenty-five greatest female screen legends. These female performers contributed significantly to classical Hollywood, starring in multiple pictures now-considered iconic and shaping cinema through their indelible performances that keep inspiring generations of fans today.
Updated on July 16, 2023, by David Caballero:
The Golden Age of Hollywood remains a fascinating time for film lovers and critics. The period produced many of the most iconic and acclaimed projects in the medium's history, starring many of the most recognizable faces on the silver screen. From blonde bombshells like Marilyn Monroe to revered icons like Bette Davis, these actresses are the greatest from Classic Hollywood.
15
Mae West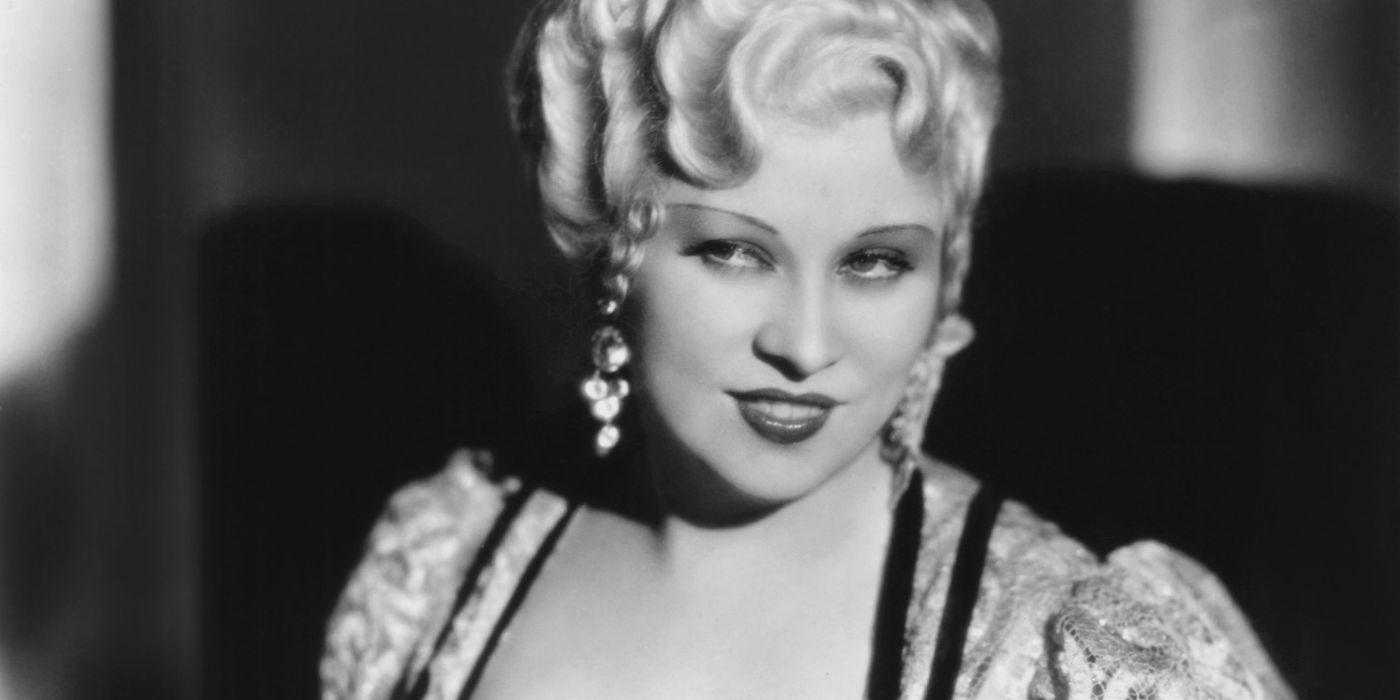 Notorious blonde provocateur Mae West was among the most controversial figures of the 1930s and 40s. Rising to prominence on the vaudeville stage, West gained international fame as a singer, dancer, actress, comedian, and playwright. She soon became a leading figure in entertainment, with everyone from Cole Porter to F. Scott Fitzgerald, Frida Kahlo and Diego Rivera lauding her talent and appeal.
RELATED: Greatest Classic Hollywood Actors, According To The AFI
West's most famous films include She Done Him Wrongand I'm No Angel opposite Cary Grant, Belle of the Nineties, Klondike Annie, and Every Day's a Holiday. West's career continued beyond the Golden Age and into the 1970s with the infamous films Myra Breckinridge and Sextette.
14
Ginger Rogers
The comic book strip Frank and Ernest popularized a well-known Hollywood factoid: "Ginger Rogers did everything (Fred Astaire) did, backwards and in high heels." Rogers earned critical and commercial success through her partnership with Astaire, with the two starring in multiple hits like The Gay Divorcee, Swing Time, Top Hat, and Shall We Dance.
Rogers won the Best Actress Oscar for the classic Hollywood melodramaKitty Foyle, establishing herself as a prestigious actress outside her partnership with Astaire. Rogers' other famous projects include the films Storm Warning and Monkey Business and numerous Broadway hits.
13
Grace Kelly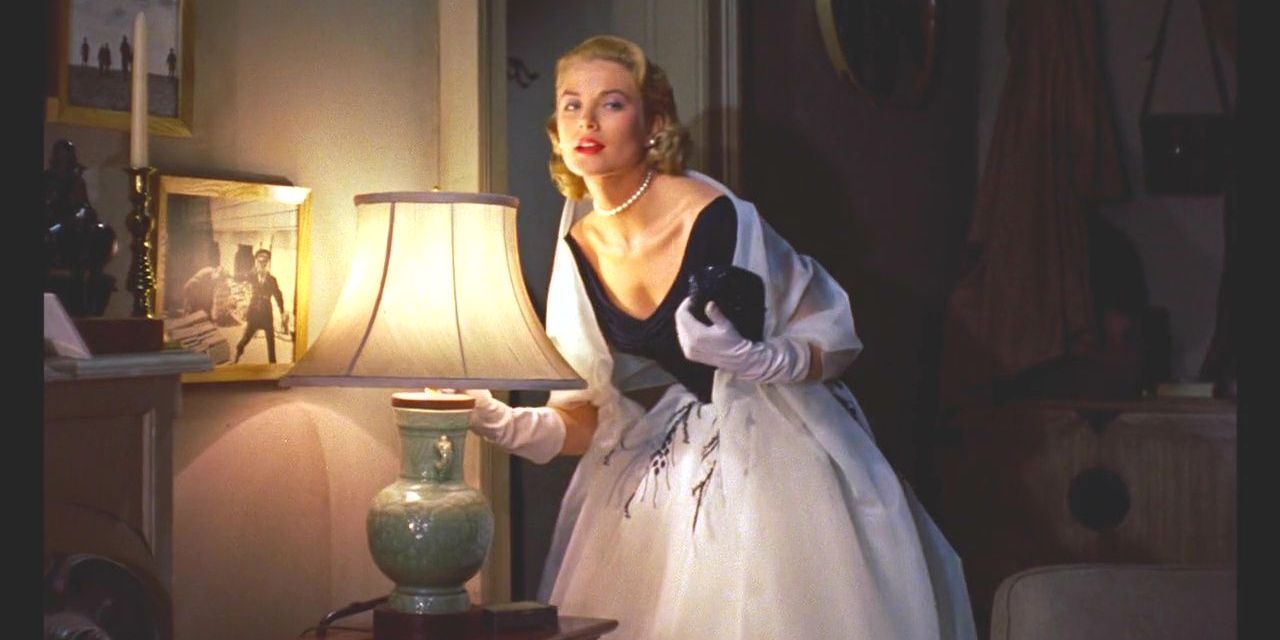 The Hitchcock Blonde, Grace Kelly had a somewhat short but remarkable career that turned her into a timeless big-screen icon. She made her film debut with 1951's Fourteen Hours before achieving international stardom with 1952's High Noon and 1953's Mogambo. Her performance in 1954's The Country Girl won her the Best Actress Oscar, a win that remains divisive.
Kelly then starred in three of Alfred Hitchcock's most iconic films: Dial M for Murder, Rear Window, and To Catch a Thief. She retired from acting after marrying Prince Rainier III and becoming Princess of Monaco, a title she held until her tragic passing in 1982.
12
Claudette Colbert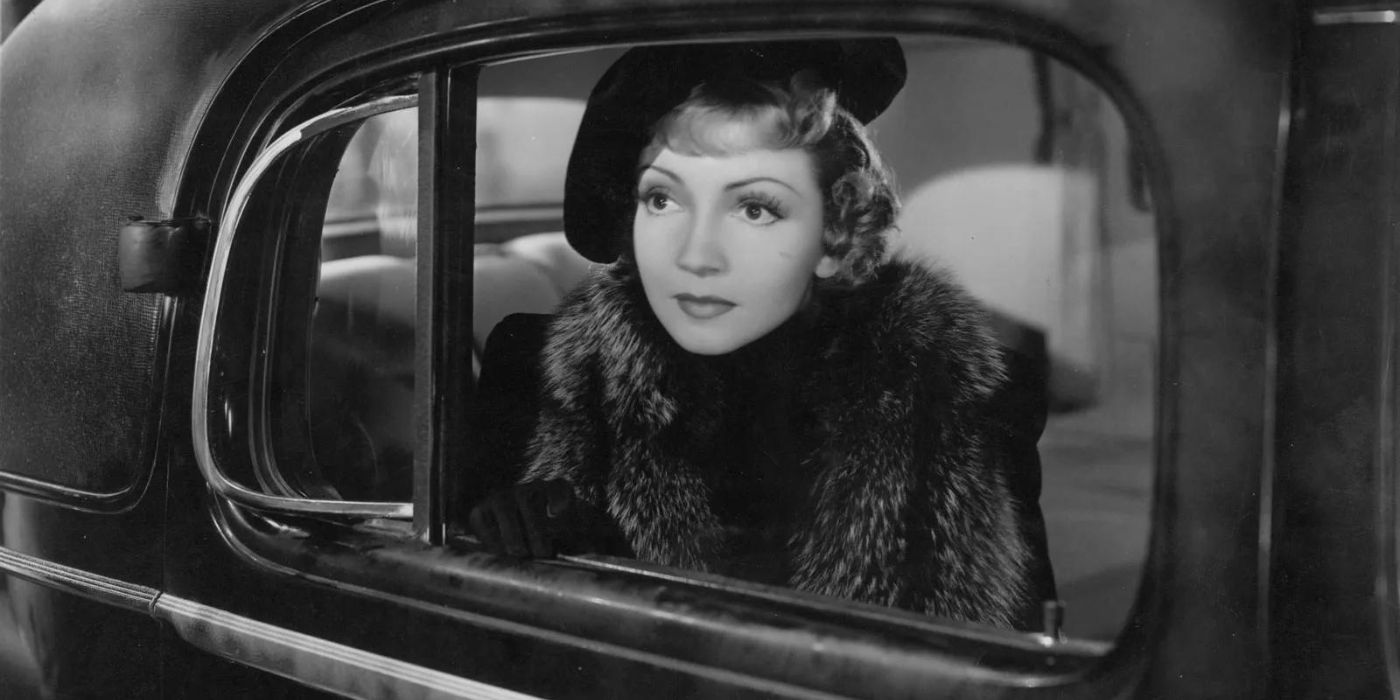 A leading figure in 1930s cinema, Claudette Colbert starred in some of the decade's most iconic films. She won the Best Actress Oscar for her role in the highly acclaimed romantic comedy It Happened One Night opposite Clark Gable and received two additional nominations for her work in 1935's Private Worlds, and 1944's Since You Went Away.
Colbert's other famous projects include the pre-Code hits The Smiling Lieutenant and The Sign of the Cross. Her career continued beyond the Hollywood Golden Age, thriving on theater and television in the 1960s and 70s and receiving a Golden Globe and an Emmy nomination for her work in the 1987 miniseries The Two Mrs. Grenvilles.
11
Barbara Stanwyck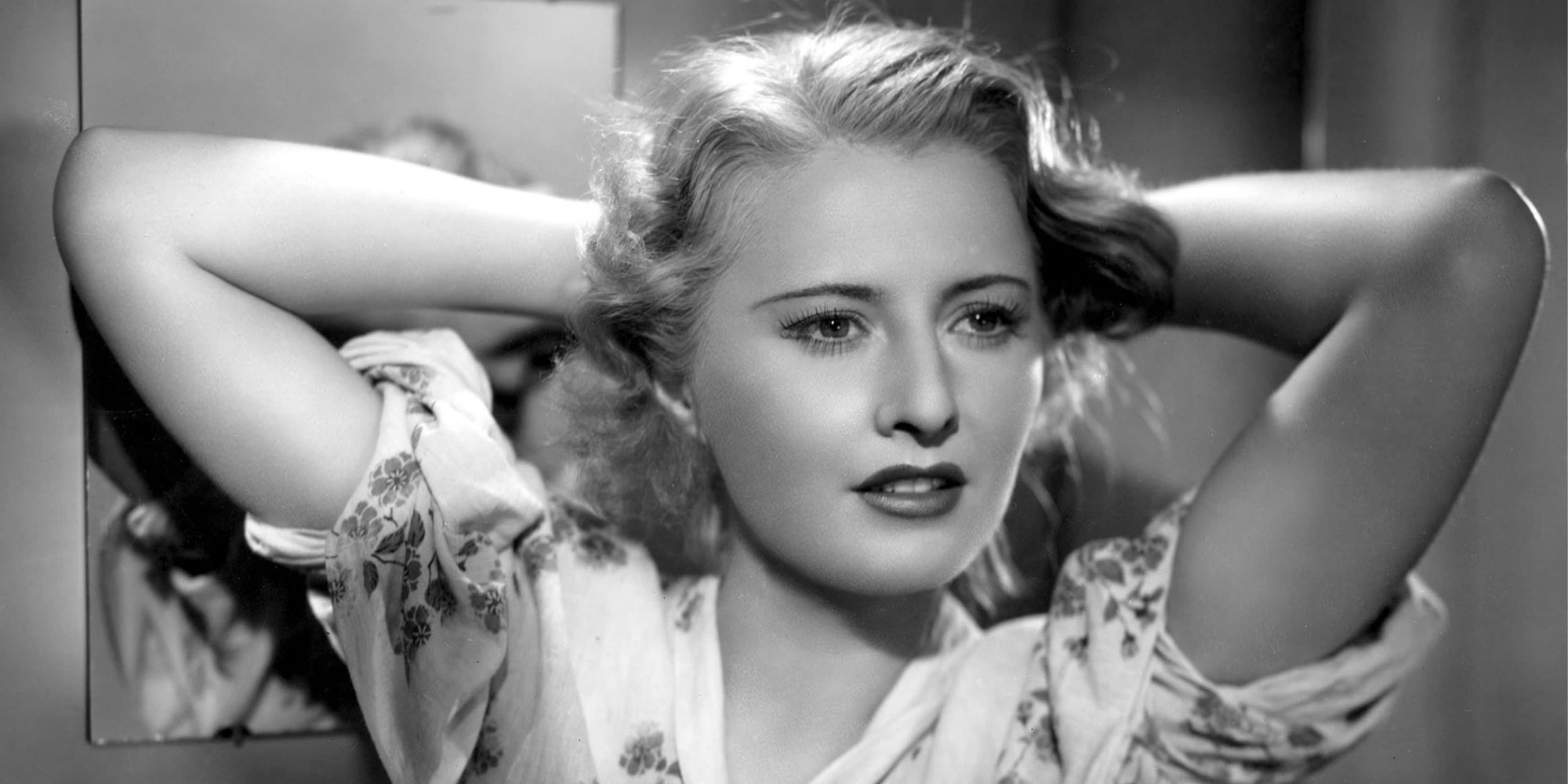 Arguably film noir's greatest femme fatale, Barbara Stanwyck is an icon of the silver screen. The actress rose to prominence thanks to several provocative pre-Code films, most notably Baby Face, which saw her playing a cunning and manipulative woman.
Stanwyck earned her first Oscar nomination for the 1937 melodrama Stella Dallas and received three additional nominations for Ball of Fire, Double Indemnity, andSorry Wrong Number. Her filmography also included the celebrated screwball comedy The Lady Eve, the romantic comedies You Belong to Me and Christmas in Connecticut, and the classic noir The Strange Love of Martha Ivers.
10
Joan Crawford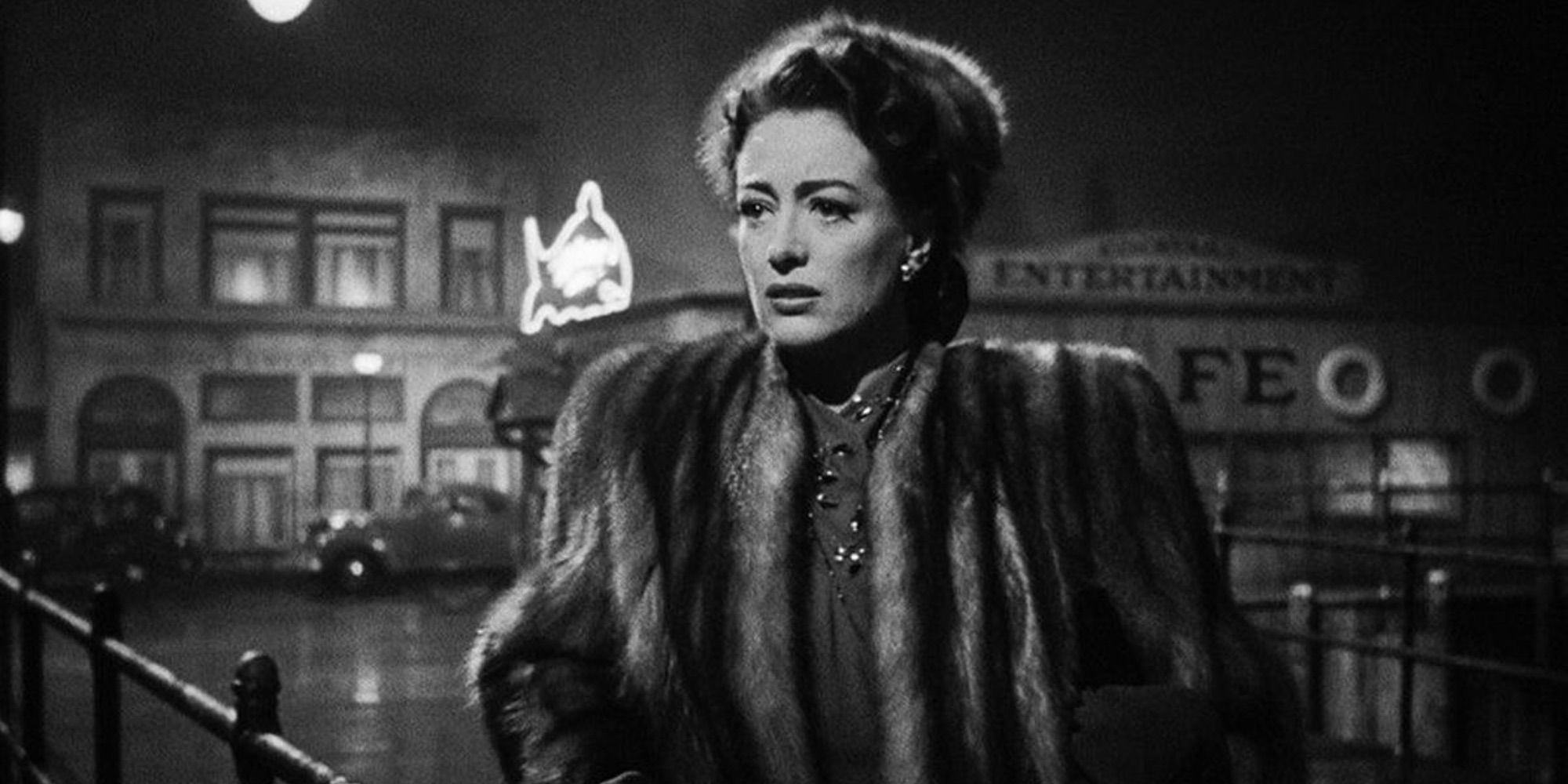 One of the most notorious figures of classical cinema, Joan Crawford spent several years in a complicated and chaotic situation. Her daughter's tell-all book, Mommie Dearest, became an equally inflammatory movie starring Faye Dunaway, nearly erasing her once pristine image as one of Hollywood's most flawless screen beauties.
RELATED: Movies About Classic Hollywood That Are Essential Viewing
However, the new millennium has somewhat rehabilitated Crawford's larger-than-life persona. Nowadays, the actress is back to being celebrated as one of the big screen's most striking beauties and possibly the first movie star. Crawford is best known for her work in celebrated films like Grand Hotel, The Women, Mildred Pierce (for which she won an Oscar), Humoresque, Possessed, Sudden Fear, and Whatever Happened to Baby Jane?
9
Marlene Dietrich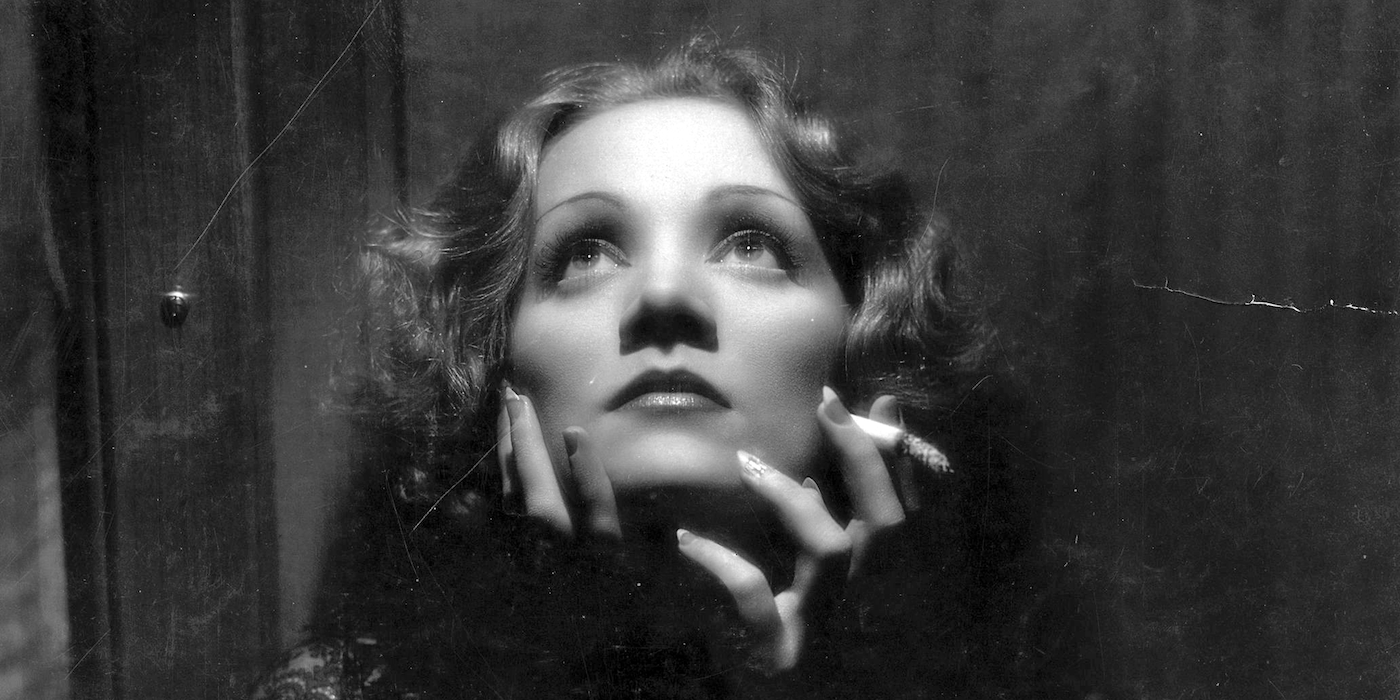 The image of Marlene Dietrich in a tuxedo and smoking a cigar in Morocco has become engraved in pop culture. The German-American actress rose to prominence in the early 30s, achieving international acclaim as Lola-Lola in Josef von Sternberg's seminal 1930 drama The Blue Angel.
Dietrich would receive her sole Oscar nomination for von Sternberg's Morocco and collaborate with the director on five more occasions. Her work in 1932's Shanghai Express and Blonde Venus cemented her place as a screen legend, and her career would continue throughout the next two decades, with successes like A Foreign Affair, Touch of Evil, and Judgment at Nuremberg.
8
Judy Garland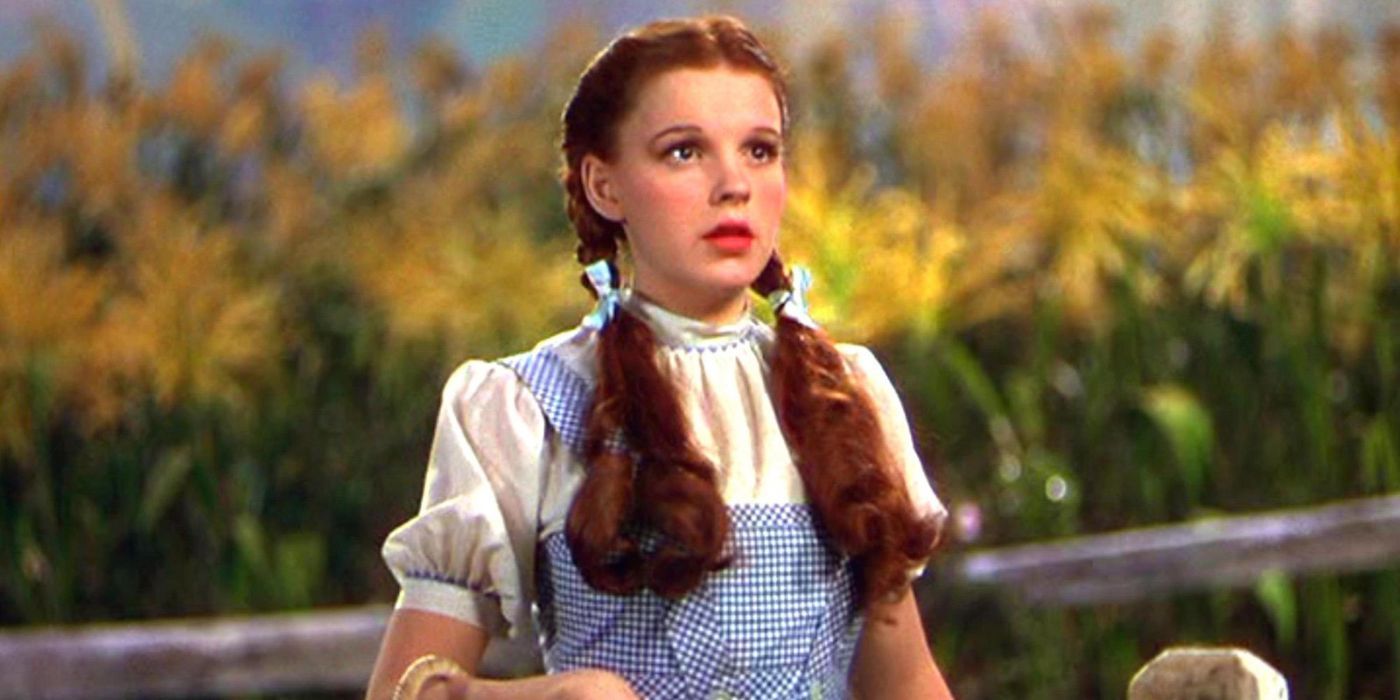 Judy Garland became an enduring cinematic icon with Victor Fleming's 1939 fantasy movie The Wizard of Oz. Renowned for her voice and versatility as a performer, Garland would spend years at MGM, eventually transitioning to adult roles with Vincente Minnelli's musical Meet Me in St. Louis.
RELATED: The Most Memorable Musicals From Hollywood's Golden Age
The actress and singer would receive her first Oscar nomination for her tour-de-force performance in 1954's A Star is Born; her loss against Grace Kelly is often considered among the Academy's most infamous choices, with Groucho Marx calling it "the greatest robbery since Brinks." Garland led a troubled life worsened by MGM's treatment of her, but her legacy as a screen icon and LGBTQ+ icon endures today.
7
Elizabeth Taylor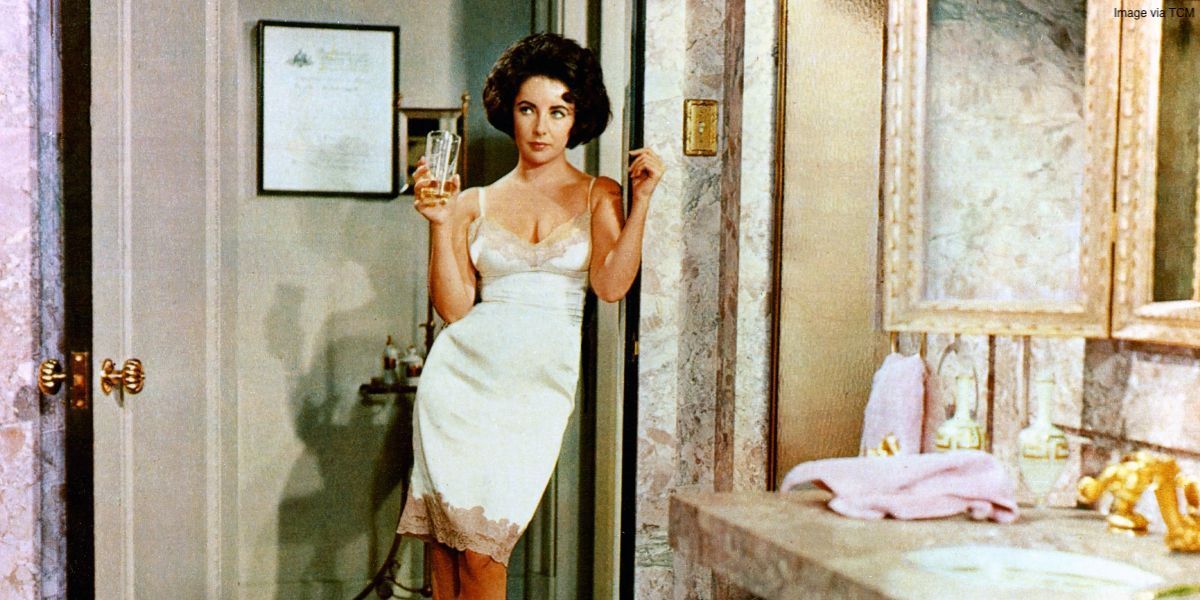 Dame Elizabeth Taylor Hilton Wilding Todd Fisher Burton Burton Warner Fortensky was as famous for her talent as she was for her tumultuous personal life. Taylor's many marriages, affair with Eddie Fisher, and passionate romance with Richard Burton made her a household name in the papers, earning her devotion and derision from audiences.
However, it's Taylor's undeniable talent that made her a legend. Films like A Place in the Sun, Giant, Cat on a Hot Tin Roof, Suddenly Last Summer, and the infamously troubled Cleopatra built her larger-than-life on-screen persona. Taylor won two Oscars, for the mediocre BUtterfield 8 and the much-acclaimed Who's Afraid of Virginia Woolf? a performance widely considered among the all-time best.
6
Marilyn Monroe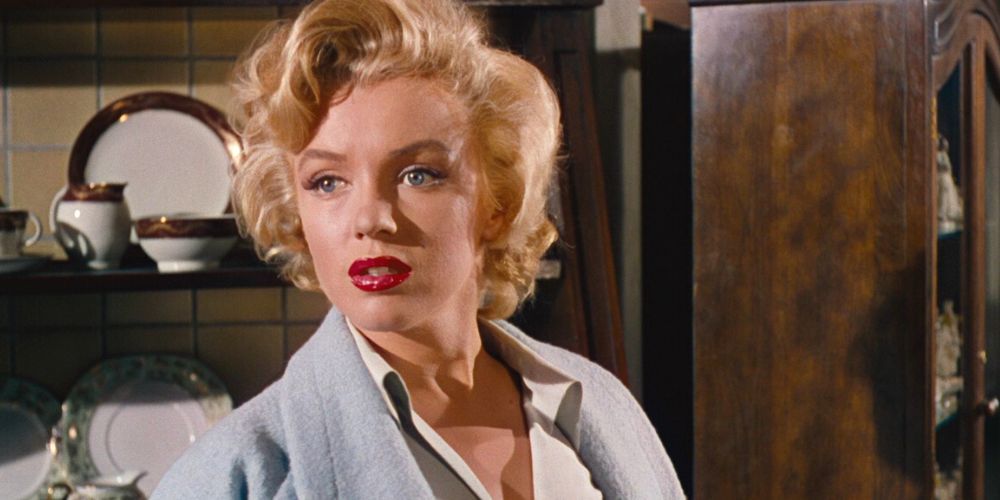 No Hollywood screen legend has been the subject of more biopics than Marilyn Monroe. The woman who came to epitomize "blonde bombshell" had a relatively short but no less iconic career, rising to prominence in the late 40s and becoming one of the defining stars of the 1950s.
Monroe's most famous films include Gentlemen Prefer Blondes, How to Marry a Millionaire, The Seven Year Itch, Some Like It Hot, and The Misfits. Although she was largely seen as a sex symbol at the peak of her career, modern reviewers often laud her as a supremely gifted comedian and a natural in front of the camera, not to mention a timeless pop culture giant and icon of the sexual revolution.
5
Greta Garbo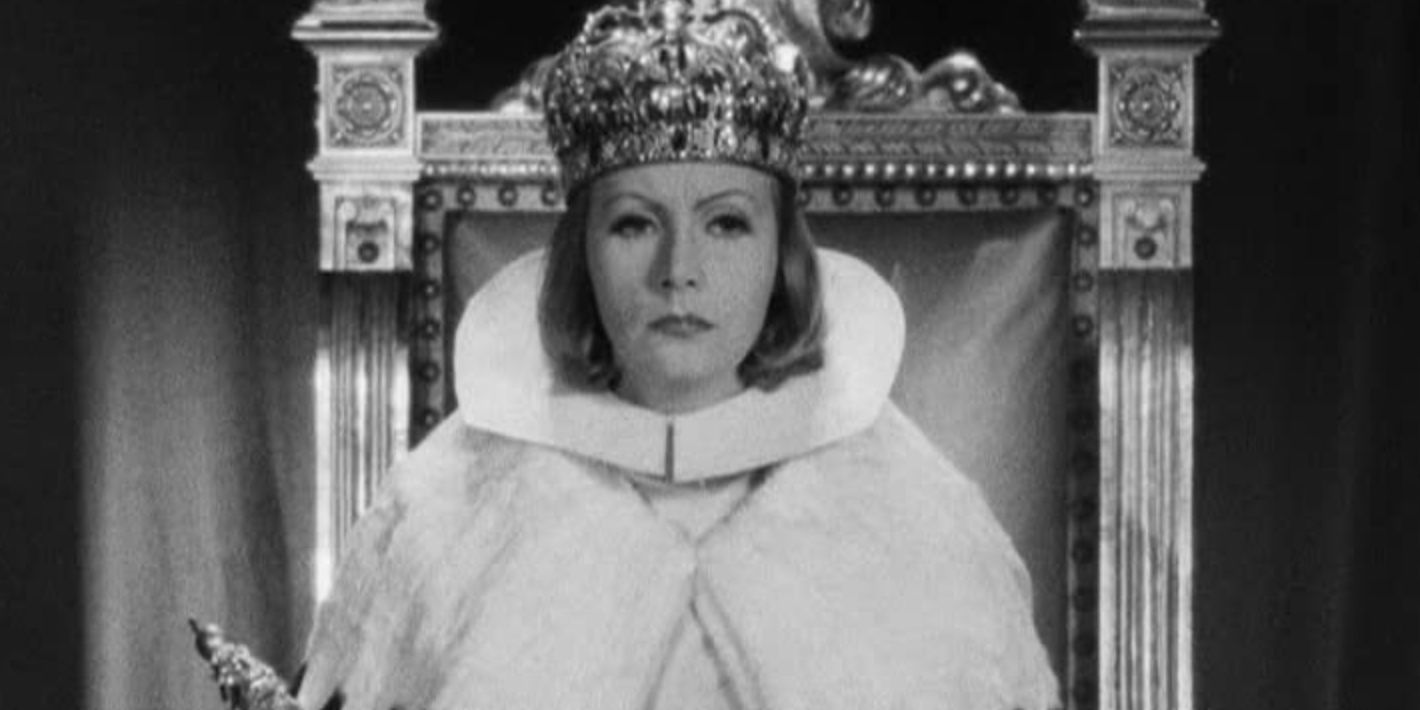 She wants to be alone. Quite possibly classic Hollywood's most elusive leading lady, Greta Garbo was among the few silent film stars that maintained the same fame and success after transitioning to talkies. Garbo's silent career included acclaimed films like Flesh and the Devil and A Woman of Affairs.
Garbo's sound career began with her Oscar-nominated turn in Anna Christie and continued with two more Oscar-nominated roles in Camille and the seminal comedy Ninotchka. Garbo's other successes include Mata Hari, Grand Hotel, and Queen Christina. The actress retired at thirty-five in 1941, cementing her legacy as a woman of mystery and one of classic Hollywood's most acclaimed and illustrious performers.
4
Ingrid Bergman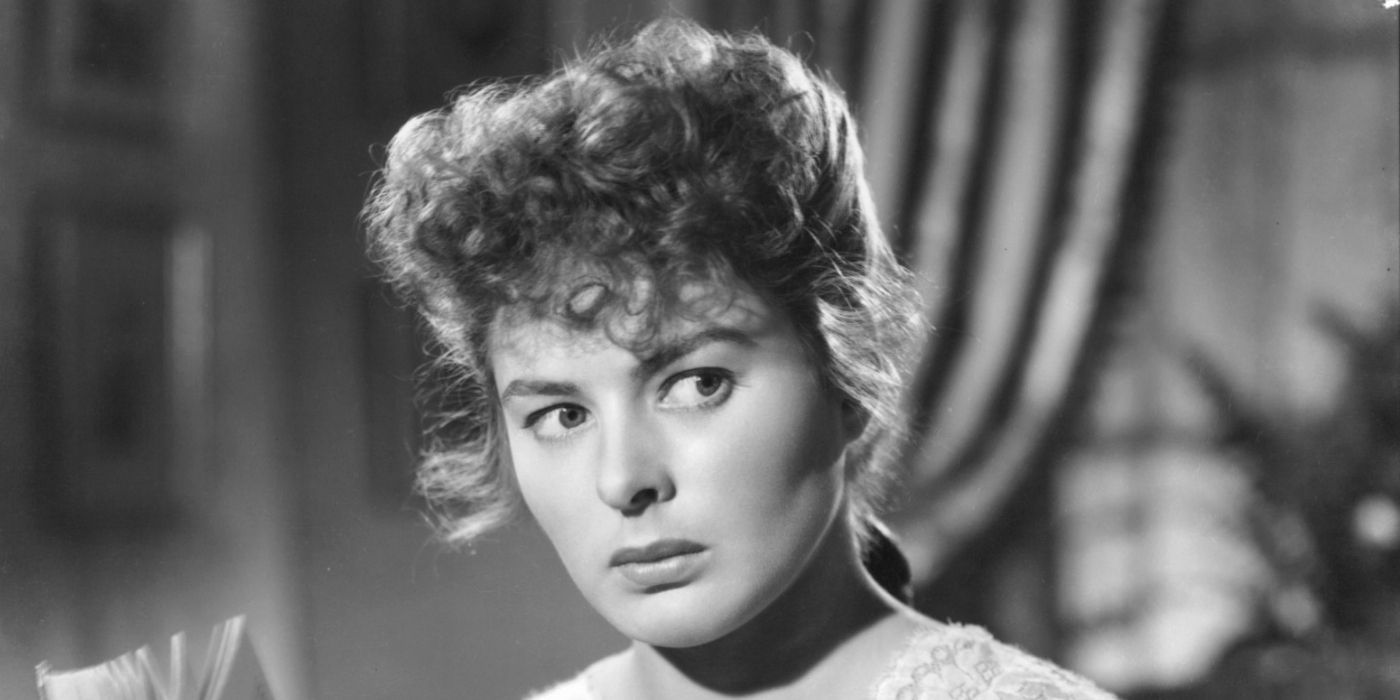 All hail the mighty Ingrid Bergman. One of the most respected actresses of her time, Bergman starred in some of cinema's most iconic films, most notably Michael Curtiz's now-legendary romantic drama Casablanca.
Throughout her celebrated career, Bergman won three Academy Awards for her unforgettable work in Gaslight, Anastasia, and Murder on the Orient Express. Among her other celebrated films are Alfred Hitchcock's rewatchable masterpieces Notorious and Spellbound, the epic war drama For Whom the Bell Tolls, the musical The Bells of St. Mary's, the historical biopic Joan of Arc, and the Italian neorealist drama Stromboli.
3
Audrey Hepburn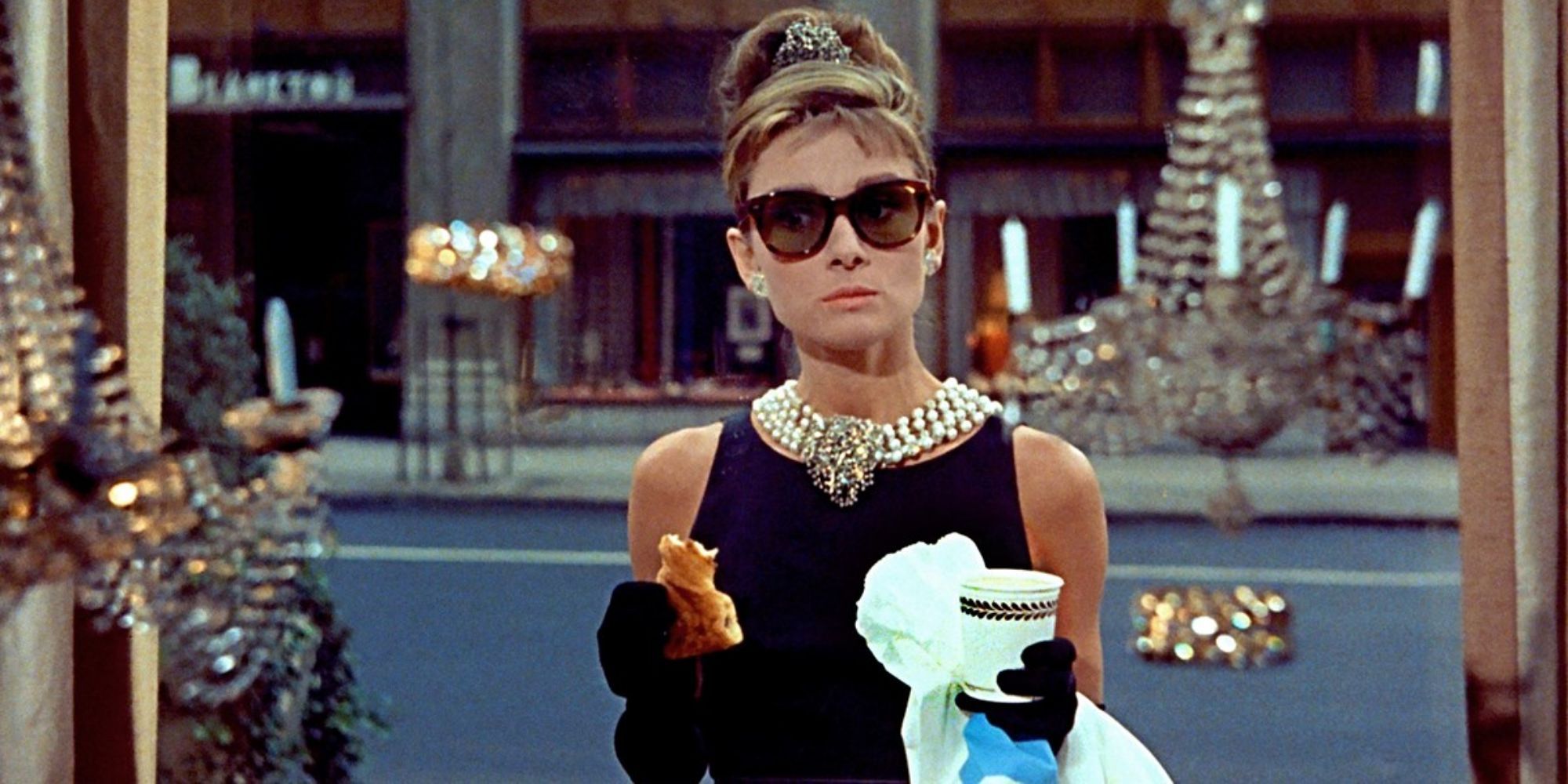 Recognized as a major cinematic and fashion icon, Audrey Hepburn was widely celebrated as one of the most beautiful, gracious, and stylish women of her time. She rose to prominence with roles in the early 50s before achieving international acclaim and winning an Oscar for her performance in William Wyler's romantic comedy Roman Holiday.
RELATED: Great Romantic Comedies That Ruled The Oscars
Hepburn then cemented her place as one of the decade's greatest leading ladies with roles in Sabrina and The Nun's Story, which earned her further Oscar nominations. She continued her success into the 60s, playing her most iconic role, Holly Golightly, in 1961's Breakfast at Tiffany's and appearing in successes like My Fair Lady, Two for the Road, and Wait Until Dark.
2
Bette Davis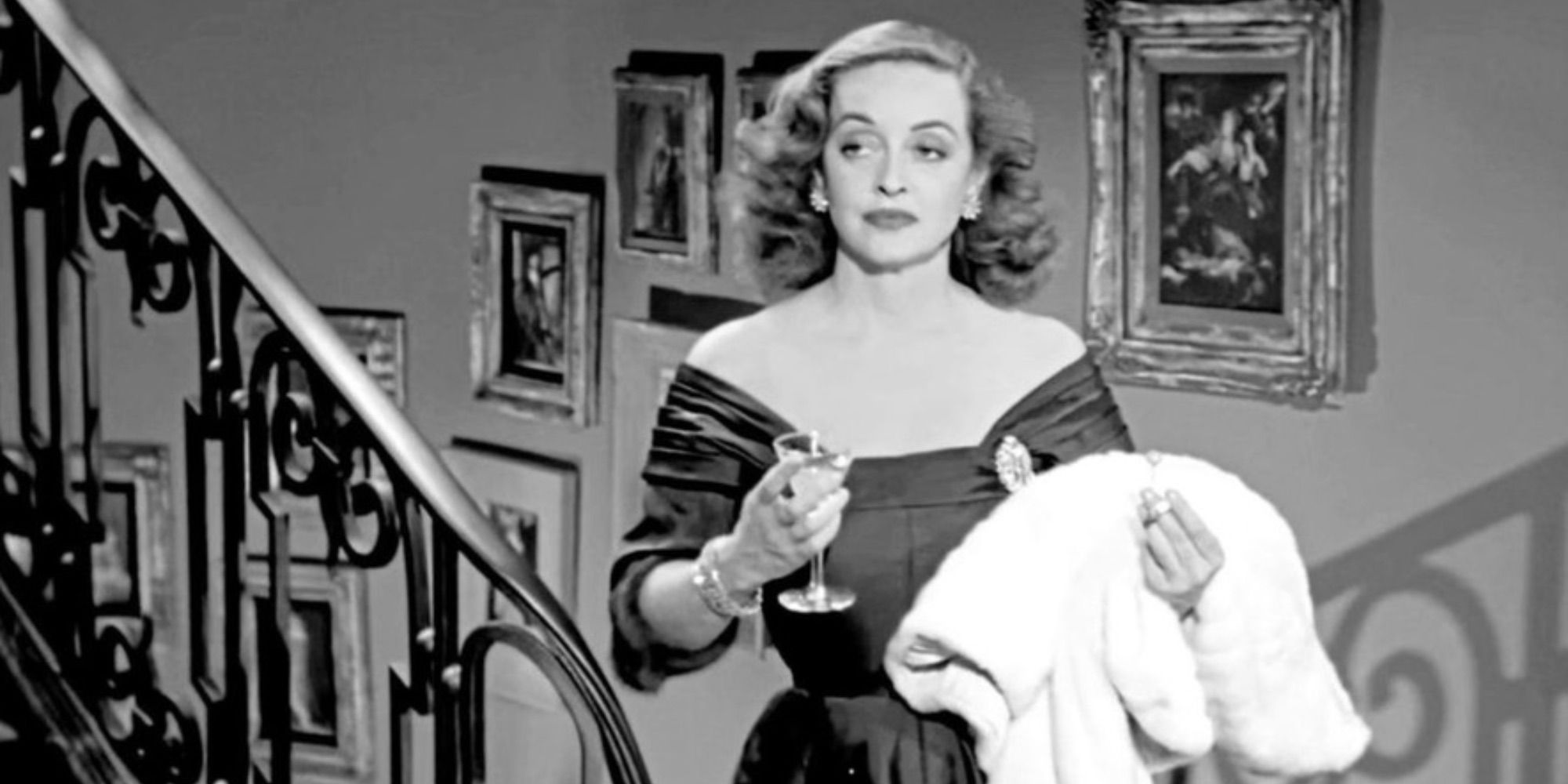 It's not an overstatement to call Bette Davis quite possibly the best actress of classic Hollywood. Daring and unafraid to take on roles many of her contemporaries decried, Davis was a titan of the industry, delivering raw and often adversarial performances that made her the greatest star in the Warner Bros. lot.
Davis rose to prominence with her work in 1934's Of Human Bondage – a performance so great that the Academy allowed voters to write her name on the ballot despite not securing a nomination. Davis would win two Oscars for her roles in Dangerous and Jezebel, securing eight additional nominations in the Best Actress category for her roles in Dark Victory, The Letter, The Little Foxes, Now, Voyager, Mr. Skeffington, All About Eve, The Star, and Whatever Happened to Baby Jane? Infamous for her confrontational and straightforward demeanor, Davis was a true trailblazer who, in her own words, did it the hard way.
1
Katharine Hepburn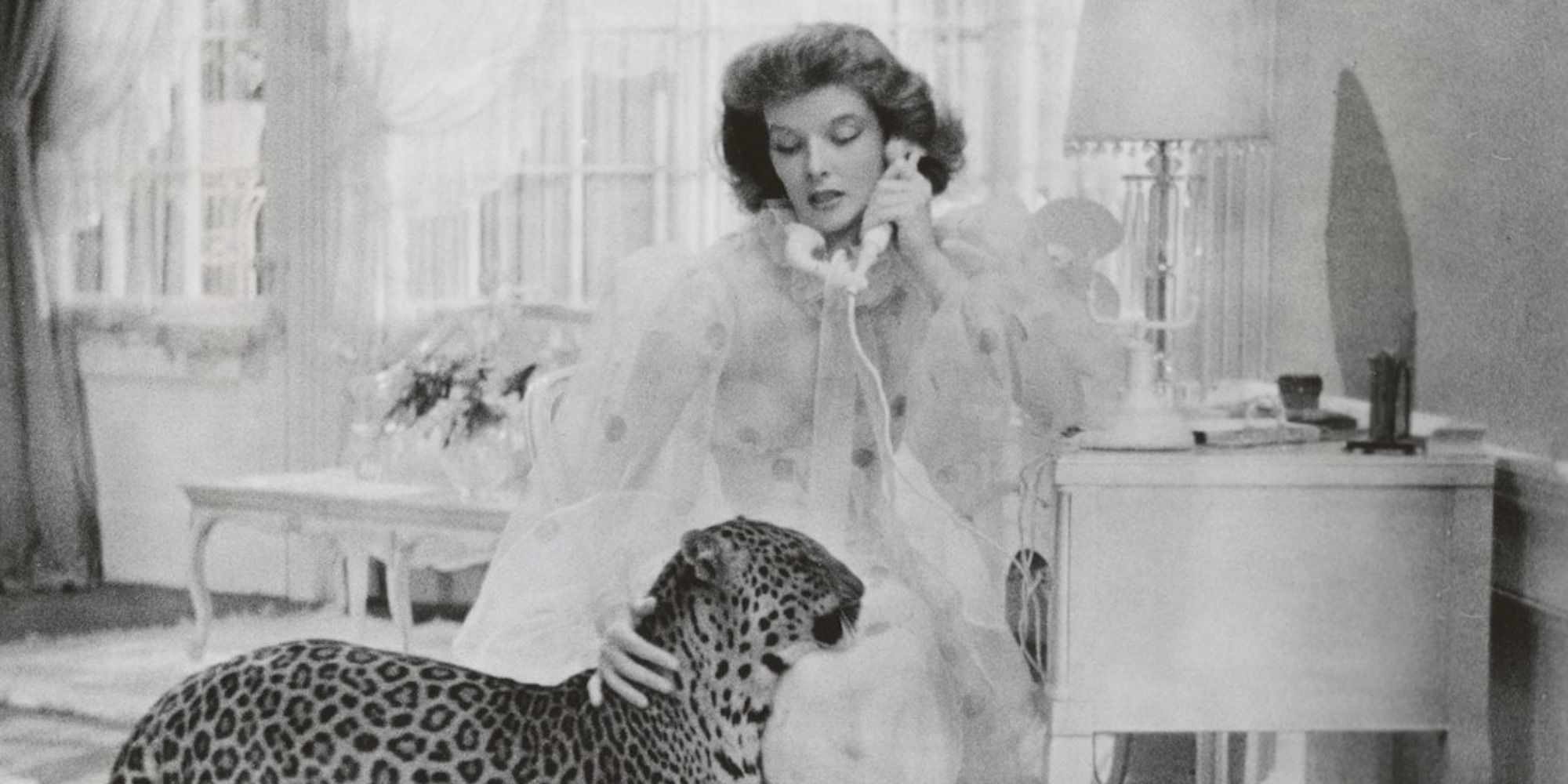 No actress embodies classic Hollywood as perfectly as the mighty Katharine Hepburn. The only performer to win four Lead Actress Oscars, Hepburn began her career in the early thirties and built a commercially and critically successful career that would endure for the next six decades.
Hepburn's resumé is full of timeless classics. From iconic screwball comedies like Bringing Up Baby to romantic comedies like The Philadelphia Story, Woman of the Year, and Adam's Rib to epic adventures like The African Queen, Hepburn's career flourished in nearly every genre. Few performers had her versatility or screen presence, justifying her placement as the all-time greatest female screen icon.
NEXT: Modern Movies To Watch If You Adore Classic Hollywood