The Golden Age of Hollywood was a period of continued excellence and expansion for American cinema. Some of history's most iconic pictures came out during the period, and many actors cemented their enduring legacies as larger-than-life screen paragons who keep inspiring audiences and fellow actors today.
Indeed, many of the Golden Age's greatest actors built impressive resumés full of incredible and influential pictures that remain fan and critical favorites. In 1999, as part of the celebrations of a century of American cinema, the American Film Institute named the ten best actors from classic Hollywood, including some of the big screen's most iconic and timeless performers.
Updated on July 16, 2023, by David Caballero:
The Golden Age of Hollywood keeps beguiling audiences and critics, thanks to its richness of content. Multiple acclaimed and now-legendary productions premiered during this golden period, starring many of the most iconic and revered actors in the medium's long and successful history. From noir stars like Humphrey Bogart to song and dance men like Gene Kelly, these are classic Hollywood's most famous and beloved actors.
15
Gene Kelly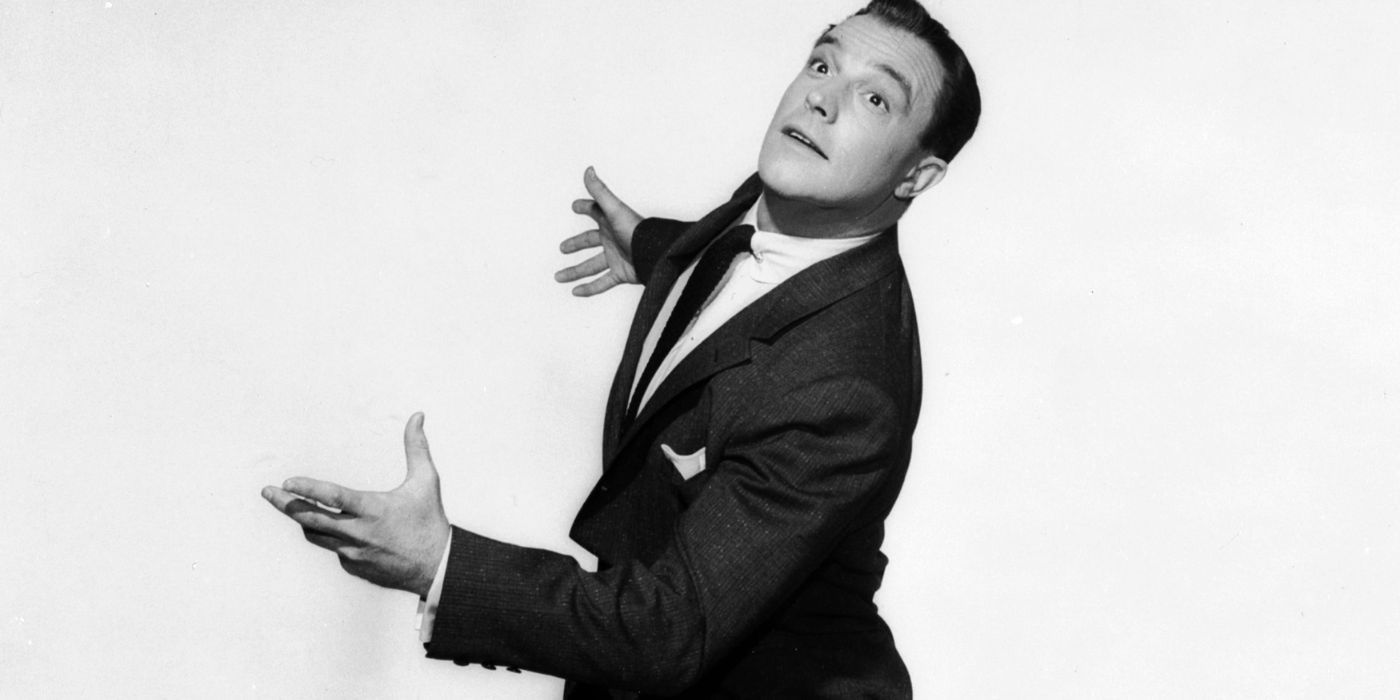 As one of the greatest dancers in classic Hollywood, Gene Kelly starred in some of the golden age's most memorable musicals. He made his film debut with 1942's For Me and My Gal before rising to international prominence with the 1944 romantic comedy Cover Girl opposite Rita Hayworth.
RELATED: Greatest Classic Hollywood Actresses, According To The AFI
Kelly soon became a major star thanks to hits like Anchors Aweigh, which earned him his only Oscar nomination, On the Town, and the one-two punch of An American in Paris and Singin' in the Rain. Kelly continued his career into the 80s, with the now-cult classic Xanadu as his last film before his tragic passing.
14
Laurence Olivier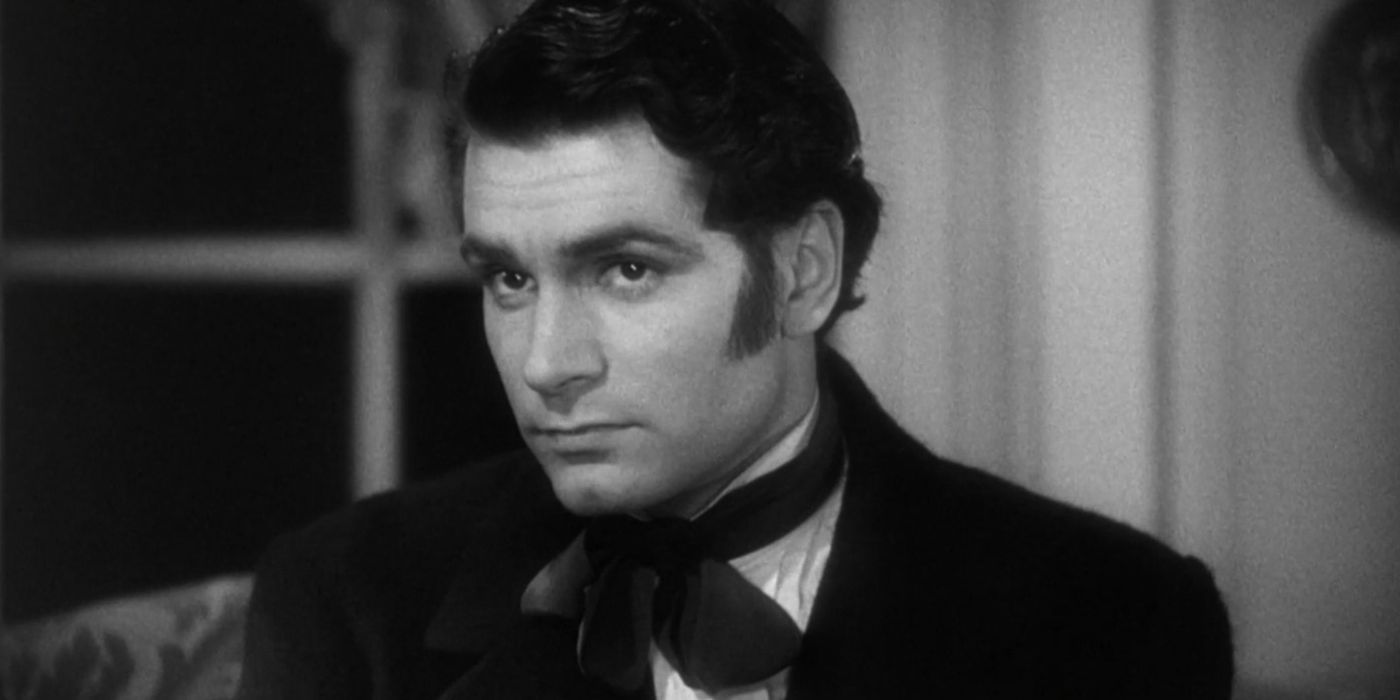 Sir Laurence Olivier is among the most acclaimed Thespians to grace the silver screen. Garnering international acclaim with his stage work, Olivier made his screen debut in the early 30s and earned fame with his portrayal of Heathcliff in the 1939 adaptation of Wuthering Heights.
Olivier then starred in one of Alfred Hitchcock's best and most rewatchable films, Rebecca, and starred and directed a trio of highly regarded Shakespeare adaptations: Henry V, Hamlet, and Richard III. Hamlet won him the Best Actor Oscar; he would receive ten additional nominations throughout his career. Olivier starred in movies into the 1970s, with projects like Sleuth and Marathon Man cementing his legacy beyond classic Hollywood.
13
John Wayne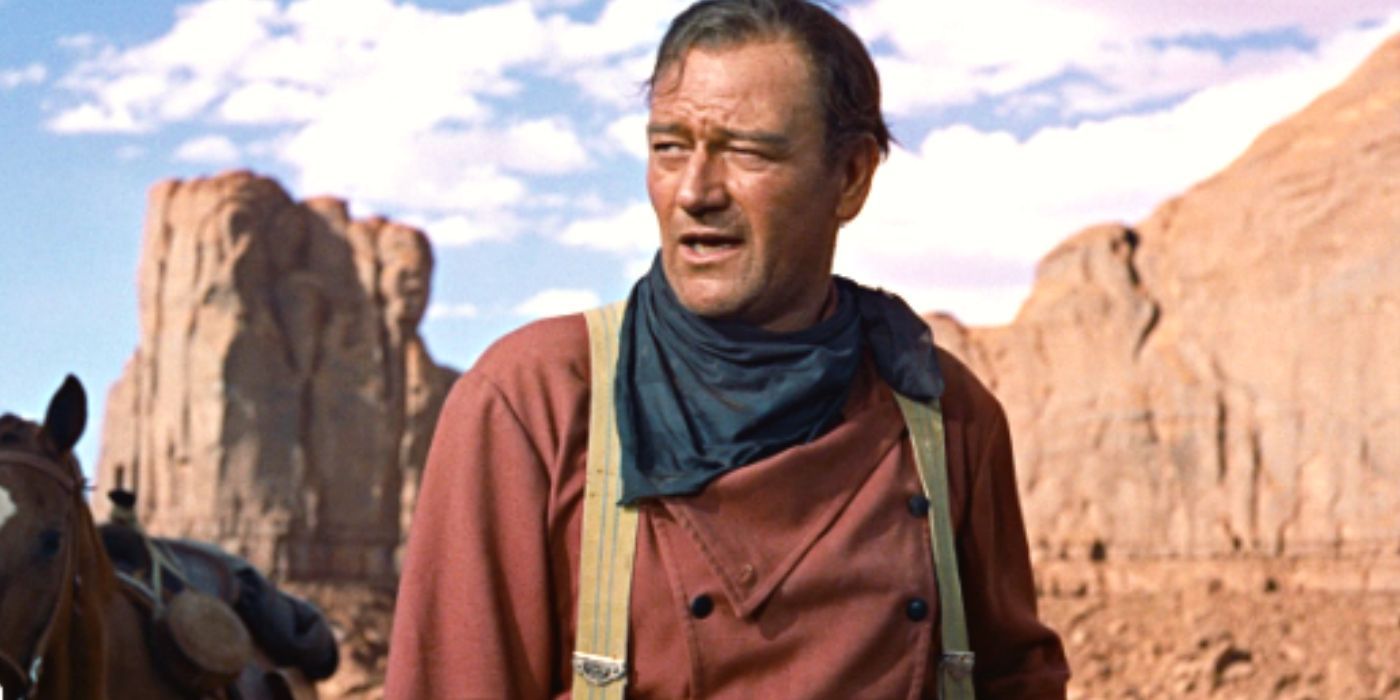 John Wayne is among the most recognizable Western actors, with one of the most successful and long careers in the business. Debuting during the Silent Age, Wayne played several roles throughout the 1930s before becoming a household name with John Ford's 1939 seminal Western Stagecoach.
What followed were four decades of continuous success with films like Red River, The Quiet Man, The Searchers, Rio Bravo, and True Grit, which won him the Best Actor Oscar. Throughout his career, he received two additional Oscar nominations and three Golden Globe Awards. Wayne is a silver screen icon, widely considered the most iconic actor in the Western genre and a defining figure in 1950s Americana.
12
Gregory Peck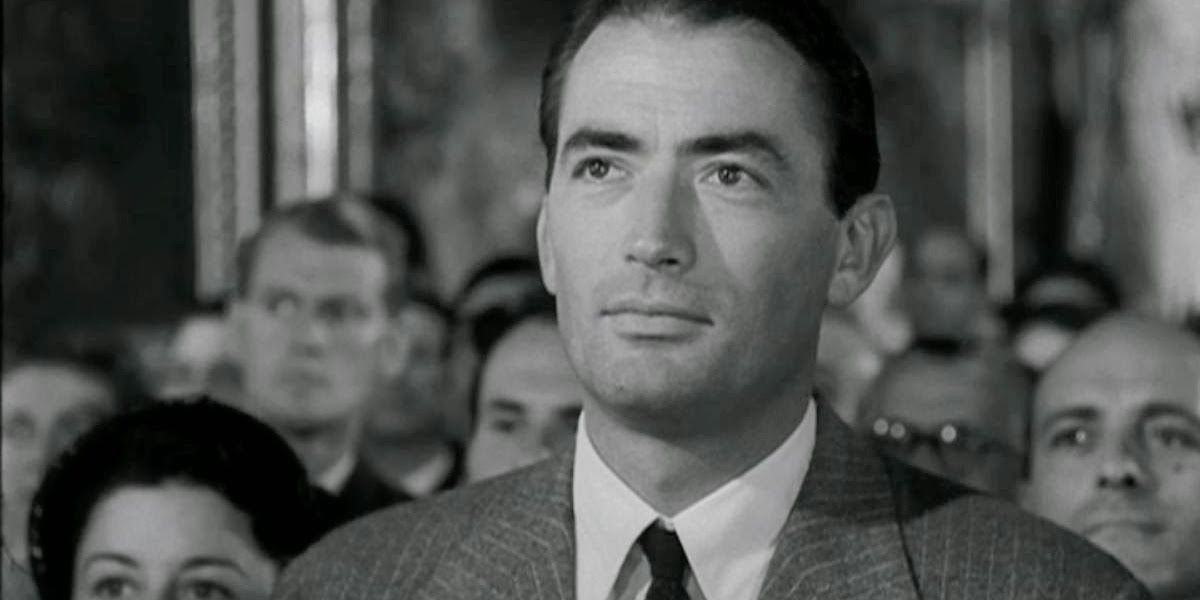 1944's The Keys of the Kingdom was Gregory Peck's ticket to international success, earning him an Oscar nomination and kickstarting his career as a leading man. His career would flourish throughout the 1940s, thanks to films like The Valley of Decision, Spellbound, and Gentleman's Agreement.
The 1950s saw Peck becoming one of Hollywood's top stars, with hits like The Snows of Kilimanjaro andRoman Holiday. Peck cemented his legacy as a legend with his Oscar-winning turn in 1962's To Kill a Mockingbird, considered among the all-time best courtroom dramas.
11
Gary Cooper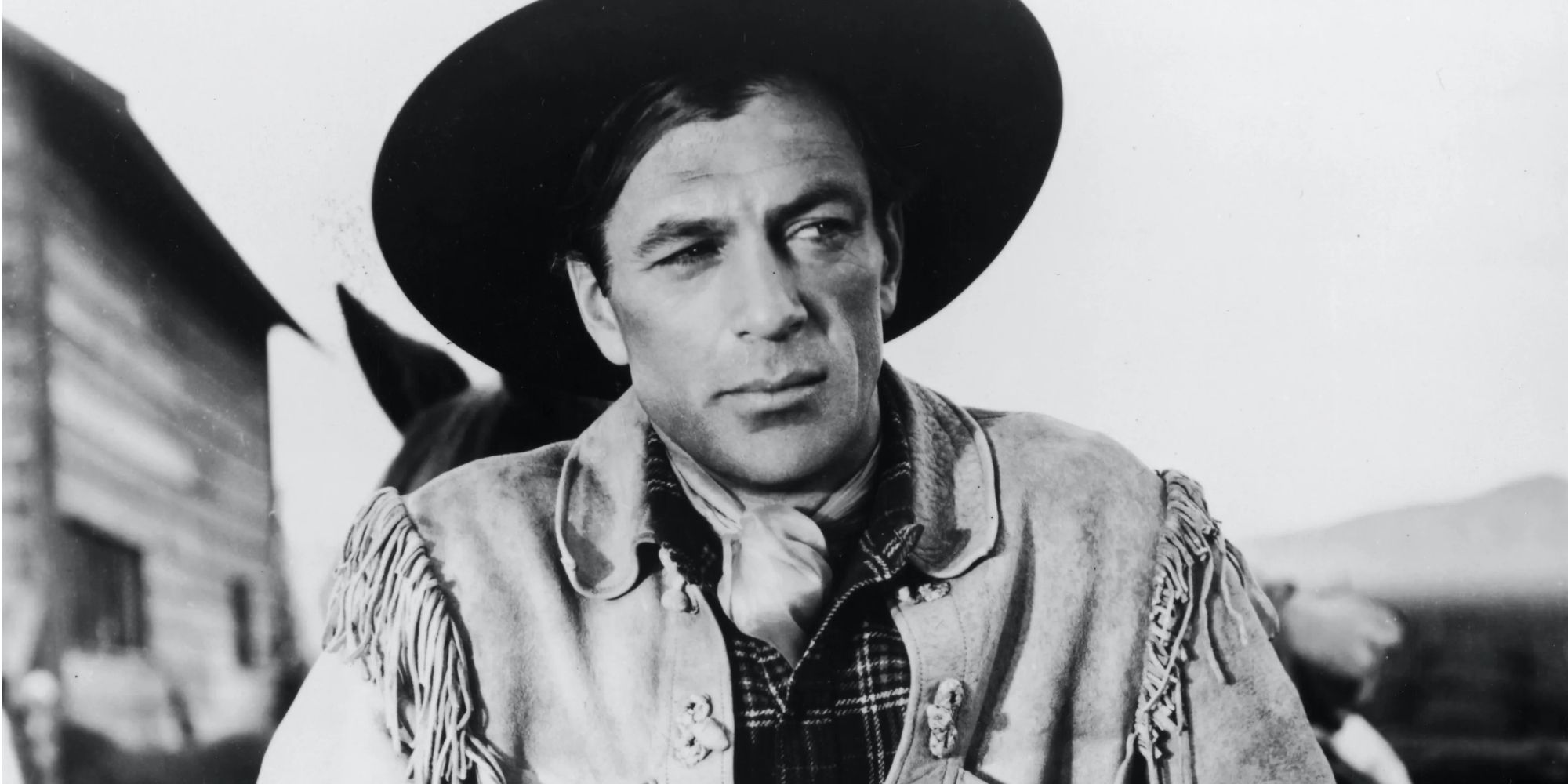 Gary Cooper was among the first actors to win two Best Actor Oscars, prevailing for his performances in Sergeant York and High Noon. His career began during the Silent Era and achieved international levels with 1939's The Virginian. Films like 1932's A Farewell to Arms and 1936's Mr. Deeds Goes to Town solidified him as a leading man and box office draw.
The 1940s saw Cooper cement his reputation as the ultimate everyday hero with films like Meet John Doe, The Pride of the Yankees, and For Whom the Bell Tolls. Cooper's career evolved in the 1950s, with grittier roles in projects like High Noon and Friendly Persuasion, continuing into the 1960s until his tragic passing in 1961.
10
Charlie Chaplin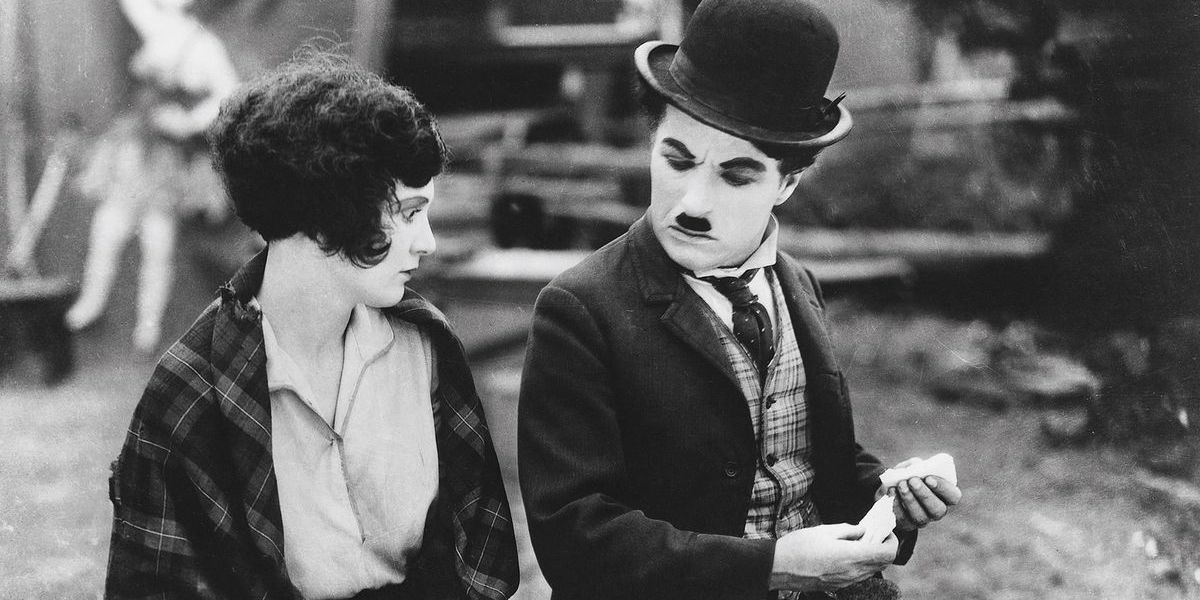 Widely considered the greatest and most recognizable star from the silent era, Charlie Chaplin is also one of the big-screen most emblematic figures. The actor rose to prominence following the foundation of United Artists, which granted him complete control over his pictures. 1921's The Kid turned him into a star, paving the way for a successful and decade-spanning career.
RELATED: Charlie Chaplin's Funniest Scenes
Chaplin refused to move to sound pictures for years, producing two of his most iconic silent films — City Lights and Modern Times — while talkies were quickly proliferating. He finally made his sound debut with the now-revered 1940 satire The Great Dictator, an open mockery of Adolf Hitler. And while his career declined in the 40s following communism suspicions, Chaplin's legacy as a performer has already been secured.
9
Spencer Tracy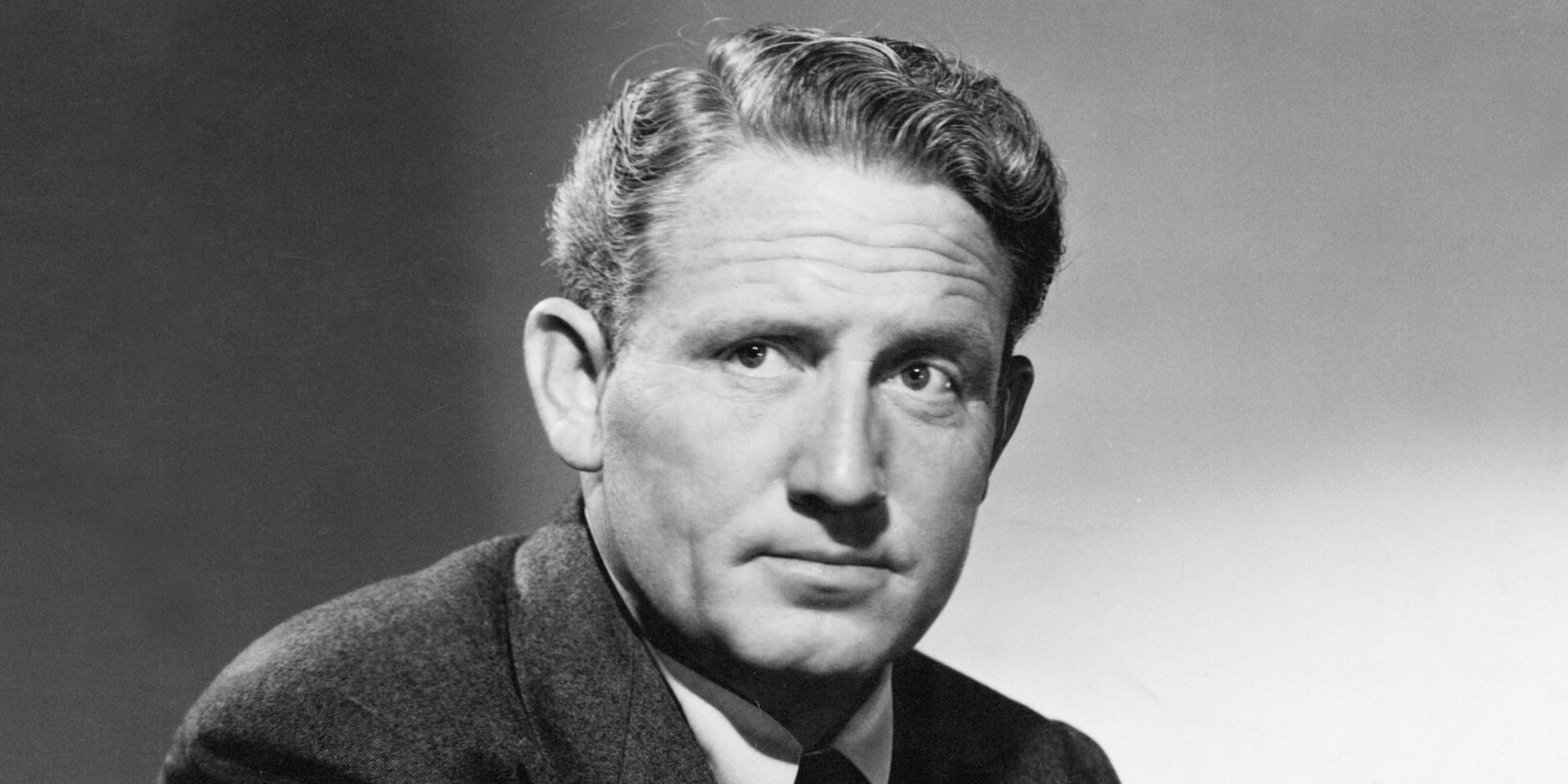 Spencer Tracy was the first actor to win back-to-back Best Actor Oscars, a feat that has only been achieved once again. Renowned for his naturalistic approach and rejection of method acting and other experimental techniques of his time, Tracy was one of classic Hollywood's leading figures, starring in multiple hits and earning acclaim for his versatility and mastery of numerous genres.
However, Tracy is perhaps best known for his numerous films opposite his long-time partner Katharine Hepburn. The pair starred in nine movies, including classics like Woman of the Year, Adam's Rib, and Guess Who's Coming to Dinner. Tracy also led several major hits alone, most notably the original Father of the Bride, The Old Man and the Sea,and Judgment at Nuremberg.
8
James Cagney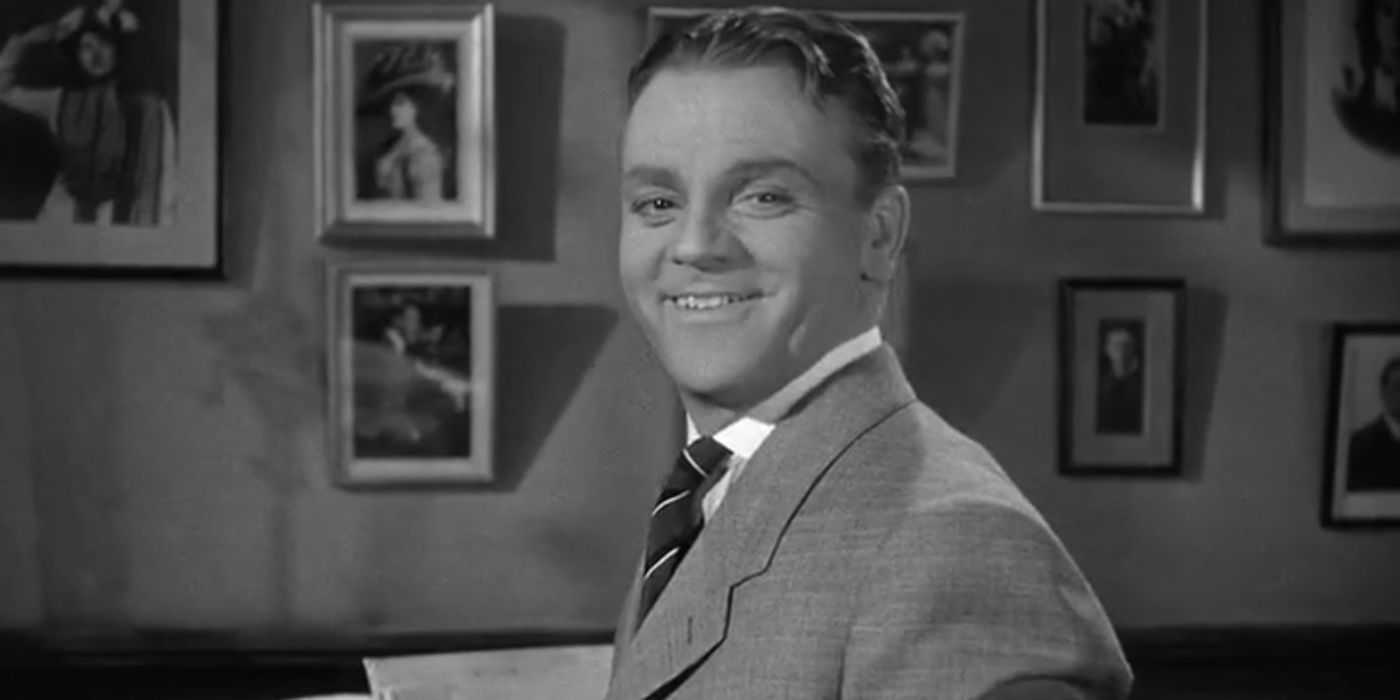 A bonafide triple threat, James Cagney was famous for his acting, dancing, and directing abilities. The actor rose to international prominence during the 1930s thanks to films like The Public Enemy and Angels with Dirty Faces, crafting a tough-guy persona that would define much of his early career.
RELATED: Great Crime Movies Under 90 Minutes Long
1942 was a turning point for Cagney's career. The actor starred in the classic Yankee Doodle Dandy, a musical biopic that allowed him to play against type, winning the Best Actor Oscar. Cagney's career would continue flourishing throughout the 40s and 50s, thanks to films like White Heat, Kiss Tomorrow Goodbye, and Love Me or Leave Me.
7
Clark Gable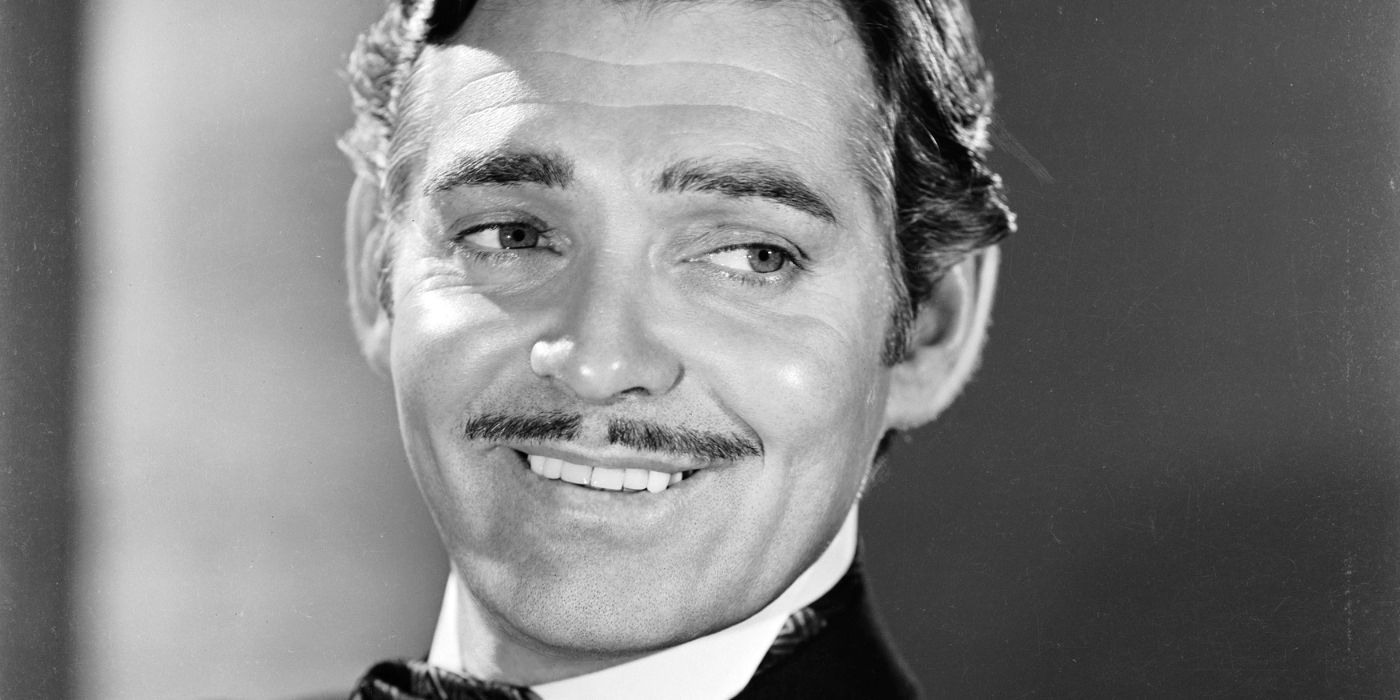 Rising to prominence during the silent era, Clark Gable achieved international fame and acclaim during the 1930s, eventually becoming one of the most beloved and commercially successful stars of the Golden Age. Gable won the Oscar for his performance in the classic romantic comedy It Happened One Night, cementing his place as one of the business' leading figures.
Gable found further success with his performance as Rhett Butler in 1939's Gone with the Wind, now considered among the all-time best films. Gable's career would continue thriving for the next two decades; his final film, The Misfits, saw him co-starring opposite Marilyn Monroe. Curiously, it would be the last picture for both legendary actors.
6
Henry Fonda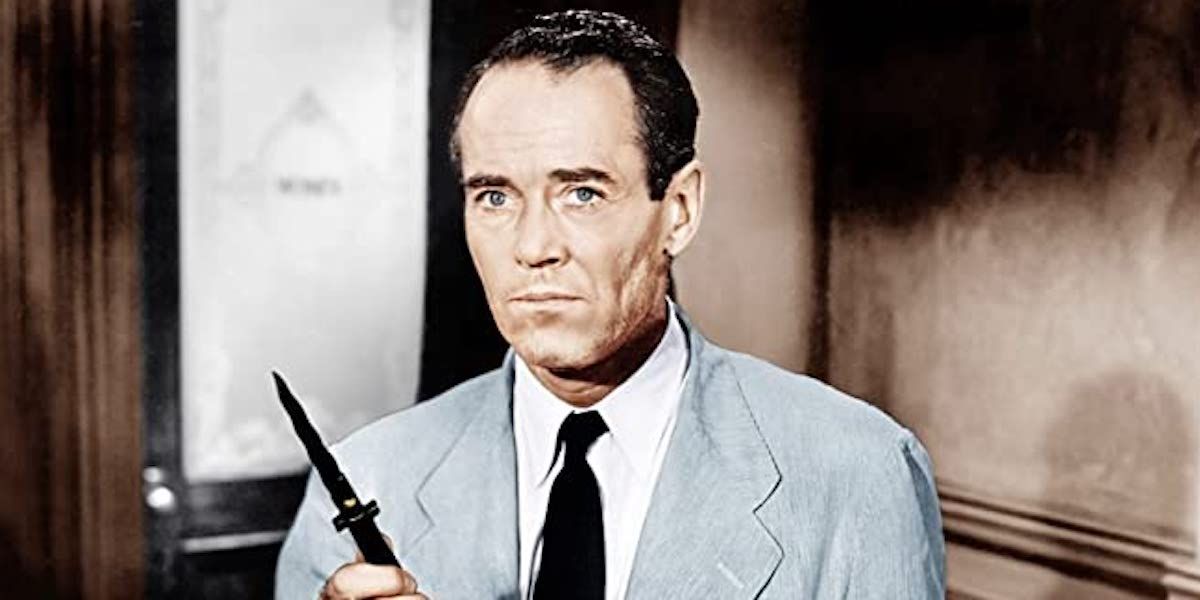 Henry Fonda was among classic Hollywood's most relatable heroes, a guy-next-door anyone could root for. He became a household name with performances in films like Jezebel and Young Mr. Lincoln before achieving universal critical and commercial success with John Ford's 1940 Americana masterpiece The Grapes of Wrath.
The 40s and 50s were crucial for Fonda's legacy, with the actor starring in multiple acclaimed pictures, including The Lady Eve and 12 Angry Men. Despite his numerous on-screen triumphs, Fonda wouldn't win an Oscar until 1982, thanks to his performance in the family drama On Golden Pond, which saw him co-starring opposite his daughter, Jane Fonda.
5
Fred Astaire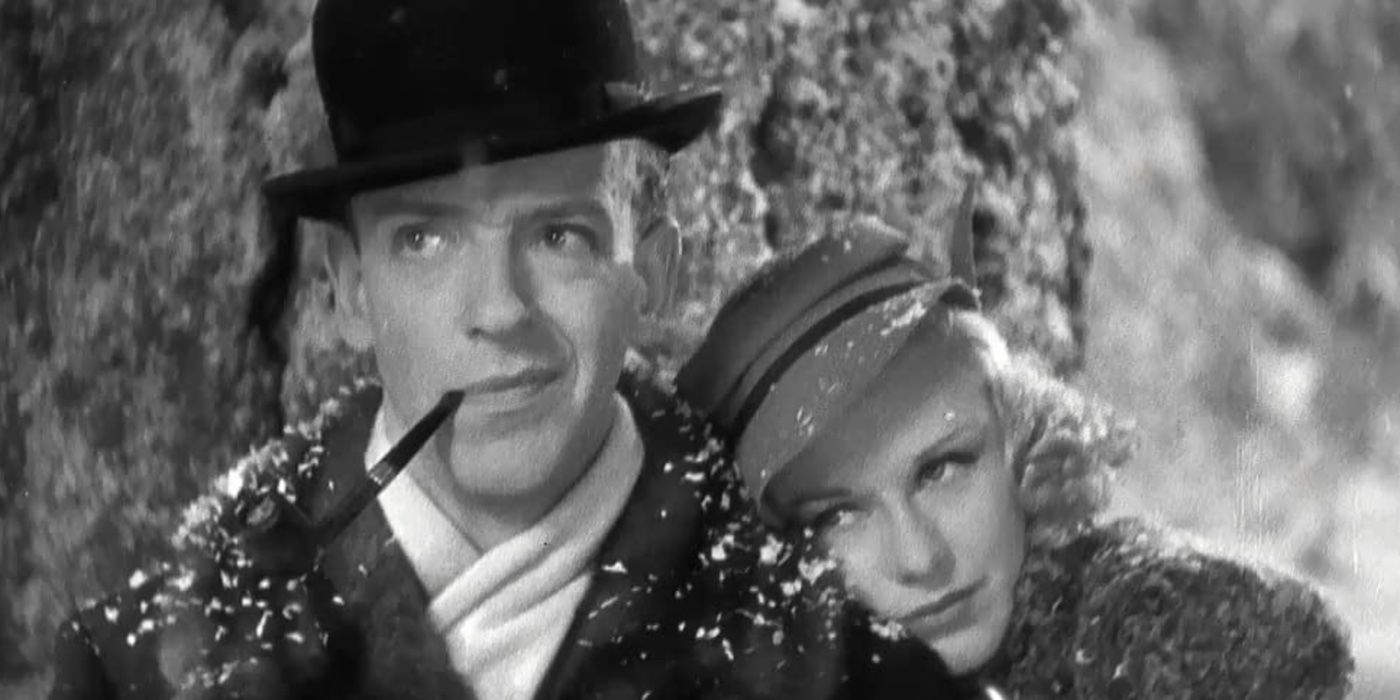 Widely considered the best dancer in classic Hollywood, Fred Astaire became a cultural icon thanks to his many popular movies, many of which co-starred the equally gifted Ginger Rogers. Astaire's career spanned seven decades and included successful stints in movies, television, and theater, solidifying his legacy as one of America's leading entertainers.
Astaire's most well-known films are Top Hat, Swing Time, Holiday Inn, The Band Wagon, and Funny Face. Astaire's only Oscar nomination came thanks to 1975's The Towering Inferno, although he won an honorary award in 1950. Today, many of Astaire's partnerships with Rogers are often included among the all-time best and most rewatchable movie musicals.
4
Marlon Brando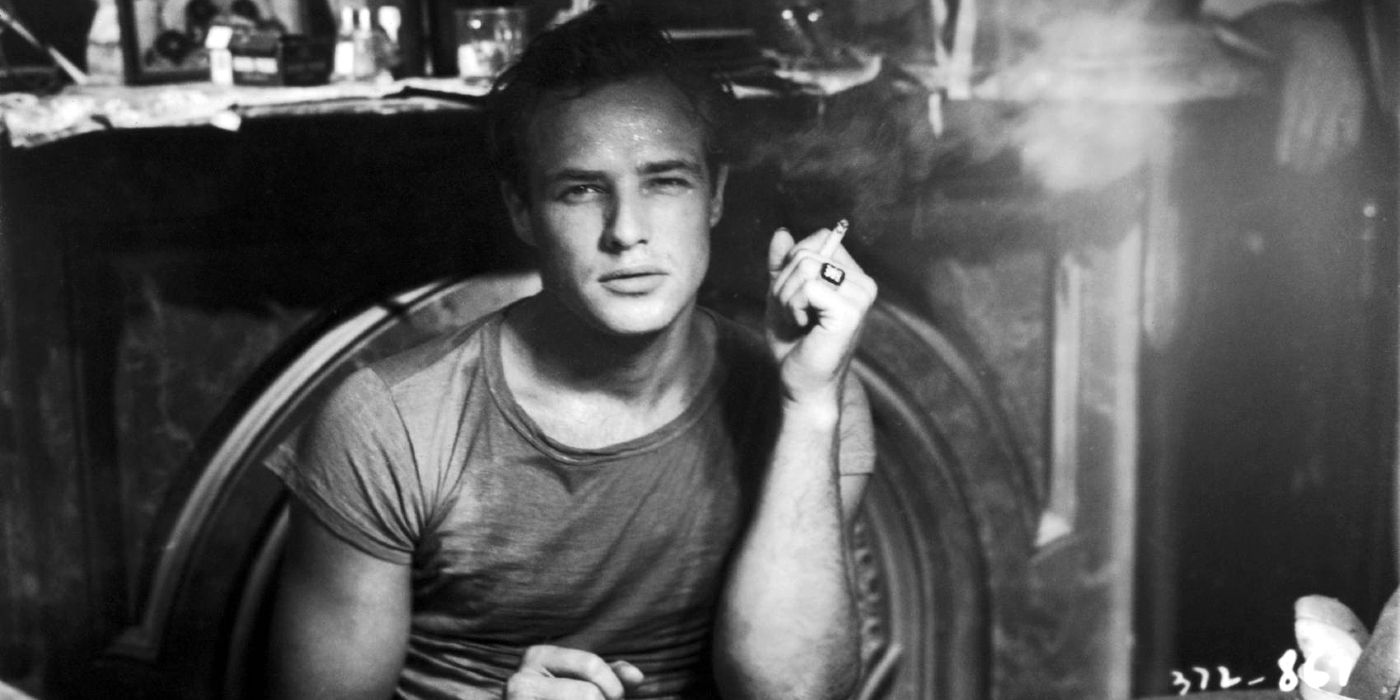 Method acting became huge in Hollywood thanks to many up-and-coming performers, particularly Marlon Brando. The young actor, a student of Stella Adler, became celebrated for his intense and immersive technique, resulting in raw and poignant performances that cemented his legacy as a screen titan.
Brando won his first Oscar for portraying Stanley Kowalski in Elia Kazan's 1951 dramatic masterpiece A Streetcar Named Desire. Three years later, he would win another Oscar for his groundbreaking and lauded work in Kazan's On the Waterfront, a performance often considered among the all-time best. Brando would continue acting for the next two decades, winning a third Oscar for his now-iconic turn as Vito Corleone in Francis Ford Coppola's The Godfather.
3
James Stewart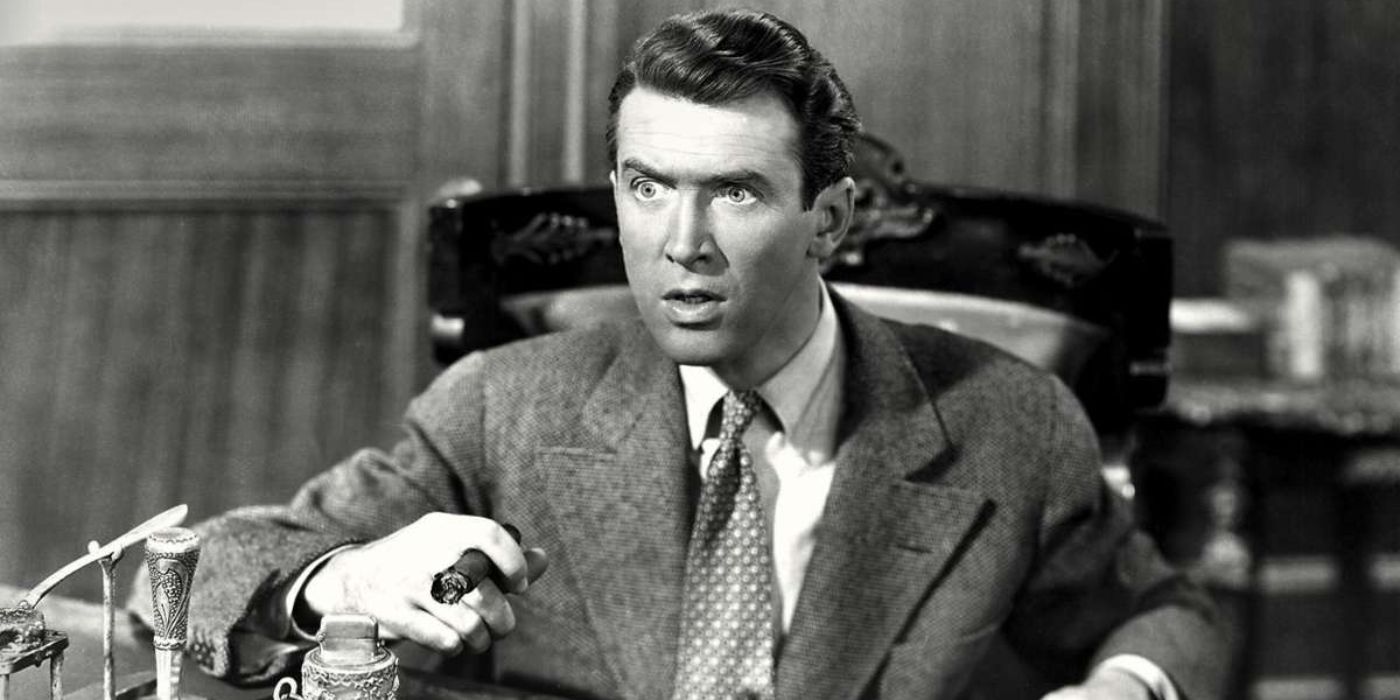 In the pantheon of "everyman" actors, none reigns higher than James Stewart. In his nearly sixty-year career, Stewart starred in multiple iconic pictures, with his name becoming synonymous with prestige and box-office success during Hollywood's Golden Age.
RELATED: The Best Films Of The 1940s, According To IMDb
A Princeton graduate, Stewart's ticket to fame was his early collaborations with Frank Capra, especially 1939's political comedy Mr. Smith Goes to Washington, which earned him the first of five Oscar nominations. He would win his only competitive Oscar a year later for his work in the pioneering romantic comedy The Philadelphia Story, continuing his success in the 1940s with the Christmas classic It's a Wonderful Life. The 1950s would also be kind to Stewart, with the actor starring in several hits, including the Alfred Hitchcock gems Rope, Rear Window, and Vertigo.
2
Cary Grant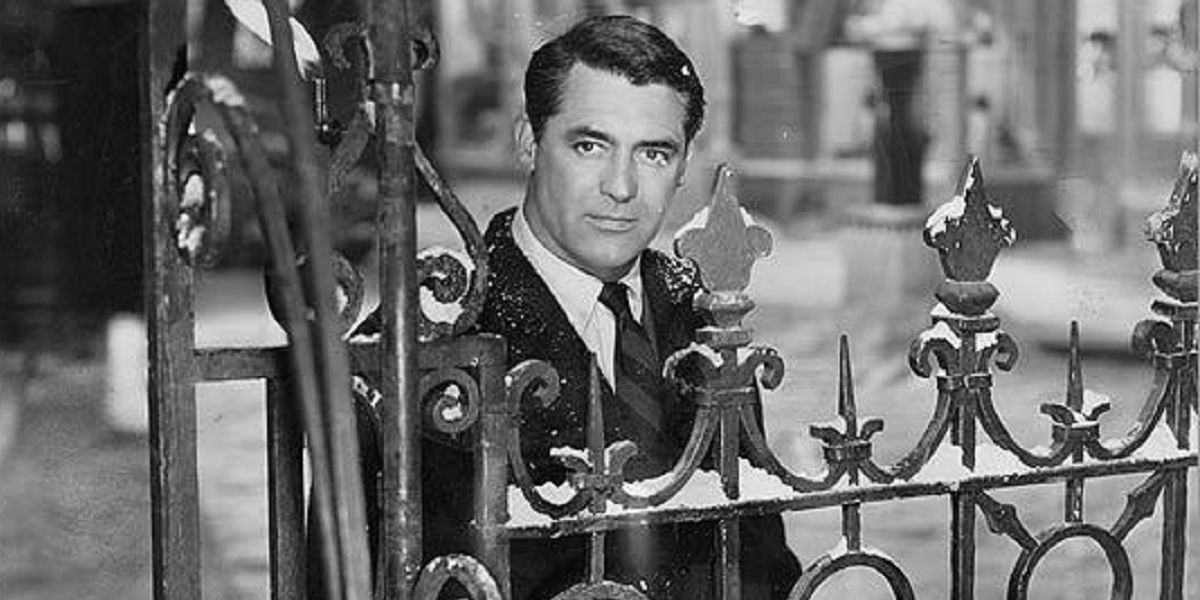 Cary Grant is one of the most well-known figures of classic Hollywood, a respected actor and celebrated comedian who perfected the "leading man" persona. Grant built his fame by starring in some of the all-time best screwball comedies, including The Awful Truth, Bringing Up Baby, and His Girl Friday.
The 1950s saw Grant starring in many Hitchcock films that would cement his legacy, including Notorious, Suspicion, To Catch a Thief, and especially North by Northwest. He would also star in several romantic comedies like An Affair to Remember and Indiscreet. Grant's fame and acclaim would carry onto the 60s with hits like That Touch of Mink and Charade. Although he never won a competitive Oscar, Grant won an honorary award in 1970.
1
Humphrey Bogart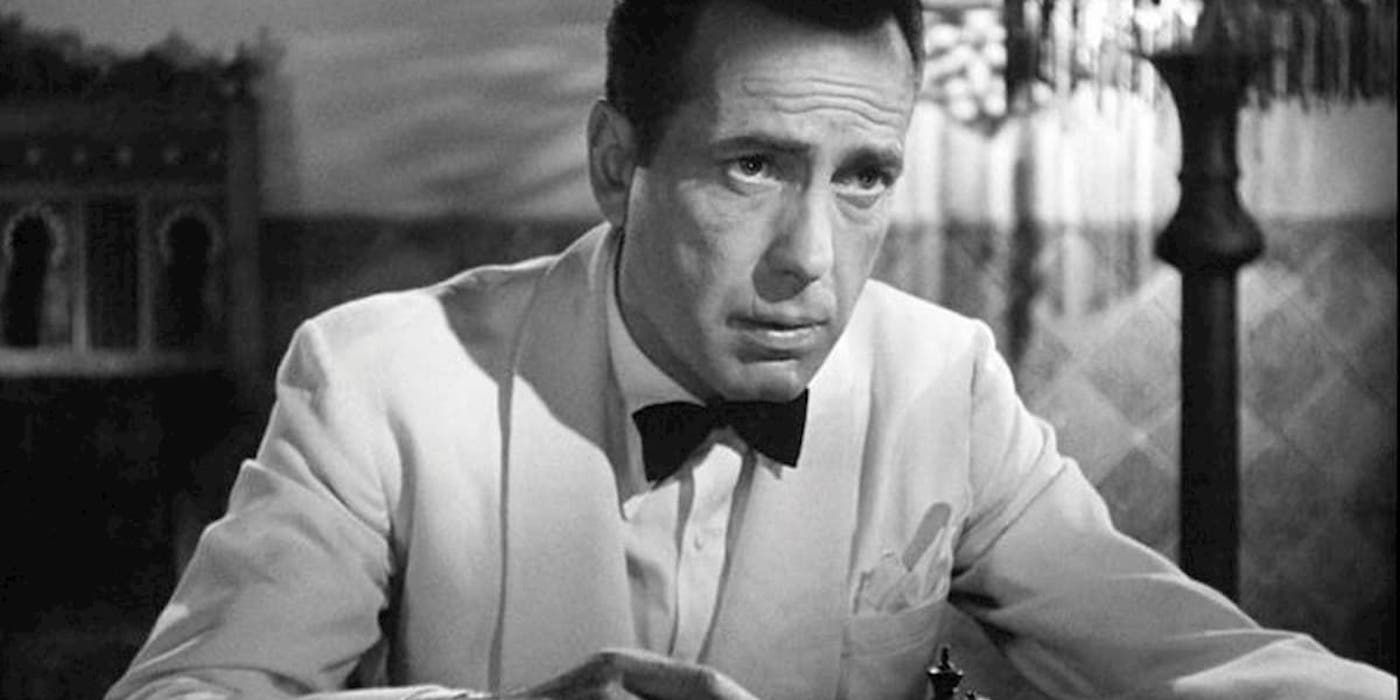 Quite possibly the most recognizable actor from classic Hollywood, Humphrey Bogart built a career many would kill for. He began his acting journey in the early 30s, starring in several stage shows before receiving his breakthrough role in The Maltese Falcon, often considered a pioneering entry into film noir.
A year later, Bogart secured his place in immortality thanks to his role in Casablanca and would later become a staple in film noir, thanks to major hits like The Big Sleep, Key Largo, and In a Lonely Place. He would win his only Oscar for 1951's The African Queen, continuing his success throughout the 50s with films like The Barefoot Contessa and Sabrina. Bogart was among the few classic Hollywood actors to die during the Golden Age, succumbing to cancer in 1957.
NEXT: Modern Movies To Watch If You Adore Classic Hollywood