There's nothing quite like immersing yourself in the comfort of your favorite TV show. On the contrary, there's also nothing quite like reaching the final season and realizing that's it. There are no more episodes to go, no more cold opens you've missed, and no more anecdotes to laugh about. While rewatching the show again might not be a healthy option, there are always theories, spin-offs, and debates to partake in.
That's precisely what fans of Brooklyn Nine-Nine did as they headed to Reddit in a hilarious (and nostalgic) conversation about potential Brooklyn Nine-Nine spin-offs and sequels they would love to watch.
10
Mlepnos: The Clay is Silent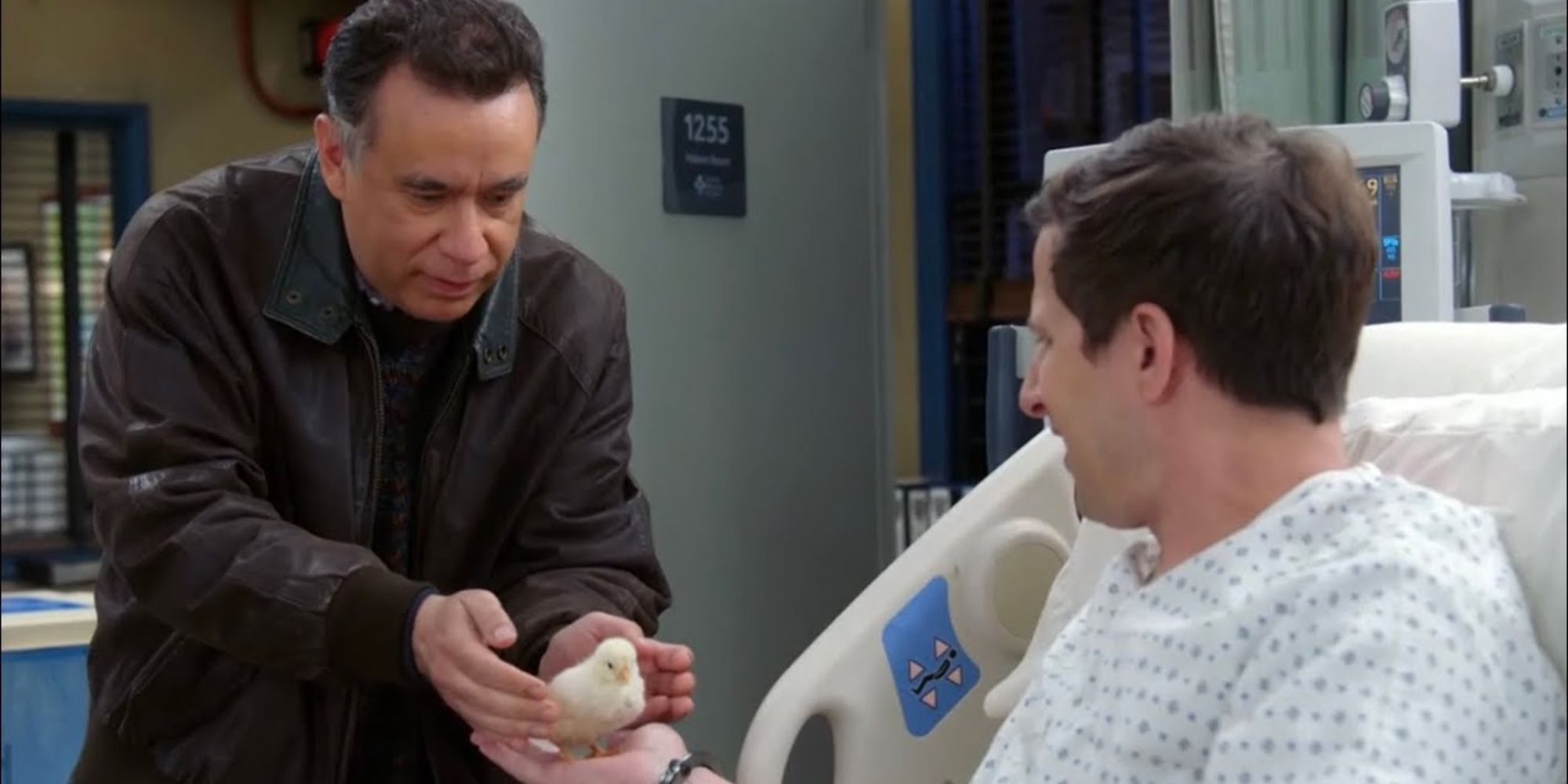 In the first episode of Brooklyn Nine-Nine, Jake (Andy Samberg) and Amy (Melissa Fumero) meet a particularly peculiar resident in the victim's building. The resident, Mlepnos (Fred Armisen), is enigmatic and spells his name as "M-L-E-P-Clay-The Clay is Silent." But that's not all we see of him. He reappears in the show's fifteenth episode, where he and Jake bond over a song about when a dog loses its virginity. He also serves as the musician at Jake and Amy's wedding and then once again, for the last time, reappears in the finale of the series.
RELATED: Best Shows To Watch If You Miss The Cast Of Brooklyn Nine-Nine
(scottychocolates) and (InterestinfName) on Reddit share the sentiment that Mlepclaynos deserves a show of his own that captures his mysterious personality further.
9
Whose blood is that, Adrian?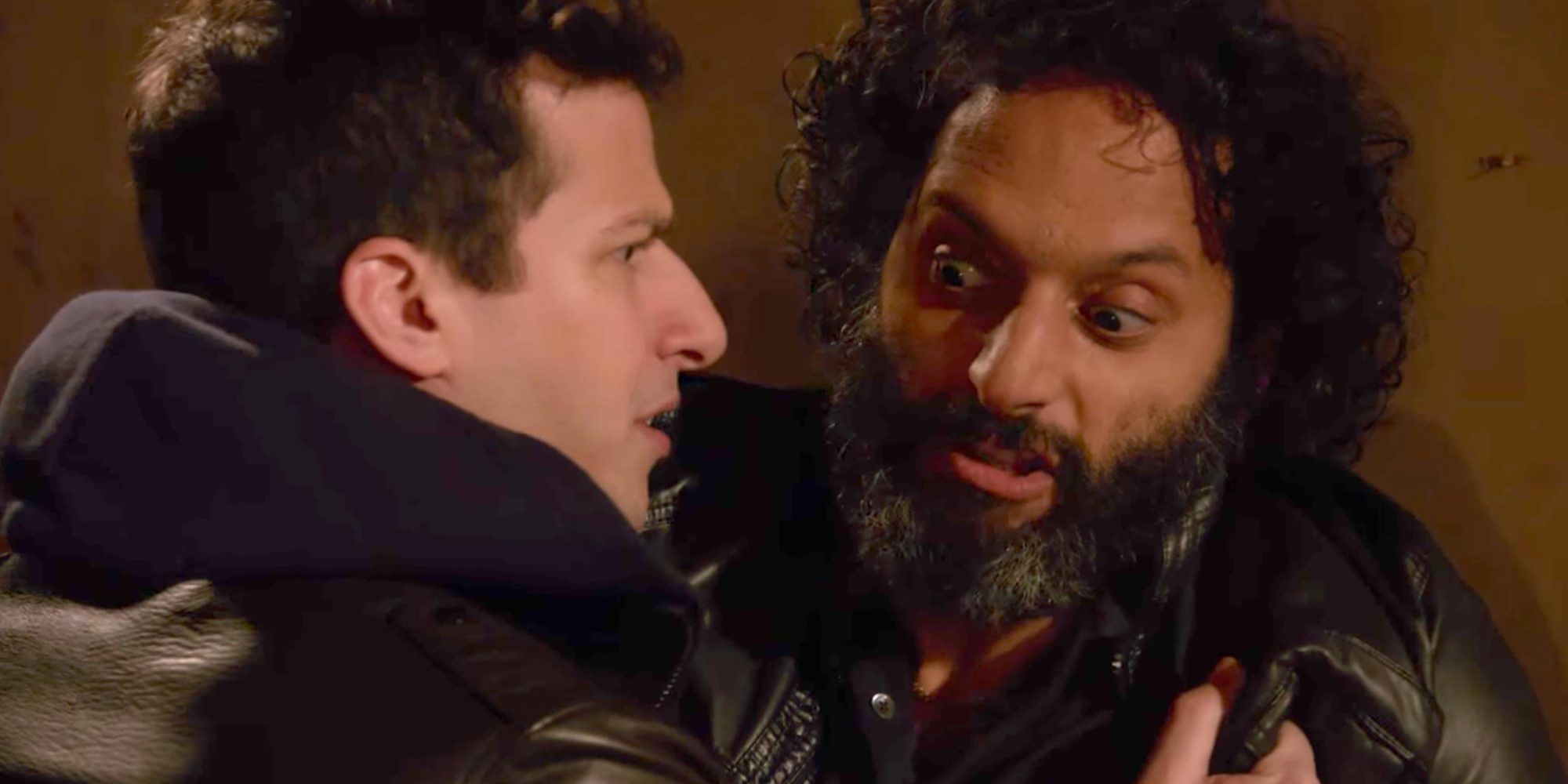 First introduced in his titular episode, Adrian Pimento (Jason Mantzoukas) had just resurfaced from undercover work in the third season. A little mysterious and severely unstable, Pimento had been working for Jimmy "The Butcher" Figgis, an "A-list mobster" for twelve years. Later, he and Rosa (Stephanie Beatriz) find themselves attracted to each other and even "almost" get married. He frequently returns back to the show, once when he appears to suffer from short-term memory loss.
While (drbanner96) on Reddit says he would love to see what Pimento did for Figgis, others, including (VegasGR), would like to see what he did as a PI. Bringin another opinion to the plate, (livers) says they'd like to see "Rosa, Pimento, & Rosa's dog (Arlo) speed around the country in an El Camino solving/committing crimes."
8
Hitchcock and Scully in the 80's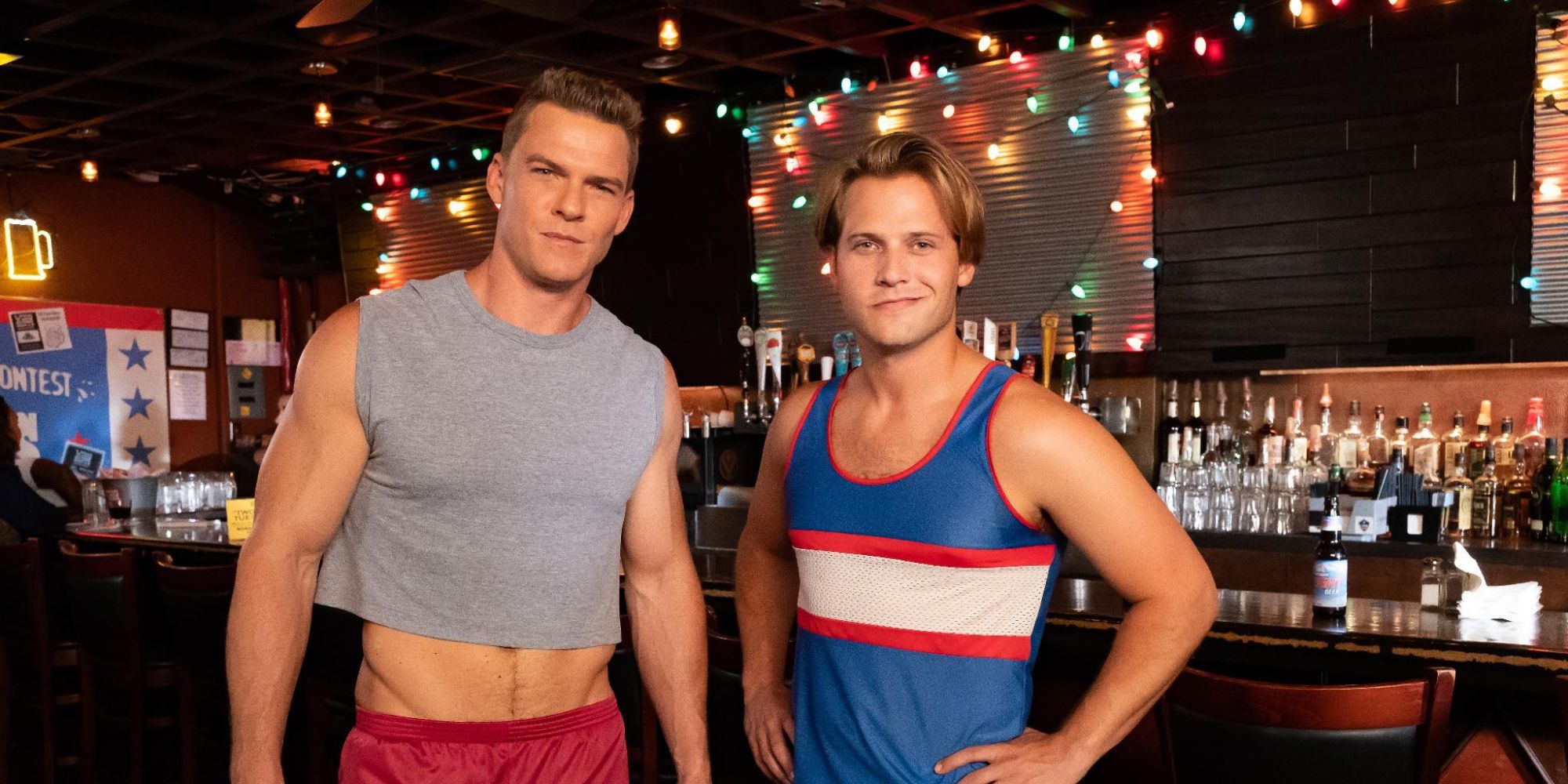 While they continue to be dismissed as lazy and useless cops by the squad, Hitchcock (Dirk Blocker) and Scully's (Joel McKinnon Miller) history before "the case" would put the bravest cops to shame. In Hitchock & Scully, it is revealed that they had worked in Organized Crime back in 1986. Trying to solve "the case," they took down a mafia boss, Gio Costa, for running cocaine, which ultimately led them to become who they are currently from the bad-ass hunks they were in the past.
RELATED: Best, Underrated TV Friendships That Are #BestFriendGoals
While a lot of Redditors hope for a show on Hitchcock and Scully in the 80s, (tim_burton_bat_fan2) on Reddit wishes for a "prequel featuring Hitchcock and Scully starting out doing independent drug busts, taking on corrupt cops and organized crime."
7
The Doug Judy Show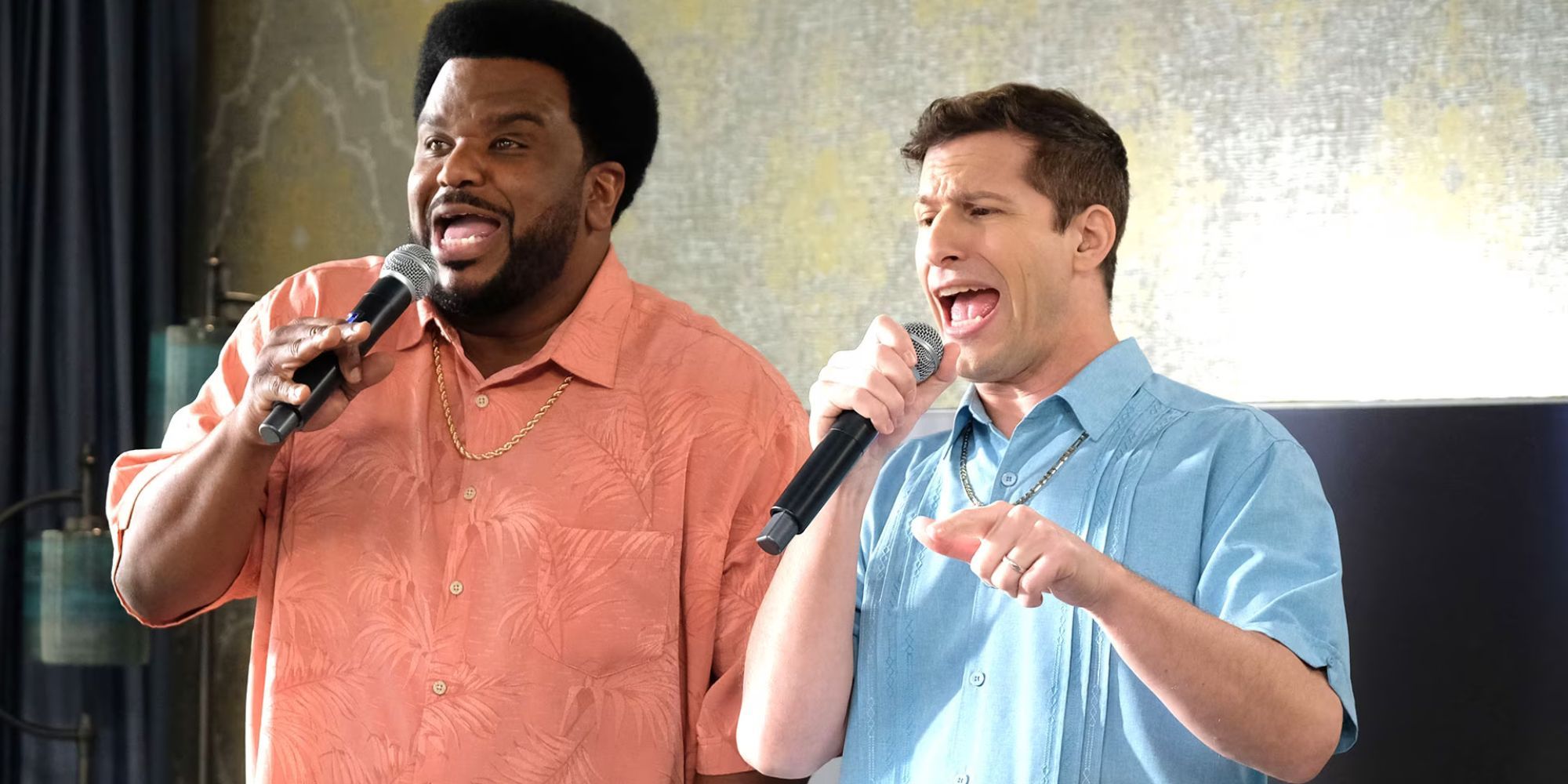 It was a joy ride watching Jake and Doug (Craig Robinson), aka the Pontiac Bandit, develop their relationship from arch nemeses to best friends, PB&J (don't tell Charles). Their relationship is one for the ages, and their laid-back attitude portrays a warm, loving friendship that goes on to become a coveted part of the finale. Car thief, con artist, boat entertainer, police informant: Doug Judy has done it all, and even without Jake, he is a character that has depths one season can't contain.
RELATED: Doug Judy, and 9 Other Best Perps on Brooklyn Nine-Nine, Ranked
(throw_havingdoubts) on Reddit comments, he would love a show with Jake and Judy taking Brooklyn by storm with their adventures and shenanigans as New York's finest. (harboe01), on the other hand, dreams of a show about Doug, where he bumps into Jake once every season.
6
Boyle Cousins Tomb Raider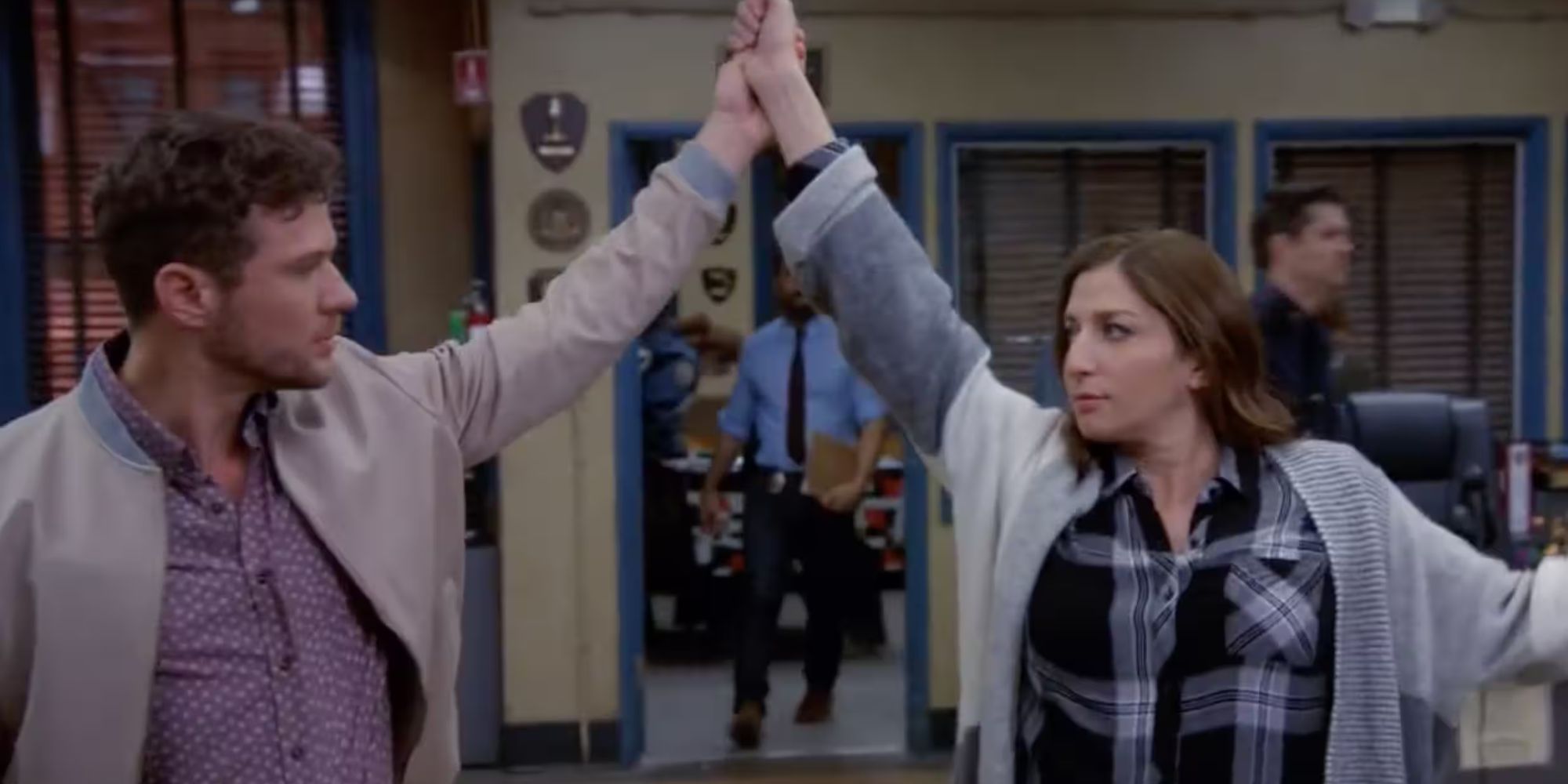 The Boyle Cousins have a separate fanbase for viewers of Brooklyn Nine-Nine. With their awful dressing and quirky traditions, the Boyles are one eccentric group. But, despite their flaws, the Boyles love each other deeply. It's hilarious that Gina (Chelsea Peretti) and Charles (Joe Lo Truglio), who once slept together, became siblings when their parents got married. Later, much after their parents divorced, it was revealed that Gina was pregnant with a Boyle baby, albeit born to the ugly duckling Milton (Ryan Phillippe).
(gregusmeus) on Reddit says he'd love a Boyle Cousins Tomb Raider. Basically, Indiana Jones meets National Treasure but with Charles and (some of) his cousins and an ever-exasperated Gina. (Deleted User) on Reddit also mentions they'd like a Boyle family show and would mainly be watching for Milton.
5
Little Girl Holding Little Boy's Hand Emoji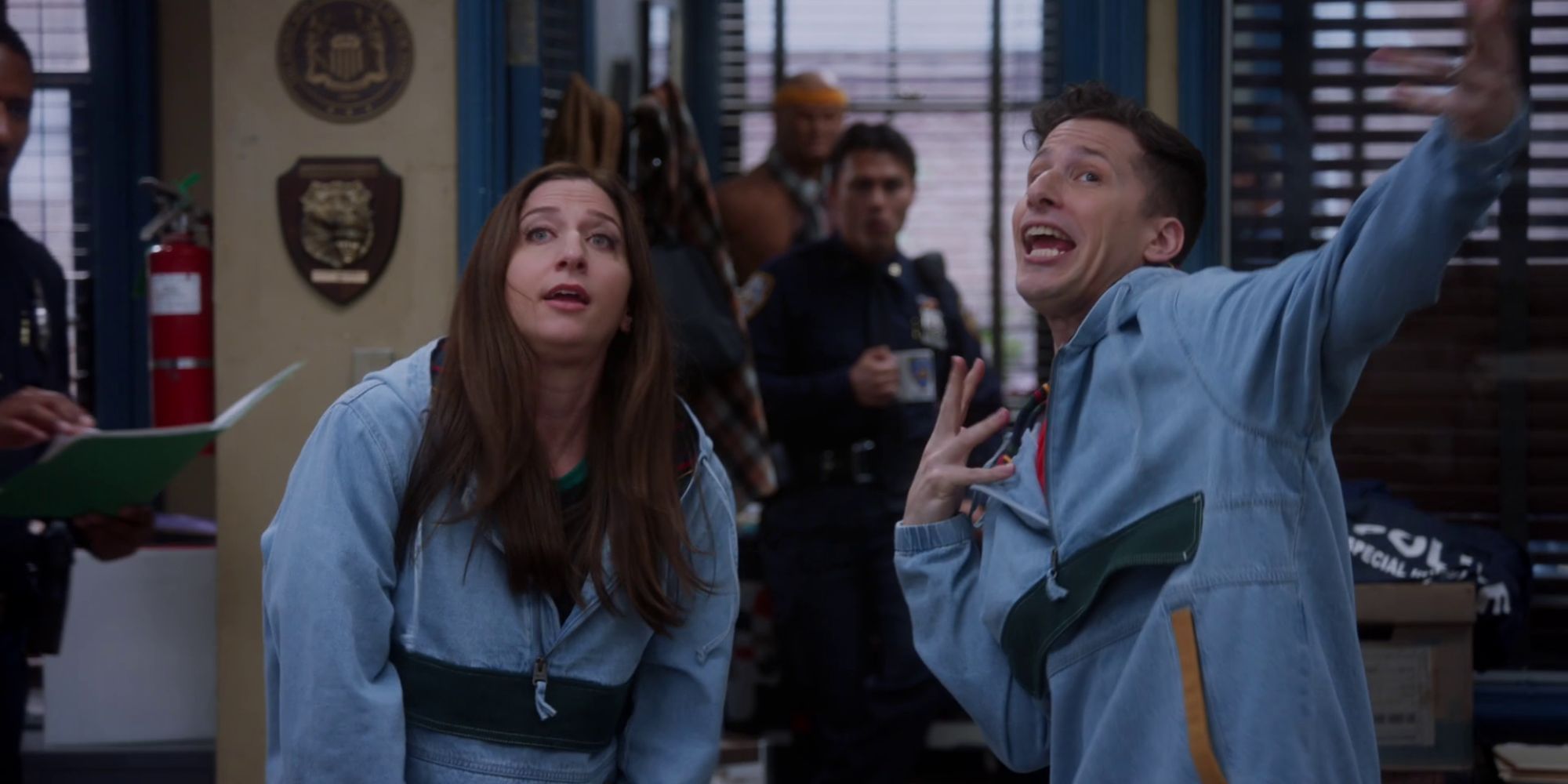 While the bonds formed in the 99th precinct go way beyond the eight seasons, some are older than others. Gina and Jake have been friends for much of their lives, including sharing the same high school. Gina also mentions they used to play at Jake's Nana's house, which he almost lost when the building went co-op. Later, they even go to their high school reunion, where a secret threatens to ruin Jake's trust in Gina. Their love runs deep, and Gina says, "Look, I've known Jake forever. Our friendship is little-boy-holding-little-girl's-hand."
(cobarbob) on Reddit says they'd love a show featuring Jake and Gina in high school.
4
The 63-Day Mafia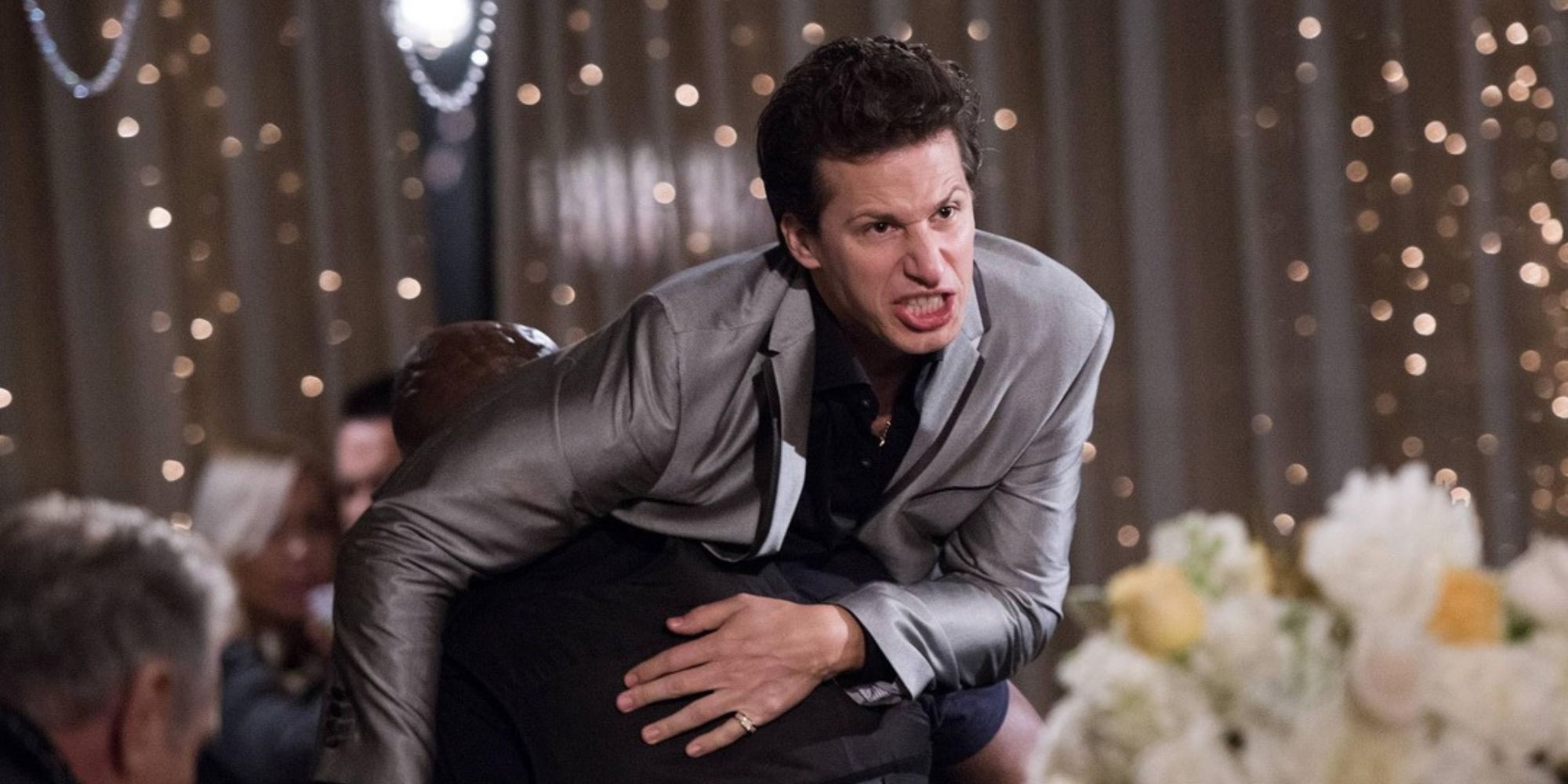 Just as Jake is about to close in on a civic leader laundering money to drug dealers, his captain suggests he get fired. This shocking twist reveals that the FBI wants Jake to go undercover. Jake works for the Ianucci Crime Family while being underground and has hundreds of stories to tell after his mission is accomplished. While the mission was said to be for 6 months, he confesses to Pimento that he was only undercover for 63 days, leaving a mystery fans cannot solve to this date.
(RandomCrafter) on Reddit says they'd love to see more of Jake's shenanigans from when he went undercover, while other users wonder who the people in Jake's "sleeping together" song were.
3
The Secret Life of Rosa Diaz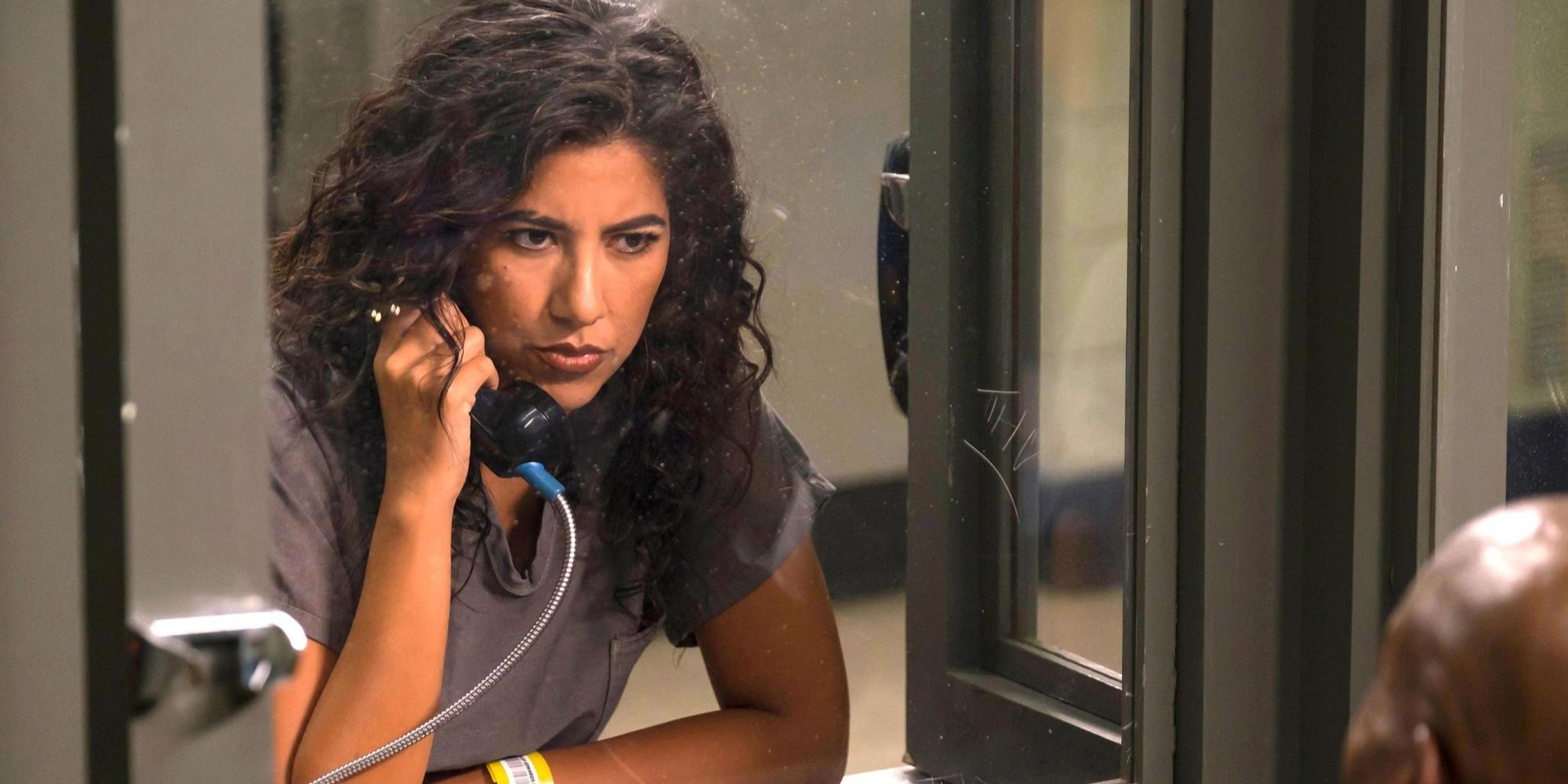 In the first episode of Brooklyn Nine-Nine, Sgt Terry Jeffords (Terry Crews) describes Rosa Diaz as "Tough, smart, hard to read, and really scary," and her behavior proved testament in the following seasons. An enigmatic persona, there's little anyone knows about Rosa, maybe including her real name. In Greg and Larry, Rosa reveals that her neighbors know her as "Emily Goldfinch," and the Nine-Nine knows her as "Rosa Diaz." However, in Season 5, the introduction of her parents confirms that it is, in fact, her real name.
RELATED: Rosa Diaz and 9 Other Supporting TV Characters Who Deserved Their Own Spin-Offs
(PTXCeline) on Reddit comments that she would love a show on Rosa's backstory and what made her the badass she is today. (Inner_Plan_3242) on Reddit wonders about her time in medical school, business school, ballet school, and pilot training before entering the academy.
2
How I Met Your Kevin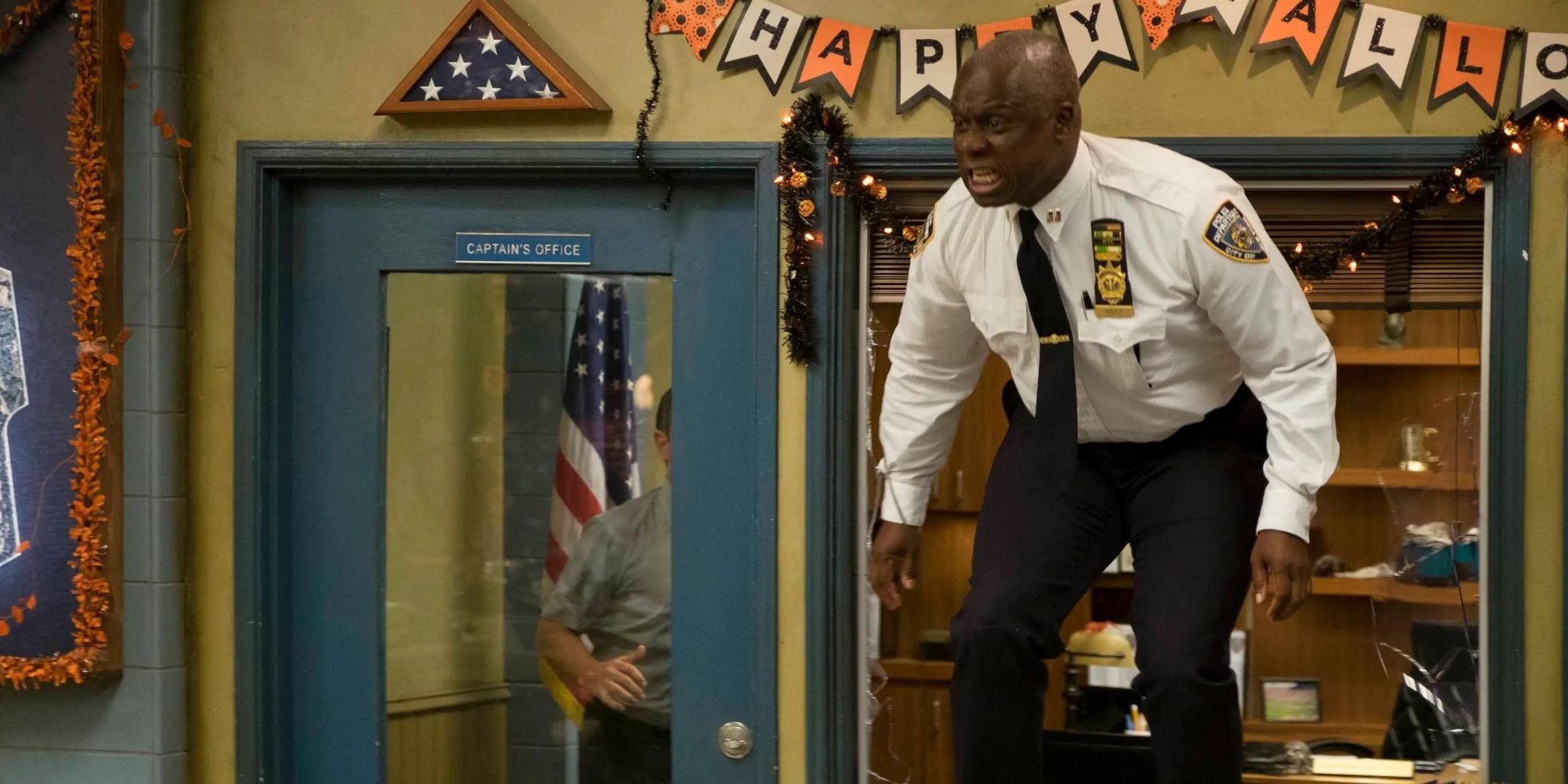 Undoubtedly one of the fiercest people in the NYPD, Captain Raymond Jacob Holt (André Braugher) was the first gay captain in the history of New York. His story extends beyond the Nine-Nine, even if his squad is his home. A father figure to Peralta, Holt is a strict, stoic officer and an equally warm, empathetic friend. He loves fiercely, as is evident by his protective nature for his squad, dog, and husband, and he is astute and excellent.
RELATED: 'Brooklyn Nine-Nine': Captain Holt's 9 Best Cold Opens, Ranked
(hugedisaster) on Reddit, when prompted about a spinoff of Holt from the 80s, suggests, Along with the obvious entertainment of seeing Holt disco dancing with his 80s mustache, I think seeing his struggles as a gay black cop in the 80s and how he gains power in the police force would be super interesting too.
1
Peraltiago Ever After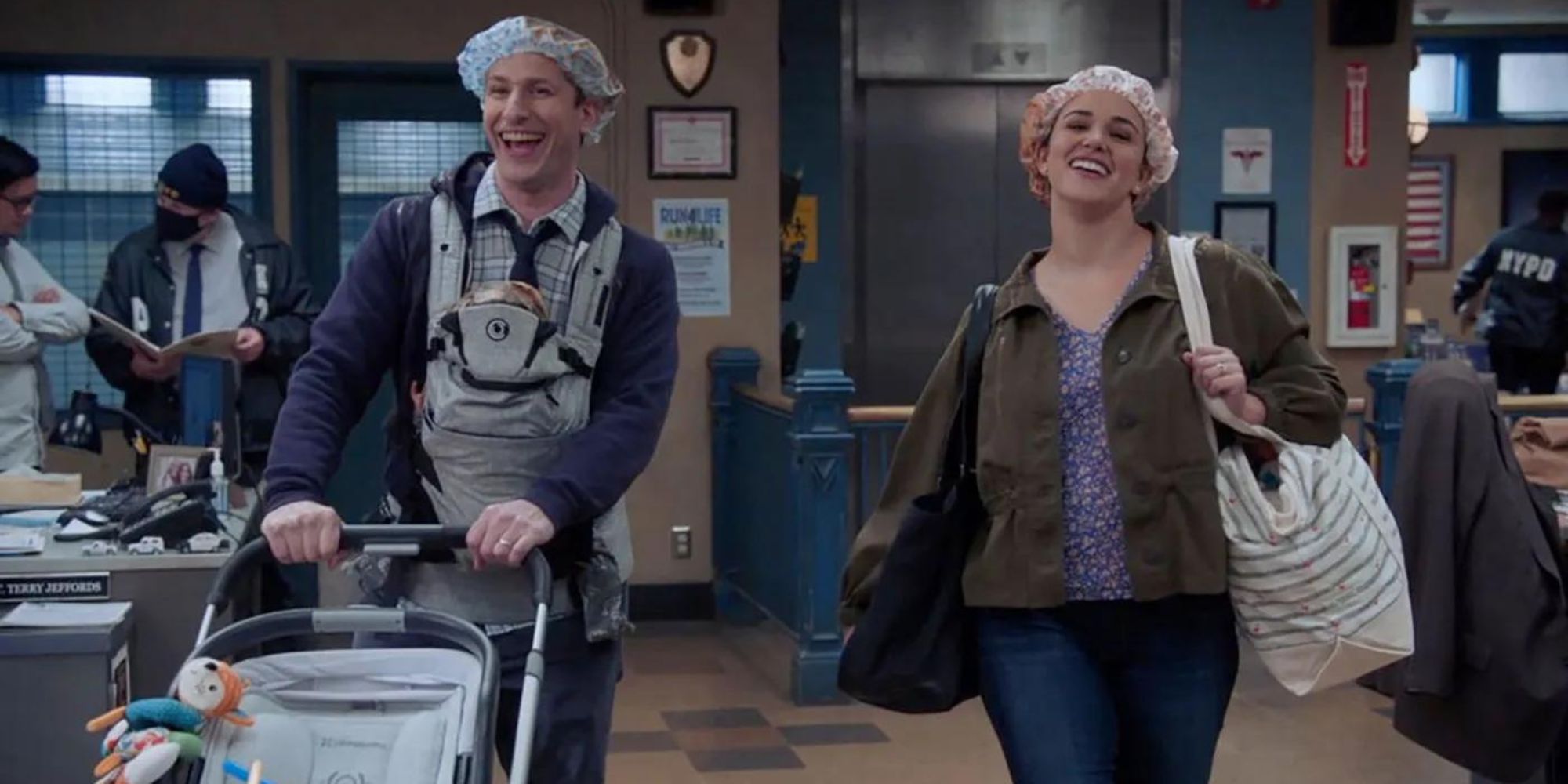 TV's perfect couple, Jake Peralta and Amy Santiago (lovingly called Peraltiago) are the long-term romance arc of Brooklyn Nine-Nine. Their story is both natural and complicated, but their love is as strong as it gets. One of the best things about the couples was the lack of toxicity most TV shows feel the necessity to include. Against society's patriarchal dictations, Jake gives up the job he loves most when his wife and son need him, choosing to become a stay-at-home dad. Jake defies toxicity at all terms, despite his parents' ugly marriage, and proudly claims Taylor Swift is his favorite singer.
(Deleted User) on Reddit says they'd like to see Jake adopt a new passion as a stay-at-home dad, while (Kingeli889) wonders what Jake and Amy look like as middle-aged parents leading extraordinary lives.
NEXT: From 'Brooklyn Nine-Nine' to 'Gravity Falls': 10 Not-So Serious Crime and Mystery Shows That Break The Genre's Rules